Okay, this is so stupid I'm tempted to call it funny
The clan crest is literally two terrible terrors. When will the pain end?
__________________
(Disclaimer)
I will not be on the forums as much because of school but you can try to find me during the weekends at 2:00 PM-7:00 Pm.
Current PFP: Sinu-Water Dragon
Welcome to my signature. Please keep all hands and legs inside the
gyrosphere at all times.
Azule the siggy guardian. She rules over the other guardians and
will destroy anyone who violates her copyright laws.
Summer the sumersan done by me
If you steal from this siggy Summer shall exile you to the frozen wastes of Jotunheim.
Kuiro the poisark done by me
Watch where you step Kuiro bites. *Bites*

Banner of my night fury OC being sneaky by DragonRiders Fury!!!
I have been a trainer for 1 year and five months. Been in the fandom for almost 4 years.
MY DRAGONS
Mercury-Adult female shockjaw
Venus-Adult male eruptodon
Earth-Adult male thunderdrum
Moon-Adult female thunderdrum
Mars-Adult female monstrous nightmare
Jupiter-Adult female whispering d.eath
Saturn-Adult female gronkle
Uranus & Neptue-Adult male hideous zippleback
Phobos & Demos

-Adult female hideous zippleback
Enceladus-Adult male groncicle
Titan-Adult male deadly nadder
Callisto-Adult male whispering d.eath
Pluto- Adult female armourwing
Diamond-Adult male monstrous nightmare
Sirius-Adult female monstrous nightmare
Ganymede-Adult male monstrous nightmare
Mimas-Adult male hobgobbler
Carme-Adult female shockjaw
Aladfar-Adult male gronkle
Capella-Teen female whispering death
Arche-Adult monstrus nightmare
Major & Minor-Adult Zipplewraith
Good youtubers I watch(AKA:the only youtubers I watch):Jaiden Animations, the Odd1sout, The Dodo.
Welcome to the IRL info section. (lol)
Gender:Female
Pets:2 yr old dog, yorkie russel, Joy
1 yr old hedgehog, 4 toed hedgehog, Rozzy Ross Roznick
Other games I play:Minecraft, Super Kirby Clash, MarioKart.
We are now entering the Art Sector. Please watch out for escaped
dragons , and please report if you find one. Please watch small children and dont feed the dragons. Art may or may not load.
T.W. Snow Wraith, Screaming D.eath, T.W. Monstrous Nightmare, Bewilderbeast, Hideous Heatwing, Tide Glider, Unknown Dragon #1, Slobber Smelter
Pixel Dragons by Chameishida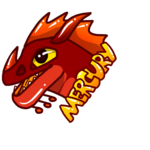 My baby Mercury by Tigerli1y
P-nut the scarlet macaw by Dravas
Picante and Decan the Brawler strykes, Scrappy the night fury, Crybro the Synth Fury by ZestyDragonWing
Typhoon the Aquatic Fury by Slargvarg
Flicker the Skyfire by Toothless0603
Stormsky, Morganite(Morgan), and Azra the Night Furies by WoollyHowlEra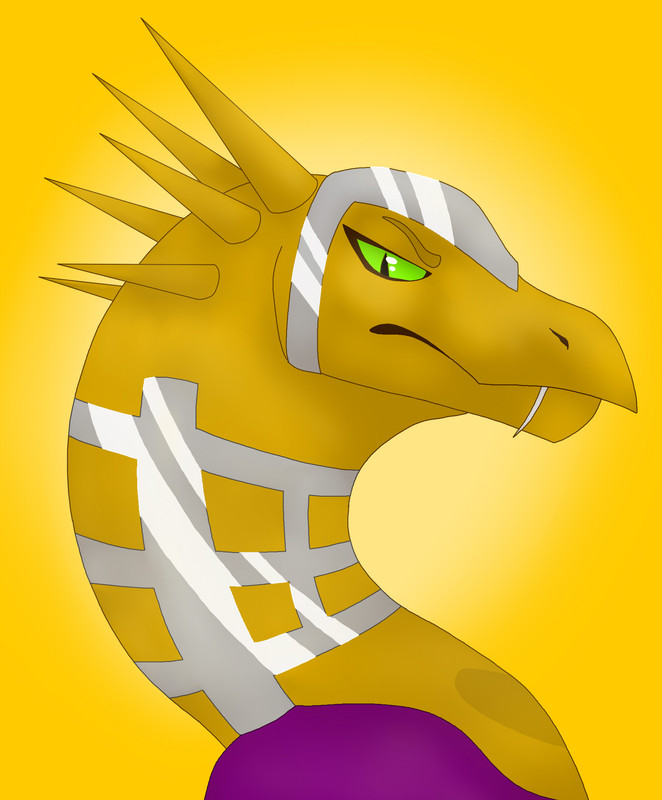 Shimmer the Venemous Golden Dragon by TigerLily
Hawkeye the royal Nadder and Jasper the night fury by Sundoo
Titan(My in-game nadder) by LikyLake
....
Welcome to the clickable links section. Look here for art threads, role-plays, and fan-fics.
(Not Clickbait)
Want to talk to a night fury?
Learn what life is like for a dagon living in a lab with a crazy mad scientist (me) and over 400 genetically made creatures.
If you find anything weird is my art request forms or fanfics to not be afraid to pm me for further explanation.
If you are reading this than that means you took the time out of your day to read my siggy. In that case thank you.
Sun, 10/02/2022 - 18:23
#1
Sagesalin
Offline
Viking Warrior
yeah it is, but lets just all ignore him
Lets just all ignore him as he has been ignored all this time. I´m sure no one is buying the offers he proposes in his media and he keeps getting ban out of the game so really lets just not pay attention cause thats what he wants:). Soon he'll get bored of doing this stupid thing over and over and go away forever:)
__________________
Hello vikings, my name is Sagesalin and I am the leader of Berkian Dragon Protectors, my main goal is to spread Thor's message of justice and peace to everyone and to show the unbreakable bond between a dragon and a human as Hiccup did with Toothless.
I am loyal to King Hiccup as Thor's Holy Book refers to him: "And he shall be raised above the nations to rule with peace, love, and kindness to every living creature and bring balance to men´s evilness through his holy justice."
Age: 18
Nationality in Earth: Peruvian
Trophies: 9,228
My clan: Berkian Dragon Protectors which has 97 members and 35,818 points located in position 92
Locations where you can find me: Mainly Vanaheim and Training Grounds, sometimes at my
hideout too :)
Friend Code: EUX3JG
Closest friends: Norbutt Norston, Ayra Norston, Jadebug, Fearlessshylittlesley, Avyca :)
My 59 Dragons:
Tricspeed (Titan Shockjaw) – Leader of my dragon pack
Tricksie (Adult Shockjaw)
Speedy (Titan Deadly Nadder)
MuscleCrusher (Titan Whispering Death)
Kimshi (Adult Groncicle)
Erupt and Boom (Titan Zippleback)
Tuff and Ruff (Adult Zippleback)
Bouldy (Titan Gronckle)
Beverly (Adult Gronckle)
Tridink (Titan Scuttleclaw)
Firemaster (Titan Monstrous Nightmare)
Fireflash (Titan Sand Wraith)
Metalmaster (Adult Armorwing)
Sami (Adult Flightmare)
Stormspines (Adult Razorwhip)
Khiara (Adult Razorwhip)
Melodyflash (Adult Deathsong)
Digger (Adult Grapple Grounder)
Tailflash (Adult Singetail)
Lavaeater (Adult Eruptodon)
Lavahope (Adult Eruptodon)
Icyflash (Adult Wolly Howl)
Firelash (Adult Flame Whipper)
Venomous Speed (Adult Speed Stinger)
Fireworm (Adult Fireworm Queen)
Scorpionflash (Adult Triple Stryke)
WiseWarrior (Adult Elder Sentinel)
Defender (Adult Chimeragon)
Storm (Adult Thunderdrum)
Venomous (Adult Death Gripper)
Saibh and Jenna (Adult Seastormer)
Ruffrunner (Adult Night Light)
Smitty (Adult Hobgobbler)
Dready (Adult Humbanger)
Cutey (Adult Sweet Death)
Bolt (Adult Skrill)
Skyjumper (Adult Stormcutter)
Sunny (Adult Golden Dragon)
Cliffjumper (Adult Hobblegrunt)
Whirlwind (Adult Typhoomerang)
Sherlock (Adult Rumblehorn)
Sharpclaw (Adult Boneknapper)
Boneshock (Adult Skrillknapper)
Fili and Kili (Adult Ghastly Zapplejack)
Snow and Icicle (Adult Zipplewraith)
Bubbles (Adult Sliquifier)
Ghostfreeze (Adult Dreadstrider)
Femurbolt (Adult Bonestromer)
Blazy (Adult Dramillion)
Roghy (Adult Crimson Goregutter)
Winterfury (Adult Snow Wraith)
Valkyrie ( Adult Gruesome Goregripper)
Spearwing (Adult Timberjack)
Fountain (Adult Scauldron)
Spiky (Adult Screaming Death)
Orion (Adult Moldruffle)
Princess (Adult Slithersong)
Chamaleon (Adult Changewing)
Skelly (Adult Graveknapper)
Mon, 10/03/2022 - 02:46
#2
Huh
Kinda confused...if he could hack images on the clan banner, why not just put a literal Jaguar on there. Not that I'm complaining, he puts that cat to SHAME by being named after it
__________________
Hello there!
WHO AM I?
Name: JadeeBug13 (yes its the same on the game, deal with it), but i prefer to be called Jadee.
Rank: 2 Platnium stars (On my way to 2.5 stars!)
Clan: Elder of The Nightlight Racers. Placing: Temporarily unavaliable due to broken board
Closest Friend: Rosemeralda Norbutt Norston SageSalin Dragonbornofshadows and StarfireDragonStorm
Friend Code: PM me and I'll think about it.
I've been in the forum for a year now, and about 2 years in SOD!
Favorite Dragon: Pouncer the Night Light and Ruffrunner the Night Light (currently have both in adult form)
Dragon Count: I've got 53 dragons currently.
Trophie Count: 4177 (and still going up thanks to racing)
Favorite Event: Snoggletog!!!!
♦♦♦♦♦♦All my Sod Dragons♦♦♦♦♦♦
My Top Dragons:
D.T.: Stormfly Jr. the Titan Deadly Nadder, Pouncer the Night Light and Kalahara the Hobblegrunt
Racing: Pouncer the Night Light
Fireball Frenzy: Strike the Titan Deathgripper and Poison the Dreadstrider
Battle Events: Pickle the Pricklebogger
Levels in SOD:
Adventuring Level: 50 (been that way for 'bout a year now)
Farming Level: 30 (thank you chickens)
Fishing Level: 17 (need i explain why???)
Most dragons range adult to lvl 50 ATM, except for Swordspine and Volcano (please see list if you need explanation)
Fanfic: The Four Tribes of Magic.
Chapter 1: A Secret in a Book Chapter 2: A Secret Rune Chapter 3: A New World
Chapter 4: A Familiar Face Chapter 5: An Answer to a Question
ATTENTION TO WINGS OF FIRE FANS: ALSO DOING A WINGS OF FIRE RP IF YOUR INTERESTED
♦Art Column♦
What I'm doing in the arts community:
♦Doing Edits on other things as well♦
status: currently on hold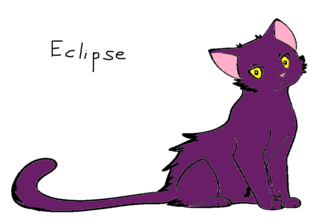 ♦Warrior Cat Character Creations♦
(Click on image to be sent to site). status: currently on hold
My brand-new Signiture Protector, Salamandar the Slobber Smelter! Art credit goes to chameishida
Salamandar may be small, but he is mighty, so dont get on his bad side!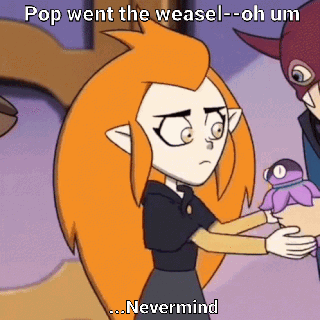 Funny gif I made from a The Owl House scene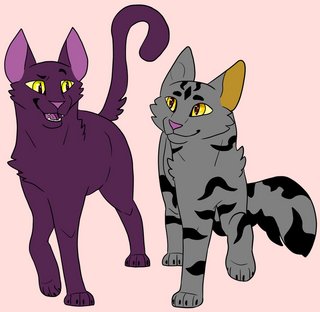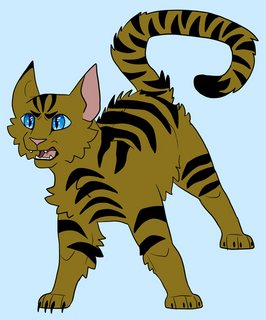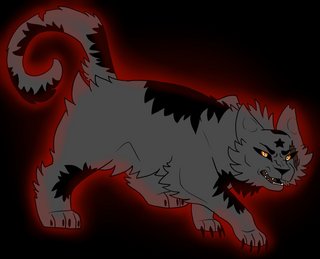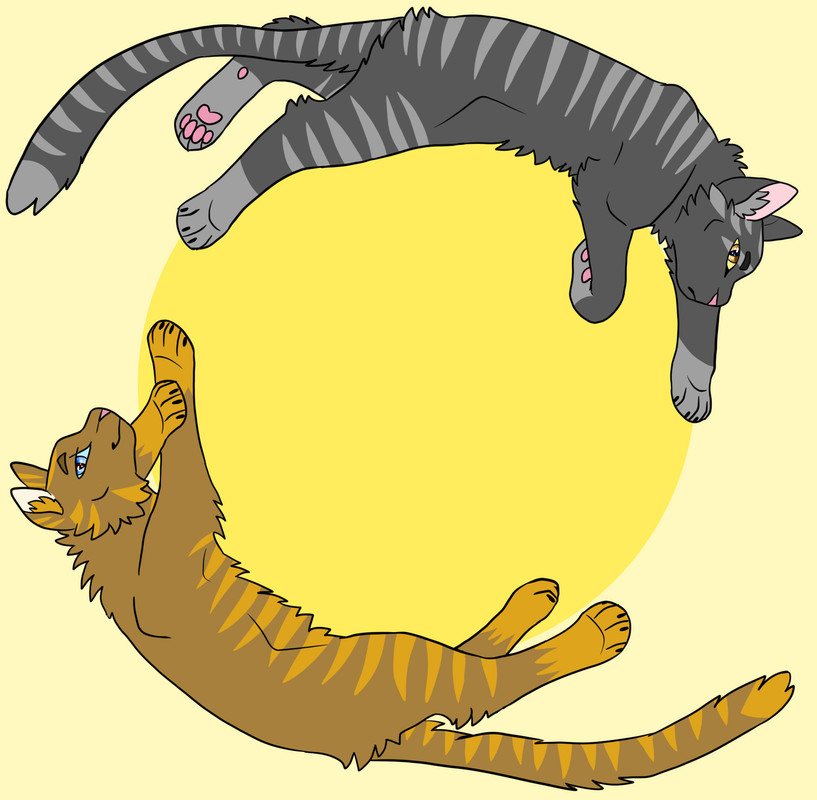 Amazing art of my Warrior Cat characters, Eclipse and Ash Tigerlily Fallenstar and Apollo and Artemis!! Credit goes to Tigerli1y!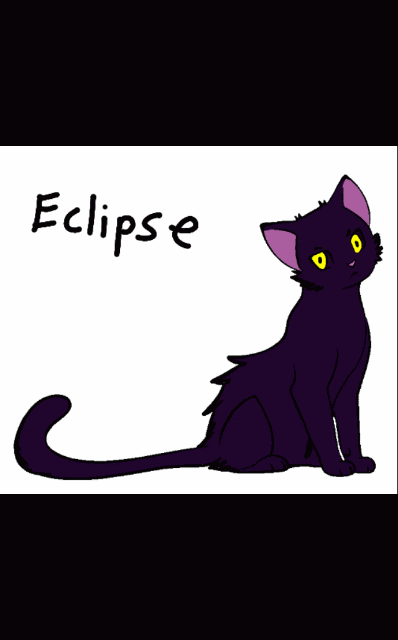 Warrior Cat characters I've made, Gif by me!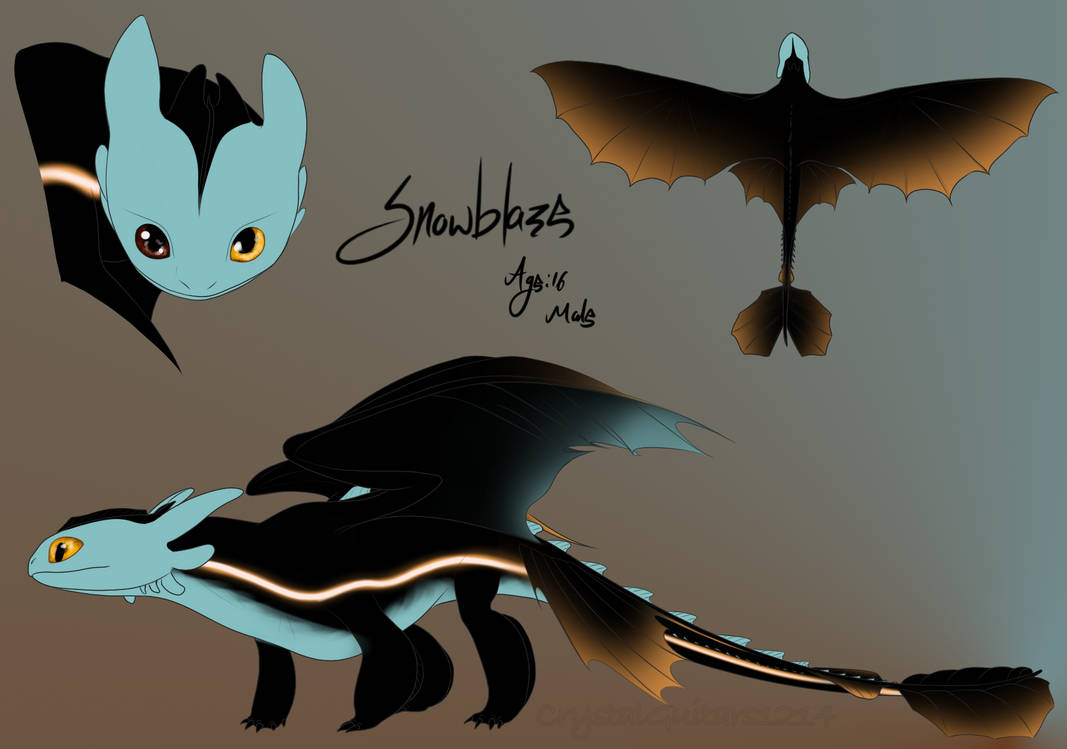 Adopted Nightlight, SnowBlaze Credit goes to DyliehIdol1214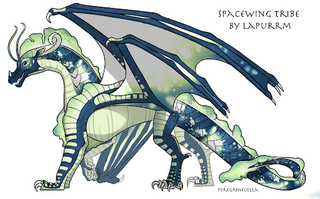 My adopted SpaceWing, Comet! Credit goes to Eclipse Wraith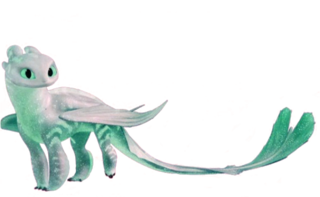 My adopted Light Fury, Moondrop Credit goes to Kailuadragons

Banner for my Racing buddy, Pouncer
Credit goes to Toraphire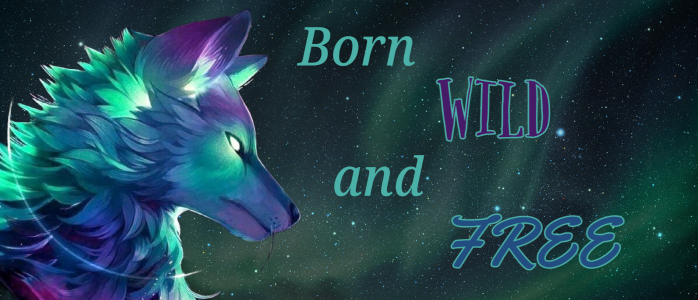 Banner by Shadowtigerkat
Adopted Golden Night Fury Skin that i named GoldenEclipse Credit goes to Chameishida
Night Fury Family pixels Credit goes to Chameishida
Mon, 10/03/2022 - 15:51
#3
THERE IS ANOTHER
If you scroll down a bit in top clans there's another one with a yellow clan name and a... gold(?) fire pit for a clan banner. Honestly the banners look great and SoD should take that for themselves, but cmon Devs. It's not subtle in the least!
__________________
She/Her. ALWAYS FANTASTIC. Proud Elder of Legendary Carpe Diem Warriors (we're at 27th place in top clans or so, look us up, we're always looking for new and amazing players!) I have 6100 and some trophies, working on 7000. My favourite dragons to zoop around on is Sharpshot, my loyal and lovable dragon from the days of old... and I mean OLD. I can be found hanging around Thunder Run, Mudraker, Training Grounds and Stables, and also Glacier Island and Dragon Island at times. I'm always (like it's one of the things I do) keeping an eye on people, so don't be a bully or I'll have to tell the SoD peeps.
As you probably know, my name is Gala Windi (either for short) and I'm very sociable.. most of the time lol. I'm very experienced in all forms of competition in SoD, and most things in general. If an event is going on, I won't be seen often because I'll be doing event stuff. I have workarounds for almost every major glitch, so if you have a problem I may be able to help you. My close friends are those in Legendary Carpe Diem Warriors, and a few others who I'm frequently seen with. I'm working on a huge SoD project, with tons of OC's based off friends and other players, artwork, maps, and stories, and it's constantly being updated. My unrealistic dream is animating it to be a webseries or something. I also play Rise of Berk and Titan Uprising, so my project combines stuff from those games as well.
NAMES OF TITANS
Fiercefuzz my woolly howl
Seastar my thunderdrum
Treefriend my Zippleback
Sunspark my whispering death
Morningglory my Shockjaw
Swiftswing my speed stinger
Coldcrest my Snow Wraith
Ragestorm my Skrill
Windslinger my stormcutter
Blazefire my Monstrous Nightmare
Sky song my Death Song (it censored the name without a space lol)
Icetwice my Zipplewraith
Poisonpierce my Deathgripper
Loveydove my Triple Stryke
Hunterblur my Silver Phantom
Sharpshot my D.eadly Nadder
Brokensoul my Flightmare
NAMES OF OTHER DRAGONS
Mordecay my Boneknapper
C.orpsemire my Boneknapper
Axh.acker my Armourwing
Flowerpower my Sliquifier
Trenchfin my Sliquifier
Bellflower my Snaptrapper
B.loodbreath my Snaptrapper
Voiletmaw my Snaptrapper
Gentlehorn my Buffalord
Wildmoon my Woolly Howl
Smallshriek my Screaming D.eath
Sawspike my Whispering D.eath
Dandelion my Whispering D.eath
Crystalcrunch my Snafflefang
Rockfirm my G.oregripper
Luckyfoot my Hushbogle
Fastfright my Dreadstrider
Sillystrike my Galesl.ash
Dart, Pouncer, And Ruffrunner my Night Lights
Bugbrawler my Thunderpede
Antlersmasher my G.oregutter
Thistlespine my D.eadly Nadder
Rollingthunder my Quaken
Freedomwing my Dramillion
Magmamama my Eruptadon
Lavalord my Eruptadon
Bluebl.ood my Fireworm Queen
Brightaura my Flightmare
Greenfire my Flamewhipper
Mudflopper my Grapple Grounder
Darkstorm my Groncicle
Rosethorn my Gronckle
Rockspitter my Gronckle (essentially Burple from Rescue Riders)
Sun and Rise my Hideous Zippleback
Fireball my Monstrous Nightmare
Cagecruncher my Monstrous Nightmare (it's a subspecies on Rise on Berk)
Swamptooth my Mudraker
Chromewing my R.azorw.hip
Fearfang my Rumblehorn
Furyprince my Sand Wraith
Iceclaw my Elder Sentinel
Electricwing my Shockjaw
Heatstroke my Singetail
Dawnchaser my Skrill
Thundercloud my Skrill
Sunspot my Stormcutter
Chonkmaster my Sweet D.eath
Doodlebug my Sweet D.eath
Perfectpoison my Threadtail
Moodmother my Threadtail (it's a Hobblegrunt y'all)
Noriwarrior my Thunderdrum
Wildfire my Typhoomerang
Pyroglider my Typhoomerang
Ghostflight my Typhoomerang
Slobberball my Smitten Hobgobbler
Lemonlime my Raincutter
Cacophony my Screaming D.eath
Fireflight my Bonestormer
Spinechiller my Gravenapper
Who's online
There are currently 18 users and 374 guests online.