Official Fyvern Adoptables Thread
I am finally going through with this after fighting my timidity. I don't know how I'm going to open this up, but I'm just going to go on with this.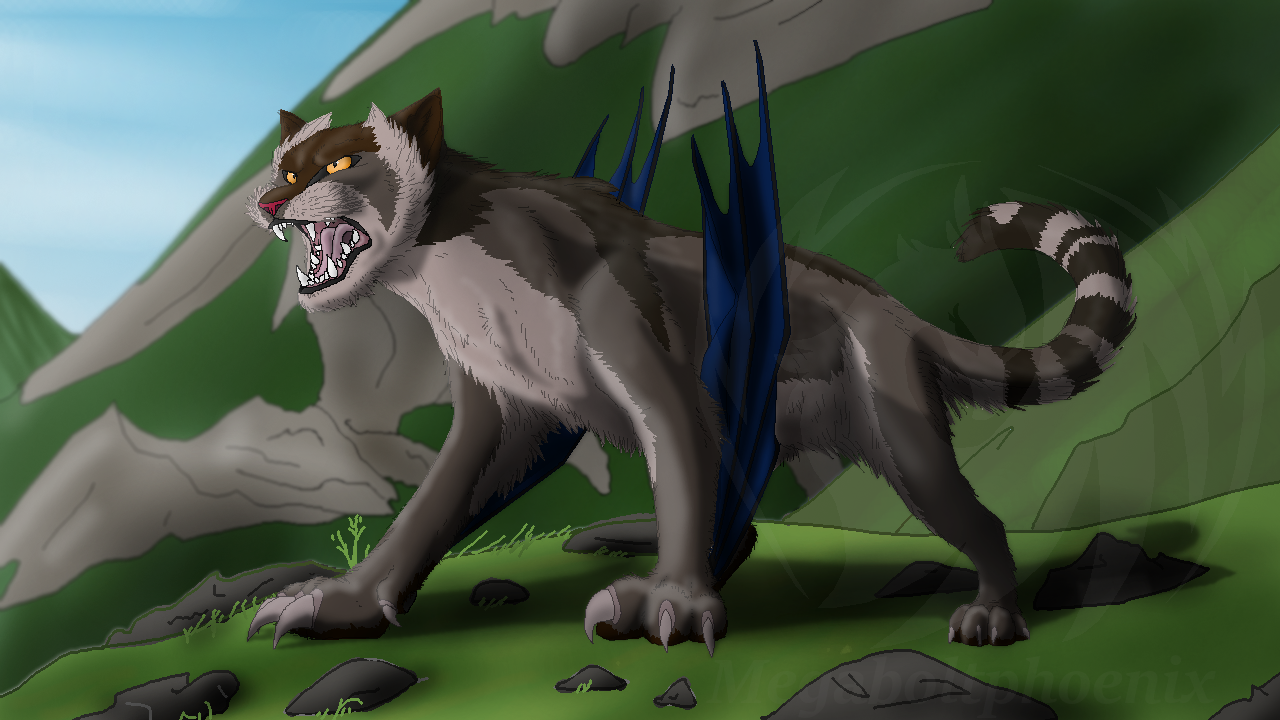 Fyvern (Fye-vern)
Lynx Volantes
~~~~~~~~~~~~~~~~~~~~~~~~~~~~~~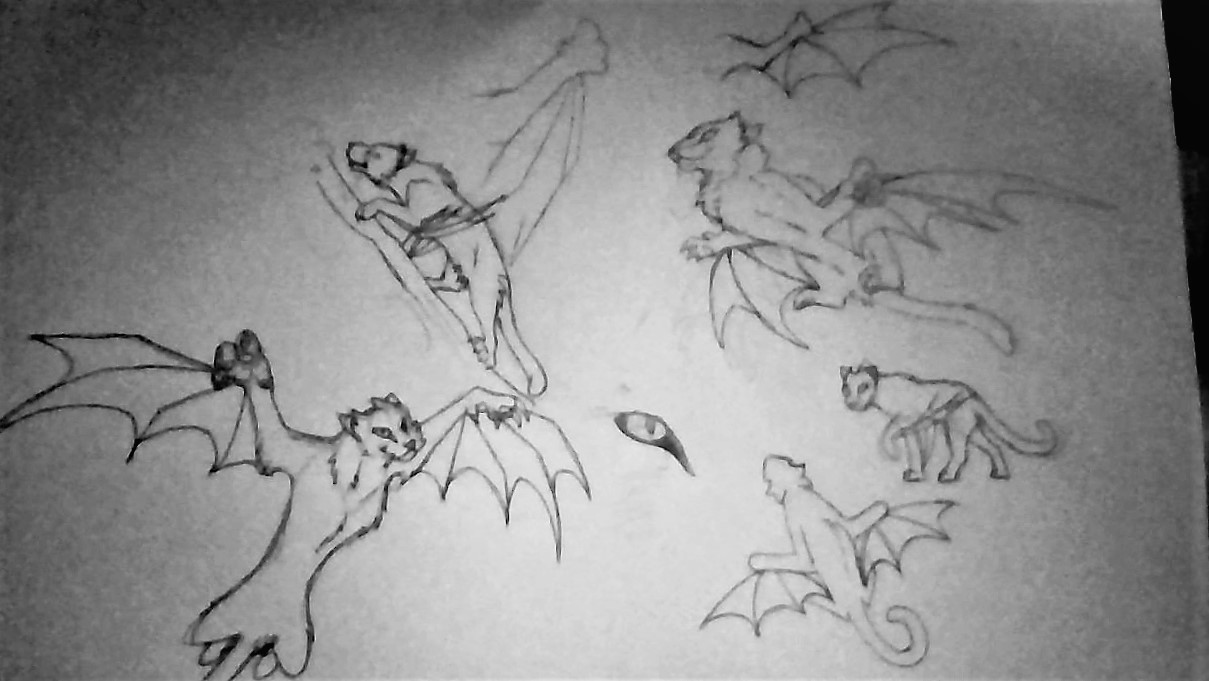 The Fyvern is not a dragon (or wyvern), but it is an alien cat that lives in the mountains —native to an all-feline planet.
~~Abilities~~
Climbing: Fyverns can effortlessly climb steep slopes, and can cling to the walls longer than any other cat. This ability has been exercised by their early habit of sleeping on the side of a cliff.

Night Vision: Like any feline, the fyvern has the ability to absorb light, causing them to see in the dark.

Gliding: Although the wings of the fyvern isn't suitable for taking flight, they are used to glide across long gaps.
*For longer distance gliding, the fyvern touches their hips with their elbows to close the gap within their wings and thy.

Speech: This is not an uncommon thing among felines in their world. The fyvern has gained the sentience to acquire the gift of speech, and is capable of learning different languages.

Eagle Eye: Fyverns lack whiskers, which is very important for both navigation, and close-range vision. unlike normal cats, the fyvern has the ability to focus at close range, and vast distances.
~~Characteristics~~
Other Names: Winged Lynx/Leopard, or Mountain Chimera

Coat: Dense, smooth, medium

Life Span: 45-55 years

Temperament: Stubborn, intelligent, aggressive, and social

Fur Colors: Commonly gold to brown, red, silver, black, albino, and rarely blue

Size: 5½ ft average (male) -- 5 ft average (female)
_______________________________________________
~Color Test~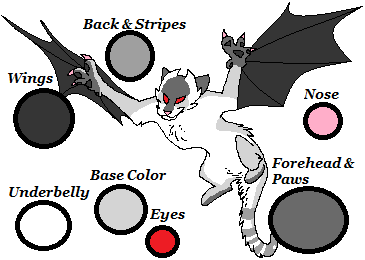 PC is Recommended: You may save this to your files and test the colors with your local art program. The Color Test will give you an idea of which colors you want for your fyvern. You can send the Color Test model back to me with your form if you want to be very specific. You don't have to do the Color Test if you don't want to.
If you want the Color Test model to be your official, request for Image 3 on your Model section of your form. (Read Rule #4 and #5)
Can't post pictures? That's okay. Give me a number code for each color, RBG, or name the color.
__________________________________________________
Don't start requesting if you don't see the Rules and Forms. (Will be posted/editted below)
Mon, 01/14/2019 - 16:45
#2
Ravioli and Meatballs
Name: Riya
Gender: female
Please use this color scheme as a reference,
order will be listed below - is this too neon or is this appropriate for a Fryvern?
Base Color: golden bronze (third color)

Underbelly: light sunset (second color)

Forehead/Paws: dark blue (last color)

Back/Stripes: dark blue

Wings: medium blue (second to last color)

Eyes: sky blue (first color)

Nose: pink (fourth color)
Scars (Optional):
History (Optional):
Model: two
Do you want your Fyvern's name on the picture? yes please