Official Baby Sentinel... with bad graphics!!
I apologize for the bad graphics I used my phone to get the screenshot.
I'm hoping to get him to adult stage before they fix SoD on PC's.
__________________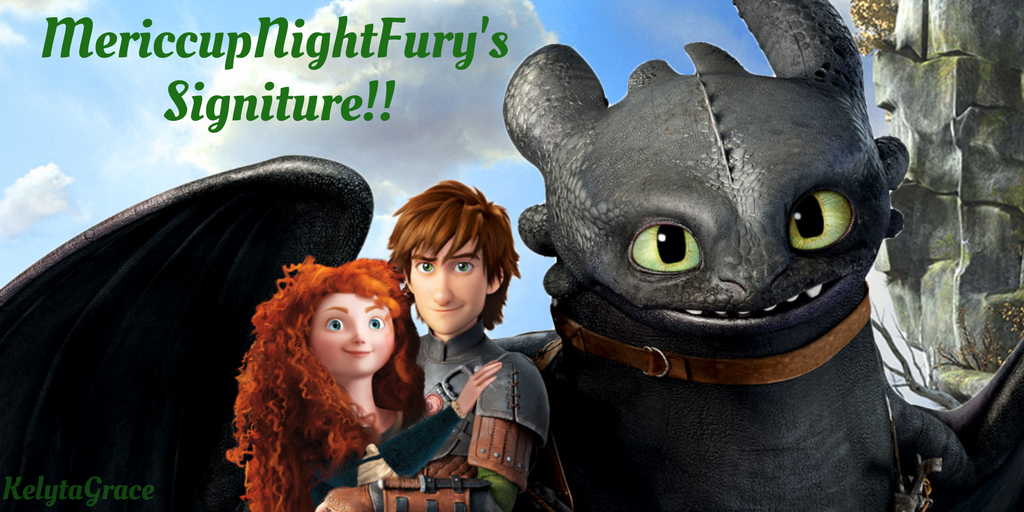 I normaly don't respond to privet messaging. If you wish to contact me please do so here:
http://forum.schoolofdragons.com/content/mericcupnightfurys-chatqa-thread-d
Instagram: https://www.instagram.com/kelytagrace/
Tumblr: https://kelytagrace.tumblr.com/
DenviantArt: https://www.deviantart.com/kelytagrace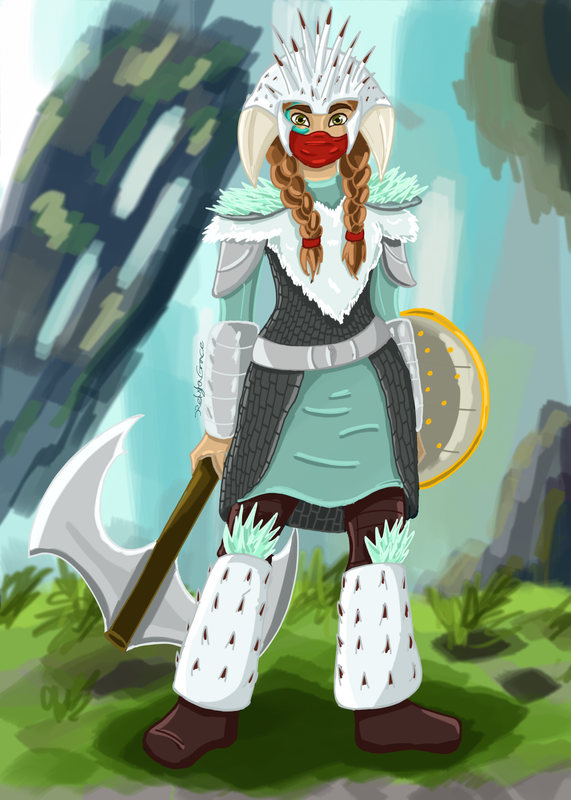 Profile... stuff:
In-game Info:
Name in Game: ALostPrincess
Age: 18ish
Gender(boy/girl): Girl
Clan: The Phantom Shadows
UDT: 400,000
Stars: One Gronkel Iron Star
Trophies: 4,000+
Member: Nope
Dragons: 78
Titains: 30
Elders: 1
Main Dragon(s): Varda(Titain Wooly Howl)
Favorite Dragon Class: Strike Class
Favorite Dragons: Night Fury, Wooly Howl, Skrill, Triple Stryke, & Stormcutter
Favorite Activity: Dragon Tactics
Out-of-game info:
Name: None of your bisness XD
Age: Between 12-30 yrs
Gender(boy/girl): Girl
Religion: Christain(Presbyterian)
Nationality: American
Favorite Activity: Drawing, baking, playing SoD and going to WDW.
My Dragons:
Strike Class:
Varda: Titain Wooly Howl, Female
Kiume Simba: Titain Wooly Howl, male
Kralovna: Titan Wooly Howl, female
Beowulf: Wooly Howl, male
Hela: Titain Skrill, female
Magnum pi: Skrill, male
Zury: Skrill, female
Plumaria: Triple Stryke, female
Askari: Triple Stryke, male
Mushu: Snow Wraith, male
Ragnhild: Titan Snow Wraith, female
Stoker Class:
Kafka: Thyphoomarang, male
Maleficent: Thyphoomarang, female
Johhnny Rebal: Mounstous Nightmare, male
Tara: Titian Mounstrous Nightmare, female
Galaderial: Fireworm Queen, female
Larry: Hobblegrunt/Threadtail, male
DreamFinder: Singetail, male
Pascel: Titian Terible Terror, male
Joanna: Flame Whipper, female
Ikran: Silver Phantom, male
Kidogo: Smothering Smokebreath, male
Grendel: Moldruffle, male
Kahn: Fire Terror, male
Boulder Class:
Atlantis: Elder Sentinel, male
Samurai: Titian Sentinel. male
Mordu: Titain Whispering Death, male
Nazgul: Titain Scearming Death, male
Clawhauser: Titan Gronkel, male
Lohi: Hotburble, male
Bluegrass: Snaffelfang, male
CannonBall: Groncicle, male
Smokey: Eruptodon, male
Tiitus: Grapelgrounder, male
Tidal Class:
Elgar: Titain Sand Wraith, male
Kope: Titain Sand Wraith, female
Stitch: Sand Wraith, male
Gharial: Windwalker, male
Erza: Windwalker, female
Adaliah: Scauldron, female
Kinaara: Scauldron, female
Sannr Vinr: Sliquifirer, male
Segger: Tide Glider, male
Mogwai: Titian Thunderdrum, male
Maji: Titan Shockjaw, Male
Tracker Class:
Seamist: Titain Deadly Nadder, female
MacGyver: Titan Deadly Nadder, male
Juddy Hopps: Deadly Nadder, female
Eeyore: Titan Rumblehorn, male
Bongo: Mudraker, male
Sharp Class:
Solvi: Titain Razorwhip, female
Lani: Razorwhip, female
Pippin: Scuttelclaw, male
Hatari: Titan Scuttelclaw, male
Tarakona: Scuttelclaw, female
Figment: Titain Stormcutter, male
Okoa: Titain Stormcutter, male
Imara: Titan Stormcutter, female
Lavani: Stormcutter, female
Delta: Titan Speed Stinger, female
Frozone: Shivertooth, male
Gladiator: Titian Grim Gnasher, male
Naseem: Raincutter, male
Changa: Prickelboggle, male
Clementine: Timberjack, female
Mystery Class:
Nalu: Deathsong, male
SweetTea: Titan Deathsong, female
Abbot & Costello: Titain Hideous Zippelback, males
Senegal Sal: Titain Hideous Zippleback, females
The A-Team: Snaptrapper, males
Aragorn: Armorwing, male
Patriot: Titan Flightmare, male
Eomer: Titan Bonenapper, male
Cincinatus: Changewing, male
Ajagar: Titan Buffalord, male
Sakaria: Sweet Death, female
Aladar: Dramillion, male
THE END!!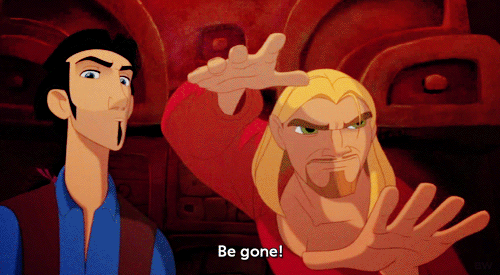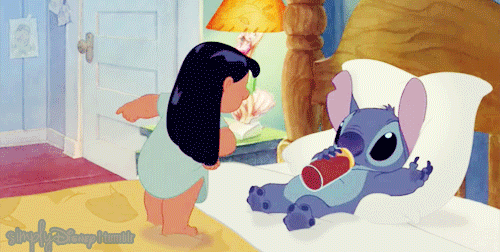 Mon, 03/12/2018 - 12:38
#1
I can't wait for my game to
I can't wait for my game to update. I just got home from school and legit lost it when I realized the new expansion was here! SoD gave us no warning on this one, none of their usual teasers!
__________________
Signature Under Construction due to photos not appearing!
I'm in Star Stable!
More info at the end of my signature!
Viking Name: DragonQueenofBerk
Level: 35
Main Dragons: Zinc, Scorpion, Apollo
Species: Male Titan Razorwhip, Male Triple Stryke, and Male Seashocker
Clan: The Dragon Guard
Position: Leader
*Expansion Packs Completed:

Dragons from the Expansion
Here are pictures of the dragons I recived from the expansions:
UNDER CONSTRUCTION!
Credits:
Clan Banner from: http://www4.flamingtext.com/
*Expansion symbols not mine, found on google*
You can also find me in Starstable!
To view my Starstable info, click the link below:
https://docs.google.com/document/d/1Y6rn_3ptq6DzE_PdS1iDSGK3ZeJrSHBaOSulOawxUh8/edit?usp=sharing
(let me know if it doesn't work!)
Mon, 03/12/2018 - 12:48
#2
SO It Begins...
You might have to wait awhile. Most devices aren't updating. Only a few phones, like mine, seam to be working.
Although, even I am waiting to do the expansion because the graphics are so bad on my phone. :b
Mon, 03/12/2018 - 12:47
#3
SO AWESOME!!!
My pc not the fastest, so I'm used to the bad graphics. But it's so cute! Can you post a screenshot of him outside so we can get a good look at him?
__________________
WELCOME!!
My signature is a WIP
Permanently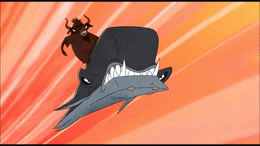 About My Viking
Viking name: mr leader sir (I was eight, okay?)
Dragons: 34 or something
Pass times: Flying around, Hanging out with friends
UDT count: MAX!! WOOHOO!! XD
Favorite places: Training grounds, Wilderness, School, and Vanaheim
Main Dragon(s): Windstreak, Whyplash (triple stryke), Grimfang (grim gnasher) and Forté (deathsong)
PM me for friend code :)))
About My OC
Name: Leader, because he doesnt know his real name.
Gender: Male
Hair: Sort of a brownish color. Not totally sure what to call it.
Eyes: Blue with a goldish ring around the pupil
Age: 21
Apearance: Tall and slender
Clothes: Dark grey shirt with brown pants and black boots and a black cloak and a dark grey mask
Weapon: A pair of Katana, usually only wielding one at a time, or a staff, and often a few knives
Personality: Dark and mysterious, with little emotion. Can be very crafty, taking advantage of any opportunity. Also has a bright cheerful, humorous side, usually only seen by dragons. Spends most of his time aimlessly wandering the archepaelago, saving injured or captured dragons when he can.
History: Was lost at a very young age, not remembering where he came from. He was taken in by the tribe of the Shivering Shores, raised by the cheif's daughter, where he learned to train dragons and play the guitar. Most of his songs are depressing though, so he doesnt play near anyone. He started "exploring" when he was fifteen, and met Windstreak when he was sixteen.
Dragon: Windstreak
Species: Stormcutter
Age: Titan wing
How Leader Met Windstreak
(Told in first person, cuz im lazy : þ)
I had sailed to a remote island when a snow storm set in. I was a young and adventurous at the time, and would not heed the warning of the elders when they said my wanderlust was going to get me into trouble one day. I was desperately searching for my ship or at least something to eat, when i heard a piercing screech. "Boars" i thought to myself. Now i really nedded to find shelter. I was walking along the edge of a cliff and rounded a corner when i saw a young dragon surrounded by the boars. It was a young adult male stormcutter, truly a sight to behold. He was outside a cave entrace and looked to be defending his home. I couldnt just stand there and watch the skirmish, I had to take a side. I knew I couldnt side with the boars, nor would i want to. So i drew one of my swords and stood my ground. The fight was on! With boars dropping like flies and me and the weary beast holding our own. I wondered why boars would want to take over a cliffside cave out of all places, so i looked inside. It was a nest of eggs! No other dragons were on this island, so my guess was the stormcutter was raising them himself. There were just too many boars, we had to flee. I ran inside and grabbed the eggs. then, not remembering my dragon training lessons, i jumped on the dragon's back and, understanding the situation, he took off. We landed on a nearby seastack to catch our breath. The dragon gave me a look as if he was dissapointed in me, then i showed him that i had remembered the eggs. He darted over to make sure they were alright. Then his skeptical expression turned to grattitude, and he bowed his head to me. It was then i knew i had made a lifelong friend and partner. We flew back to Berk, and gave the eggs to some trusted friends we knew could care for them. The very next day we were gone, and everyone knew we had gone off to explore. Now i had assurance that i could explore the world and have someone to look out for me. It turned out that dragon wasnt as yoiung as i thought. In a few years he molted into his titan wing stage. I named him Windstreak, because his swiftness made him look like a streak of color in the sky. What did i learn from this? Nothing really. I still had that wanderlust inside and was still a reckless teen, but i was no longer alone in the world.
A picture of Windstreak
This was taken on mobile so sorry for the bad graphics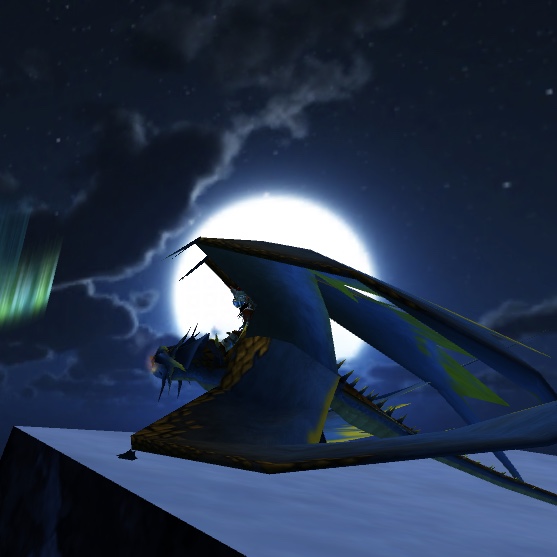 Art Gallery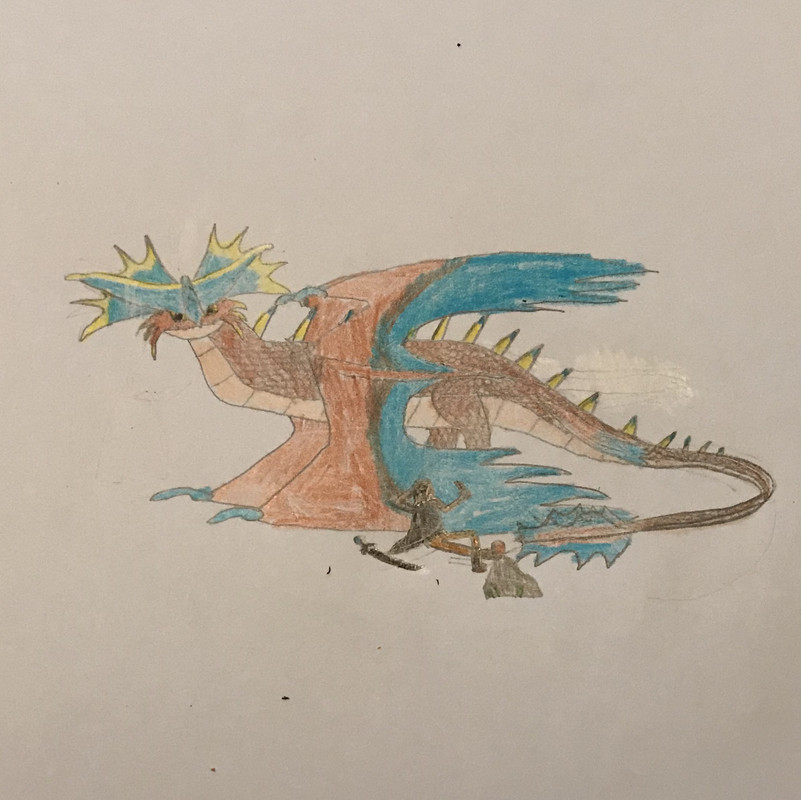 Drawn by me.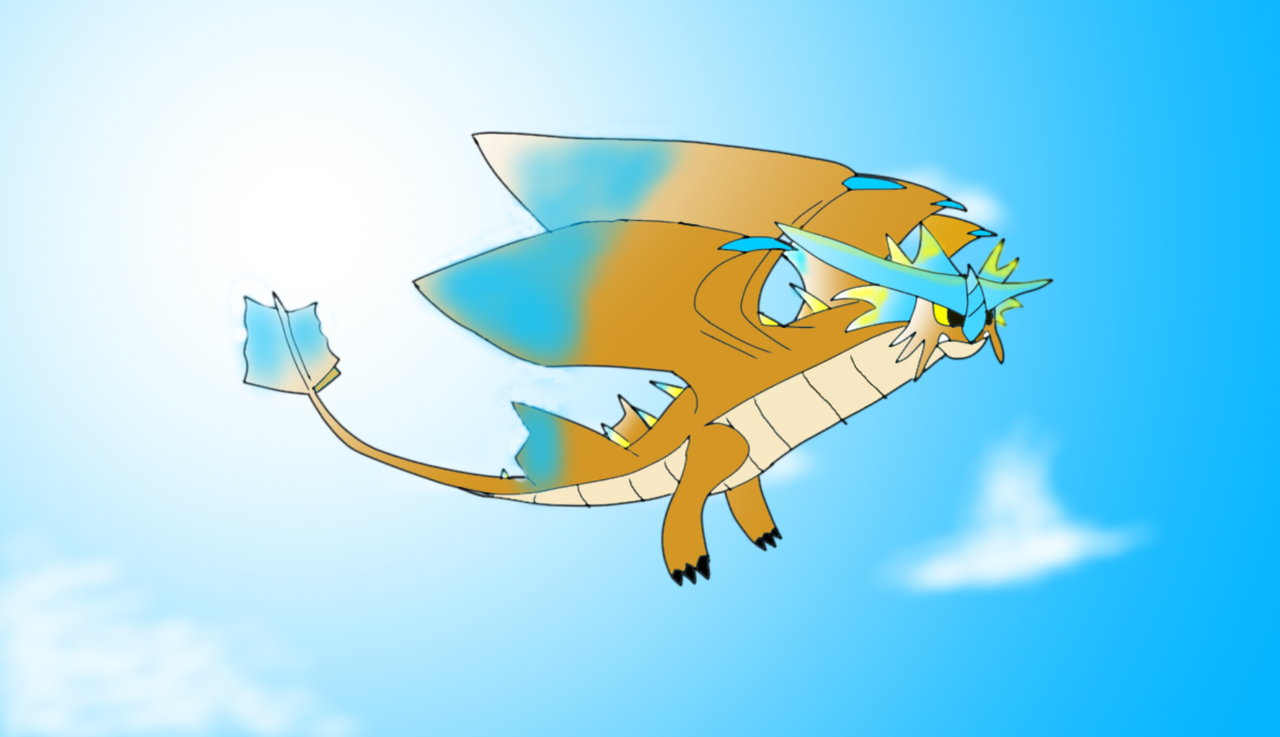 Also by me.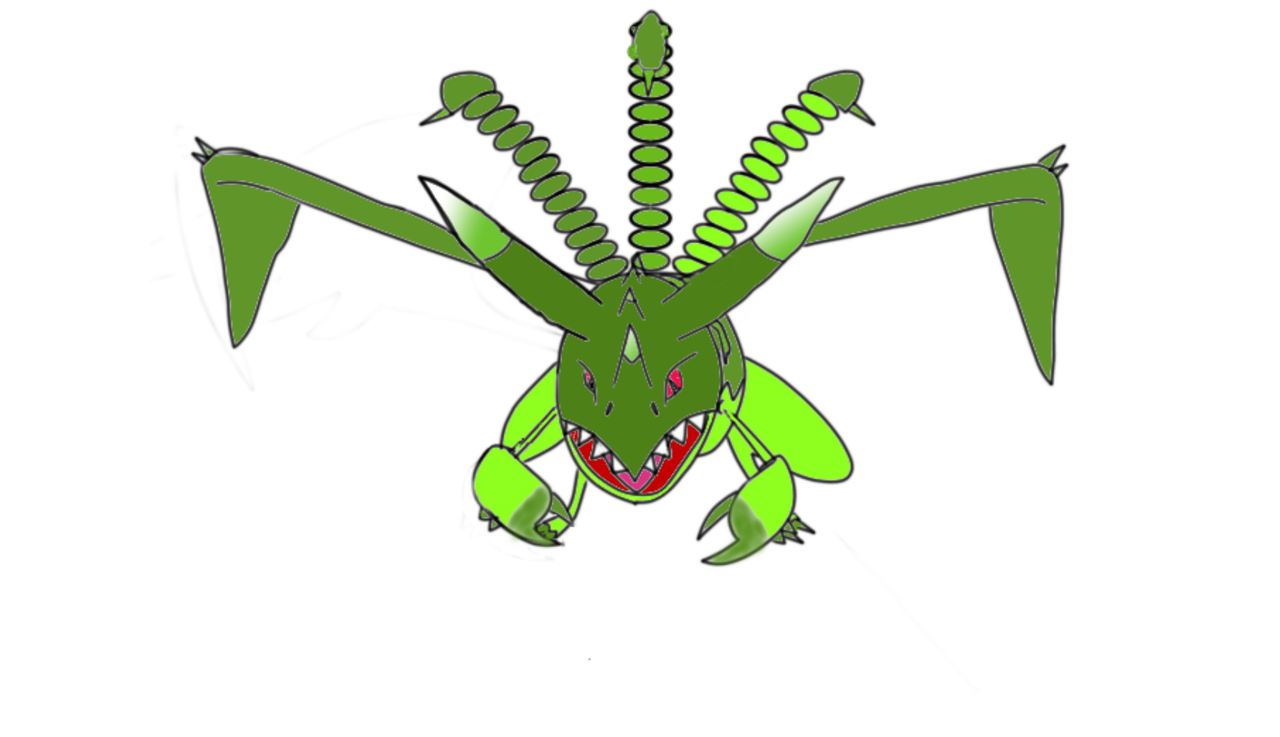 Whyplash, my triple stryke, by me (again).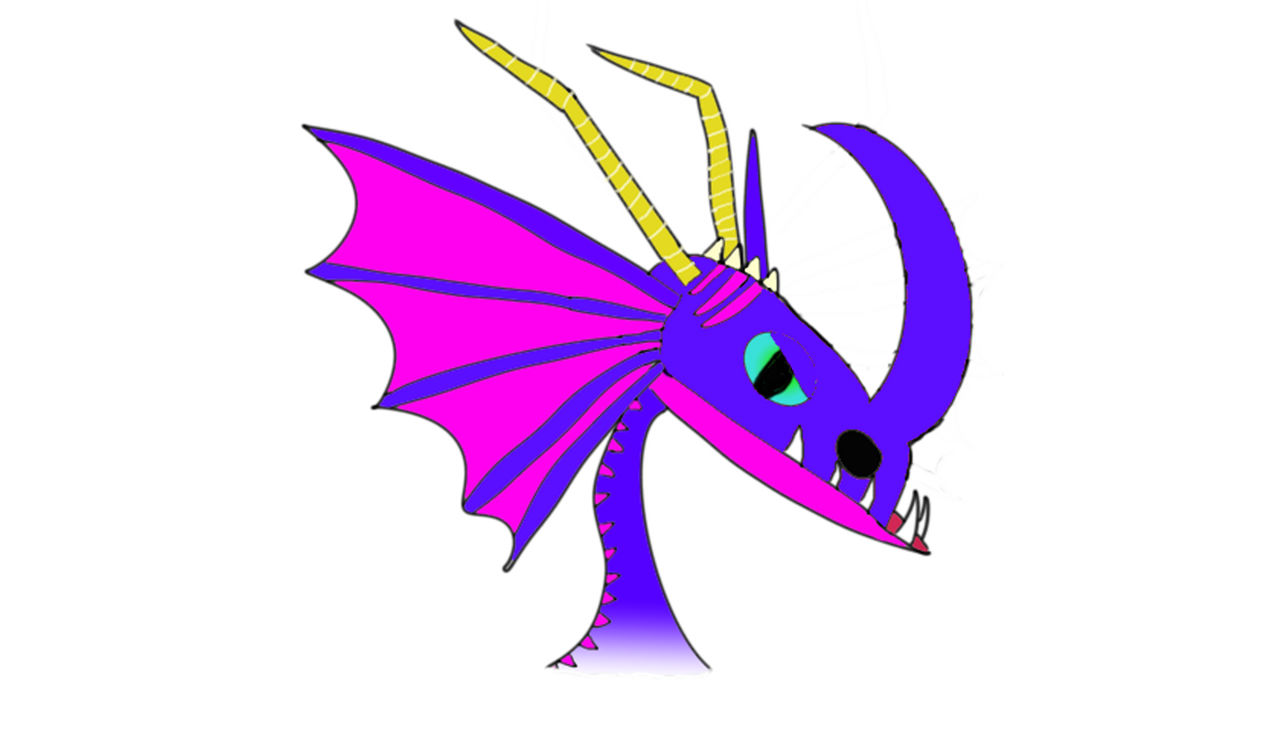 My deathsong, Forté, by, you guessed it, me.
I have alot of free time.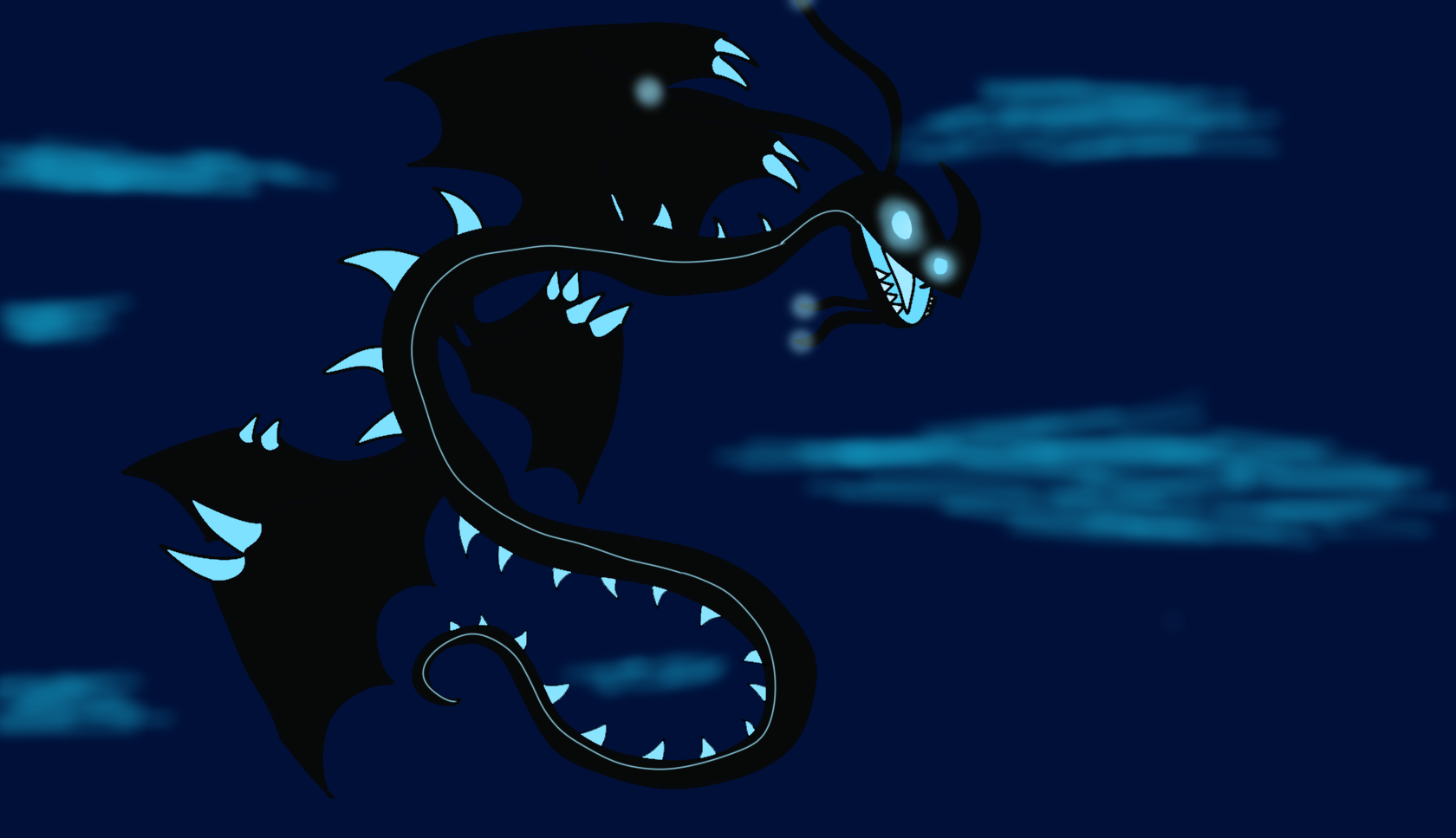 Nightmare, my Howling Horror dragon, by me (big shocker right?)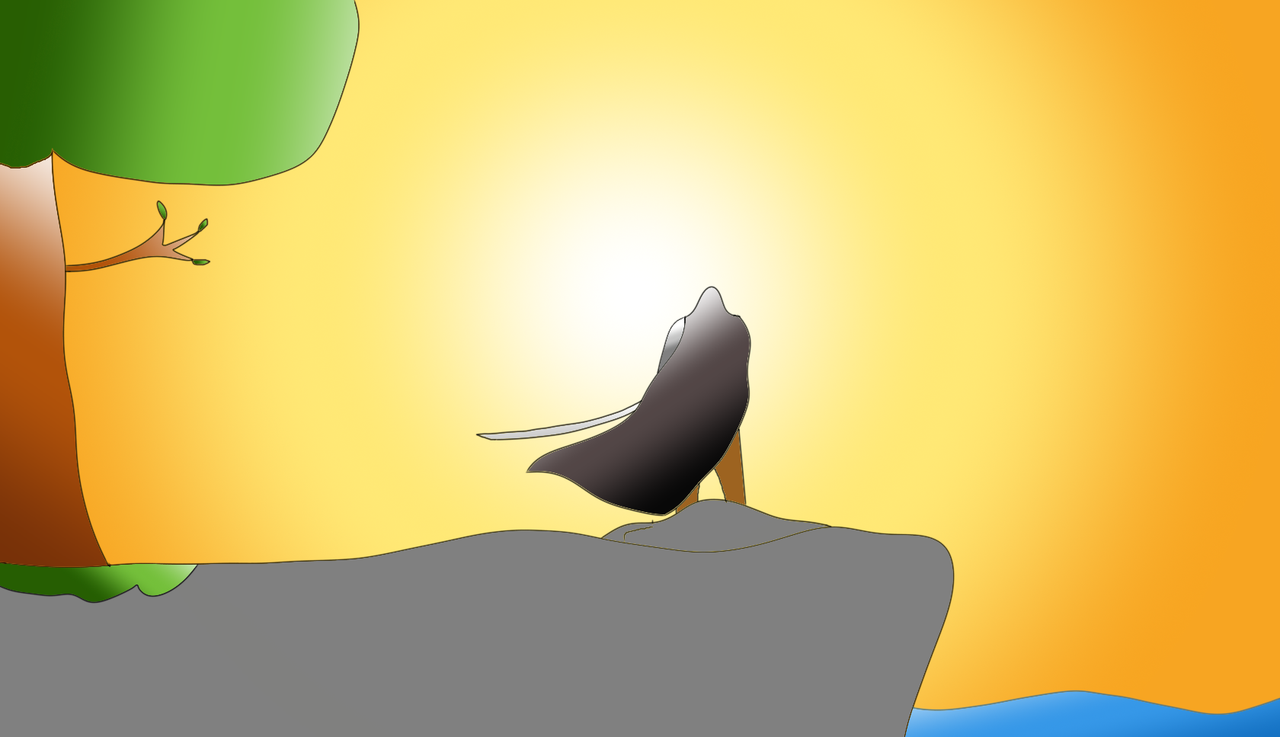 My OC, Leader, by the amazing and talented (jk my drawings are pretty cruddy) me,
facing away from you cuz I will hidebefore i can draw a face
Profile pic by Silvernight. Thanks again!
Note that credit goes to the original creator for anything not by me I use in posts or siggy, un less specified directly.
Have a nice day!
Mon, 03/12/2018 - 13:18
#5
VANAHEIM!!!!
I just went to vanaheim for the first time. They definetly captured the aspect of it amazingly! Also ITS HUGE!
Mon, 03/12/2018 - 16:26
#7
A wild post appeared!!!
Is it safe? The admins have not announced it, that means there are still bugs
__________________
Welcome To My Signature
"You know, I'm cursed with morals. I was raised a certain way. I wish I wasn't. I wish I was raised by wolves." -Carson Daly
In Game Name (IGN): WolfandStar
Friend Code: Not Accepting
(By Arrow)
-----------------------------
------------------------------
Wolf
Art was done by Fireflash
Wolf is my in-game character. Her full name is 'Wolf and Star'. She takes on my own personality, which is quite similar to that of Lynx. During quests, Wolf loves to muck around and try to break the system by utilizing glitches- just for laughs, but she always produces reliable results. She is a fair Viking and she never uses glitches for her own personal gain. Some of my profile info will be listed below:.............
In Game Name: Wolf and Star..............
Friend Code: Not Accepting...................
Clan: The Phantom Lords......................
Trophy Count (About): 8,000...............
-----------------------------------------------------------
Characters:
Lynx
Art was done by DuskDayBreak
Lynx is bold and loud. She is like Luna Lovegood in the sense that she is rather... odd. Loud, shameless and weird. She is more animal-like than human. Lynx enjoys being flashy, showing off her skills. Once she sets her mind to something, she is naturally good at it. The problem is that she loses focus easy and doesn't like setting herself to standards. She craves adventure and can grow bored easily. She is particularly fast on her feet but has low stamina levels. She is strong and tall for her age. Lynx is stubborn and laid-back most of the time. She does not like to follow orders. Some of her skills include: being double jointed, the ability to be able to climb almost any surface, very good at mimicking animal sounds and is EXTREMELY good at sneaking around. However, there is a side to Lynx that she does not show very often. She is very lazy and selfish at times, mainly because she lacks compassion towards humankind, caring more about dragons and animals more so than humans. This tendency causes her to be merciless in the face of battle.
.Lyra
..Art was done by Chameishida
Lyra is very sheltered and shy. She suppressed her emotion and looks down on those who do are emotional. Lyra can be rudely sarcastic at times and accidentally offend someone. Don't expect a public display of remorse. This does not mean she is feelingless though, she feels emotion, but, she is just very insecure about it. She does not like showing weakness or personal attachment, more insecurity, and less sociopathy. Though in fights, she doesn't appear to have a sense of honor and isn't afraid to fight dirty. Lyra is willing to do anything to ensure her well being, and the well being of her mother. Which could be a weakness. She values her self-preservation. She usually has her hood masking her pale delicate face, which sunburns easily and long hair.
Nyx
Art was done by DuskDayBreak
One of Nyx's most defining traits is her brash and sarcastic attitude towards everything that breathes. She is the type of girl who does not have to do much to stand apart from the crowd. However, Nyx is no way an extrovert, the reason why she puts herself in social situations is purely one of two reasons, the first one being is that she wants to go people watching. Where she sits in some corner and watches people, how they react and their social cues. She just observes them, untangles their motives and finds their interests. The second reason is that she wants to show up the competition, along with being stubborn, Nyx is a show-off. The problem is, natural talent can only get you so far. Because of her years from people watching, she has become very keen on observations. Smarter than the average person, she is able to look at any given Viking and deduce a thing or two about them. Sort of like Sherlock Holmes but not nearly as skilled. With her great intelligence, comes social anxiety. Nyx buried this under layers of brashness but, this insecurity can be sorted out by the way she avoids social and emotional get-togethers. Due to her inability to express her social anxiety, Nyx finds herself at a lack of friends. She usually plays this off as her not wanting any friends but sometimes, when a dragon is your only friend, you can get lonely. The result, she makes a lot of enemies. Usually because of her showoff-ness and Brash attitude, and sarcasm. In reality, Nyx wants some friends, but she sees this as a weakness and as part of her insecurities which she buries deep inside of her and does not let anyone see. She's not edgy, she's just misguided.
Aeryn Nyght
Art was done by Tosilohi
Aeryn also has a sense of show-off-ness, an over-the-top, dramatic character. She takes any given situation, brandishes it with a flare of sarcasm and performs, drawing attention to herself all the while managing to act edgy or sweet, or however she wanted to be perceived. This need of hers to put on a show made her invaluable to the man while she was on his side. Like the theatre kid she should be, Aeryn has expertly crafted this skill of taking on different personas, and she isn't afraid to add in some cliche drama to her dialogue and actions. Constantly referencing pop-culture, Aeryn is interesting, but the tiring person to be around. The problem with her extroverted, boldness is that few get to witness the actual Aeryn, not one of her many characters. In a sense, it is quite similar to the multifaceted personality disorder, only, Aeryn recognizes her many personas. She chooses not to show anyone her true colors due to some insecurities. These different personalities are the shields she has put up for emotional protection. With Aeryn, you never know if her reactions are genuine or just part of the show.
Gail Cyrek
Art was done by Katarile
Gail is very softspoken. She does not like attracting much attention as people have a tendency to stare. She is very insecure about her face and does her best to conceal it. She gets very annoyed if someone asks about it. However, with this silence comes the ability to listen. She observes the world around her and is able to spot even the tiniest of details. This silent brilliance has made her a stellar judge of character. She reads body language very well and has a certain flare of stubbornness about her. Still, she is very dark. Generally, when she speaks, most people cannot hear what she says, which is probably a good thing because what she does say is usually pretty dark or gory. She often says random and slightly disturbing things and speaks extremely softly anyone can barely hear her. Gail seems to be pretty timid but is generally ruthless. She is a bit of a pyromaniac and will do almost anything to get her way.
-----------------------------
------------------------------
Dragons:
Nightshade
...............................................................................................................................Edits were done by Rebell and Cocopuppy
Windracer
........................................................................................................................Edit was done by Archer................ ..................................................................................
Mon, 03/12/2018 - 16:42
#8
What we do in life echoes throughout eternity.
Tue, 03/13/2018 - 03:19
#9
Hello i have a question which
Hello i have a question which dragon egg are we getting or what dragons are we able to train ? i only want to get sentinel
Tue, 03/13/2018 - 03:28
#10
In my deference, I was left unsupervised.
The Sentinel is the only trainable dragon in the expansion.
Wether it comes as an egg or a full grown dragon, I don't know.
A glitch in the expansion caused a problem with my Viking, now I can't get to to my individual Viking account. :(
I think I was close to getting the expansion Sentinel.
Samurai(the Sentinel above) was a dragon I bought for gems.
Tue, 03/13/2018 - 03:34
#11
aw
aww i am sorry to hear that you have problems *pat* hope it will get fixed soon and your sentinel is sooo cute :3
Tue, 03/13/2018 - 03:43
#12
What we do in life echoes throughout eternity.
Thanks, I'm sorry I can not be of more help.
Who's online
There are currently 32 users and 193 guests online.