OC Stories | Apart - but never Alone
As much as I love seeing the vikings with their dragons, I also adore to see them apart. How each misses the other, or how each work to find each other again. I would like to see your stories please, of the time that your OC was without their dragon and what transpired in that time. It could be a snapshot or a whole chapter! This can be done with multiple of your OC's if you wish as well ;)
__________________
^-^ Welcome to my signature! ^-^
Please note: all intended credit goes to the original creators unless specified directly.
Let's go explore the world
Thu, 01/04/2018 - 09:15
#2
Tracking
Tracking
And debating whether to add anything because I've finally graduated, I'm nearly done with my first fanfic, and I think stories I have of OCs being separated might be spoilers?? ...I'll think on it. Either way, tracking to read others' stuff. :)
__________________
Soon her ice dragon would come for her, and she would ride on its back to the land of always-winter.
~George R. R. Martin, The Ice Dragon
Woolly Howl Edit of HTTYD2 Concept Art
Whisper the Wolf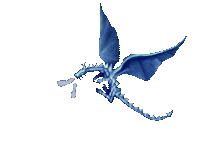 & Winterwind
by SouloftheFoxy
Links
All links open in a new tab.
Whisper and Winterwind: A Poem by Wolflight
by Arrowalker
The Real Winterwind: Jetta
Made by SouloftheFoxy
The bond between Man and Beast...
...is not just fiction.
In-Game Dragons in School of Dragons
Strike Class
Winterwind: female Woolly Howl (main dragon)
Dasher: male Woolly Howl (Snoggletog Wraith stand-in; main Christmas dragon)
Borealis: male Titan Wing Woolly Howl
Avalanche: female Snow Wraith
Abominable: male Titan Wing Snow Wraith
Icebones (in-game name Stormblaze): male Skrill
Galewing: female Titan Wing Skrill
Slashtail: male Triple Stryke
Boulder Class
Icevein: male Groncicle (2nd main dragon)
Hoarfrost: male Groncicle (Icevein's father)
Permafrost: female Groncicle (Icevein's mother)
Crystal (in-game name Krystal): female Groncicle (Icevein's sister)
Snowblast: male Groncicle (Icevein's brother)
Firn: female Groncicle (Icevein's sister)
Coldnip: male Groncicle (Frozen Groncicle stand-in)
Stonemaw: male Gronckle
Fireball: female Titan Wing Gronckle
Ironmaid (in-game name Honormaid): female Hotburple
Boulderdash: male Catastrophic Quaken
Redwolf: male Grapple Grounder
Meteorblast: male Eruptodon
Sawblade (in-game name Sawfang): male Whispering Death
Bramble: female Titan Wing Whispering Death
Furious: male Screaming Death
Merciless: female Titan Wing Screaming Death
Gemtooth: female Snafflefang
Charity: female Shovelhelm
Stonefist: male Thunderpede
Stoker Class
Sparrow: female Terrible Terror (3rd main dragon)
Van (in-game name Slurg): male Titan Wing Terrible Terror
Legacy: female Silver Phantom
Eclipse: female Night Terror
Brightsoul: male Singetail
Scout: female Flame Whipper
Firegale: female Monstrous Nightmare
Ridgeback: male Titan Wing Monstrous Nightmare
Lionheart: male Moldruffle
Sunheart: female Fireworm Queen
Cyclone: male Typhoomerang
Fireflight: female Hobblegrunt (Threadtail stand-in)
Sharp Class
Frostclaws: male Shivertooth (main racing dragon)
Solstice: female Shivertooth (2nd main racing dragon)
Thistle: female Prickleboggle (main battle dragon; tiny Prickleboggle stand-in)
Oakthorn (in-game name Oakclaw): male Timberjack
Fleetsteps: male Speed Stinger
Spitfire: male Scuttleclaw
Jadeheart: female Titan Wing Scuttleclaw
Silvershard: female Razorwhip
Swiftslice: male Titan Wing Razorwhip
Windrider: female Stormcutter
Owleyes: male Titan Wing Stormcutter
Rainshed: female Raincutter
Shadowhunter: male Devilish Dervish
Tracker Class
Brightclaw: female Deadly Nadder (starter dragon)
Horntail: male Titan Wing Deadly Nadder
Echo: female Mudraker
Bullheart: male Rumblehorn
Tidal Class
Splashwing: female Sliquifier
Seacry: female Thunderdrum
Darkbreather: male Titan Wing Thunderdrum
Fjord: male Sand Wraith
Shorewind: female Titan Wing Sand Wraith
Sparky: male Shockjaw
Wavedancer: female Tide Glider
Riptide: male Scauldron
Freyasfang: female Windwalker
Mystery Class
Professor: male Flightmare (main Halloween dragon)
Starshine: female Titan Wing Flightmare
Sneak, Snip, Snap & Trap: male Snaptrapper (Leafy Snaptrapper stand-in)
Scourge: female Boneknapper
Wishbone: male Titan Wing Boneknapper
Nightingale: female Sithersong
Doomfang: male Death Song
Evermore: male Tiny Tooth Death Song
Bandit: male Armorwing
Flower: female Changewing
Double & Trouble: female Hideous Zippleback
Short & Snout: male Titan Wing Hideous Zippleback
Honey: female Sweet Death
Fortitude: male Buffalord
Mistwalker: female Smothering Smokebreath
Character Links
Trainer Sprites by Blackwolfen
Links are in blue, all open in a new tab
The Wolf and the Howl Characters:
Links to My Screenshot Comics
The Wolf and the Howl: The Song of Death
The Wolf and the Howl: The Dragon at Dreadfall
The Wolf and the Howl: Dragon Sledding
The Wolf and the Howl: A Winter's Ride
The Wolf and the Howl: Matchmaker
The Wolf and the Howl: The Mysterious Chicken Caper
The Wolf and the Howl: Terror Loose on Dreadfall
Extra: Dasher's Snoggletog Countdown
[She] liked winter best of all, for when the world grew cold, the ice dragon came.
~George R.R. Martin, The Ice Dragon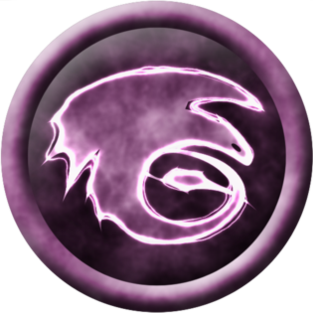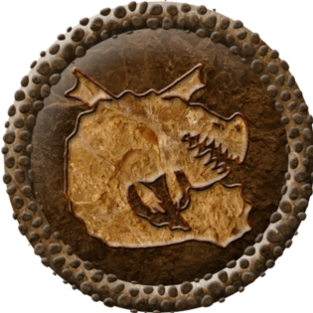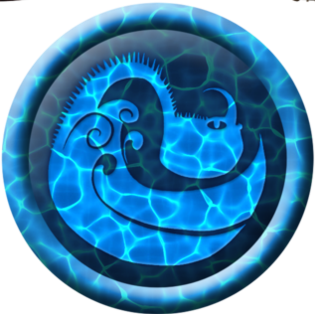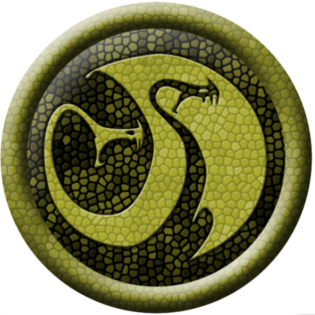 Wingdnasher Fan
Prickleboggle Fan
Ice Dragon from the How to Train Your Dragon Book Series: The Doomfang
Doomfang by themasterplan47
And only a Winter Child, and the ice dragon who loved her, could save her world from utter destruction.
~George R. R. Martin, The Ice Dragon
Who's online
There are currently 34 users and 133 guests online.