OC Art requests
Anything as long as it isn't human
Nothing innop.
etc, etc, you know my human rule.
It's been a bit.
Fri, 05/18/2018 - 17:08
#1
Can you draw my Titan Sand
Can you draw my Titan Sand Wraith, Quillion? Here's a similar dragon from online that you can use as the reference.
Tell me if you need more references. Quillion is a titan wing with the Hero Sand Wraith skin.
Idc about the pose, background, etc. It's your choice :)
Fri, 05/18/2018 - 17:17
#4
Can you draw my Howl,
Can you draw my Howl, Snowblind? I'm on mobile so I can't post direct photos but this is him https://odanorberg.deviantart.com/art/One-Last-Spin-683530401 (you can also browse my DA if you want more pictures to reference)
hes a bit of a stoic so nothing too playful. That's all I ask. The pose is up to you :) also he's blind, so you can make his eyes a bit warped if you'd like lol but it's up to you. I haven't deciddd that part for him yet. He's the same colour all around except his belly and centre of his wings are just a bit lighter than the rest of his scales. Not much but a bit. His mane is obviously darker but he isn't an abnormal Woolly Howl!
Fri, 05/18/2018 - 18:30
#7
The point of a subject is?.... -cricket noise-
Hey, can you draw my Nadder, Prismwing?
Not this saddle, he normally wears a sleek saddle though.
Fri, 05/18/2018 - 20:10
#12
Hello!
Would you draw my trumpet dragon Allamanda? This is her
(I found some old drawings XD)
Thanks in advance!
Sat, 05/19/2018 - 11:53
#14
Oh, holy whatever!
This is really awesome! I'm blown away (literally)! Thank you!
Sat, 05/19/2018 - 01:35
#15
Sat, 05/19/2018 - 14:57
#18
Hihi
I would appreciate if you drew my beautiful Thora. A picture is provided in my signature, she's a black skrill with orange-instead of purple- markings. She's aggressive most of the time and can be known as very grumpy and stubborn. But she also loves a good tummy rub and she loves tuna.
If you can, post it on: https://upload.photobox.com/en/
I can't see the picture otherwise. Much appreciated! I'm looking forward to the picture.
Sun, 05/20/2018 - 15:04
#20
Hihi
Apologies. Since I can't find a picture of Thora, I'll change it to my Woolly Howl:
She's sweet and very positive. You'd often see her cuddling with her owner, or StingShadow (triple stryke). Or she'd be playing with anything she sees: her tail, a leaf, or even another dragon. Although, she is pretty shy to new people and dragons. Thank you so much!
Sun, 05/20/2018 - 19:27
#21
Just telling
I can't see it. Lol. I'm not the person who will draw it for you but I thought I'd just point it out.
Sun, 05/20/2018 - 20:19
#22
Sun, 05/20/2018 - 02:29
#24
I don't believe in humans.
Hey there! Your art is really nice! Could I ask you for a drawing of my Woolly Howl, Bow Tie?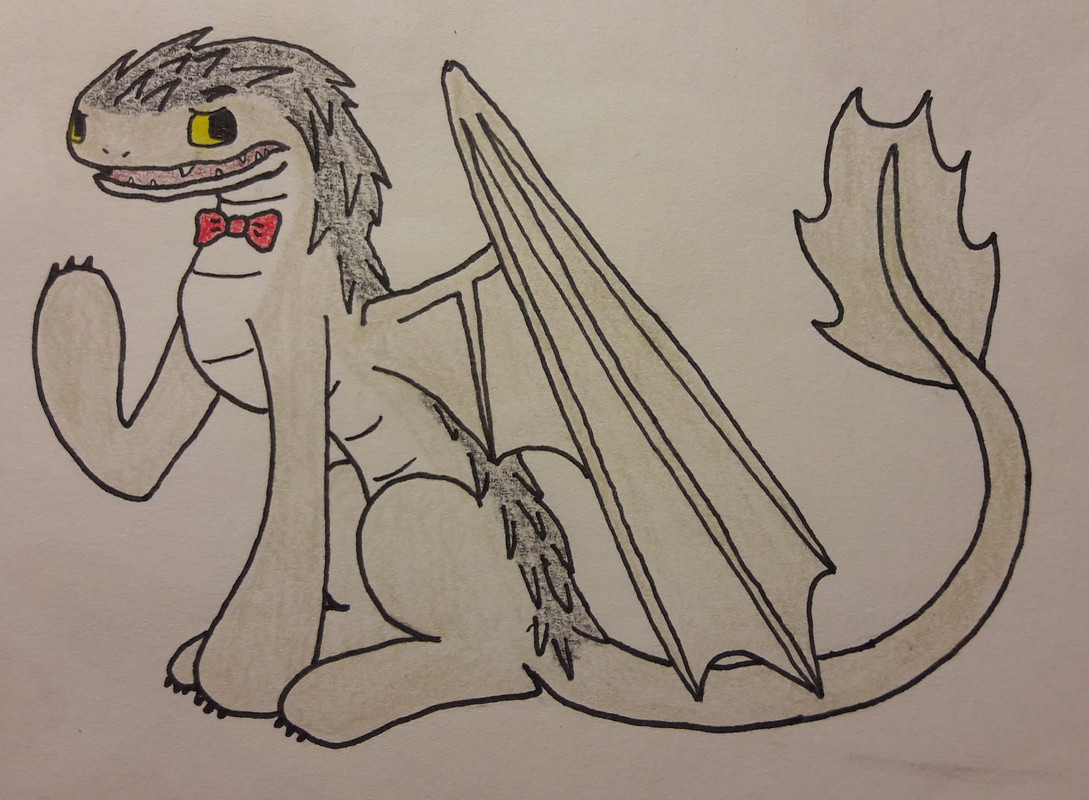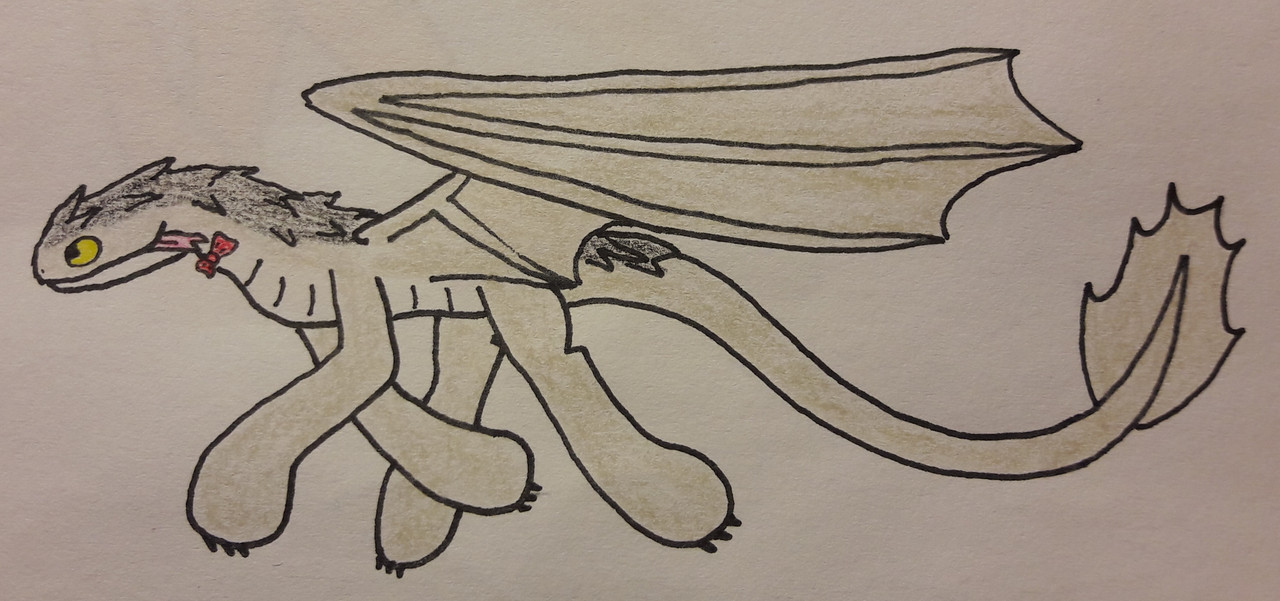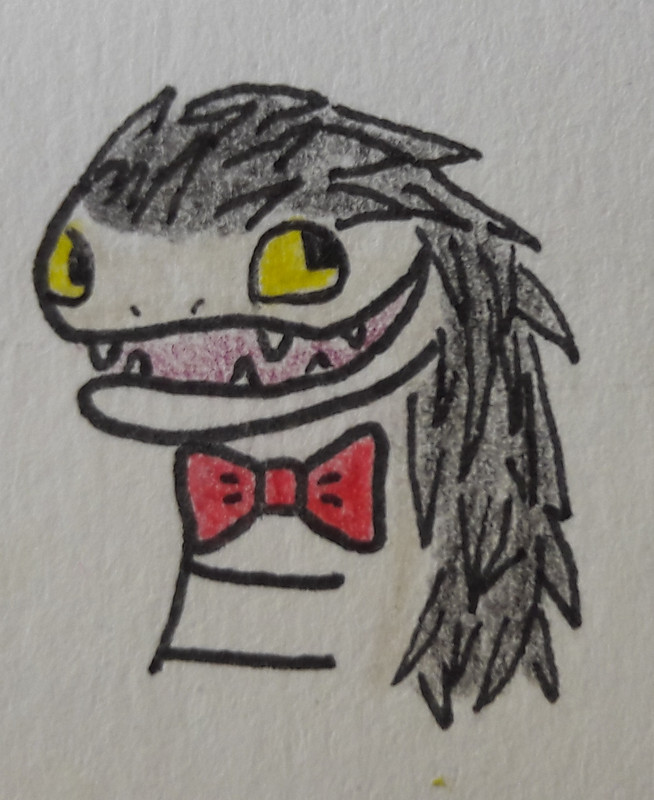 Thanks in advance!
Mon, 05/21/2018 - 18:31
#27
Hi!
Can you draw a picture of my dragon, Shayera? If so, here is a picture:
( Just incase you can't decipher the colors, her main body color is red, the spikes are dark blue, and the spots on her wings and her underbelly is lime green )
Thanks!