Not really a FAQ . . .
I have a question. I am looking for a new dragon that is good for the battle events at the Training Grounds. It needs fast reloading shot limit, decent damage infliction, and decent shot limit. Any suggestions?
__________________
Midnight Sun the Sinistrous Woodreaper by the talented chameishida! Thank you so much!
What time is it?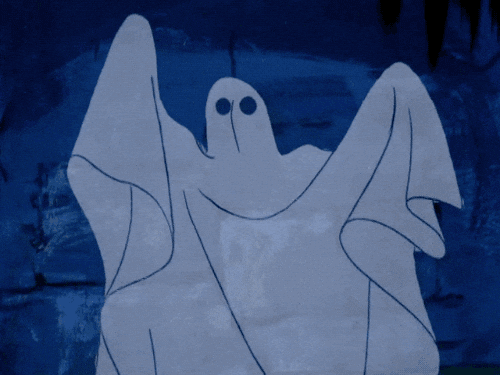 Drawn by the wondefully talented, XxSilver.NightxX, this is my main viking, Lightning Storm my skrill, and Einar my triple stryke. I am eternally grateful!
Drawn by the amazing Alicornbrodie. Thank you so very much!
We will rise, charged as the storms we were birthed from. We will obliterate our enemies, just as they obliterated us.
-The Horizon Storm
In my fury, I am still merciful. In my serenity, I am still as deadly as a midnight storm.
In-game viking- MysticLunarPegasus
Proud Strike fan!
Proud Fury fan!
A few NF pics for your satisfaction :D
(None of which are mine, of course)
Favorite dragons
Strike Class- all of them!
Tidal Class- scauldron, tide glider, sand wraith, sea shocker, thunderdrum
Stoker Class- night terror, singetail, typhoomerang, flame whipper, silver phantom, hobblegrunt
Sharp Class- timberjack, stormcutter, razorwhip, prickleboggle
Mystery Class- smothering smokebreath, armorwing, boneknapper, flightmare, death song
Tracker Class- all of them!
Boulder Class- eruptodon, groncicle, hotburple
My dragons (main account)
SunFire- male sand wraith (rescue dragon)
Lightning Storm- male skrill (main/hatchery dragon)
(Who is now a titan, yay!!)
Toothless- male night fury
(you should already know what he looks like ;))
Levyna- female flame whipper
Alpha- male singetail
Guardian- male eruptodon
Nightstorm- male night terror
Cavalier- male razorwhip
Orchestra- female death song
Glacier Moon- male groncicle
Knight- male armorwing
Protector- male prickleboggle
Ghost Rider- male boneknapper (fall main)
Mistletoe- female shivertooth (winter main)
Einar- male triple stryke (second main)
I am a huge writer and reader. Check me out on Wattpad!
Wattpad: foxplayz
Read my Httyd fanfic Electrified and my original sort-of-short story Shift: Savanna!
I mostly enjoy writing originals instead of fanfics (mostly because I'm working on my third one in my entire life).
My triple stryke-- Einar!
The misunderstanding of beasts is quite common. But if you search in all the right places, doubt will abandon your soul.
My viking OC
Name: Audra Pegasus
Age: 18
Main dragon: Lightning Storm, a titan skrill
Personality: quiet, antisocial (for the most part), defensive over anything she cares deeply about, caring, curious, observant, empathetic, isn't offended easily, almost impossible to tease, flirtatious when you get to know her
((Under Construction!))
Tue, 07/18/2017 - 09:13
#1
...
Other than the well known Scauldron, I suggest the Hobblegrunt. They aren't the prettiest dragons in the world, but it is one of my mains for battle. It has a 13 shot limit and 12-24 points for damage. Not many people know about this dragon, but I highly recremend it!
__________________
Heyo! And welcome to my siggy!
Good luck ;)
First off, my drawings!
I love to draw and do it for fun most of the time. I also draw for special events :)
below are some examples of my art. Enjoy!
These are just a few examples :) I've made many more and will draw more also.
Alright so....ELLO HOOMANS! Here's some info on my OC :3
Name: Francine
(Frankie)
Apperence: long red hair with bright green eyes. She wear loose, winter clothing with a large, light blue hood. Her boots are covered in snow (since that was where She grew up) and have no memory of her family.
Weapon: Two twin swords
dragons:
titan gronckle: Nightel
Titan screaming death: Entity
Titan razor whip: Rainstorm
Titan deathsong: whiplash
Adult Groncicle: illuminum
Adult Singetail: Windsnap
Adult Eruptodon: Smoke Rock
Adult Amorwing: Amber Gravity
Titan Skrill: Bristle tail
Titan Stormcutter: Mystery
Titan Typhoomerang: Winter
Titan Hobblegrunt: River Song
Adult Wooly Howl: Pilot
Adult Changewing: Ghost
Age: 17
Distinctive features: small Scar over mouth
Personality: Loyal, Brave, wary
Weaknesses: Family and her Dragons
pm me if u wanna RP!
Anyways, so wanna get to know me? here's some fun facts!
1. I'm a girl (obviously)
2. My favorite hobbies are listening to music and reading books
3. My birthday is June 1st
4. I have a 40 gallon salt water fish tank
5. I'm a Christian
6. My favorite band is Imagine Dragons (well and a lot others >~<)
7. Favorite movies are HTTYD, HTTYD 2, and if the hunger games, Supernatural, Merlin and many others
8. I love Cats!
9. I'm a rower (not canoeing -_-)
10. I like food :3
And finally, 11. Nope, I don't support LGBTQ, but I don't hate the person, I hate the thing that they're doing
Brace yourself....
FANDOMSSSSS
Meraculous Ladybug
Gravity Falls
Supernatural
How To Train Your Dragon
Art from Others,
Thanks Frozt Wolf! Looks amazing :)
Amazing Skrill drawing by Lululu 6161
My Woolly Howl by AlicornBrodie. Tysm!
By the AMAZING ToshiLoshi! On a scale from 1-10 I'd give this a 100! TYSM!
Tiberius made by Dragonist Hellen. So cute!
Alright! So far so good right? I'll be adding more later!
Tue, 07/18/2017 - 10:05
#3
Prickleboggle For Sure!
I highly recommend a Prickleboggle. It's the absolute best battle dragon in the game! Not only does it have a high shot limit but it also has a fast recharge, so you get almost 20 shots in before you completely run out. Not to mention they have pretty great health. No dragon, not even a Scauldron, can compare to a Prickleboggle in battles.
__________________
Soon her ice dragon would come for her, and she would ride on its back to the land of always-winter.
~George R. R. Martin, The Ice Dragon
Whisper the Wolf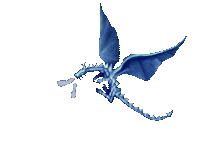 & Winterwind
Whisper the Wolf by Pixel Winterwind by DuskDaybreak
Links
All links open in a new tab.
Whisper and Winterwind: A Poem by Wolflight
Every day is shorter now,
Dimming, darkening, darkening.
Every night is longer and deep with chill...
Up above the timberline,
Echoing, echoing, echoing,
Winter Wolf is calling to the Frozen Moon,
Crouching in her forest bed.
Watching, waiting, waiting,
She can feel the snow will be coming soon.
~"Winter Wolf" by Amy F. Bernon
The Real Winterwind: Jetta
Made by Owlsbane
The bond between Man and Beast...
...is not just fiction.
In-Game Dragons
Strike Class
Winterwind: female Woolly Howl (main dragon)
Dasher: male Woolly Howl (Snoggletog Wraith stand-in; main Christmas dragon)
Avalanche: female Snow Wraith (2nd main racing dragon)
Abominable: male Titan Wing Snow Wraith (3rd main racing dragon)
Icebones (in-game name Stormblaze): male Skrill
Galewing: female Titan Wing Skrill
Slashtail: male Triple Stryke
Boulder Class
Icevein: male Groncicle (2nd main dragon)
Hoarfrost: male Groncicle (Icevein's father)
Permafrost: female Groncicle (Icevein's mother)
Crystal (in-game name Krystal): female Groncicle (Icevein's sister)
Snowblast: male Groncicle (Icevein's brother)
Firn: female Groncicle (Icevein's sister)
Coldnip: male Groncicle (Frozen Groncicle stand-in)
Stonemaw: male Gronckle
Fireball: female Titan Wing Gronckle
Ironmaid (in-game name Honormaid): female Hotburple
Boulderdash: male Catastrophic Quaken
Redwolf: male Grapple Grounder
Meteorblast: male Eruptodon
Sawblade (in-game name Sawfang): male Whispering Death
Bramble: female Titan Wing Whispering Death
Furious: male Screaming Death
Merciless: female Titan Wing Screaming Death
Gemtooth: female Snafflefang
Charity: female Shovelhelm
Stonefist: male Thunderpede
Stoker Class
Sparrow: female Terrible Terror (3rd main dragon)
Van (in-game name Slurg): male Titan Wing Terrible Terror
Legacy: female Silver Phantom
Eclipse: female Night Terror
Brightsoul: male Singetail
Scout: female Flame Whipper
Firegale: female Monstrous Nightmare
Ridgeback: male Titan Wing Monstrous Nightmare
Lionheart: male Moldruffle
Sunheart: female Fireworm Queen
Cyclone: male Typhoomerang
Fireflight: female Hobblegrunt (Threadtail stand-in)
Sharp Class
Frostclaws: male Shivertooth (main racing dragon)
Solstice: female Shivertooth (4th main racing dragon)
Thistle: female Prickleboggle (main battle dragon; tiny Prickleboggle stand-in)
Oakthorn (in-game name Oakclaw): male Timberjack
Fleetsteps: male Speed Stinger
Spitfire: male Scuttleclaw
Jadeheart: female Titan Wing Scuttleclaw
Silvershard: female Razorwhip
Swiftslice: male Titan Wing Razorwhip
Windrider: female Stormcutter
Owleyes: male Titan Wing Stormcutter
Rainshed: female Raincutter
Shadowhunter: male Devilish Dervish
Tracker Class
Brightclaw: female Deadly Nadder (starter dragon)
Horntail: male Titan Wing Deadly Nadder
Echo: female Mudraker
Bullheart: male Rumblehorn
Tidal Class
Splashwing: female Sliquifier
Seacry: female Thunderdrum
Darkbreather: male Titan Wing Thunderdrum
Fjord: male Sand Wraith
Shorewind: female Titan Wing Sand Wraith
Sparky: male Shockjaw
Wavedancer: female Tide Glider
Riptide: male Scauldron
Freyasfang: female Windwalker
Mystery Class
Professor: male Flightmare (main Halloween dragon)
Aurora: female Titan Wing Flightmare
Sneak, Snip, Snap & Trap: male Snaptrapper (Leafy Snaptrapper stand-in)
Scourge: female Boneknapper
Wishbone: male Titan Wing Boneknapper
Nightingale: female Sithersong
Doomfang: male Death Song
Evermore: male Tiny Tooth Death Song
Bandit: male Armorwing
Flower: female Changewing
Double & Trouble: female Hideous Zippleback
Short & Snout: male Titan Wing Hideous Zippleback
Honey: female Sweet Death
Fortitude: male Buffalord
Mistwalker: female Smothering Smokebreath
Character Links
Trainer Sprites by Blackwolfen
Links are in blue, all open in a new tab
The Wolf and the Howl Characters:
Links to My Screenshot Comics
The Wolf and the Howl: The Song of Death
The Wolf and the Howl: The Dragon at Dreadfall
The Wolf and the Howl: Dragon Sledding
The Wolf and the Howl: A Winter's Ride
The Wolf and the Howl: Matchmaker
The Wolf and the Howl: The Mysterious Chicken Caper
The Wolf and the Howl: Terror Loose on Dreadfall
Extra: Dasher's Snoggletog Countdown
[She] liked winter best of all, for when the world grew cold, the ice dragon came.
~George R.R. Martin, The Ice Dragon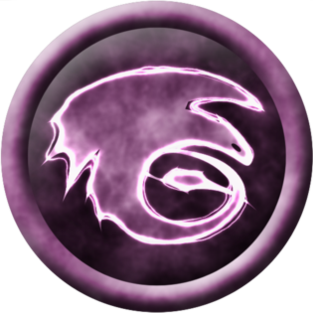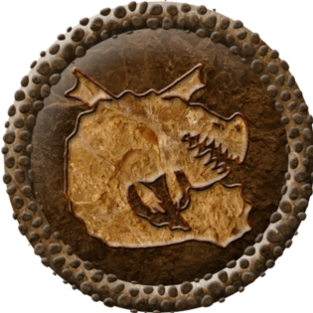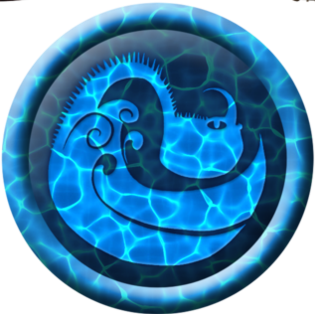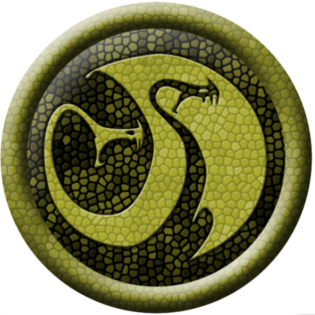 Wingdnasher Fan
Prickleboggle Fan
Ice Dragon from the How to Train Your Dragon Book Series: The Doomfang
Doomfang by themasterplan47
And only a Winter Child, and the ice dragon who loved her, could save her world from utter destruction.
~George R. R. Martin, The Ice Dragon
Tue, 07/18/2017 - 10:08
#4
Wow!
Thank you for the suggestion! Now I won't be able to decide XD
Tue, 07/18/2017 - 10:59
#5
Terrible Terrors stole my subject!
Whisper is right. You really need a Prickleboggle and the gold reward will be yours with a big chance, highly recommend it!
P.S. A tip you need to know, is that you shouldn't go to the recharging points because you'll waste precious time. The recharging is really fast anyway. ;)
__________________

UNDER CONSTRUCTION.
UNDER CONSTRUCTION.
"I cannot imagine a future without dragons. I do not want a world in which our cave systems are dead, dark universes, inhabited only by bats and echoes. I do not want a world where I am wingless, crawling in the mud rather than reaching for the stars.
I do not want a world without Toothless.
I know it is only I who can save or destroy the dragons now that Doomsday is approaching. But I do not know how to do it.
How can I, when I am so small, so alone..."
"I was so afraid of becoming my Father,
Mostly because I thought I Couldn't,
Because how do you become someone that Great,
That Brave,
That Selfless?
I guess you have to Try."
"What I saw was proof of everything I believed.
This wasn't a vicious beast,
but an intelligent, gentle creature
whose soul reflected my own."
You believed that no one loved you. Even though it was too late, I created a thread about you and a lot of people were concerned about you, so did I. You shouldn't have died without knowing the truth.
Well, here's your dedication and I give it to you as a sign of unending friendship, with a Woolly Howl on it, they were your favorite dragons, weren't they? Your dragon Valkyrian is missing you right now, and I promise I'll take care of her now.
I won't forget to rise your viking's trophies and rank in your clan, just to keep hold of your promise.
Tue, 07/18/2017 - 12:15
#6
Thank you!
Wow, you two have been really helpful! Thank you!
Who's online
There are currently 34 users and 75 guests online.