Night Terror Sale!
Another frightful dragon has arrived at the Trading Post for a weekly sale...the Night Terror!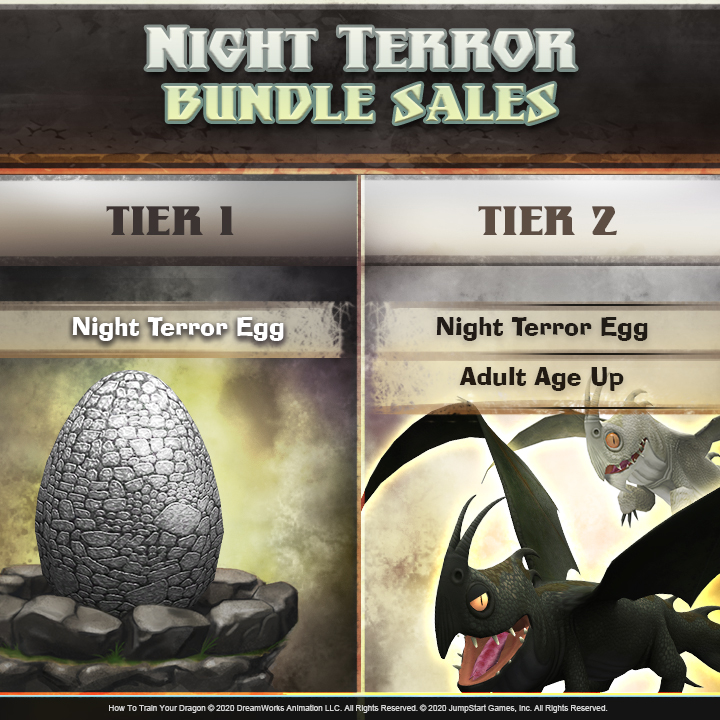 This Stoker Class dragon is small but powerful and known to roam the dark caves of the archipelago. It likes to travel in large groups and fly in formation, sometimes forming the shape of bigger dragons to intimidate possible foes. Its small blasts of fire can turn into a massive fireball when Night Terrors join forces. Vikings should not underestimate this dragon just because of its size.
Vikings can begin training this dragon by heading to the Trading Post and adding a Night Terror to their stables!
https://smarturl.it/SoDNghtTrrSle
Thu, 10/29/2020 - 13:55
#1
.
You know what would truly make me happy? What would make all of us happy?
BUG FIXES. COMMUNICATION. A WORKING CHAT.

We have ideas that are SO MUCH BETTER than a dragon sale. Why. Will. Devs. Not. Listen? I mean the extra time and effort put into coming up with new ideas is ALREADY DONE, by the players themselves! Why are you guys so adamant about a dragon sale? Yes they're nice but why are they a priority? We have lost TRR and the devs don't care.
I'm not spending a dime on this dragon.