Night & Light Fury active at the same time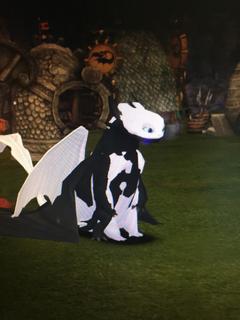 I got the week membership while on my farm, and it decided to give me Toothless and the Light Fury at the same time, causing what you see in the image above, the bug fixed itself once I left my farm, Only the light fury was active instead of both.
It's the Nightlight Fury! XD
Sat, 04/13/2019 - 12:31
#6
...
Unless the SoD staff decides any differently, the trial membership is a permanent feature. You can buy it as many times as you want. Just a heads up though, you don't get all the benefits of a regular membership. The only expansion you get access to is Icestorm Island and you don't get the 500 gems or mystery egg box.