Night Fury edits!
Did not know it would come this quick after the announcement, but here we are! I'm doing NF edits!
RULES:
Be kind to others.
Please don't rush me, i'm busy with school and other stuff.
5 Spots only, cause this is my first time opening an art thread. (I might reopen them if they're all empty)
Do not reply to DNR posts please.
The edit options:
I'm bad at making the whole body have a colour. So if you want an edit of your dragon that has for example purple skin instead of black skin, please choose a picture with only the head.
For those who have markings,symbols and similar stuff, you can choose any picture.
Don't forget to place a reference, or a good discription of what your NF looks like.
Do not reply yet, i'll give the sign xD.
__________________
Hello! I'm Wildvanity, proud leader of the LuckyDragonGuards.
We protect dragons of all elements, and leave no one behind. Shield made by Mack
Regiment: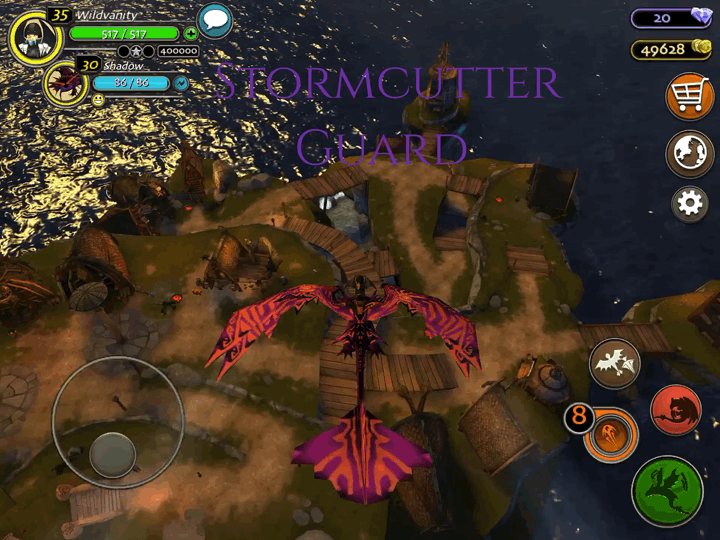 Stormcutter Guard!
Something you need to know to understand a part of me xD :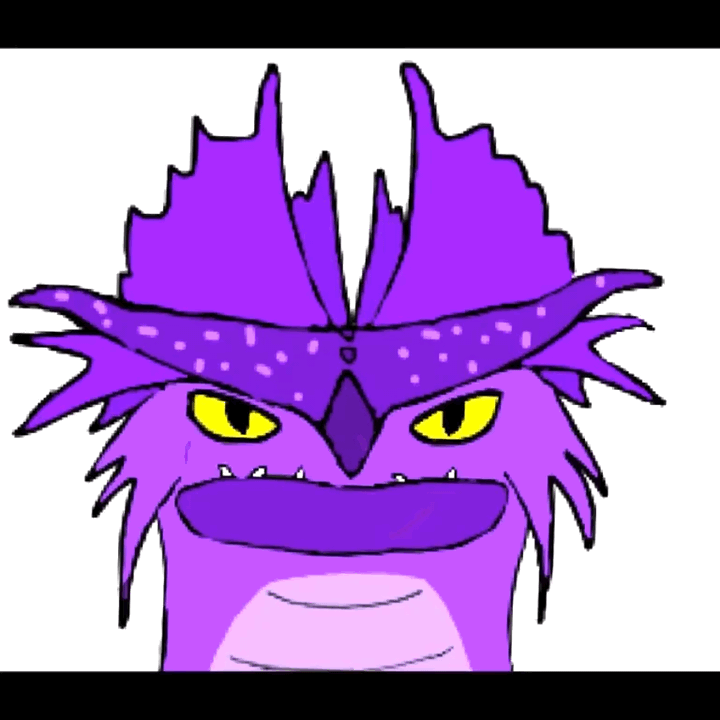 He's watching you, so you better be nice xD
Main/Duty dragon:
Shadow- level 30 Stormcutter. Born: 12/01/2017
credits to Dogloven. Thank you so much its so cool!
Very first dragon:
Spikey- level 30 Deadly Nadder. Born: 09/07/2016
Other dragons(not with name or else it's gonna take a while):
Deadly Nadders: 4 with Spikey included
Whispering Deaths: 8 don't mind me having an army of them xD
Hideous Zipplebacks: 3
Sand Wraith: 4
Skrills: 6
Thunderdrums: 3
Typhoomerang: 4
Groncicles: 2
Boneknappers: 3
Mudrakers: 4
Hotburples: 2
Monstrous Nightmares: 4
Gronckles: 1
Tide Gliders: 2
Scuttle Claws: 3
Smothering Smokebreath: 1
Flightmares: 3
Grapple Grounders: 3
Razorwhips: 2
Death Songs: 1
Screaming Deaths: 4
Shockjaws: 2
Speed Stingers: 2
Snow Wraiths: 1
Flame Whippers: 1
Stormcutters: 2 with Shadow including
Shivertooth: 3
Changewings: 3
Moldruffles: 2
Snafflefangs: 2
Wind walkers: 1
Woolly Howls: 1
Hobblegrunts: 3
Scauldrons: 3
Fireworm Queens: 2
Sweet Deaths: 4
Singetails: 1
Eruptodons: 1
Triple Stryke: 1
Slithersongs: 1
Silver Phantoms: 1
Sliquifiers: 1
Prickleboggles: 1
Rumblehorns: 1
Armorwings: 1
Snaptrappers: 2
Raincutters: 1
Elder Sentinel: 1 No really?! Only one?
Timberjacks: 1
i didn't put Toothless in the list because he is obviously not my dragon.
Dramillion got added? WOOT WOOT!
Dragon gifs i love:
i don't know why i added this gif...
Other art i requested from others:
Credits to Piggyxl, Wildy every morning..
Credits to Zikta for this proud Shadow
Credits to XxXPurpleHolkingXxX, majestic!
Credits to Zikta for the sleeping brothers.
Credits to MericcupNightFury (Current profile pic)
Credits to XxXPurpleHolkingXxX, it looks nice!
Credits to XxXPurpleHolkingXxX for the cute looking Shadow! Just like when he was a baby.
Credits to SilverNight for this amazing art of Shadow!
Credits to TosiLohi for this incredible art of my main, Wildvanity.
Credits to Zeezur for this wonderful edit of Shadow.
Art I made(drawings,edits)+ Adoptables:
My main character
Panny my Night Fury adoptable (young adult)
Swifty the male NF
Crystalcore the female Light Fury. Credits to dragonrider34
Credits to XxSilver.NightxX for the mischievous Swifty.
Tue, 06/05/2018 - 13:30
#1
DNR please!
Examples:
Spots:
1. Open
2. Open
3. Closed
4. Closed
5.
Please don't 'steal' my art. Forgot to put that in the rules.
Tue, 06/05/2018 - 08:14
#2
DNR please!
Completed requests:
You may reply now!
Mon, 06/04/2018 - 16:19
#3
"Subject? It's r- Flash, STOP eating my subject!"- Raineir
Would you be willing to do one of a Twilight Fury, a dragon I came up with? It looks exactly like the Night Fury, but it's deep purple with silver (pale gray if it's easier for you) ear plates/nubs, and light blue eyes. Here's the picture to edit: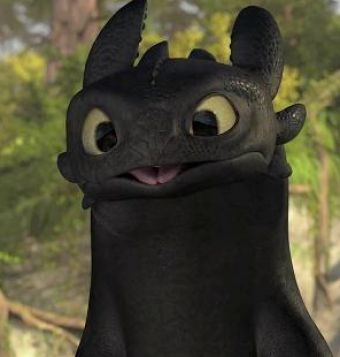 Let me know if you need any more information!
__________________
Welcome to my signature!
NakataGreenThumbs
About Me (in real life):
. Name: Emily. I've also been called Ember and Bird Girl as nicknames by people I know.
. Gender: Female
. State: California
. Age: Old enough to know betterXD. A woman never reveals her age. Wait, or is that weight? Yeah, it's weight, but I'm still not telling my age. Let's just say I've been out of high school for a while.
Birthday: February 1 (Aquarius power!)
. Hair Color: Blonde ( though most of my SoD vikings as well as Raineir my OC have some shade of brown)
. Favorite color(s): Purple and green
. Favorite Gemstone: Amethyst. It is my birthstone, after all. Plus, it's purple/violet!
. Favorite movie(s): How to Train Your Dragon, definitely. Also, probably Pirates of the Caribbean (the first one) would be my favorite live action.
. Favorite TV shows: Dreamworks Dragons, Top Gear (until the 23rd season), Hawaii 5-0 (not really anymore, it totally went downhill for me the most recent seasons), Modern Family, Lone Star Law, Gilligan's Island (60s show, my dad watched it when he was younger and introduced it to me), Avatar: The Last Airbender
Favorite food(s): CHOCOLATE, anything Reeses, and my mom's spaghetti
. Pets: A cat, two Scottie dogs, and two chickens (both hens)
. Favorite animal: Oh, where do I start? I'll do top 5 in no particular order: domestic cat, birds, elephant, sea turtle, domestic dog, and dragons. Oh, that was six. It's hard choosing just five!
Hobbies: Birding, birdwatching, exploring the outdoors, HTTYD, and doodling random stuff
Superhero alias: Might as well, since I created one for myself back in high school. Peregrine, able to fly at fast speeds, has super strength (raptor talons have a STRONG grip), hawk-like vision, and can talk to animals, mostly birds.
Fun facts about me: I have a huge passion for nature, especially birds. I'm not afraid to touch or hold bugs, insects, amphibians, and reptiles, including snakes.
Hogwarts House (according to Pottermore): HUFFLEPUFF!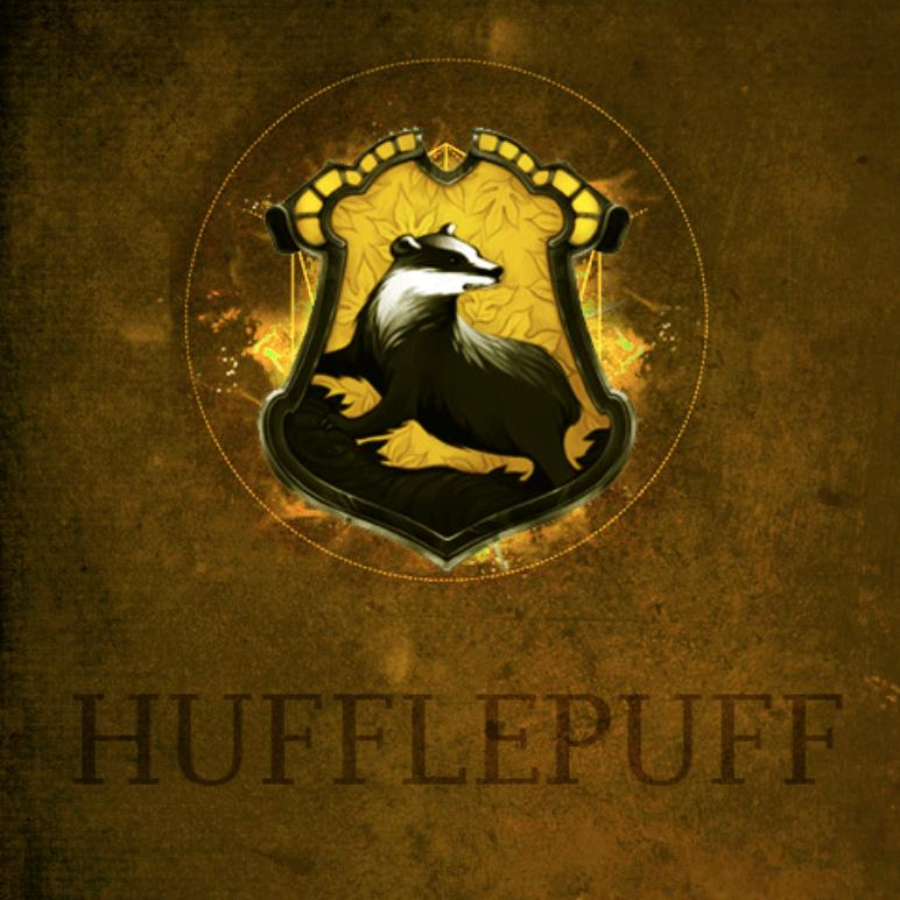 About me (in SoD)
. I joined SoD on: March 5, 2017. I created my forum account on January 27, 2018.
. Main Viking(s): nakataGreenThumbs and Seerboldraven
. Main Dragon(s): nakataGreenThumbs: Lightning the Shockjaw, Skyhopper the Titan Deadly Nadder, and Claw the Sand Wraith. Seerboldraven: Flash the Titan Skrill and Silvermist the Flightmare
. Clan: xXHunters mighty clanXx
Trophies: 157. So far, all my trophies are from racing, which, for me, took many races. I've gotten a lot better, but I'm in no way the best.
. Main Dragon for Racing: My Sand Wraith, Claw. Sand Wraiths may not have Toothless' speed or acceleration rate, or the speed of dragons like the Skrill and Razorwhip, but they have a very good top speed at 8.8, and they have a better acceleration and turn rate. This, in my opinon, makes them one of the best racing dragons. For my second main viking, Seerboldraven, it's Silvermist the Flightmare. Not quite as good acceleration and turn rate as the Sand Wraith, but the speed is the same (8.8), and the turn rate is still good for a race.
Main Dragon for Battle: My Whispering Death, Thorntail. I also use my Changewing, Ghost. For Seerboldraven, it's Whisper the Whispering Death.
My code: EZEPJ4, just in case you want to be friends but can't find me in-game.
Random Fact I just came up with: If dragons were birds, let's face it: the Night Fury would either be a Peregrine Falcon because both are really fast, or a Barn Owl because both are stealthy and have a hair-raising screech.
I am fully against Hacking in SoD!
This is nakataGreenThumbs, my main SoD viking, with one of her first and main dragons, Skyhopper the titan Deadly Nadder. The screenshot was taken while Skyhopper was shaking her head XD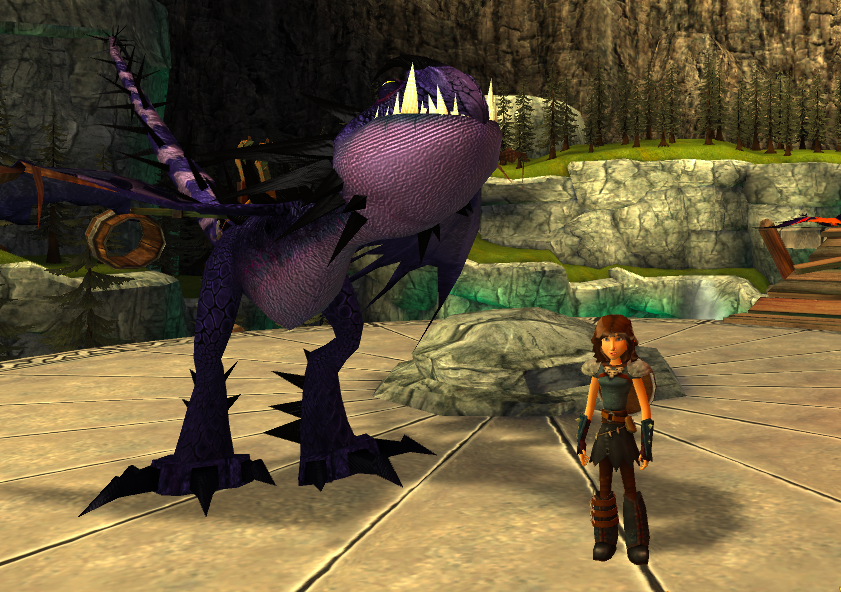 My wonderful dragons (my first SoD viking):
Lightning: Titan Shockjaw
Skyhopper: Titan Deadly Nadder
Toothless
Fireflower: Titan Monstrous Nightmare
Quicksilver: Adult Razorwhip
Firebloom: Adult Singetail
Thorntail: Adult Whispering Death
Steeltrap: Adult Armorwing
Tomoko: Adult Flame Whipper
Rumbles: Adult Eruptodon
Echo: Adult Thunderdrum
Goldfire: Adult Death Song
Ghost: Adult Changewing
Claw: Adult Sandwraith
Fireball: Adult Gronckle
Frostbite: Adult Groncicle
Silent Strike: Teen Boneknapper
Flash: Adult Skrill
Night and Hawk: Teen Zippleback
Here's the story about how my OC viking Raineir met her dragon:
Berk was not an easy place to live. It was cold, it snowed there most of the year, finding food was not always an easy task, and, yes, it was cold. Oh, and the almost constant dragon raids didn't help matters either. To Berk's vikings, it was either kill or be killed, no other option. Well, except for one viking girl. Much like Berk's heir, Hiccup Horrendous Haddock the Third, Raineir Feralsome was considered an "odd one out." Except, instead of wanting to prove herself by killing a dragon like Hiccup, she didn't like to kill. She thought there had to be another way like Valka, Hiccup's 'dead' mother. One day, Raineir was exploring the forest in Raven Point. She liked to explore the land of Berk, learning about its geographical features. Seemingly out of nowhere, a screech of pain rang out. Alarmed, Raineir ran towards the source of the noise. Coming upon a cove (yes, THAT cove), she looked down and saw a small group of what appeared to be hunters, since they were holding spears and bows and arrows. They were surrounding what looked like a Skrill. The poor dragon was in bad shape. There were wounds on its sides, and had trouble fighting the hunters off in her weakened state. Raineir quickly climbed down and made herself known. "Hey!" She shouted, "step away from the Skrill, and none of you will get hurt!" She drew her sword and moved in front of the dragon. The leader stared at her, then laughed. "You?" He said, "a mere girl willing to fight to defend a beast?" She didn't flinch, only glaring more fiercly at him. Making up her mind, she charged at him, sword ready, not to kill, but to possibly knock him and his goonies out. As she was about to do so, a a small bolt of lightning came from... the sword? The lightning hit one of the hunters, instantly knocking him out. Surprised, Raineir looked at her sword in shock, then glared at the leader again. Not wanting to become the next target, he and the rest of his goonies ran away fast. Once they were gone, she turned towards the Skrill, taking medical supplies out of her satchel. The Skrill looked at her in shock, obviously surprised to witness a human protecting a dragon. Raineir put her hand out. The Skrill seemed hesitant, but then she put her snout gently on the girl's outstretched hand. Raineir set to work on cleaning and bandaging the dragon's wounds. She decided to name her dragon Flash. Flash, once fully healed, let Raineir become her rider. Because Raineir had saved Flash, Flash would never stop protecting her from any threat. They're more than just friends; they're family, and will always be loyal to each other, no matter what. This story happened about a month or so before Hiccup discovered Toothless.
Here's how Raineir met Scout:
Raineir was having a pretty good day. Hiccup woke up from his coma a few days ago and was getting used to his prosthetic, and the war between the dragons and Berkians was finally over. She went to go get some fish for Flash's dinner, and aside from nearly tripping over Fungus, Mildew's sheep, and listening to Mildew complain about that, not much happened with that. Upon arriving home, she set the basket of fish in front of Flash (Flash stayed with Raineir and sometimes slept in Raineir's room instead of the stables) who promptly started eating happily. Raineir heard a tiny squeak come from somewhere. Confused, she looked around for the location and source of the noise. It sounded like a Terrible Terror. Flash suddenly stopped eating and growled at her fish basket. "Flash, what-," Raineir peered inside and out flew a pink and yellow Terrible Terror with reddish brown horns and back spines. Flash roared in alarm and growled at the intruder. "Whoa! Calm down, girl. It's just a little Terrible Terror," Raineir tried to calm her down. She held her hand to the little dragon, who looked defensive. "Hey, it's ok, little guy." the terror growled at that. "Oh, I'm sorry! You're a girl, then." Happily, the dragon nudged Raineir's hand. "I think I'll name you... Scout! What do you think, do you like that name?" Scout squeaked happily at that. Soon enough, Flash warmed up to the little newcomer, though was still sometimes annoyed by the little dragon's antics and 'singing.' Raineir soon trained Scout to search/scout out objects with hand signals. Her new friend warmed up to Raineir's parents and fellow dragon riders/friends pretty quickly (Snotlout is an on and off case).
How Raineir met Claw:
It was a fairly stormy day on Berk, with rain coming down in plentiful amounts, though luckily no thunder or lightning. Raineir was riding Flash on their evening flight, despite the weather. They landed in the cove, when a loud roar was heard. It sounded like a roar of distress. "Deja Vu," Raineir said. This was what happened right before she found Flash. She climbed back on Flash and they flew into the forest, towards the source of the roar. In a large clearing was a purple... Sand Wraith? It was a Sand Wraith! The poor guy looked lost and confused, so naturally Raineir wanted to help. Cautiously and slowly, she walked up to the dragon. The Sand Wraith turned around and noticed her standing a few feet away from him. Alarmed, he got ready to attack if necessary. He growled loudly at her. Flash got into her attacking position as well, ready to defend her sister if needed. Raineir calmed Flash down. "It's ok, don't worry, girl. I got this." Flash calmed down, though she still looked wary. Surprised at the bond between a dragon and a human, the Sand Wraith seemed to calm down a little as well, though still a bit defensive. Raineir then noticed the scars on the dragon's right side, as well as the fact that the left wing looked broken. She slowly held her hand out to him. "Hey there, boy. You must have had a tough time with humans, huh? I can help you with that wing of yours, if you let me. I won't hurt you. I promise." The Sand Wraith seemed hesitant, but then he slowly pressed his snout into Raineir's palm. "Ok, I'm going to need help getting you back. I'm going to let out a call, so don't be startled when I do, ok?" The dragon nodded. Raineir let out a Night Fury call. Soon, Hiccup arrived on Toothless, and together with Raineir and Flash, they created a large sling which the two dragons carried the Sand Wraith to the village in. The dragon was hostile to the other villagers, but Raineir calmed him down. Gothi was able to fix and bandage his wing. Unfortunately, even when fully healed, Claw, as he was now named, would always fly abnormally, though he was forever grateful to the viking girl who helped him.
How Raineir met Earthgrinder the Whispering Death:
On the little-known, forested island of Rock Pine (I just came up with that), there were few dragons. One of them was a Titan Whispering Death. He lived in the tunnels he dug deep below the land's surface. His name was Earthgrinder. Earthgrinder's tunnels were dug deep in the forest, and for good reason. Now although very few humans have come to Rock Pine in the past, Earthgrinder was still very cautious. From past experiences, he knew what humans were capable of. He was searching for food one day, when he heard a ruckus going on. It sounded like distressed dragons and... humans! Growling, Earthgrinder readied himself for the intruders. Out of seemingly nowhere, 6 or 7 dragon hunters emerged, looking for more dragons. Having captured the island's other dragons, they turned their attention to Earthgrinder. Wanting a rare, uniquely colored dragon, they charged at him. Earthgrinder fired at them and dodged their weapons, flying away from Rock Pine. He went searching for another island to live, and came upon Dragon's Edge. Not noticing the built structures, Earthgrinder went to the forest and dug tunnels to live in. The next day, he heard... human voices! He shot out the tunnel and prepared to attack those on his island. He saw 7... teenagers, it looked like. And were those dragons protecting them? One of them, girl with dark brown hair and violet eyes (Raineir), with a Skrill next to her, came up to him slowly and cautiously, putting her hand out gently. Earthgrinder wasn't sure what to think. After a few moments, he decided they were good and pressed his snout into her palm. Since meeting these young humans, Earthgrinder soon became used to living with them and their dragons, especially the girl, the first human to show him kindness.
About Raineir
Full Name: Raineir Feralsome
Age: 19-20 (by the time of How to Train Your Dragon 2)
Gender: Female
Height: Shorter than the average female. 5 ft, 2 in.
Hair Color: Dark brown, tied into two semi-long braids in the back. In HTTYD 3, she now has wavy, shoulder length dark brown hair, which now has a purple streak on the right side.
Eye Color: Violet
Wears: Long sleeve gray dress, dark green leggings, brown fur boots, and two belts, one around the waist and one cross body style in which she keeps her sword. She also wears a necklace with a silver pendant of a Skrill. In HTTYD 3, Raineir now wears a short sleeve gray and purple top, gray leggings, Skrill-inspired skirt, Skrill boots, Skrill arm bracers, and metal shoulder guards. She still wears the waist belt, but instead of just one cross-body belt, she has two that cross over each other. She also still has the Skrill necklace.
Dragons: A Skrill named Flash. Flash looks like a regular Skrill, but has noticeable scars on her sides from when she was wounded by dragon hunters, about a month or so before Hiccup met Toothless. Flash, in an act of graditude, accepted Raineir as her rider and life-long partner. Like Hiccup and Toothless, Raineir and Flash proved that friends aren't just limited to the same species. Flash's personality is a little different from the average Skrill, though being one, she can have a bit of an attitude, and like Toothless, can be sarcastic and snarky. Nevertheless, Flash is a very loyal partner to Raineir. She is very affectionate towards her human sister (Raineir) and other humans and dragons she trusts. She and Raineir are very much like siblings. Raineir also later befriends a Terrible Terror she names Scout, who she taught to "scout" out people, dragons, and objects using hand signals. Scout is very friendly and playful, though not afraid to fight if her friends are threatened. Sometime between Mildew's betrayal of Berk and the war between the Berkian, Outcasts, and Berserkers, Raineir found and helped Claw, a Sand Wraith lost and confused in the forests of Berk.
Other Dragons: In addition to her three main dragons, Raineir has also trained many others: Earthgrinder a titan Whispering Death, Silvermist a light violet Flightmare, Fireflower a violet Monstrous Nightmare, Lightning a violet and green Shockjaw, Fireball a Gronckle, Bluebird a Deadly Nadder, and many others.
Main weapon: Electro, her trusty Gronckle Iron sword. Upon meeting Flash for the first time, Raineir defended her from dragon hunters, and discovered that her sword has the ability to shoot out lightning bolts.
Personality: In the first movie (if she were in it), she was much like Hiccup, though not as awkward (sorry, Hiccup). She and Hiccup are still very similar to one another. Raineir is intelligent, sometimes sarcastic, and very witty. Like Astrid, she is fully willing to fiercely defend her friends. She is a very kind and good-hearted person, always ready to help out her friends and family, though not afraid to call them out when they get out of line. She doesn't like to kill unless it's absolutely necessary. Raineir, like Hiccup, likes to consider herself a peacemaker.
Unofficial, Official Title: The Lightning Rider
Fun fact about Raineir: For an unknown reason, Raineir has an immunity to lightning, and eletrical shocks don't hurt or affect her negatively in any way. She may have been born this way, or maybe she gained it early on in her life, both probably foreshadowing her becoming a Skrill rider.
Here's a picture of Raineir and Flash, drawn by the awesome Zikta. Thank you Zikta! :)
And here's one by the awesome piggyxl. Thanks, piggyxl!
Lovely art piece of Raineir and Flash in HTTYD 3 by the great RedHoodJason. Thank you!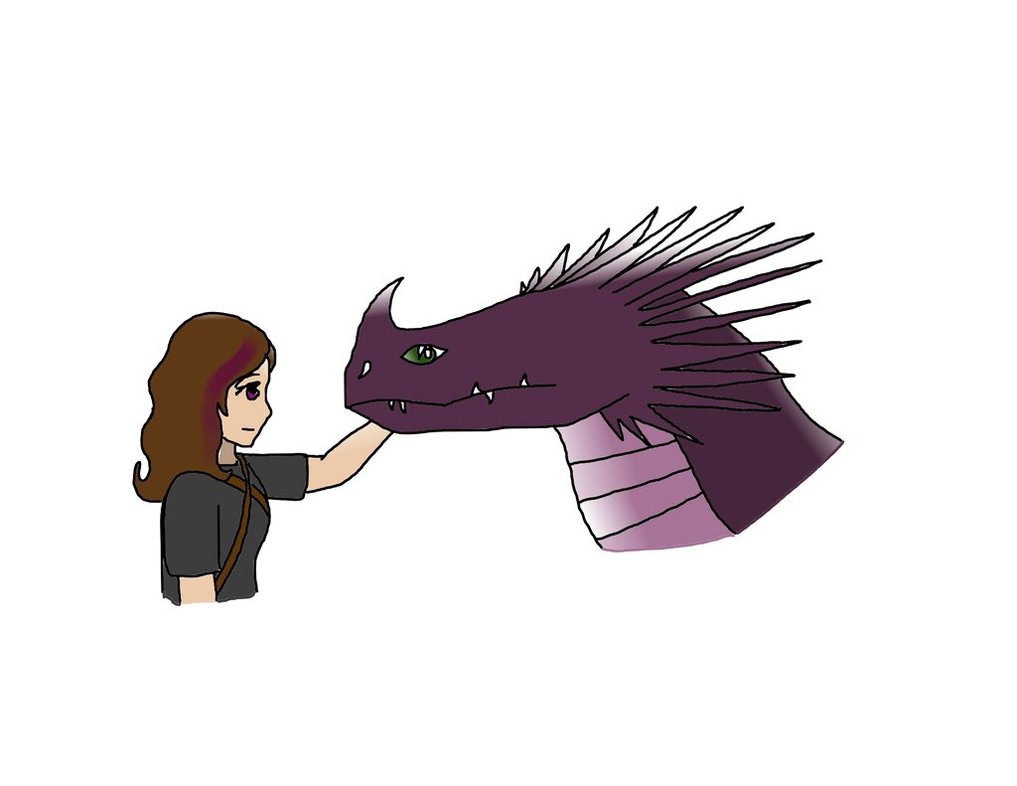 Another lovely piece done by the great piggyxl. Thank you!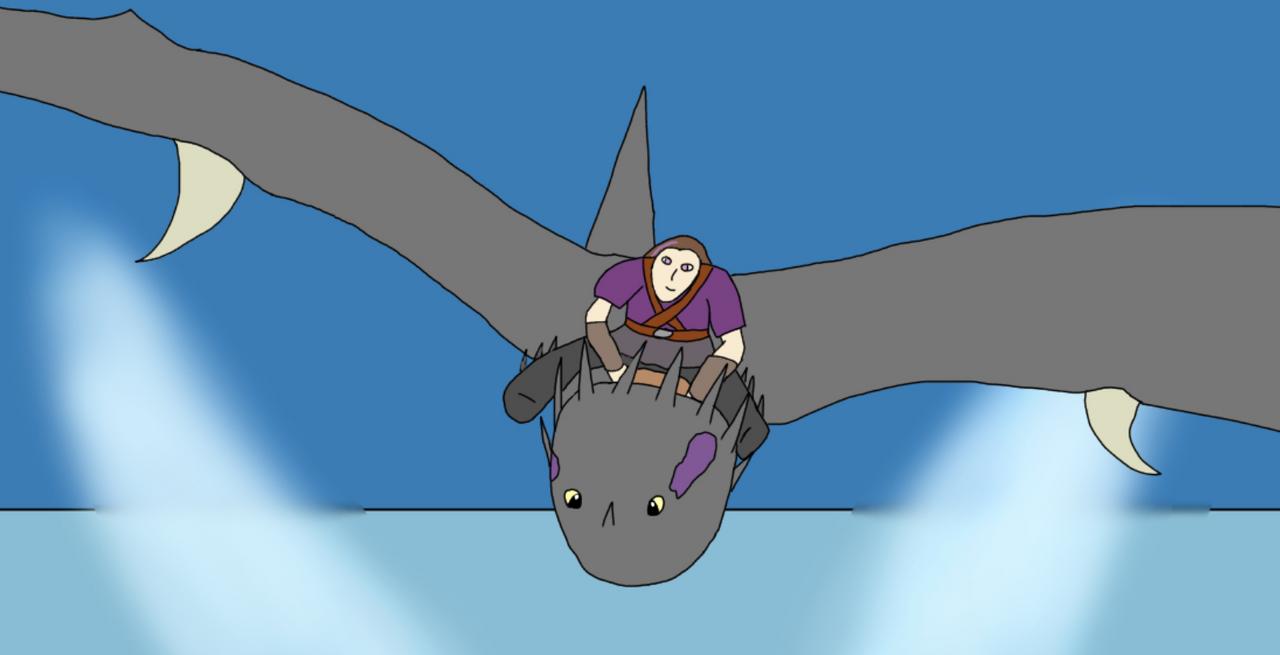 Here's another artwork of Raineir and Flash, done be the great Katarile :)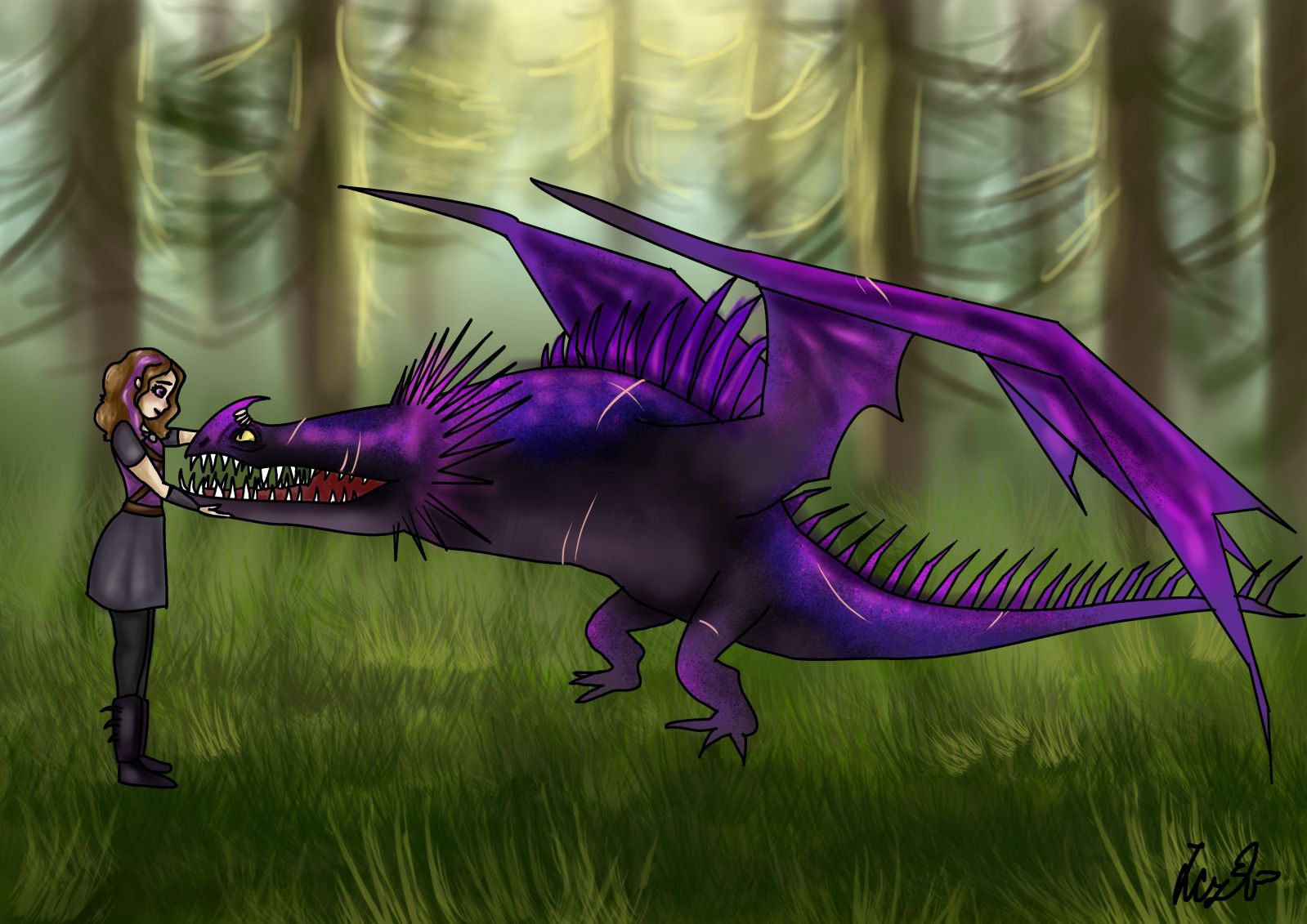 A wonderful art piece of Raineir's HTTYD 3 look by the great snow-wish. Thanks for the art!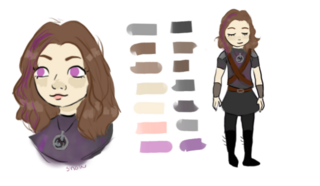 Here's Raineir again by the amazing Zikta:)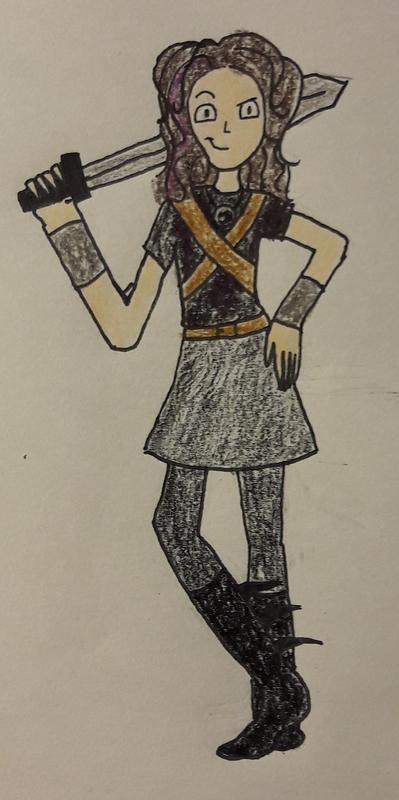 This Skrill also drawn by the amazing Zikta
Another lovely Flash drawing by Zikta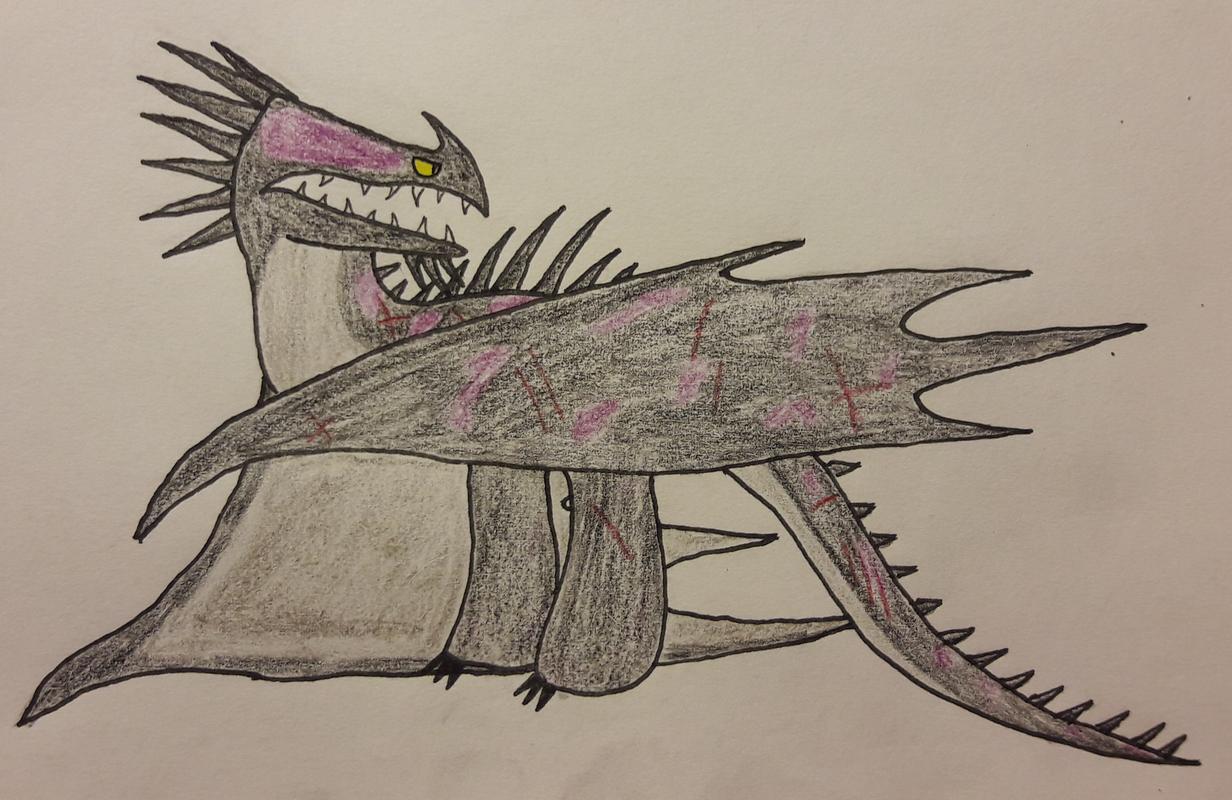 Flash again, also by Zikta:)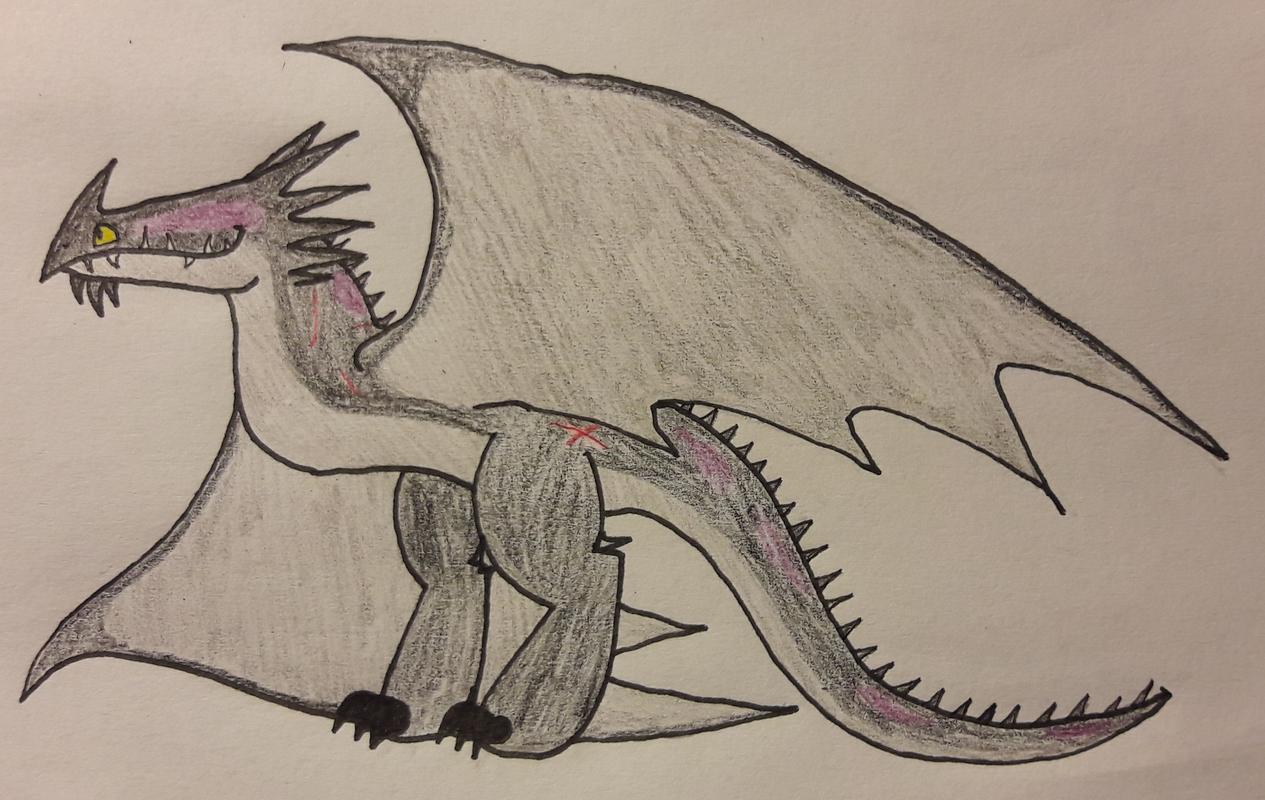 This is also Flash by the awesome Wixyigzy
Here's another beautiful artwork of Flash by the amazing dogloven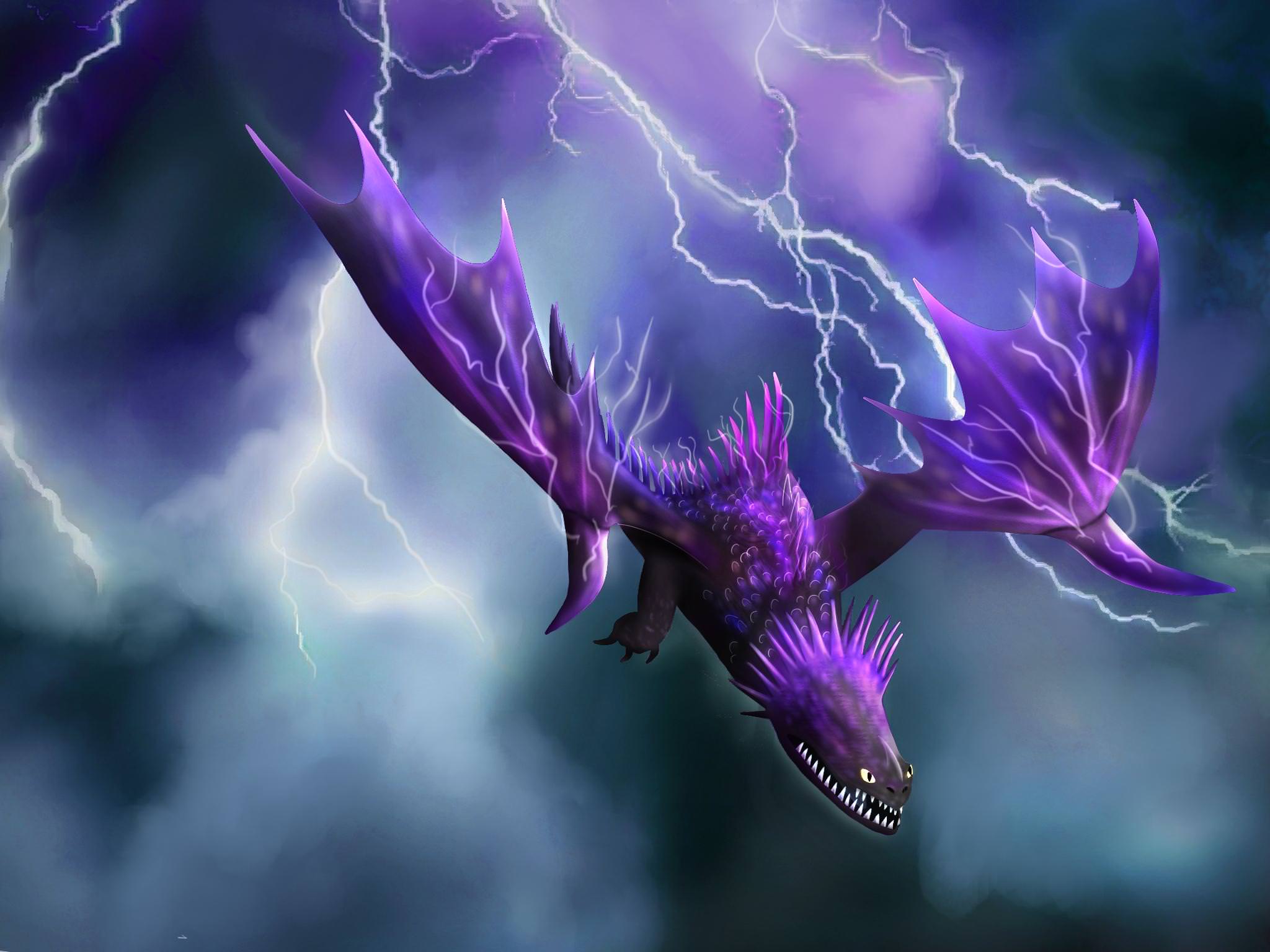 Here's another epic art of Flash by the great RoaringOrigins!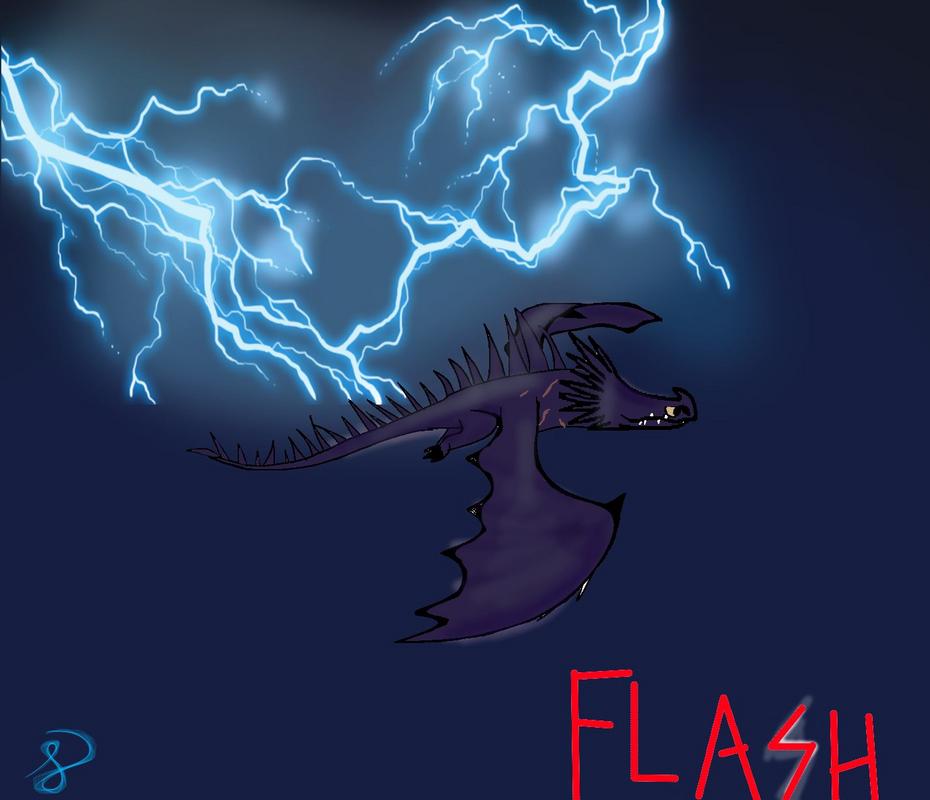 Another lovely art of Flash by the great sunsetlighthelovely :)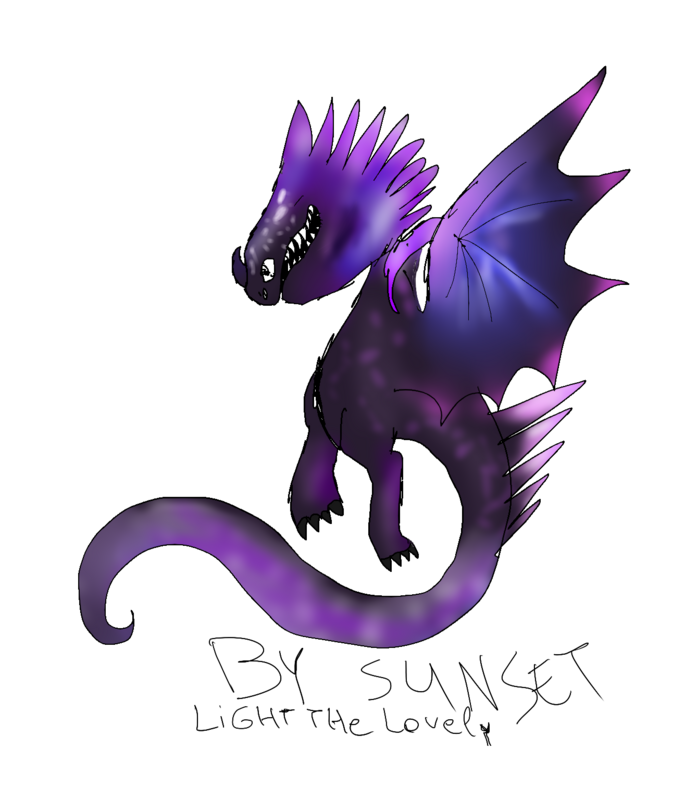 Also Flash (with a lovely head wreath!) by the great SilverNight:)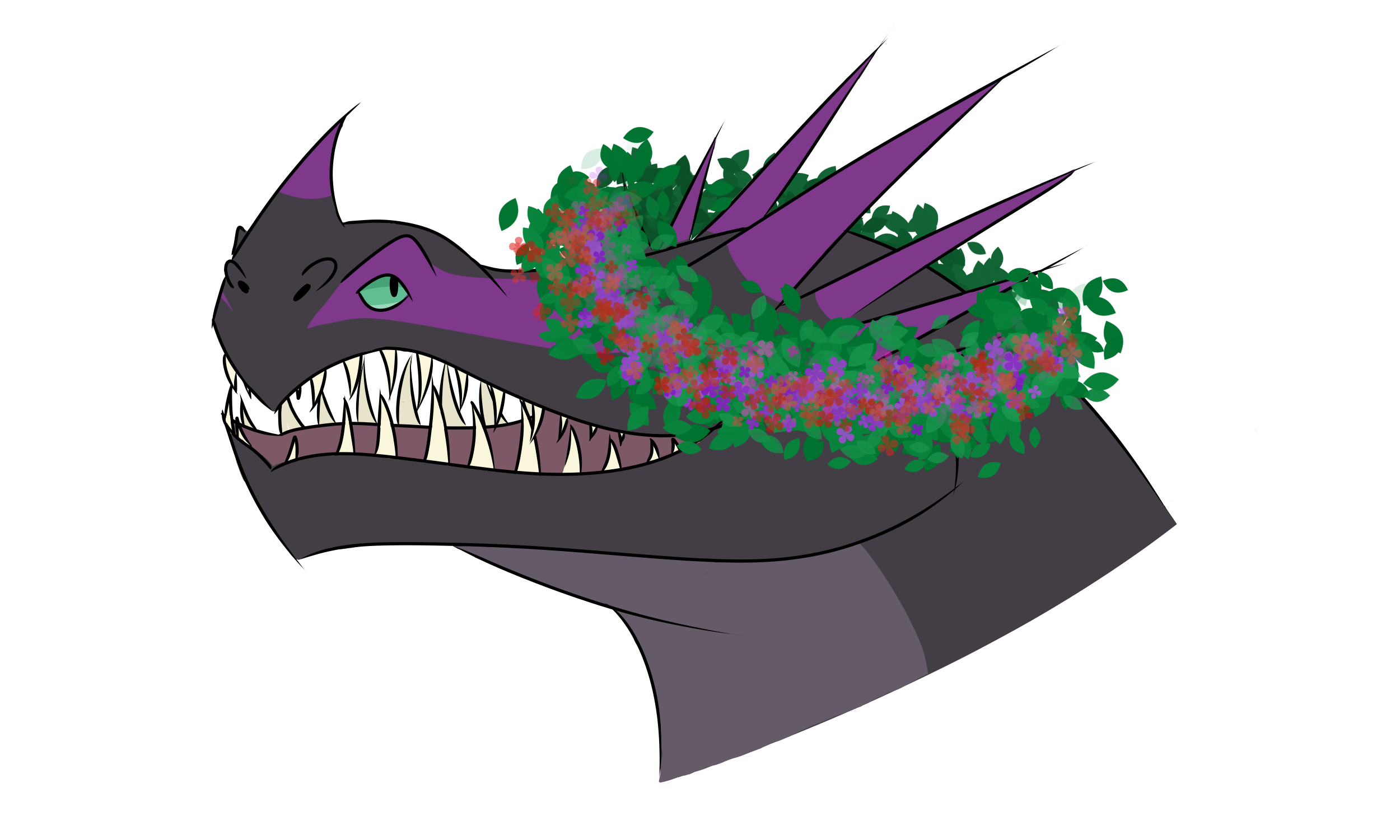 Here is a picture of Raineir and her Terrible Terror, Scout, drawn by the incredibly awesome Zikta:)
Here is a beautiful edit of Scout by the great Zeezur. Thank you! :)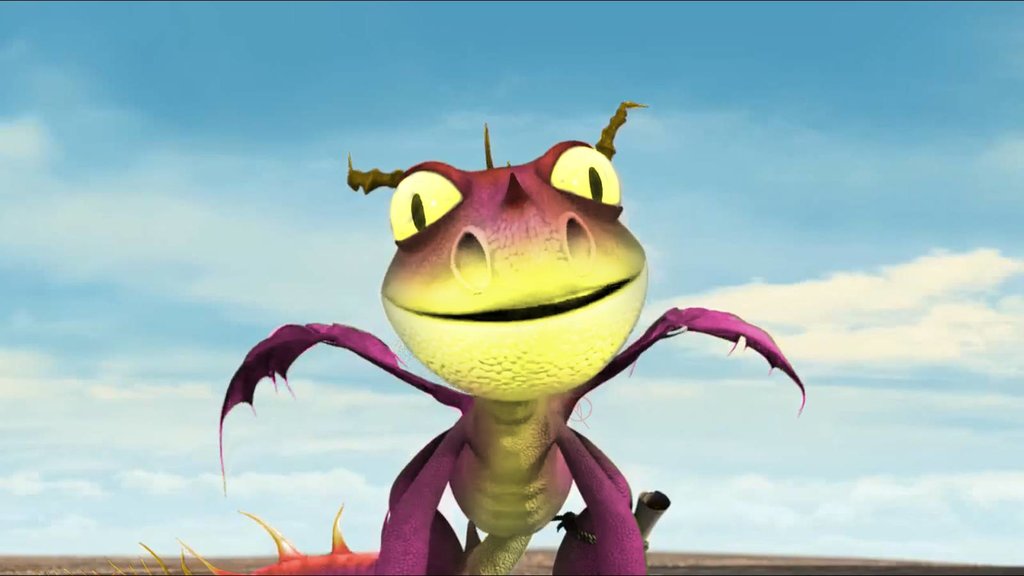 Here's Scout again by the great RedHoodJason!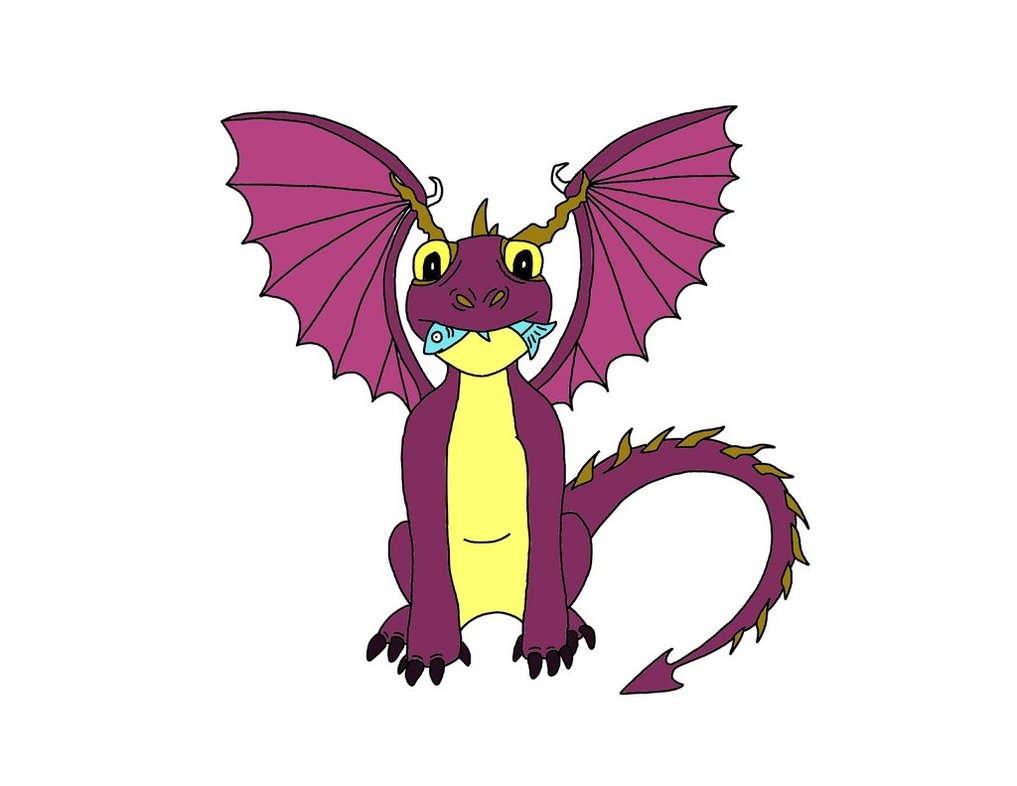 Here's Scout again by the great XxSilver.NightxX!:)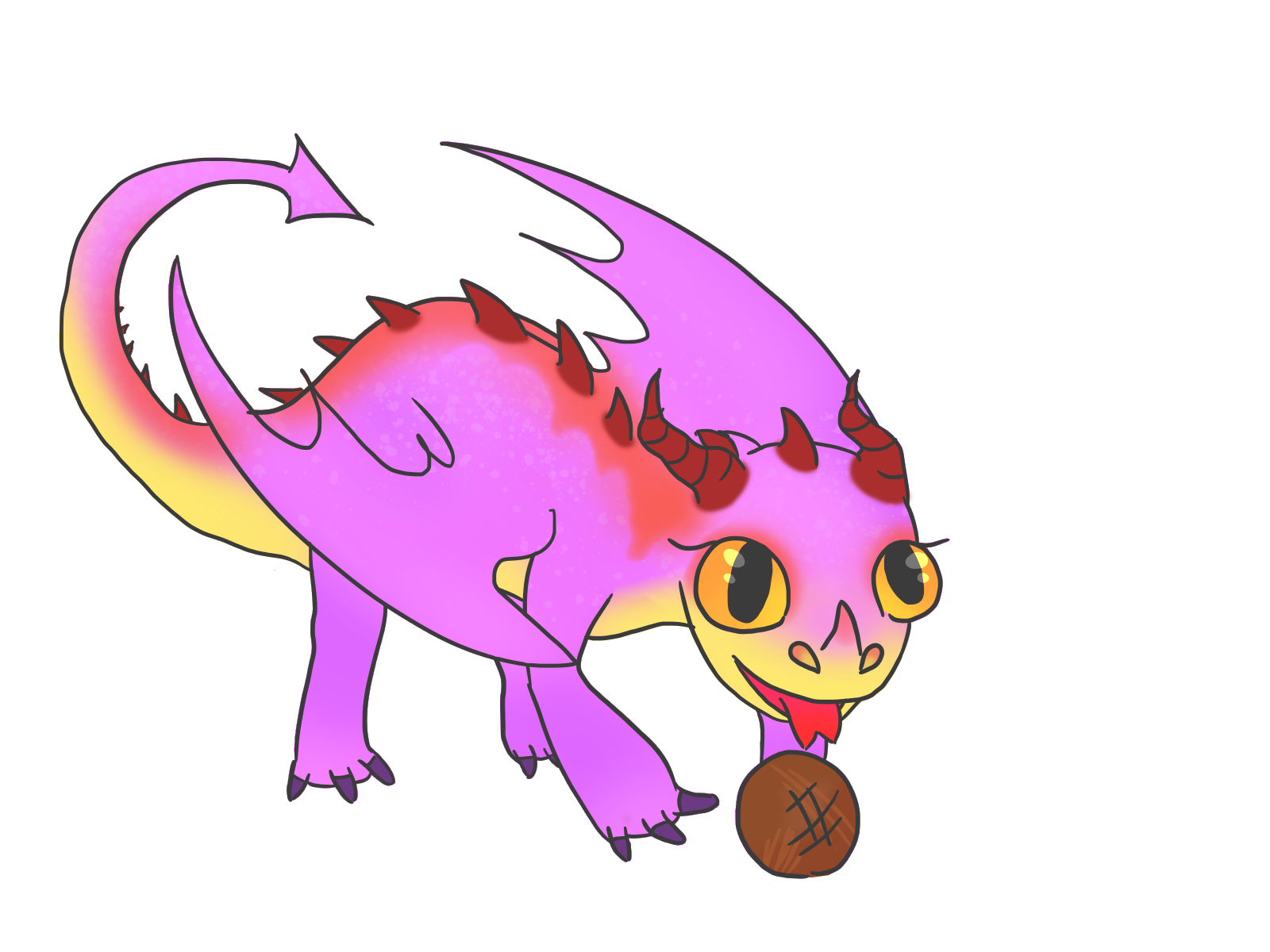 Here's Claw the Sand Wraith, another one of Raineir's dragons, as well as the third one she trained. This drawing generously done by the amazing Zikta:)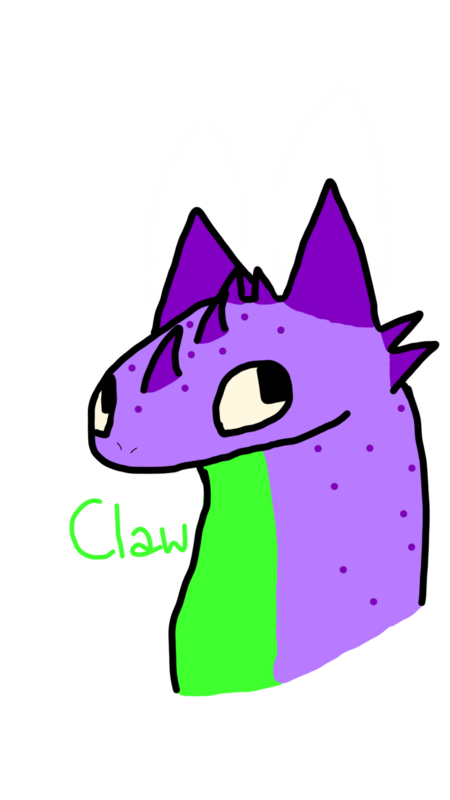 Here's Claw again, drawing very beautifully done by the great AndreaEaston!:)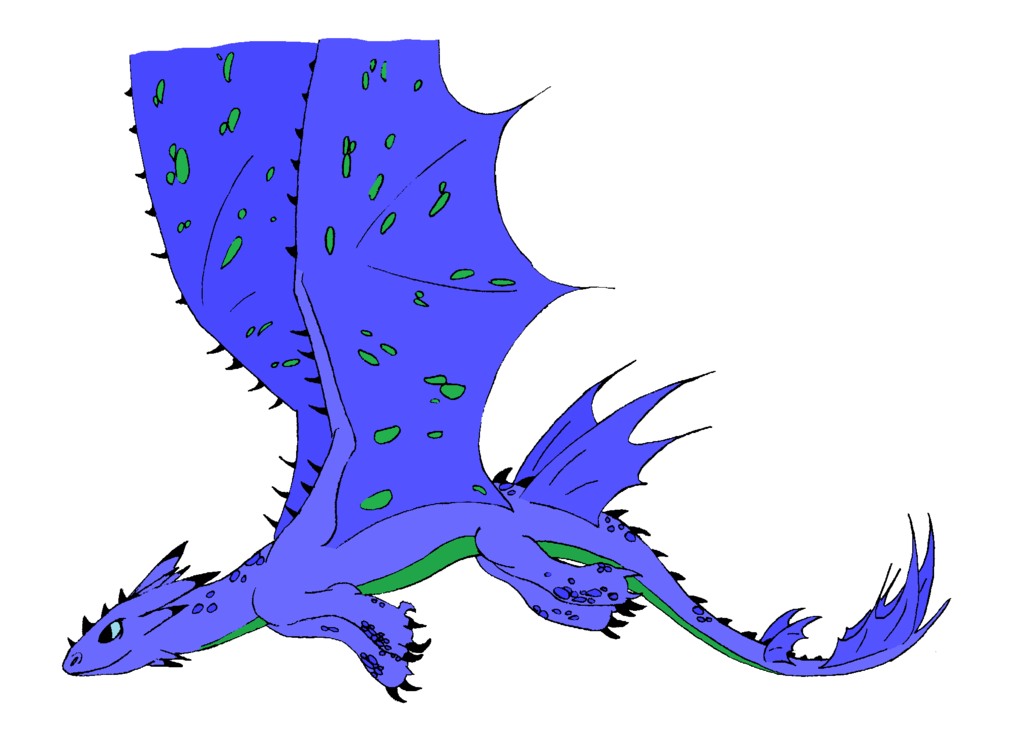 Another Claw art by the great RoaringOrigins!:)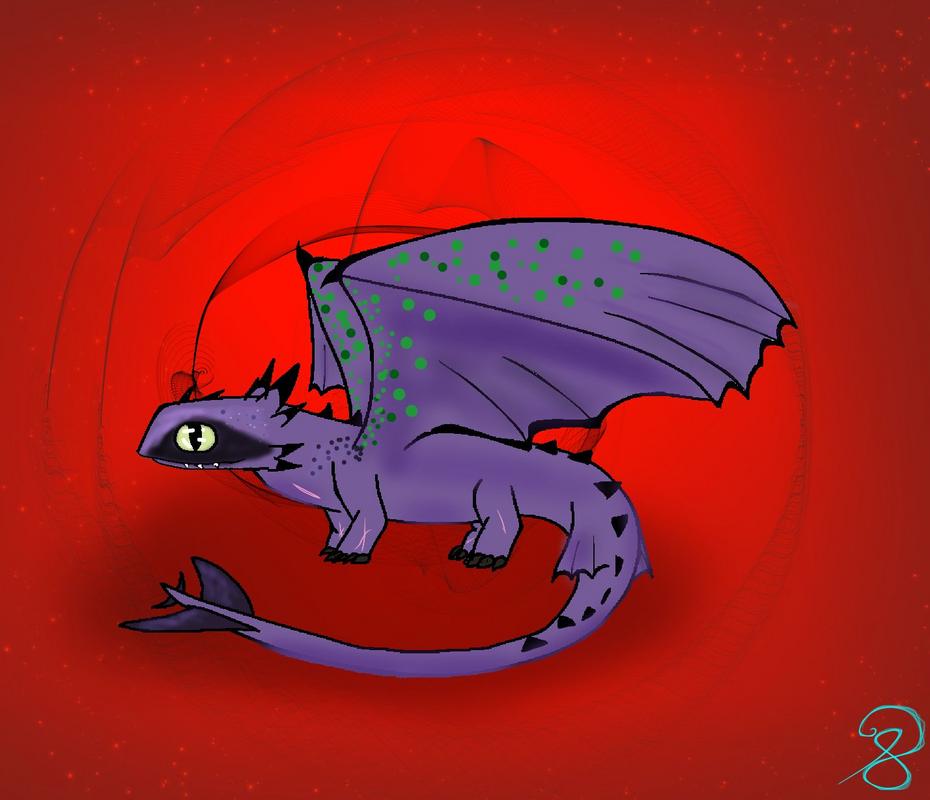 Here's a lovely holiday-themed art of Claw with Scout, in honor of Claw's first Snoggletog with humans and dragons who care about him. Done by the fabulous Zikta :)
Here's Earthgrinder in a lovely edit by the great AndreaEaston!:)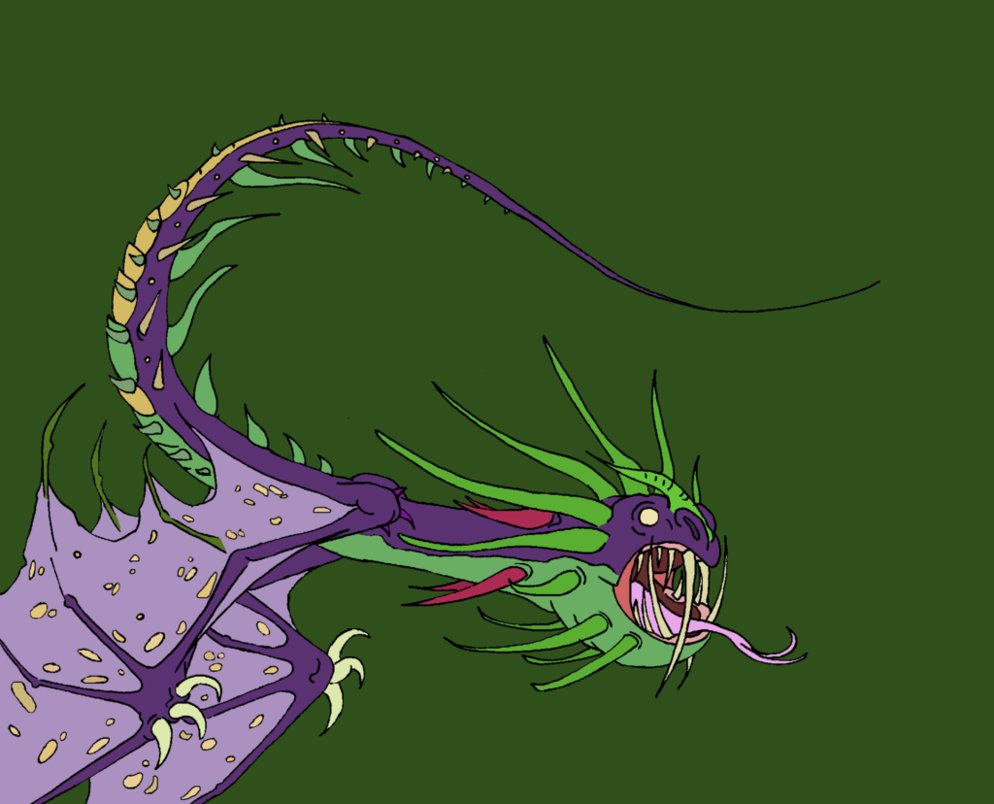 Thanks to the awesome and generous AntroTyree, who did this beautiful art, I also now have a lovely Night Fury, Lavender Honey!
Here is my other adopted dragon, a Light Fury I named Pearl, adopted from the great dragonrider34:) Pearl is calm and peaceful, a serene dragon, but also fierce and protective of her loved ones. Very playful, has a mischievious side.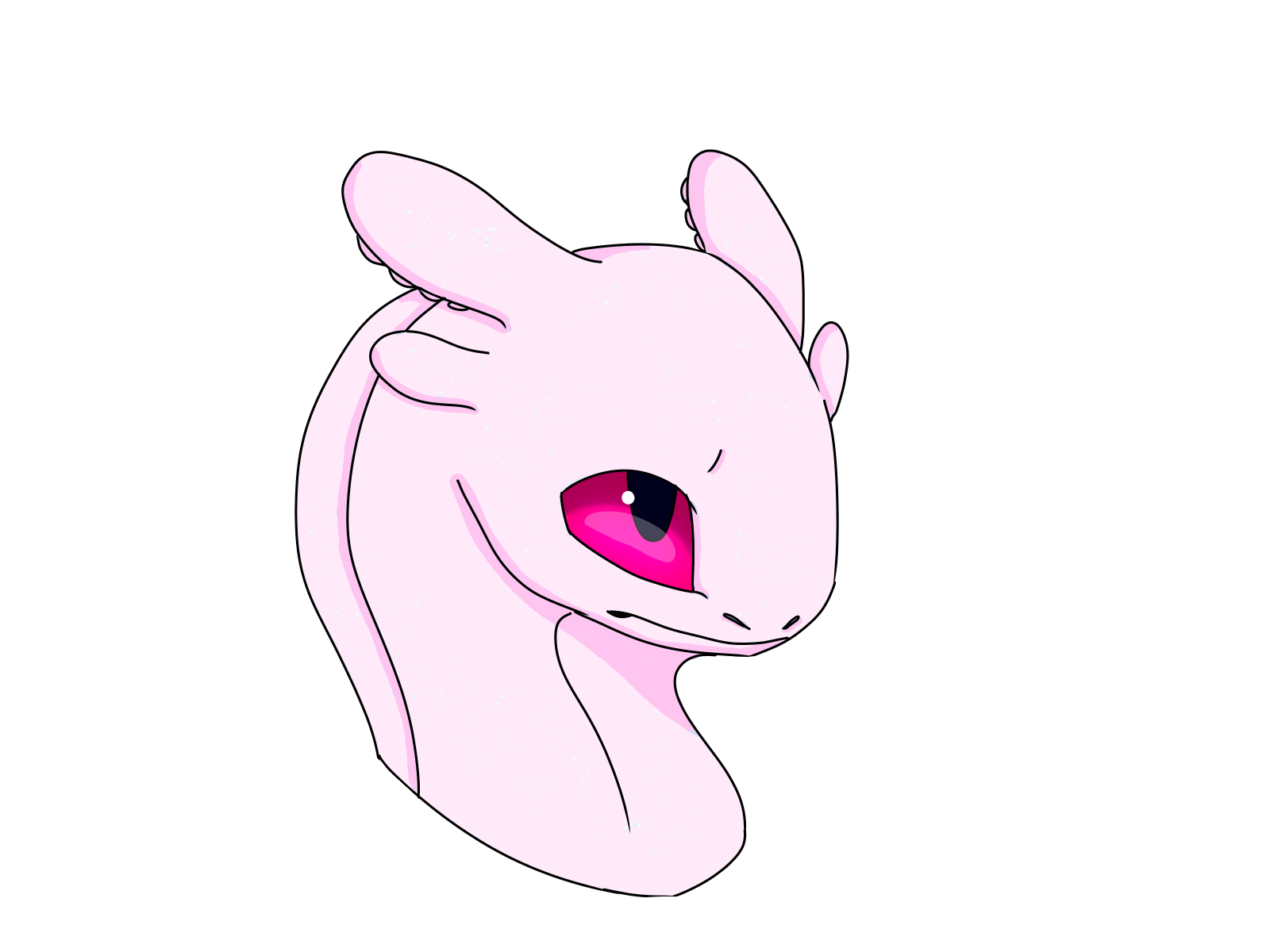 Here's Seabreeze, my adopted Spyrogia from ImDerpySheylaYT!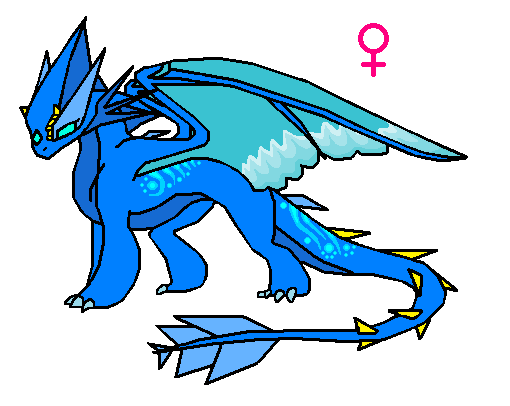 Meet Ivy Leaf, my Artillery Wyvern hatched from Wildvanity's egg incubator! Ivy Leaf is cunning while hunting, but very sweet around friends and family. She loves playing hide and seek.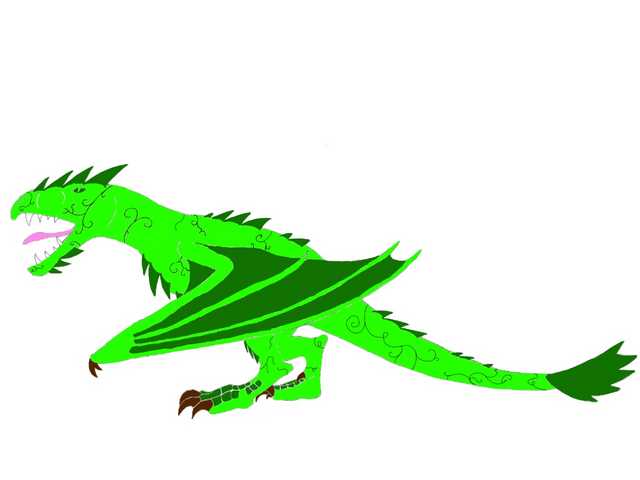 Here's Gemstone, my female titan Dreadful Growl, adopted from Wildvanity! Gemstone's wing was injured by another titan dragon :( But, I am taking care of her! :)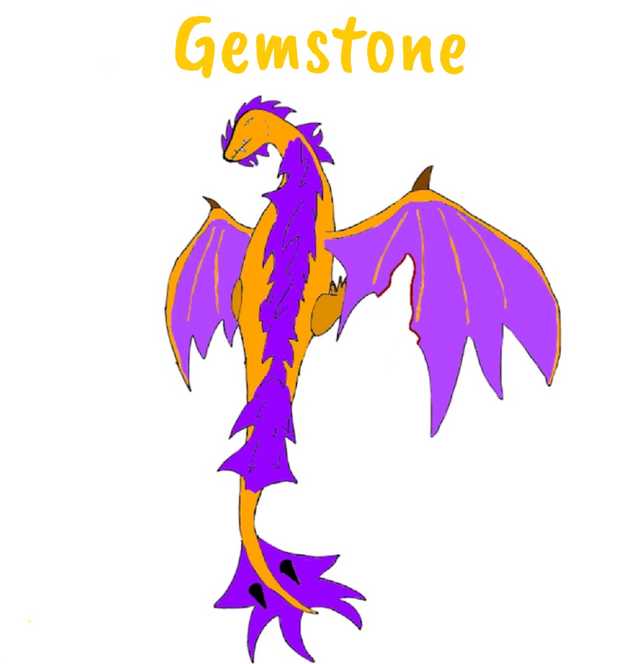 And let's not forget one of my dragons, Echo the Thunderdrum, drawn by the incredibly fabulous XxXPurpleHolkingXxX! Thank you!
Here's Swift, a Windwalker trained by Mysticbirdwings, one of my side SoD vikings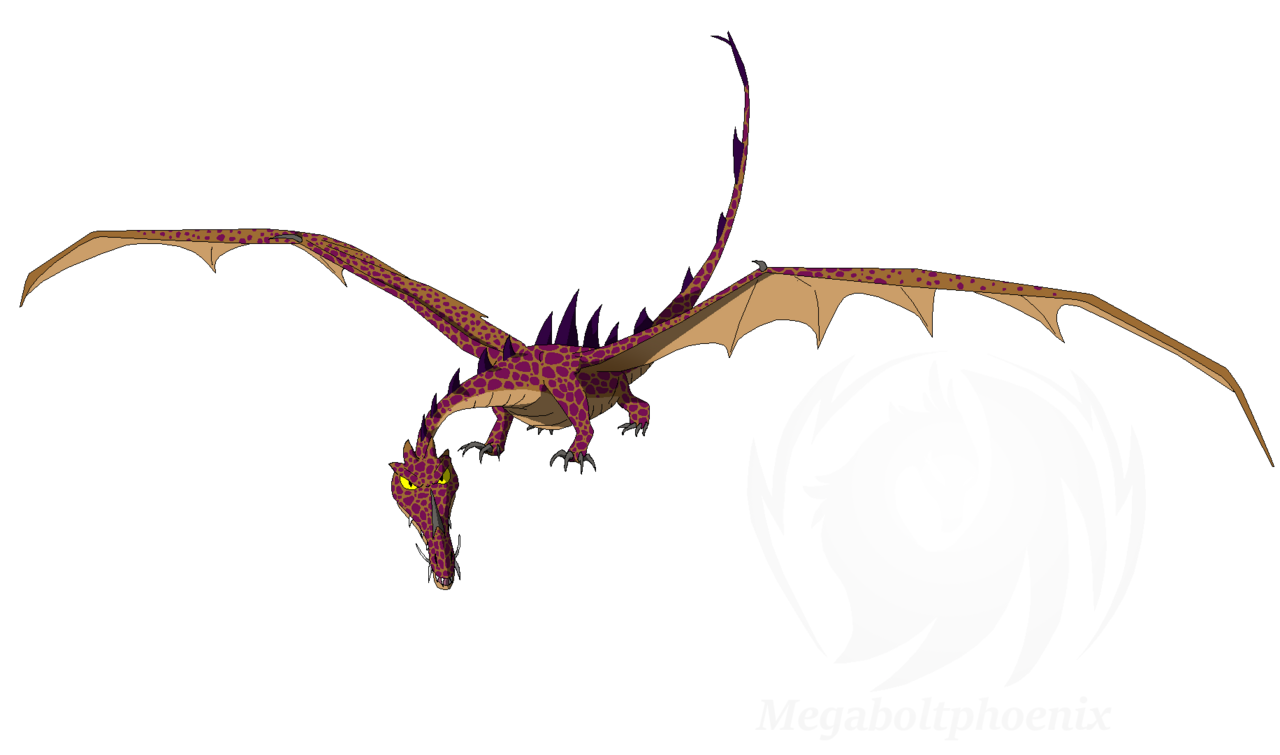 Here's Bluebird, another one of Raineir's dragons, done by the amazing Zikta! :)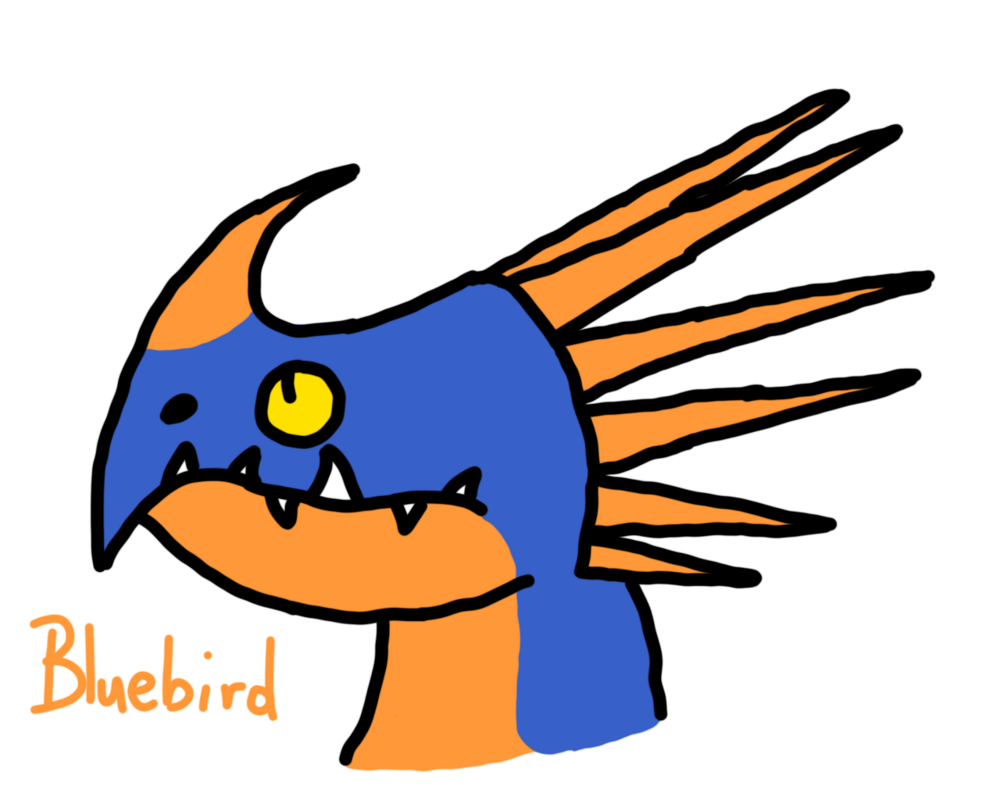 Another beautiful drawing of Bluebird, playing fetch (or wanting to) with a Christmas ornament, done by the fabulous Zikta! :)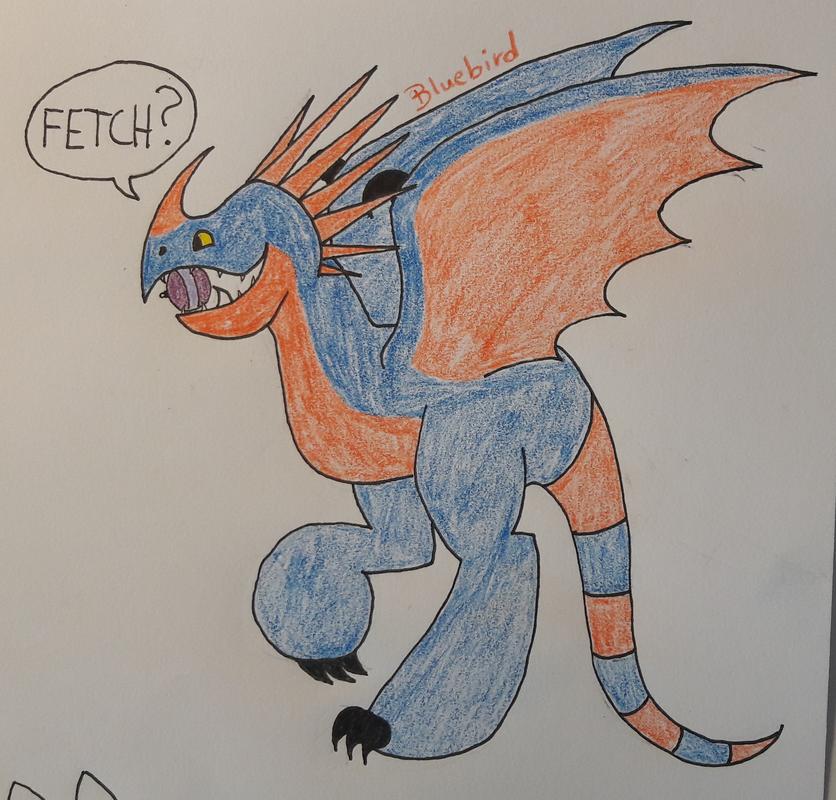 Here's Ravenfire the Blazing Firemaw, edited by LissaFish. Zikta came up with this unique dragon, she's the creator!:) Ravenfire is another one of Raineir's trained dragons.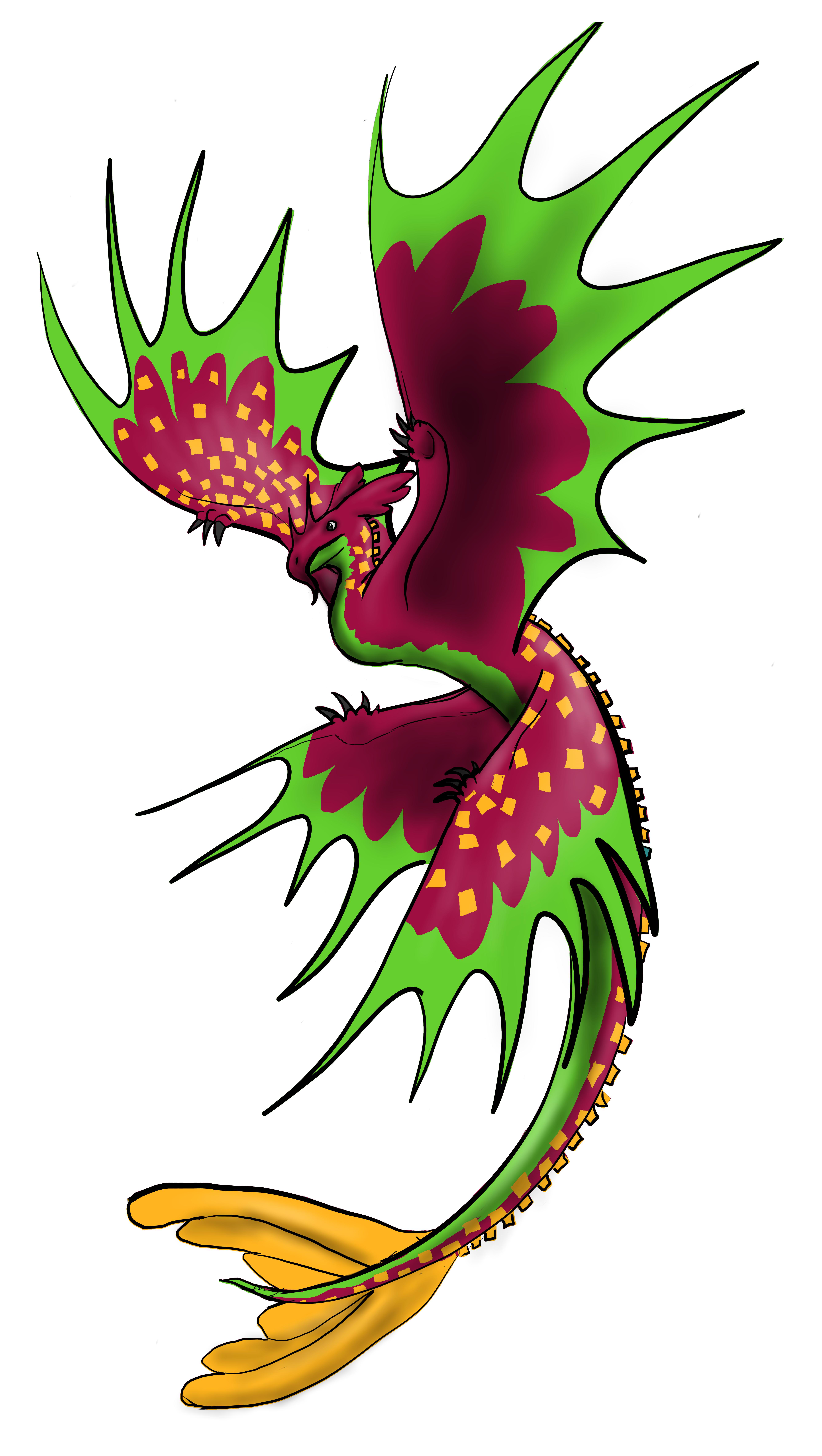 Meet Nightingale, my Catagon! The Catagon was created by the great AndreaEaston, who generously did this edit of Nightingale for me :)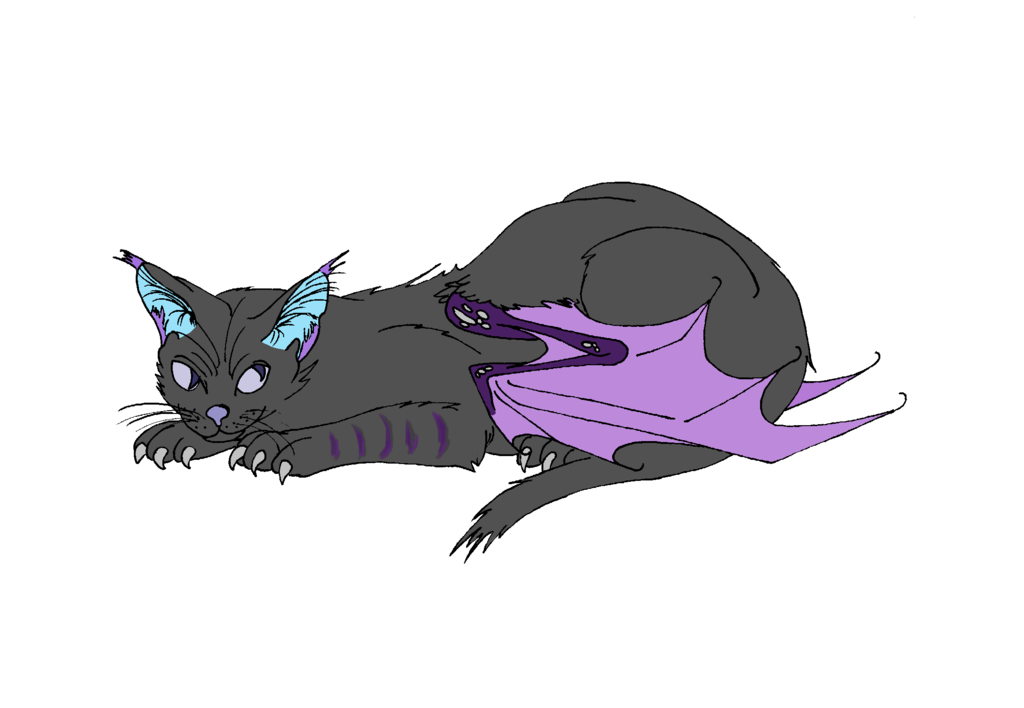 Another beautiful drawing by the fabulous XxXPurpleHolkingXxX:
Lightningwhip (Skrill x Razorwhip) by the great snowflake12298!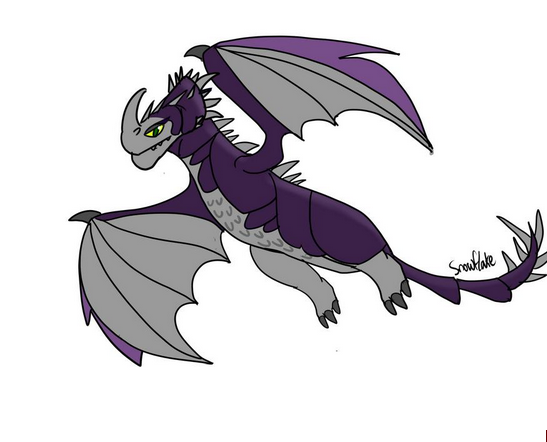 A while back, I created a new dragon: the Twilight Fury, which looks just like a Night Fury, but with a few differences, including a different call, which sounds like a Barred Owl. Here's a drawing generously done by the amazing Zikta. Thank you Zikta! :)
Here's another one by the great DragonOfGalaxy. Thank you! :)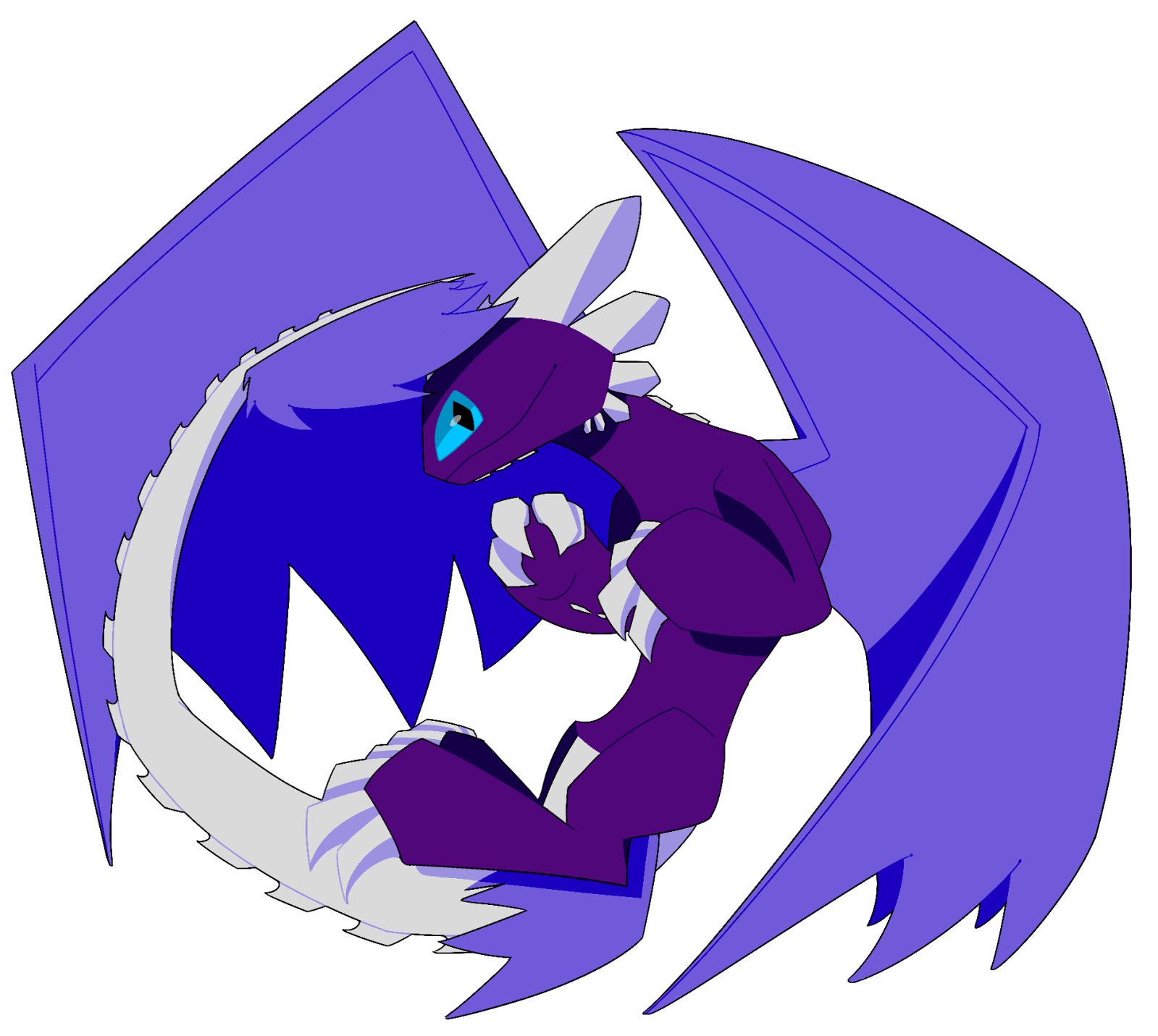 Another beautiful Twilight Fury by the great snowflake12298. Thank you! :)
Another lovely Twilight Fury generously drawn by the fabulous XxXPurpleHolkingXxX. Thank you! :)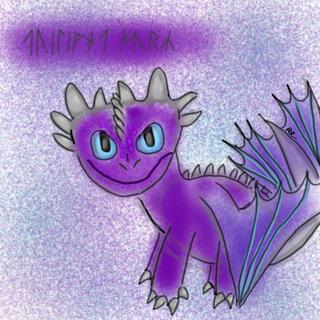 Quickflash the Twilight Fury also by the great Zikta! :)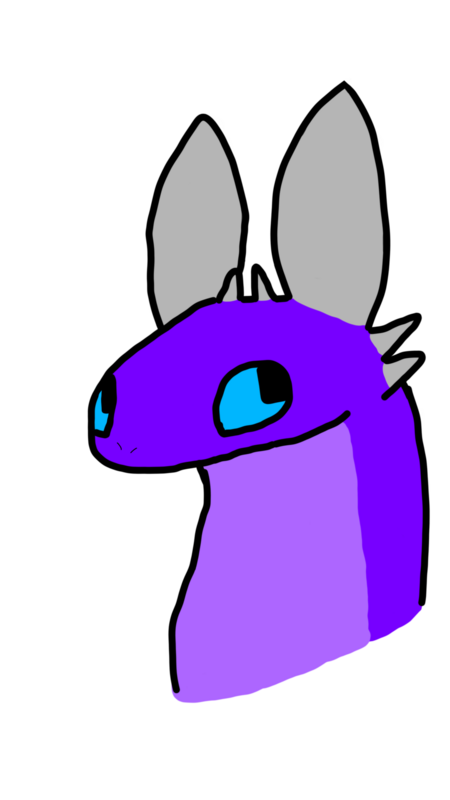 Also Quickflash by the great AndreaEaston! :)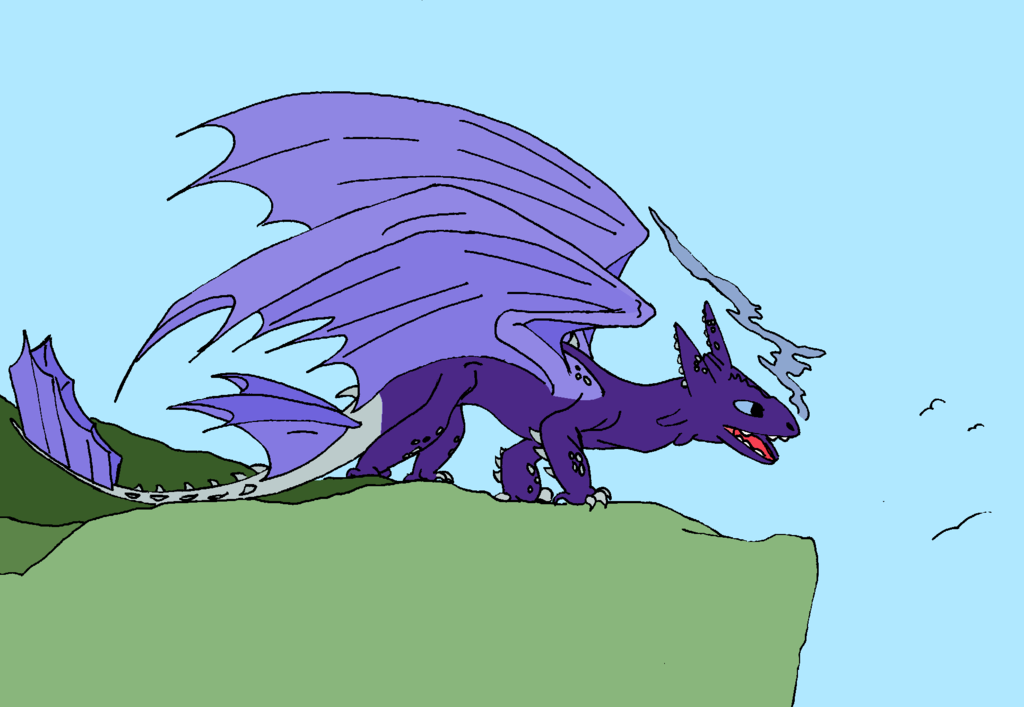 Along with SoD, I also like playing Neopets. My username is dragonmagic101. My two favorite Neopets are the:
Wocky
And the:
Pteri
My Top 6 Favorite Dragons (in no particular order):
Night Fury
Deadly Nadder
Gronckle
Skrill
Shockjaw
Sand Wraith
Tue, 06/05/2018 - 00:52
#4
Here ya go!
the ears look more white than silver/pale gray ish :/
hope you like it!
Mon, 06/04/2018 - 17:28
#6
Name of dragon: pink
Name of dragon: pink night
reference:
picture you want edited:
__________________
Welcome to my signature
(under construction but you could have a peek in my signature enjoy what's here so far)
Link to my dragon cave if anyone wants to help me hatch and grow my dragons (thanks to those who do):https://dragcave.net/user/Nightflowers
ground lover by goldenfury360
by lavaland244
by Astridtheroguerider
by LissaFish
green flare by DesertDragon22
snappy

diamond fury by skrillfan
serpant by dragonessgem

edit by scalefeatherz
by Katarile
claw by Defy
Spikes by MidnightMare
by arkeyla
by archery and dragons
by ScaleFeatherz
Made by ShiroKageFox
by Scoubidous
GIF edit by SilverNight
by Wixyigzy
by Heather Hofferson I
Picture edited by Rebell
by S-Ham
by lavaland244
by Goldenwolfmidna V
by piggyxl
Sketch of Pink Night made by infinity12356
by Skyleaf
by Astridtheroguerider
by MidnightMare
by arkeyla
Pink Night by NadderForever
Gender:female
Mate:Silver blue star
Children:none
Best friends:Triple stinger and Pink light
Pink night's personality:kind,loyal,protective,friendly,sometimes stubborn
Pink night's backstory:
I was exploring berserker island and that's when i saw a cave on the cliff. I went closer to the cave and saw a pink night fury trapped in a net and she was upset. I went closer to her and she sensed me and growled as i got closer to her. I told her"im not gonna hurt you, im just trying to help you." and she understood and calmed down. I grabed my sword and cut the net off. The pink fury looked at me like she wanted something and i asked "do you wanna come with me but if you do im gonna warn you to be careful of my sisters, they are kind of crazy and out of control." The pink night fury nodded her head as a yes and i said "ok, i think i will name you pink night!" pink night liked her name and i climbed on her back and flew off with her on a secret island where all my dragon friends will be.
made by dragonrider34
Name:Pink light
Gender:female
Mate:none
Children:none
Best friends:Pink Night and Triple stinger
Personality:friendly and loyal, over protective over me and Pink Night
Backstory:Pink Night and me were exploring the islands around our's and other dragon friends, when all of a sudden we saw island more farther then all the islands were so we decided to explore it. Pink night and me decided to split up, i went to far side of the island and i saw a dragon that looked similar to a night fury but her color's were almost like pink night's but lighter but i noticed another difference in her eyes they were blue, i knew pink night's were white and i noticed she was being chased by a bunch of hungry screaming deaths. My heart was beating faster then normal but then I decided to do the right thing. I jumped in between the hungry screaming deaths and the other dragon and i said to them "you leave her alone or else!" the screaming deaths didn't listen so i took out my gronkle iron sword. Two of the hungry screaming deaths flew away but one remained, it flew fast toward me, i thought i was going to be eaten but before i knew it Pink Night came to my rescue and i said "thanks girl you saved me." i looked at the pink dragon and i said "hmmm, she looks like a night fury but more brighter, i will call this breed a light fury!" the light fury looked at me and came closer, i knew what she wanted "you can with me but be careful for scream and deathbringer they can be such a grump on their bad days" the light fury nodded, "i will name you pink light because you look almost like my night fury here pink night" pink night happily growled with pink light and with that we flew back to my and my dragon's secret island.
night changer (changefury) by cloudboy
ice fury (bewilderFury) by Spottedbreeze
night gazer by AniuRavenwolf
beauty by Ellie
by chocolate24
by chocolat24
dream by kyore
speedy by Leah091
patterns by Leah091
picture edited by Zikta
by infinity12356
scream by MidnightMare
by chocolate24
i am a...
(made by SilverNight)
(made by SilverNight)
(made by SilverNight)
(made by SilverNight)
(made by SilverNight)
(made by SilverNight)
(made by SilverNight)
(made by SilverNight)
(made by SilverNight)
(made by SilverNight)
(made by SilverNight)
(made by SilverNight)
(made by SilverNight)
(made by SilverNight)
(made by SilverNight)
(made by SilverNight)
(made by SilverNight)
(made by SilverNight)
(made by SilverNight)
(made by SilverNight)
(made by SilverNight)
(made by SilverNight)
(made by SilverNight)
(made by SilverNight)
(made by SilverNight)

(made by SilverNight)
(made by SilverNight)
(made by SilverNight)
(made by SilverNight)
Viking profiles:
Viking Name: Night Flowers
Age:17 (not my real age it's an role playing age)
Personality:brave, strong, smart and sometimes afriad
Clan: Leader of the dark lightning wolfs
Viking Level: 35
Fishing Level:17
Farming Level:22
Dragon Count:102 Dragons
UDT Stars:2 And A Half Gold Stars
UDT Points:194571 UDT Points
Friend Code: pm me
Main Dragons: Tripe Stinger (triple stryke) Toothless (alpha night fury)
Tiny (titan terrible terrior) Lightning (titan skrill) Stone Gaurdian (elder sentinal) Stone Gaurd (sentinal)
Favorite Class: strike class
Home Land:Berserker Island
Siblings:Delphox Alpha (twin sister), Nightmousie (younger sister)
Appearence:
DON'T USE AS MUCH
Viking name: Delphox Alpha
age:17(not my real age it's an role playing age)
Personality: not very smart, confident in self, stubborn and weak
Clan: Leader of winter fire dragons
Viking Level:35
Fishing Level:6
Farming Level:9
Dragon Count:19 Dragons
UDT Stars: 1 And A Half Silver Stars
UDT Points:52888 UDT Points
Friend Code: pm me
Main Dragon: Toothless (alpha night fury) Wise Stone Protecter (elder sentinal) Triple Tail (triple stryke) Mossy Stone (sentinal), Stormy (skrill)
Favorite Class:boulder class
Home Land:Berserker Island
Siblings:Night Flowers (twin sister), Nightmousie (younger sister),
about Night Flowers and Delphox Alpha and Night Flower's and Delphox alpha's dragons:
Night Flowers and Delphox Alpha are both twin sister with different personalities and likes with dislikes and they have dragons that look alike(sometimes), look the same (most of the time) and have the same color but in different places(rarely) and sometimes their dragons have the same personalities or different personalities.
Delphox Alpha's backstory:
There is one thing Delphox Alpha doesn't have and that's her own night fury, that has a strong bond with her. Sometimes Delphox wishes she could be like her twin because of her strong bond with Pink Night but she has a strong bond with Wise Stone Protecter, her elder sentinel and she also wishes to be brave, strong and smart like her twin one day. She started training dragon at the age of 14 when she found strormy with an arrow that the dragon hunters shooted at her tail and she is worried Night Flowers may have gotten hurt when Night trained Pink Night.
Night Flowers's backstory:
Night Flowers is aways afriad that her twin may get hurt because she is always reckless and confident that she may get hurt one day. Night Flowers knows that Delphox Alpha wants her own night fury but she keeps thinking she may try to get one for Delphox but then she thought that maybe the hunters will hurt her twin so she better not get her one. Night Flowers started dragon training at the age of 10 when she found pink night, her best friend and partner.
Night Flowers's dragons:
stone gaurdian
Flame
Fire
triple stinger
stinger
tiny
Shine
Scary
Lightning
stormy
Ocean
Thunder
Toothless
Toothless(glitched)
Pretty
Earth
Sea
seawing
whisper
Undergrouns
holes
ground
Deathbringer
songkiller
Sirens
Night hidder
Spikes
Sharp
Aurora
Rainbow
speedy power
Stinger power
speeder
Scream
Screamer
loud
Razer
Sharp Razer
Knight
Melody and Music
sparky and gassy
snowy
Rock
Rocky
Eel
Sand
Sandy
Tree Sand
Sand Digger
claw
Bones
bony
fur
wild poisen
Dino
Dinosaur
stone guard
Snappy
long
spiny
Foggy
smokey
Glower
Princess
eel eater
swimmer
splasher
Earthquake

Tree hugger
frost
frosty cold
Tue, 06/05/2018 - 01:14
#7
Mon, 06/04/2018 - 20:05
#9
Tracking
Don't think I'll request because you stated you did it because of the many pics you've requested and since I've never done anything for you I'll and there are limited spots I'll just leave the spots for more diligent people.
__________________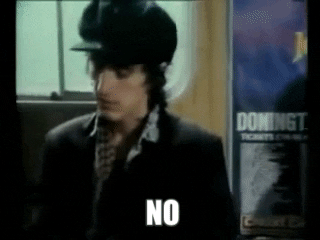 that's what you need to no
Things you don't need to know about me and my dragons to stay alive: My viking's name is nightrainOfSummer. She's not really a character, rather a version of myself. I do have a story but it changes a lot so I don't write it here. One of my dragons is Sandstorm, a sand colored Sand Wraith with dark green spots on his body and yellow spots on his wings. He loves flying high above the clouds and feel the freedom and the wind beneath his wings. Then there is DeadWrong, a dark blue Deadly Nadder, named after a song by Adler. He's a bit of a rebel, likes to do things on his own and we had quite a lot disagreements in the past, but I strongly believe I can trust him. His best friend is Sandstorm, he's known him since he has hatched. icyRoad is my white Groncicle with a light blue pattern and a dark purple belly. He was eager to prove himself to the other dragons at the beginning, especially to DeadWrong since they are about the same age. His relationship to Sandstorm is like a good father-son relationship. I have two Whispering Deaths, Megaphone and Whisper in the Dark, Megaphone being slightly older than her brother. They're both black, Megaphone, named after the lyrics of Nothing As It Seems by Pearl Jam, with a pink and WhisperInTheDark, named after a song by Skillet, with a white pattern. They hang out with each other most of the time. Megaphone is the louder one, she's very talkative, while Whisper in the Dark is calmer and only talks when he believes it's important or when he's asked. dormantVolcano is my brown and red Gronckle. She's peaceful and easy to impress and loves playing games with other dragons, especially with baby dragons. She's a really good story teller. Then there's lightMyFire. This orange Monstrous Nightmare hatched on the day the roll-on containers next to my house caught fire (still don't know why), that inspired me to name him after this song by the Doors. He's pretty confident and likes to talk bad things about others, but only the ones he really likes. He's also protective and funny. RiverAndConcrete, my grey Hideous Zippleback with blue pattern, named after two of Izzy Stradlin's albums, is a bit older than lightMyFire. She's like his little sister and they love to tease each other and tell each other how much better they are, but they're also the ones they can go to when they're sad. Like Sandstorm, RiverAndConcrete loves exploring, only that RiverAndConcrete prefers to do it with others. Since Sandstorm isn't too happy about company when doing that, RiverAndConcrete is constantly begging the other dragons to come with her. The ones that usually join her are icyRoad, Megaphone or deadHorse, my black and white Deadly Nadder, named after a song by Guns N' Roses. She's getting on with the others pretty well, but the older dragons (except for dormantVolcano, lightMyFire and RiverAndConcrete) still see her as the "younger Nadder" which bothers her a lot, even though she loves to learn about her abilities from DeadWrong, so she wants to show the others that she's a different dragon than just a younger version of DeadWrong. Then there's Asura, a white-greyish Armorwing with red and black stripes. He's more of a loner, doesn't hang out with others that often, but if he's needed, you can always count on him. The dragons he's getting along with the best are Sandstorm and dormantVolcano. I also have a yellow Mudraker, his name is Mudhoney, like the band Mudhoney. He's a rather quiet dragon, but sometimes you can catch him playing around at the beach. If you do so, make sure to join his game, he's always happy to have more players, it doesn't matter if they're dragons, humans or other animals. He's open and friendly to everyone who wants to be his friend. His best friend at the moment is liveWire, a green Flame Whipper with a dark red pattern who was named after a song by Mötley Crüe. She's playful, a bit cheeky and she loves playing tricks on others, but sometimes she's going through dark times, however, those times have decreased in number and time. She still hasn't showed me why, but she promised to do it when she's ready for it. Then there is TBone, a purple Boneknapper with blue ends of the wings. The bones are white, of course. He's a curious and secretive dragon. His best friend is DehydratedCoyote, a light brown Shivertooth with even lighter stripes, named after two songs by Izzy Stradlin (Dehydrated and Milo). He's down-to-earth, calm, a bit secretive and open to everyone who is open to him. Sweetchbladeknives, an orange Razorwhip whom I initially wanted to call Sweet Switchblade Knife after the lyrics of Rocket Queen by Guns N' Roses, hatched three days after DehydratedCoyote. She doesn't have high demands to be happy, is more comfortable on the ground than in the air and is easy to get along with. KillerOnTheRoad, my blue, yellow and black Death Song, named after the lyrics of Rider on the Storm by the Doors, is a bit vain but also easy to get along with. When he isn't at the beach and looks at his reflection, he often plays with butterflies. My red Hotburple Dragon Cannonball, named after the song Human Cannonball by the Toadies, isn't only hyper for a Hotburple. He always wants something to do and gets bored easily. Unfortunately, my other dragons don't have the energy to always play with him, so he's often unhappy. We all try to keep him busy, but it's just not possible all the time. Hopefully, I'll get another energetic dragon soon to make him happy. What's more, his wings aren't as strong as they should be because he was sick when he hatched, so flying for a long time is hurtful for him. Papercut, a purple and green Razorwhip who was named after a song by Nirvana, is the ambitious and self-critical sister of Sweetchbladeknives. She is constantly working on her abilities and tries to achieve better results than her sister. One of my Triple Strykes, Emperor Scorpion, is copper with extremely light blue, almost white pattern and yellow belly. She's quite sarcastic and arrogant, but once she gets to know and like you, she can be really sweet and may do everything for you. Firework, my dark blue Singetail with red pattern and yellow belly is shy and loves playing on the beach with Mudhoney. He doesn't mind getting dirty. Emperor Scorpion's little brother, the blue and yelow Triple Stryke DemonStinger, is a bit more outgoing and sociable than his sister. Then there's Wildfire, a flirty, green and red Monstrous Nightmare. She loves flirting, of course, daydreaming and chilling with her friends. Her best friend is Quatsch und Tratsch, a blue and yellow Hideous Zippleback. He is, like the typical Zippleback, sneaky and curious and loves pranking others. He loves hanging out with her and other friends but also enjoys some alone time. I also have a green and yellow Threadtail called Threadfail (because of obvious reasons). She's adventurous at times but when she has finished adventuring she just wants to be a lazy dragon. She's always nice towards other dragons. Stardust, my pink Smothering Smokebreath is curious and playful, he often hangs out with Dragon Cannonball or Quatsch und Tratsch. I don't have a main dragon, but I choose one dragon to level up. It's Pluto at the moment.
Outside of game info: I love listening to music as you might already have noticed, I'm watching One Piece (I still have around 150 episodes to go) and what I like the best about HTTYD are the dragons. My favourite dragons are the Skrill, the Stormcutter, the Triple Stryke and the Moldruffle. I also play Rise of Berk and I read Warrior Cats (in German). My favourite movie is Into The Wild.
Screenshots of my dragons:


Sandstorm


DeadWrong

icyRoad


Megaphone


WhisperInTheDark


Mudhoney


dormantVolcano


RiverAndConcrete


lightMyFire


deadHorse


Asura


LiveWire


TBone


DehydratedCoyote


Sweetchbladeknives


KillerOnTheRoad


Dragon Cannonball


Papercut


Emperor Scorpion


Firework


Demon Stinger


Wildfire


Quatsch und Tratsch
others' pictures
Thanks for the amazing pictures!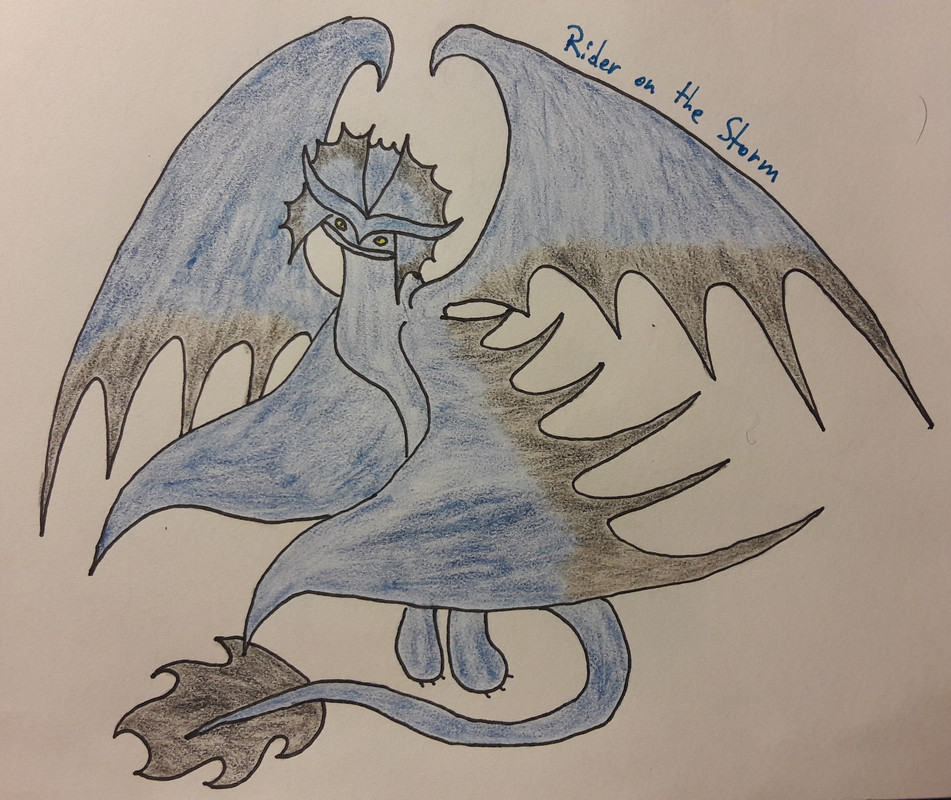 My imaginary Stormcutter by Zikta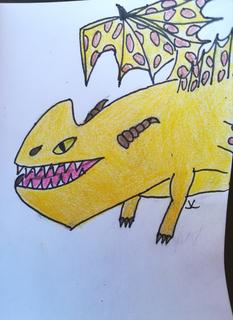 Mudhoney by XxXPurpleHolkingXxX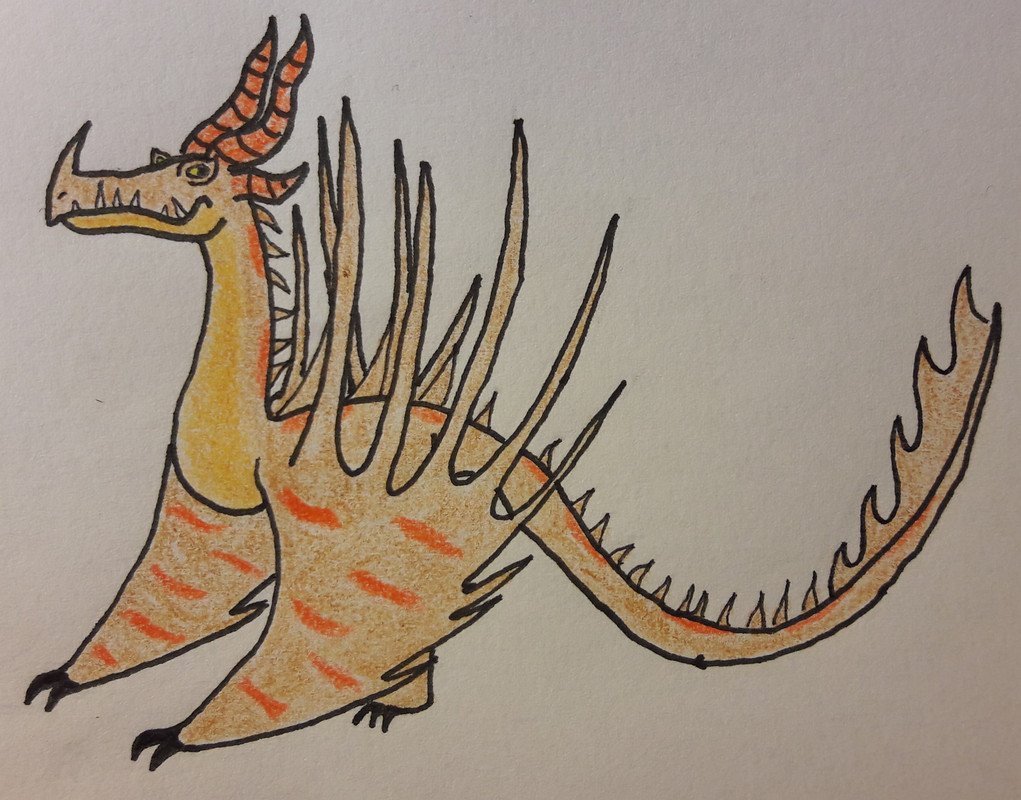 lightMyFire by Zikta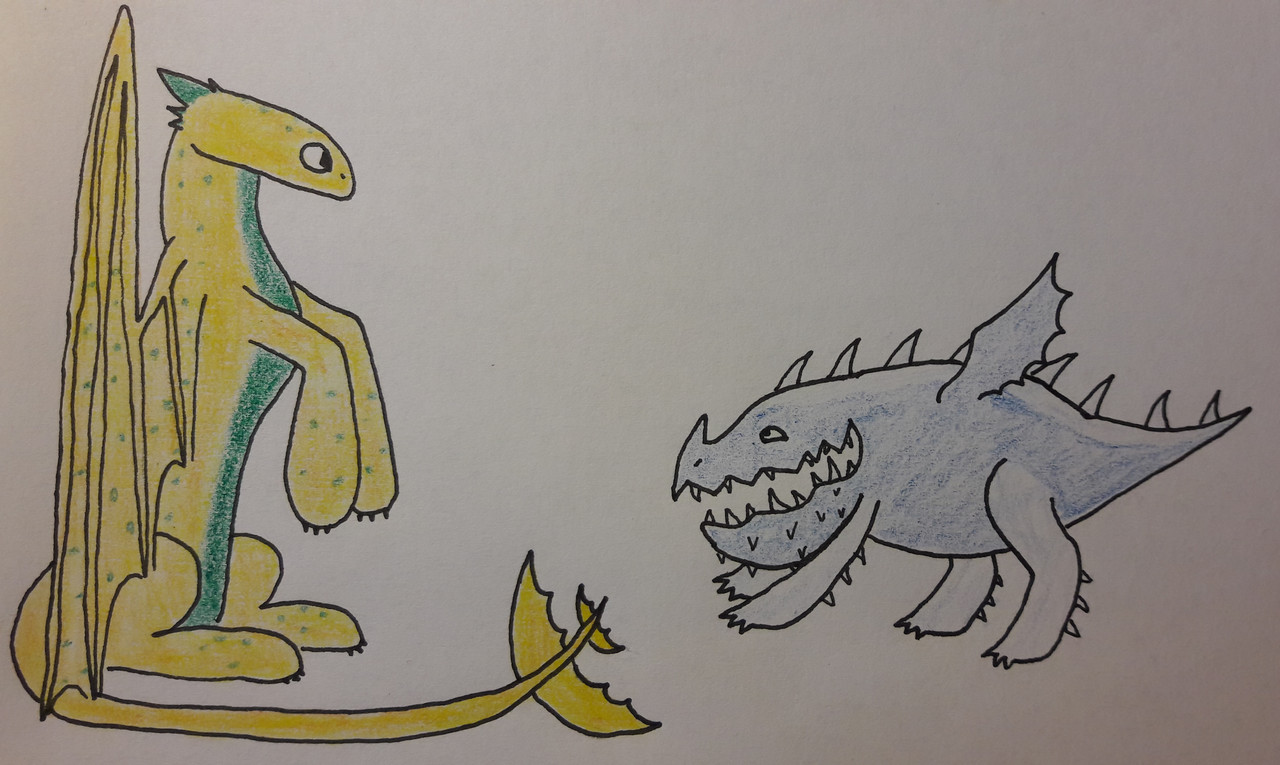 Sandstorm and icyRoad by Zikta


RiverAndConcrete by Wixyigzy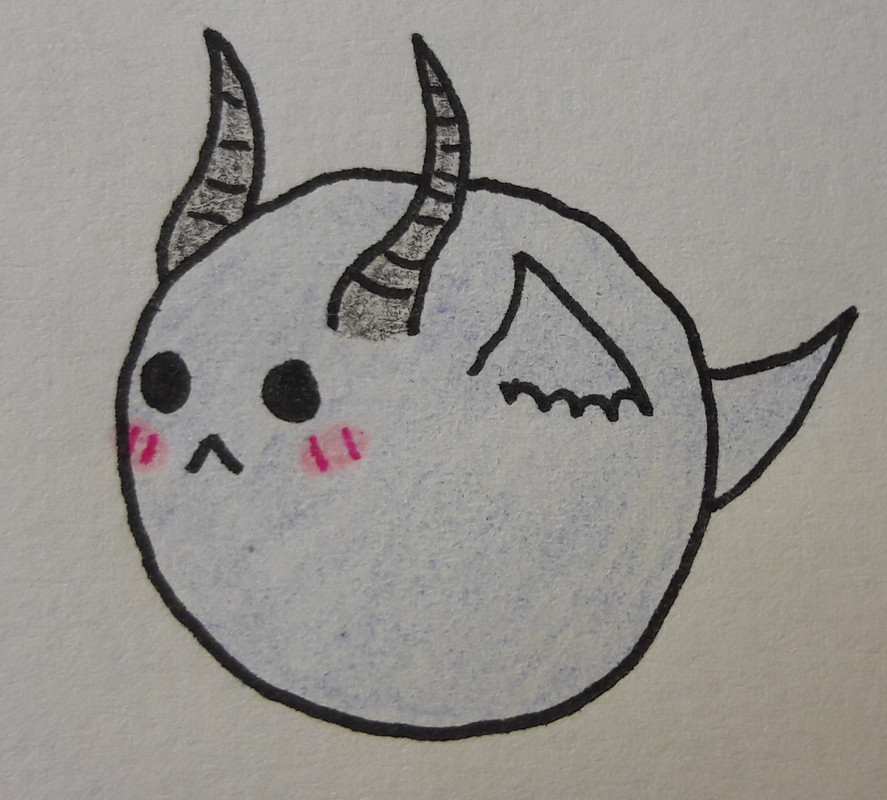 Asura by Zikta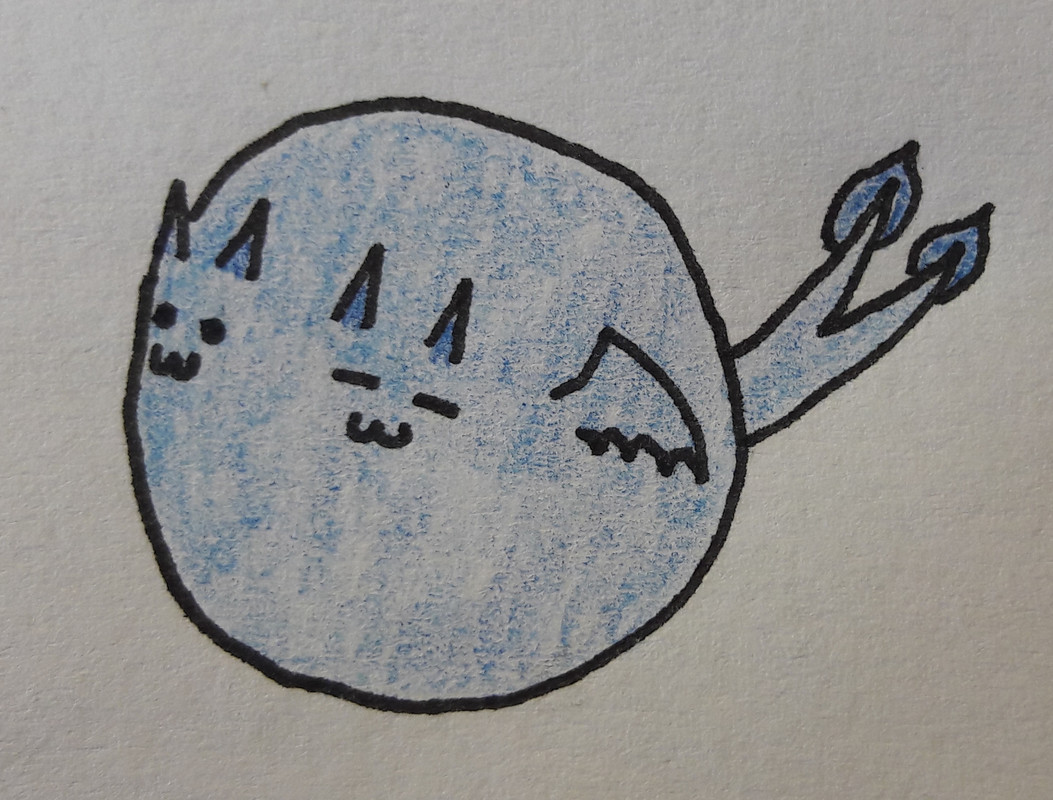 RiverAndConcrete by Zikta

Asura by AntroTyree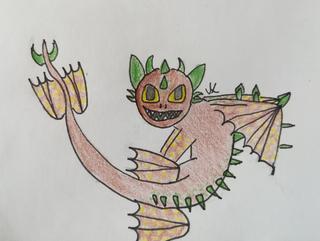 Sandstorm by XxXPurpleHolkingXxX


LiveWire by dogloven

LiveWire by AntroTyree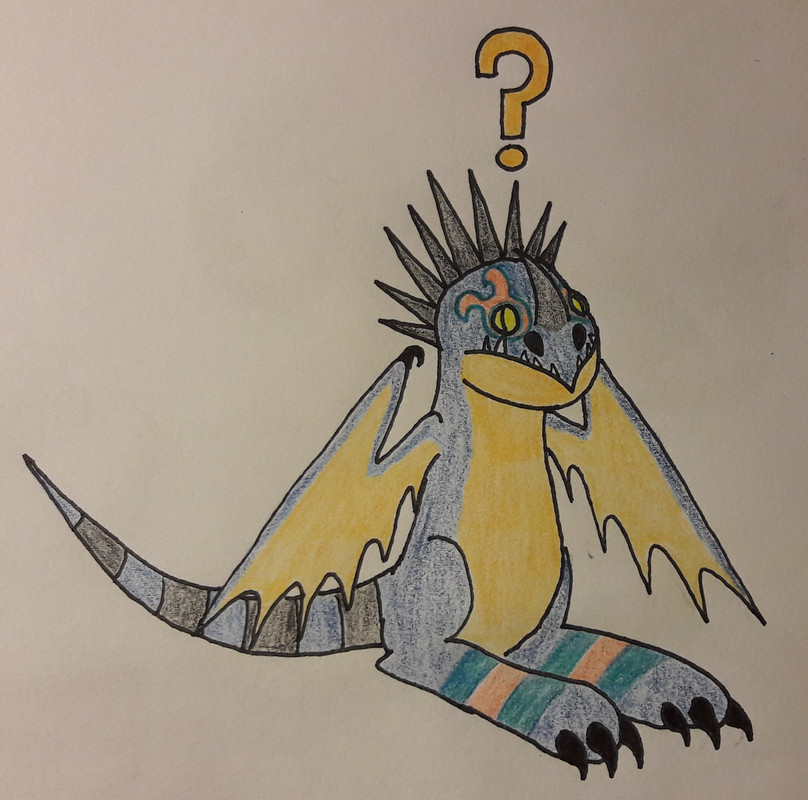 DeadWrong by Zikta



Sandstorm by Zikta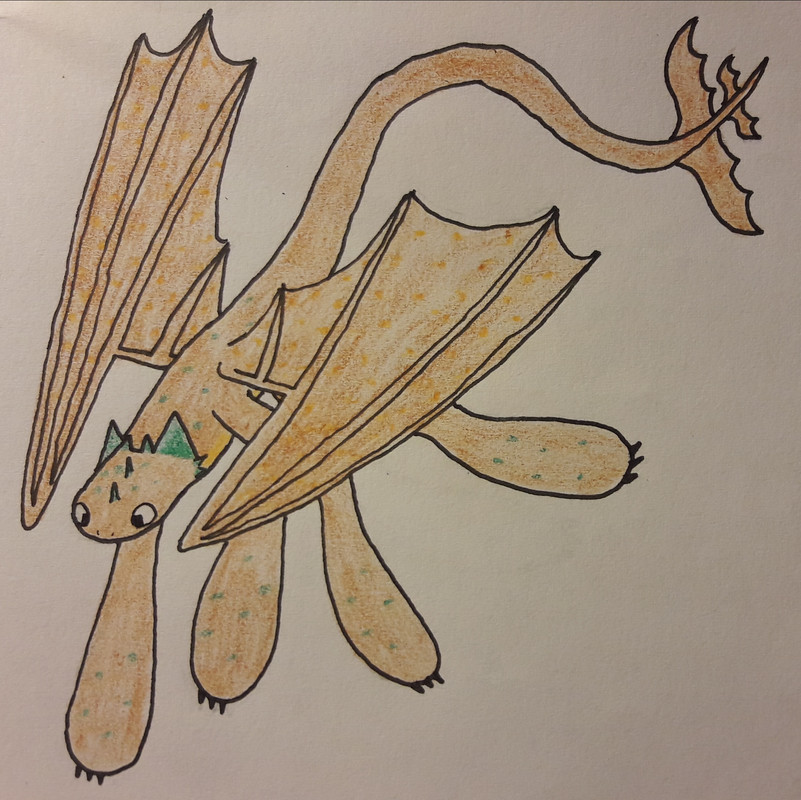 Sandstorm by Zikta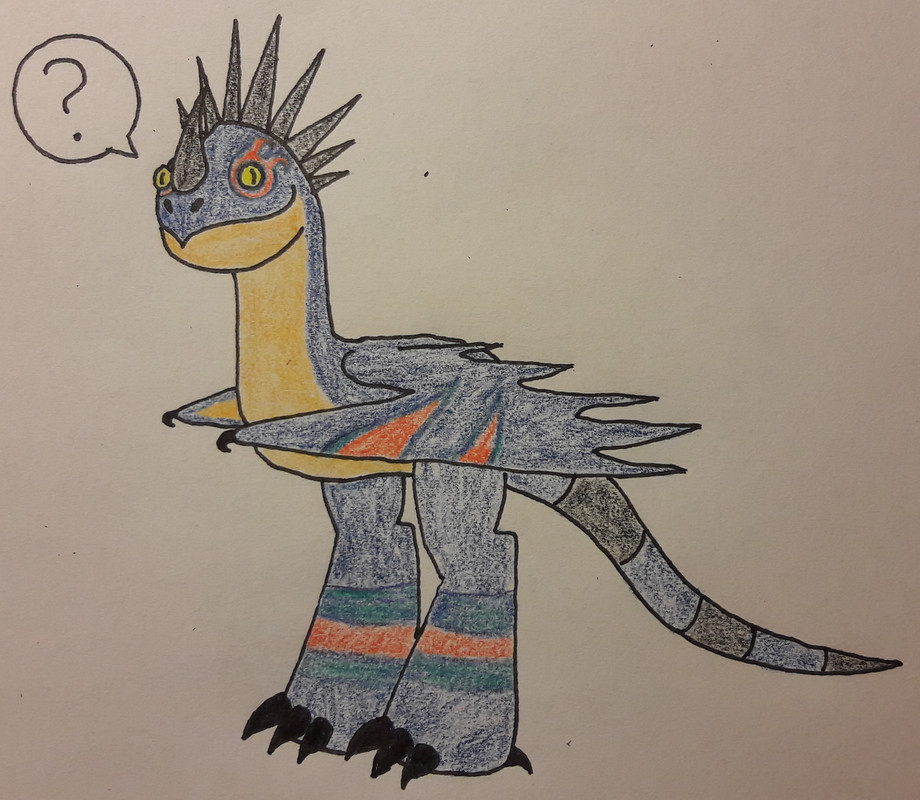 DeadWrong by Zikta

Tiger Baby, a female Night Fury adoptable; base by Wyndbain, colored by AntroTyree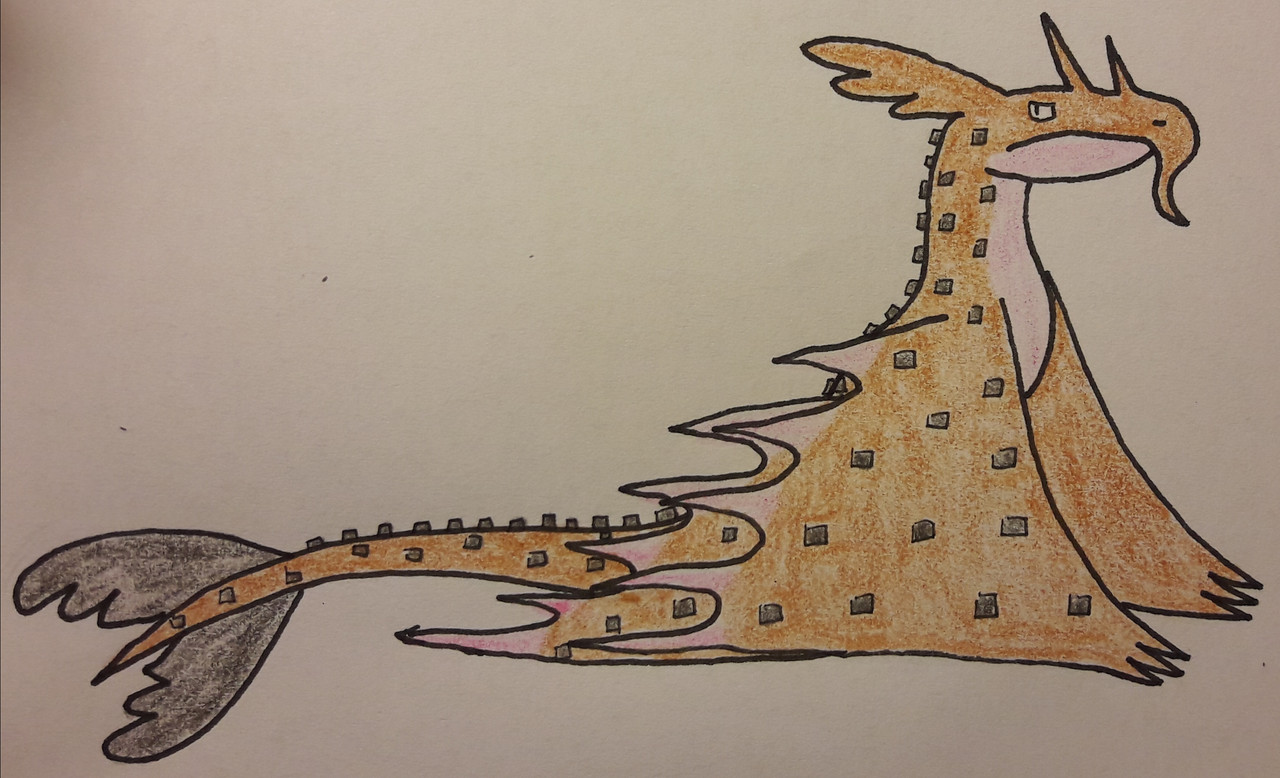 Primal Scream, a female Blazing Firemaw, adopted from Zikta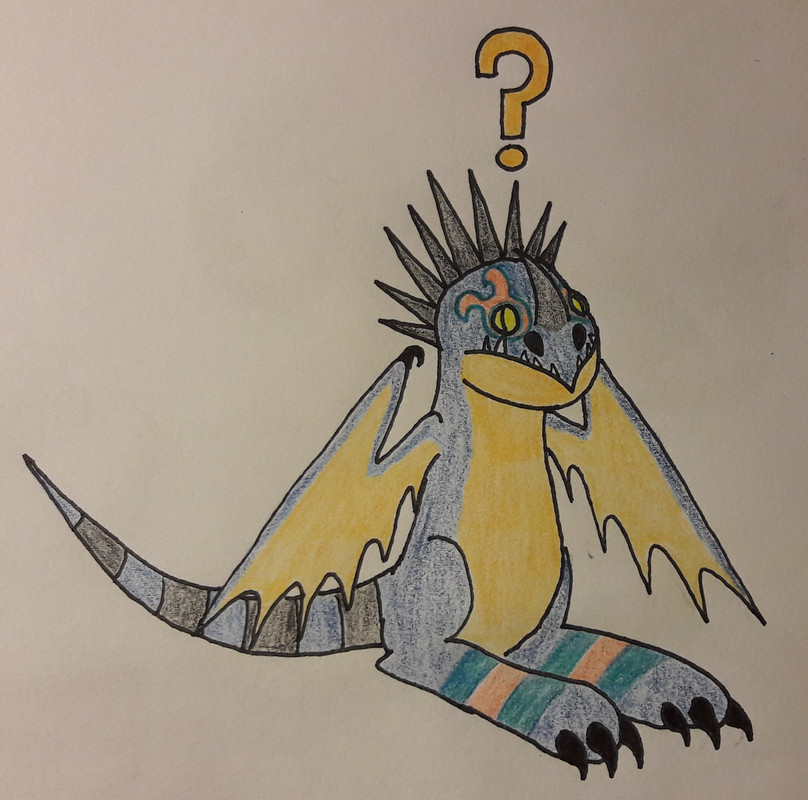 DeadWrong the philosoph by Zikta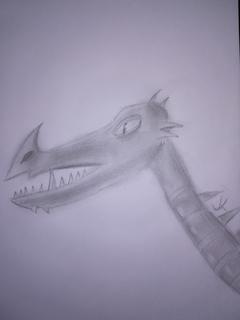 DehydratedCoyote by XxXPurpleHolkingXxX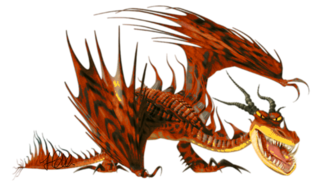 lightMyFire by XxXPurpleHolking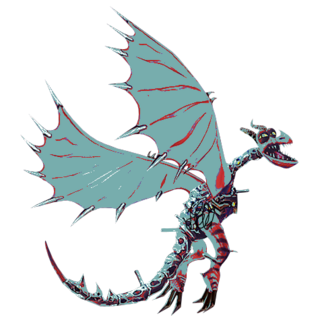 Asura by XxXPurpleHolking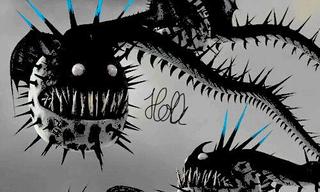 WhisperInTheDark


Sandstorm by XxXPurpleHolkingXxX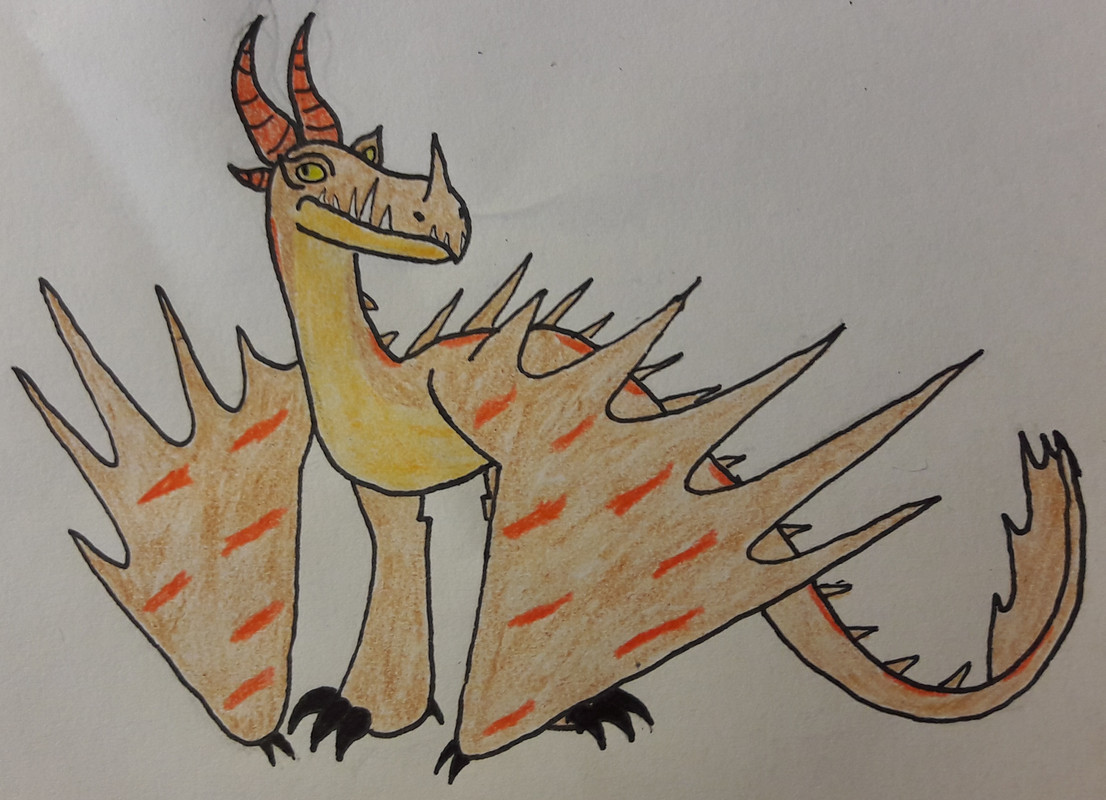 lightMyFire by Zikta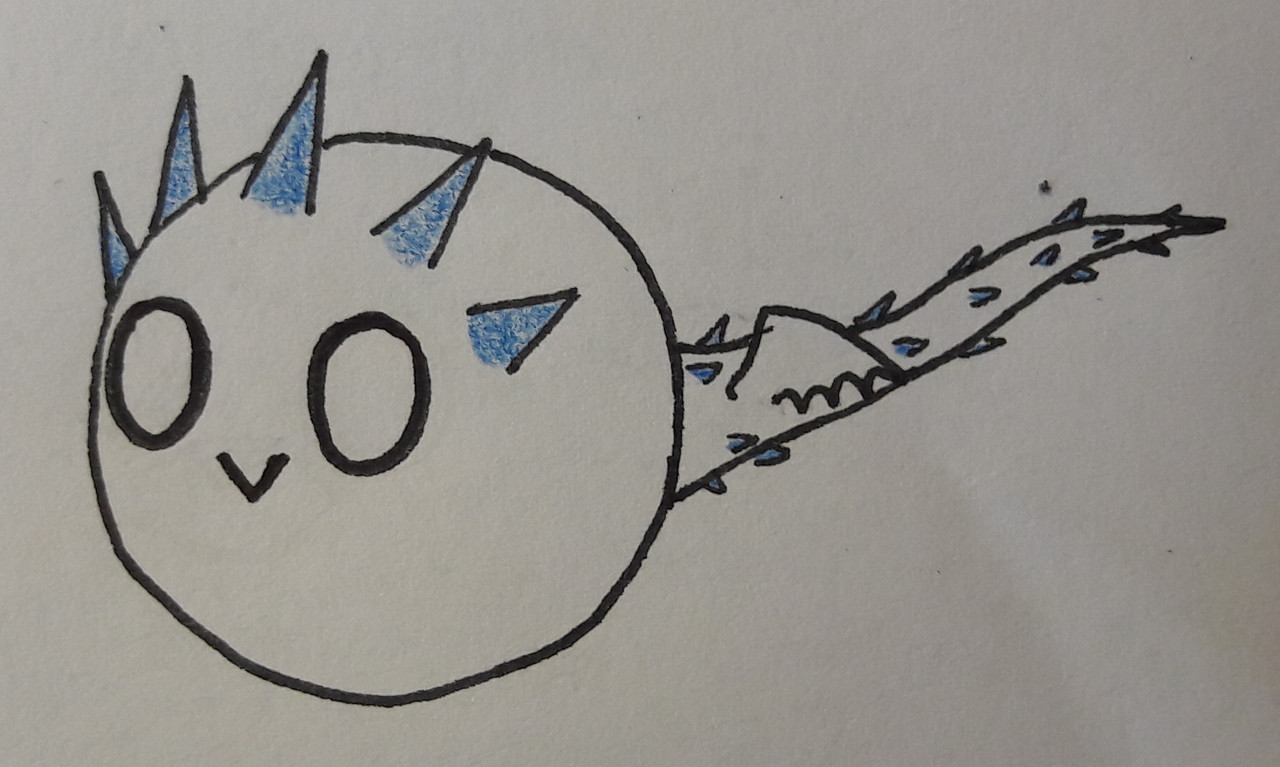 Megaphone after playing in the snow and becoming friends with the one and only psycho Boneknapper aka this happens when you fail to request the right colors by Zikta


my trumpet dragon Allamanda by ScaleFeatherz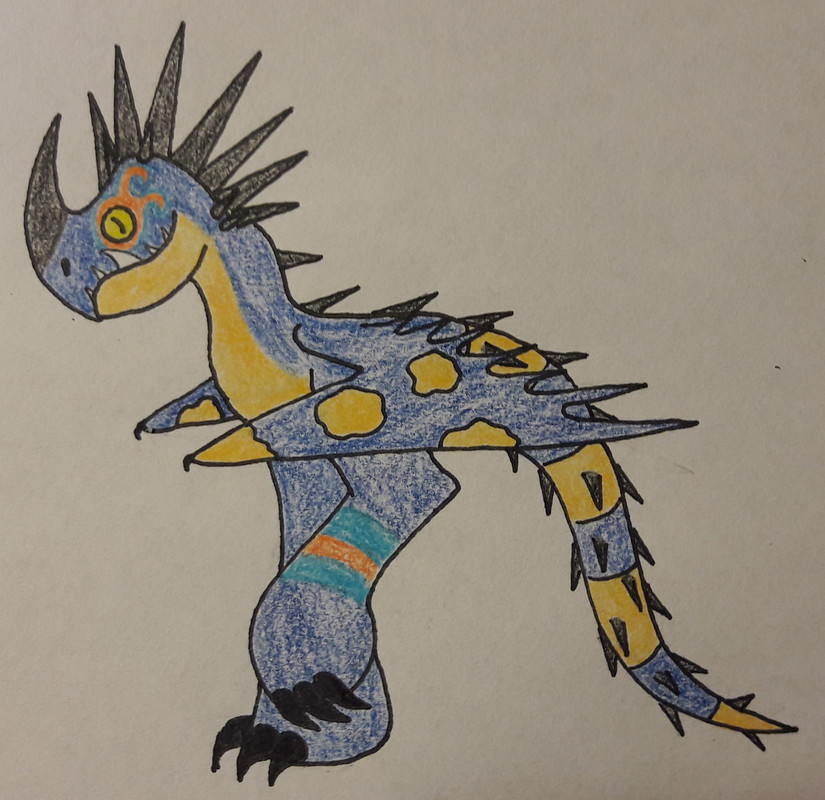 DeadWrong after becoming a titan wing by Zikta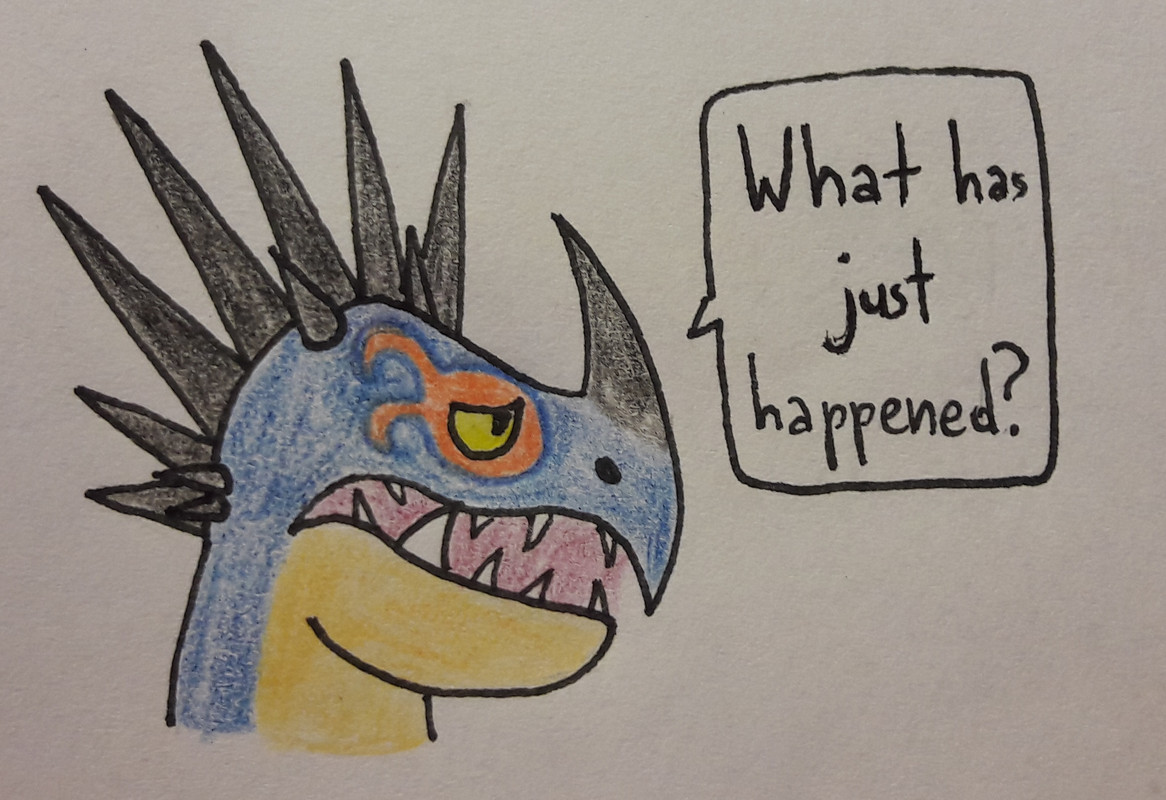 DeadWrong - maybe he has changed by Zikta

DeadWrong - but he will always remain the question marker by Zikta


the psycho Boneknapper and Nightrain by Zikta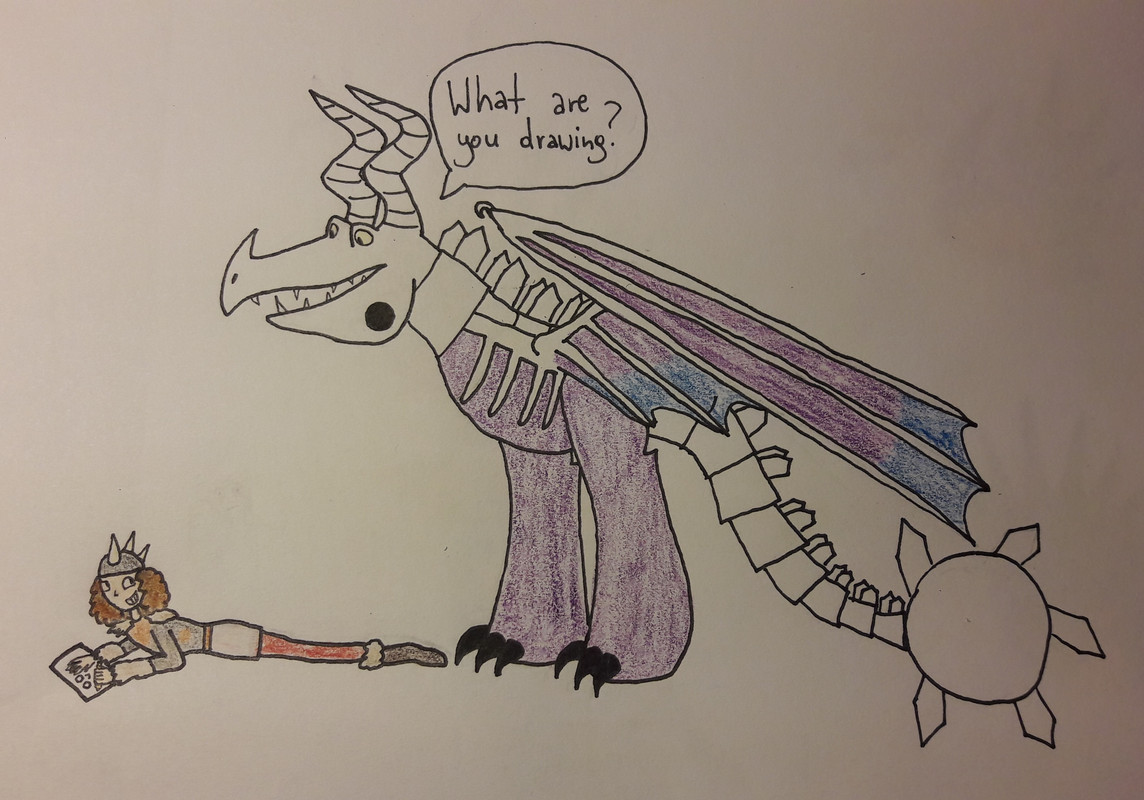 TBone and Nightrain by Zikta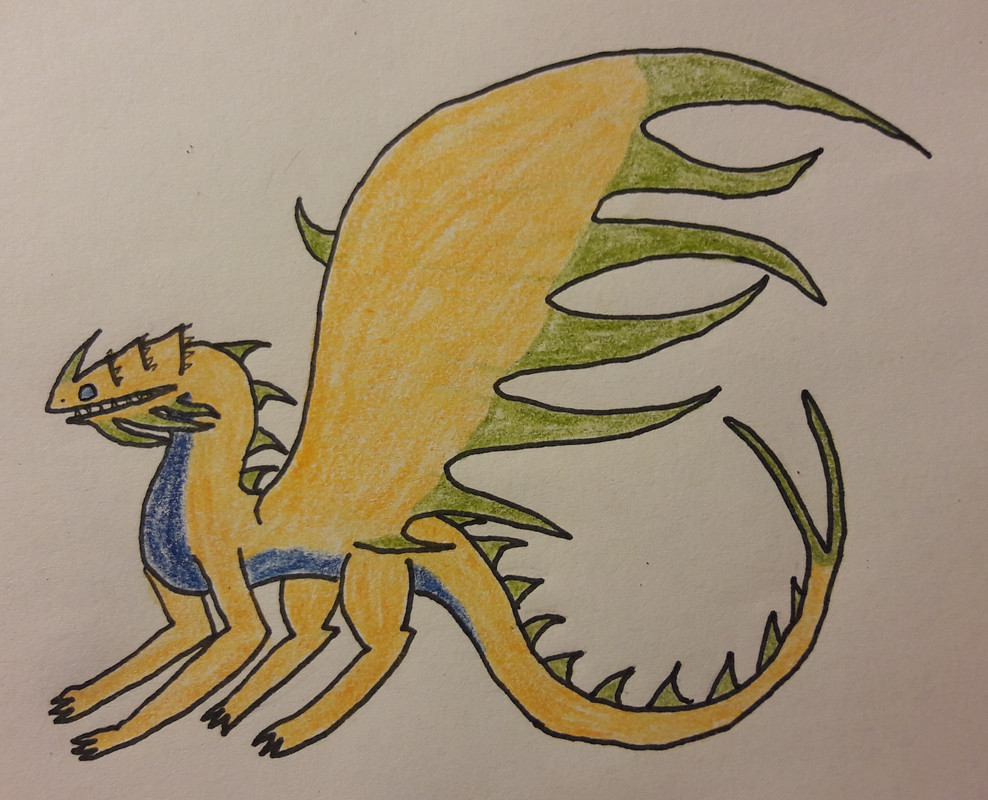 Lucid Dream, a Flightmare chosen and drawn by Zikta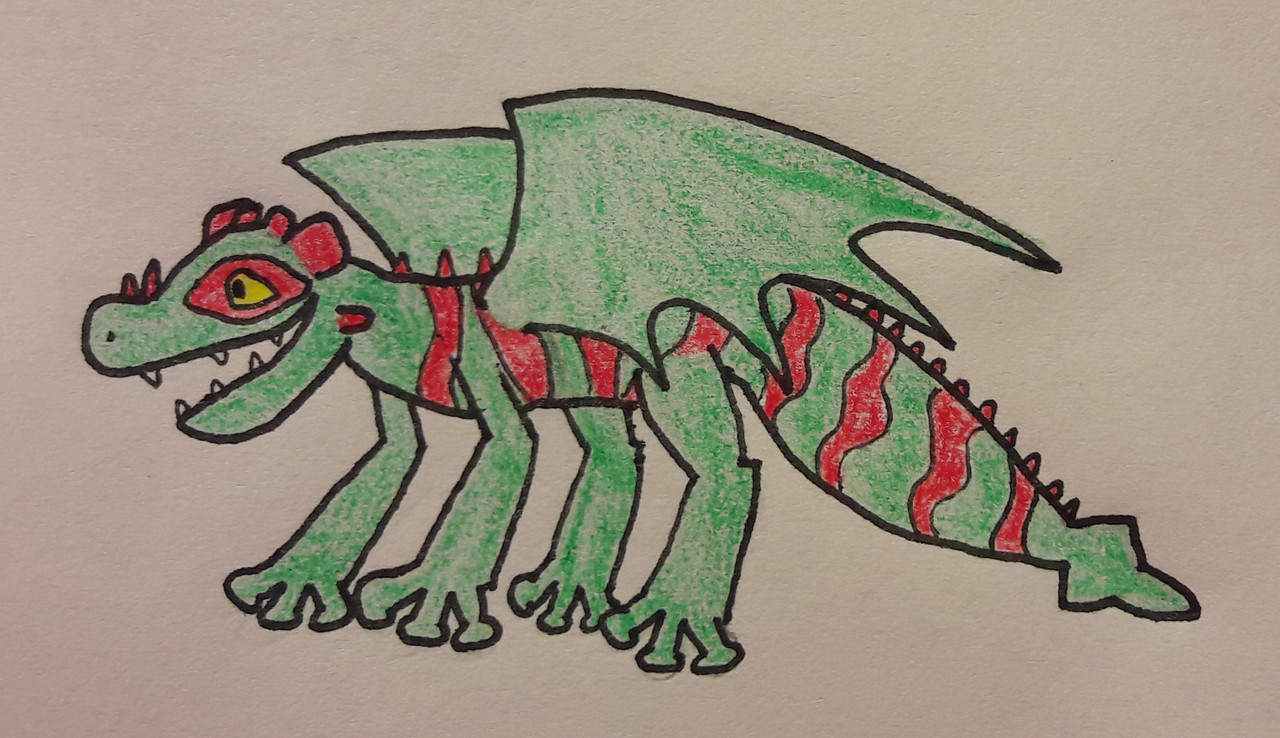 LiveWire by Zikta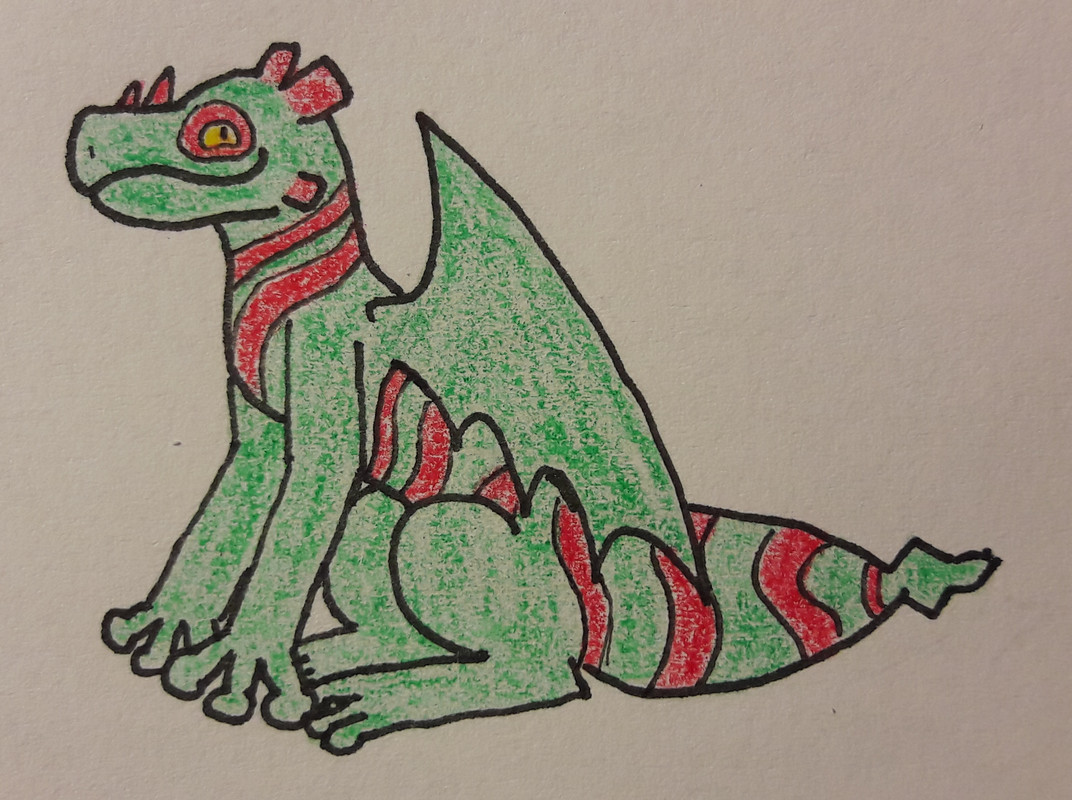 LiveWire by Zikta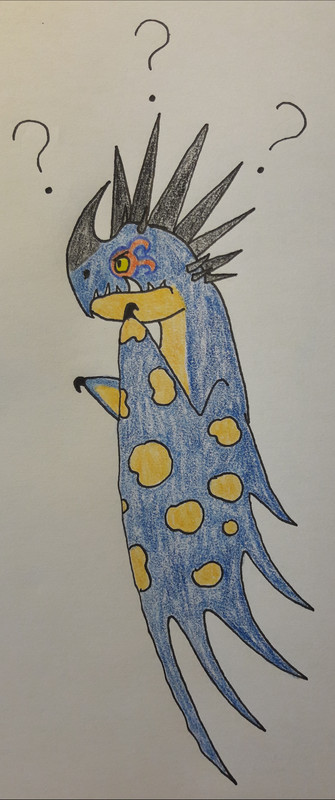 DeadWrong by Zikta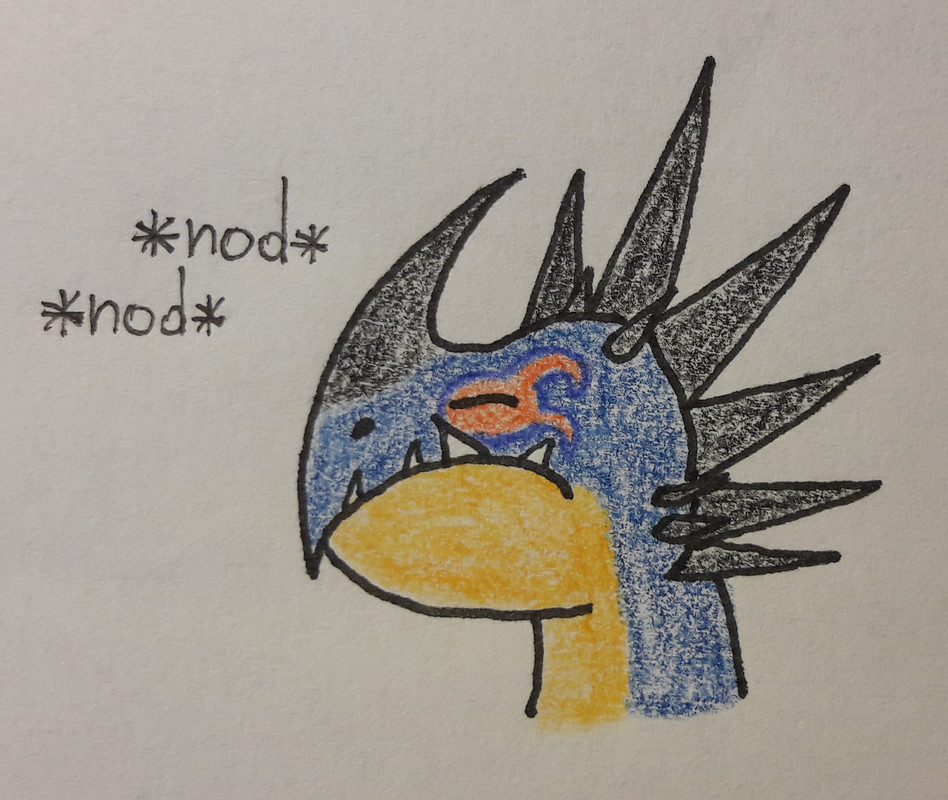 DeadWrong by Zikta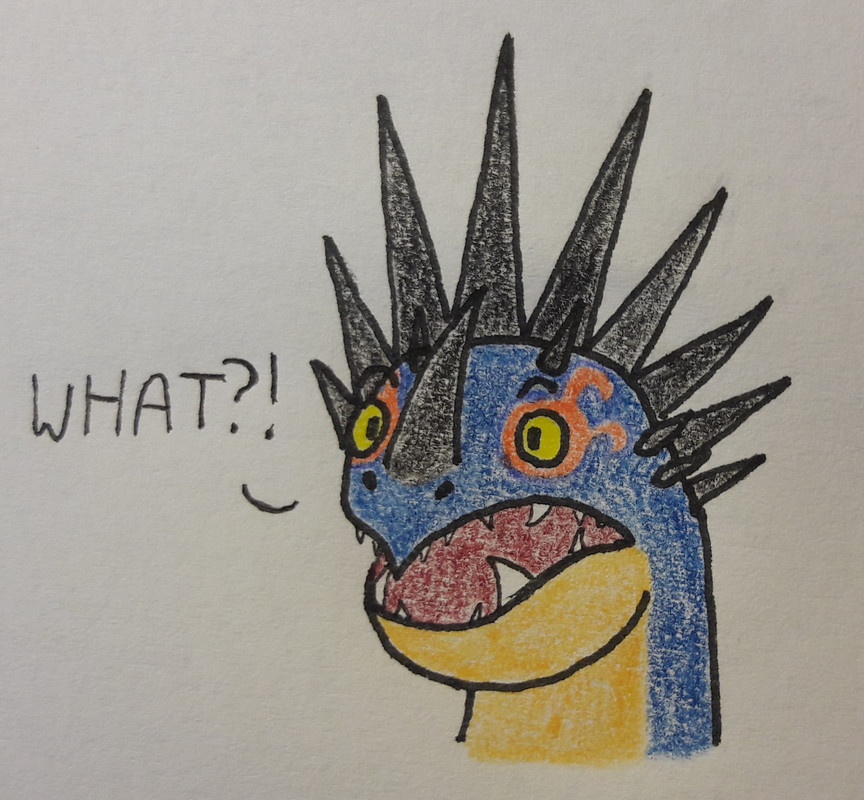 DeadWrong by Zikta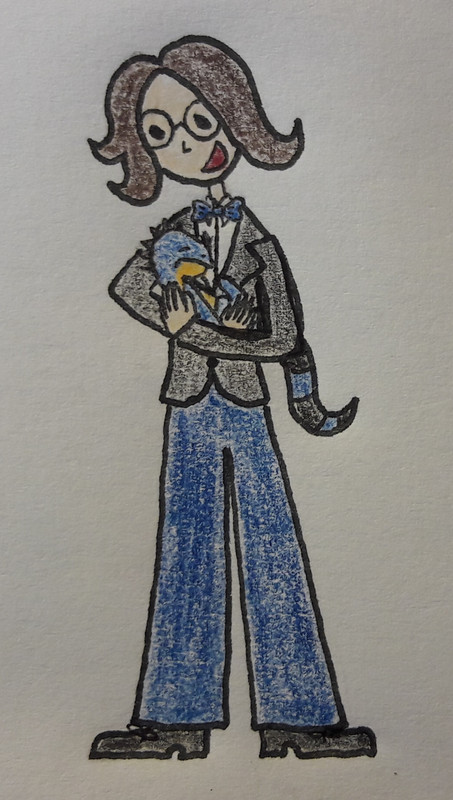 DeadWrong kidnapped by Zikta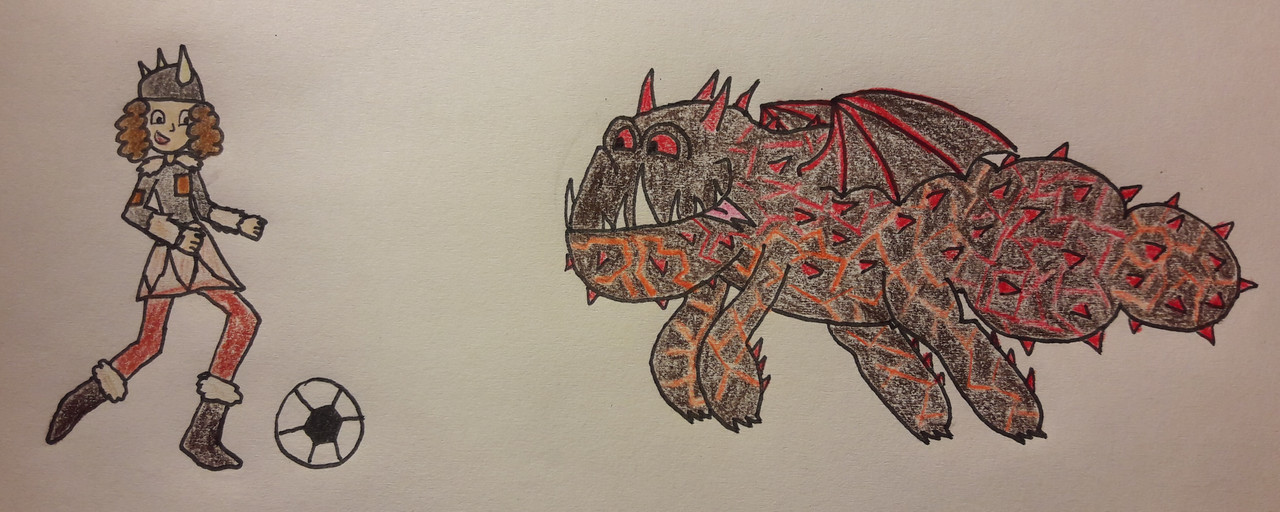 Nightrain playing with Zikta's Gronckle meteor (with helmet, just to be safe, a header is dangerous, you know)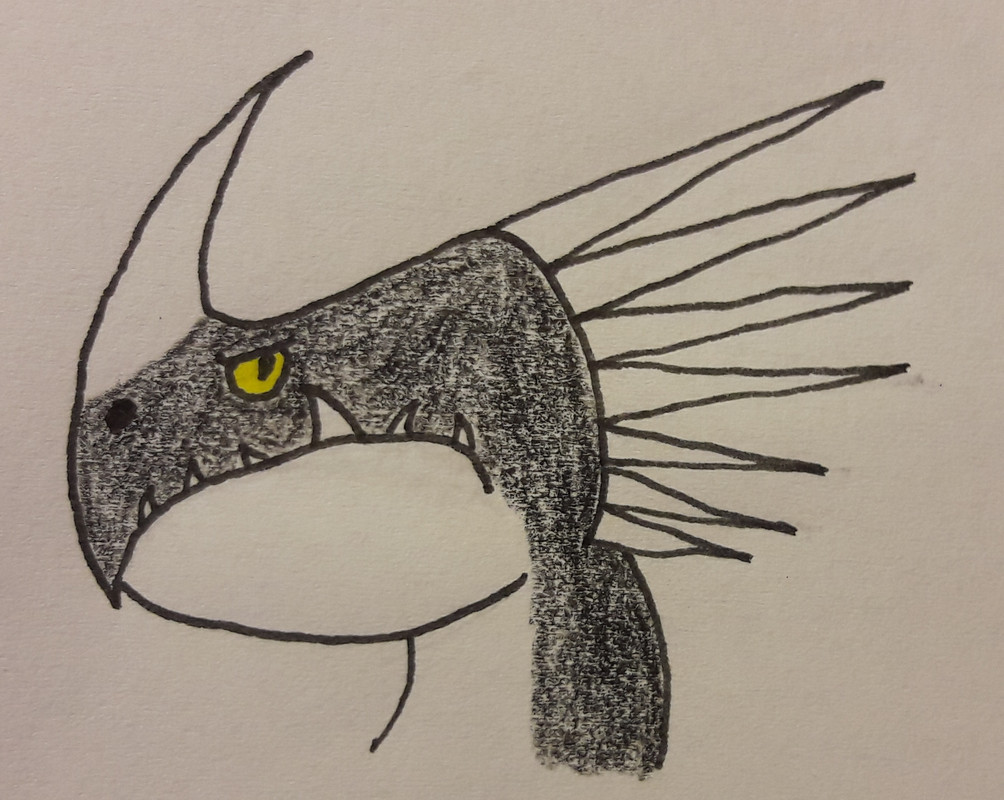 deadHorse by Zikta


my waterproof hairdryer dragon Siccy by TosiLohi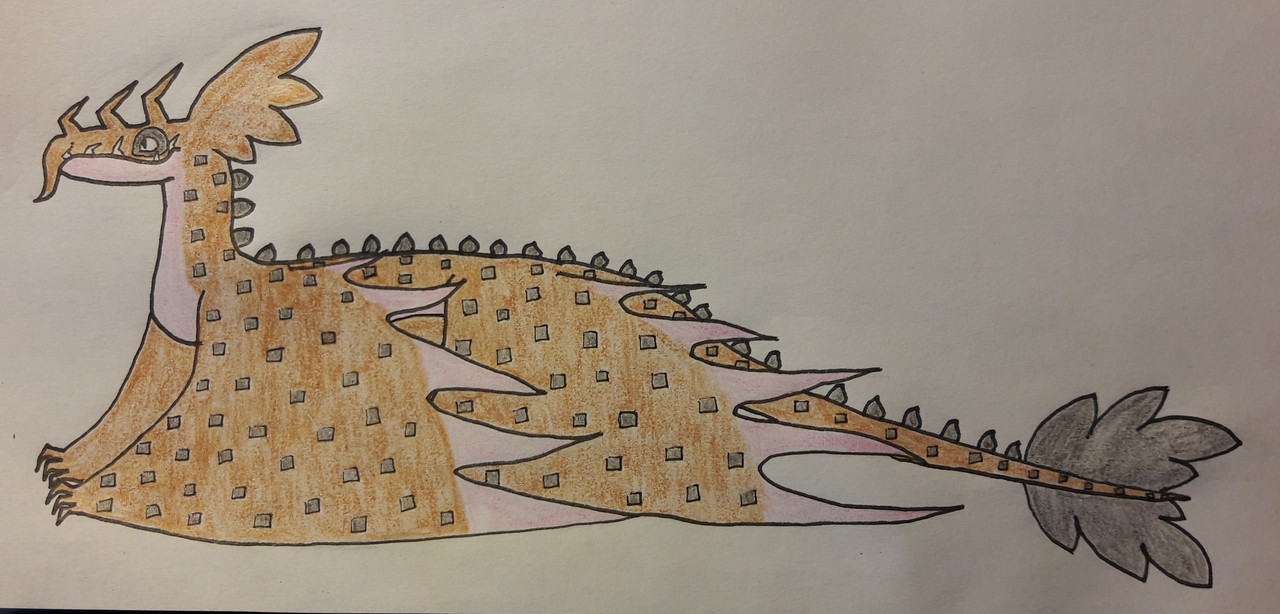 Primal Scream as Titan Wing by Zikta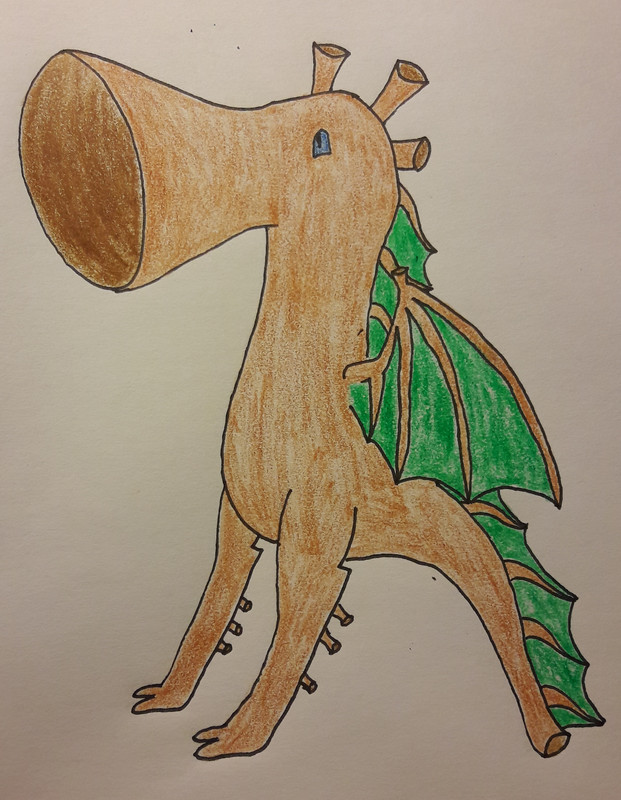 Siccy the titan wing waterproof hairdryer dragon by Zikta



Allamanda the titan wing trumpet dragon by Zikta


Edit of Emperor Scorpion by Zeezur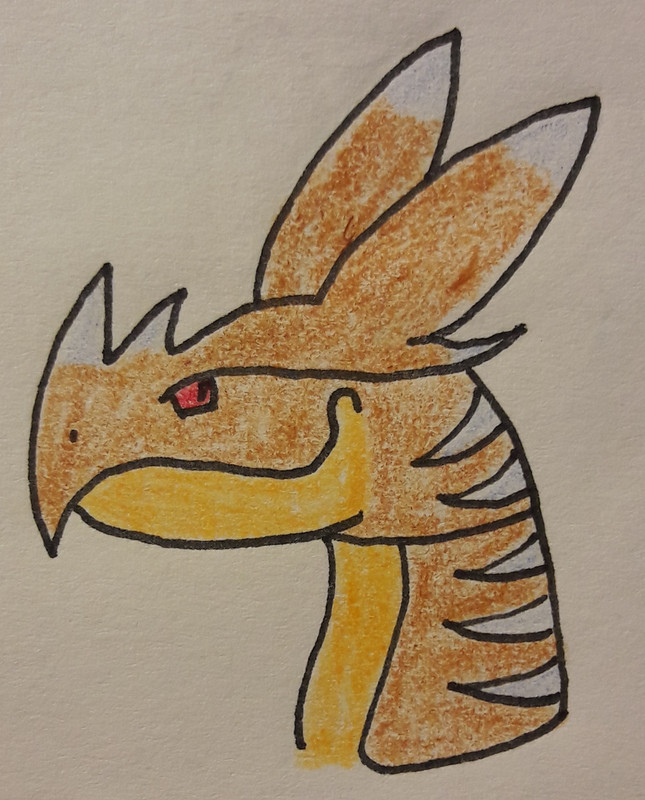 Emperor Scorpion by Zikta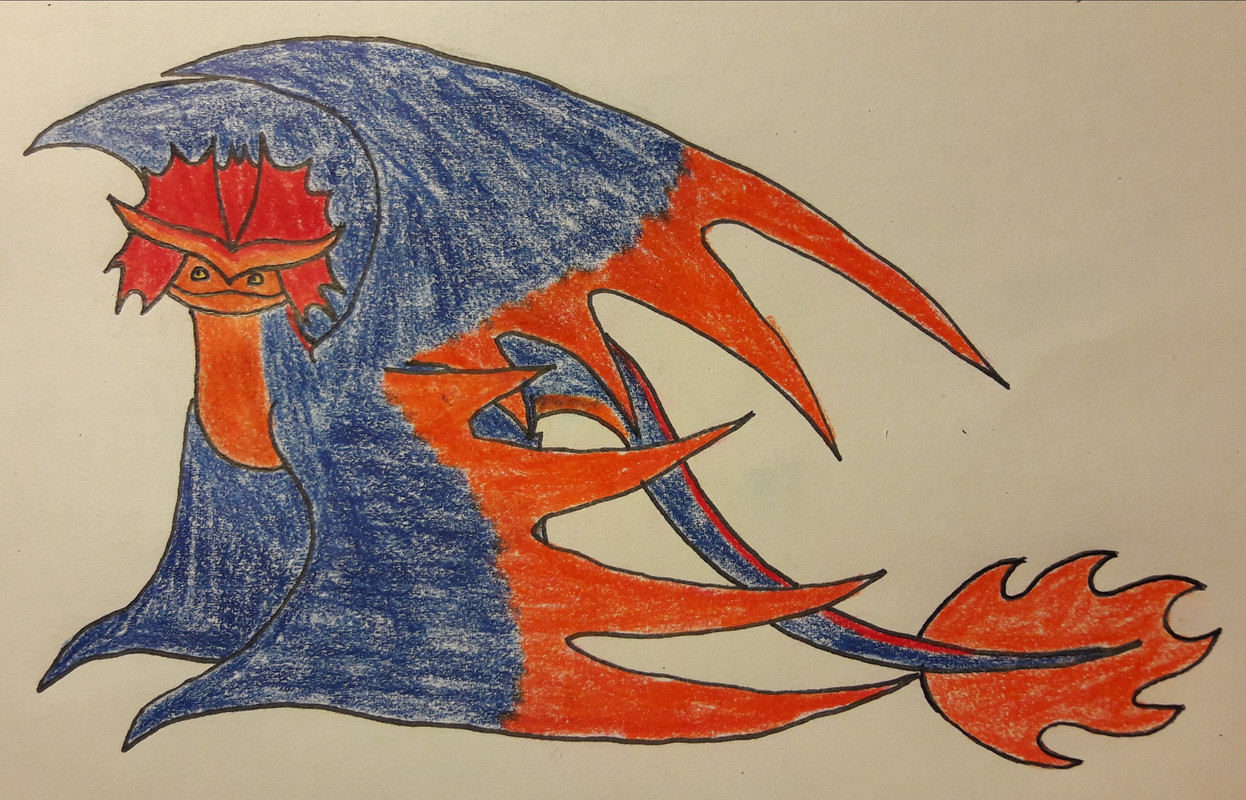 Easter Fire by Zikta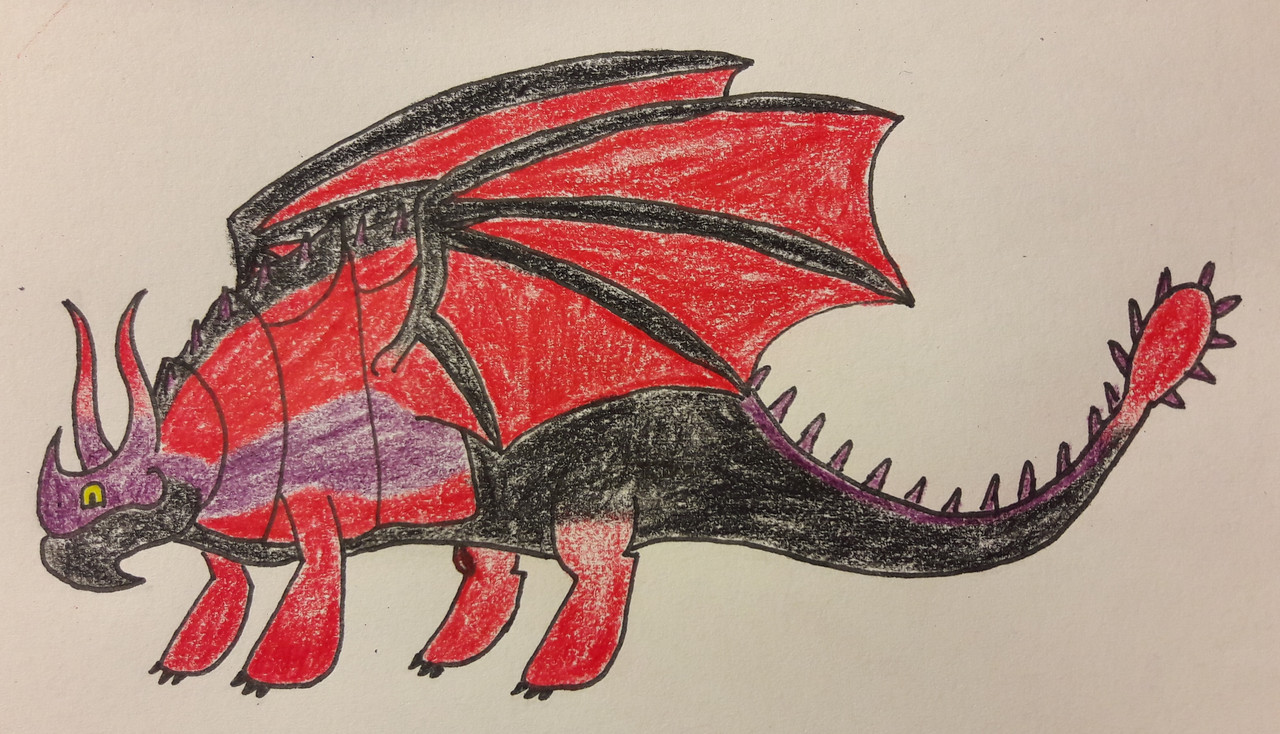 Fab One by Zikta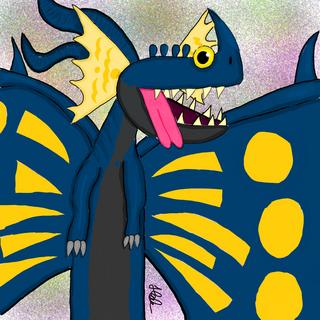 KillerOnTheRoad by XxXPurpleHolkingXxX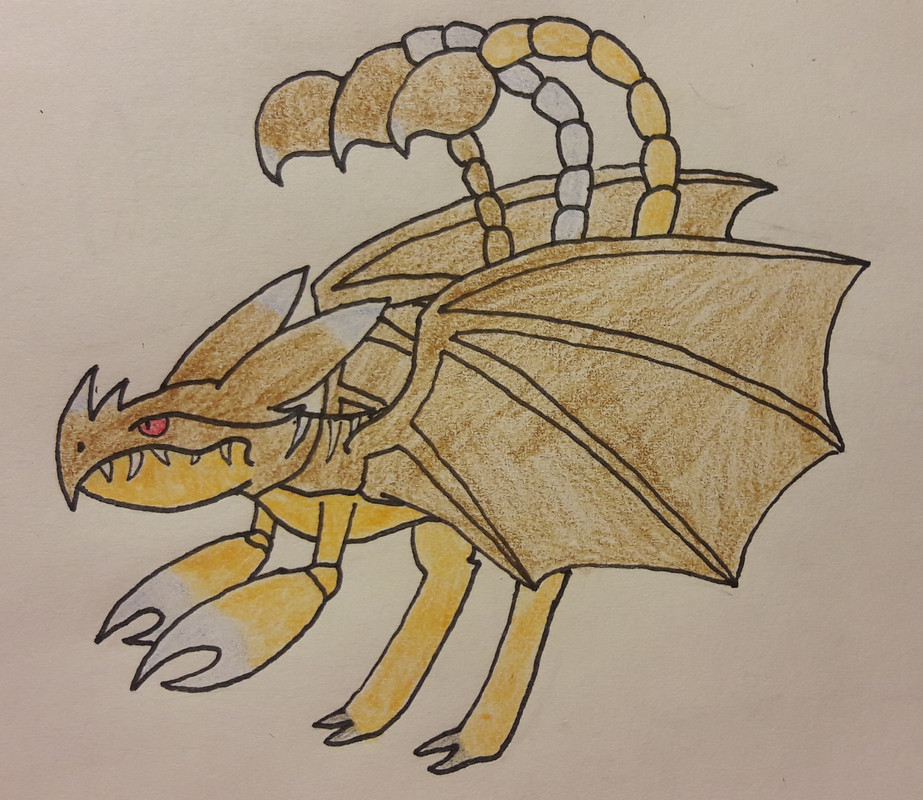 Emperor Scorpion by Zikta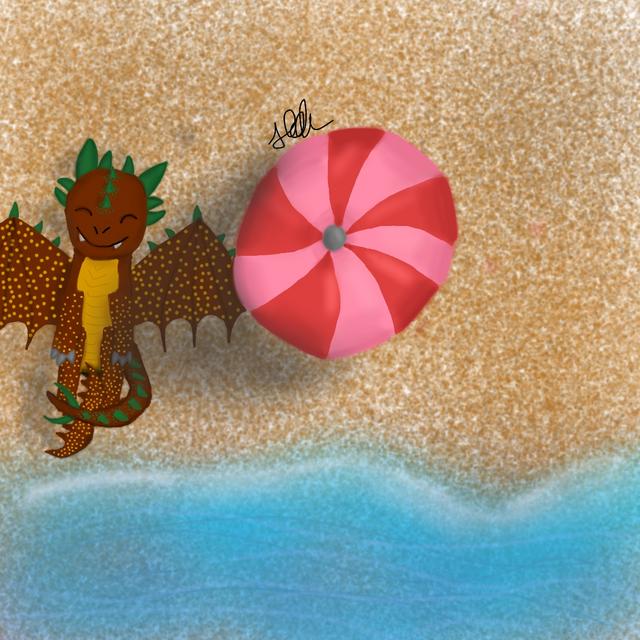 Sandstorm sunbathing by XxXPurpleHolkingXxX


DeadWrong by XxSilver.NightxX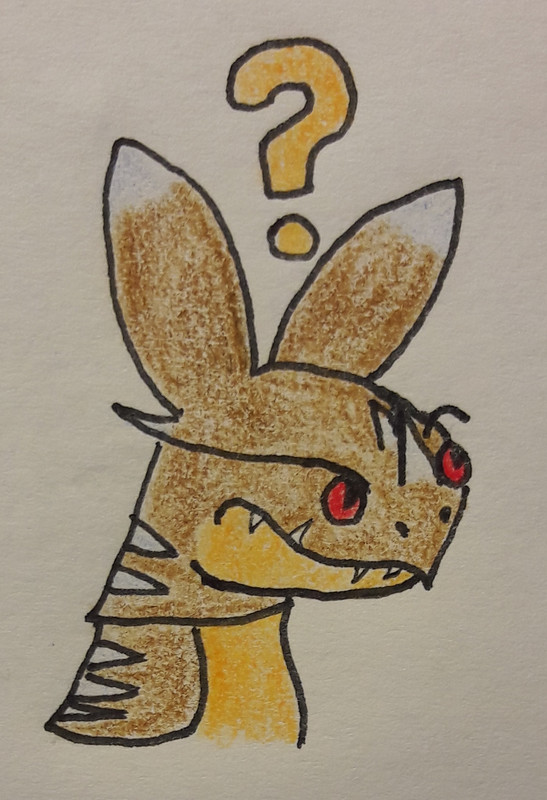 Emperor Scorpion by Zikta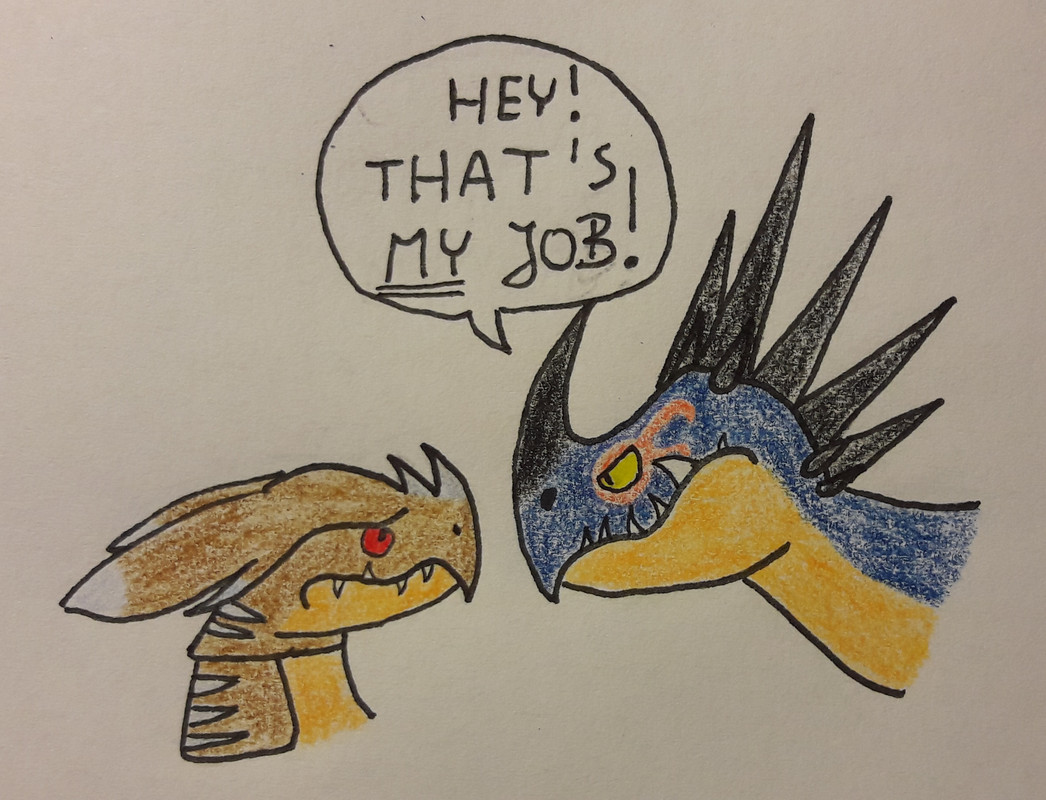 Emperor Scorpion and DeadWrong by Zikta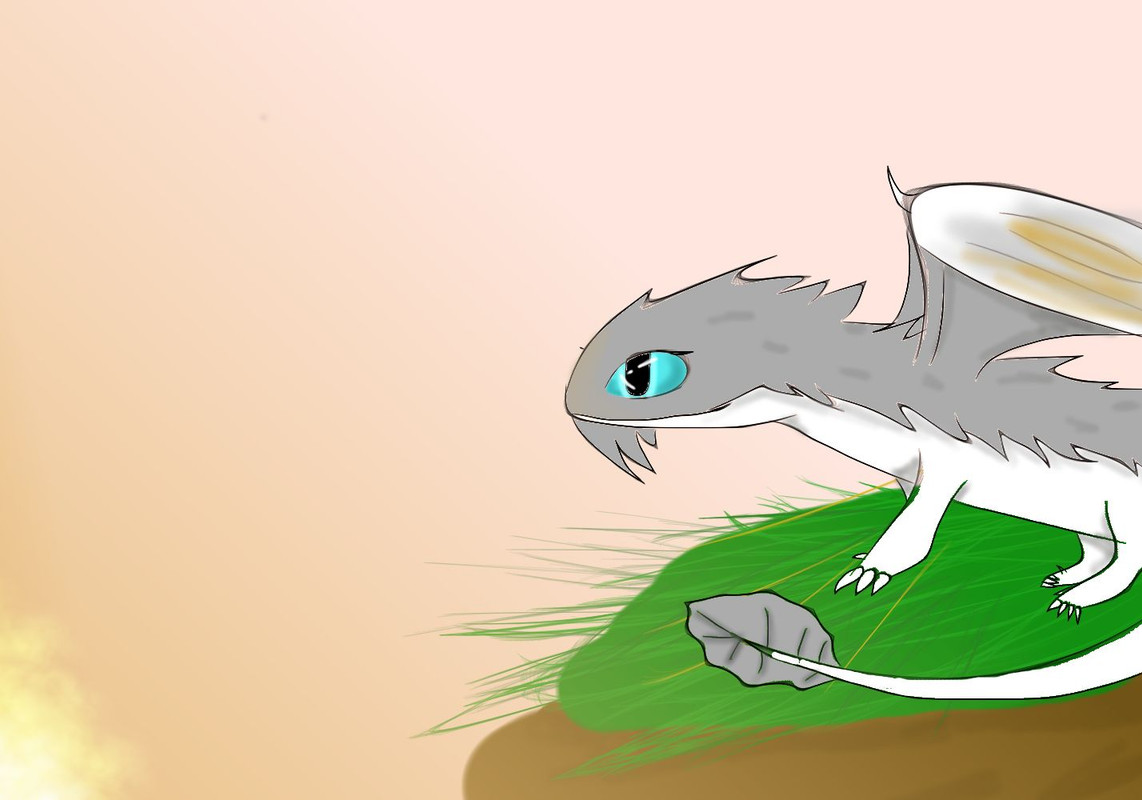 Nubecula Pulverea the Woolly Howl, chosen and made by RagingNature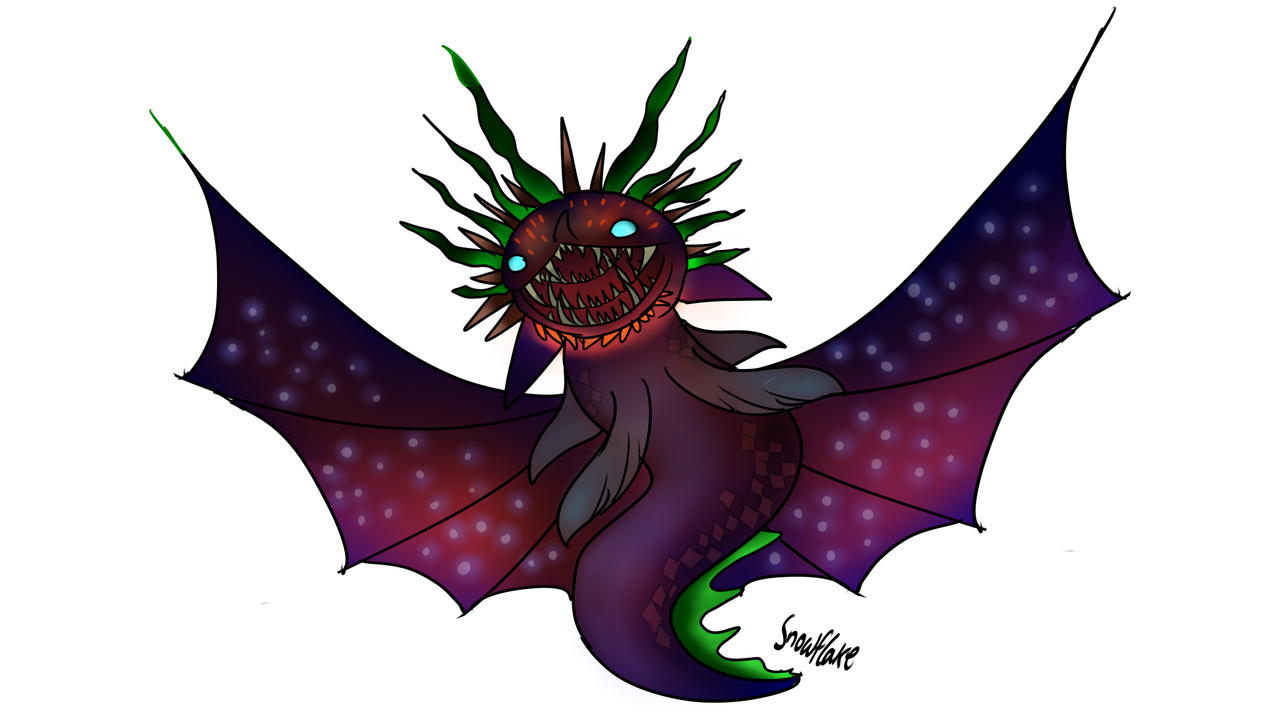 Piscatora Spinata, a Whispering Glider by snowflake12298


Nubes Gravis, a male Artillery Wyvern by Wildvanity


Emperor Scorpion by Kasanelover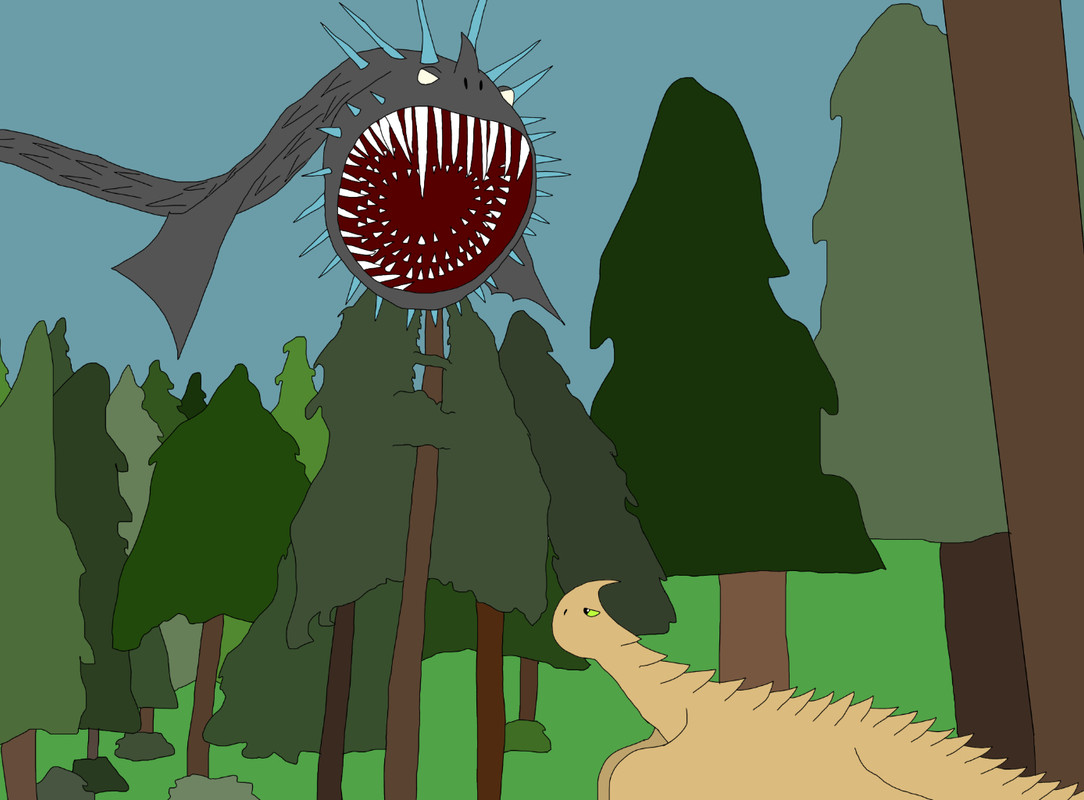 WhisperInTheDark and Sweetchbladeknives by piggyxl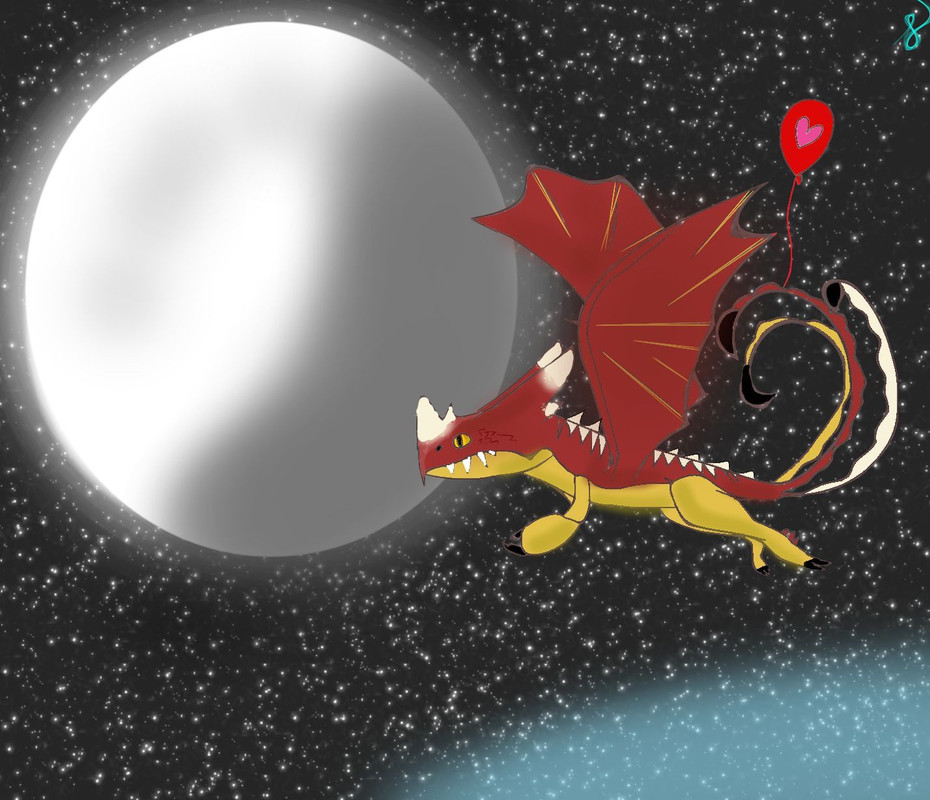 Emperor Scorpion by RoaringOrigins


Tiger Baby by ELSA II



Mudhoney and Firework by Zikta


Marinecutter by Madoka Miyazono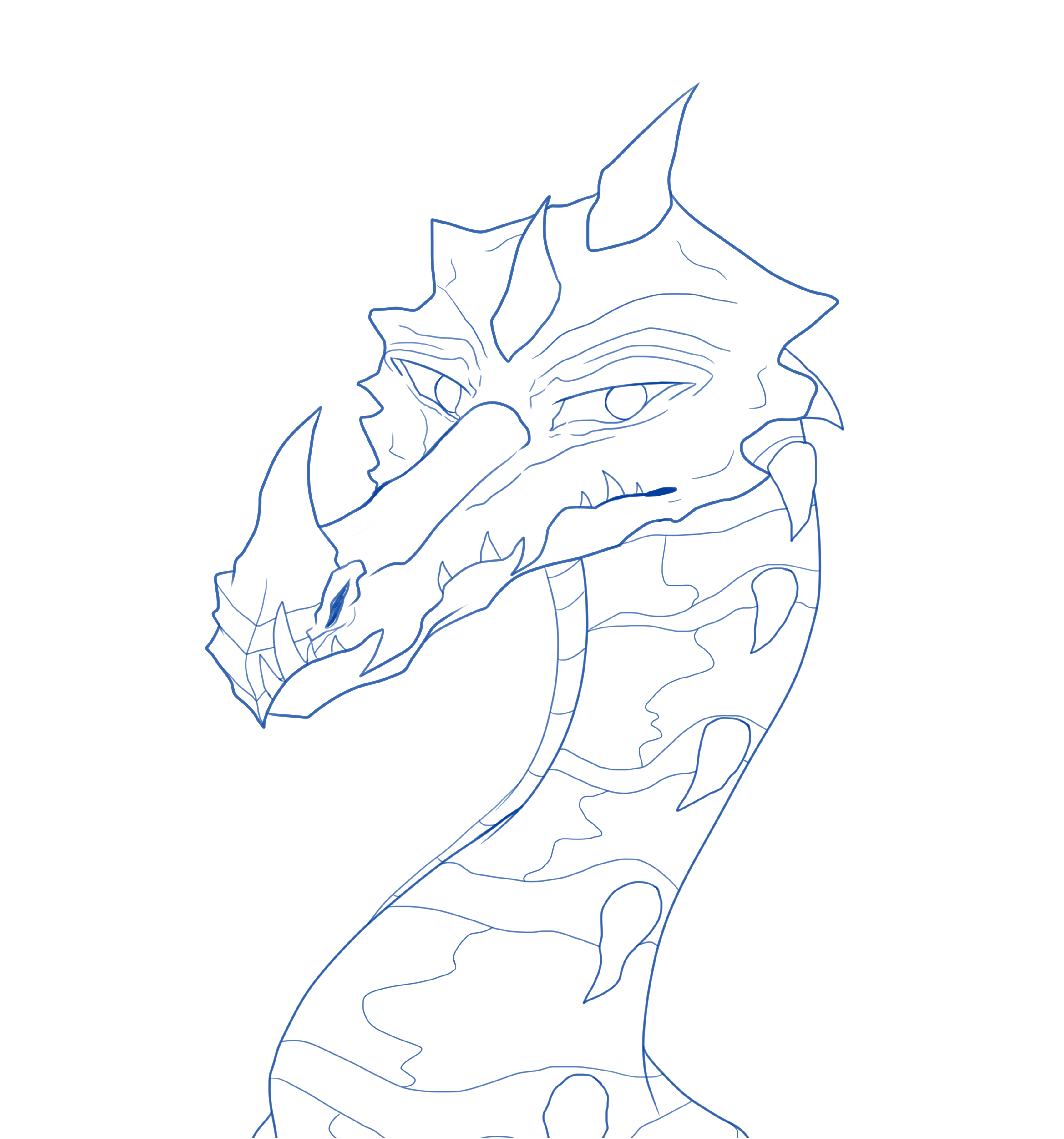 DehydratedCoyote by Fireflash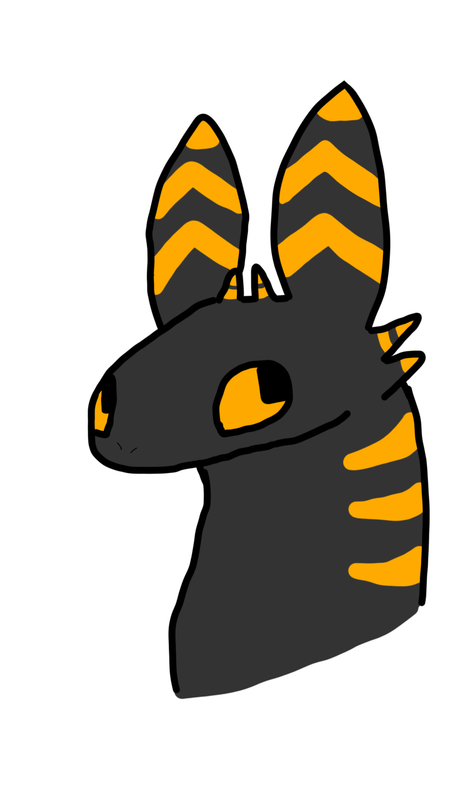 Tiger Baby by Zikta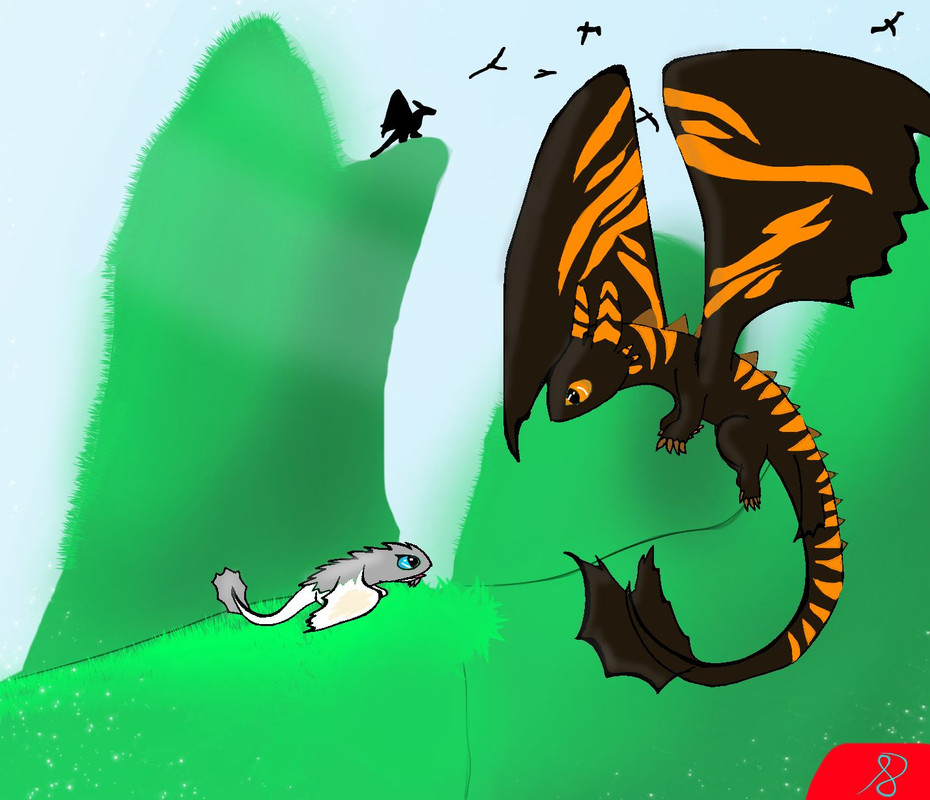 Nubecula Pulverea and Tiger Baby meeting for the first time by RoaringOrigins


Dragon Cannonball by RedHoodJason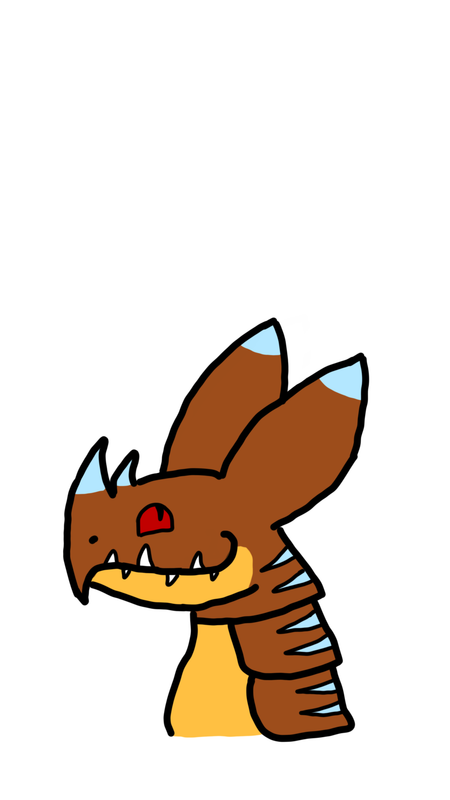 Emperor Scorpion by Zikta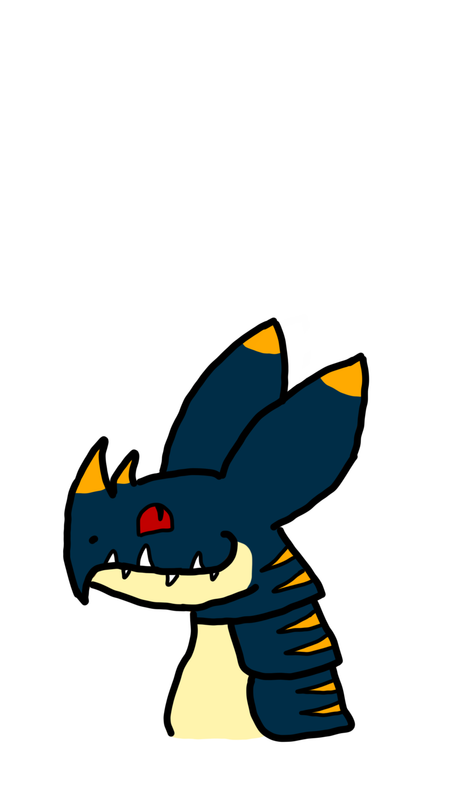 DemonStinger by Zikta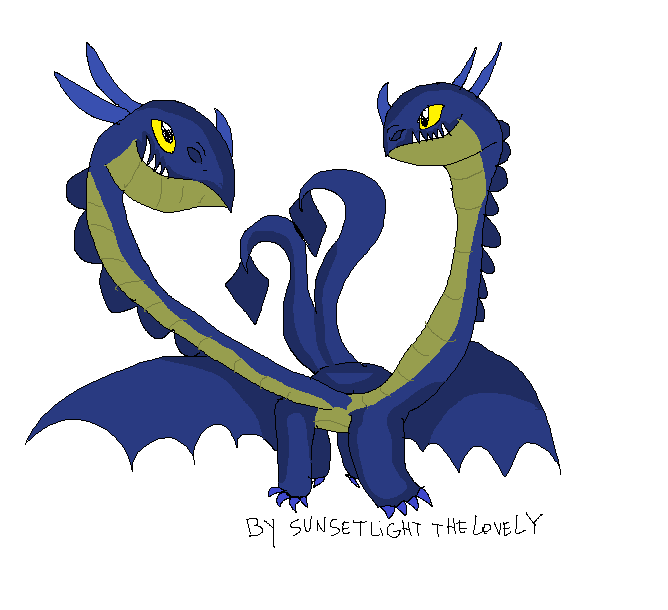 Quatsch und Tratsch by sunsetlightthelovely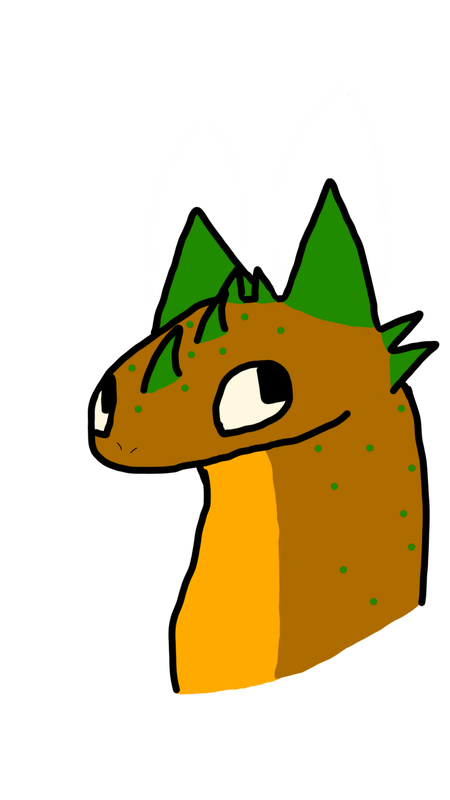 Sandstorm by Zikta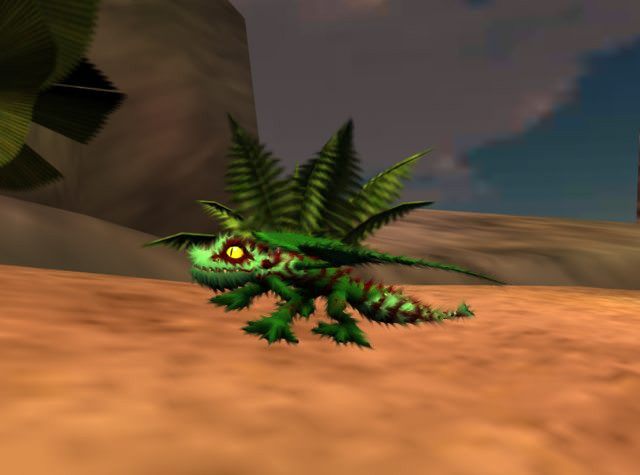 liveWire the cactus by HoneyCloudy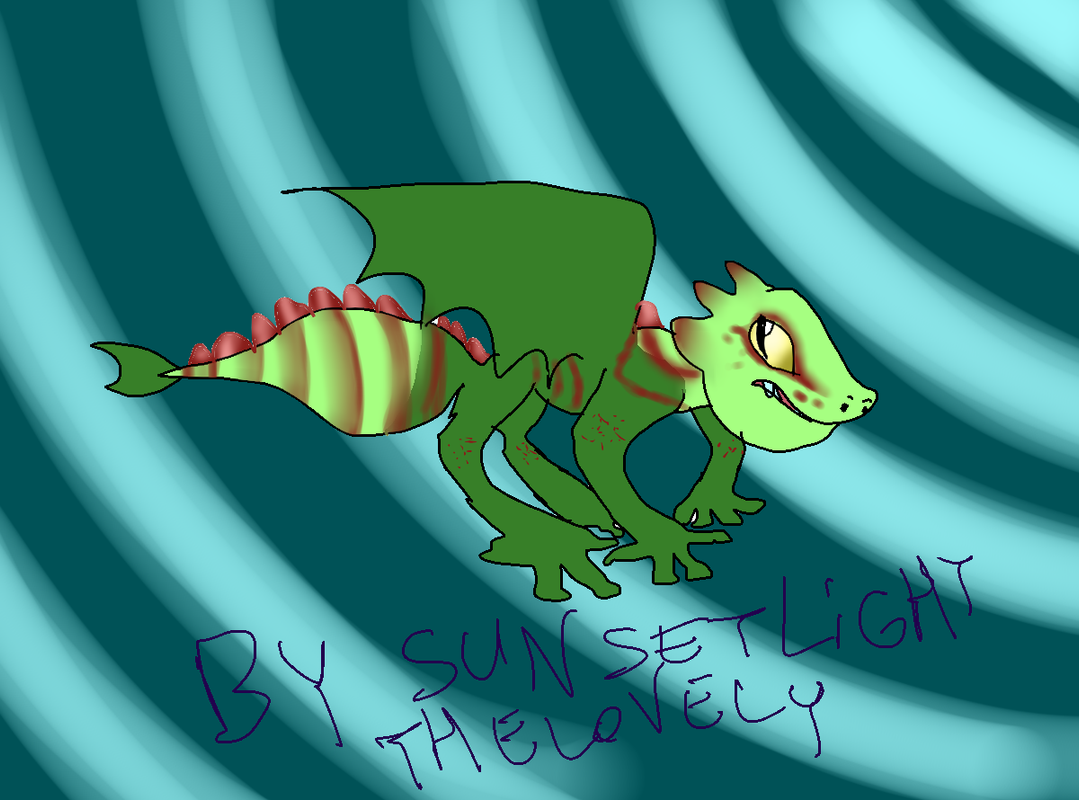 liveWire by sunsetlightthelovely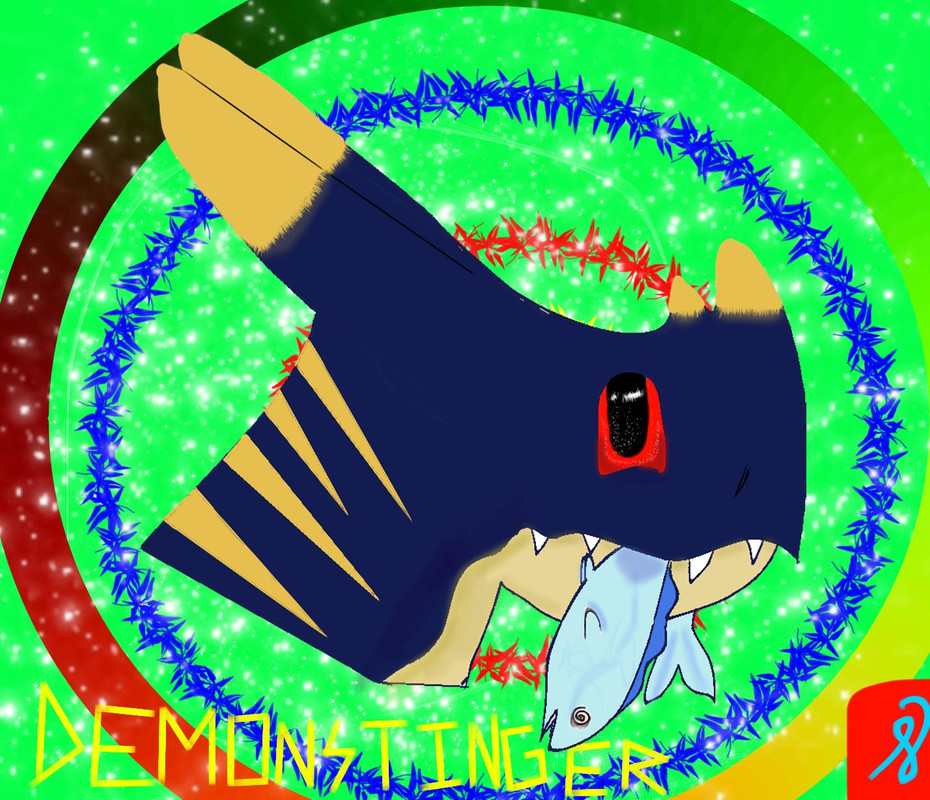 cute DemonStinger and a cute fish by RoaringOrigins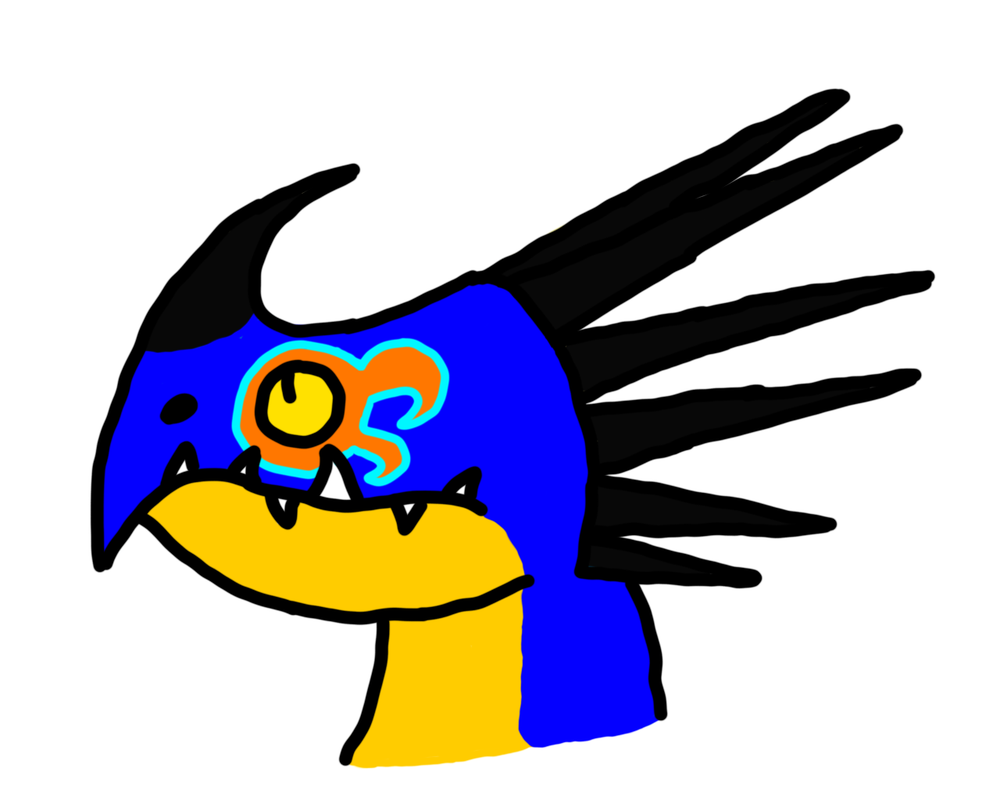 DeadWrong by Zikta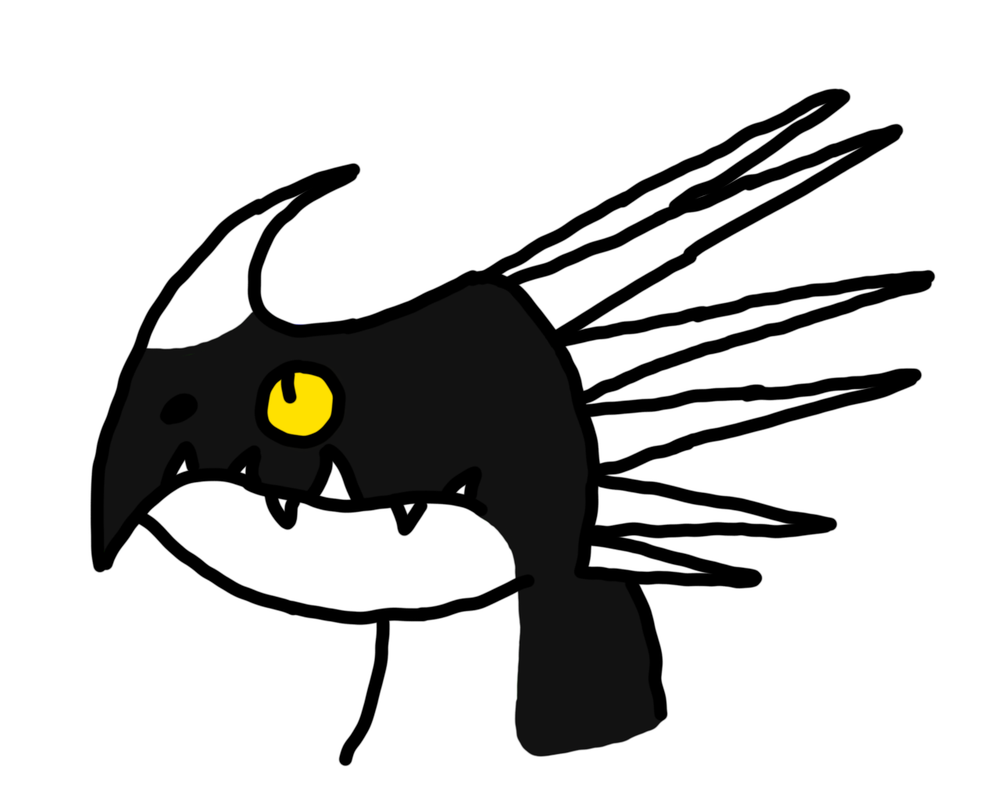 deadHorse by Zikta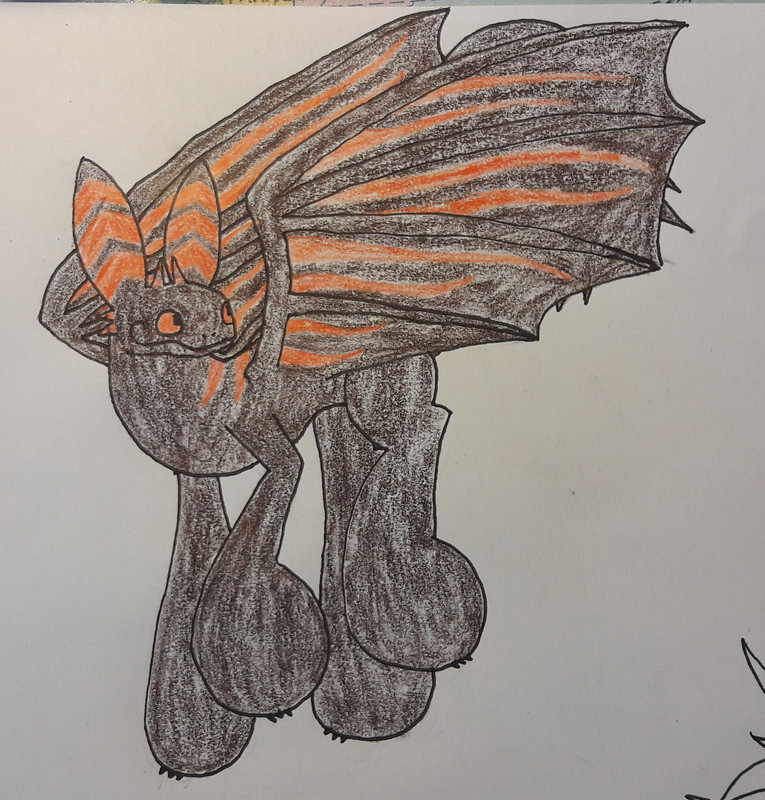 Tiger Baby by Zikta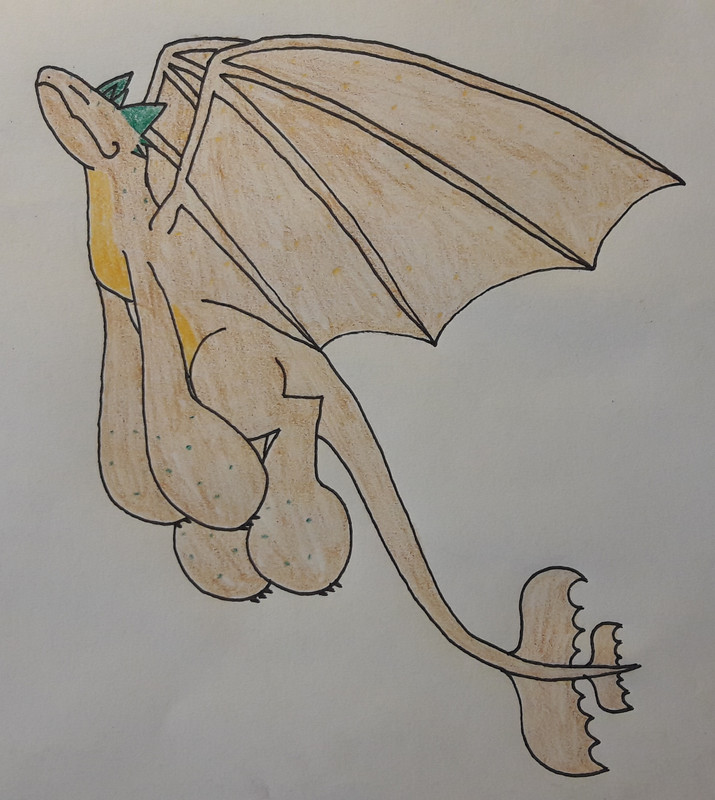 Sandstorm by Zikta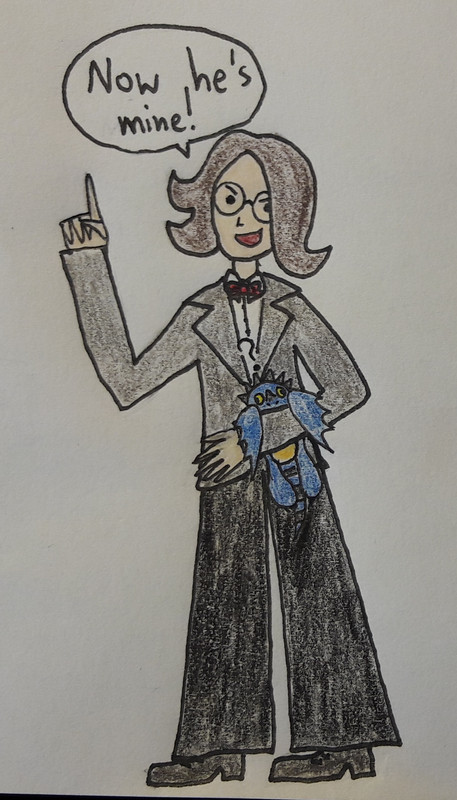 Give DeadWrong back -_- by Zikta (note that question mark)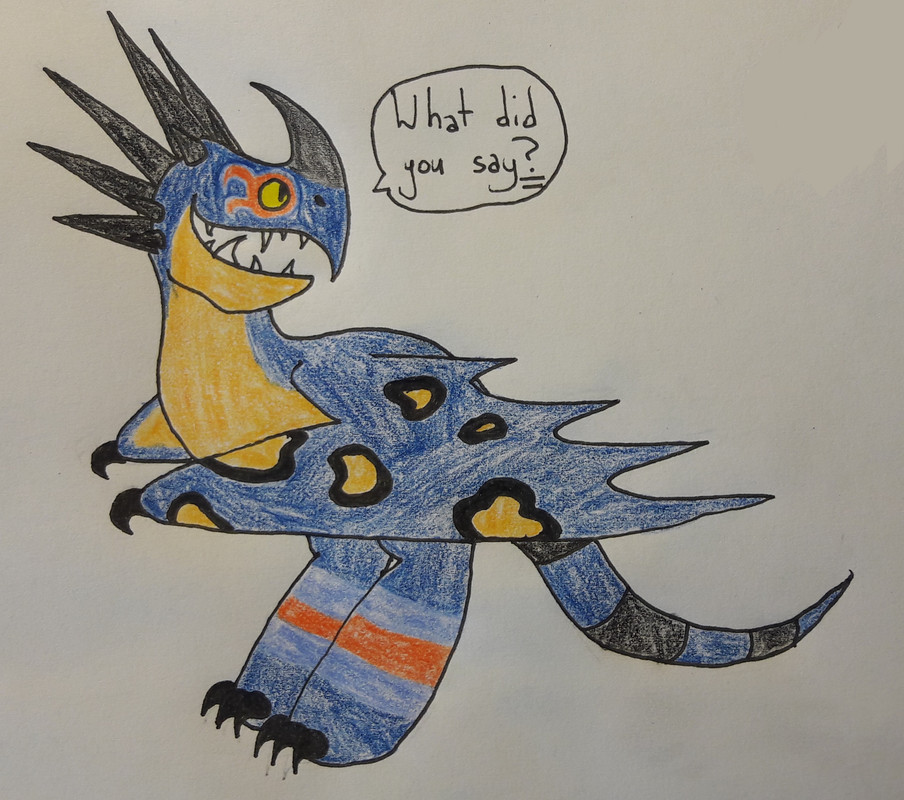 DeadWrong by Zikta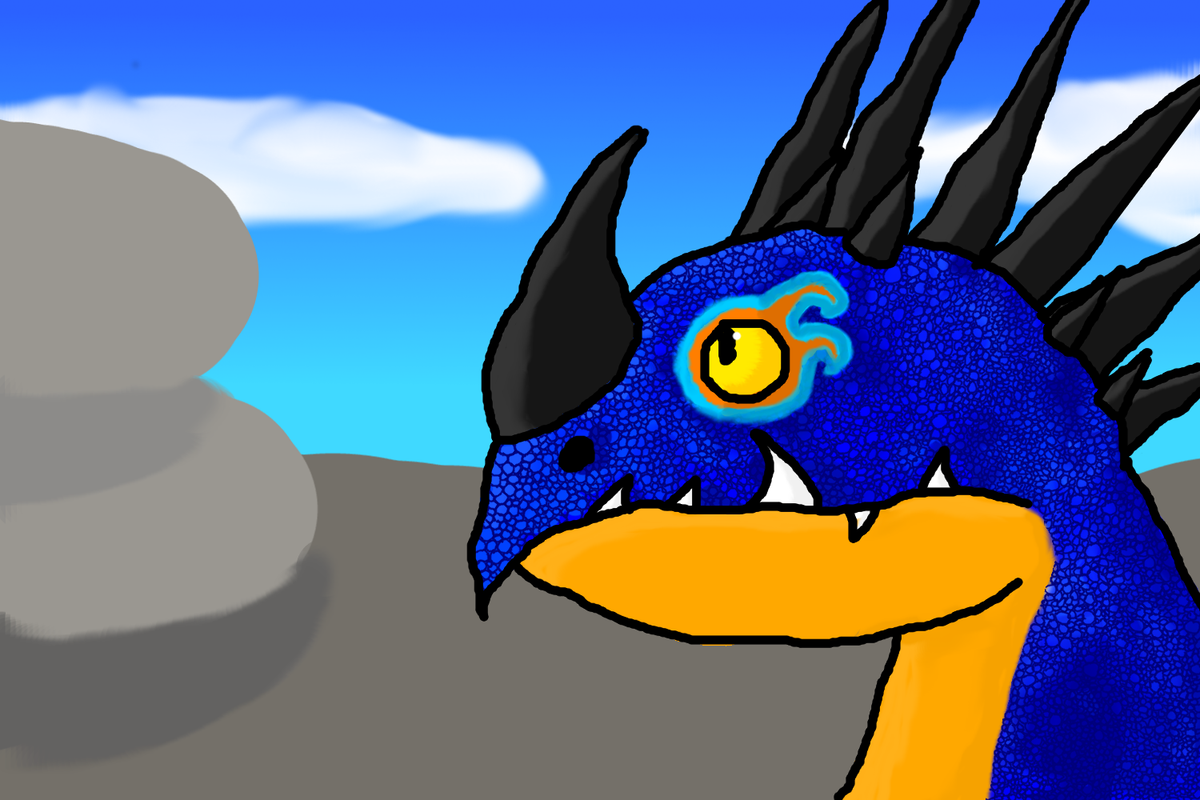 DeadWrong by Zikta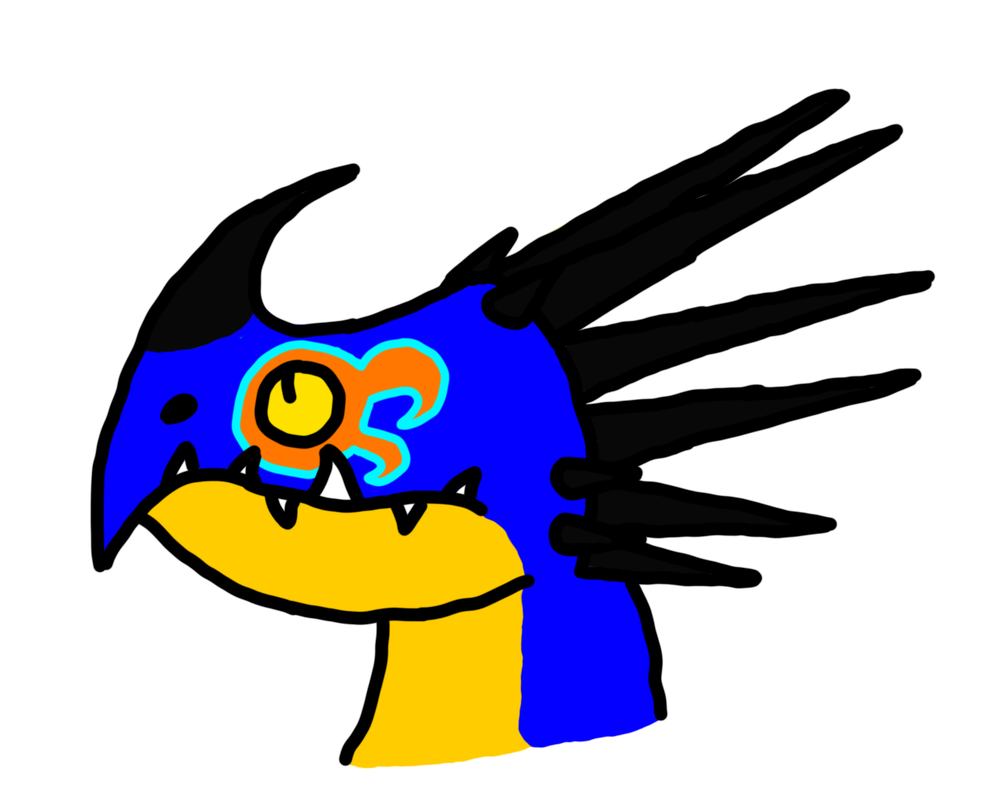 DeadWrong by Zikta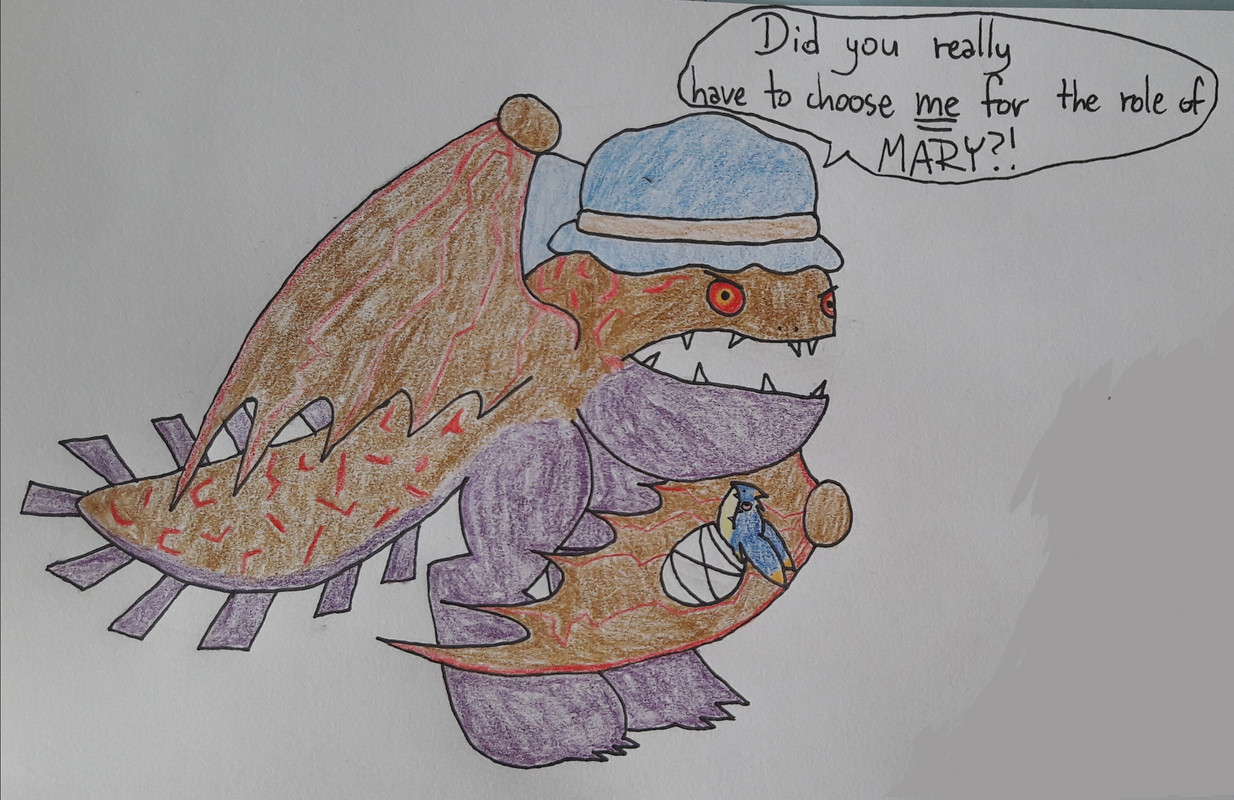 Pluto and DemonStinger by Zikta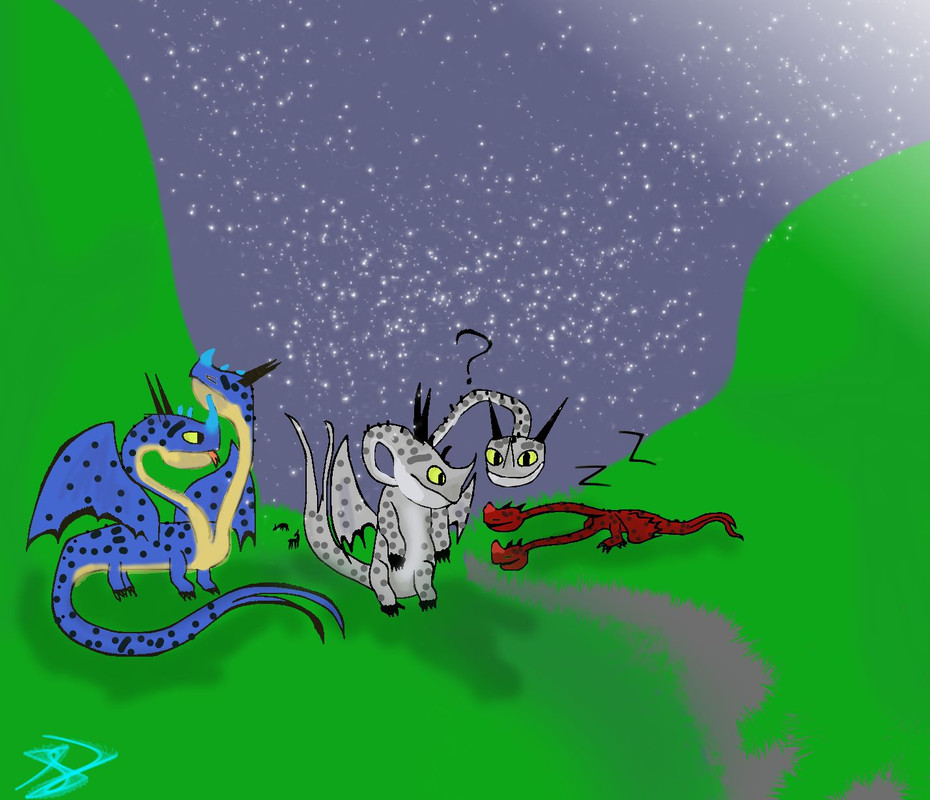 Quatsch und Tratsch, RiverAndConcrete and Ignis et Cinis by RoaringOrigins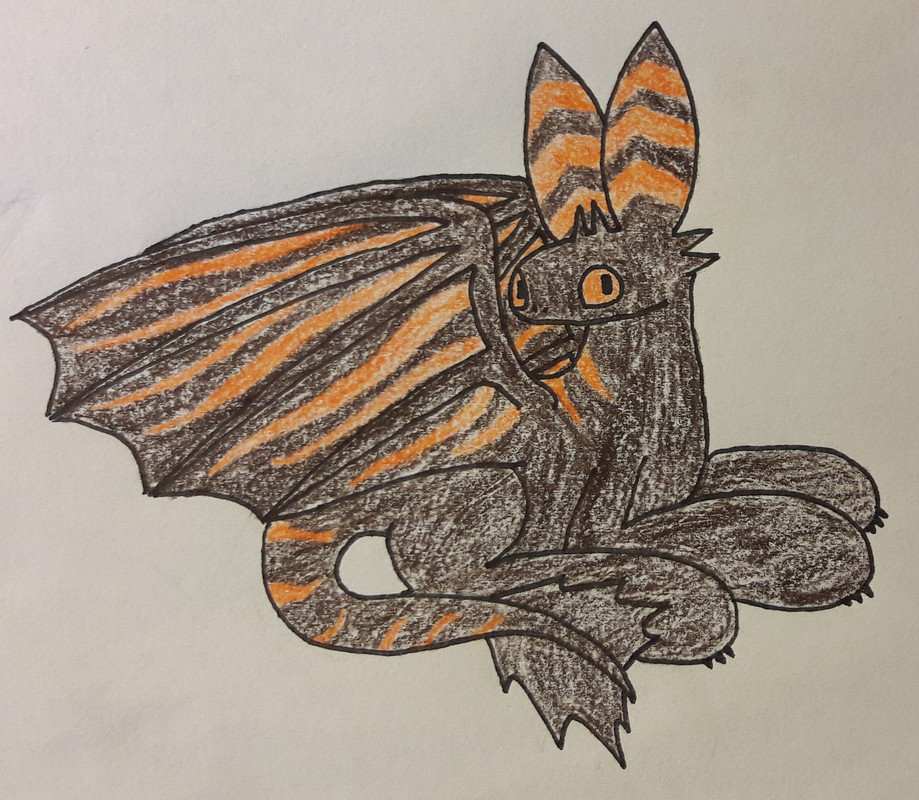 Tiger Baby by Zikta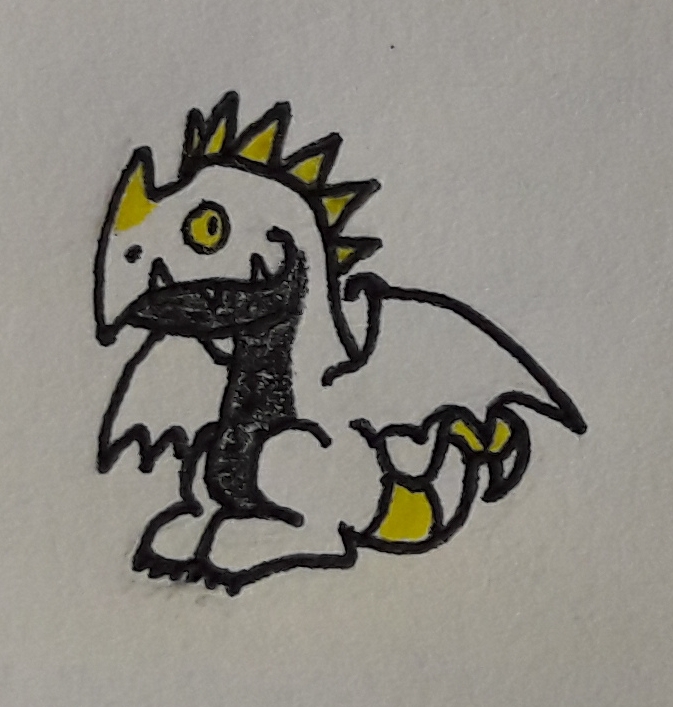 Witchura by Zikta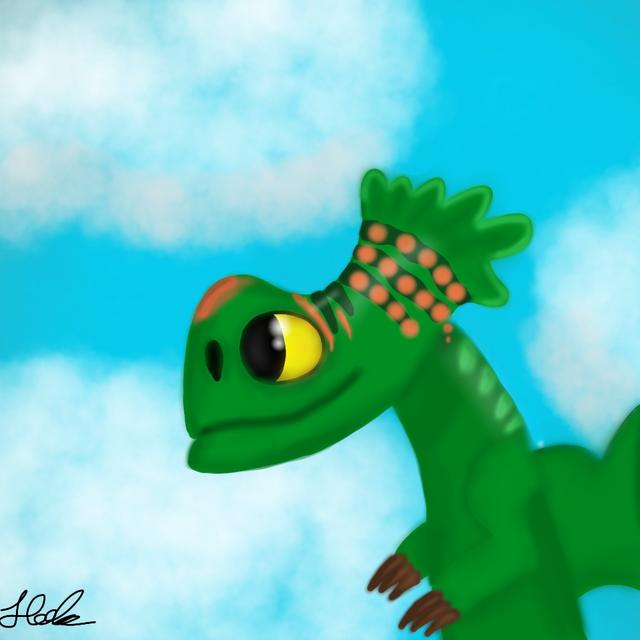 Threadfail by XxXPurpleHolkingXxX


An Artillery Wyvern egg by Wildvanity


Look who hatched! Bluehound Star the Artillery Wyvern by Wildvanity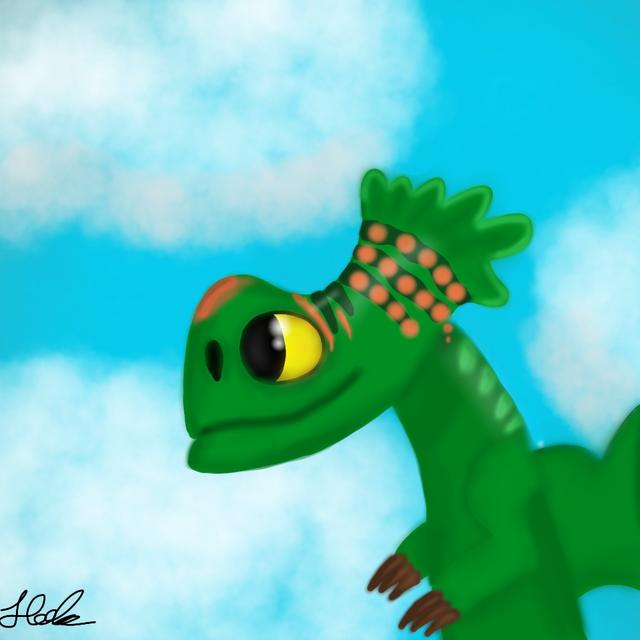 Threadfail by Zikta


Bête Traquée by LissaFish


KillerOnTheRoad as Spyrogia by ImDerpySheylaYT


Ignis as Spyrogia by ImDerpySheylaYT


Cinis as Spyrogia by ImDerpySheylaYT


Bête Traquée as Spyrogia by ImDerpySheylaYT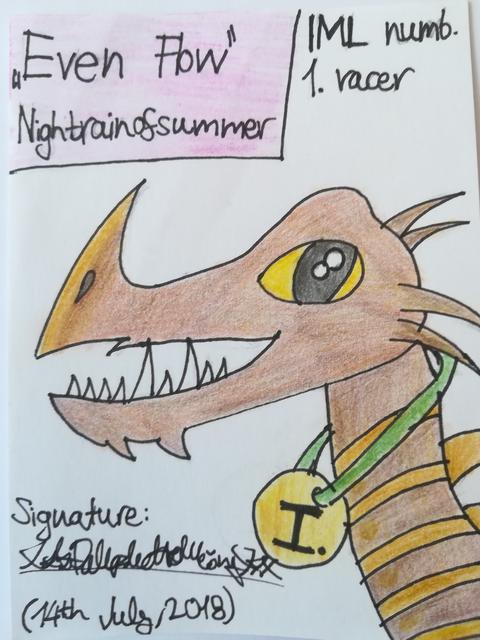 Reward with DehydratedCoyote by XxXPurpleHolkingXxX (no thanks, you're number one :3)


Tiger Baby by AndreaEaston


Sandstorm by AndreaEaston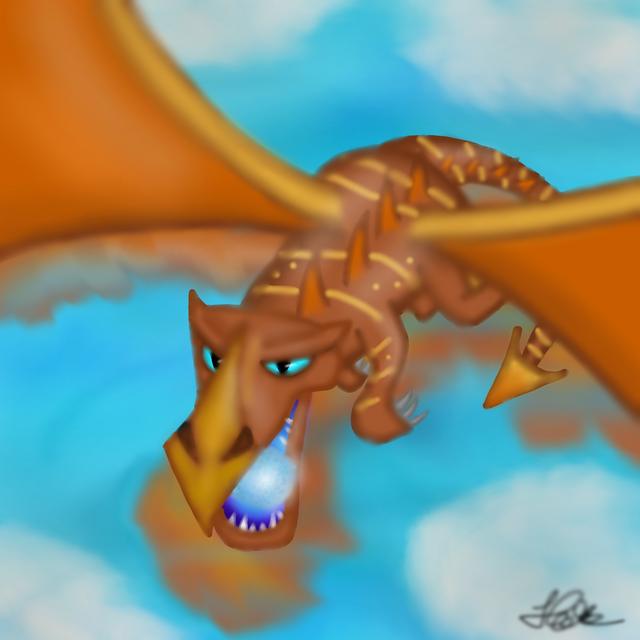 DehydratedCoyote by XxXPurpleHolkingXxX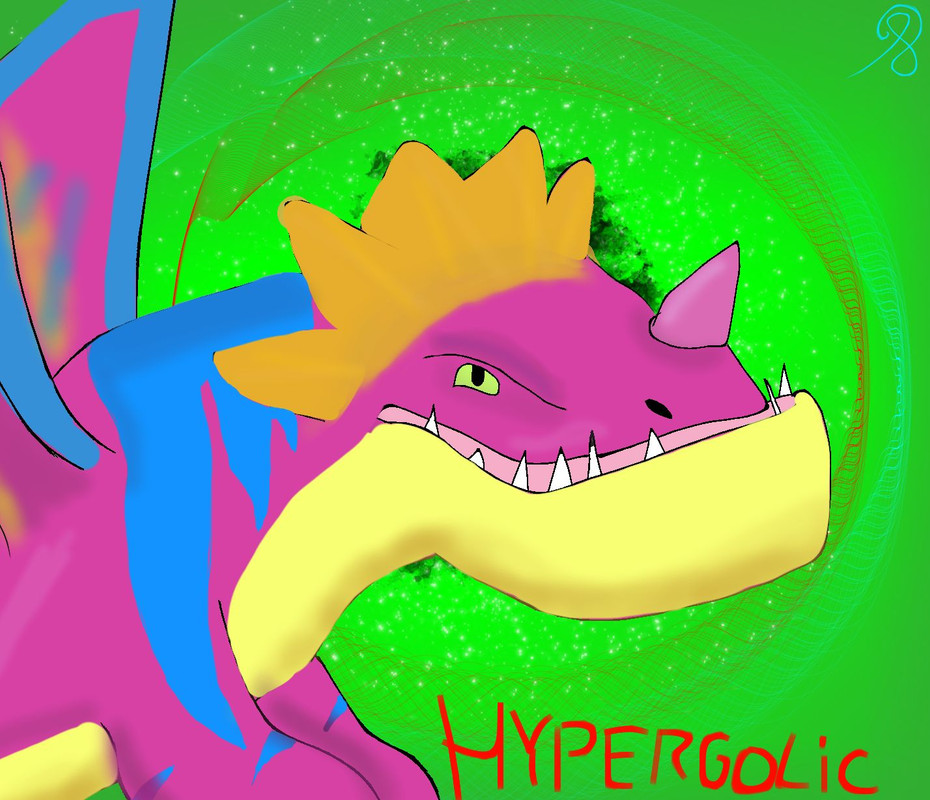 Hypergolic by RoaringOrigins


Primal Scream by LissaFish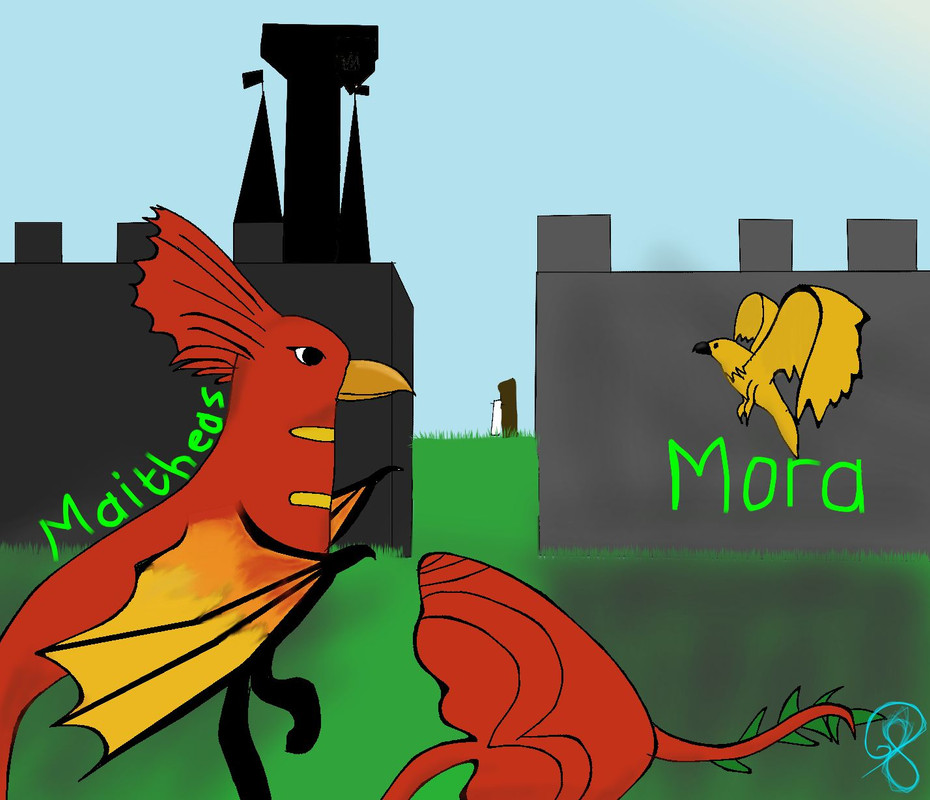 Some non-forum-RP birds by RoaringOrigins
Pics by me


Sandstorm


DeadWrong
Mon, 06/04/2018 - 22:30
#10
No subject
Everyone may request! If I feel like doing it again I can reopen the spots or make a new thread.
Tue, 06/05/2018 - 04:30
#11
If you're sure...
That's Tiger Baby (credits in signature)
Thanks in advance!
Tue, 06/05/2018 - 05:15
#12
I'm totally sure!
Do you want to pick the picture or a surprise? (Head only)
Tue, 06/05/2018 - 07:18
#13
Then it's your fault XD
Completely forgot about it XD sorry, I'd like to have a surprise :)
Tue, 06/05/2018 - 08:12
#14
Tue, 06/05/2018 - 12:19
#15
Here comes Tiger Baby!
I'm not good at making tiger stripes, hope you like it!
Tue, 06/05/2018 - 05:27
#17
"ACHOO"
Oh, hey Tiger Baby x,D Nice to see you again :P
__________________
​Hello my... Chocolate covered strawberries :)
​I'm AntroTyree. Obviously. That's my username.
​Ahem. Anyway here are some random facts about me that you probably don't care about!
​ Name: AntroTyree (As we've already stated)
Age: My OC's age is 14. Not my real age, though.
​Height: Height? How should I know :P
​ Friends: On the forum..: Even Flow (Hi :D) Pineapple, Rheithebrave and MericcupTheNightFury. Won't list anyone else I know because they may not think of me as a 'friend'.
​Dislikes: Vulgar language, world pollution.
​Likes: Whale sharks, Firehouse (band), and chocolate covered strawberries! :D
Weird fact about me: I'm homophobic..
< Everyone after reading my signature.
This is Diana the Screaming Death.
Everyone says she must've been a bad egg because she's the SWEETEST SD in the world. She's sort of like a whale.. They're huge, scary looking but, in reality, they're just adorable. Diana has light blue eyes, blue speckles on her underbelly and underwings, and also has large, vunerable looking pupils.
Mon, 06/04/2018 - 22:59
#19
The subject? You mean that thing I threw into the time vortex?
Could you make an edit of my girl, Gless? You can choose a pic that you want to edit c: That's how she looks like:


By ScarfyWings
__________________
Hey there, humans!
.
Profile pic by Fireflash
.
Wanna know something about me? No? Ok, I'm gonna tell you anyway!
.
Name: Zikta (you've probably already figured that out :/)
Favourite color: Blue
Favourite animals: Cats, dragons c;
Favourite books: Wings of Fire, Time Machine
Favourite series: Doctor Who, Steven Universe, Sherlock, Stranger Things, My Little Pony
Favourite band: Queen
Hobbies: Drawing, writing
Favourite games: Horizon: Zero Dawn, The Last Guardian, Okami, School of Dragons
.
YEP, that's all you need to know.
.
Bye bye!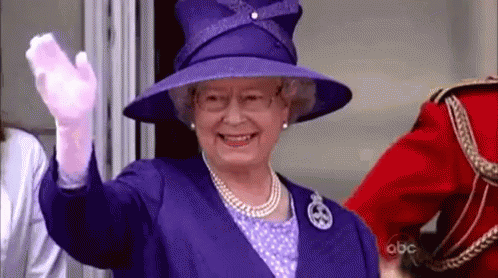 (and don't return)
Tue, 06/05/2018 - 02:19
#20
Who's online
There are currently 28 users and 116 guests online.