New Unknown Dragon Species Theory
In a Hidden World TV spot, and in a Dreamworkstv comment reply video, there seems to be a new type of baby dragon. Here's a few pics: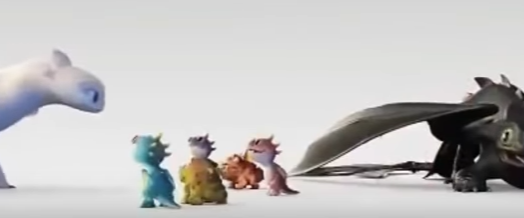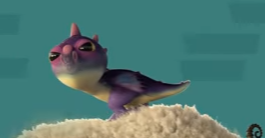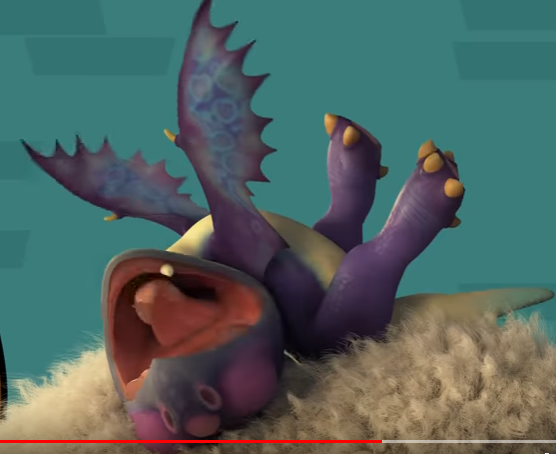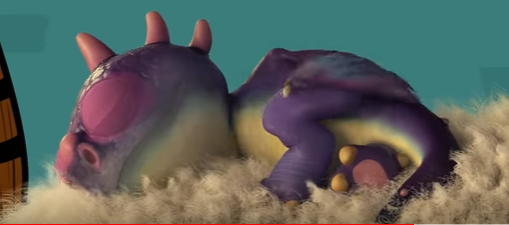 It isn't given a name, so my theory is that it is: SURPRISE SURPRISE! A Deadly Nadder x Scuttleclaw hybrid!
I know what you're thinking, "Come on, Nathanviking! EVERY one of your dragon theories has something to do with a HYBRID DRAGON. Can't you get off the hybrid train already and just accept dragons as they are?!"
My response is, well, hybrids seem like the new direction the franchise is headed in, Dawn of New Riders with their Chimeragon, Titan Uprising with their multiple crazy crossbreeds, it seems pretty likely that it could be a hybrid. However, before claiming my theory is true, let's examine the dragon and rule some things out...
ARGUMENT #1, IT'S JUST A BABY NADDER
Okay, let's see a side-by side:
Nadder Baby Mystery Baby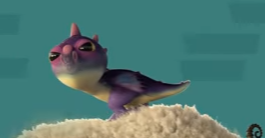 Already, we can see that the Nadder has a larger, more pointed nose horn, more, pointier spikes on its head, and a more defined jaw shape. Its lower jaw is larger than its upper jaw and its upper jaw is more pointed, making the shape of the signature Deadly Nadder "beak." The Nadder has a longer, thinner tail covered in tiny little spikes. And although the mystery baby has the same pattern on its wings as the Nadder, the rest of its body is just too different to be pure Nadder. While one might say that it's a re-design for the new movie, that cannot be it, because other baby dragons such as Fishmeat the Gronckle still have the same design as in Gift of the Night Fury. I think we can rule out pure Deadly Nadder.
ARGUMENT #2, ITS A BABY SCUTTLECLAW
Scuttleclaw Baby
Mystery Baby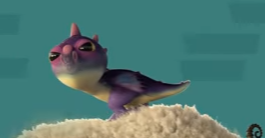 Yeah, I don't think so. Scuttleclaw baby is way bigger, and while some might say the mystery baby is just a younger Scuttleclaw, and therefore smaller, the mystery baby has little spike nubs starting to grow on its tail, while the Scuttleclaw has Hideous Zippleback spines instead.
HYBRID MAKES THE MOST SENSE
Not only does the dragon look too different from either species to be one or the other, but it actually has mixed traits from both, the overall body shape of both, the smoother nose horn of the Scuttleclaw, head spines resembling both species, Nadder spines growing where Scuttleclaw spines would be, and the wing pattern of the Nadder. And while it could be a new species related to both, it is unlikely a dragon from a tv spot and not actually in the movie would be named. In my mind it's a hybrid until further notice. However, what do you guys think? Nadder? Scuttleclaw? Hybrid? New Dragon? Sheep?!