New Moon-Werewolf Supernatural rp(Sign Up)
New Moon-Werewolf supernatural rp

Lore
Werewolves, a species where it allows human shapeshift to a wolf that is the size of a grizzly bear when angered. During full moon, these creatures came out to play; you better be careful. Because when you are bitten, you turned into a werewolf.
In the town of Tokyo, Japan. Everything is peaceful til one day a scream could be heard shattered through the night; that night changes everything.
The next morning, bodies with large claw marks all over them could be found everywhere, young and old; police from different cities tries to investigate the cost of their death, but none could give a soild answer. In the end they mask this death as animal attack.
Many month past, the city of Tokyo and the rest of Japan were on high alert, wary that one day, the history would repeat it self once more. But to their confusion mainly relief the attack sudden stop and never happened again, everything seems peaceful once again as citizen return to their daily life.
This was until 2 years later, when the incidient happen once again, this time in an alleyway behind a school called, " Kaijo High School"; not only so, there are witness saying that they seen a pack of what it seems to be bears out at a full moon hunting for food, the witiness also said at that time a group o students were using that alleyway to get home.
The city of Tokyo once again being thrown into chao and worriness, like last time; no matter how much people investigate, they can't find soild evident of something is going on. Like last time it was mask as an animal attack once again.
But in everyone's heart, there is a feeling, a feeling something abnormal is hapening right in their city without them knowing. What is happening? Is there such thing as supernatural?

Come join us at New Moon.



Tue, 01/28/2020 - 10:48
#10
ready to howl!
Name: Miyako Hayashi-Mori
Age: 16
Gender: femaele
Sexuality: straight
Occupation: fighter (teaches martial arts in her spare time at the community center)
Species: born werewolf
Rank: Epsilon
pack: Blood Eclipse
Triggers/no trigger: Full moon shift
Bitten or none-bitten: non bitten

Weapon: spear
(from when she was a hunter) called Enigma (the blade is made from a silver/platinum alloy so it's effective on Werewolves as well as humans, the haft is made from a light strong birch wood polished to be pure white so that the silver from the blade wouldn't affect Miyako when she was using it and it can collapse into a cylinder that she can carry in her backpack) and her current weapon (even though she still occasionally uses Enigma) and a knife
her Dad gave her for her birthday with her name on it and birthday that she likes to jokingly call Damascus because of the type of metal it's made from and she's perfectly licensed to carry (she keeps the permit in her purse, just in case)
—appearance—
Height: 5" 9'
Weight: 160lbs
Physical appearance: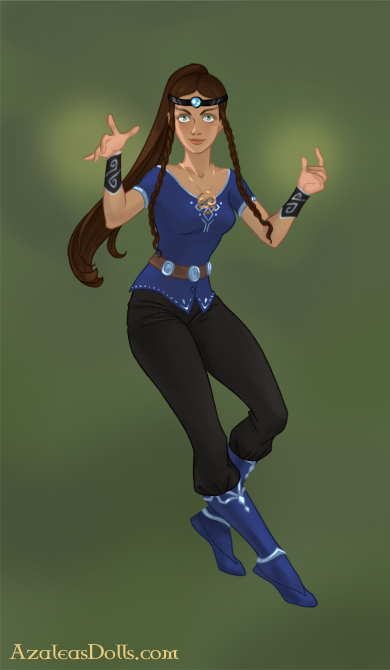 <-- the necklace is a lotus necklace
her Mom gave her when she turned 12. This is her casual look for school (unless we do uniforms like in most Japanese anime, then it'll be her general casual look
, her sports outfit
Wolf appearance: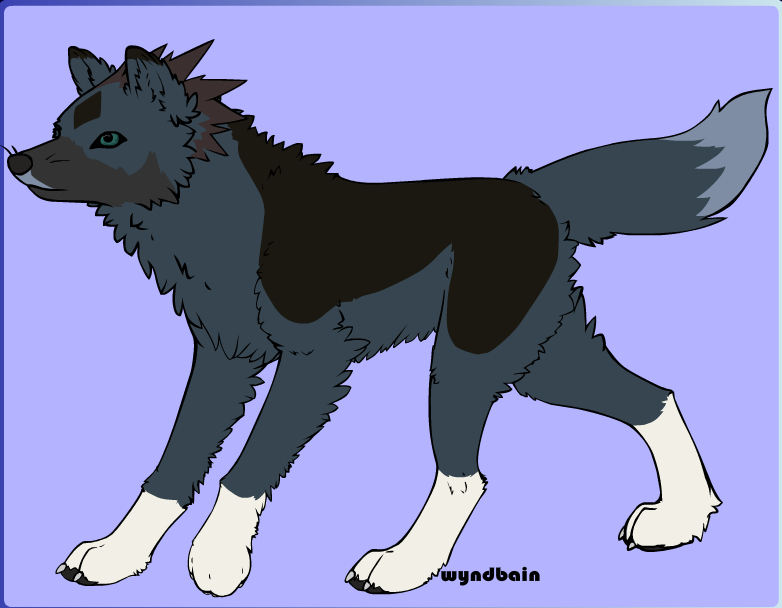 ———History———-
Personality: While Miyako is a friendly girl, she keeps her emotions locked tighter than a safe in a bank. Or she tries to anyways. Sometimes her temper gets the better than her and it takes all her willpower to keep from going full wolf on someone in public. Her mother would frown on a lady going wolf on someone after all! Especially in public. While Miyako can pull off the sophistication of a socialite, she'd rather be in the forest hunting with her Dad. And just because Miyako is friendly, don't mistake her friendly attitude for naivety! She'll kick your sorry backside to the curb if you mess with her own little pack of friends! She's a third degree blackbelt for a reason! She teaches kids at the local community center and is always willing to listen if you need to vent your problems. Though she will draw a line at certain things that are best not listed here.
Family: Hayashi - mother: Izumi Mori Father: Kenta Hayashi
Crush: tbd
Gf/Bf: TBD
History: Not one of the most prominent families in the Blood Eclipse pack, her family have always been Epsilon fighters or Kappa hunters. While she started out as a hunter, Miyako worked her way up to being a fighter by proving her skills in that area. Her preferred weapon is the bow and arrow from her hunting days as a preteen tagging along after her father, he gave Miyako her first hunting knife when she turned 16. While her father wanted a son, Kenta ended up with Miyako as his one and only child instead. He didn't care, he was just glad that she took an interest in the family business (and that she was a happy, healthy baby and he doted on her).