Need Names Ideas For My New Spyrogia OCs.
So... I am currently having issues with the names of my new Spyrogia OCs...
I wanted to give Icarus a girlfriend, and so two babies :'D
But...
I don't have any names ideas for them. If anyone got good names for them, please comment below! I'll be happy to see them!
Please no weird names or food names...
Here is Icarus' girlfriend and the mother of the babies.
And the babies!
Top one is male, bottom one is female.
__________________
I AM AGAINST HACKING IN SoD!!!
Welcome to my Signature! :D
Derpy Sheyla
Rotom and Magnezone fan coming through x3
Clan Banner #2 made by me! :D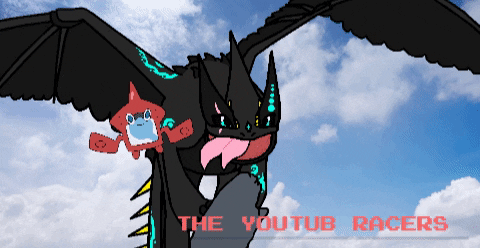 My character (Main account):
Name: ImDerpySheylaYT
Level: 50
Main Dragon: RotomDex
Number of Dragons: 200+
Favorite Dragon(s): Skrill, Deathgripper, Light Fury, Crimson Goregutter, Screaming Death, Devilish Dervish, Stormcutter, Woolly Howl, Sand Wraith, Night Fury, Scauldron, Deadly Nadder, Buffalord, Silver Phantom, Sweet Death
(This is classed into random xD)
Besties: MasterOfRandomness, dragon class master, astridthefierceandtheworthy, RoseyTheAmazingDragonRider, HawkFury
Trophies: 26 000+ (counting xD)
Clan: The YouTub Racers
Position in Clan: Leader
Hobbies: Racing, flying around islands, Battle Events, hanging out with friends...
-Yes I know, I replaced the thing here lol-
*ahem*
My OC (Derp Birb the Owlyan Pics):
Here's the official
Things I like:
- Dragons
- Potatoes
- My Little Pony (don't judge xD)
- HTTYD OCs
- Pokémon
- Rotom (PokéDex)
- Magnezone (I'm addicted now)
- Dangerous and deadly looking dragons (gneheheheheheh, beware of my Deathgripper Army!)
- Drawing
- More Potatoes
Clan Banner (made by me, so nobody steal it! It can be used for my other Clan Members)
Maybe new Stuff coming soon :'D
I'm lazy
Wed, 07/24/2019 - 18:31
#1
EllaAcademyOfBerk
Offline
Supreme Viking Champion
...
Hey there Sheyla! :D
And hmm... Maybe for the young pink baby Rose / Rosegold? I know it's a cheesy name, but it's late in the night and I'm browsing through the forums XD I'll post more suggestions if I come up with any! :)
__________________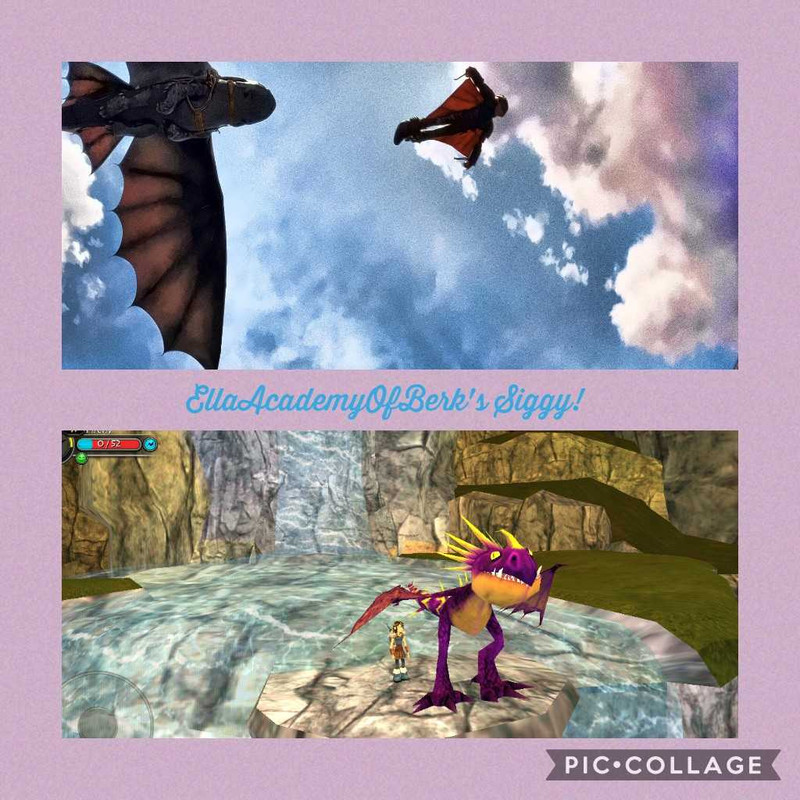 Hey guys! Before you head into my siggy I've got a little message for you. Yes, you. Everyone here has their own opinions, and in the siggy you will see dragons and shows I dislike. Please remember that someone else can adore the same dragon that I despise, so I just wanted to give a quick reminder. In that case, carry on into my siggy! :D
Things in my siggy:
1. About me in real life
2. Friends
3. Info about me; HTTYD wise
4. Toothless fangirling section
5. Art made for me by others
6. End!
Well hello there! Thank you for visiting :D
Fair warning before you enter: I can randomly start fangirling or freaking out about Night Furies!
About me in real life!
Name: Just call me Ella! Friends can call me Ellie :D
Age: My birthday's in November!
Zodiac Sign: Proud to be a Scorpio ;)
Education: I'm homeschooled :)
Favorite book(s): Percy Jackson, Heroes of Olympus, Trials of Apollo, Magnus Chase, How To Train Your Dragon, The Hunger Games
Favorite Movie(s): HTTYD 1, Spirit: Stallion of The Cimmaron, Lego Ninjago.
Least Favorite Movies(s): HTTYD 3 wasn't up my alley and waaaaaay too emotional.
Favorite TV series: Dragons: Race To The Edge, Dragons: Riders of Berk, Dragons: Defenders of Berk, Lego Ninjago, The Worst Witch, Free Rein, Rescue Riders. (A certain big sis of mine, (It's Tilly XD) change my view point on it. Also my brother's been watching it and I can't help but like it.)
Favorite color(s): Red and Lavander / Purple
Least Favorite color: Don't have one!
Favorite Animal(s): DRAGONS and dogs :)
Disliked Animal(s): I'm not particularly fond of cocoroaches.
Friends!
You are all awesome people here on the forums, but here are a few special peeps that I'd like to write in:
TILLY - You are seriously the best friend a girl could ask for. I don't know how my days would be without you, you and our crazy Hunger Games fanigirling (Finnick is AMAZING girllll XD), a person to talk to, a shoulder to cry on. I am proud to be able to call you my best friend <3
Lady Fighter - I hope you know I'll always be there for you if you need me to Lady <3

Made by the amazing Dragonriders Fury!
Info About Me; HTTYD Wise!
Favorite Dragon: For those who know me and those who don't... NIGHT FURIES RULEEEE!
Least Favorite / Disliked Dragon: Light Fury. Just... don't mention her while I'm there please XD
Favorite Class(es): Tidal and Strike. Don't make me choose because I simply can't!
Least Favorite Class(es): None!
Favorite dragon rider: Hiccup Horrendous Haddock III
Least Favorite Dragon Rider: None! I love 'em all each for specific reasons.
Favorite cannon dragon(s): Toothless, Stormfly, Windshear.
Favorite Cannon Dragon(s): As if I could even have a least favorite! XD
If it wasn't toooo obvious, I adore Night Furies, and therefore needed them to have their own spot in my siggy. Welcome to Night Fury Corner!
None of the above images or gifs were made by me... rather they were pulled from Google for being EXTRA cute. :D
This is art made for me by others. Thank you guys! :D
This is my Viking, Ella. She was drawn by Mimu. Thanks again!
This...is Firefly! I love her and my Razorwhip, Seaside, to the death. Made by the extremely talented Andrea! Thank you so much!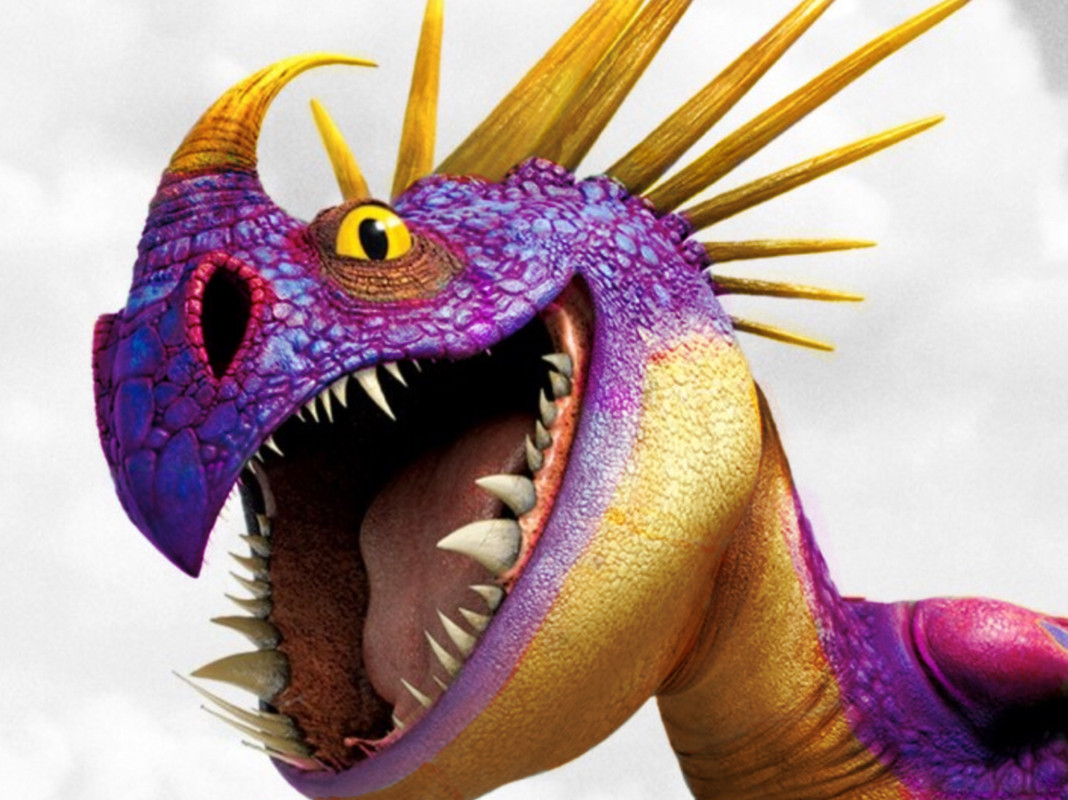 This AMAZING edit of my Nadder Firefly was done by DragonfIy! Thank you so much, it looks truly spectacular <3 :D
This MASTERPIECE was drawn by Frugal Tiko... thank you so muchhhhh!!! :D

Razorwhip banner made by the epic Dragonriders Fury! :D
Above gif was not made by me but my God it was so cute I had to add it!
Well my friend, thank you for making it to the end of my Night Fury filled siggy! I hope you enjoyed it :D
Feel free to pm me, we can chat about total randomness or scream about RTTE, DoB, RoB, or anything really! (I mean it, don't be scared to pm me, I don't bite. XD)
Have a fantastic day, and may God Bless You! :D

Epic Typhoomerang banner made by Dragonriders Fury! She is super talented! :D
Who's online
There are currently 23 users and 111 guests online.