NEED HELP OF SORTS? ASK ME!!
Hello everyone! I am available for questions and tips! My signa is below! No question is unimportant!! Feel free to ask. I'll try my best to answer!!:D
__________________
DRAGON RACERS, DRAGON RACERS, OI OI OI!!
Unique Legacies. We are all unique in our own way!
Me and Toothless II ~ 12-21-16 Edited by the amazing Donnala :)
I am
Art website down below!
CristalWings
(known as XCristalWingsX in SOD)
second profile: CristalSprings
Having difficulty seeing gifs? Scroll outside the signature and back again!
I am a member of the SODPD. I will not hesitate to take your keyboard in!
Type: Young Lady
Nickname: Cristal
Age: 17
Clans: Unique Legacies (info? All the way down,
and banner and link 1/2 down)
The Dragon Racers (banner and link 1/2 down)
Rank: Elder
member
Leader: UL: Fire The Fighter
Leader: TDR: Drums
Trophies: 1111
Country: Eastern USA
Besties: ClayCanyon,
TizziLizzie,
xXSadieCaneXx,
Andlangur,
sPLANTWINGs,
QueenAbagail
(previously known as Springvneedham),
FireTheFighter
(previously Firefighter),
Ivy is Deadly,
Olivia is Amazing,
and TightWing.
Hang out: Wilderness, Training Grounds, & Edge
Friend codes: PM me for it
Personalities: Loyal, Kind, Encouraging, Forgiving, Caring, Patriotic
Art website: http://snpart.wixsite.com/creationbybrush
My first hand drawn viking drawing of me.
Real-Life favorites:
winter
blue
horses
purses
art
singing
acting
music
dogs
cooking
movies
friends
I Love:
1. Hanging out with friends!
2. Winning races!
3. Getting new dragons!
4. Quests!
5. Soaring through the sky!
Current Dragons:
in received order
1. Jewel (lady nadder)
2. Zap (guy shackjaw)
3. Red Amber (lady deathsong)
4. Valor (guy armorwing)
Fav. 5. Gold (lady razorwhip)
6. Raphael (guy singetail)
7. Rocky (guy erutadon)
Fav. 8. patriot (guy typhoomerang)
Fav. 9. Toothless II (guy sand wraith)
10. Queen Elsa (lady groncicle)
11. Aquada (lady sliqifier)
12. Leena (lady sand wraith)
13. Gecko (lady flame whipper)
Biography:
Hello everyone! I'm CristalWings! I'm a lead elder of the top 100 clan Unique Legacies, and a member of top 10 clan, The Dragon Racers! I have been playing SOD for over a year now! I love all of the HTTYD movies and seasons! (but i like the first best!). Like most I adore Hiccup and Toothless! I am not a member sadly but I dont like the idea of paying real money to play a game. (that doesnt mean im not a serious player!) But I have done a free month of membership and did quite a bit of the packs! I love painting, (my account pic is usually one that I painted!!) singing,acting and of course playing SOD! My favorite music artists are TobyMac, Britt Nicole, Mandisa, and For King and Country! I often watch SilverWeed San on youtube! I love dogs and horses! My favorite color is light blue which is how i came up with my name. I have bought the Edge, Icestorm Island, Impossible Island, and the deathsong pack. Whenever i find an argument i try to stop it with everyone leaving happy so i guess im a Peacemaker here in the game. Im always posting something cool so check out my track! I love you all! Keep on shining!!!
~ CristalWings :D
CLANS
A proud elder of...........with first viking. Info? All the way down.
To join Unique Legacies click this link to see our join page.
http://forum.schoolofdragons.com/content/rising-top-clan-unique-legacies-looking-members
Also a proud member of.........with second viking.
To join The Dragon Racers click this link to see the page.
http://forum.schoolofdragons.com/content/dragons-racers-recruitment-2017-redesigned
Art
My first hand drawn drawing of a friend and her dragon.
Screenshots
Happy Friends Day!!
Me and my groncicle Queen Elsa on the lookout.
Me and my younger sand wraith Leena.
Puffinsss
ME
GIFS
Majestic Toothless
How to Train Your Dragon movie poster
Well i would not have guessed that they use a cat to make the toothless animations! :/ Maybe!!
Duh da duh We're dead.
How To Train Your Dragon 2
Doesnt Toothless have a cheshire-like smile in this picture!!! So cute and different!
friend fight
3..2..1..HES DOWN!!!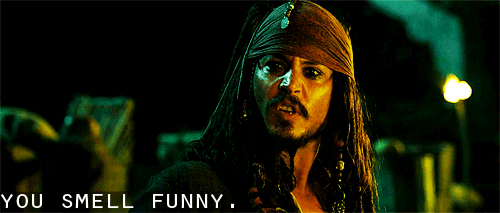 lol lol lol :D
My clan recruiting picture (made by XFirefighterX ~clan leader)
Currently on No. 70 in top clans. We are very friendly and always wanna hang out
with friends or clanmates. We help each other who is in need.
Clan Leader: FireTheFighter (not very active)
Current Members: 50/100
Current Elders: Me, TizziLizzie, Holaciao, .......
Clan Rules:
1. Must have 100+ trophies to join
2. Must be friendly and helpful
3. Respect each other
4. Win trophies every so often you play so we will move up
5. No hackers (if u see a hacker from the clan report to me w/ proof)
6. Have fun :)
We are very nice to each other and are like family! Each one of us is unique in our own way! If you want to join, PM me your friend code, in game name, and # of trophies and I will check you out! Must have 100+ trophies to join! To automatically become an elder, you must have 2,000 trophies! Thanks!! And good luck!! ~Cristal :D
Wed, 11/23/2016 - 20:08
#1
I'm kinda new here so....
So I've been playing SOD for well...a long time, but I've just joined the forums. Anyways, I still haven't figured out how to post pictures and images on my signiture and posts. Any advice?
__________________
Heyo! And welcome to my siggy!
Good luck ;)
First off, my drawings!
I love to draw and do it for fun most of the time. I also draw for special events :)
below are some examples of my art. Enjoy!
These are just a few examples :) I've made many more and will draw more also.
Alright so....ELLO HOOMANS! Here's some info on my OC :3
Name: Francine
(Frankie)
Apperence: long red hair with bright green eyes. She wear loose, winter clothing with a large, light blue hood. Her boots are covered in snow (since that was where She grew up) and have no memory of her family.
Weapon: Two twin swords
dragons:
titan gronckle: Nightel
Titan screaming death: Entity
Titan razor whip: Rainstorm
Titan deathsong: whiplash
Adult Groncicle: illuminum
Adult Singetail: Windsnap
Adult Eruptodon: Smoke Rock
Adult Amorwing: Amber Gravity
Titan Skrill: Bristle tail
Titan Stormcutter: Mystery
Titan Typhoomerang: Winter
Titan Hobblegrunt: River Song
Adult Wooly Howl: Pilot
Adult Changewing: Ghost
Age: 17
Distinctive features: small Scar over mouth
Personality: Loyal, Brave, wary
Weaknesses: Family and her Dragons
pm me if u wanna RP!
Anyways, so wanna get to know me? here's some fun facts!
1. I'm a girl (obviously)
2. My favorite hobbies are listening to music and reading books
3. My birthday is June 1st
4. I have a 40 gallon salt water fish tank
5. I'm a Christian
6. My favorite band is Imagine Dragons (well and a lot others >~<)
7. Favorite movies are HTTYD, HTTYD 2, and if the hunger games, Supernatural, Merlin and many others
8. I love Cats!
9. I'm a rower (not canoeing -_-)
10. I like food :3
And finally, 11. Nope, I don't support LGBTQ, but I don't hate the person, I hate the thing that they're doing
Brace yourself....
FANDOMSSSSS
Meraculous Ladybug
Gravity Falls
Supernatural
How To Train Your Dragon
Art from Others,
Thanks Frozt Wolf! Looks amazing :)
Amazing Skrill drawing by Lululu 6161
My Woolly Howl by AlicornBrodie. Tysm!
By the AMAZING ToshiLoshi! On a scale from 1-10 I'd give this a 100! TYSM!
Tiberius made by Dragonist Hellen. So cute!
Alright! So far so good right? I'll be adding more later!
Wed, 11/23/2016 - 20:59
#2
Yes i will post some links or
Yes i will post some links or something that i used. I recently learned how to do it so i'm still getting the hang of it. I'm on mobile but i will post soon on computer. Thanks and i will get back to you!
Wed, 11/23/2016 - 21:10
#3
....my dragon ate my subject...
Fri, 11/25/2016 - 23:26
#4
LINKS TO VIDEOS THAT HELPED ME POST PICTURES!
https://youtu.be/sA-YmI5y0VU ~Swift Champion
http://forum.schoolofdragons.com/content/how-post-imageartworkgif-your-signature-or-post
COPY AND PASTE! This post above is instructions on how to use TinyPic to ost pics. IF YOU SO CHOOSE TO USE IT!
https://youtu.be/Gv1geHvtSgk ~SliverWeed San
Also sometimes you can find cool pictues on google and copy and paste useing the little house icon in the edits. You dont have to create an acount with someone, though it is not as limited or slower. Sometimes doing this the pictures dont even show! But thats small. If you want, I can send you my in-game friend code. :)
Hope this helps! Please tell me if it does! Happy posting!! :D
Who's online
There are currently 35 users and 51 guests online.