Navlyn Fury is taking her second, indefinite leave of the forums..
Hey y'all! For personal reasons, I am leaving the forums again. I am sorry to VoSpader, Vanilia Viking, and everyone else who has requested from me! I will try to get your stories done (you can still request) but I won't be returning to the SoD forums for an indefinite period of time.
Hope to see you in a few months or so!
~Nav
__________________
Looking for something to jam to? Here!
Spotify Playlist: My Spotify Jam
~~~~~~~~~~~~~~~~~~~~~~~~~~~~~~~~~~~~~~~~~~~~~~~~~~~~~~~~
Welcome to my Siggy!
RP Hostess | Mostly Pessimistic | Introvert | Aspiring Author |
You can call me Nav or Fury. I also go by Erin Larz. In real life, I am like this, but whenever it's not face-to-face, I am like this. I love to read, draw (digital drawings) and write my own stories/books. My favorite genres of books is mostly everything besides classic (PM me if you wanna complain about my taste in books). I have a heart for myhical animals (particularly the scaled, feathered and fuzzy ones) and often wish the things of the imagination came true. I'm a homebody but like to get out every now and then (preferably the library, lake or at my friend's house) and I enjoy listening to all sorts of music from Christian rap to Epic North's soundtrack worthy music!
Feel free to PM me for anything!
~~~~~~~~~~~~~~~~~~~~~~~~~~~~~~~~~~~~~~~~~~~~~~~~~~~~~~~~
Learn of my characters' origins in Faze Idolz!
Faze Idolz ~ The Official Tracking Thread
A perilous Game of War is at hand!
Game of War ~ Official Tracking Thread
I am currently taking requests for stories!
Would you like a story from me?
Play some Forum Games with me!
Riddles in the Dark - Forum Game
Two Truths and A Lie - Forum Game
Get to know me through my other threads!
If you could? ~ For Avid Readers
What If? | AU Brainstorming | Brainstorm HQ | BEWARE: Possible spoilers!
Take a look at my Request Threads!
Taking Requests for Viking IDs!
~~~~~~~~~~~~~~~~~~~~~~~~~~~~~~~~~~~~~~~~~~~~~~~~~~~~~~~~
RPs currently being hosted by: Navlyn Fury
Certain Death or an Unlikely Victory - Unlimited Spot PJO RP | Reworked and Rebooted
Thieves and Scorpions - 7 Spot WoF SandWing Hybrid RP | Reworked and Rebooted
~~~~~~~~~~~~~~~~~~~~~~~~~~~~~~~~~~~~~~~~~~~~~~~~~~~~~~~~
Introducing Hobbs, my fearsome Siggy Guardian!
~~~~~~~~~~~~~~~~~~~~~~~~~~~~~~~~~~~~~~~~~~~~~~~~~~~~~~~~
Rogue Wolf - Loud and Proud (as usual)
Clan: The Dragon Racers
Viking Name: Rogue Wolf
Friend Code: PM me
Trophies: 2,000+
Dragons: too many to put here, but i have more than 22
Main Dragons: Saebyn (Woolly Howl), Dagro (Sand Wraith), Tundragon (Snow Wraith), Skeil (Razorwhip), Reaper (Screaming Death), Clay (Mudraker),
Favorite Place: Training Grounds
~~~~~~~~~~~~~~~~~~~~~~~~~~~~~~~~~~~~~~~~~~~~~~~~~~~~~~~~
~Some Things About Me~
I am the person who makes a lot of mistakes irl and on the forums
I prefer limited spot RPs over unlimited spot RPs
I love dragons and wolves
I'm a booknerd
I am in the Percy Jackson fandom, and ship Percabeth
I ship Hiccstrid too
I am obsessed over archers and medieval stuff (particularly hot archers XD)
Somedays I'm introvert, sometimes around friends I'm extrovert
I'm Never in the Ever-Never Army (and in the fandom)
A Ravenclaw and proud of it! (don't kill me please I haven't read the books yet but took the official test anyways)
My favorite color is black
My second favorite color is red (ike blood red)
My Fandoms
Percy Jackson and the Olympians (PJO)
School for Good and Evil (SGE)
Wings of Fire (WoF)
Ranger's Apprentice (RA) / Brotherband Chronicles
Keeper of the Lost Cities (KotLC)
Septimus Heap (SH)
And much, much more... >:)
Ships
Percabeth (PJO)
Hiccstrid (HTTYD)
Sokeefe (KotLC)
Tagatha (SGE)
Hophie (SGE)
~~~~~~~~~~~~~~~~~~~~~~~~~~~~~~~~~~~~~~~~~~~~~~~~~~~~~~~~
I'm proud to be part of...
The Resistance - Megaboltphoenix
The Dragon Racers - httyyd (JbMiler)
The Resistance (Forum and In-game)
Wanna be part of the fab society? read these threads to learn more!
The Resistance Recruiting page | The Resistance Anti-Hacking Forum Society ~ Ultimate thread | The Resistance FAQs |
I advise you either PM megaboltphoenix or read the Resistance FAQs and the recruiting page to learn more.
I am part of the Forum clan/society The Resistance. We hunt down hackers and report them on the Forums. The Resistacne can be found in-game as The Resistance Society I believe. I'm not sure tho. You can mak a Cyber Dragon by nicely asking Mega or using her bases, which the links can be found in her signature.
~~~~~~~~~~~~~~~~~~~~~~~~~~~~~~~~~~~~~~~~~~~~~~~~~~~~~~~~
~Gallery~
Viriad by Megaboltphoenix
Resistance Badge by Mega
Rogue Wolf edit by Archery and Dragons
Rogue Wolf gif edit by the fantabulous Zit!
Zier by 1flower
Clan banner found on httyyd's siggy
Rogue Wolf by donnala
Dagro by grumpyforlife2
Maelstrom by Archery and Dragons!
Jensi the Notorious Nadder by Lululu6161
Rogue Wolf edit by Werewolfgirl1253
Saebyn by Feenix the Fire
Namica the Vesupa by Bavelly
Yenzi, Lunar Dragon Adoptable by snowflake12298
~~~~~~~~~~~~~~~~~~~~~~~~~~~~~~~~~~~~~~~~~~~~~~~~~~~~~~~~
~Quotes~
"There is no easy way to say 'I'm sorry'" - me
"Fix me Foster. You're my only hope." - Keefe (Keeper of the Lost Cities)
What was surprising though, was what Starflight got up to when he was bored - Wings of Fire, The Hidden Kingdom
"Somebody needs to tell Shade Boy the role of Troublemaker with Daddy Issues is already filled" - Keefe (Keeper of the Lost Cities)
"Just tell them to stare into each other's eyes and they'll be good" - Keefe (Keeper of the Lost Cities)
"Too much flab and not enough ab!" - Joker (LEGO Batman Movie)
"What is the password?" "Iron Man sucks!" - 'Puter, Batman (LEGO Batman Movie)
"Winning is no fun when there is no loser," - My mom
"Take the pain!" - my friend's dad
"When you write with a bird, it's called tweeting," - Maui (Moana)
"Because I'm one of the idiots who live in it!" Peter Quill (Guardians of the Galaxy)
"You said it yourself, ****, we're the guardians of the galaxy," - Peter Quill (Guardians of the Galaxy)
Fri, 08/11/2017 - 22:58
#3
You will be dearly
You will be dearly missed!!!!:'( hope you come back soon or sooner...will you still play the game? .hope everything s all right. If not hope it will be. If so have a good time!-Cristal,your friend
__________________
Unique Legacies. We are all unique in our own way!
Me and Toothless II ~ 12-21-16 Edited by the amazing Donnala :)
I am
Art website down below!
CristalWings
(known as XCristalWingsX in SOD)
second profile: CristalSprings
Having difficulty seeing gifs? Scroll outside the signature and back again!
I am a member of the SODPD. I will not hesitate to take your keyboard in!
Type: Young Lady
Nickname: Cristal
Age: 17
adventure level:35
farm level: 21
stars: 2 gold
Clans: Unique Legacies (info? All the way down,
and banner and link 1/2 down)
The Dragon Racers (banner and link 1/2 down)
Rank: Leader
member
Leader: UL: Me (formally fire the fighter)
Leader: TDR: Drums
Trophies: 1285
Country: Eastern USA
Besties: ClayCanyon,
TizziLizzie,
xXSadieCaneXx,
Andlangur,
sPLANTWINGs,
QueenAbagail
(previously known as Springvneedham),
FireTheFighter
(previously Firefighter),
Ivy is Deadly,
Olivia is Amazing,
and TightWing.
Special someone: xWaveRyderx
Hang out: Wilderness, Training Grounds, & Edge
Friend codes: PM me for it
Personalities: Loyal, Kind, Encouraging, Forgiving, Caring, Patriotic
Art website: http://snpart.wixsite.com/creationbybrush
My first hand drawn viking drawing of me.
Real-Life favorites:
winter
blue
horses
purses
art
singing
acting
music
dogs
cooking
movies
friends
I Love:
1. Hanging out with friends!
2. Winning races!
3. Getting new dragons!
4. Quests!
5. Soaring through the sky!
Current Dragons:
in received order
1. Jewel (lady nadder)
2. Zap (guy shackjaw)
3. Red Amber (lady deathsong)
4. Valor (guy armorwing)
Fav. 5. Gold (lady razorwhip)
6. Raphael (guy singetail)
7. Rocky (guy erutadon)
Fav. 8. patriot (guy typhoomerang)
Fav. 9. Toothless II (guy sand wraith)
10. Queen Elsa (lady groncicle)
11. Aquada (lady sliqifier)
12. Leena (lady sand wraith)
13. Gecko (lady flame whipper)
14. Silver Moonlight (lady why howl)
Game origins:
Cristal is Astrids cousin and friend. Her dad was Fearless Finn Hofferson, brother to Astrids Dad. Cristal is 2 years younger then Astrid though she sometimes thinks and often shows she just as smart. She has a more caring personality and connects more with dragons on a soul and mind level. Just the same Cristal admires and loves her cousin above all. She was born with really light blue black hair but after exposure to a dragon it lightened to an aqua blue unseen by Vikings before. At first she was teased because of this but at age 12, she made her first breakthrough to a pink blue madder in front of all of Berk. Now she is known as a sort of "dragon whisperer." On her first flight on the pink blue Nadder she named Jewel, it was chaotic but she soon gained her trust and they flew flawlessly. After that Cristal was given the name CristalWings because of her great flight skills with dragons. Currently, Her sand wraith, Toohless II(aka Tooth) is her loyal companion and alpha of her trained dragons. Tooth has a little sister sand wraith that Cristal named Leena. Leena is a bit spoiled as she hatched with a beautiful rare pink dragon skin and she refuses to get it dirty. At first Leena was reluctant to learn to fly and she was a little wobbly for a while but now she glides through the blue skies with ease. Cristal lives in the one hut below and to the left of buckets house in berk. She isn't a part of the "gang" but she is considered a dragon rider. When the dragon training began she very much wanted to join but it wasn't meant to be. She does however join and help them occasionally. She is devoted to the well being of dragons and a protector of berk.
Biography:
Hello everyone! I'm CristalWings! I'm Leader of the rank 69 clan Unique Legacies, and a member of top 10 clan, The Dragon Racers! I have been playing SOD for almost 2 years now! I love all of the HTTYD movies and seasons! (but i like the first best!). Like most I adore Hiccup and Toothless! I am not a member sadly but I dont like the idea of paying real money to play a game. (that doesnt mean im not a serious player!) But I have done a free month of membership and did quite a bit of the packs! I love painting, (my account pic is usually one that I painted!!) singing,acting and of course playing SOD! My favorite music artists are TobyMac, Britt Nicole, Mandisa, and For King and Country! I often watch SilverWeed San on youtube! I love dogs and horses! My favorite color is light blue which is how i came up with my name. I have bought the Edge, Icestorm Island, Impossible Island, and the deathsong pack. Whenever i find an argument i try to stop it with everyone leaving happy so i guess im a Peacemaker here in the game. Im always posting something cool so check out my track! I love you all! Keep on shining!!!
~ CristalWings :D
CLANS
A proud leader of.......#67....with first viking. Info? All the way down.
To join Unique Legacies click this link to see our join page.
http://forum.schoolofdragons.com/content/unique-legacies-recruitment-page-newimproved
Also a proud member of.........with second viking.
To join The Dragon Racers click this link to see the page.
http://forum.schoolofdragons.com/content/dragons-racers-recruitment-2017-redesigned
Art
My first hand drawn drawing of a friend and her dragon.
Screenshots
Happy Friends Day!!
Me and my groncicle Queen Elsa on the lookout.
Me and my younger sand wraith Leena.
Puffinsss
ME
GIFS
Majestic Toothless
How to Train Your Dragon movie poster
Well i would not have guessed that they use a cat to make the toothless animations! :/ Maybe!!
Duh da duh We're dead.
How To Train Your Dragon 2
Doesnt Toothless have a cheshire-like smile in this picture!!! So cute and different!
friend fight
3..2..1..HES DOWN!!!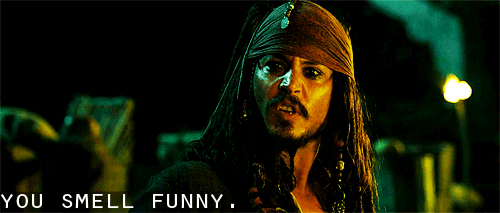 lol lol lol :D
My clan recruiting picture (made by XFirefighterX ~former clan leader)
Currently on No. 67 in top clans. We are very friendly and always wanna hang out
with friends or clanmates. We help each other who is in need.
Clan Leader: Me
Current Members: 50/100
Current Elders: , TizziLizzie, Holaciao, firethefighter, .......
Clan Rules:
1. Must have 100+ trophies to join
2. Must be friendly and helpful
3. Respect each other
4. Win trophies every so often you play so we will move up
5. No hackers (if u see a hacker from the clan report to me w/ proof)
6. Have fun :)
We are very nice to each other and are like family! Each one of us is unique in our own way! If you want to join, PM me your friend code, in game name, and # of trophies and I will check you out! Must have 100+ trophies to join! To automatically become an elder, you must have 2,000 trophies! Thanks!! And good luck!! ~Cristal :D
Who's online
There are currently 19 users and 54 guests online.