Navlyn Fury is leaving the forums for a while
Hey guys! After a few important realizations, I need to get off this forum for a few months. That mans I will be dropping out of all the rps I'm in, including ones I've hosted. Thank you for your time and I hope to be back in a few months!
Good keep y'all safe and blessed!
~NF
__________________
This user will be inactive!
I will be inactive for quite a while, so I will be dropping out of all Rps at the moment and take a break from social media life for a few months.
~~~~~~~~~~~~~~~~~~~~~~~~~~~~~~~~~~~~~~~~~~~~~~~~~~~~~~~~
Welcome to my Siggy!
First off, I am a girl. Most people mistake me as a guy (due to my username), so now you know.
You can call me Nav or Fury. In real life, I am like this, but whenever it's not face-to-face, I am like this. I love to read, draw (digital drawings) and play SoD. My favorite genres of books is mostly everything besides classic (PM me if you wanna complain about my taste in books).
Feel free to PM me for anything!
~~~~~~~~~~~~~~~~~~~~~~~~~~~~~~~~~~~~~~~~~~~~~~~~~~~~~~~~
Learn of my characters' origins in Faze Idolz!
Faze Idolz ~ The Official Tracking Thread
A perilous Game of War is at hand!
Game of War ~ Official Tracking Thread
Enjoy a break with my characters at Conversatoin Cafe
Get to know me through my other threads!
If you could? ~ For Avid Readers
Take a look at my Request Threads!
Taking Requests for Viking IDs!
Play some Forum Games with me!
Riddles in the Dark - Forum Game
Two Truths and A Lie - Forum Game
~~~~~~~~~~~~~~~~~~~~~~~~~~~~~~~~~~~~~~~~~~~~~~~~~~~~~~~~
Introducing Hobbs, my fearsome Siggy Guardian!
~~~~~~~~~~~~~~~~~~~~~~~~~~~~~~~~~~~~~~~~~~~~~~~~~~~~~~~~
Rogue Wolf - Loud and Proud (as usual)
Clan: The Dragon Racers
Clan Status: Member
Clan Leader: JbMiler (httyyd)
Viking Name: Rogue Wolf
Friend Code: PM me
Dragons: too many to put here, but i have more than 22
Main Dragons: Saebyn (Woolly Howl), Dagro (Sand Wraith), Tundragon (Snow Wraith), Skeil (Razorwhip), Reaper (Screaming Death), Clay (Mudraker),
Favorite Place: Training Grounds
~~~~~~~~~~~~~~~~~~~~~~~~~~~~~~~~~~~~~~~~~~~~~~~~~~~~~~~~
~Some Things About Me~
I am the person who makes a lot of mistakes irl and on the forums
I prefer limited spot RPs over unlimited spot RPs
I love dragons and wolves
I'm a booknerd
My brain never lets me be in reality for too long (in other words: my imagination is on 24/7)
I am in the Percy Jackson fandom, and ship Percabeth
I ship Hiccstrid too
I am obsessed over archers and medieval stuff (particularly hot archers XD)
Somedays I'm introvert, sometimes around friends I'm extrovert
I'm Never in the Ever-Never Army (and in thefandom)
A Ravenclaw and proud of it! (don't kill me please I haven't read the books yet but took the official test anyways)
My favorite color is black
My second favorite color is red (ike blood red)
I tend to get stuck in Lor more often than Reality
My Fandoms
Percy Jackson and the Olympians (PJO)
School for Good and Evil (SGE)
Wings of Fire (WoF)
Ranger's Apprentice (RA) / Brotherband Chronicles
Keeper of the Lost Cities (KotLC)
Ships
Percabeth (PJO)
Hiccstrid (HTTYD)
Sokeefe (KotLC)
Tagatha (SGE)
Hophie (SGE)
~~~~~~~~~~~~~~~~~~~~~~~~~~~~~~~~~~~~~~~~~~~~~~~~~~~~~~~~
I'm proud to be part of...
The Dragon Racers - httyyd
The Forgotten Racers - Knight of Fury
The Messengers - The Messengers / Megaboltphoenix
The Resistance - Megaboltphoenix
The Dragon Racers (In-game)
The Dragon Racers are hard working racers, and loyal members to each other and the clan! We are constantly changing rank, so I'll just way we are one of the Top 10 on the Clan Leaderboard.
I will be posting Clan RP Events every once in a while!
The Dragon Racers RP Event: Snow Day on Berk
The Forgotten Racers (In-game)
Are you interested in joining The Forgotten Racers? PM Knight of Fury. if he isn't on, PM Tamra Diamond. She will be able to notify Knight of Fury in game. (Dia plays often)
The Forgotten Racers is a good place to be in the Top 100 (25 to be exact), we encourage other players and race often.
The Messengers (In-game)
Are you interested in joining the Messengers? Then here are the clan threads!
The Messengers~ Ultimate Clan Thread | The Messengers~ Artwork | The Messengers~ Code of Conduct | The Messengers Clan~ Newly updated thread | The Messengers: Rules and Requirements* | The Messengers FAQs |
*must read the Rules and Requirements in order to join. Also, read The Messengers, signature
The Messengers is meant to help other clans (hacking clans not included, thus the Resistance,). We welcome new members and are not competitive as to who has more trophies and who doesn't. Our main 3 goals are to reach Top 100, spread the light of Christ as we do so and encourage other anti-hacking clans.
The Resistance (Forum and In-game)
Wanna be part of the fab society? read these threads to learn more!
The Resistance Recruiting page | The Resistance Anti-Hacking Forum Society ~ Ultimate thread | The Resistance FAQs |
I advise you either PM megaboltphoenix or read the Resistance FAQs and the recruiting page to learn more.
I am part of the Forum clan/society The Resistance. We hunt down hackers and report them on the Forums. The Resistacne can be found in-game as The Resistance Society I believe. I'm not sure tho. You can mak a Cyber Dragon by nicely asking Mega or using her bases, which the links can be found in her signature.
~~~~~~~~~~~~~~~~~~~~~~~~~~~~~~~~~~~~~~~~~~~~~~~~~~~~~~~~
~Gallery~
Nazu my Whispwing by Zikta
Viriad by Megaboltphoenix
Clan Banner by Knight of Fury
Clan gif by Mega
Resistance Badge by Mega
Rogue Wolf edit by Archery and Dragons
Rogue Wolf gif edit by the fantabulous Zit!
Zier by 1flower
Clan banner found on httyyd's siggy
Rogue Wolf by donnala
Dagro by grumpyforlife2
Maelstrom by Archery and Dragons!
Jensi the Notorious Nadder by Lululu6161
Rogue Wolf edit by Werewolfgirl1253
Saebyn by Feenix the Fire
Namica the Vesupa by Bavelly
Yenzi, Lunar Dragon Adoptable by snowflake12298
~~~~~~~~~~~~~~~~~~~~~~~~~~~~~~~~~~~~~~~~~~~~~~~~~~~~~~~~
~Quotes~
"There is no easy way to say 'I'm sorry'" - me
"Fix me Foster. You're my only hope." - Keefe (Keeper of the Lost Cities)
What was surprising though, was what Starflight got up to when he was bored - Wings of Fire, The Hidden Kingdom
"Somebody needs to tell Shade Boy the role of Troublemaker with Daddy Issues is already filled" - Keefe (Keeper of the Lost Cities)
"Just tell them to stare into each other's eyes and they'll be good" - Keefe (Keeper of the Lost Cities)
"Too much flab and not enough ab!" - Joker (LEGO Batman Movie)
"What is the password?" "Iron Man sucks!" - 'Puter, Batman (LEGO Batman Movie)
"Winning is no fun when there is no loser," - My mom
"Take the pain!" - my friend's dad
"When you write with a bird, it's called tweeting," - Maui (Moana)
"Because I'm one of the idiots who live in it!" Peter Quill (Guardians of the Galaxy)
"You said it yourself, ****, we're the guardians of the galaxy," - Peter Quill (Guardians of the Galaxy)
~~~~~~~~~~~~~~~~~~~~~~~~~~~~~~~~~~~~~~~~~~~~~~~~~~~~~~~~
~Welcome to Lor!~
The past, present and future all clash in my world of Lor! Dragons, knights, mythical creatures, etc. mingle with technicians, robots of all kinds, and much more! The history of Lor goes far down within the heart of my imagination. From fan creations to alredy made worlds, Lor is a world of wonder and myth, a place where only the mind can reach and never the body. Which is super unfortunate because if it was real I'd never leave. I have big dreams for Lor, and I want the whole world to know about is someday before I d.ie.
My Beloved Characters (Do not Steal!)
Humans
Faspian
Lyzerek
Zadak Yagari
Ashter
Zenzin
Targrym
Nitai
Merlin
Zaruta Wolfmage
Wolf Strange
Zale Tydlwaev
Kazei Yagari
Rynn
Crisis
Tetris
Siren
Furiess
Creatures
Deathstrike
Darkstrike
Winshreke
Viperess
Moonryt
Anaconda
Vixen
Nazu
Carn
Saebyn
Zaradi
Tor
Zeke
Viriad
Darkrai
Fox
Fri, 04/21/2017 - 09:37
#4
"OOOH MISTER QUINN"
NUUUUUU ;-; *cue my Darth Vader scream*
We will miss you Nav! Hurricane and I will be sure to- *Hurricane storms into the room and gives you a huge Skrill kiss* -yeah, okay, what he said. Love ya Nav, and take care out there in the Great Beyond! It's a dangerous place! Be sure to take moral support! *hands you a large cookie with a ribbon wrapped around it* Here, like that.
Adios for now, Nav, and I look forward to your return!! May you ever fly with dragon wings on your back ;P
-Squiid
__________________
Welcome to AwkwardSquiid's Signature. Prepare for a wild ride.
Pro Tip: If some of the gifs take a long time loading, scroll outside the signature!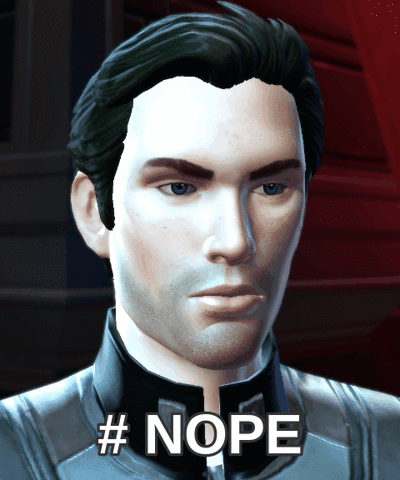 I'm just a friendly little squid wandering the internet.
Welcome to my signature of madness!
Female|Roleplayer|Writer|Fangirl|Reader|An Ocean Creature with Tentacles
Having a bad day? Have a bad joke you're itching to tell someone? Check out the Thread of Puns!
I am a proud Sergeant of the SoDPD.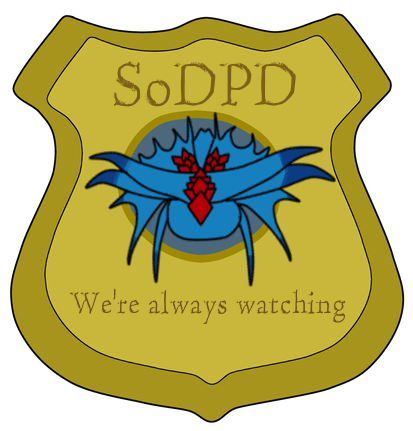 (made by FloofQueen and Stormstriker217)
I am a proud (and relatively new) member of the Resistance!
(done by the splendid Megaboltphoenix)
Watcher, my Cyber Screaming Death, done by the AMAZING Grumpy. I can't thank you enough!
Stats coming soon!
(done by Megaboltphoenix)
We need to be patient for the TS! Post this on your signature if you agree!
thank you dear Floof for this
(The art on my profile pic doesn't belong to me.)
Meet Stormy Eyes, otherwise known as Stormy. As a child, she washed ashore Berk in a basket, and was taken under the wing of the Jorgenson Clan. It quickly became obvious that Stormy has pure Berserker tendencies, and most often, they're rather uncontrollable. Really, she means no harm- but running around the school with an axe, especially early in the morning, tends to have an effect on certain students around the school.
When she first came to the School, after encouragement from her clan, Stormy was viewed as dangerous and untrustworthy. She was only a teenager at the time, but she worked hard to make it obvious that she was much different than her bloodthirsty ancestors- though she's more closely related to the Berserkers than she would like to know.
Stormy's first dragon was a Skrill called Hurricane- she raised him from hatching, and the two have been best friends ever since. You might say the dragon and rider grew up together, and as Stormy won the trust of her fellow classmates and dragon riders, she also became well known for her impressive bond with the sometimes unstable dragon. Life was a challenge for a young dragon trainer and a Skrill, especially as a first dragon, but their equally hyperactive personalities soon forged a bond between them, which is something not seen often between a Skrill and a rider.
Now, at the age of 20, Stormy has grown a reputation as one of the most bombproof students in the School, heading up her own strike team called the Valkyrie Riders, and defending her "home" for the past 8 years. In the course of those 8 years, however, Stormy made a shocking discovery, that forced her to keep a deadly secret for a long, long time.
But she kept that hidden for many years, and the only one she ever told was one of the newest teachers to the School, and later, one of her partners in "crime": Eret son of Eret, former servant of Drago Bludvist. But that's another story....
Stormy by the INCREDIBLE TohiLosi! TYSM AMIGO!
Stormy's Dragons:
Hurricane/Skrill/Male
Scaremaker/Screaming Death/Male
Shockwave/Skrill/Female
Dagur/Skrill/Male
Tempest/Monstrous Nightmare/Female
Smaug/Monstrous Nightmare/Male
Riptide/Deadly Nadder/Male
Scorpia/Fireworm Queen/Female
Earthshaker/Whispering Death/Male
Thorn/Sand Wraith/Male
Magni/Wooly Howl/Male
Gemini/Shivertooth/Female
Avalanche/Groncicle/Male
Majesty/Stormcutter/Female
Poseidon/Scauldron/Male
Cookie/Gronckle/Female
Drizzle/Raincutter/Female
Neptune/Raincutter/Male
Whiplash/Razorwhip/Female
Shard/Razorwhip/Male
Octave/Death Song/Male
Bubble/Hotburple/Female
Slash/Speed Stinger/Male
Sugar/Sweet Death/Female
Shieldstealer/Armorwing/Male
Bandit/Smokebreath/Male
Inferno/Typhoomerang/Male
Nidhogg/Night Terror/Male
Wave Rider/Tide Glider/Male
Borealis/Flightmare/Female
Blazer/Singetail/Male
Lavalout/Eruptadon/Male
Viggo/Devilish Dervish/Male
Vibrant/Flame Whipper/Female
Do I have too many dragons? Yes. Do I care? Not at all.
BEFORE WE CONTINUE
STOP EVERYTHING
and look at these two dorks who started it all
Alright we can continue now.
Prepare to meet some of my favorite characters!
Squiid's Hall of Completely-Obsessively-In-Love-With-These-Characters
PREPARE TO BE SPAMMED WITH MY MOST BELOVED CINNAMON ROLLS.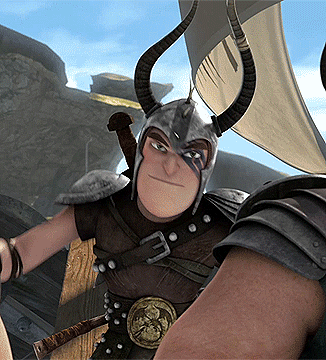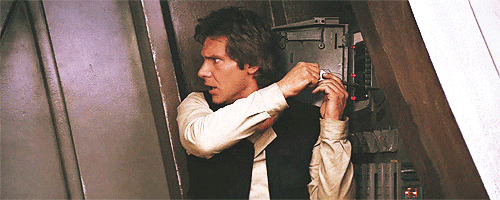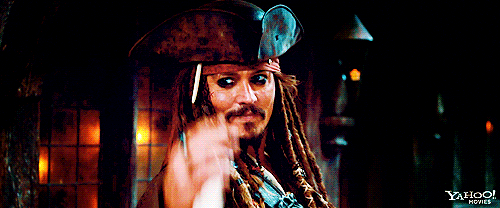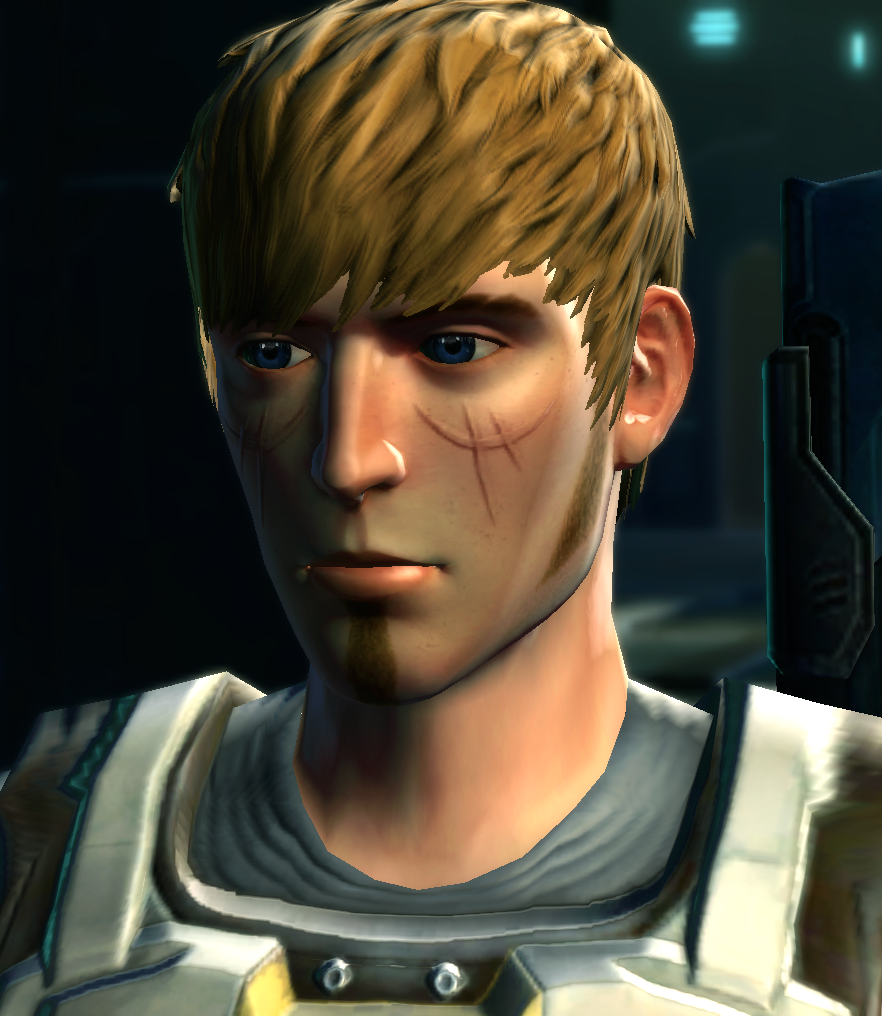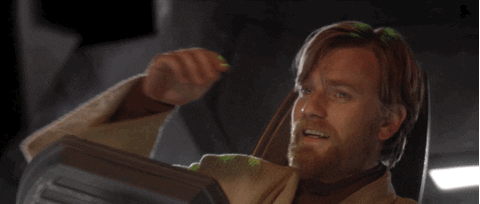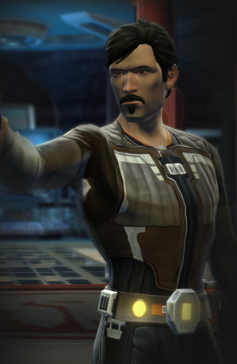 All you need to know about this section? These are all my innocent cinnamon rolls and I love them lots. DON'T TOUCH ANY OF THEM OR YOU WILL DIE.
♦The Valkyrie Riders♦
We live,
We die,
We fight,
We win,
Together.
I've never cared for castles or a crown that grips too tight,
Let the night sky be my starry roof and the moon my only light.
My heart was born a hero and my stormbound sword won't rest,
I left the harbor long ago on a never ending quest.
Now I'm off to the horizon,
Where the wild wind blows the foam,
Come get lost with me, love,
And the sea shall be our home.
Cressida Cowell
Proud lover of Skrills and the Berserker tribe!
(Made by the incredible EvelynFreya!)
Squiid's Favorite Quote Gallery!
"Don't listen to her. She's just making sure you shoot me first if things go south." -Gault Rennow (Star Wars)
"Impressive. Most impressive." -Darth Vader (Star Wars)
"Monster is a relative term. To a canary, a cat is a monster. We're just used to being the cat." -Dr. Henry Wu (Jurassic World)
"I've got a jar of dirt!" -Jack Sparrow (Pirates of the Caribbean)
"The Captain said I had to." -K2-SO (Star Wars)
"I'm seeing dead people. Uh, why am I seeing dead people?" -Toran Eagleborn (The Quintar Chronicles)
"Trust is like a delicate bird with feathers of silk. And yours is dead!" -Tuffnut (HTTYD)
"A wild goose chase. Well, this is the only place in the world where the geese chase you!"- Ian Malcom (Jurassic Park)
"I was up the chimney with my good friend the senator." -Toothless (HTTYD Books)
"Fooooooooood." - Grover (Percy Jackson & the Olympians)
"She is far, far away. She walks in starlight in another world." -Kili (The Hobbit)
"A man will never know how far he's willing to go, until he steps to the edge and looks down." -Viggo Grimborn (HTTYD)
"Oh look, a rainbow!" -Gruffnut (HTTYD)
"Well, you're no fun at all." -Mirelei (The Siren's Lament)
"Destruction is perfectly okay as long as it's humorous destruction." -Stormstriker217 (here on the forums)
"May your cookie always be slightly too large to fit in your glass of milk." -I have no idea honestly
"Thank you, Tuffy." -Snotlout (HTTYD)
"That much irony should be illegal!" -Tuffnut (HTTYD)
"I can't pft understand pft your accent pffft" -FloofQueen (Trashcan)
"You know what I always say. If you can't beat 'em, join 'em. And then beat 'em." -Skavak (Star Wars)
#Sassmaster Obi-Wan
Art done for me by splendid artists here on the forums!
Mirelei the Siren from my book, the Siren's Lament, done by the amazing TohiLosi!
Thank you, my good friend and wonderful artist, Stormstriker217, for this fabulous (and first ever) drawing of Skari!
Skari done by the amazing donnala, thank you so much!
My adopted Infertide, Blazee, by alicornbrodie! Thanks ever so much!
My adopted Deepfisher, the sneaky and fish-loving Angler, done by the incredible hootowllighbulb!
Armaggedon the Doomfang by the amazing themasterplan47! Thankee (as we say in Dragonese)!
The Carribbean Reef dragon done by the incredible RedWind! (Click the photo to check out her profile!)
All hail the majestic Squiidergo
My Fandoms (in no particular order):
How to Train Your Dragon Franchise
How to Train Your Dragon Book Series
Star Wars
Wings of Fire
Jurassic Park
Lord of the Rings/The Hobbit
Pirates of the Caribbean
Percy Jackson & The Olympians
The Kane Chronicles
Dragons in Our Midst
Indiana Jones
Harry Potter
The Chronicles of Narnia
Magnus Chase & The Gods of Asgard
Back to the Future
Voltron: Legendary Defender
Avatar: the Last Airbender
Warriors
Miraculous Ladybug (?)
Dear writers: You know when your characters are having a good day, and then you crash their party with an awful plot twist and its SO MUCH FUN? Yeah, the feeling is kind of like this:
Squiid's Characters
Well, here's where I put all my RP and non-RP cinnamon rolls. Enjoy.
Eternally under construction, probably, since I procrastinate :D
Skari
A treasure hunter, a scoundrel, and a grave-robber; can you get much more untrustworthy than that? Well, Skari sure can. Unreliable and shifty, Skari uses his quick wit and charming personality to wriggle his way out of the toughest spots. He has a particular liking for shiny objects and is considered a thief-for-hire, occasionally, risking life and limb (though he's not overly fond of that). Once acquainted with him, you either realize right away he's not to be trusted- or, usually, you realize that much too late. On rare occasions, though, you can break open his heart of stone and find a soul of gold inside...well, I could be speaking literally or figuratively.
Lenora
You won't hear much about Nellie on these forums, since I never RP with her, but in the rare case I say something about her, it's probably her superb shooting skills. Mildly terrifying, but if you're on her side, it's quite useful. She's got a lively personality, loyal to a fault and completely, blatantly honest. Though I mentioned her loyalty, it's true she's loyal to one person- her boss, of whom she self-appointed herself his personal bodyguard. Needless to say, he doesn't really mind. Especially since he sort of needs one.
Finn
Ah, Finn. Used primly in magic/cyborg/or-anything-like-that RPs, Finn is an interesting case. With the ability to shapeshift into a dolphin at will, you might say his name is apt...ha! Get it? Finn? Okay, I'll leave now. Anyways, he also has a metal arm, of which he's modified to do various things with. And yes, when he shapeshifts into a dolphin, he has a metal fin. It's rather funny. He's a huge sweetheart, which isn't saying anything for his rather bad past, and he likes long swims in the ocean in his free time...
Iduna
Who said the Grimborn boys didn't have any family? (Well, no one, exactly.) I can't really say much about Iduna without giving a bunch of Race to the Edge spoilers, but she's observant, gentle, and quiet; and, honestly, no one exactly knows how she ended up marrying Viggo Grimborn and keeping a close eye on all his operations Beyond the Archipelago. She seriously can be scary if she wants to. Beware.
More coming soon! Whee! -dances away from all my impending tasks-
And here is the best Hiccup gif I have ever found. Enjoy.
After watching Family on the Edge:
A tribute to the fun personality-based choices you can make in Star Wars: the Old Republic.
I have two Sith Lord characters. One of them is sophisticated, collected, a devoted servant of the Sith Empire, and a really all around Viggo-style villain. The other is absolutely insane and defected from the Galactic Empire because they wouldn't let him have a pet Nexu.
Meet Chayaraa Argos and Tavos Xan, the chaos and order of the Sith Empire.
Well, you survived to the end, and now you probably know way too much about me :D The more you know, right? No? Okay. Anyways...
May the Force be with you!
Who's online
There are currently 52 users and 96 guests online.