My new video-speededit!
View the my new video-speededit~
https://www.youtube.com/watch?v=YhhLptNffFQ
Wed, 03/08/2017 - 13:02
#1
Awesome are you doing request
Awesome are you doing request because the talent here is epic
__________________
LunarPride
Dragonist Hellen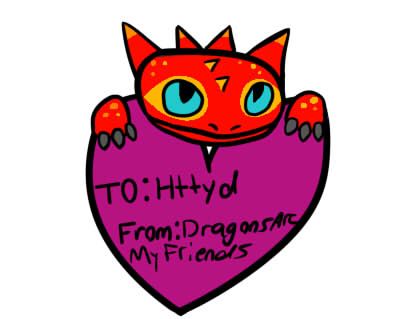 FloofQueen
made by toshi lohi
made by snow flake
made by night fury atom 4
Annabeth and Anora made by Archery and Dragons
~Made by Frythra
~made by DragonDrawer
Trixxie made by kimbenoso
Links to my first story the New Frontier
A New Frontier Prolouge New Frontier Chapter one A New Frontier Chapter Two A New Frontier Chapter Three New Frontier: Chapter Four: Training Time
New Frontier: Chapter Six: Finding answers and Mysterious Visitor's
New Frontier: Chapter Seven: The Journey Begins New Frontier: Chapter 8: Keep your Friends Close but your Enemies Closer New Frontier: Chapter 9: Uncovered Secrets New Frontier: Chapter 10: The Storm that came from nowhere, Strange Dragons, and Disappearances New Frontier: Chapter 11: The Mysterious Tunnels and the Not so Mysterious Vikings
Should be able to post every Friday or Saturday
Diamond wing
Female
Personality: Exuberant, optimistic, spontaneous, and sweet
Likes: Windy days, racing, and going on adventures
Dislikes: Being stuck inside and being bored
Made by snowflake12298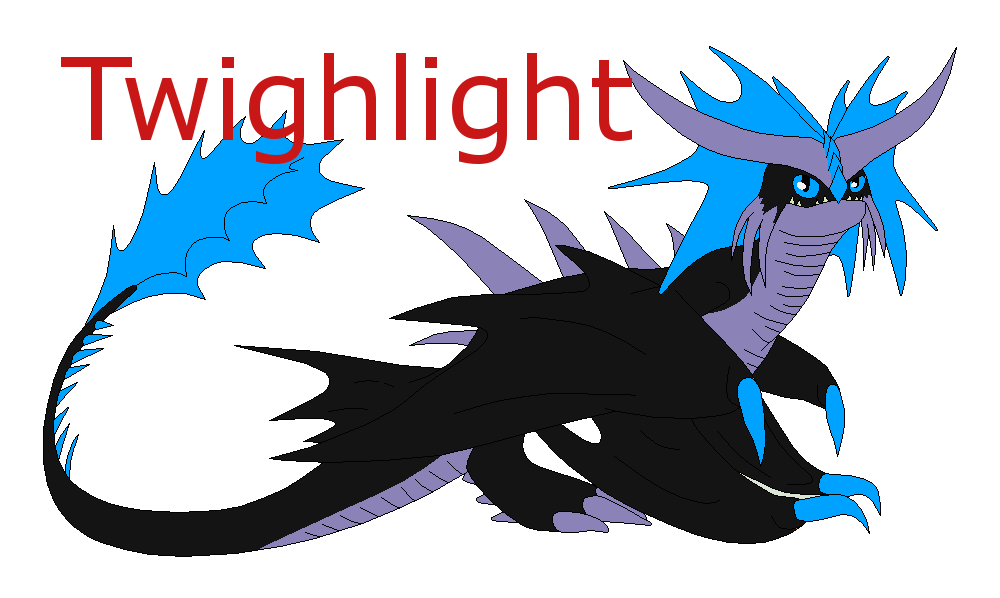 Made by mesaprncss and Xbox-DS-Gameboy
I LOVE THE RAZORWHIP!!!
Windshear- made by emilydiscoheart
both made by infinity12356
made by Omnomtravles
made by Ally Kay
Name:Grape soda
Gender:Female
Personality: Loves going on adventures and very loyal to her rider
Made by witcherforever
Stryka made by Donnala
All About My Viking and Dragon:
Viking Name:Annabeth Everdean
Viking Age: 19
Viking Tribe: (Berkian, Outcast, Beserker, Dragon Hunter) Outcast/Berkian
Viking Personality: (at least three sentences)Annabeth is the daughter of Alvin the Treacherous and is just like him, maybe worse. She can get the job done no matter how hard the task is. incredibly spooky and stealthy she can sneak up on you when you least expect it. She has trust issues so don't expect her to trust you when you first meet her. Anabeth really only trust her Razorwhip Anora since she saved her from a berserker attack.
Viking Appearence:
Eye Color:Lavender
Dragon Name: Anora
Dragon Age: 3 1/2 (Really mature for her age)
Dragon Personality: Anora is really protective, Agressive, yet fun to be around once she knows she can trust you or other dragons
Dragon Appearence:
Backstory on how Viking Name found/trained Dragon Name: Anna and Anora found each other on Dragon Island or really Anora found Annabeth.Anora found Annabeth On Dragon Island with her family she studied Annabeth's family really closely and took a shine to her. When Ana was one she started to slowly reveal herself like coming in at night, when her mom saw the dragon she screamed causing her to accidently scratch her cheek. Alvin then came in seeing that his wife was about to k.ill the dragon he stopped her and told her to look what Anna was doing which was gently petting Anora's horn. On her second birthday Alvin said that they could keep her. A year afterward they were attacked by Berserkers and Alvin told Anora to do what ever it took to take care of her. (This was before Riders or Berk)
Wed, 03/08/2017 - 13:13
#2
Wed, 03/08/2017 - 13:41
#3
Wed, 03/08/2017 - 19:10
#5
Subjects? Pfft!
Oh my gosh that is amazing!! o0o
I've edited a SoD screenshot before, but only making Aunrey sit on the floor with Murrdaih looking at her. XD
__________________
Welcome to my signature!
Save the Triple Stryke!
Click the buttons for my other accounts!
Art corner
Art request status: Darksnow gif request
Askar approoves <3
Shadow (Toothless. :P) is going exploring, and Winter saw something on the water. "Looks like a boat.." Ferno said. He was still quite concerned about the new Alpha. Askar, hearing the word "Boat", bounded over to see it.
"Oh wow! I've seen one of them before. Look, they're hauling the fish onto it." Winter and Askar observed the men as they threw another net into the water. "Are they taking it all?" asked Winter as they threw a third net in. "What? Like... stealing it? That's not very nice!" Winter took off towards the boat, while Askar sat on the cliffedge, feeling awkward. This was not a good situation. Why were those men taking all of the fish?
WELL THEN!! I hope you liked that mini story. XD
Base by Furyfan0309
Huris, an orange Titan Coruskis, fighting Trajan, a vicious sea serpent.
We must defend the island!
Pitch (c) NightAtom
Kayon doesn't want to talk to you! Back away slowly...
For me? :O
Askar gif by Olizozoli!
Aunrey done by TosiLohi!
Bristle pixel art by Lululu6161.
Askar by Galactic-Fire.
Brodie! Done by Kekoa-Wolf!
Huris done by LizandMoonaART!
The bouncie duo!
Starflight Glacial
HTTYD Universe (c) Cressida Cowell, Dreamworks
To this day
I'm not the only kid who grew up this way
Surrounded by people who used to say that rhyme about sticks and stones
As if broken bones hurt more than the names we got called and we got called them all
So we grew up believing no one would ever fall in love with us that we'd be lonely, forever...
That we'd never meet someone to make us feel like the sun was something they built for us in their tool shed So broken heart strings bled the blues As we tried to empty ourselves so we would feel nothing.
Don't tell me that hurts less than a broken bone.
That an ingrown life is something surgeons can cut away
That there's no way for it to metastasize It does
She was eight years old
Our first day of grade three when she got called ugly
We both got moved to the back of the class so we would stop getting bombarded by spit balls
But the school halls were a battleground we found ourselves outnumbered day after day
We used to stay inside for recess Because outside was worse
Outside we'd have to rehearse running away or learn to stay still like statues giving no clues that we were there In grade five they taped a sign to the front of her desk that read "Beware Of Dog"
To this day despite a loving husband, she doesn't think she's beautiful
Because of a birthmark that takes up a little less than half of her face...
Kids used to say she looks like a wrong answer that someone tried to erase but couldn't quite get the job done And they'll never understand that she's raising two kids whose definition of beauty begins with the word mom! Because they see her heart before they see her skin, because she's only ever always been amazing!
He...
...was a broken branch grafted onto a different family tree...
Adopted...
But not because his parents opted for a different destiny...
He was three when he became a mixed drink of one part left alone, and two parts tragedy
Started therapy in 8th grade
Had a personality made up of tests and pills
Lived like the uphills were mountains and the downhills were cliffs
Four fifths suicidal a tidal wave of anti depressants depressants and an adolescence of being called popper
One part because of the pills, ninety nine parts because of the cruelty.
He tried to kill himself in grade ten when a kid who could still go home to mom and dad had the audacity to tell him "Get over it."
As if depression is something that can be remedied by any of the contents found in a first aid kit.
To this day he is a stick of TNT lift from both ends.
Could describe you in detail the way the sky bends in the moments before it's about to fall
And despite an army of friends who all call him an inspiration
He remains a conversation piece between people who can't understand that sometimes, becoming drug free Has less to do with addiction and more to do with sanity!
We weren't the only kids who grew up this way...
To this day kids are still being called names.
The classics were "Hey stupid" "Hey spaz"
Seems like every school has an arsenal of names getting updated every year
And if a kid breaks in a school and no one around chooses to hear do they make a sound?
Are they just the background noise Of a soundtrack stuck on repeat When people say things like
Kids can be cruel?
Every school was a big top circus tent
And the pecking order went from acrobats to lion tamers from clowns to carnies
All of these were miles ahead of who we were we were freaks..
Lobster claw boys and bearded ladies
Oddities
Juggling
Depression
And loneliness
Playing solitaire, spin the bottle,
Trying to kiss the wounded parts of ourselves and heal
But at night! While the others slept, we kept walking the tightrope
It was practice and yes some of us fell
But I wanna tell them that all of this,
Is just debris...
Leftover when we finally decide to smash all the things we thought we used to be
And if you can't see anything beautiful about yourself get a better mirror!
Look a little closer!
STARE A LITTLE LONGER!!
Because there's something inside you that made you keep trying despite everyone who told you to quit.
You built a cast around your broken heart and signed it yourself, you signed it
"THEY WERE WRONG!!!"
Because maybe you didn't belong to a group or a cliche
Maybe they decided to pick you last for basketball or everything
Maybe you used to bring bruises and broken teeth to show and tell but never told
Because how can you hold your ground if everyone around you wants to better you beneath it
You have to BELIEVE THAT THEY WERE WRONG!!
They have to be wrong...
Why else would we still be here?
We grew up learning to cheer on the underdog because we see ourselves in them
We stem from a root planted in the belief that we are not what we were called
We are not abandoned cars stalled out and sitting empty on some highway
And if in some way we are don't worry
We only got out to walk and get gas
We are graduating members from the class of we made it
Not the faded echoes of voices crying out names will never hurt me
Of course... They did...
But our lives will only ever always continue to be a balancing act that has less to do with pain
And more to do with beauty...
Memes and other funny stuff
Me watching EVERYTHING:
Me with just about everything
Me whenever I'm bored.
Dividers by soluxevitaeli
Who's online
There are currently 19 users and 95 guests online.