My Grand Dragon Family
I have finally gotten around to making a thread for my dragons! I'll be making separate posts on this thread for each species of dragon to keep things organized and I'll add to them gradually as I obtain more and more dragons. I was actually going to call this "My Grand Dragon Collection" but it feels a lot nicer to call it a family instead. Enjoy!
Note: Please do NOT directly reply to any of the posts with my dragons in it! I will not be able to edit the post if it's replied to and it'd just be a hassle to start over again. Feel free to leave a reply using the "Post reply" button however!
__________________
Aliases: Kas or Kasane
Main Dragon: Papa Moon the Titan Stormcutter
Favorite Dragon Breed: Stormcutter
Other Favorites (in no particular order): Buffalord, Skrill, Prickleboggle, Triple Stryke, Woolly Howl, Thunderdrum, Deathgripper
Somehow interested in my opinion on dragons? I (re)made a Dragon Review Here: My Dragon Review 2.0
Information about my dragons can all be found here: My Grand Dragon Family
Information about my HTTYD OCs and their dragons can all be found here: My OCs and Their Dragons
Requests From Others!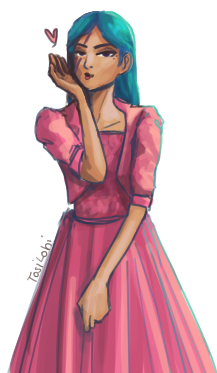 "*Banshee screech* You look so cute!" - Comet Burst
-Insert Wise dying on the inside here-
Drawn by the terrific TosiLohi!
Sometimes Papa's ego becomes as big as Jupiter. . .screenshot edited by Zeezur!
Happy wife, happy life. Made by Snowflake12298!
The main character for my story made into a beautiful Snowy Griffin. Made by LissaFish!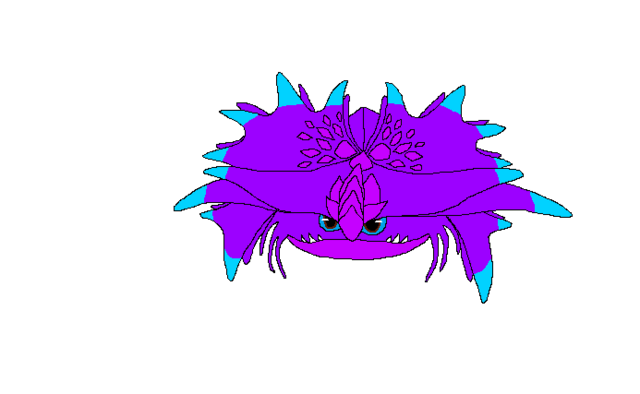 A cute Papa headshot made by HoneyCloudy!
As much as I love the big guy, it's fun to occasionally spite him. ewe Made/edited by SilverNight!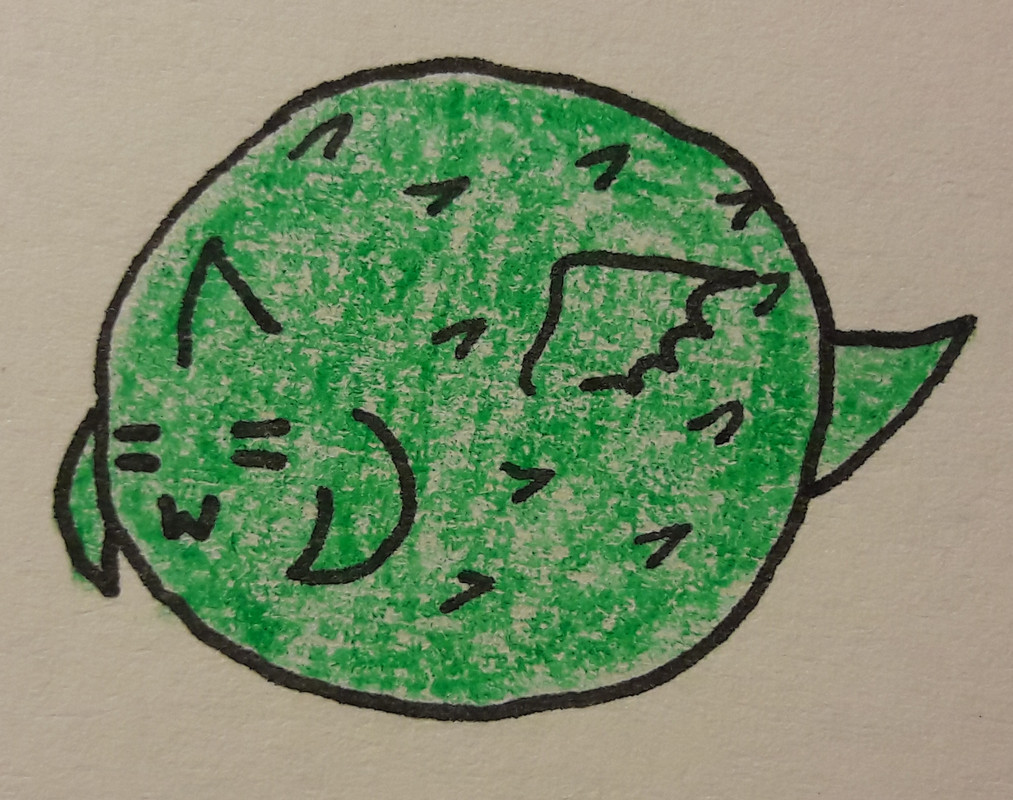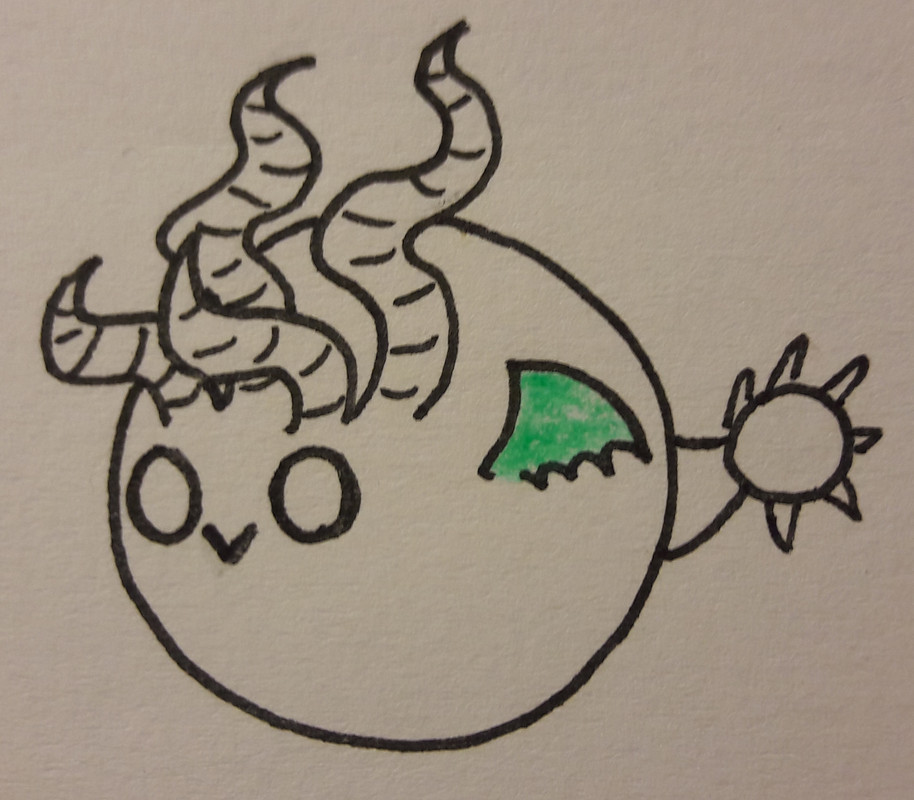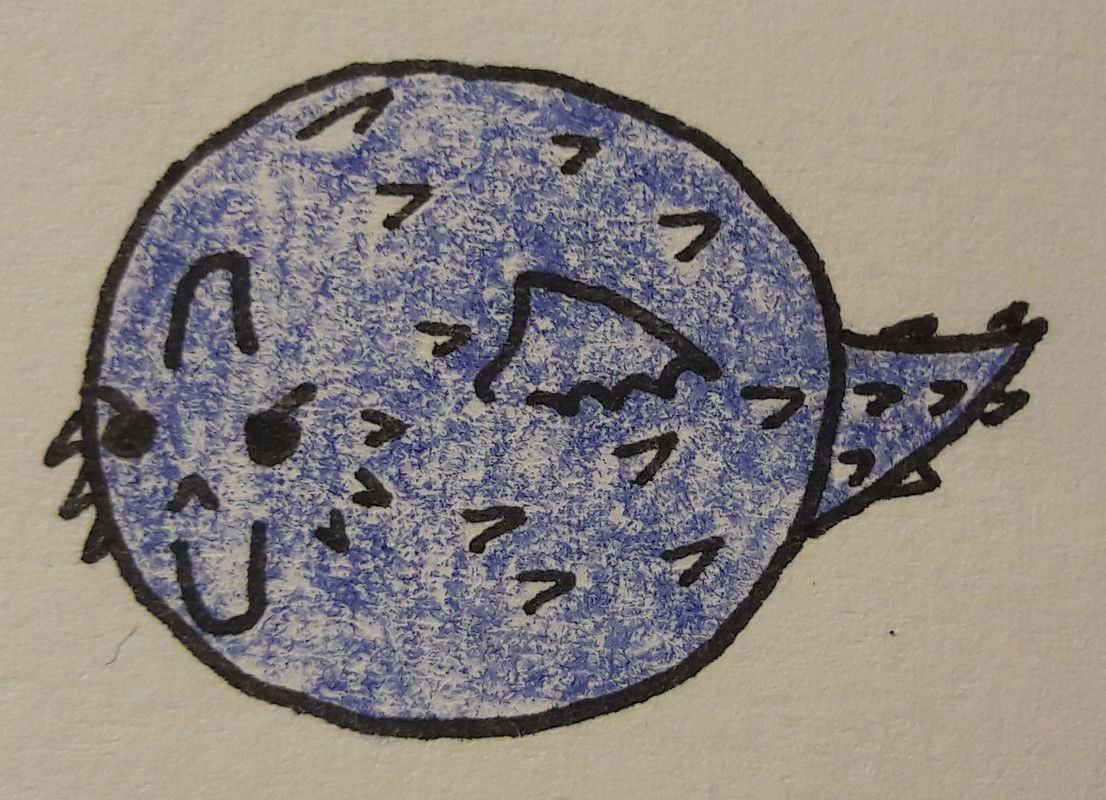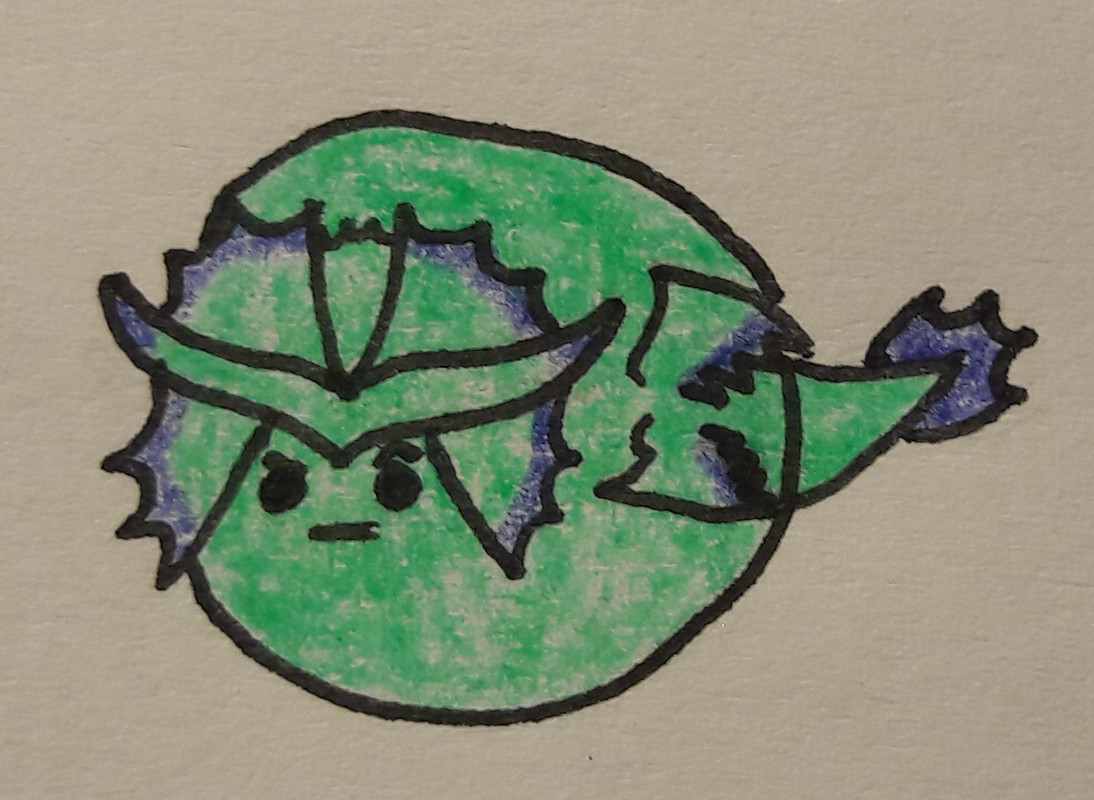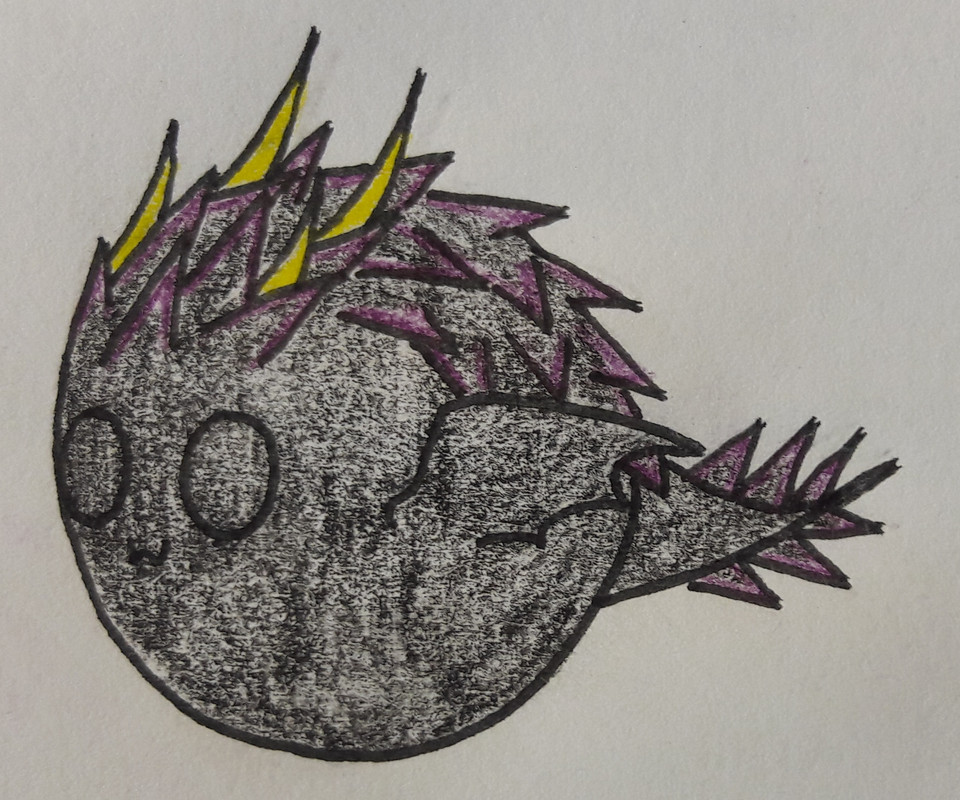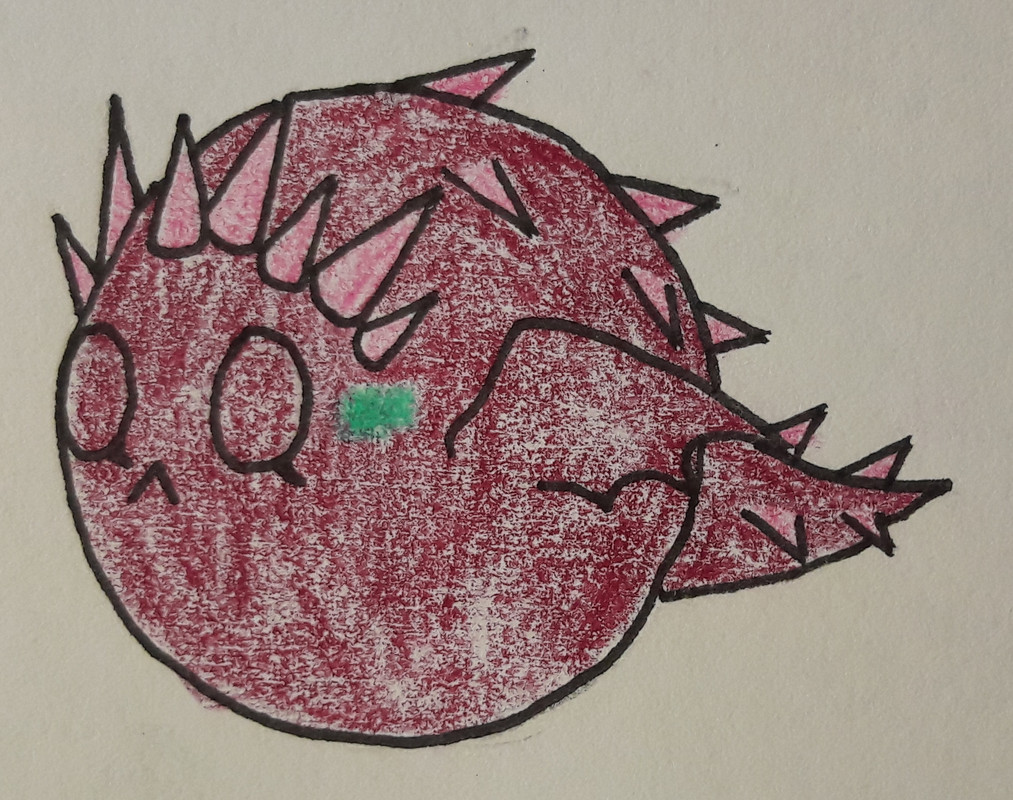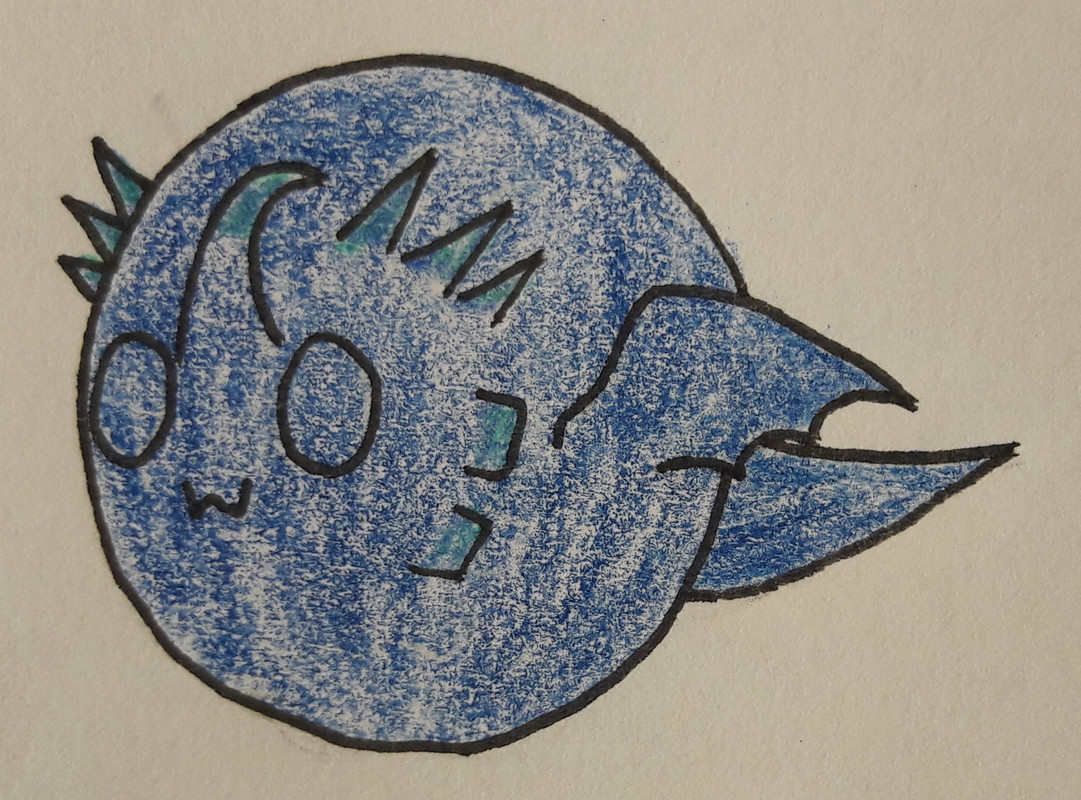 Drago once said the strength of will over others is true strength. . .and Hiccup says friendship is true strength. . .but they're both wrong. Cuteness is the one and only true strength! These faces will be the death of evil, I'm telling you. Made all by Zitka!
Hobbleslicer, the male Tingecutter made my AndreaEaston!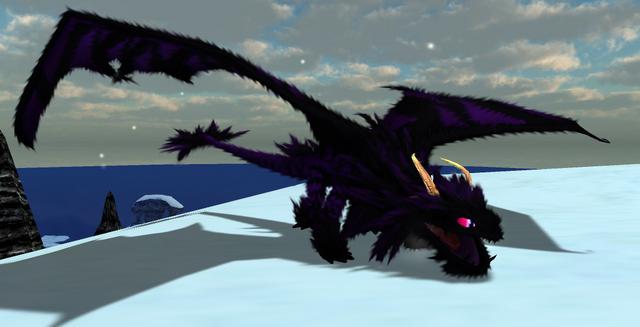 A truly fuzzy Moon made/edited by HoneyCloudy!
Mon, 02/07/2022 - 20:05
#5
Woolly Howls
They were having a sale on Woolly Howls today (6/28/18) so I figured I'd do Woollies next!
Sugar Rush the Male Woolly Howl (Rank 50)
Sugar Rush was my very first Woolly Howl. He is smaller than other Woolly Howls. He's no different than a puppy; full of energy, curious, and extremely playful. There is an exception however: Deadly Nadders. At one point, he tried to befriend a trained Titan-Wing Deadly Nadder but the dragon attacked him. The attack not only left him with a large scar across his belly but with a fear of Deadly Nadders. It also left really left him down in the dumps but his Snoggletog Wraith friend helped him feel better in the long run. Aside from making friends, he likes digging in the snow and tunneling through it, as well as (trying to) build snowmen.
Fun Fact: As holiday-ish as he looks, Sugar Rush isn't a holiday-themed dragon. I just thought the colors looked good on him!
Snoggletog Wraith - Male Woolly Howl (Rank 31)
Alias: Snoggletog Grump
The Snoggletog Wraith was discovered during a harsh blizzard on Glacier Island by Sugar Rush. The Snoggletog Wraith didn't mind him much until a giant snowball ran poor Sugar Rush over, which prompted the older dragon to check on him. Fortunately, Sugar Rush sustained no damage and seldom leaves the Snoggletog Wraith alone nowadays. . .much to the Snoggletog Wraith's [apparent] dismay. He is always annoyed by Sugar Rush's constant jolly, energetic behavior and usually gives him the silent treatment. However, deep down, this dragon cares a lot for Sugar Rush and is more than willing to put up with Sugar Rush's energy. Don't count on him to admit it though; say it out loud and you'll be greeted with a snort or an angry tail thump. He also thinks highly of himself and doesn't get along with most dragons. Thankfully, he doesn't get into physical altercations; it's mostly snorts and roars. This behavior earned him his nickname: Snoggletog Grump.
Fun Fact: The Snoggletog Wraith was named and colored after the. . .well, Snoggletog Wraith from Rise of Berk.
[Fuzzy] Moon the Male Titan Woolly Howl (Rank 50)
Aliases: Mooncake and Moonpie
Moon is the oldest son of Papa Moon and Merith Neptune and Moona's twin brother. He hatched after a terrible blizzard in the spot you see him standing in. Initially, he was much smaller than other Woolly Howls and was blind. Fortunately, his blindness was temporary and he surpassed many Woolly Howls as he grew. One thing that was always big from the start however was his heart. He gets along well with others if they don't anger him or mess with his family. He acts a lot like a dog: Pants a lot, roars at squirrels, likes his squeaky toys, buries some of his favorite toys in the ground, and loves his belly rubs. He is very close to his parents and is the closest to them out his siblings. Contrary to other Woolly Howls, Moon is indeed covered in fur so he is extra huggable (though he sometimes forgets his own strength and winds up squeezing a little too hard). His icy attacks are purple. He is the mate of Silvertina, the father of 4 children, and a grandfather of 5.
Fun Facts: There are two Moons: Fuzzy Moon (above) and Alpha Moon (a Skrill). The reason there are two is because I couldn't decide which dragon suited Moon (a very old OC of mine) more. At the end of the day, both species work so I'd rather just call them "Moon" than "Fuzzy Moon" or "Alpha Moon".
Papa Woolly the Male Titan Woolly Howl (Rank 30)
A proud member of the Papa Council, Papa Woolly is merely just Papa as a Woolly Howl. Like Moon, he has real fur but on a lesser scale. While Moon is completely fuzzy, Papa Woolly only has fur on his front paws and his head/back. Also similarly to Moon, his icy attacks are indigo but the colder the attack is, the bluer it will be (and consequently, more energy consuming).
Fun Facts: Out of all the Papa variations (so far), this one was the hardest to make; it was difficult making Papa's colors look good on a Titan Woolly (I'm picky with colors).
Triton the Male Titan Woolly Howl (Rank 30)
Triton is Tune's genderbend. Like Tune, he is highly intelligent, outgoing, playful, and attached to Papa. He is bigger than Tune as well, being the biggest Titan Woolly there is so far (or at least one of the biggest). He is also somewhat more likely to attack others if they harm his family, though he will still take a few steps towards diplomacy before doing so (depending on the offense anyways).
Fun Facts: This was originally going to be Tune but for some reason, I wanted all my Woollies to be male at the time.
Rebellion the Male Titan Woolly Howl (Rank 30)
Despite his name, Rebellion is very obedient and well-mannered. Like Sir, he is a bit too nice, which has lead to other walking all over him. However, he has been able to stand up for himself lately and is working hard to know when to be extra nice and when to be firm or aggressive. Like Moon, he likes to to dig and tunnel through the snow a lot.
Fun Facts: Rebellion was named after a friend.
Ice Fang the Male Titan Woolly Howl (Rank 20)
Ice Fang is the mate of Moon and Silvertina's daughter, Crystina. He found her while she was flying through the arctics and struck a conversation with her. The two have finally settled down and had children of their own during Dragon Wizard's attempt to protect dragons from humans; for once, Moon wasn't there to pester them. He is a hardworking dragon but knows when to take it easy. Even though Moon doesn't snap at him, he still seldom interacts with his father-in-law; he's paranoid the bigger dragon will snap at him.
Fun Facts: Ice Fang was named after the Pokemon move of the same name. He was colored after Siberian Tigers.
Dreadflight the Male Woolly Howl* (Rank 11)
Dreadflight was born in the midst of Dreadfall and essentially lives and breathes the holiday, just like Lantern. He is mischevious and likes scaring others. He prefers flying at night, though he can be found roaming about during the day if he's bored enough. He's fairly easy to ride but because of his love for startling and pranking others, it's difficult to fly with him around a lot of dragons and people. He is highly social but bares a mixed reputation amongst others due to his nature.
Fun Facts: Dreadflight's name was inspired by Dreadfall. I obtained his egg during the Fright of Passage maze so it only made sense to make him Halloween/Dreadfall themed.
Spicy the Male Woolly Howl** (Rank 10)
Spicy is a friendly dragon but he is known to be very stubborn at times. He is also quite lazy and lounges around a lot. One of the few things he loves outside of napping is eating so he is a bit on the heavy side and is slower than most Woolly Howls. He especially loves eating spicy foods, with his favorite meal consisting of arctic char or salmon stuffed with peppers.
Fun Facts: Spicy's colors were inspired by Frostfire from Rise of Berk.
Tuxedo the Baby Male Woolly Howl (Rank 12)
Tuxedo is another dragon I don't plan on aging up for the time being. Unlike other baby dragons, Tuxedo is very calm, collected, and quiet. He follows in Papa Moon's footsteps and tries his best to be the fanciest gentleman out there. He also mimics humans a lot and is found trying to walk on his hind legs very frequently; he's getting better little by little!
Fun Facts: Tuxedo was named and colored after tuxedos, specifically prom tuxedos. When I looked up images for color references, a blue and a green tuxedo caught my eye; in the end, I asked my sister which one I should use and she said the green one.
Master Snow the Male Titan Woolly Howl (Rank 20)
Master Snow is one of Papa's more recent friends. He was napping beneath a few feet of snow by the Stormcutter and he quickly got him out out of fear that he'd suffocate. He was very angry that he was woken up from his nap and would've attacked Papa if Master Sound didn't act as the middle man. They wouldn't really connect until Master Snow's home was destroyed by dragon hunters and Papa helped get revenge on the hunters and clean up the mess. Overall, Master Snow is a good dragon but he is very stubborn and can get very grumpy if he is awoken from his slumber. He is a lady's dragon and doesn't like others interfering with the time he spends with whoever he manages to draw in. Because of this, he has a bad relationship with Doctor Wizard and Moon, the latter of which isn't too fond of him either.
Doc the Male Titan Woolly Howl (Rank 20)
Alias: Doctor Wizard
Doc, more frequently called by his title "Doctor Wizard", is one of Doctor Alex's friends. He used to be human, albeit it's hard to see that when he's covered in more hair than a bear, but was struck with a dragon transformation spell by another wizard friend of his on accident and became a Woolly. Fortunately, he doesn't mind being a dragon and has taken advantage of his newfound dragon perks, including being extra cute. He is very friendly and gets along with others well. He's also incredibly smart. . .but at the same time, equally as dim-witted. He knows all there is to medicine, healing, and magic but is quite naive in other aspects. For instance, he doesn't process insults outside of "simple" ones too well; often, Alex will have to explain it to him before he gets it. Because of this, he asks his friends a lot of questions, often leading to said friends getting frustrated with him. Only Alex has been able to deal with him for lengthy periods of time without losing his head. Doc is also incredibly paitient and doesn't get angry often, if at all--no one's seen him get mad and everyone plans to keep it that way. Because of his very big heart, he is often called soft or weak and he has been stepped on a few times. He has a mate named Trisha and a dragon buddy named Snowy.
Fun Facts: Doc learned everything he needed to know in regards to getting around and communicating like a dragon from Snowy. He is also a "triple widower".
Crystina the Female Light Woolly (Woolly Howl in-game)* (Rank 10)
Crystina is Moon and Silvertina's oldest kin and only daughter. She is a dragon hybrid, a cross between a Light Fury (Silvertina) and a [Titan] Woolly Howl (Moon). She is the mate of Ice Fang. She is highly intelligent and a natural-born leader. In fact, she's the one who takes over Silvertina's kingdom when she retires. She is very protective of others but refrains from using violence as much as possible. But when it comes down to such methods, she goes all out and is difficult to stop. She is highly respected by other dragons but perhaps the "greatest" dragon she has the respect of is Dragon Wizard, who consults her on major decisions regarding the dragons. She is very close to Moon and knows a lot of what she knows from him.
Fun Facts: Crystina was originally a Night Fury and a mate for Toothless. When the first trailer for the Hidden World was released however, I decided to change her species entirely and give her a new mate, hence Ice Fang's existence.
Hachiko the Male Titan Woolly Howl (Rank 20)
Hachiko was raised by Hachi; the fate of his real parents remains a mystery. He is very close to his adoptive father and respects him greatly. In fact, he went on a long journey to find him when he thought the dragon went missing, only to find out that the Stormcutter went on his own adventure to begin adjusting to the Woolly being an independent dragon; this journey lead him to the Wilderness, where he was found and trained. just like his adoptive father. Like Hachi, he is incredibly loyal but very few people and dragons are really close to him. He's also quite curious and likes to explore. He is beginning to venture out on his own and hopes to one day find out what happened to his parents.
Fun Facts: Hachiko was named after Hachi/Hachiko the Akita and was colored after the same dog breed.
Solar the Male Light Woolly (Woolly Howl in-game)* (Rank 10)
Solar is Crystina and Ice Fang's oldest son. He possesses his mother's leadership skills and his father's hardworking nature. He's also an eager learner and tends to let curiosity get the best of him. A new sound or a quick glance at something odd is enough to get him wandering, much to his family's dismay. He's much closer to his grandfather than the rest of his siblings.
Fun Facts: Solar was originally a Night Fury and Crystina's only kid. His primarily dark color scheme is a nod to the fact.
Arctic Fluff the Male Titan Woolly Howl (Rank 20)
Arctic Fluff once called Glacier Island his home but dragon hunters forced him to leave. He now resides on Icestorm Island, albeit begrudgingly. Dragon rescuers are trying to get his home back but with little success so far, much to his dismay. He gets along well with riders and rescuers but limits his interactions with them. Why? So they have all the time in the world to save his home!
Who's online
There are currently 6 users and 436 guests online.