That Moment When.....GIF Edition (Forum Game)
Wed, 06/13/2018 - 21:42
#160
Talking to friends about HTTYD3
When you're hanging out with your non-HTTYD fan friend and you want to discuss the new trailer, but you know you shouldn't....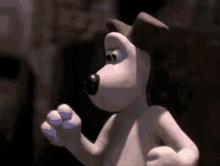 But then it slips out of nowhere and it totally takes your friend by surprise.... But your friend is cool with it and you both start geeking out....
But then you, being the superior fan, asks your friend if they'd like you to break down the trailer....
But they reply, "I think I can break down the trailer myself." But you know they can't compare because they've never even watched a single episode of the show...