Minecraft Aquatic update! Who else is excited for it?
I just watched some of the MineCon Earth livestream footage! And I'm really excited for update 1.14 AKA Update Aquatic!
I'm excited for the coral,kelp and fish most of all. I'm also interested to know what the animations for Mob B will be like.
__________________
Welcome to my signature!
Hi, I'm Jade queen.
My dragons:
Screech the Deadly Nadder (adult) female.
Snapper the Whispering Death (adult) male.
Tremble the Whispering Death (adult) male.
Terrorfrill the Screaming Death (adult) male.
Razorrin the Razorwhip (adult) female.
Laluby the Death Song (adult) female.
Bolder the Gronckle (adult) male.
Zig and Zag the Zippleback (adult) male(males?)
Iceberg the Groncicle (adult) male.
Sheld the Armorwing (adult) male.
(Originally I was trying to name him "Shield" but I forgot the "i")
Tideline the Sand Wraith (adult) male.
Scorching Fang the Singetail (adult) male.
Rocky the Eruptadon (adult) male
Shimmer Sting the Speed Stinger (adult) female
Pyroite the Monstrous Nightmare (adult) male. (His name is a combination of "Pyro" meaning fire and "Pirite" also know as Fools Gold)
Skrilla the Skrill (adult) female
The Doubles: One day I logged on to SOD and most of my dragons had glitched out of their stables. I then got three of the notices that you get when you earn/train a dragon in one of the expansions,they said I had gotten a Groncicle,a Deathsong and an Armorwing. I thought they were my original Deathsong,Groncicle and Armorwing that I had been re-given and so I named them the same names as my originals. I was upset because the original three dragons had disappeared and the new ones were not the same. My original Armorwing,Deathsong and Groncicle were still displayed in my dragon list,but I could not make them active. I eventually figured out how to make the original three active through stable quests and then I placed each of them in a stable and everything was back to normal... except for the three extra dragons that I had gotten.
Doubles:
Iceberg the Groncicle adult male
Sheld the Armorwing adult male
Laluby the Deathsong adult female (The only Double I like. I call her Limelight)
Eggs: 2 Gronckle, 1 Rumble Horn, 1 Groncicle, 1 Deadly Nadder, 1 Shockjaw, 1 Hobblegrunt/Threadtail, 1 Smothering Smokebreath, 1 Scaldron, 1 Mudraker.
Clan:
My clan is called The Screech Dragons. I named it after my first dragon Screech the Deadly Nadder.
We care for dragons
We respect dragons
We love dragons!
We are THE SCREECH DRAGONS
In-game:
My account is called Jade queen.
Appearance: Green hair, green eyes. Wears a snow wraith hood,a light brown shirt and a brown fur skirt,tall white boots as well as thermal wrist warmers and thermal shoulder pads. Wears a feline grace mask (I was really going for a cat look). Occasionally I change her outfit around,but this is what she wears most of the time.
Friend code: Pm me for it
I hardly ever really play the game anymore,mostly I just hang out on the forum.
~Adoptables~
Somethin' or Other the Chiropan. Made by the talented NightmareRebuff!
Thu, 12/14/2017 - 18:40
#1
YES!! I too am excited for this update!!
Maybe Mob B will have animations like a manta ray?
__________________
Drawn by Chameishida!
Drawn by Katarile!
Brodie|15|She|Ferynx| Realm Keeper
Alicornbrodie, is a fun-loving artist who dreams about fantasy and magic. She likes Ace Attorney, Professor Layton, Voltron and Wolf's Rain. She is working on her animation skills, imagines up things all the time, and loves music. Some of her favourite youtubers are Jacksepticeye and Stampylongnose. Her art program of choice is FireAlpaca.
YouTube (Coming soon...)
Discord (Coming soon...)
Thu, 12/14/2017 - 19:15
#2
Flying Ray of Terror
Well that is what it's based on, a ray. But I'm wondering what this "monster of the night sky"s attack animation will be like? Like, how will it attack, will it just hit you like a zombie or what?
Fri, 12/15/2017 - 01:26
#4
I am super excited about this
I am super excited about this update I can't wait for DOLPHINS AND FISH AND SHIP WRECKS and the dolphins help you find the ship wrecks so EXCITED
__________________
My siggy is a work in progress, so when you venture watch out for gas and spark
Welcome!!!!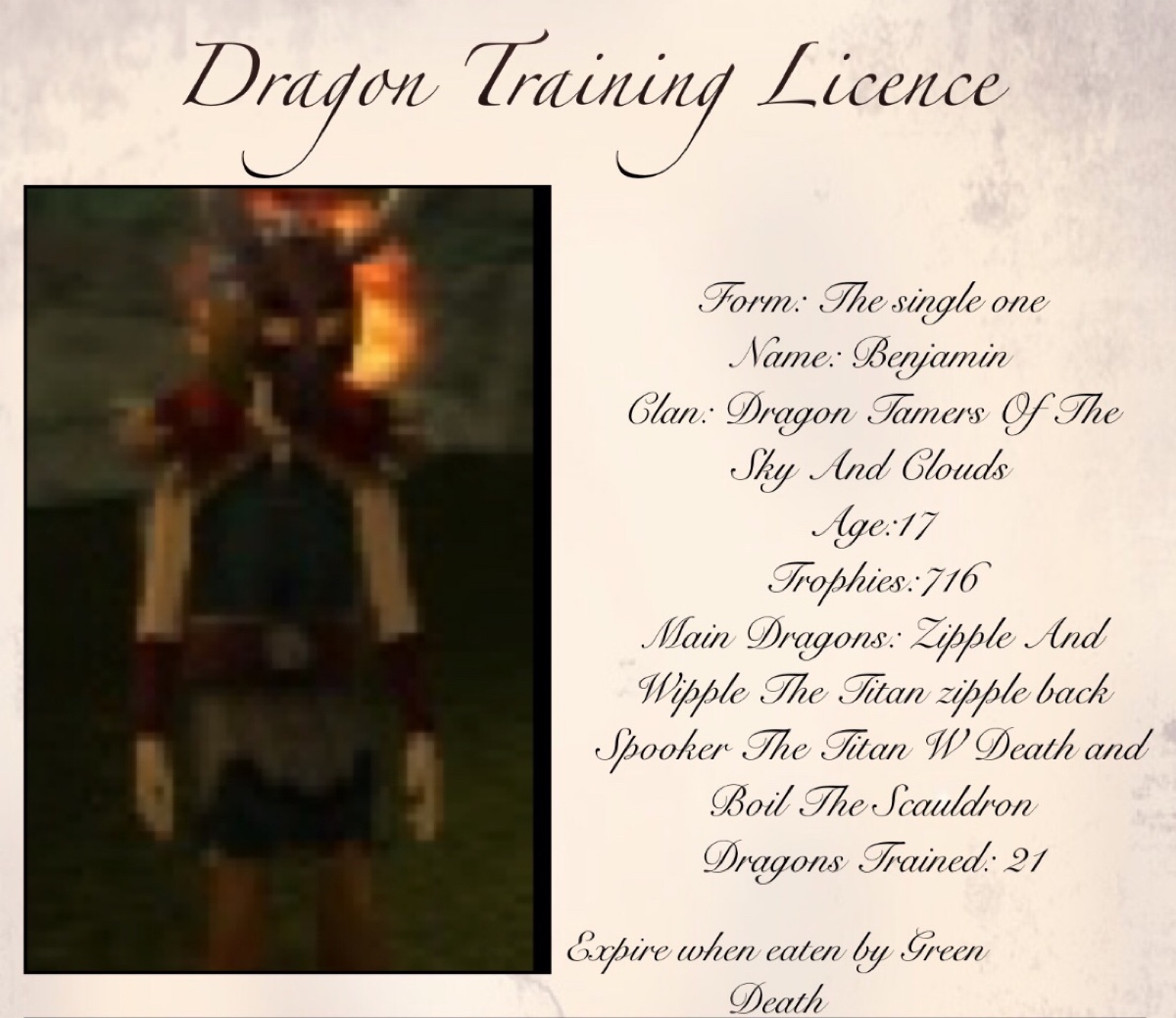 Hi I'm mcrour call me MC game
Name Benjamin The Dragon
Rider. Enjoy the siggy
BEWARE SIGGY IS PROTECTED BY BRAND NEW DRAGONS
Made by AngNadder
Warning I have and will use my death song if I catch you
Stealing and if my protectors find you first your lucky
Proud Leader Of
Dragon Tamers Of The Sky And Clouds
Photo will be added soon
(Btw alpha means leader of my dragons)
Zipple and Wipple.
Level (30). Widow
Form (Alpha,Titan). Little but tuff
Species (zipple back). Species. Ferocity
Personality (Loyal,playful,loving). Gender. Female
Gender (Male). Drawn by. Datonetrumpet
Hatched (08/22/2015)
My thoughts (Zipple and Wipple are my best friends what I would do if
They weren't with me is like asking what would I do with no
Head I wanted a nightmare but from distance I stared at the
Zippleback egg it froze me I had to choose between 500 lbs
Of muscle and fire or my two headed friend,I knew I made
The right choice when I picked up that egg)
Made by the amazing, Neverendingsilverstorm.
Spooker
Level (30)
Form (none)
Species (Whispering death)
Personality (aggressive,protective)
Gender (Male)
Hatched (09/02/2015
My thoughts (Spooker my most protective dragon, he turned out to be a
Survivalist since he was a hatchling. Being hatched in the
Middle of the ocean really convinced him to protect every
Thing he had even his egg shell which he floated in. One
Day hiccup sent me on a patrol how boring it was because
Zipple and wipple were banned from flight after setting
The great hall on fire oops,spookers was going to be ran
Over by are ship but I saw him and took care of him and
Gained trust,but now he thinks he needs to protect me
With his life)
Spook
Level (19)
Form (none)
Species (Whispering death)
Personality (playful)
Gender (male)
Hatched (09/04/2015)
My thoughts (ready for play time well spooks the dragon for the job and
Never stops doing it spooks my most playful dragon ever
He's ready for non stop fun he is the exact opposite of his
Brother spooker.spooker keeps trying to teach spooks but
It's no use censored,is spooks no one can change that)
I have way more dragons just waiting to have the time to list them
Fri, 12/15/2017 - 10:36
#5
Fish,kelp,coral,shipwrecks,Mob B,icebergs and so much more.
I'm going to make an aquarium when it comes out!
I'm also glad Mob A didn't win the vote, because it's the sea creature one and it would make exploring the new seascape even harder (unless you're like me and just use creative mode because you don't like survival mode).
Also something I just thought of, wouldn't it be cool if they put a shipwreck around one of those new icebergs? Like the ship hit the iceberg and sunk.
Fri, 05/25/2018 - 11:48
#7
So close!
Hey, does anyone have any idea when Update Aquatic comes out on Java edition? I so excited.
Fri, 05/25/2018 - 13:04
#8
I think it's to be released around the third quarter of this year... so around July-September? I could be wrong tho
Who's online
There are currently 15 users and 107 guests online.