Mega's OCs~ Miscellaneous
These are my OCs that have not been certified, background characters, or characters made for specific role-plays or planning for future RPs.
All will be posted on DNR posts below. You can comment on the main thread while I make the posts, just don't reply to the posts because they will be edited.
__________________
MegaboltPhoenix's Signature
I am MegaboltPhoenix on the forums, but in game, I am known as Alpha Zero. (New banner's underway with renovation)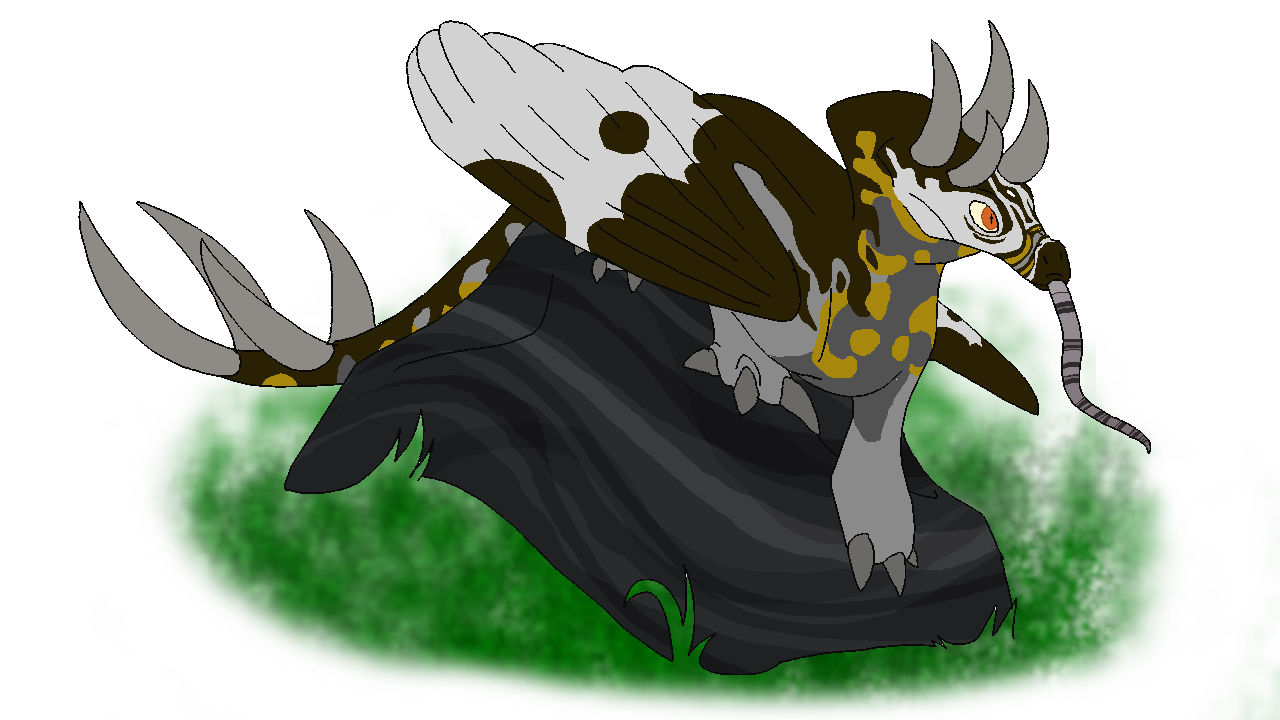 Table of Contents
Lincs
SoD Information
OCs
Franchise Designs to Book Dragons
Other Accounts
SoD
Bases
Short Stories
Role Plays
Activity
~~~~~~~~~~~~~~~~~~~~~~~~~~~~~~~
~~~~~~~~~~~~~~~~~~~~~~~~~~~~~
~~~~~~~~~~~~~~~~~~~~~~~~~~~~~~~~~~~~~~
SoD Information:
Name: Alpha Zero
Gender: Female
Clan: Spiteless Cult of Incompetence
Number of Vikings: 8
Member: No (former member)
Trophies: 1000 - 2000
UDT: 400,000
Main Dragon: Hurricane (Titan Skrill)
Number of Dragons: 91
Date of Registration: July 5th 2014
Last Online: 3/8/2019
~~~~~~~~~~~~~~~~~~~~~~~
OCs
Other
Jaguar Oca Lagar Aslan Durkaanthurnax Vector Alan Ungolf Rhiana Ky Adaia
~~~~~~~~~~~~~~~~~~~~~~~~~~~~~~~~~~~~~~~~~~~
Franchise Designs to Book Dragons
Pictures contain Lincs
~~~~~~~~~~~~~~~~~~~~~~~~~~~~~~~~~~~~~~~~~~~~~~~~~~~
Other Accounts
Scratch Steam YouTube Deviantart Facebook
~~~~~~~~~~~~~~~~~~~~~~~~~~~~~~~~~~~~~~~~~~~~~~~~~~~~~~
SoD
~~~~~~~~~~~~~~~~~~~~~~~~~~~~~~~~~~~~~~~~~~~
Bases
Cat Bases
[Part 1]
[Part 2]
Dragon Bases
Wave 1 Wave 2 Wave 3 Wave 4 Wave 5 Wave 6 Wave 7 Wave 8
Requestable Bases
*The thread said requests are undecided. But Woolly Howl requestables are available*
Animals
Animal Bases + a Wooly Howl base
:Advanced Bases:
Contains Titanwing Bases*
~~~~~~~~~~~~~~~~~~~~~~~~~~~~~~~~~~~
Short Stories
| A Day in Life |
~~~~~~~~~~~~~~~~~~~~~~~~~~~~~~~~~~~~~~~~~~~~~~
Roleplays
Current
Toonscended
Paused
Return to Black Mesa
Heresy
Former
Out to the Inside
Dragonnapped
The Multiverse
The Core and the Fury (ongoing)
A Splinter in Time

~~~~~~~~~~~~~~~~~~~~~~~~~~~~~~~
Activity
17% Ark: Survival Evolved
66% Watching Cartoons
1% School of Dragons
8% Drawing/Sketching
4% Roleplaying
3% Other
Mon, 06/04/2018 - 20:42
#2
DNR
Durkaanthurnax
Or "Dur" for short meaning "Dishonored king
(of)
cruelty" in Dragon language.
This OC was made specifically for the Role Play "The Core and The Fury" made to replace Dr. Breen over leading Earth's rule of the Combine behind the Advisors. He serves as a Dragon representative for in defence and control with the dragons released on Earth. Since GLaDOS had first opened the portal from dragon (HTTYD) world, many dragons have escaped out of Aperture Science and had been studied by workers of the Combine for quite some time, and finally decided to create their own dragon hybrid made artificially.
Dur didn't exceed to full potential so the Combine used whatever power they had over Xen to open a portal to Tamriel and found Alduin's scales and retrieved it. At the same time, the Combine had spies go and gather up saliva from Toothless as well as setting up a fight for a mind controlled dragon to attack Toothless and secretly collected a bit of Toothless' skin and blood from the fight. They combined the DNA of the two dragons and used crocodile, and lizard DNA to complete the process and make Durkaanthurnax.
Dur already gained all knowledge of the Combine, power of speech, and the Thu'um while getting developed like he automatically had experience so he is naturally educated the moment he was released from his capsule.
Like Alduin, Dur has quite the strong Way of the Voice so he can summon many different diverse Shouts. He has:
Unrelenting Force- Dur can push anything away from a repelling shockwave leading forward and pushing enemies and obstacles away with ease.
Whirlwind Sprint- Has the ability to break the sound barrier for a second with a quick dash to evade or make it through a closing door quickly.
Become Ethereal- Turns spirit-like, giving him limited god-like abilities like infinite health and stamina, however he cannot attack so he uses this to flee when wounded in combat.
Fire Breath- As every dragon has this to shoot fire at his opponents. Dur's fire is blue and powerful as a night fury as his counterpart.
Frost Breath- Like Alduin he can shoot frost too, but is less powerful and less effective then Tamriel dragons with the ability to shoot frost.
Ice Form- The ability to turn things into solid ice temporarily to capture of freeze them. The opponent becomes invulnerable covered in ice, but cannot move.
Bend Will- Has the ability to crack stones and tame creatures and dragons around him with his voice temporarily.
Drain Vitality- He can also shoot a purple substance from his mouth that weakens opponents and can make them sick and tired and Dur absorbs their energy.
Exile- A shout I made up that banishes opponents and teleports them away to where Dur wants them to go. It only works once per foe but once an individual opponent who has already been exposed to the shout, wouldn't work on it anymore.
Cyclone- Dur can cast a whirlwind around him that blows enemies around him away with his ability to manipulate air and wind. This is a replacement with Alduin's Storm Call shout and fireball showers.
Dismay- Casts fear into the bravest opponents, giving them thoughts and anxieties of their worst fears.
Durkaanthurnax is the size of Alduin and nearly the speed of Toothless. But since his greater size it does not allow him to be as maneuverable and quick as Toothless, but his Thu'ums make up for the weakness. His Toothless traits allows him to emit this "alpha glow" 24/7 as his powers are already supercharged. But his glow disappears when sleeping or unconscious.
Personality:
Durkaanthurnax is more merciful then Alduin allowing him to chat with his opponents before harming them. Unlike most villains, Dur doesn't kill when a foe has "no longer any use" to him, instead he actually thinks of other ways he can use a captured foe such as forcing him/her to join the Combine and actually finds him/her useful. So he's a villain who doesn't break promises and betray.
He is a smart dragon with patience and respects opponents who can match him, but taunts the ones that are weaker and doesn't. He does judge things by the way they look, whether they look intimidating or wimpy but he doesn't underestimate or overestimate his foes until he tests them with a challenge. Sometimes he gets foes to attack him first.
Though Dur can get very brutal and overpower his Thu'um when angered and can tend to use mental weaknesses to opponents by attacking them with both his power and his opponents anxiety to attempt to taunt them into tears in the battlefield.
Durkaanthurnax's rune.
Who's online
There are currently 26 users and 108 guests online.