Masters of the Powers - a super-powered roleplay.
Wed, 03/27/2019 - 16:32
#203
Ayaka Hamasaki
(how the heck did that happen?)
Ayaka rolled her eyes at the bad dinosaur fossil joke. She really did want to try though. She drew the transmutation circle - circle, circle, diamond, square all overlapping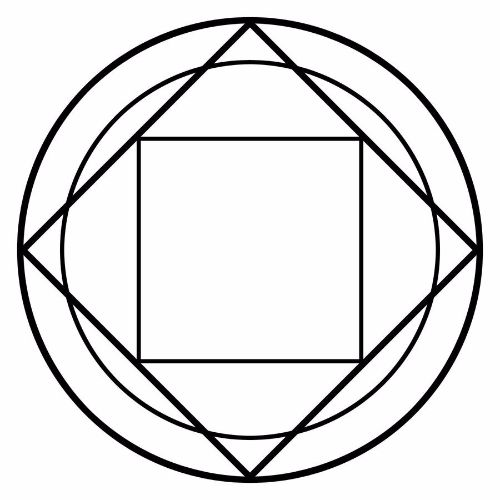 as she drew them carefully before placing a velociraptor tooth her Mom gave her as a good luck charm (an actual fossil mind, tied on a keychain thanks to her own mother's clever hands) and drew the same symbol on her fossil with the chalk she had on hand. She smiled to herself as she flicked the fossil with her fingernail to get the spark. For some reason, that just felt right to her. She yelped and fell on her butt (as she was kneeling by the transmuation circle) as a full sized (no larger than a turkey) fully feathered and scaled raptor! It screeched, no doubt startling the others as much as it did her. The raptor turned it's golden eyes on the Japanese girl before nuzzling her gently with it's feathery skull.
"Well, aren't you the sweetest little thing?" Ayaka crooned, rubbing her head. She expected more of a Night at the Museum type scenario where the dino was all skeleton and no musculature, but this? This was better than she expected! She could easily transport this pet too - all she had to do was deconstruct her back into a fossil and reattach the keychain!
"Hey, Elu! Guys, check this out! I made a velociraptor!" Ayaka called, glancing over at her new aquiantances. She couldn't remember the name of the red haired boy - she thought it was Blayze, but she wasnt sure. As for the girl, she thought her name was Fia or something like that. The raptor looked over and tilted her head in curiosity before sniffing at the larger fox. She wondered if the results depended on what kind of dinosaur and how big it was how much detail she got. Raptors were relatively small (depending on the species) and Raptors were pretty easy to imagine.