Looking for a new Clan!
Hello! I have not been on school of dragons for so long due to life being busy, but i recently got back into it and would love to join a clan! I'm Pretty active and come on atleast 2 times a day!
__________________
(click the eggs/dragons!)
About me:
I'm a storyboard artist / 2d animator who really loves dragons.
I'm not very active forum wise but i play in game quite a lot!
Pronouns: They/Them
Viking Name: Deccay
Main Dragon: Skrill
You're My Bestfriend
"Three hundred years, and I'm the first Viking who wouldn't kill a dragon.."
"First to ride one, though..."
"And look! He's your age!"
"No wonder you get along so well..."
Tue, 12/12/2017 - 19:45
#1
come join Unique Legacies! we
come join Unique Legacies! we are by now at #52 in rank, and have almost 20 active members,with more actually in it. You must have at least 100 trophies to join and 2000 trophies gets you an automatic eldership. More info is around halfway into my signature. we would love for you to join.
~CristalWings, leader of UL
__________________
I am not on as regularly right now.
I NO LONGER HAVE A GAM GMAIL ADDRESS! IF YOU HAVE CONTACTED ME BY GMAIL BEFORE, KNOW TAHT IT HAS BEEN DELETED.
gift waiting at sig end!
my discussion: Miraculous Ladybug-season 2
This year, Miraculous got nominated for a
Teen Choice Award for Choice Animated TV Show! Go vote for MLB! You can do it more then once!
(PLEASE TRACK IT! IT NEEDS THE LIFE IT DESERVES!)
To join Unique Legacies, pm members! (info below)
(LEADER) Unique Legacies. We are all unique in our own way!
Me and Toothless II ~ 12-21-16 Edited by the amazing Donnala :)
I am
Art website down below!
CristalWings
(known as XCristalWingsX in SOD)
Having difficulty seeing gifs? Scroll outside the signature and back again!
A loving Christian
Cristal...in her sweet self.
by the talented and wonderful: Byanne
Join my clan, #51
newest clan banner made by me. Free to clan members. credit me for art.
Our join page is not avaliable anymore, the form is useless, so...
To join Unique Legacies either click this link to see our chat page,
unique-legacies-recruitment-page-new and improved
...or PM elders with your
- forum name
-game name
-friend code
- trophy number
-how often you play
-if you promise to do what you can to help the clan and be a part of it.
Active Top Elder: tizzilizzie
>Active elder:VasyaM2000(framherjaOfGods)
Currently on No. 51 in top clans. We value uniqueness! Make your legacy yours! We are very friendly and always wanna hang out with friends or clanmates. We help each other who is in need.
Clan Leader: Me
Current Members: 52/100
Current Elders: , TizziLizzie, Holaciao, firethefighter, Vasya2000.......
Clan Rules:
1. Must have at least 100+ trophies to join
2. Must be friendly and helpful
3. Respect each other
4. Win trophies every so often you play so we will move up(be active often)
5. No hackers (if u see a hacker from the clan report to me w/ proof)
6. Make your Legacy yours and have fun! :)
We are very nice to each other and are like family! Each one of us is unique in our own way! If you want to join, follow instructions above. Must have at least 100+ trophies to join! To automatically become an elder, you must have 2,000 trophies! If you are axcepted, you may introduce yourself in our chat page, Unique Legacies Talk Show! in the Barracks. Make your legacy yours! Thanks!! And good luck!! ~CristalWings :D
I am a member of the SODPD. I will not hesitate to take your keyboard in!
listen:
enjoy more!
Toothless II, my herd alpha, who protects my signature.
credit to: Rebell
Type: Young Lady
Nickname: Cristal
(did you know Cristal is only
my avitars n.n.? yep)
Age: 18
B-DAY IS: Feb,12th
adventure level:35
farm level: 23
stars: 2 gold
Clans: Unique Legacies
The Dragon Racers
Rank: Leader
member
Leader: UL: Me (formally fire the fighter)
Trophies: 1950+
Country: mid-Eastern USA
Besties: ClayCanyon,
TizziLizzie,
ThunderBird, formally xXSadieCaneXx,
Andlangur,
sPLANTWINGs,
framherjaOfGods)vasyaM2000)
Floof dom(floofqueen)
QueenAbagail
(previously known as Springvneedham),
FireTheFighter
(previously Firefighter),
Ivy is Deadly,
Olivia is Amazing,
and TightWing.
Special someone: xWaveRyderx
Hang out: Wilderness, Training Grounds, & Edge
Friend codes: PM me for it
Personalities: Loyal, Kind, Encouraging, Forgiving, Caring, Patriotic
i'm a big fan of miraculous...discussion link at top.
season 2 is FINALLY coming out! finally!
its a big time for us fans! check out theory vids and episodes on yt and Neflix.
you might just become a fan yourself!
....Tales of Ladybug and Cat Noir
Art
Art website: http://snpart.wixsite.com/creationbybrush
My second and up to date drawing of CristalWings, holding the flower given to her by her special someone.
My first hand drawn viking drawing of me.
Art that has been published by CelebratingArt -no copying!
"Colors of The Wind"~pestals -2015
"Anterior Poppies with Reading Woman" by Anna Ancher
my copy of it -acrilics
2017
My first hand drawn drawing of a friend, now Thunderbird, and her dragon, Melody.
My viking, done by my wonderful friend, ThunderBird, or xXSadieCaneXx
10-15-17
newest clan banner made by me. Free to clan members. credit me for art.
Unique Legacies Crest- handmade- free to members (credit-by CristalWings)
Unique Legacies Clan-based dragon- by Wutend Bonfire
free to members-credit wutent bonfire
Legacy:
These dragons act as an omen of peaceful passing. Between their resting posture of a hung head, and tri-pupiled eyes, it's easy to see how this calm dragon would spawn legends and myths around it. In the wilds, they live by ocean cliffs or among rockpools, scavenging molluscs and seagrasses, plus the occasional trapped fish. They are better at swimming than running or flying, and often their wing shape and patterns can be just as entrancing as their eyes.
Real-Life favorites:
winter
blue
horses
purses
art
singing
acting
music
dogs
(chihuahuas alot)
cooking
movies
friends
httyd
miraculous ladybug
I Love:
1. Hanging out with friends!
2. Taking car of clan!
3. Winning races!
4. Getting new dragons!
5. Quests!
6. Soaring through the sky!
Current Dragons:
in received order
1. Jewel (lady nadder)
2. Zap (guy shackjaw)
3. Red Amber (lady deathsong)
4. Valor (guy armorwing)
Fav. 5. Gold (lady razorwhip)
6. Raphael (guy singetail)
7. Rocky (guy erutadon)
Fav. 8. patriot (guy typhoomerang)
Fav. 9. Toothless II (guy sand wraith)
10. Queen Elsa (lady groncicle)
11. Aquada (lady sliqifier)
Fav.12. Leena (lady sand wraith)
13. Gecko (lady flame whipper)
14. Silver Moonlight (lady whoolly howl)
Me and my Flame Whipper, Gecko, as a baby.
Cristal's origins:
Cristal is Astrids cousin and friend. Her dad was Fearless Finn Hofferson, brother to Astrids Dad. Cristal is 2 years younger then Astrid though she sometimes thinks and often shows she just as smart. She has a more caring personality and connects more with dragons on a soul and mind level. Just the same Cristal admires and loves her cousin above all. She was born with really light blue black hair but after exposure to a dragon it lightened to an aqua blue unseen by Vikings before. At first she was teased because of this but at age 12, she made her first breakthrough to a pink blue nadder in front of all of Berk. Now she is known as a sort of "dragon whisperer." On her first flight on the pink blue Nadder she named Jewel, it was chaotic but she soon gained her trust and they flew flawlessly. After that Cristal was given the name CristalWings because of her great flight skills with dragons. Currently, Her sand wraith, Toohless II(aka Tooth) is her loyal companion and alpha of her trained dragons. Tooth has a little sister sand wraith that Cristal named Leena. Leena is a bit spoiled as she hatched with a beautiful rare pink dragon skin and she refuses to get it dirty. At first Leena was reluctant to learn to fly and she was a little wobbly for a while but now she glides through the blue skies with ease. Cristal lives in the one hut below and to the left of buckets house in berk. She isn't a part of the "gang" but she is considered a dragon rider. When the dragon training began she very much wanted to join but it wasn't meant to be. She does however join and help them occasionally. She's currently the leader of the clan Unique Legacies. She trains dragons by being on their level to gain their trust. She also uses her gift of song to soothe and be one with them. She is devoted to the well being of dragons and is a protector of berk.
Gamer's Biography:
Hello everyone! I'm CristalWings! I'm Leader of the rank #51 clan, Unique Legacies, and a member of top 10 clan, The Dragon Racers! I have been playing SOD for 2 years now and a forum for over 1! I love all of the HTTYD movies and seasons! (but i like the first best!).
I also adore Miraculous Ladybug! Like really adore. I have a fan page for it at the top. Pound it! ( kudos to those who know where that's from!) Like most I adore Hiccup and Toothless! I am not a member sadly but I dont like the idea of paying real money to play a game. (that doesnt mean im not a serious player!) But I have done a free month of membership and did quite a bit of the packs!
I love painting, (my account pic is one that I painted!!) singing,acting and of course playing SOD! My favorite music artists are TobyMac, Britt Nicole, Mandisa, and For King and Country! I often watch game videos on youtube! LOVE super mario odyssey!!! I love dogs and horses! My favorite color is light blue which is how i came up with my name.
I have bought the Edge, Icestorm Island, Impossible Island, Return to dragon island, and the deathsong pack. Whenever i find an argument i try to stop it with everyone leaving happy so i guess im a Peacemaker here in the game. Im always posting something cool so check out my track! I love God and I love you all! Keep on shining!!!
~ CristalWings :D
free to members(credit- by firefighter-inactive)
My Screenshots
Happy Friends Day!!
Me and my groncicle Queen Elsa on the lookout.
Me and my younger sand wraith Leena.
Puffinsss
ME
GIFS
Majestic Toothless
How to Train Your Dragon movie poster
inventive
Duh da duh We're dead. (love it!)
How To Train Your Dragon 2
Doesnt Toothless have a cheshire-like smile in this picture!!! So cute and different!
friend fight
3..2..1..HES DOWN!!!
Funny POTC gifs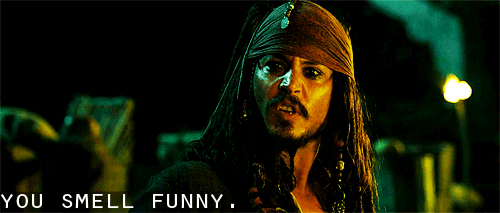 lol lol lol :D
WOW! You made it to the end! Congrats...thanks for viewing!....hope you have found some intresting info from it! Maybe a laugh or two! and here's a cute chihuahua pic for your sig. Have a spetacular and sparkly day!~CW<3
Here's the link for it if you can't see it.
Wed, 12/13/2017 - 11:47
#2
...
I'd love for you to join Isle of Gazoo. We're currently in spot 44. We have almost 100 members but only a few of us are active so I'd love to have another active member. Here's the link to our clan recruitment thread:
__________________
Want to know a little about me? Scroll through my signature to get to the About Me section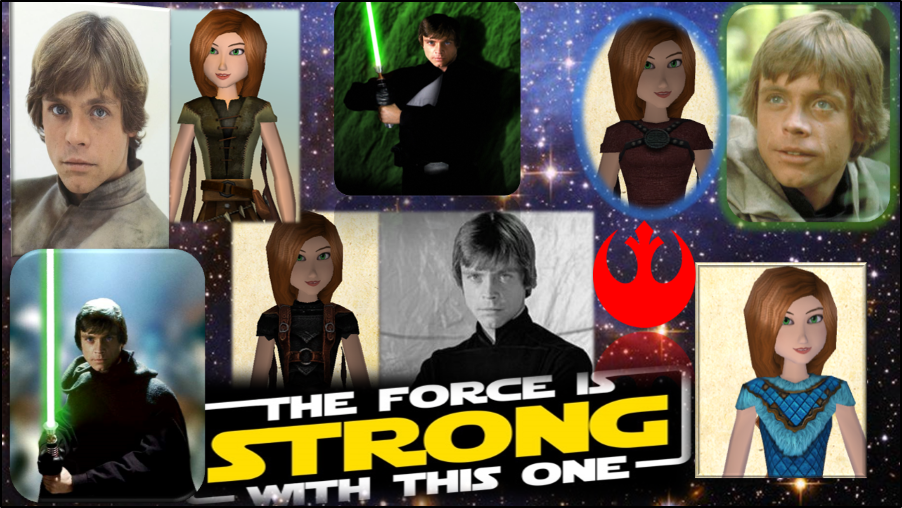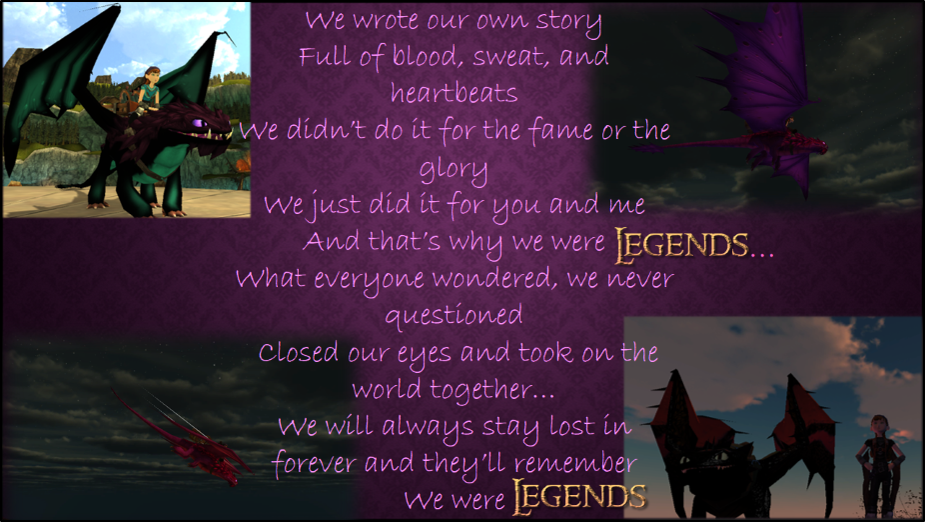 (Legends sung by Kelsea Ballerini)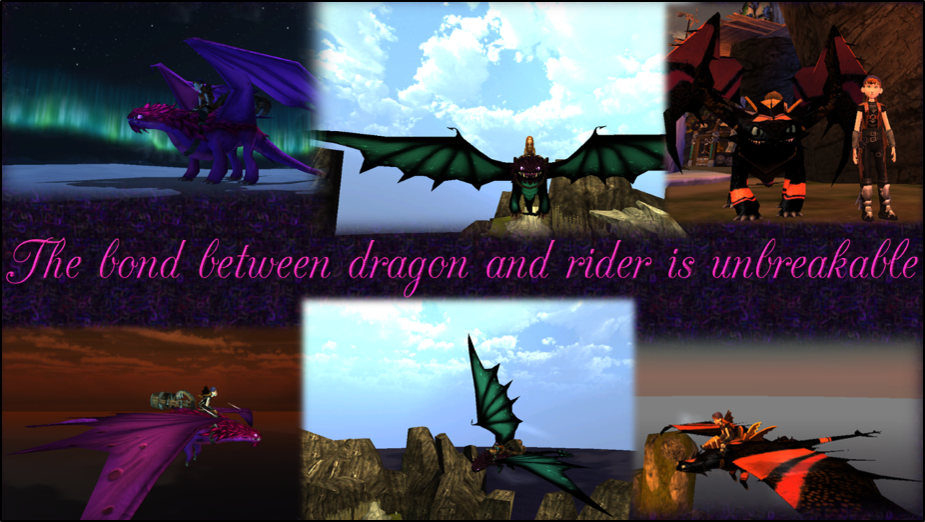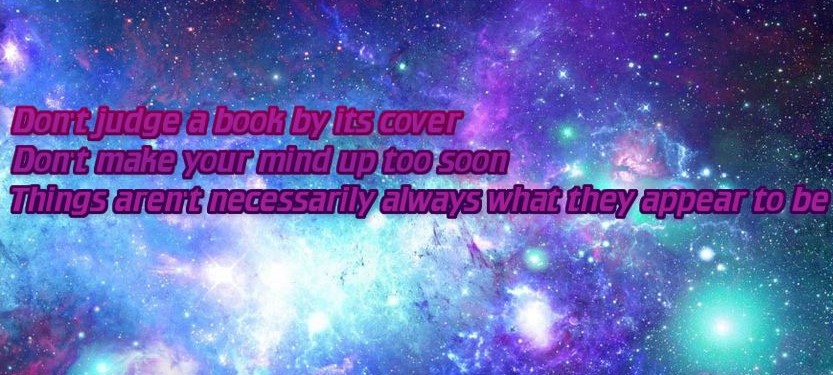 (From the song Don't Judge a Book By Its Cover, background for Star Wars banner and the one above from Google Images)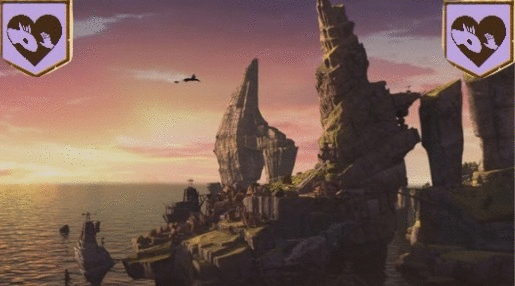 (clan banner made by the talented piggyxl)
Looking for a clan? Check out the Isle of Gazoo Clan Recruitment thread to see if Isle of Gazoo is right for you. If you're interested in joining, let me know even if all the spots in the clan are full. I might be able to find a spot for you.
The greatest treasures are not gold,
nor jewels, nor works of art.
They cannot be held in your hands-
They're held within your heart.
For worldly things will fade away
As seasons come and go.
But the treasure of true friendship
Will never lose its glow.
(Poem from the Disney movie Tinkerbell and the Lost Treasure)
Profile Pic's a little hard to see, so here it is so you can actually see it: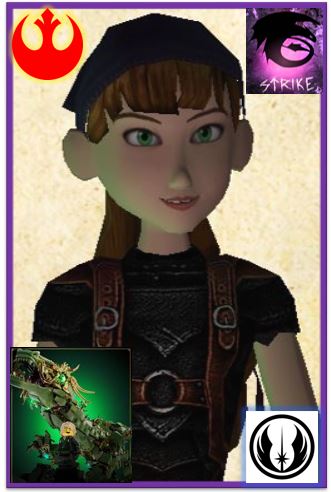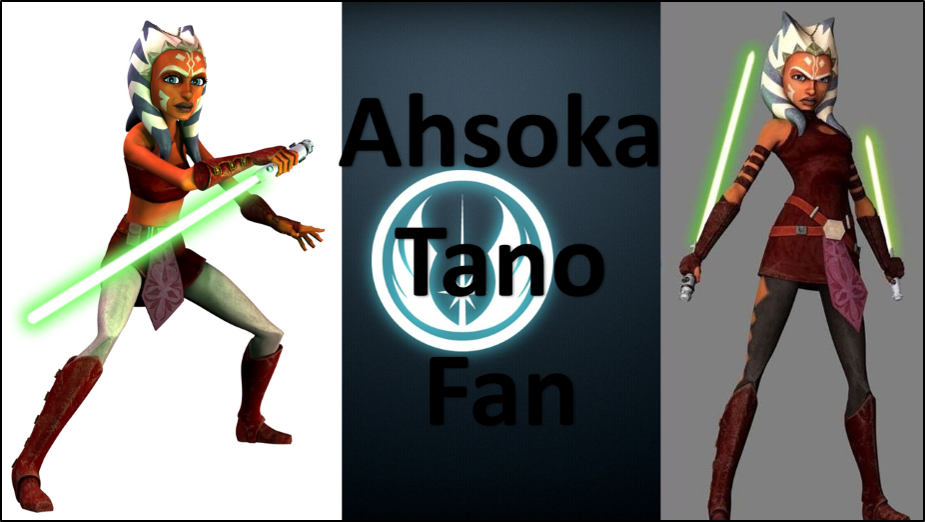 (Background found on Google Images)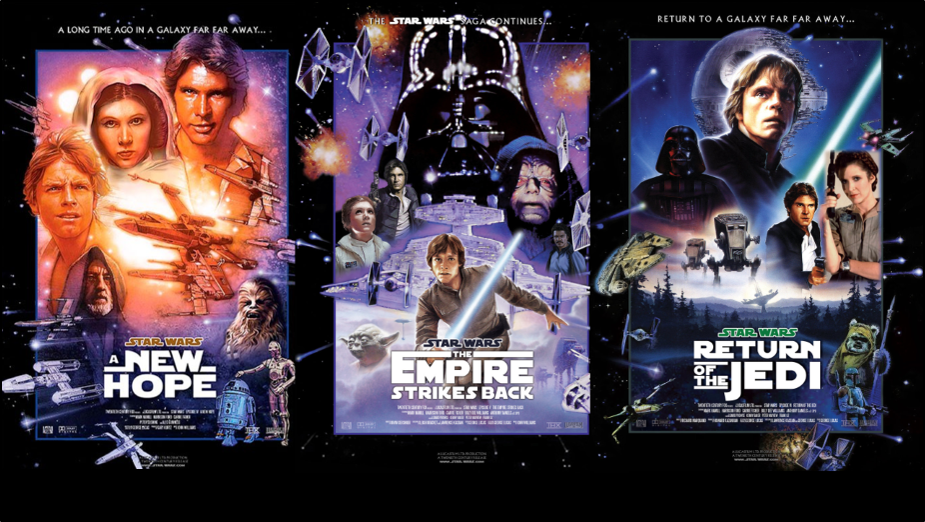 (Background for Prequels Banner and Sequels Banner found on Google Images)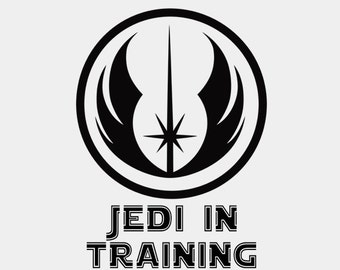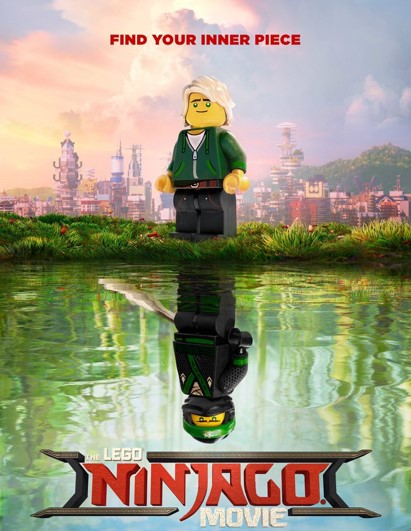 About Me:
The first and most important thing you should know about me is that I'm one of Jehovah's Witnesses. I enjoy studying the Bible and learning from it. I live by Bible standards and strive to apply Bible principles in my life everyday. Of course, I'm not perfect and would never claim to be. However, when I make a mistake I learn from it and try not to repeat it. I apologize when neccessary and accept correction where it's needed. I happily talk about my religion and beliefs with others but I don't force it on them. If they aren't interested or tell me they don't want to talk about it, I respect that.
For more information on Jehovah's Witnesses, for answers to your Bible-based questions, or for information on a varity of topics, some of which include: animals, countries, how to deal with bullies, how to have a happy family life, how to make real friends, and depression, please visit jw.org.
.
Favorite Colors: Purple and Pink
Favorite Food: Pizza, Peanut Butter and Jelly Sandwiches and almost anything Chocolate (I say almost anything because there are some things chocolate I don't like. For example chocolate covered cherries)
Favorite Music: Country, Pop, and Disney Songs
Favorite Seasons: Spring and Summer
Favorite HTTYD Characters: Hiccup, Toothless, Astrid, and Tuffnut
Favorite Things To Do: read, sing, listen to music, play computer games, video games, board games, card games, watch tv/movies, and spend time with my mom and sister
Things I Collect: Books, Dvds, Cds, stickers, stuffed animals, Star Wars stuff, and dolls (dolls I collect include Barbie, Monster High, Ever After High, Bratz, Moxie girls, Disney Princess and others)
Favorite Dragon Species: Night Fury
Favorite In-Game Dragons: Woolly Howl, Windwalker, Sand Wraith, and Deadly Nadder
Favorite Vegetables: Corn and Potatoes
Favorite Fruits: Grapes and Bananas
Please Note: I do not have Facebook, Discord, Instagram, Twitter, or any other form of social media. If you wish to contact me, here on the forum or in game are the only ways to do so.(I've had some people ask me about this so I decided to add this to my siggy.)
Star Wars Favorites
(Yes, I must have a favorites section devoted to Star Wars XD)
Female Characters: Leia, Padme, Ahsoka, and Rey
Male Characters: Luke, Han, Anakin, Obi-Wan, and Yoda
Droids: R2-D2, C-3PO, BB-8, and K2-SO
Villians: Darth Vader and Kylo Ren
Clone: Captain Rex
Ships: Han x Leia, Anakin x Padme, Cassian x Jyn, Finn x Rey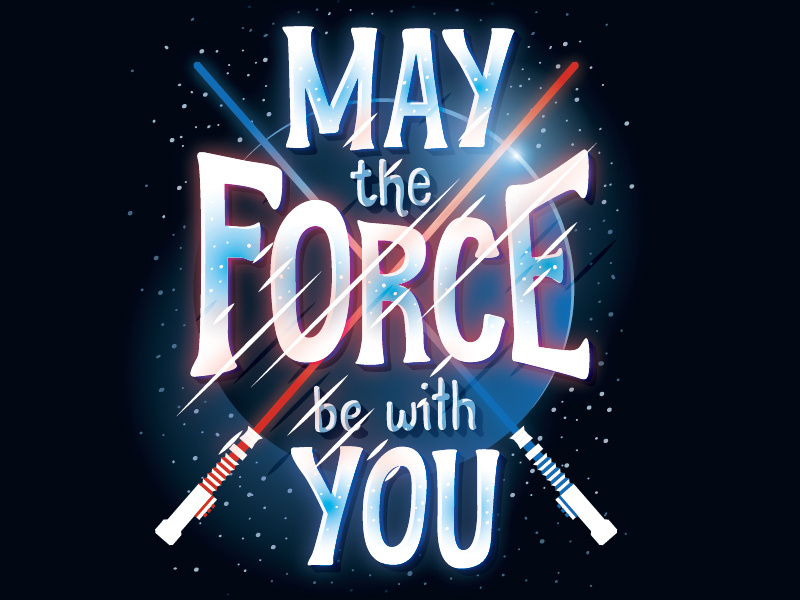 Fri, 12/15/2017 - 19:59
#3
The Wildborn!
Wow, 44 and 52? Hard to compete with that...
I'm Heather Autumnsword, leader of the Wildborn. I am currently re-constructing the clan so that mostly active players are in it. We are currently number...721? Somewhere in the lower 700s, I know that. We are a fairly new clan, so I've been hoping to find good players and invite them to join.
Whatever you choose, hope to see you out there!
__________________
*siggy under construction*
*warning*
*Author is crazy*
*You have been warned*
HI!
I'm the Dragoness!
First thing you should know about me: I am forever and always a
PROUD MORMON
Dare to be a Mormon,
Dare to stand alone,
Dare to have a purpose firm,
Dare to make it known.
Now, on to business!!
Fun fact: I am actually two people in SoD: Heather Autumnsword (picture pending)
and Sapphire Wraith
HEATHER AUTUMNSWORD
My Dragons: *work in progress*
midnight--------Titan Deadly Nadder
Midnight---------Sand Wraith (just pretend she's a night fury, okay?)
Shockwave-------------Screaming Death
Scauldy-------------Scauldron
Skullcrusher-------------Rumblehorn
Siren--------------Deathsong
Lancelot-----------Armorwing
Bluetooth------------Shockjaw
Fangster--------------Monstrous Nightmare
Icyfire------------Hideous Zippleback
Barf and Belch------------Hideous Zippleback
Sane and Insane------------Hideous Zippleback
Sane and Insane------------Hideous Zippleback (due to a glitch I have two dragons w/ the
Spitfire---------------------Singetail same name)
Zippy------------Hideous Zippleback
Sausage----------Gronkle
Stormfire---------Skrill
Do you know what it is to fly?
Have you ever swum in a river and felt our clothes billow in the current? You can sense them, feel them in some strange way, the feeling-that's-not-a-feeling, the sense-that's-not-a-sense. When you stretch the fabric tight, the feeling intensifies. The water fills the fabric until it is firm and supple and strong. This is what it is to have wings.
Now imagine that you're scaling a sheer cliff. You look down, down, down at the thousands of feet of nothing, and your mouth goes dry. Your palms are sweaty, your heart is racing with terror. You know how easily your hands could slip and let you fall.
But high in the sky, skimming the clouds with the sun on your back, seeing the world spread below like glittering jewels; where the winds support you and carry you higher and higher, filling your wings like a sail at sea, the fear isn't fear at all; it's exhilaration. Your wings can't slip and you can't fall.
You're free.
This is what it is to fly.
How do I know? Because I am a Draconian, one of the ancient race that is forever bonded to the dragons. I say bonded, but what I mean is that I am part dragon. I have dragon wings, dragon horns, dragon eyes, and even a dragon tail. Like all dragons, I long to find the home to which all dragons belong: the sea-of-many-lands and the land-of-many-seas, where the sky and the sea are one.
​And one day, I will find it. You just wait and see.
My profile pic (a stunning beauty) was made for me by the amazing, talented Katarile!
For the backstory on this character, click here: http://forum.schoolofdragons.com/content/dragoness-backstory-fanfiction#comment-697687
Here are my ALL-TIME favorite fandoms! (Used to be top ten, but I have too many things I love!!!)
le fandoms...not necessarily in order of preference...
1. HTTYD books/movies (obviously, but I HAD to put that in there, it really is my favorite)
The books were SO GOOD. No swearing, no (extreme) violence (does getting eaten by a lava dragon that dives into a volcano count? Or Grimbeard the Ghastly killing his own son?) Okay, scratch the violence, but it really is pretty awesome. The characters are SO well put together, each with his or her own little quirks that make them unique, and they're all (mostly) lovable in their own way (Alvin and Exellinor are irredeemable). The little lessons Cressida Cowell teach by inserting them into the plot are truly inspired. Can't wait for her to write more!!! (Also, I love the quirky way she capitalizes random words to make them a little bit more important. It's just funny to me.)
The movies I mainly love because all the characters are so lovable, and because ever since I have wanted a Night Fury of my Very Own. And honestly, Race To The Edge was a pretty decent, except—*gag*—for all the mushy romance—*retch*—I'm sorry, I can't stand that stuff. *retch*
2. Brotherband Chronicles
3. Ranger's Apprentice
4. The Ever Afters (EAS)
5. Narnia
6. Pete's Dragon
7. Brave (Merida)
8. Harry Potter
9. Spirit Animals
10. Wizards of Once
11. The Dragon with a Chocolate Heart
12. The Frog Princess/The Wide-Awake Princess
13. Leven Thumps
14. The Land of Stories
15. Keeper of the Lost Cities
Wait, don't go...
Did I forget to...Yeah, I did. I didn't warn you did I? Okay. Ahem.
THERE ARE SPOILERS IN THE LITTLE EXPLANATIONS OF MY FANDOMS. I APOLOGIZE FOR THE INCONVENIENCE. #sorrynotsorry
One thing you must learn about me VERY fast is that I love spoilers and will hunt them down at every opportunity. I also enjoy giving spoilers and withholding them on a whim. I know, I'm cruel.
Who's online
There are currently 34 users and 135 guests online.