Lively Snoggletog pictures
I've been taking lots of screenshots of the winter scenery, trying to capture just the right ones to save for my personal collection. Since I got extra creative with these pictures I've decided to post them here.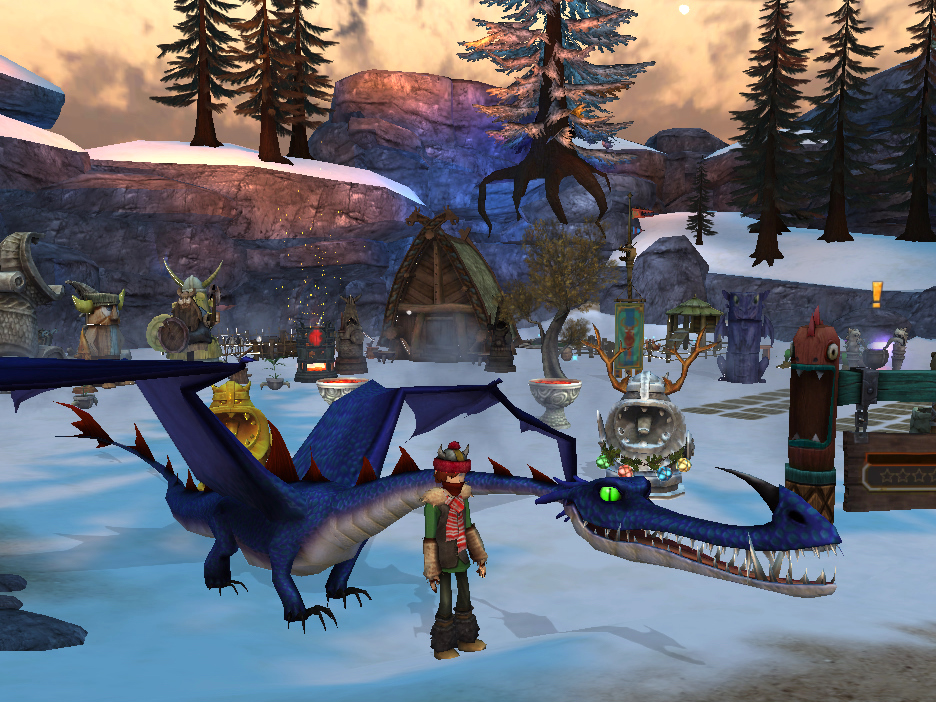 I was delighted to find out that the maze reward this time was a jolly Viking statue for my farm. The only other maze prize I've ever opened was the Loki helmet because none of them really interested me.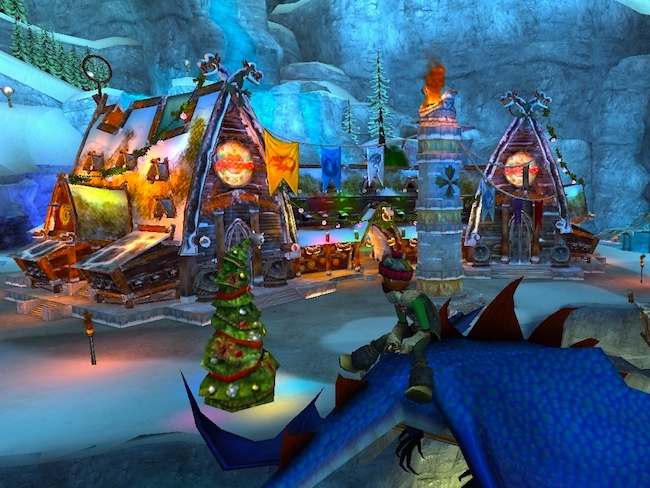 Please share the special moments you've had with your dragons this season.
__________________
Happy Snoggletog & Happy New Year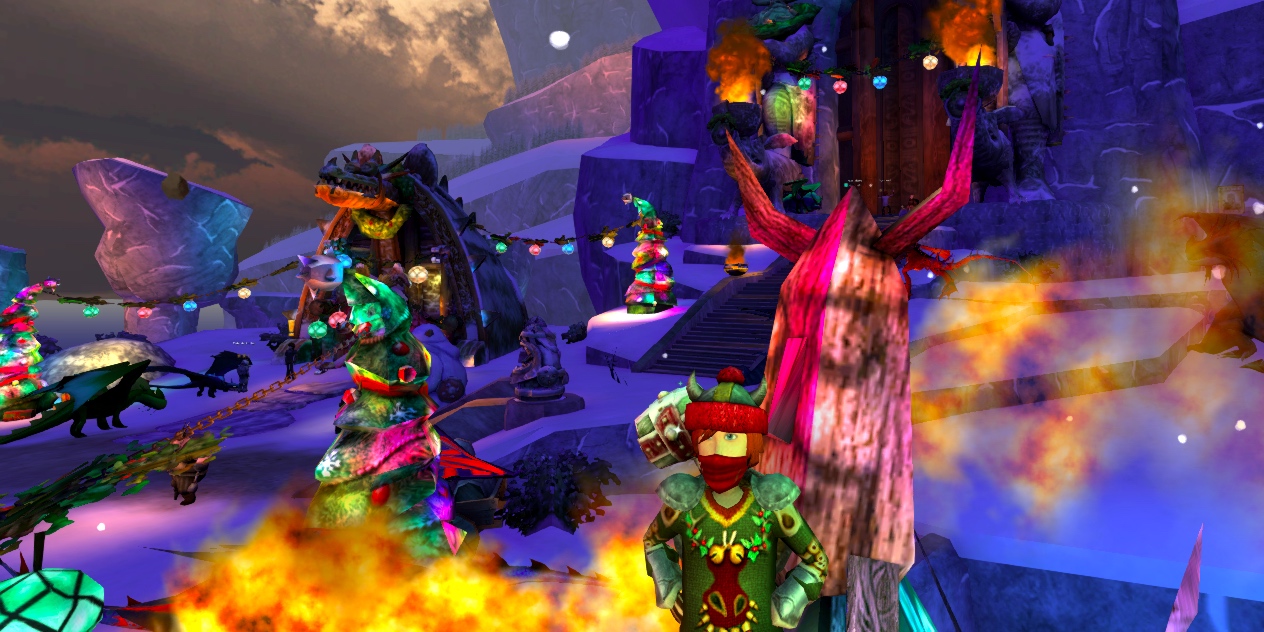 Gorge II
Critical thinker; artistic; patient; obsessive over things he loves; absent-minded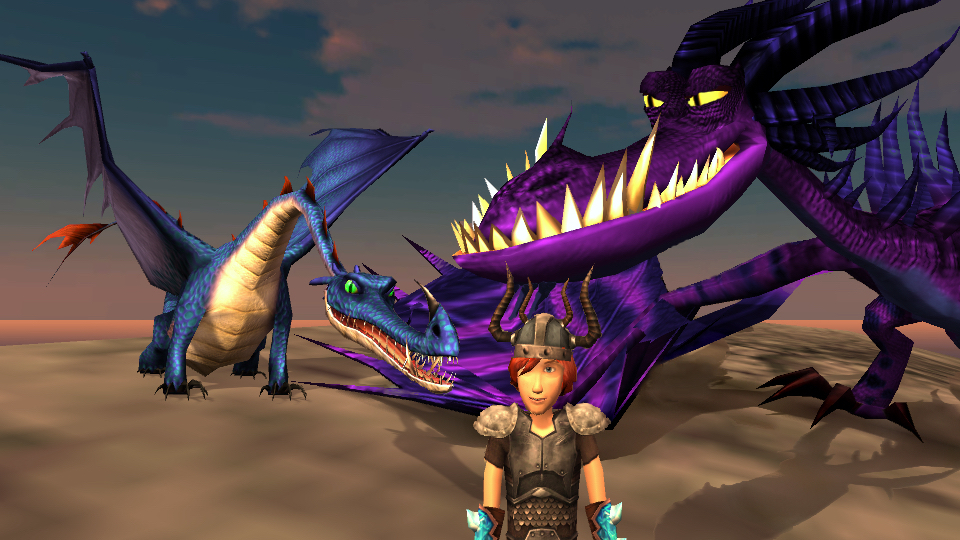 Sparkflare
Female titan wing
Found on Dragon Island July 18, 2013
Cheerful; ferocious in battle; easily distracted; excitable; reckless flyer
Streamglide
Male
Rescued from hunters July 23, 2016
Caring & comforting; rescues other dragons; brave; stealthy; nimble
Globstract Flingshot
Female Male
Adopted Nov 11, 2016 Bonded Feb 12, 2017
Reclusive; disobedient; Sociable; co-operative; curious;
showy; artistic; cheeky lively; protective of me
Gargle
Persistent & focused; mature; outgoing; confident; short-tempered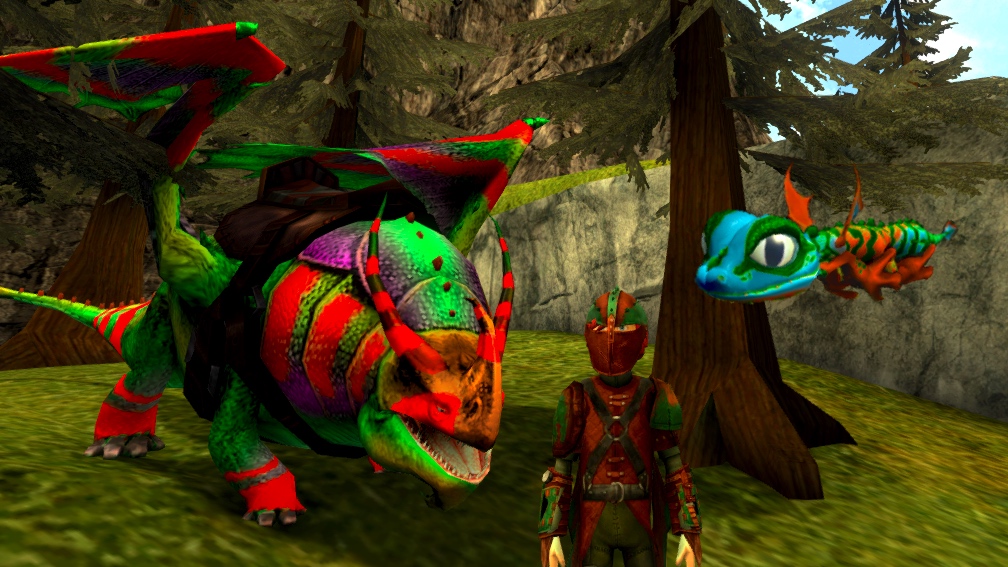 Bulkshield
Male
Hatched Jan 1, 2015
Friendly; stubborn & determined; moody; relies on brute strength; heroic
Brightslime
Female baby
Level 28!
Adopted June 11, 2017
Adventurous; likeable; observant; has quick reflexes; poisonous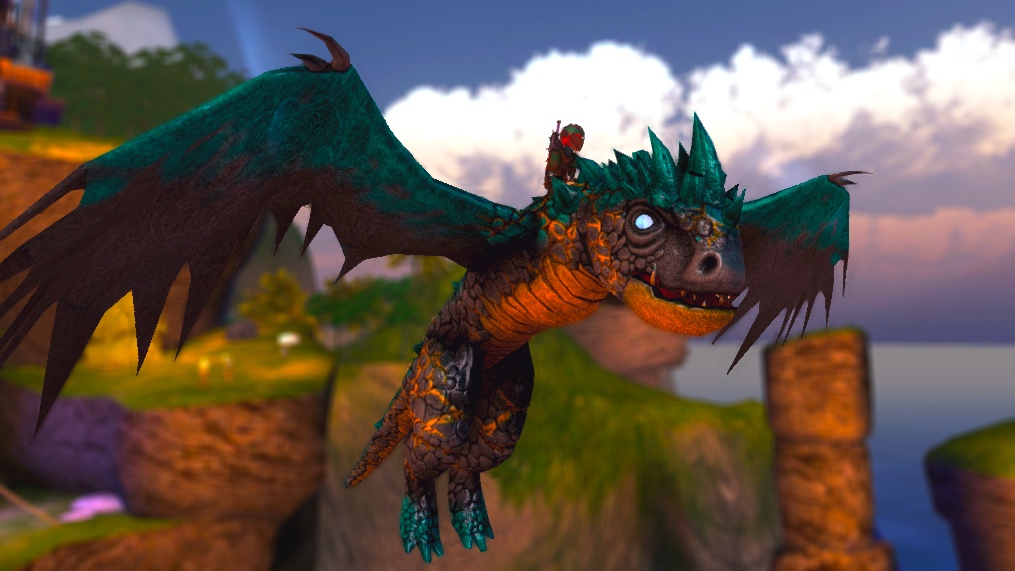 Headvord
Male
Level 37!
Adopted Oct 10, 2018
Dignified; benevolent; tenacious; wise; majestic
Battle High Scores:
1. Globstract - 1134
2. Streamglide - 1088
3. Sparkflare - 1026
4. Bulkshield - 859
5. Flingshot - 779!
Sun, 12/24/2017 - 04:44
#2
:)
Wow, really cool windwalker! Is he the main dragon of your OC?
__________________
Keu Ray
Coming from a land where dragons have been
hunted to near-extinction, I set out to find one
of these magnificent creatures I have only read
about.
After much wandering about and even witnessing
some from a distance, I met a trader who told
stories of islands much further north where
dragons flew free and riders rose on their backs
into the skies. I managed to convince him of my
genuine non-malicious interest and he agreed to
take me there.
This is how I arrived on Berk and, after a trial period, the island chief Hiccup allowed me to
join the Dragon Training Academy. There I raised my very own deadly nadder, Ocean.
Since then I have built a base on Sunnystone Island,
a tiny volcanic island in the South of the Archipelago
and even formed my own clan -
Now I travel far and wide, gathering knowledge,
trading a bit here and there and having adventures.
My dragons: my exploration team
(the dragons who regularly follow me in my exploits)
Ocean (Deadly Nadder, f) – my first dragon and travel companion.
I share a special bond with her, as I raised her from an egg and spent many a day
with only her for company. She is brave, loyal, curious and very intelligent,
often getting bored from inaction. Ocean is very comfortable around humans,
but sometimes dislikes sharing my attention with unfamiliar dragons.
She did, however, turn out to be surprisingly good with dragonlets.
She is a very steady and reliable flyer but does not much enjoy anything competitive.
Viridi (Changewing, f) – the first addition to my exploration team.
A trader whom I was helping out temporarily had a large and precious
gem on his ship. I tried to convince him time and time again that he had
been duped and the bazaar merchant sold him a dragon egg, but he
refused to believe me… until it hatched. I offered to take the dragonlet
off his hands for a good supply of changewing acid once it grew up, and
the trader was all too happy to get rid of the rather destructive and
constantly disappearing little creature. As I was the first thing it saw
when it hatched, the small changewing was eager to stay with me.
Viridi was my most challenging dragon because it's very hard to train
something you can't see half the time. Being a social creature, she accepted
Ocean and me as part of her family and joined us on our many adventures.
She is a quiet, careful, patient and observant dragon, who prefers to avoid
human habitations and is very helpful in the exploration of the wild.
Moonshine (Razorwhip, f) - Moonshine was picked up by Ocean, probably
from some shipwreck, as she was completely covered in seaweed. She was
still very tiny and Ocean brought her up, becoming a sort of mother figure to her.
Moonshine is a very happy and energetic dragon: she is in constant movement
and always wants to play. She lacks any concept of seriousness or caution, so it
can be quite difficult to have her around on journies, but definitely entertaining.
At first Ocean was the only one who could get Moonshine under control,
but after a lot of work, she started listening to me too (most of the time).
Panthera (Death Song, f) - I found Panthera as an adolescent dragon, wary and
underfed, on the outskirts of Melody Island. After some investigation, I found that
this was because her voice was a few tones lower that usual: the other Death Songs
drove her away, attacking her at any chance they got, and she could not hunt as her
song lacked the usual attractive power, forcing her to feed on any fish she was
able to catch in the ocean - something Deathsongs just aren't good at. This, however,
gave me an opportunity to train this magnifiscent dragon, since she had not aquired
the natural viciousness towards other dragons. Panthera responded very well
to being fed chicken and boar and had learned to get along with Ocean, Viridi and
Moonshine (though she largely just ignores them). She turned out to be very lazy,
always prefering to lay in the sun or in front of the campfire and has been very
helpful in building and guarding camp during my expeditions. She has a creative
streak and appears to enjoy singing along with me and seeing her amber made
into various tools and trinkets.
A list of other dragons I know can be found here.
My clan: The Sunwing Voyagers
We are a clan of peaceful travellers, artists, scholars and traders. Our success is determined by skill and patience. Adventures await!
We fly to the edges of the archipelago and far beyond, expanding our horizons and exploring new lands. We are talented, creative and resourceful and we are ready to help any new friends we meet. The Sunwing Voyagers are a peaceful clan and we prefer to settle any conflicts with diplomacy rather than violence. We love dragons and we are always ready to learn new things, using our extensive knowledge of their ways to aid people and dragons to peacefully coexist and help each other.
For our official news & chat page click here: The Sunwing Voyagers Journal 2.0
Who's online
There are currently 9 users and 65 guests online.