Lively Snoggletog pictures
I've been taking lots of screenshots of the winter scenery, trying to capture just the right ones to save for my personal collection. Since I got extra creative with these pictures I've decided to post them here.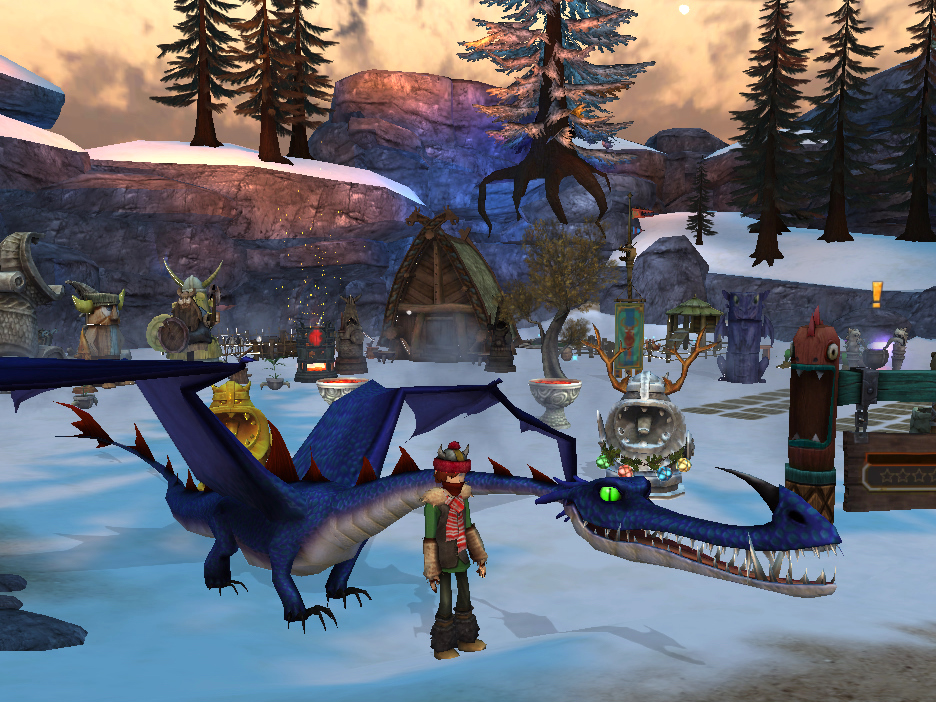 I was delighted to find out that the maze reward this time was a jolly Viking statue for my farm. The only other maze prize I've ever opened was the Loki helmet because none of them really interested me.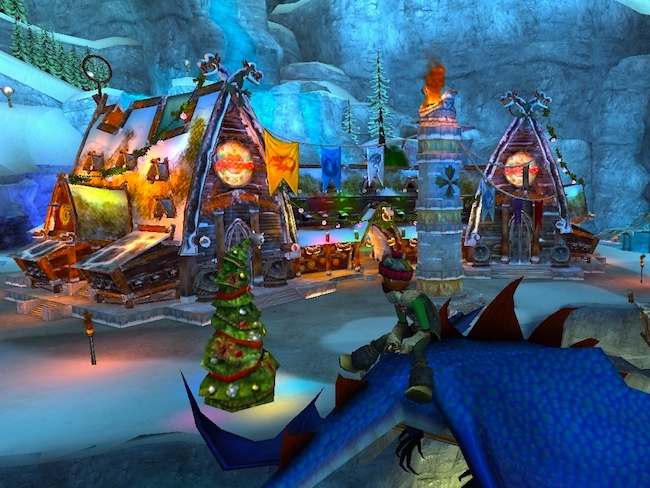 Please share the special moments you've had with your dragons this season.
__________________
Gorge II
197 500 UDT Points!
Critical thinker; artistic; patient; obsessive over things he loves; absent-minded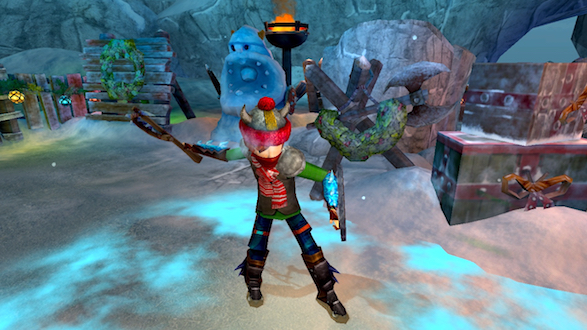 Streamglide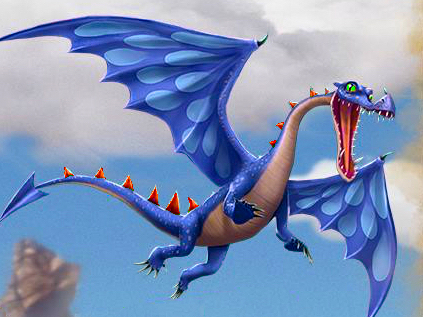 Male
Rescued from hunters July 23, 2016
Caring & comforting; rescues other dragons; brave; stealthy; nimble
Sparkflare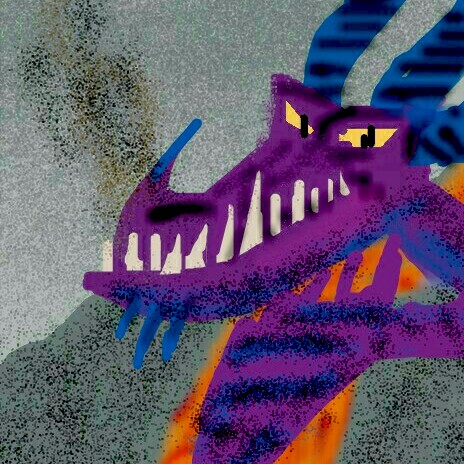 Female titan wing
Found on Dragon Island July 18, 2013
Cheerful; ferocious in battle; easily distracted; excitable; reckless flyer
Globstract Flingshot
Female Male
Adopted Nov 11, 2016 Bonded Feb 12, 2017
Reclusive; disobedient; Sociable; co-operative; curious;
showy; artistic; cheeky lively; protective of me
Gargle
Persistent & focused; mature; outgoing; confident; short-tempered
Bulkshield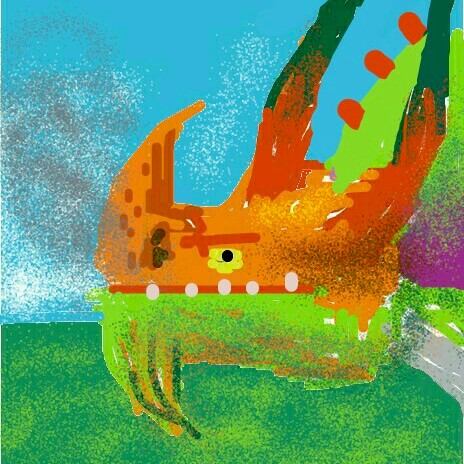 Male
Hatched Jan 1, 2015
Friendly; stubborn & determined; moody; relies on brute strength; heroic
Brightslime
Female baby
Level 13!
Adopted June 11, 2017
Adventurous, likeable, observant, has quick reflexes, poisonous
Battle High Scores:
1. Globstract - 1134
2. Streamglide - 1088
3. Sparkflare - 1026
4. Bulkshield - 859
5. Flingshot - 573
Sun, 12/24/2017 - 04:44
#2
:)
Wow, really cool windwalker! Is he the main dragon of your OC?
__________________
Keu Ray
Coming from a land where dragons have been hunted to near-extinction,
I set out to find one of these magnificent creatures I have only read about.
After much wandering about and even witnessing some from a distance,
I met a trader who told stories of islands much further north
where dragons flew free and riders rose on their backs into the skies.
I managed to convince him of my genuine non-malicious interest and he
agreed to take me there.
This is how I arrived on Berk and, after a trial period, the island
chief Hiccup allowed me to join the Dragon Training Academy. There I
raised my very own deadly nadder, Ocean. Since then I have built a base
on Sunnystone Island, a tiny volcanic island in the South of the
Archipelago and even formed my own clan - "The Sunwing Voyagers".
Now I travel far and wide, gathering knowledge, trading a bit here and
there and having adventures.
My dragons: my exploration team
(the dragons who regularly follow me in my exploits)
Ocean (Deadly Nadder) – my first dragon and travel companion.
I share a special bond with her, as I raised her from an egg and spent many a day
with only her for company. She is brave, loyal, curious and very intelligent,
often getting bored from inaction. Ocean is very comfortable around humans,
but sometimes dislikes sharing my attention with unfamiliar dragons.
She did, however, turn out to be surprisingly good with dragonlets.
She is a very steady and reliable flyer but does not much enjoy anything competitive.
Viridi (Changewing) – the first addition to my exploration team.
A trader whom I was helping out temporarily had a large and precious
gem on his ship. I tried to convince him time and time again that he had
been duped and the bazaar merchant sold him a dragon egg, but he
refused to believe me… until it hatched. I offered to take the dragonlet
off his hands for a good supply of changewing acid once it grew up, and
the trader was all too happy to get rid of the rather destructive and
constantly disappearing little creature. As I was the first thing it saw
when it hatched, the small changewing was eager to stay with me.
Viridi was my most challenging dragon because it's very hard to train
something you can't see half the time. Being a social creature, she accepted
Ocean and me as part of her family and joined us on our many adventures.
She is a quiet, careful, patient and observant dragon, who prefers to avoid
human habitations and is very helpful in the exploration of the wild.
My dragons:
The Gronckcicle family
Mountain (Gronckle, f) – a wild dragon from berk, which I trained to help
me with some tasks like iron and glass production or building (gronckle lava
makes great cement). She mostly does her own thing, but enjoys living in
my boulder class stable. She is also surprisingly fast for her species.
IceCube (Groncicle, m) – I met him as an adolescent dragon on Ice Storm
Island and managed to gain his trust by feeding him and helping him
rebuild his nest after a bad storm. He was really helpful during my
exploration of this freezing land, especially when the temperatures got too
low for poor Ocean (she much prefers warm weather). He followed me
back to Berk and stayed after meeting Mountain. He is a strong, brave
dragon, quite territorial and protective of his family.
RockMoss (Gronckle – part groncicle? – I think this might be a new species, m) –
he is Mountains and IceCubes dragonlet. He is a very calm and likes nothing more
than lying in under the shady canopy of a tree.
The Sunnystone Island wild dragon reserve
There a many stables carved on this island and close lying islets for wild dragons
who are in need of a place to rest. Here I, along with the other villagers, help
wounded dragons, learn the secrets of multiple dragon species, and train dragons
to live side by side with humans, teaching them things such as not to fire at houses
or scare farm animals and how to spot and avoid dragon traps. Some dragons
move on and some, to my great excitement, have chosen to stay permanently.
Thistle (Whispering death, f) - she was probably chased off from her home.
Despite that, she is a rather affectionate dragon.
Sprite (Shockjaw, m) – he was probably one of the many new shockjaws brought
to Berk, who didn't find an owner – seems unafraid of people.
Sky (Stormcutter, f) - she stayed on the island after being raised here by her mother.
Interestingly, she and Sprite have become good friends and can be often seen flying together.
Lightclaw (Speed stinger, f) - she is part of the speed stinger pack on Ice Storm island.
She hatched outside of hatching season and had a bit of a limp, so had trouble keeping
up with her pack. She also appears to have very weak venom compared with other
speed stingers. She was often left alone and, since I gained the packs' trust, I decided
to take her in untill she grew stonger. She has now returned to her pack, but she still
likes to join me on my travels occasionally. She especially likes flying on Oceans back.
Scrap Metal (Armourwing, m) - he is a very old wise dragon. He enjoys spending his days
sunning on the warm cliff ledges of Sunnystone Island and playing with baby dragons.
I'm not sure why he has not gone to Vanaheim, but maybe armourwings don't go there.
He can be quite handy at times as a mobile store of metal.
Bonfire (Monstrous Nightmare, m) - his egg was found somewhere by Scrap Metal and
he was brought up by the old dragon. Bonfire is very easygoing and not quite what you'd
expect a nightmare to be.
My clan: The Sunwing Voyagers
We are a clan of peaceful travellers, artists, scholars and traders. Our success is determined by skill and patience. Adventures await!
We fly to the edges of the archipelago and far beyond, expanding our horizons and exploring new lands. We are talented, creative and resourceful and we are ready to help any new friends we meet. The Sunwing Voyagers are a peaceful clan and we prefer to settle any conflicts with diplomacy rather than violence. We love dragons and we are always ready to learn new things, using our extensive knowledge of their ways to aid people and dragons to peacefully coexist and help each other.
This is a special clan where the skill within the game determines the success of its members. It is for those who have never taken the easy way of buying a membership or using gems to instantly get tens of dragons, all the most expensive armour and saddles, to do easy farming and fishing etc., etc. We take time to enjoy the progress of the game. (The rule on gems is flexible)
For our official news page click here: The Sunwing Voyagers Journal
Who's online
There are currently 19 users and 60 guests online.