LIMITED-TIME Dragon Egg Sale
Today Trader Johann is kicking off a huge SALE on ALL dragon eggs! For a limited time, all
Vikings will receive 25% off the gem price of any eggs that they purchase. This weekend is the
perfect time to
score the dragon you had your eyes on.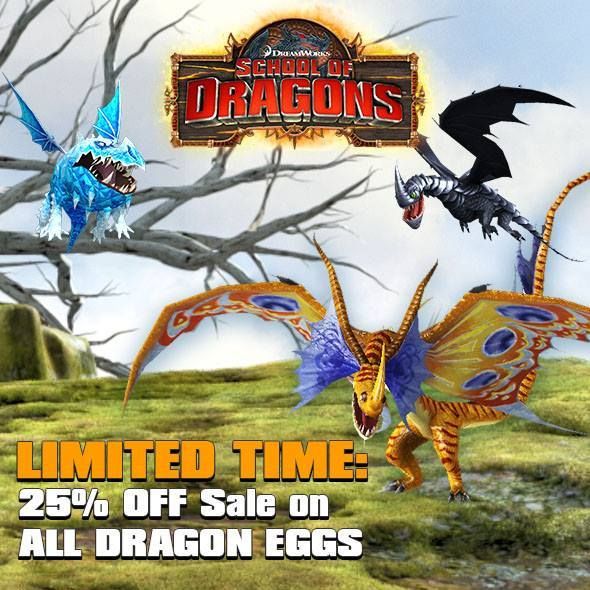 The skies the limit, so fill your stables with a few new companions. If you haven't already,
challenge
your skills to tame the electrifying Shockjaw or strike with Skrill! Don't wait - they
can all be yours
for an amazing price.
This offer is not going to last long. This deal starts now and ends Tuesday, September 8th! Mark
your calendars and be sure to head down to Johann's Trading Post!
Tue, 09/08/2015 - 07:40
#10
Whoa...
Just got a Rumblehorn...for ONLY 188 GEMS?!!! That's like 75% off! What's up with that? That's waaaay more than the sale on all the other dragons, unless they have an extra 24 hour special on that one. Either way it's a deal, I had a Defender's saddle for it sitting around doing nothing.