LGBTQ Pride Clan
Hello all, I have created a clan called LGBTQ Pride. This clan was created on 9/30/2019 (Today) and is rank 53 on the leaderboards. We are a clan where race, diversity, gender prefrences, relgious beliefs & political beliefs are all put aside. I had created this clan to bring active racers and battlers together hoping to create a more civil community.
The requirements to join:
- You must be an active racer with at LEAST 10 k trophies.
Rules:
- No hackers will be treated lightly.
- Respect
If anyone is interested please DM me your friend code. We currently have 39 slots open.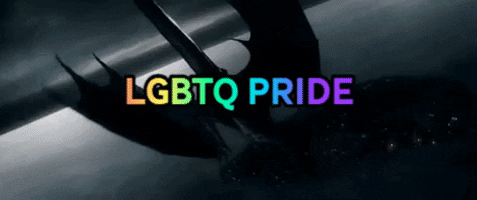 Mon, 09/30/2019 - 12:40
#2
Tue, 10/01/2019 - 19:01
#13
You left The Dragon Racers?
You left The Dragon Racers?
Sun, 10/06/2019 - 10:16
#15
Wed, 10/23/2019 - 14:01
#16
The heavens have come down
I'm interested to join and
I have 7.8k trophies at the moment (Ree ree) :')
But I'm a pretty decent racer. And wonder if I'm allowed to join?
But even if i can't i thank you so much for creating an lgbtq+ clan that's actually good. I thankk you big much
:0
I would like to learn good skillz from yee
The reason i asked to join is becasur I'm lonley and i want freindssssss
Also by doing that I'm sure that'll make me active for ya
I'll try help out as best as i can too! :v
Thu, 10/24/2019 - 00:47
#18
:DD Yey I sent a request my
:DD
Yey
I sent a request my name is soulsub
And i forgot to put anything in the request
Thu, 10/24/2019 - 04:33
#19
Like it
I like the idea, very much.
But I´m not an active racer, actually I don´t like to race, especially now with the speed bug. IMO, the spirit of the game should be cooperative more than competitive. So that rules me out.
And to be nitpicking: LGBTQ pride is a politcal agenda of its own, so putting "political beliefs aside" is a contradiction :-).