Let's play with the minion translator!!
Dahbe da tadda ain censored de owfur, bada tis no via pak a buzz buzz soko be lap da jee. Labada kin nama da ito da linda ti kay ipo ahi dak ta atand. Ta buzz buzz de adoinn flies xihub, feguin bees domo mibo whaaat? melart pensa tis alaoh...
Unfortunately, the trantranslator can't translate minion to English, so you're gunna have to guess what I just said. :')
Here's the generator first, and let's have some fun!
I can't see the link showing up....
Just, here have it.
http://minionstranslator.com
__________________
Welcome to my signature!
Save the Triple Stryke!
Art corner
Art request status: Darksnow gif request
Askar approoves <3
Shadow (Toothless. :P) is going exploring, and Winter saw something on the water. "Looks like a boat.." Ferno said. He was still quite concerned about the new Alpha. Askar, hearing the word "Boat", bounded over to see it.
"Oh wow! I've seen one of them before. Look, they're hauling the fish onto it." Winter and Askar observed the men as they threw another net into the water. "Are they taking it all?" asked Winter as they threw a third net in. "What? Like... stealing it? That's not very nice!" Winter took off towards the boat, while Askar sat on the cliffedge, feeling awkward. This was not a good situation. Why were those men taking all of the fish?
WELL THEN!! I hope you liked that mini story. XD
Base by Furyfan0309
Huris, an orange Titan Coruskis, fighting Trajan, a vicious sea serpent.
We must defend the island!
Pitch (c) NightAtom
Kayon doesn't want to talk to you! Back away slowly...
For me? :O
Askar gif by Olizozoli!
Aunrey done by TosiLohi!
Bristle pixel art by Lululu6161.
Askar by Galactic-Fire.
Brodie! Done by Kekoa-Wolf!
Huris done by LizandMoonaART!
The bouncie duo!
Starflight Glacial
HTTYD Universe (c) Cressida Cowell, Dreamworks
To this day
I'm not the only kid who grew up this way
Surrounded by people who used to say that rhyme about sticks and stones
As if broken bones hurt more than the names we got called and we got called them all
So we grew up believing no one would ever fall in love with us that we'd be lonely, forever...
That we'd never meet someone to make us feel like the sun was something they built for us in their tool shed So broken heart strings bled the blues As we tried to empty ourselves so we would feel nothing.
Don't tell me that hurts less than a broken bone.
That an ingrown life is something surgeons can cut away
That there's no way for it to metastasize It does
She was eight years old
Our first day of grade three when she got called ugly
We both got moved to the back of the class so we would stop getting bombarded by spit balls
But the school halls were a battleground we found ourselves outnumbered day after day
We used to stay inside for recess Because outside was worse
Outside we'd have to rehearse running away or learn to stay still like statues giving no clues that we were there In grade five they taped a sign to the front of her desk that read "Beware Of Dog"
To this day despite a loving husband, she doesn't think she's beautiful
Because of a birthmark that takes up a little less than half of her face...
Kids used to say she looks like a wrong answer that someone tried to erase but couldn't quite get the job done And they'll never understand that she's raising two kids whose definition of beauty begins with the word mom! Because they see her heart before they see her skin, because she's only ever always been amazing!
He...
...was a broken branch grafted onto a different family tree...
Adopted...
But not because his parents opted for a different destiny...
He was three when he became a mixed drink of one part left alone, and two parts tragedy
Started therapy in 8th grade
Had a personality made up of tests and pills
Lived like the uphills were mountains and the downhills were cliffs
Four fifths suicidal a tidal wave of anti depressants depressants and an adolescence of being called popper
One part because of the pills, ninety nine parts because of the cruelty.
He tried to kill himself in grade ten when a kid who could still go home to mom and dad had the audacity to tell him "Get over it."
As if depression is something that can be remedied by any of the contents found in a first aid kit.
To this day he is a stick of TNT lift from both ends.
Could describe you in detail the way the sky bends in the moments before it's about to fall
And despite an army of friends who all call him an inspiration
He remains a conversation piece between people who can't understand that sometimes, becoming drug free Has less to do with addiction and more to do with sanity!
We weren't the only kids who grew up this way...
To this day kids are still being called names.
The classics were "Hey stupid" "Hey spaz"
Seems like every school has an arsenal of names getting updated every year
And if a kid breaks in a school and no one around chooses to hear do they make a sound?
Are they just the background noise Of a soundtrack stuck on repeat When people say things like
Kids can be cruel?
Every school was a big top circus tent
And the pecking order went from acrobats to lion tamers from clowns to carnies
All of these were miles ahead of who we were we were freaks..
Lobster claw boys and bearded ladies
Oddities
Juggling
Depression
And loneliness
Playing solitaire, spin the bottle,
Trying to kiss the wounded parts of ourselves and heal
But at night! While the others slept, we kept walking the tightrope
It was practice and yes some of us fell
But I wanna tell them that all of this,
Is just debris...
Leftover when we finally decide to smash all the things we thought we used to be
And if you can't see anything beautiful about yourself get a better mirror!
Look a little closer!
STARE A LITTLE LONGER!!
Because there's something inside you that made you keep trying despite everyone who told you to quit.
You built a cast around your broken heart and signed it yourself, you signed it
"THEY WERE WRONG!!!"
Because maybe you didn't belong to a group or a cliche
Maybe they decided to pick you last for basketball or everything
Maybe you used to bring bruises and broken teeth to show and tell but never told
Because how can you hold your ground if everyone around you wants to better you beneath it
You have to BELIEVE THAT THEY WERE WRONG!!
They have to be wrong...
Why else would we still be here?
We grew up learning to cheer on the underdog because we see ourselves in them
We stem from a root planted in the belief that we are not what we were called
We are not abandoned cars stalled out and sitting empty on some highway
And if in some way we are don't worry
We only got out to walk and get gas
We are graduating members from the class of we made it
Not the faded echoes of voices crying out names will never hurt me
Of course... They did...
But our lives will only ever always continue to be a balancing act that has less to do with pain
And more to do with beauty...
Memes and other funny stuff
Me watching EVERYTHING:
Me with just about everything
Me whenever I'm bored.
Dividers by soluxevitaeli
Fri, 03/17/2017 - 21:07
#1
Papaya
ka hagan no tut ba kasyon
I sama hopa ba nunu saw heh heh
ka kaylay no tut whaaat? deep to tom
__________________
✯
♫
| Forbidden Friendship | | Yumetourou (夢灯籠) | | Mists Of Avalon | | Spirit Of The Wild | | PotC | | Immortals | | Morningrise | | Twilight Wanderers | | Black Wings | | The Legend Comes to Life | | The Wolf and The Moon | | Let It Fall | | Irresistible | | Earth | | Spectre | | Just Like Fire | | Phantom Of The Opera | | Feel Invincible | | Centuries | | Salute | | The Phoenix | | Runnin | | Courtesy Call | | Overlap |
| Warriors (遊戯王) | | YGOTAS | | In The End | | Imortals (遊戯王) | | No Matter What | | Don't Let Me Down |
➳
Sat, 03/18/2017 - 06:02
#2
But isn't it just gibberish? What the minions say is nonsense. It's based on a few languages, but they usually don't have any meaning.
__________________
I'm in it for the memes
(Pinsel by 1flower)
(Frightlight by 1flower)
(Merlin Titanglow by1flower)
(Aerohead by 1flower)
BOUNCIES!
Original Bouncies made by me: (not so impressive)
Bouncies/Blinkies/GIFs/Adobted Dragons by Others:
(Pinsel Bouncie by Rae Didgeridoo) (Aerohead Bouncie by Autumn5467)
Awesome- no EPIC Merlin gif made by TildenWolfGirl.
Colorbeam made by MidnightMare.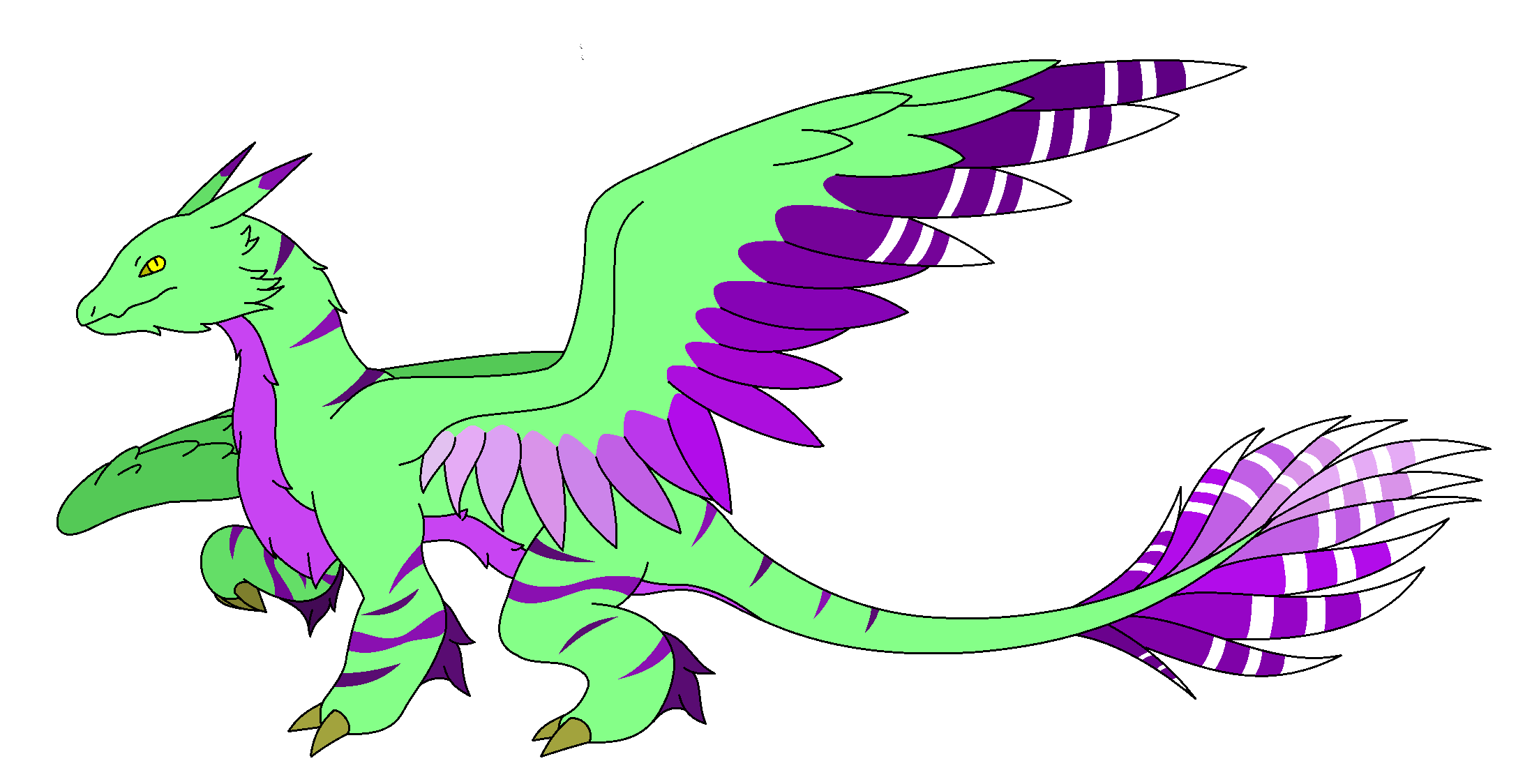 This amazing Banded Featherlure was created by amberleaf7. As was the whole entire Speceis! Thank you very much for letting my adopt it! Here is the link to the thread from which I got it: http://forum.schoolofdragons.com/content/introducing-banded-featherlure
Gender: Male
Personality: Very fast and hyper. Likes to have fun! (often gets into trouble when he does stupid things)
Artsy Edits by Others:
Christmas Pinsel by 1flower. Thanks! Optic the Blind Nightfury, made by Autumn5467! Thanks!
Sandstone the Sand Wraith Chibi by 1flower. Thank you!!
Name: Crunch
Backstory: Found his egg at an empty nest with no sign of his siblings or parents. Been my friend ever sinse
Personality: Reckless
Gender: Male
Autumn5467 made this! Thank you! Love it!!
I am very proud to have this Peridot Spirepoint Gemspitter, created by NightmareRebuff. She is very talented and smart, and I am honored to have this in my Signature!
Name: Chakra
Personality: Chakra has a friendly sort of aura about him. He is goot to go to when you're angry as you immediatly seem to calm down. Chakra is very kind and peaceful and always gentle. He perfers not to fight. Anyone who goes near Chakra feals healed or renewed. Even though he is peaceful, Chakra is very very protective. If you are in any danger at all, he will sheild you and fight for you.
Dragon's name: Daydream
Male or Female: Male
Personality: Calm, Soothing.
Short Backstory (optional): I discovered a young Deathsong, abandoned by his kin. He was trapped in presumably some of his own "amber", but the more I think about it I imagine the others did it to him. I set him free, but I was scared of training him due to the Deathsong's reputation to eat other dragons... But I found out that he in particular didn't have any interest in other dragons. He prefered to heat wild boars, and deer and such, along with the occasional fish. I ttrained him and he is an excellent companion. When it's time to call the dragons back to the stables, he sings his song and the dragons all come flying back. Except for my Thunderdum of course; I have to send a dragon out to go get him.
(Made by Stiger23. thank you very much!)
The Speedstalker created by NightmareRebuff and goldenfury360 Thanks so much!
Bio:
Name: Goosebumps
Gender: Male
Personality: Loves to scare. Mostly Hallow (my Boneknapper) because he gets scared easily. He shivers and it rattles his bones loudly! Goosebumps can often be found hiding behind a corner, or underneath something. He never means any harm, and he'll leave you alone once you're used to his "attacks".
Drawings/Art by others:
Me riding on Pinsel by astrid!!! Isn't it amazing!?!?!?!?
Sir Lancelot (my Razorwhip) in bouncie form! Thanks, Defy!
Daydream (my Deathsong) in bouncie form! Thanks, Defy!
Pinsel the Creepy Clown by DuskDaybreak! WORDS CANNOT DESCRIBE MY THANKS.
Yay! You made it to the end! NOW DANCE WITH JAKE!
If you can read this then u smell
Sat, 03/18/2017 - 06:25
#3
Subjects? Pfft!
Thats Whaaat ka moo, pelo ka tos bored yee cogowl minion translator, yee PETA!
Translation: That's what I thought, but I was bored and searched minion translator, and BEHOLD!
Sat, 03/18/2017 - 06:55
#4
To cono, (You know,)
Ba tis weird. Tot, pelo weird. Ka lat pak tos nace de upsnip taxpia. Bey ta via, whaaat? deep to tom een English??
(This is weird. Cool, but weird. But I guess that was obvious though. By the way, what did you say in English?)
__________________
Siggy under perpetual construction...
​​Normal active hours for this user:
Mon- Sat: 6:30- 7:00 AM (CT); 3:00- 9:30 PM (CT)
​Sun: 12:30- 5:30 PM (CT)
Table of Contents:
​OC Human Bios
​OC Dragon Bios
​RPs I've been in
​List of Fandoms
Not so random facts about me
Fantasy Idea Corner
Random quotes
​
(Double-sided axe shown below)
Amazing drawing of Topaz Gypsy by Ally Kay
Backstory:
When Paz was 3, she and her parents were sailing along with the rest of their tribe to find a new island. When a huge storm capsized the boat in the middle of the night, it killed the majority of the tribe, including her father. The remaining few washed up on the shores of Berk. When they realized they had been blown drastically off course, Stoic offered to let them stay, under the condition that they became members of the tribe of Berk. Shortly afterwards, however, Paz's mother had contracted an unknown illness (pneumonia) and died. Gothi, who had grown fond of the child in that short time, decieded to raise her as an apprentice.
Due to her postion with Gothi, she does have an aqquaintence with Hiccup and the other dragon riders, but that's about it. When she's not studying at the School of Dragons during the school year, she's assisting Gothi at her house. She recieved a deep scar across her right eye when training her first dragon Minty. Fortunetly it doesn't affect her vision. It does, however, tend to flare up on occasions, which makes it burn and turn an irritated red.
Likes: Animals, music, stargazing, watching the sunrise/ sunset, being helpful or witty (which doesn't happen often), practicing with her ax, hanging out with friends (also doesn't happen often)
Dislikes: Being belittled because of her occasional naiveness and/ or appearance (She looks 1-2 years younger than she actually is), the dark/ unknown, romance, pink, girly things in general, the taste of mint (suprisingly enough, she likes the smell though)
((Note: Besides her axe, Paz also carries a leather satchel, which has a small first aid kit, compass, a whittleing knife that she uses to carve patterns on her ax handle, a small spyglass and various other items))
((Funfact: Paz means peace in Spanish, which I did not know when first creating the character. Ironically enough, being peacefull is not one of her strongsuits))
Main Dragon:
Dragon's name: mint chip
Nickname: Minty
Gender: Female
Species: Deadly Nadder
Class: Tracker (Still don't get why they were moved out of the Sharp class)
Color: Mint Green (Hence the name) with beige details.
Personality: A loyal dragon with a generous helping of wit and sass. She doesn't really see anyone as in charge, so she can be somewhat unpredictable, doing what she wants or thinks is better. She will stick one of her spines in you if annoyed, which Paz figured out quickly. Despite her flaws, she will do anything to protect those who gain her trust. While not the most powerful Nadder due to her size, she is one of the fastest. Racing is one of her favorite hobbies.
Backstory: One of Paz's fellow classmates didn't want her because of her attitude. Since she didn't have her first dragon yet anyways, Paz decided to take her on. It was one of the most frusterating yet rewarding tasks she had ever done, and has no regret doing it. (Though, if given the chance, she wouldn't do it again)
Likes: Racing, dragon nip, mint, salmon, hunting.
Dislikes: Being cooped up, people who annoy her, being told what to do, swimming.
"Foster" Dragons:
((She promised Gothi she would rehome these ones. So far that has not happened))
Dragon's name: shadowofdeath
Nickname: Shadow
Gender: Male
Species: Whispering Death
Class: Boulder
Color: Pitch Black with a white underbelly.
Personality: Unlike the majority of his species, Shadow is very laid back and extremely lazy. One of the Death twins, he and his sister were rejected by their owner when they didn't live up to expectations. Paz is hoping to work on his work ethic before rehoming him.
Dragon's name: Milky Way
Nickname: Wé
Gender: Female
Species: Whispering Death
Class: Boulder
Color: Blue with a galaxy-like pattern on her underbelly that consists of pinks and purples.
Personality: The second of the Death twins, Wé is actually a bit hyperactive, making her have difficulty focusing on the task at hand. Takes interest in the most random things, like the rain, or a bug crawling up a tree, or the sunrise. Paz is hoping to get that under control before rehoming her, but she might not get the chance before her perfect rider comes along (winky wink).
Dragon's name: Starred and Spangled
Nickname: Spangled
Gender: Male
Species: Gronckle
Class: Boulder
Color: Blue with a red underbelly and white spots.
Personality: Stubborn, independant, gruff, toughy on the outside... in a word, PATRIOTIC!!! Wasn't as great of a beginner's dragon as the previous owners thought...
Dragon's name: Oceanna
Nickname: Annie
Gender: Female
Species: Gronckle
Class: Boulder
Color: Deep blue with a oean-like green underbelly.
Personality: Paz's "cuddle buddy", Annie is the most out going and enthusiastic of the bunch. Her love of water and attention has made her Paz's second favorite dragon (after Minty, of course). Unlike the other boulder class dragons on Paz's side of the stable, However, Annie's owner's parents just somewhere for her to stay until thier kid was ready for the responsiblilty of owning a dragon. There will come a day when her "cuddle buddy" will not be around all the time, and Paz is not looking forward to it.
​
RP's that I've taken part in (not all of them were finished)
Let's go train a dragon and save the day! (HTTYD RP):
The Rogues (Criminal HTTYD RP)
The Trial of Riders (HTTYD/Hunger Games type RP)
One HECK of a CROSSOVER! (Crossover RP)
​
(By the way, if you know of an rp that you think I'd be interested in based on the ones listed above, let me know)
​​And now the fun part...
Y'all get to learn
about me!!!!
​(a little bit. Probably wouldn't be wise to give away my secret identity)
​(Not that I'm a celebrity or anything... Or am I?)
​(No... thankfully not... moving on)
​I'm probably not in any fandoms, per se, but I feel like I have a borderline unhealthy obbsesion for some of the subjects listed below:
​(P. S. These are not in any particuar order)
​HTTYD (why else would I be on here?)
​Big Hero 6
​The Avengers (Actually, just the MCU in general)
Pirates of the Caribbean
The Chronicles of Narnia (sorta, haven't hung out in that fantasy in a while)
​The Fellowship of the Ring
TMNT (The 2012 reincarnation)
​Phineas and Ferb
​Brave
​Star Wars
​Back to the Future
​Moana
Milo Murphey's Law (again, sorta. It only just came out)
(There are probably more. I'll update as I think of them)
​A couple of not-so-random facts about me
​1. I'm a Christian.
​2. I'm a pianist.
3. I'm 100% American (Not that it technically means anything as far as ethnic heritage since the US is the mixing pot of cultures and whatnot. I think my great great grandparents were Polish, but besides that I have no idea what my ancestry looks like) Specifically, I'm from the southeastern portion.
4. I've traveled to 18 out of the 50 US states. Outside of my country, I have been to Italy, England, and Germany.
​5. I'm an equestrian.
6. I named my OC after two of my pets.
​7. I sing in the alto section at my choir (which means yes, I'm a girl. Is it just me, or are the majority of the people on this forum also girls?)
​8. I'm working on learning Spanish, so don't be suprised if I pop a couple of spanish words while talking on here. (I probably won't, but if I do, now you know why)
​I also now have an FAQ if you have additional questions!
Favorite Music Artists
NF (Which stands for Nate Feuerstein, not Night Fury), Toby Mac, Ryan Stevenson, Mattew Parker, Jaymie Grace, Tori Kelly, Unspoken, Lecrae... (I could go on for a while)
​
Fantasy Idea Corner:
(largely, if not entirely based on stuff I've read from other people, so not exactly original)
(This is likely to be updated every time a new idea pops into my head)
​Here's an idea for a fanfiction that I'll probably never write
​...As in, 86% certainty that I won't
Tony Stark A. K. A. "Iron Man" = Hiro Hamada A. K. A.... "?" (Not sure he has a superhero name)
Steve Rogers A. K. A. "Captain America" = Jack Overland Frost A. K. A. "Winter Soldier" (I know, it's taken, not caring over here)
Bruce Banner A. K. A. "The Hulk" = Hiccup Horrendous Haddock III A. K. A. "The Night Fury"
Thor= Merida (They're so cool they don't need an alter ego)
Natasha Romanoff A. K. A. "Black Widow"= Elsa A. K. A. "Frost Bite"
Clint Barton A. K. A. "Hawkeye"= Eugene Fitzherbert A. K. A. "Flynn Rider" ('Cause I don't see how Rapunzel would get caught up in this in the first place)
Nick Fury = Nick Fury ('Cause he's awesome. I'd put Frozone, but that's a little too much ice for my liking)
​Maria Hill = Heather the Unhinged
​Agent Coulsen = Agent Coulsen ('Cause who else is gonna do his job?)
​(If you've had any experience with marvel in general, you probably get the idea)
(Not entirely sure how I'd incorperate villains with this setup though... Or backstories for most of them... It's a half baked idea, like most (all) of my fantasies)
​And now for random quotes!
​"Why are we stopped?​"
​"The light's red.​"
​"... THERE ARE NO RED LIGHTS IN A CAR CHASE!!!​"
Gogo and Wasabi in Big Hero 6
"Ooohhh..."
"Ooohhh yes."
"You, sir are playing a dangerous game. Keeping this much raw... vikingness contained. THERE WILL BE CONSEQUENCES!​"
"I'll take my chances. Sword. Sharpen. Now."
Hiccup and Gobber in How to Train Your Dragon.
*Cap's shield flies though the air doing awesomeness.*
"That thing doesn't obey the laws of phisics at all!"
Spider-Man in Captain America: Civil War
​​"Loki is beyond reason, but he is of Asgard, and he is my brother.​"
"He killed eighty people in two days."
"... He's adopted?​"
Thor and Black Widow in Avengers.
"Sometimes the only payoff for having any faith is when it's tested again and again everyday."
Immortals by Fall Out Boy.
"Great Scott!"
"Yeah, I know, it's heavy."
Marty McFly and Doc Brown ​in Back to the Future III
(When they switched catchphrases for a scene)
"You dare challenge Megamind?"
"This town isn't big enough for two super-villains!"
"Oh, you're a villain all right. Just not a super one."
"Yeah? What's the difference?"
"PRESENTATION!"
Megamind and Titan in Megamind (the movie)
​(More pictures/stuff coming soon A.K.A. at some point in the unforseeable future)
Thanks for reading my sigg​y!
Sat, 03/18/2017 - 07:16
#5
Subjects? Pfft!
Nupi a zeez lat. Buzz Buzz!
(Take a wild guess. Bee!)
Sat, 03/18/2017 - 09:35
#6
Uh...
Someone got stung by a bee?
Sat, 03/18/2017 - 11:25
#7
Subjects? Pfft!
According to all known laws of aviation, there is no way that a bee should be able to fly. It's wings are too small to get its fat little body of the ground. The bee of course flies anyway, because bees don't care what humans think is impossible...
Who's online
There are currently 27 users and 139 guests online.