Let's play with the minion translator!!
Dahbe da tadda ain censored de owfur, bada tis no via pak a buzz buzz soko be lap da jee. Labada kin nama da ito da linda ti kay ipo ahi dak ta atand. Ta buzz buzz de adoinn flies xihub, feguin bees domo mibo whaaat? melart pensa tis alaoh...
Unfortunately, the trantranslator can't translate minion to English, so you're gunna have to guess what I just said. :')
Here's the generator first, and let's have some fun!
I can't see the link showing up....
Just, here have it.
http://minionstranslator.com
__________________
Welcome to my signature!
It's in a mess rn, but I'm working on it. Enjoy!
I love Wolfsong so much! It made me cry, and that's saying something!
Art corner
Askar and Ferno exploring. Ferno is still Alpha at this moment.....
Base by XxTheDragontrainerxX
The Alpha protects them all!
Ferno, Askar's father
Base by Alicornbro hide(Me! :D)
Askar approoves <3
Askar found her friend (Shadow/Toothless), and he's showing her the drawing he did.
Base by XxTheDragonTrainerxX
Toothless the Night Fury
School of Dragons Titan Flightmare
SCOOORE!!!!
Base by Furyfan0309
Ferno and a Golden Fury looking for Askar.
Base by XxTheDragontrainerxX
"This is an X-Box you say??"
Shadow (Toothless. :P) is going exploring, and Winter saw something on the water. "Looks like a boat.." Ferno said. He was still quite concerned about the new Alpha. Askar, hearing the word "Boat", bounded over to see it.
"Oh wow! I've seen one of them before. Look, they're hauling the fish onto it." Winter and Askar observed the men as they threw another net into the water. "Are they taking it all?" asked Winter as they threw a third net in. "What? Like... stealing it? That's not very nice!" Winter took off towards the boat, while Askar sat on the cliffedge, feeling awkward. This was not a good situation. Why were those men taking all of the fish?
WELL THEN!! I hope you liked that mini story. XD
Base by Furyfan0309
Just what it says. XD
Huris, an orange Titan Coruskis, fighting Trajan, a vicious sea serpent.
And... me in my power mode! :D
For me? :O
Askar gif by Olizozoli. TYSM!!!!
Aunrey done by the absolutely amazing TosiLohi!! Thank you so much!
Bristle pixel art by Lululu6161. Thank you! I love it!
Askar by Galactic-Fire. Thanks! :)
The bouncie duo!
Starflight Glacial
HTTYD Universe (c) Cressida Cowell, Dreamworks
Memes and other funny stuff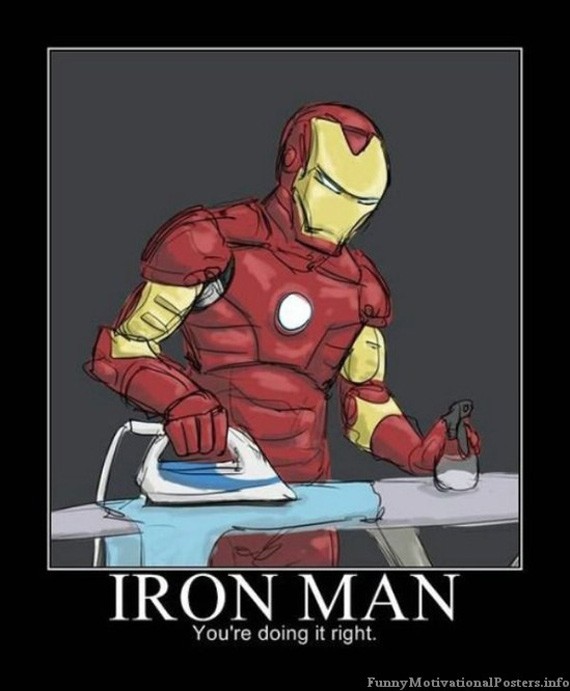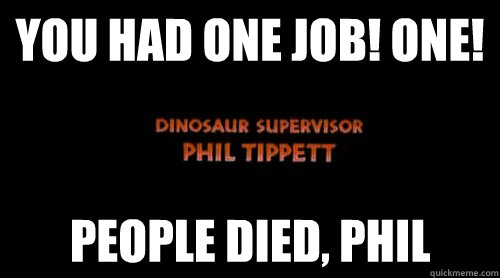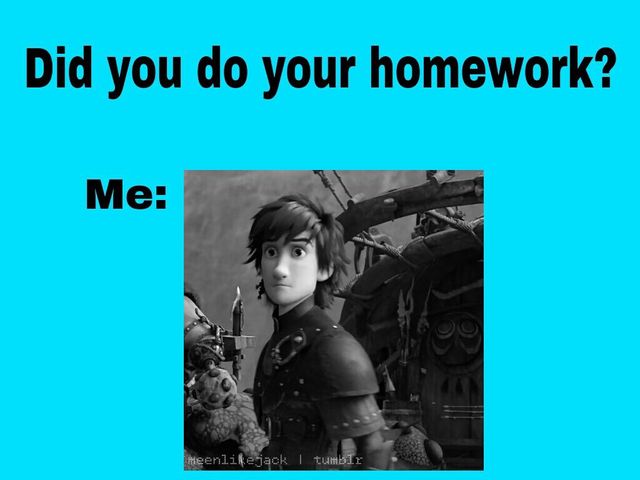 Me watching EVERYTHING: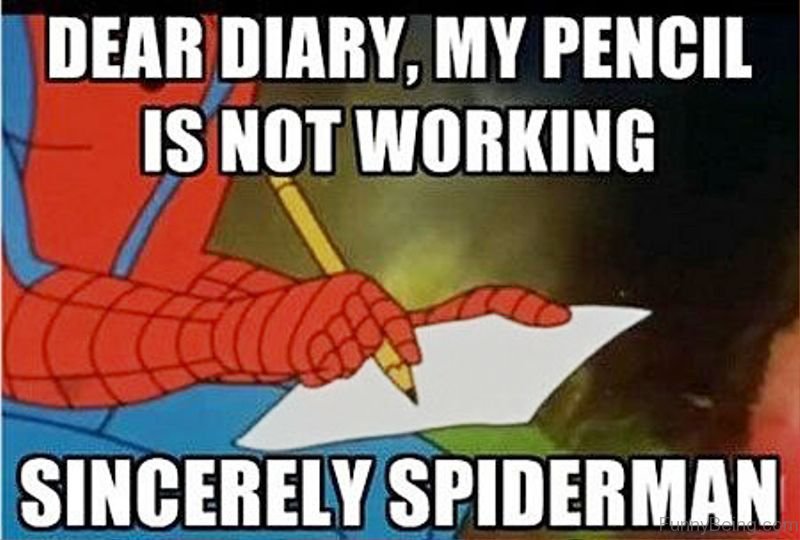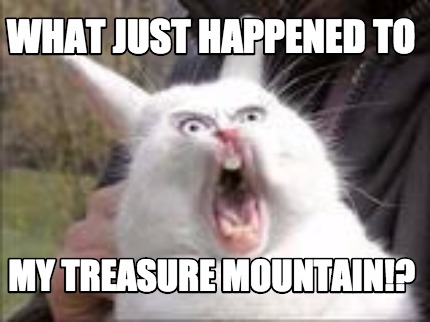 TIME FOR HUGS!!!!!
Me whenever I'm bored.
Black divider feathers by SoluxeVitaeli
Fri, 03/17/2017 - 21:07
#1
Papaya
ka hagan no tut ba kasyon
I sama hopa ba nunu saw heh heh
ka kaylay no tut whaaat? deep to tom
__________________
✯
✿✿✿✿✿
✿✿✿✿✿✿✿✿✿✿ ✿✿✿✿✿ ✿✿✿✿✿✿✿✿✿✿
♫
| Forbidden Friendship | | Yumetourou (夢灯籠) | | Where No One Goes |
| Immortals | | Morningrise | | Spectre |
⚓ | Spirit Of The Wild | | Black Wings | | The Wolf and The Moon | | Twilight Wanderers | ⚓
| Centuries | | Feel Invincible | | Salute |
| Just Like Fire | | Don't Let Me Down | | No Matter What |
⚓ | Overlap | | Warriors (戦士たち) | | YGOTAS | ⚓
| The Phoenix | | Runnin | | Courtesy Call |
➳
✿✿✿✿✿✿✿✿✿✿ ✿✿✿✿✿ ✿✿✿✿✿✿✿✿✿✿
✿✿✿✿✿
✯
夢がかなうところ。
*Avalon, the Woolly Howl by
Kattistal
Sat, 03/18/2017 - 06:02
#2
But isn't it just gibberish? What the minions say is nonsense. It's based on a few languages, but they usually don't have any meaning.
__________________
I'm in it for the memes
(Pinsel by 1flower)
(Frightlight by 1flower)
(Merlin Titanglow by1flower)
(Aerohead by 1flower)
BOUNCIES!
Original Bouncies made by me: (not so impressive)
Bouncies/Blinkies/GIFs/Adobted Dragons by Others:
(Pinsel Bouncie by Rae Didgeridoo) (Aerohead Bouncie by Autumn5467)
Awesome- no EPIC Merlin gif made by TildenWolfGirl.
Colorbeam made by MidnightMare.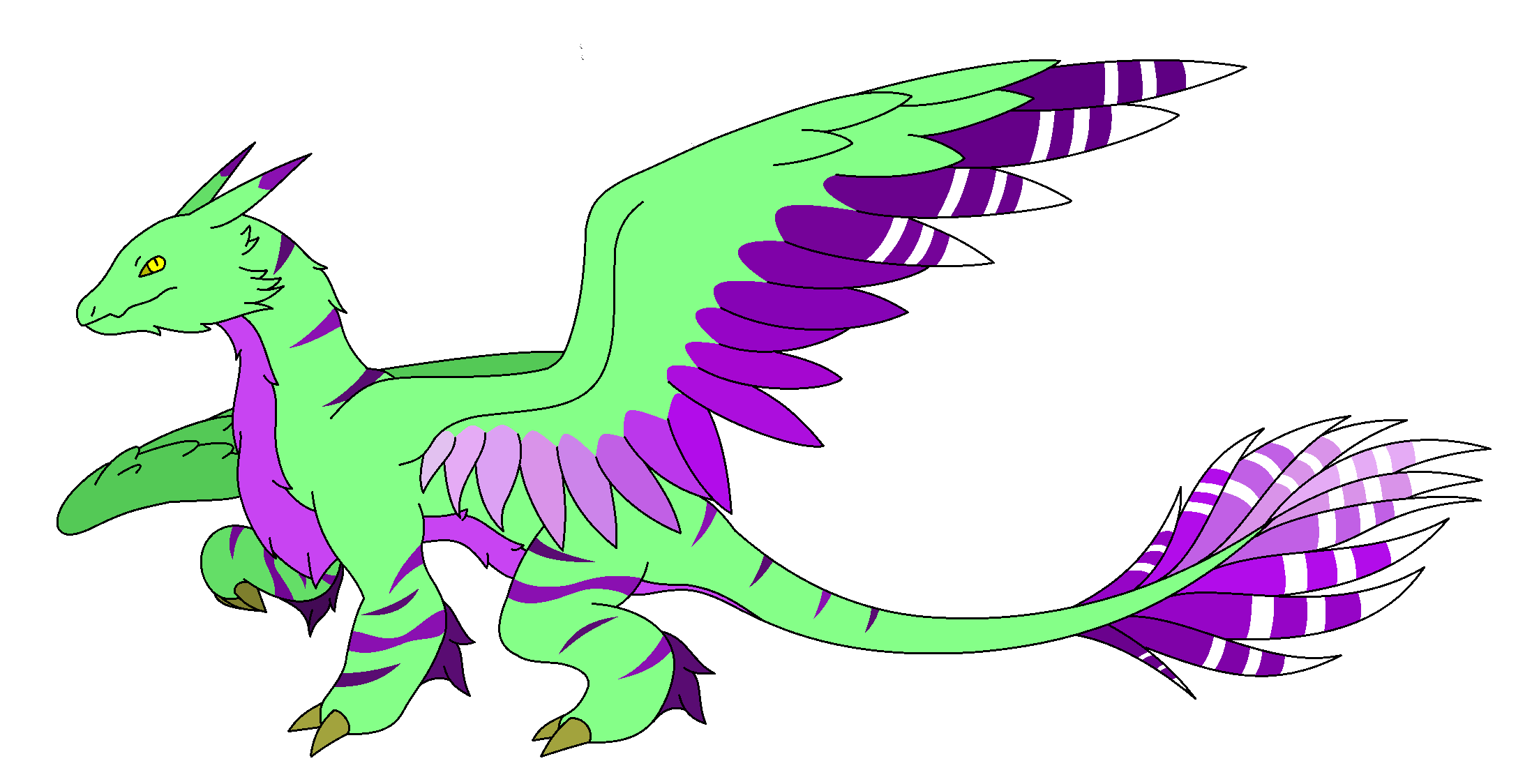 This amazing Banded Featherlure was created by amberleaf7. As was the whole entire Speceis! Thank you very much for letting my adopt it! Here is the link to the thread from which I got it: http://forum.schoolofdragons.com/content/introducing-banded-featherlure
Gender: Male
Personality: Very fast and hyper. Likes to have fun! (often gets into trouble when he does stupid things)
Artsy Edits by Others:
Christmas Pinsel by 1flower. Thanks! Optic the Blind Nightfury, made by Autumn5467! Thanks!
Sandstone the Sand Wraith Chibi by 1flower. Thank you!!
Name: Crunch
Backstory: Found his egg at an empty nest with no sign of his siblings or parents. Been my friend ever sinse
Personality: Reckless
Gender: Male
Autumn5467 made this! Thank you! Love it!!
I am very proud to have this Peridot Spirepoint Gemspitter, created by NightmareRebuff. She is very talented and smart, and I am honored to have this in my Signature!
Name: Chakra
Personality: Chakra has a friendly sort of aura about him. He is goot to go to when you're angry as you immediatly seem to calm down. Chakra is very kind and peaceful and always gentle. He perfers not to fight. Anyone who goes near Chakra feals healed or renewed. Even though he is peaceful, Chakra is very very protective. If you are in any danger at all, he will sheild you and fight for you.
Dragon's name: Daydream
Male or Female: Male
Personality: Calm, Soothing.
Short Backstory (optional): I discovered a young Deathsong, abandoned by his kin. He was trapped in presumably some of his own "amber", but the more I think about it I imagine the others did it to him. I set him free, but I was scared of training him due to the Deathsong's reputation to eat other dragons... But I found out that he in particular didn't have any interest in other dragons. He prefered to heat wild boars, and deer and such, along with the occasional fish. I ttrained him and he is an excellent companion. When it's time to call the dragons back to the stables, he sings his song and the dragons all come flying back. Except for my Thunderdum of course; I have to send a dragon out to go get him.
(Made by Stiger23. thank you very much!)
The Speedstalker created by NightmareRebuff and goldenfury360 Thanks so much!
Bio:
Name: Goosebumps
Gender: Male
Personality: Loves to scare. Mostly Hallow (my Boneknapper) because he gets scared easily. He shivers and it rattles his bones loudly! Goosebumps can often be found hiding behind a corner, or underneath something. He never means any harm, and he'll leave you alone once you're used to his "attacks".
Drawings/Art by others:
Me riding on Pinsel by astrid!!! Isn't it amazing!?!?!?!?
Sir Lancelot (my Razorwhip) in bouncie form! Thanks, Defy!
Daydream (my Deathsong) in bouncie form! Thanks, Defy!
Pinsel the Creepy Clown by DuskDaybreak! WORDS CANNOT DESCRIBE MY THANKS.
Yay! You made it to the end! NOW DANCE WITH JAKE!
If you can read this then u smell
Sat, 03/18/2017 - 06:25
#3
Subjects? Pfft!
Thats Whaaat ka moo, pelo ka tos bored yee cogowl minion translator, yee PETA!
Translation: That's what I thought, but I was bored and searched minion translator, and BEHOLD!
Sat, 03/18/2017 - 06:55
#4
To cono, (You know,)
Ba tis weird. Tot, pelo weird. Ka lat pak tos nace de upsnip taxpia. Bey ta via, whaaat? deep to tom een English??
(This is weird. Cool, but weird. But I guess that was obvious though. By the way, what did you say in English?)
__________________
Siggy under perpetual construction...
​​Active hours for this user:
Mon- Sat: 6:30- 7:00 AM (CT); 3:00- 9:30 PM (CT)
​Sun: 12:30- 5:30 PM (CT)
​
(Double-sided axe shown below)
Amazing drawing of Topaz Gypsy by Ally Kay
Backstory:
When Paz was 3, she and her parents were sailing along with the rest of their tribe to find a new island. When a huge storm capsized the boat in the middle of the night, it killed the majority of the tribe, including her father. The remaining few washed up on the shores of Berk. When they realized they had been blown drastically off course, Stoic offered to let them stay, under the condition that they became members of the tribe of Berk. Shortly afterwards, however, Paz's mother had contracted an unknown illness (pneumonia) and died. Gothi, who had grown fond of the child in that short time, decieded to raise her as an apprentice.
Due to her postion with Gothi, she does have an aqquaintence with Hiccup and the other dragon riders, but that's about it. When she's not studying at the School of Dragons during the school year, she's assisting Gothi at her house. She recieved a deep scar across her right eye when training her first dragon Minty. Fortunetly it doesn't affect her vision. It does, however, tend to flare up on occasions, which makes it burn and turn an irritated red.
Likes: Animals, music, stargazing, watching the sunrise/ sunset, being helpful or witty (which doesn't happen often), practicing with her ax, hanging out with friends (also doesn't happen often)
Dislikes: Being belittled because of her occasional naiveness and/ or appearance (She looks 1-2 years younger than she actually is), the dark/ unknown, romance, pink, girly things in general, the taste of mint (suprisingly enough, she likes the smell though)
((Note: Besides her axe, Paz also carries a leather satchel, which has a small first aid kit, compass, a whittleing knife that she uses to carve patterns on her ax handle, a small spyglass and various other items))
((Funfact: Paz means peace in Spanish, which I did not know when first creating the character. Ironically enough, being peacefull is not one of her strongsuits))
Dragon:
Dragon's name: mint chip
Nickname: Minty
Gender: Female
Species: Deadly Nadder
Class: Tracker (Still don't get why they were moved out of the Sharp class)
Color: Mint Green (Hence the name) with beige details.
Personality: A loyal dragon with a generous helping of wit and sass. She doesn't really see anyone as in charge, so she can be somewhat unpredictable, doing what she wants or thinks is better. She will stick one of her spines in you if annoyed, which Paz figured out quickly. Despite her flaws, she will do anything to protect those who gain her trust. While not the most powerful Nadder due to her size, she is one of the fastest. Racing is one of her favorite hobbies.
Likes: Racing, dragon nip, mint, salmon, hunting.
Dislikes: Being cooped up, people who annoy her, being told what to do, swimming.
​
RP's that I've taken part in (not all of them were finished)
Let's go train a dragon and save the day! (HTTYD RP):
http://forum.schoolofdragons.com/content/let%E2%80%99s-go-train-dragon-and-save-day-9-spot-httyd-rp-closed
Power Play (Superhero RP)
http://forum.schoolofdragons.com/content/power-play-restart-7-spot-superhero-roleplay
The Rogues (Criminal HTTYD RP)
http://forum.schoolofdragons.com/content/rogues-rp-thread-httydcriminal-rp-closed
​
(By the way, if you know of an rp that you think I'd be interested in based on the ones listed above, let me know)
​​And now the fun part...
Y'all get to learn
about me!!!!
​(a little bit. Probably wouldn't be wise to give away my secret identity)
​(Not that I'm a celebrity or anything... Or am I?)
​(No... thankfully not... moving on)
​I'm probably not in any fandoms, per se, but I feel like I have a borderline unhealthy obbsesion for some of the subjects listed below:
​(P. S. These are not in any particuar order)
​HTTYD (why else would I be on here?)
​Big Hero 6
​The Avengers (Actually, just the MCU in general)
Pirates of the Caribbean
The Chronicles of Narnia (sorta, haven't hung out in that fantasy in a while)
​The Fellowship of the Ring
TMNT (The 2012 reincarnation)
​Phineas and Ferb
​Brave
​Star Wars
Milo Murphey's Law (again, sorta. It only just came out)
(There are probably more. I'll update as I think of them)
​A couple of not so random facts about me
​1. I'm a Christian.
​2. I'm a pianist.
3. I'm 100% American (Not that it technically means anything as far as ethnic heritage since the US is the mixing pot of cultures and whatnot. I think my great great grandparents were Polish) Specifically, I'm from the southeastern portion.
4. I've traveled to 18 out of the 50 US states. Outside of my country, I have been to Italy, England, and Germany.
​5. I'm an equestrian.
6. I named my OC after two of my pets.
​7. I sing in the alto section at my choir (which means yes, I'm a girl. Is it just me, or are the majority of the people on here also girls?)
​8. I'm working on learning Spanish, so don't be suprised if I pop a couple of spanish words while talking on here. (I probably won't, but if I do, now you know why)
Favorite Music Artists
NF (Which stands for Nate Feuerstein, not Night Fury), Toby Mac, Ryan Stevenson, Mattew Parker, Jaymie Grace, Tori Kelly, Unspoken, Lecrae... (I could go on for a while)
​
Fantasy Idea Corner:
(largely, if not entirely based on stuff I've read from other people, so not exactly original)
(This is likely to be updated every time a new idea pops into my head)
​Here's an idea for a fanfiction that I'll probably never write
​...As in, 86% certainty that I won't
Tony Stark A. K. A. "Iron Man" = Hiro Hamada A. K. A.... "?" (Not sure he has a superhero name)
Steve Rogers A. K. A. "Captain America" = Jack Overland Frost A. K. A. "Winter Soldier" (I know, it's taken, not caring over here)
Bruce Banner A. K. A. "The Hulk" = Hiccup Horrendous Haddock III A. K. A. "The Night Fury"
Thor= Merida (They're so cool they don't need an alter ego)
Natasha Romanoff A. K. A. "Black Widow"= Elsa A. K. A. "Frost Bite"
Clint Barton A. K. A. "Hawkeye"= Eugene Fitzherbert A. K. A. "Flynn Rider" ('Cause I don't see how Rapunzel would get caught up in this in the first place)
Nick Fury = Nick Fury ('Cause he's awesome. I'd put Frozone, but that's a little too much ice for my liking)
​Maria Hill = Heather the Unhinged
​Agent Coulsen = Agent Coulsen ('Cause who else is gonna do his job?)
​(If you've had any experience with marvel in general, you probably get the idea)
(Not entirely sure how I'd incorperate villains with this setup though... Or backstories for most of them... It's a half baked idea, like most of my fantasies)
​
And this is another one that I'm actually feeling much more passionate about starting at some point. If you're a writer and like this idea too, please pm me. I need someone to bounce ideas off of.
(It's kind of like those Rise of the Brave Tangled Dragons fanfictions, but not at the same time.)
The main team would consist of:
Hiccup
Merida (Brave)
Elsa (Because I haven't actually seen Rise of the Guardians and am not a huge fan of non-cannonical parings, such as Jelsa)
Hiro (Big Hero 6)
Rey (Star Wars)
Spider-Man (The one played by Tom Holland, so MCU Spidey)
Wreck-it-Ralph (Actually, not quite as sure about this one, might cut him out)
​Main plot idea:
So, there's this inter-demensional time-traveling silvertounge (Kind of like Docter Who... I think. I don't actually know, haven't watch the series for myself. Either way, he/she does try to stay out of that guy's way) and his/her sidekick/mentee who come across a villain (unknown currently, he would have to be an OC though) who wants to take control of the multi-verse so that he/she can control whatever happens in them, purely for his/her enjoyment.
​To put a stop to them, the good-guy duo decided to transport some of there favorite characters to their base to help them fight off the crazed geek. Mainly because they've always wanted an excuse to do this. Also, to make it semi-worth their time, this is going to happen after all their current movies and their universes will be suspended in time so that no one would miss them being gone.
Also, each character that was selected gets to chose one other character from their universe to help, if they chose to do so. However, if they choose a non-human, they get to also pick one human companion too.
Side characters to be chosen include:
Toothless and Astrid
Baymax and Gogo
BB-8 and Finn
Sergeant Calhoun
(can't think of any other's that would be helpful for this story)
​And now for random quotes!
​"Why are we stopped?​"
​"The lights red.​"
​"... THERE ARE NO RED LIGHTS IN A CAR CHASE!!!​"
Gogo and Wasabi in Big Hero 6
"Ooohhh..."
"Ooohhh yes."
"You, sir are playing a dangerous game. Keeping this much raw... vikingness contained. THERE WILL BE CONSEQUENCES!​"
"I'll take my chances. Sword. Sharpen. Now."
Hiccup and Gobber in How to Train Your Dragon.
*Cap's shield flies though the air doing awesomeness.*
"That thing doesn't obey the laws of phisics at all!"
Spider-Man in Captain America: Civil War
​​"Loki is beyond reason, but he is of Asgard, and he is my brother.​"
"He killed eighty people in two days."
"... He's adopted?​"
Thor and Black Widow in Avengers.
"Sometimes the only payoff for having any faith is when it's tested again and again everyday."
Immortals by Fall Out Boy.
​(More pictures/stuff coming soon)
Thanks for reading my sigg​y!
Sat, 03/18/2017 - 07:16
#5
Subjects? Pfft!
Nupi a zeez lat. Buzz Buzz!
(Take a wild guess. Bee!)
Sat, 03/18/2017 - 09:35
#6
Uh...
Someone got stung by a bee?
Sat, 03/18/2017 - 11:25
#7
Subjects? Pfft!
According to all known laws of aviation, there is no way that a bee should be able to fly. It's wings are too small to get its fat little body of the ground. The bee of course flies anyway, because bees don't care what humans think is impossible...
Who's online
There are currently 64 users and 155 guests online.