Kyte Flight - a fanfiction by Hookless
Hey everybody! I'm doing a story on two of Lissafish's incredible fandragons: The Cunning Kyte and the Chipperguin! All credits for the dragons go to her.
I'll be posting my little chapters here in a while. Also, please do not reply directly to any of my story posts. Thank you.
This is a hype post for now and for my synopsis.
Hope you enjoy :D
Synopsis:
If you were born into a blank, white world with no family, no friends, what would you do? Icestar the cunning Kyte is about to find out. After a blizzard kills his parents just before he hatches, leaving only a small message behind, he must discover both the wonders and the dangers of the world around him. He will outsmart bloodthirsty dragons, fight against starvation, and almost drown in a deep, undersea cave while trying to fulfill the message his parents left him: Find a family. Will Icestar find the family he longs for so much? Or, will he be doomed to a lonely existence? Find out in Kyte Flight! The epic journey of a dragon's search for a family.
__________________
Sooo, first things first. When I made this account I choose hookless as my username because hookfang and toothless were my two favorites out of the gang's dragons, and I combined their names. I just want to clear that up so people don't take it the wrong way. :)
Siggy header made by awesome AndreaEaston! Thankies :D
Original pictue of Final Inferno by my buddy Flitt. Thanks so much!! :D
His flames will consume your soul and scorch you alive if you dare touch the art in this siggy.
A cool present from my friend Bluetheraptor. Thanks pal! :D
Permanent WIP: Beware falling gifs and memes (in the meantime, plese enjoy these screaming birbs 8D)
Table of Contents: (no longer relevant cuz half the siggy got deleted... :\ *glares at Thanos*)
Info about me that you can live without XD
Art (currently undergoing revamp)
Links and stuff (RPs, art threads,etc)
My Fandoms
Random jokes and stuff (mostly memes...also undergoing revamp)
IMPORTANT: Dictionary of made up weerrrrrrddddddzzzzz XD
If you're an MCU fan...don't go to the end of the siggy XD Feels await you xD
Before you go further: I'M A SUPREME VIKING CHAMPION!! RESPECT MAH AUTHORITY!! XD
Names you can call me
Potato, Chip, Hookless, or Hookie (I'm girl fyi xD)
I have certain nicknames that only my friends can use. These include: Bolt, Bacon, and Your Highny. No one but my closest friends can use these.
Stuff about Me regarding the forums
I watch the forums like a hawk... ·_·
may make an art request thread in the future...
I use lots of exclamation points and capital letters.
Sometimes gets unnecessarily hyped about different, new things (hence the capital letters)
loves RPing and thinks wayyy too much about them XD (currently have 13 rps...XD)
However! I really despise having people ask for recaps. If you missed some posts in an rp, jut go back and read through the posts you missed! There could be important info! Especially if you're working with me, since I like to include foreshadowing and symbolism in my posts.
How I'm like when first entering a thread made by strangers or slight aquaintances:
How I'm like when entering a thread made by my friends:
I either mercilously spam my friends (with them joining a lot of the time XD) or just scream my head off from enthusiasm....XD
Also...Imagine me looking like this... (pic below XD)
Bacon the Axolotl! 8D By my bud SpeedyLeaf! SHE IS SUCH AN AWESOME ARTIST!! THANK YOU! 8D
My bestest forum buddies:
Random stuff about me
I'm not as active in-game as I used to be :(
uh, I love drawing dragons (mostly of my own making or fan-dragons)
frequently fangirls about anything How to Train Your Dragon, Jurassic World, Avengers, Big Hero 6, The Flash or Gravity Falls related
If you like any of those, PM ME! I would love to have someone to scream and theorize with. :D
Hopelessly obsessed with the Avengers...XD (aka. the fandom I'm most passionate about)
I WRITE POST-INFINITY WAR AND ENDGAME AVENGERS HEADCANONS!!! If you have an idea, pm me! I'll see whether I'm willing to write something with your ideas :D (I am particularly good with ones about Peter and Tony...precious mentor and apprentice duo 8D) (no romantic ships though ;) )
Extreme MCU fangirl...I cried during Infinity War and Endgame XD SO EMOTIONAL!
just your friendly neighborhood biology geek who loves birds and reptiles. :)
I like puns and memes...like...a lot...XD
My favorite color is blue. I think that was pretty obvious though XD
Did I mention my obsession with the Avengers? Yes? Well then...I'll just add some gifs and memes here later...XD
Time for art!!!
Featured Artists: All these people are extremely talented and were so generous to offer to make these awesome drawings. From the deepest part of my heart, I say, Thank You. I will always cherish these drawings :)
Names in bold letters are who I consider LEGENDS of this forum regarding art :D
Names in italics are friends of mine :)
ZestyDragonWing (formerly Wutend Bonfire)
Fireflash
Lissafish
SangoMichiko13
AndreaEaston
Flitt
Toshi Loshi
IzzyDrawsDragons (formerly Embalathe dragon hatcher)
SpeedyLeaf
ImDerpySheylaYT
Rutvi123123
WildVanity
LilyStark
MatterPatter(Corv)
Miru
Canon HTTYD Dragons
Strike Class
Orion the Night Fury
Personality: Orion is extremely protective of his twin sister, Andromeda and his three younger siblings. He's a warrior, extremely loyal to his family and friends, and will fight to the death to protect them. He's always on the move, whether he's training, hunting, or occasionally playing with his younger sibling. Loves to go mystery hunting with his family.
Orion by the incredibly talented, off the chart awesome ZestyDragonWing. I will forever be grateful :)
Another picture of Orion, by me!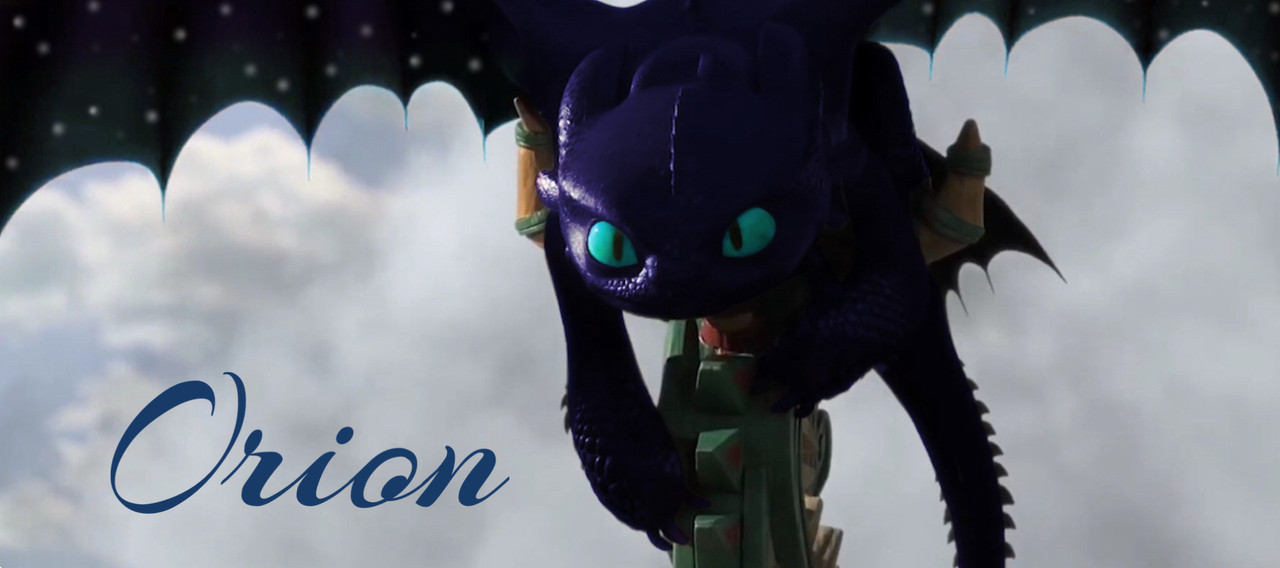 A wonderful edit of Orion by the wickedly talented WildVanity Thanks so much! :D
Orion as a dragon balloon by the AWESOME ANDREAEASTON!!! 8D Thanks so much, Andy!
Lunalight the Lightfury (nickname: Quest)
Personality: Lunalight is a mystery hunter. She travels the archipeligo solving mysteries for both humans and dragons. She's very logical and analyzes situations from every angle. She has a gift of extreme perception and is able to detect the slightest clues whether by sight, sound, or smell. She's very cheerful and tries to make her clients and friends happy. She likes to tell jokes to try and lighten the usually sullen atmosphere of a crime scene or investigation.
She's also Orion's girlfriend and loves training with him. She loves playing with his younger siblings. She can be very talkative sometimes too. Although she has a fun side, she is a ruthless hunter and won't stop a case until she's cracked it.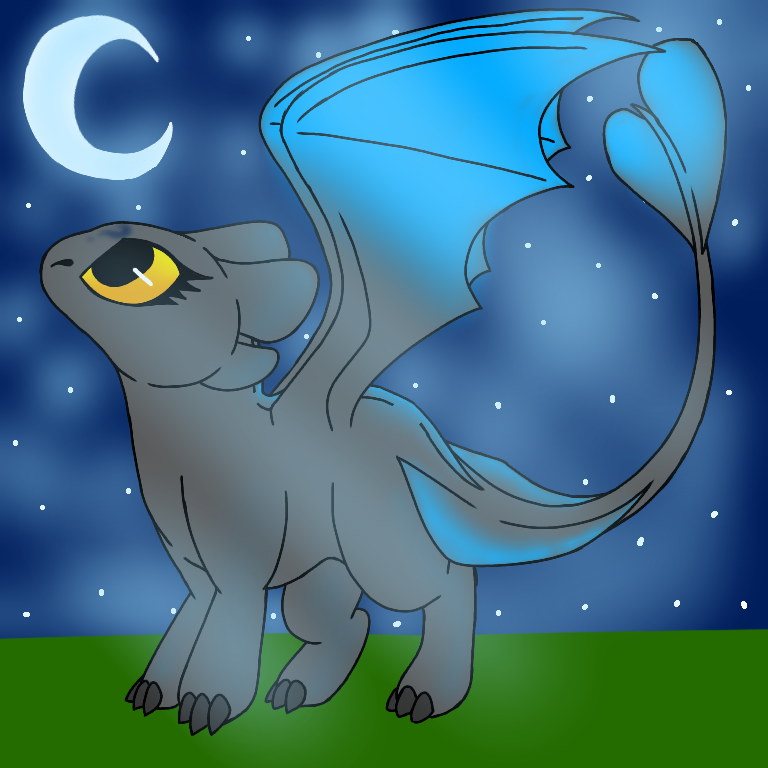 Lunalight by the awesome SangoMichiko13. Thanks so much :D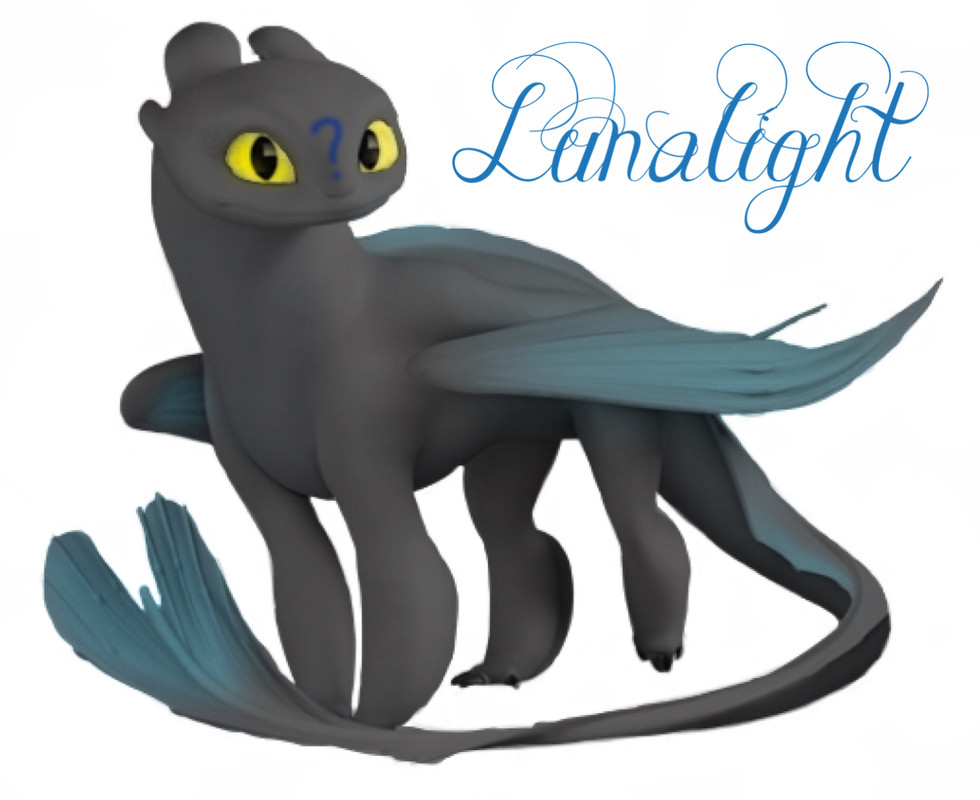 An awesome edit of Lunalight by the wonderful Wildvanity. Thank you so much :D
Luna (Quest) as a balloon. Again, by the incredibly amazing AndreaEaston! Thanks so much! XD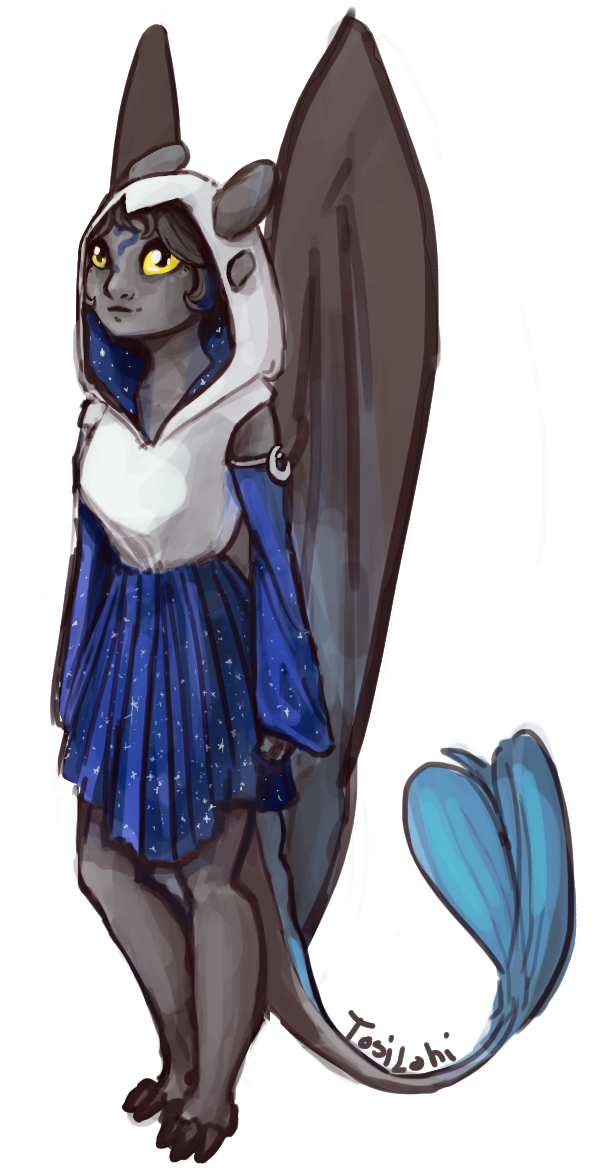 Anthro (more humanish) Luna by legend ToshiLoshi :D Thanks so much :D
Flash the Skrill
Personality: Flash is a quick thinker. He's somewhat impulsive and runs into everything. Fast on his feet and extremely strong, he fiercly protects his family and friends and will do whatever it takes to protect them. He loves playing games and makes and exceptionally good baby sitter.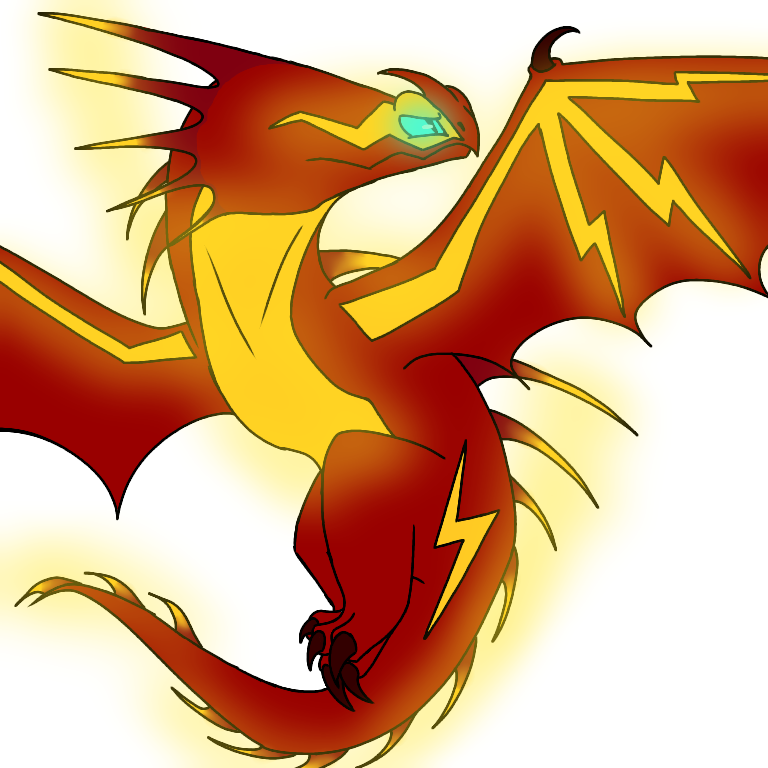 Flash by the incredibly awesome SangoMichiko13. THIS IS SO AWESOME!!!! THANK YOU SO SO MUCH!!! :D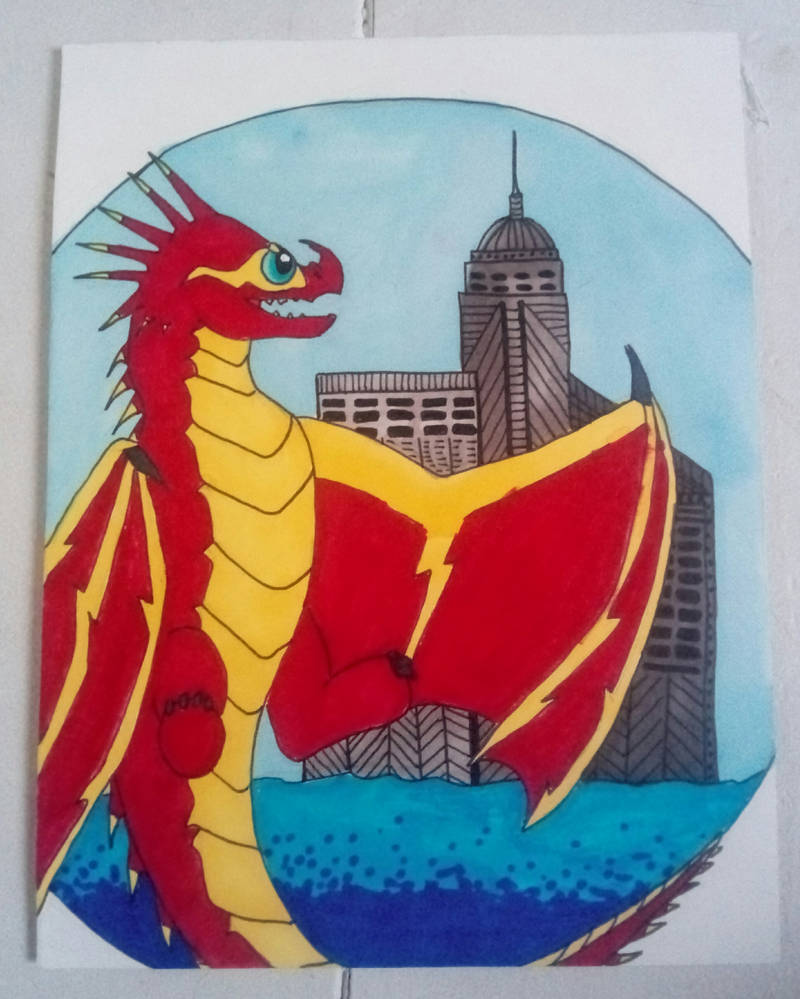 Flash posing in front of his city. By the Incredible IzzyDrawsDragons! Thank you so much! 8D
Flash by absolutely incredible Matterpatter. This is stunning! Absolutely stunning. Thanks so so much! :D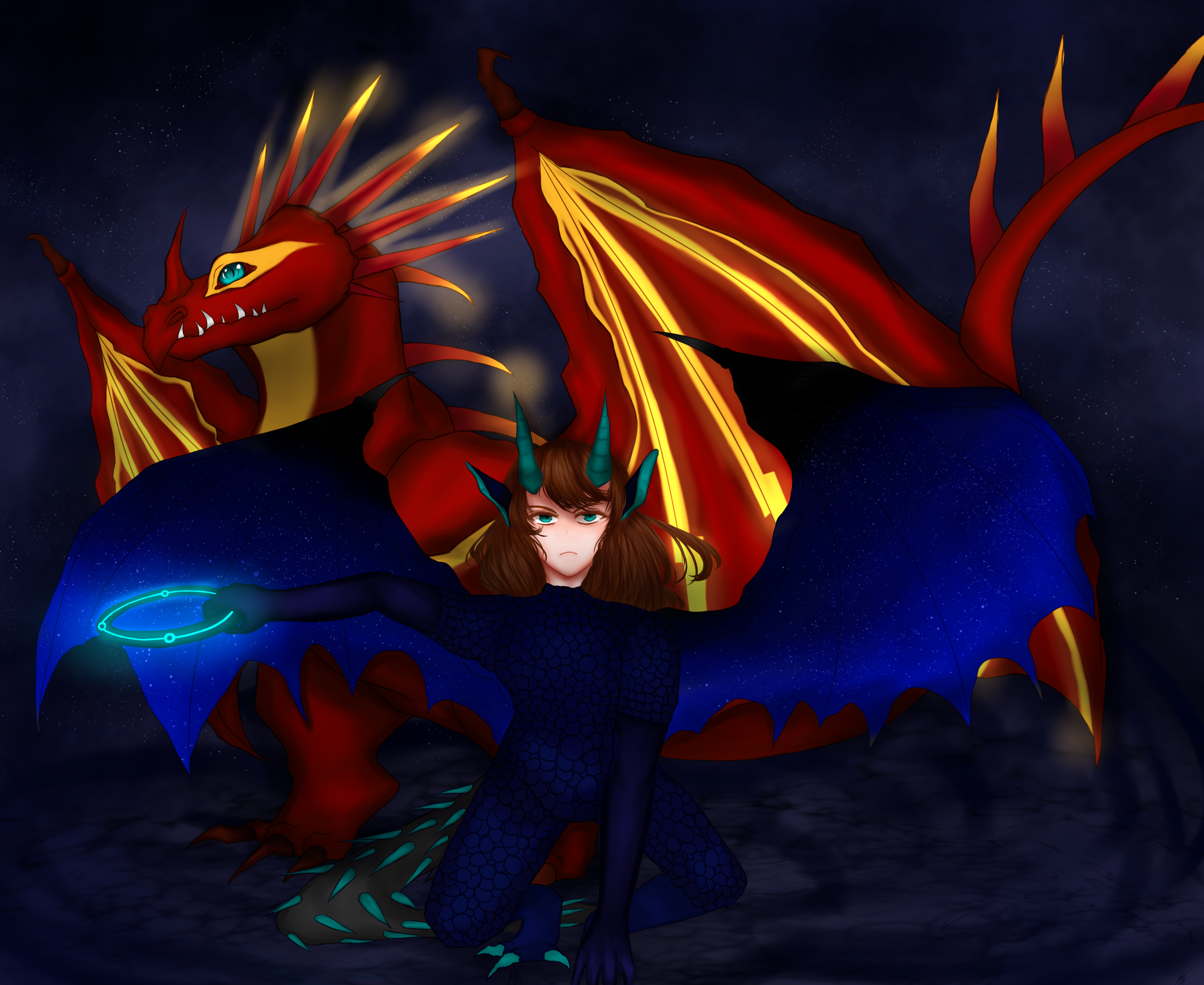 A picture of Flash with my OC Sauren Storm. By the famous, no introduction need, totally awesome legend, FIREFLASH!!! THANK YOU SO MUCH!!!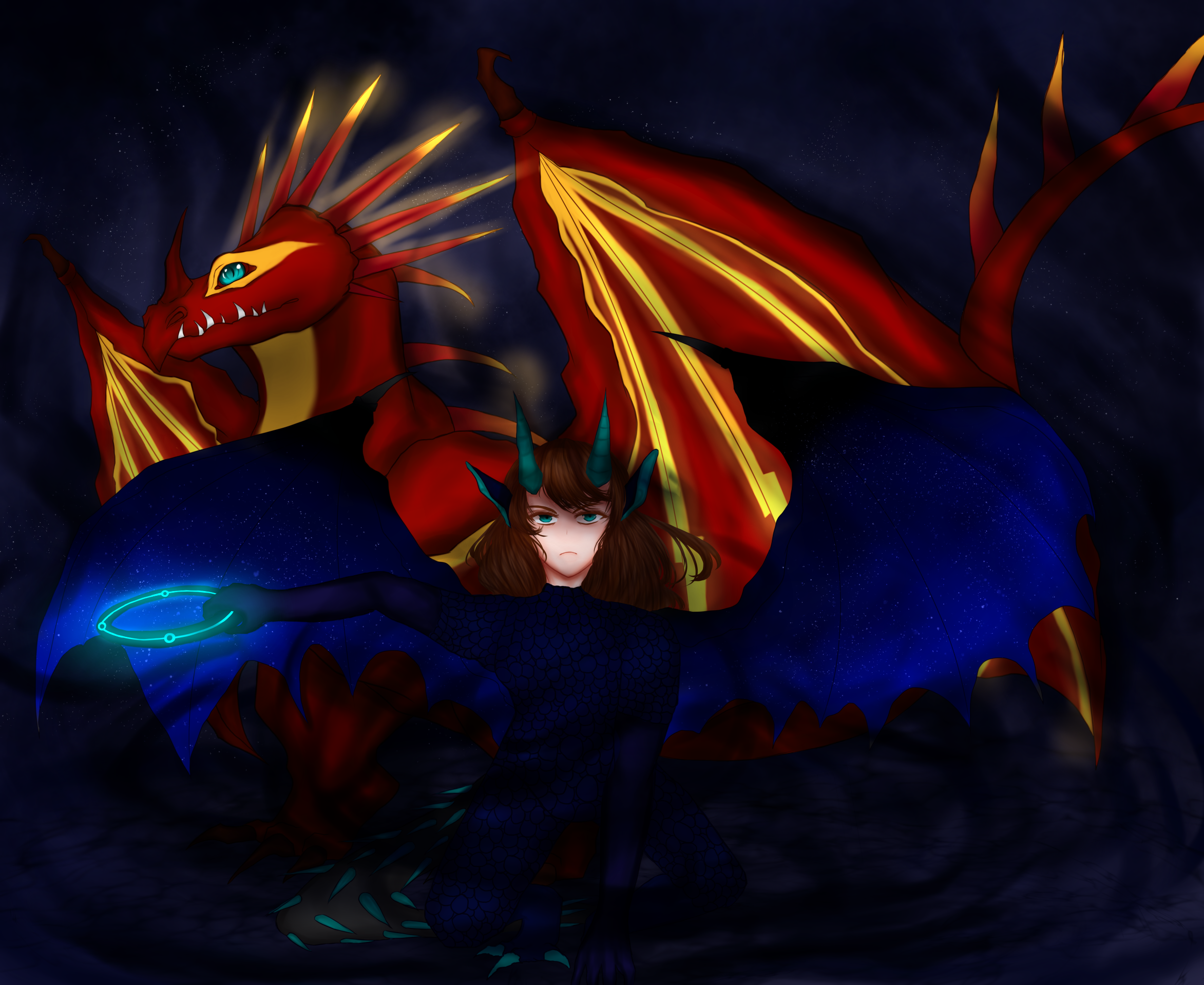 Here's the other version with the wicked awesome particle effects :D
Hybrid HTTYD Dragons
Scourge the Lightgripper
Scourge's backstory:
Scourge had a very traumatic hatchling-hood. He was born on Grimmel's warship and was the only hatchling in his clutch. His mother and father were taken away from him at a very young age. Scourge was raised as a living war machine, and, for a while, he lived up to his name.
However, several years past and he got tired of fighting other dragons day after day. He fought hard to escape, and barely survived his exodus from the warship.
Meanwhile, SuperPotatoChip and his skrill Flash were flying over a nearby island. They saw the struggling lightgripper and, after gaining his trust, helped him back to Lightning Hills, Chip's island where he and all his dragons lived. Scourge has since become a wonderful addition to Chip's flock and is best friends with Flash, Dune, and Chip's nightfury Orion.
Scourge's personality:
Scourge has a warrior spirit, but is also very tenderhearted and kind to his friends. He's very protective of the younger dragons in Chip's flock, but he also has a jokish side and frequently pranks the other dragons along with his sandwraith buddy, Dune. He has slight PTSD and flashbacks from his experiences with Grimmel. He's always on the move and trains hard every day because he wants to get his revenge on Grimmel some day.
ok...wow...I didn't realize that everything else was deleted.... darn it...ok..I'll get back to this later...I am very upset now :\
♦
♦
♦
♦
♦
♦
♦
♦
♦
♦
♦
♦
♦
♦
♦
Sun, 04/28/2019 - 20:35
#2
First chapter comin' in hot! :D
((Just for future refrence, the "chapters" are a little small, but they each have the next portion of the story. So, this chapter system is mostly to keep me on track XD)
Chapter One: The Storm
It was cold, dark. All the two Kyte parents could see was the sole surviving egg in their small, makeshift nest. They huddled around it, trying to keep the only egg warm in the horrible blizzard. Their home nest, along with the rest of their eggs, had been destroyed in a dragon hunter attack. The Kytes were alone on an icy plain, with no protection from the elements. They knew that they probably wouldn't make it through the storm, as their legs were already frozen to the ground. The two parents huddled together to warm their egg. Days past. The storm was relentless, sending pounding hail and snow to the ground. The kyte parents were shivering and were nearly covered with snow. They didn't move. They didn't speak. They just sat and waited. They had to keep the egg safe. It had to hatch. More days passed. The Kyte parents grew more worn down with every moment that flew by.
The day the blizzard subsided, the kyte couple knew it was the end. The mother, named Frost, slowly lowered her head to the egg, ice and snow cracking and falling off her scales. She looked fondly at the egg, her emerald eyes losing more of their flame with every passing second, "When you hatch, my little miracle son, you need to find a family. Find dragons who love you. Protect them with your life, and never let them go." She whispered, her eyes filled with tears as she rested her head on the ground. Her husband, Borealis, put his head next to hers, "I know you will be a wonderful dragon. We were happy to bring you into this world. We love you. More than you will ever know." He rasped, his breaths shallow and painful. The kyte parents rested their heads together and took their last breaths, with tears flowing down their faces. They passed on. Their bodies still providing the egg with protection and temporary warmth.
Who's online
There are currently 11 users and 106 guests online.