Kingdom Hearts 3
I know this is a forum for a game about HTTYD, but I guess I'm just curious if anyone else is a fan of Kingdom Hearts, the series. Just, this series has helped and inspired me since I got into it.
Now, Kingdom Hearts 3, a game that has been in development for so long, first trailer shown in 2013, is finally Completed its Development. So many trailers have been dropping, we have a release date; January 29, 2019, we're in the double digits to that now. The game is being shown at trailers in Cinemas.
It's so unreal but also feels so great to have this game finally so close, especially after preordering it.
I just can't wait for the final Xehanort Saga to be over, and go on a new adventure with all the characters I grew to love throughout all the games. I can't wait to save them, or at least hopefully. I just can't wait, and I'm making this post, again, curious if anyone else feels the sameway? I understand not everyone is a fan of this series, and all the multiple games, and complicated story, that's fine, but I do hope there maybe are a few that are excited as well? c':
The latest trailer that has come out for Kingdom Hearts 3 in Cinemas:
https://www.youtube.com/watch?v=a-fmsw5m0Ag
Tue, 11/20/2018 - 10:41
#1
Silver manipulated my subject. -_-'
I am a MASSIVE Kingdom Hearts fan!!! And I can hardly wait for KH 3!!!
I can't wait to see the return of the BBS trio, Vanitas, Roxas and Lea! (Fingers crossed we see Xion too!..) I admit, I was greatly disappointed to hear that The World Ends With You would have no involvement in the game, because I love that game and it's characters just as much if not a tad more than the KH crew, and well... I had just gotten my hopes up after DDD. (Trying not to spoil anything, don't know how far into the series you are. XP) That and the fact they're bringing Olympus Coliseum back kinda annoys me. Across all games it's my least favorite world, with Agrabah a close second. However, the new worlds are looking great, so huge plus there!
Tue, 11/20/2018 - 11:39
#3
So I've played KH 1 and 2 and
So I've played KH 1 and 2 and got half way in Keychain Of Memories (I just couldn't defeat Reku after the Twilight Town world).
Anyway, I liked the series and I am super happy that they are finally bringing it to an exciting end.
I do have one question for you fans. I would really like to replay the games soon, but I'm not sure of the timeline or what games are actually connected (for example, I know KH has characters from Final Fantasy, but I don't really want to play all those games, so can I exclude them?). Could someone tell me which games are truly part of the series and what order in timeline they are in.
Also, does anyone else think that the KH series could make a cool anime tv series? You know, a season for every game.
Tue, 11/20/2018 - 12:20
#5
Silver manipulated my subject -_-
1. First and foremost.... EVERY game under the title "Kingdom Hearts" is "truly part of the series". There are no spin-offs or unimportant titles. Needless to say some are more important than others but every game adds important details to the overall plot. To best understand the collective lore of the entire series you need to know what happens in and understand the events of every game.
To get the most cohesive experience with as little confusion as possible, play the games/watch the cutscenes in this order:
Kingdom Hearts 1, Kingdom Hearts Re:Chain of Memories, 358/2 Days, Kingdom Hearts 2, Birth By Sleep, Kingdom Hearts Re:Coded, Dream Drop Distance, 0.2 Birth By Sleep, and watch the X Back Cover movie.
There is also an additional game, a mobile game called Union X, but I think you can play that at any point along the line without too much trouble as long as you at least know the events of KH 1 and have seen X Back Cover for the extra lore bits.
Do not play the games in the order of the timeline! This will just lead to a lot of confusion! The timeline of the games for the series is VERY different from the ideal play order.
If you want to easily get all the games I highly reccomend buying the "1.5 and 2.5" collection and the "HD 2.8" collection. Everything in the series except for Union X (and 3) is on here and easily accessible. I have these collections myself and they are absolutely worth the money!
One of my favorite YouTubers by the name of SuperButterBuns made a video titled "How to Get Into the Kingdom Hearts Series FOR BEGINNERS" and it is absolutely WONDERFUL! Go look it up and watch it, it helps a lot and explains a lot of stuff real good! I would link but it has a few cusses so.... Yeah. xP
2. YES
at least, if it's done right.
(By the way, the FF characters are literally just cameos..... They have no importance to the overall story whatsoever.)
Mon, 12/10/2018 - 04:39
#7
Silver manipulated my subject -_-
YES!!!!!
Oh my gosh, that trailer gave me some serious feels. I'm not really a big fan of the music though...
Fri, 12/28/2018 - 22:07
#10
I need to go to bed.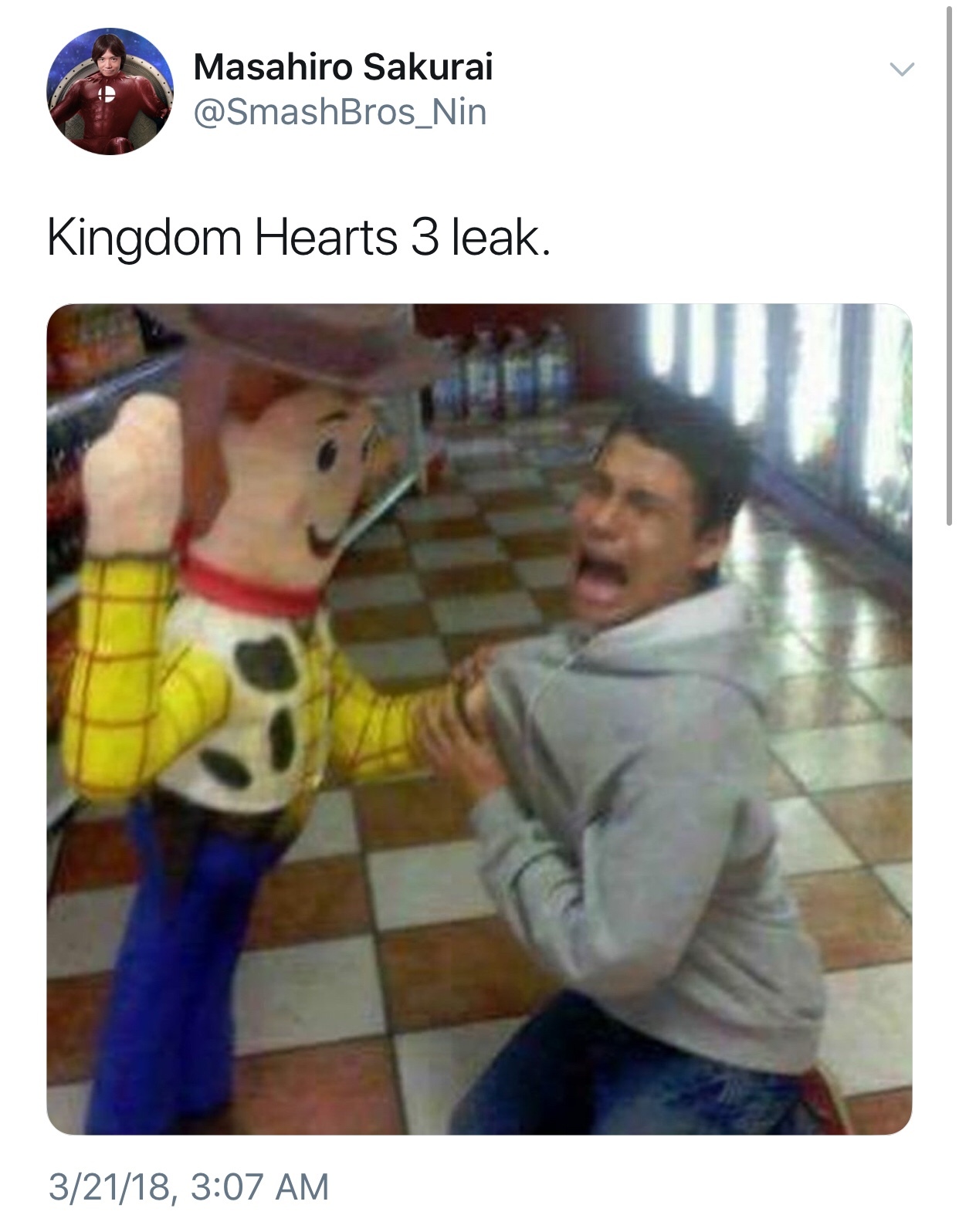 Sat, 02/02/2019 - 09:24
#12
Your're gonna be so jealous
My b day has passes and I got Kingdom Hearts 3 for a b-day/Christmas gift man you might be jealous
TsunaReborn373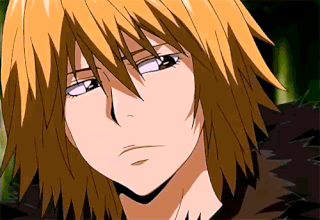 Mon, 02/04/2019 - 10:54
#14
Silver manipulated my subject -_-
Hahaha, I had the game preordered too! Got it on the 30th!
I love it all so much!!!! The worlds are wonderfully done and everything looks amazing! My favorite so far is the Toy Story world because of how unique and fun it is! (Don't even get me started on the remix of "You've Got A Friend In Me")
I'm just chomping at the bit waiting for Ven and Roxas to reappear. I'm so, so eager to see them again it's been eating away at me since I began!
Thu, 03/21/2019 - 15:36
#16
Lookie what I found
So I was playing kh 3 last weekend and being a huge FF fan I couldn't help but notice this nice "little" easter egg in the Toybox world
(note not my actual screenshot can't find a way to upload from my ps4 system)

Tue, 03/26/2019 - 15:18
#18
Silver manipulated my subject -_-
You have no idea how much time I've wasted doing just that. :'D
Sat, 03/30/2019 - 10:05
#19
Got my screenshot
Remember what i said about that FF easter egg well I found a way to transfer my ps4 screenshots here's my shot of the FF easter egg
Sat, 03/30/2019 - 10:05
#20
Got my screenshot
Remember what i said about that FF easter egg well I found a way to transfer my ps4 screenshots here's my shot of the FF easter egg