Jade Mountain RP- Unlimited Spot WOF RP
Hi so I have made a lot of WOF RPs where we are the dragonets of Destiny. How about we attend Jade Mountain Academy. Please Read book s.i.x. Or at least know what Jade Mountain Academy is. Here are the rules
Rules:
Read book s.i.x. Or at least know what Jade Mountain Academy is
Be kind
No overpowered dragons
No perfect charecters
Put Oceanic is the best Seawing as subject
no killing Charecters
Form:
Name:
Species:
Gender:
Personality:
Royalty:
Animus:
Personality:
Strengths:
Weaknesses:
Jewelry/ Accessories:
Appearence:
Extra:
DNR
__________________
Viking Name- Piggyxl
"This... is Berk. A bit trampled and busted and covered in ice, but it's home. It's

our

hom

e.

Those who attacked us are relentless and crazy. But those who

stopped

them? Oh, even more so!

We may be small in numbers, but we stand for something

bigger

than anything the world can put against.

We are the voice of

peace

. And bit by bit, we will change this world.

You see, we have something they don't. Oh sure, they have armies

and they have armadas... But we... we have...

OUR DRAGONS!" - Hiccup
By the AMAZING AND SUPER SUPER SUPER TALENTED ARROWALKER

Storm by Bonfire
By XxSilver.NightxX
By LisaFish
By me
By XxSilver.NightxX
By XxSilver.NightxX
By Violetta Rosemary
By MerriccupNightFury
By RedEmber
By the AMAZING Alexadragonfire
Base by MegaboltPheonix
By the AMAZING Alexadragonfire
By infinity12356
By the AMAZING Alexadragonfire
Base by MegaboltPheonix
By infinity12356
by fenix the fire
By snowflake12298
By MajorTheHylian
"Everything we know about you guys is wrong."- Hiccup
"They're not what we think they are. We don't have to kill them."- Hiccup
"We can do this. You and me. As one."- Hiccup
"They've killed hundreds of us!" - Stoick "And we've killed thousands of them." - Hiccup
"The life of a Viking can be difficult, harsh and stormy. Nobody could make it through alone. Eventually you will have to rely on someone. Unfortunately, we do not always get the chance to pick that . . . someone."- Hiccup
"A deadly flower, a venomous sea Dragon, and Mildew's butt: three things I never really thought I'd have to deal with in the same day. But I'll do anything for my Dragon."- Hiccup
"I see now that the circumstances of one's birth is irrelevant. It is what you do with the gift of life that determines who you are."- Mewtwo
"

So, this is my power... but what is my purpose?"- Mewtwo

"

Some of us were just born different.

"- Valka
Tue, 11/14/2017 - 22:45
#2
Can you save a spot for me
Can you save a spot for me. I will post form later after I finish reading the book
*edit*
Can you give my the link can't seem to find it
__________________
Siggy will always be under Construction
Welcome to me Siggy people who read this! I'm Hestia and this is my Siggy. And first up this is....
Psst! Hestia, Hestia!
What SkyMist!? I told you not to disturb me when I am doing this!
Oops sorry
Huh! Doesn't matter, The moments gone!
Anyway Welcome to Hestia's awesomely short kinda Siggy...
~~~~~~~~~~~~~~~
In game name: Hestiathegreat
Trophies: 200+ and still counting
Level: 35
Friend Code: EWAY1Z (please give me a pm if you add me)
Main Dragon: Firespitter and SkyMist
~~~~~~~~~~~~~~~
Art Status
Art Request: Open
Art Trade: Potentially open, pm me for more details
~Send me a pm or request at one of my threads~
~ I'm no longer taking any Dragon requests~
~~~~~~~~~~~~~~
I currently have 200 trophies
A proud member and new member of the Unique
Legacies
Clan banner made by Crystalwings
My Dragons in the order I got them
1. Freeze (Female Flightmare) Main Racer
Freeze is a very shy dragon she dosen't hang around dragons much she prefers to be by herself but when other dragon are in trouble she dosen't stand in the shadows she will always step up and help. She is a very fast dragon and loves doing thunderdrum racing with me. She gets upset sometimes when I send her on stable quest especially when she is with Speedy.
2.Speedy (Female Hidious Zippleback) Second
Battler
Speedy is a very social dragon she loves playing around with other dragons and is never shy. She loves flying around with me and doing stable quest with other dragons. She is a very fast dragon for her species but despite the name she hates doing racing competitions as she always thinks that she will lose.
3. Frostwind (Male Groncicle) Main Battler, Second
Racer
Frostwind is a very guarded dragon he may look fierce but inside he has a heart of gold. He loves attention and enjoys watching the sunsets with me and helping me in my far work and getting around Icestrom island as Freeze and Speedy don't quite like the cold. He also loves taking down Outcast or Berserker ships with me and once we also saved an egg.
4. Firespitter (Female Whispering Death)
Firespitter is a very protective dragons she will roar whenever an unknown person and their dragon comes close she loves flying around and meeting new dragons but will get protective if they come close to me. She enjoys roasting eels and sleeping in the sun she dosen't like going on stable quests if her brother is also in it.
5. Groundfire (Male Whispering Death)
Groundfire is Firespitter younger brother like her sister he is also very protective actually he is over protective and roars at everyone friend or foe. He always is on the guard and tends to stay very close to me which means that we gets in my way when I'm doing farm work. He hates all types of dragon even his sister he also doesn't really like doing fun stuff he thinks that he should be protecting me instead and prefers staying at the stables when me and the other dragons are out on a scenic flight or playing ball. Dragon nip and eggs are the only thing that makes him happy.
6. Riptide (Male Shockjaw)
Riptide is the newest member of my group, Frostwind and I saved him from a ship we took down. Like Freeze he is very shy but once he gets to know you he loves to play. He is a very engetic dragon and despite just hatching he is already trying to fly. He is a very eager learner and is learning a lot from my other dragons. He is also a very sweet and kind dragon that sometimes Freeze will also play with him and teach him on racing. When he grows older he will probably replace Fristwind as my second Racer.
My Other Characters
Melina Hofferson
When you first meet Melina she is very shy hardly speaking and staying in the shadows but once she gets to know you she is fun and bubbly. She can get protective when she is angry or threatened. It is best not to make her angry because she takes her anger out on everyone. She is very down to earth and hardly dreams and even though she likes to play she can become serious all of a sudden. She is very trustworthy, you can trust her to do something to the best of her abilities.
Appearance: Coming soon
Dragon: Waves and Coral the Seashocker
Lillian Coming soon
Appearance: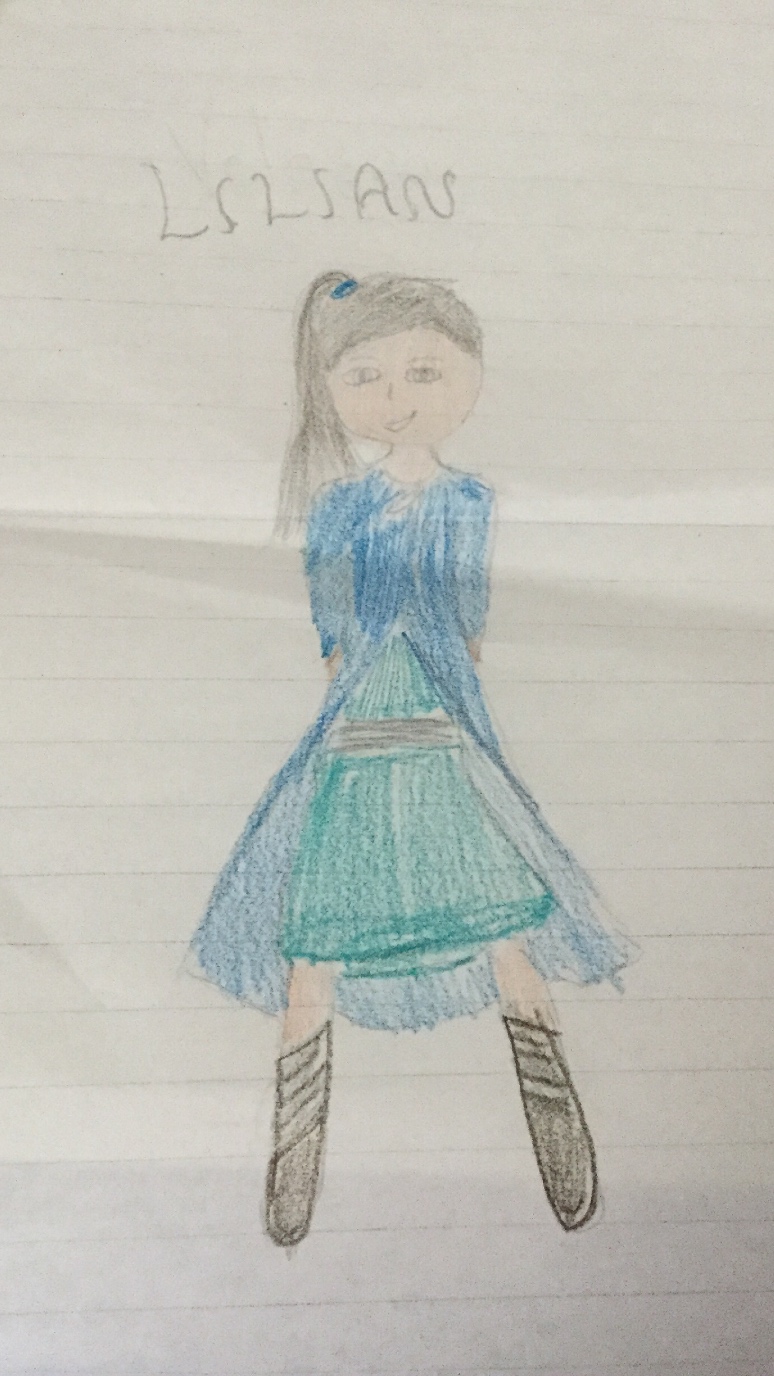 A really quick sketch by me
Dragon: Destiny the Fireworm Princess
Drawn by the amazing Dogloven
All my other Art:
For the Dragoness by me
For Rheithebrave by me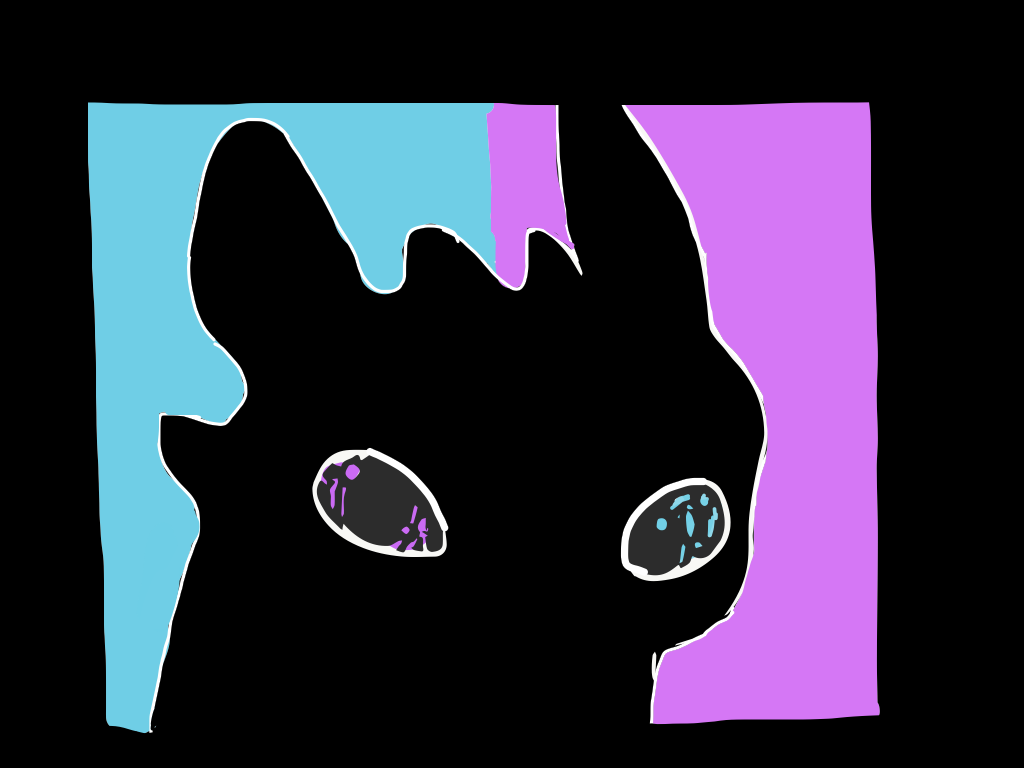 Edit of Starlight by me
A random drawing by me
My Adopables:
Flamedust the Glow wisp
Made by the amazing nightfuryatom4
Oh, you are still here?! You actually read my whole Siggy! Well....
Congratulations! You made it!
Who's online
There are currently 41 users and 72 guests online.