IT'S POSSIBLE TO FIND AN EGG IN A CHEST!
Hi,
first of all, sorry for the clickbait xD
But I want you to tell me if you ever found an egg in an ordinary chest that costs money (not gems), if not, I'll not take the bother to open them. But I really want to know if there're any possibilities, since the egg is some of the prize's options.
(sorry for my bad english, I'm still learning)
__________________
With Love,
Dragonist Hellen.
EDIT: I'M WORKING ON SOMETHING BIG...
I LOVE TO HANG OUT, OR ROLEPLAY, OR FLY AROUND! // MY USERNAME: DRAGONIST HELLEN
done by ShiroKageFox. Thanks :D (left: Udarnik right: Desert)
GALLERY
RazorClaw, my Night Fury OC (edited by me :D)
Triple Stryke Fan ♥︎ (edited by me :D)
If you want any of these Triple Stryke edits, tell me by PM, and which color would you like the edit to be. (Ex.: left: light blue right: pink)
If you want me to edit your screenshots/draw your dragon PM me by clicking here :D
SOME OF MY DRAGONS
Name: Udarnik
Gender: Male
Species: Woolly Howl
Favorite food: Antartic Char
Favorite place: Icestorm Island
Best friend(s): Ammolite, Hammerhead, Scarf and Tsunami
Personality: Udarnik has always been a great friend. He is very playful and competitive, but he knows when to be serious. He's always eager to help his friends in any problem. Udarnik behaves well in the stables, until some point. He loves being outside, adventuring and having lots of space to roam around. If you keep him entertained, he can be the less-stressful dragon to be with. He has an obscure past with Strike Class dragons, as his own family abandoned him and then some Skrills chased him so if you ever want to meet this Woolly Howl, keep in mind to bring a non-Strike dragon with you. That's why he declines to train with my other Strike Class dragons, such as Aurora.
Udarnik is a lovely dragon and I rescued him from a pack of his own, and then, he rescued me from falling into the abyss. We have such a strong bond now. He's also one of my fastest buddies, and every time I go to Icestorm Island, he bursts with happiness. Udarnik is simply just like a puppy, but much more intelligent and funnier to be with.
Name: Razorclaw
Gender: Female
Species: Night Fury
Favorite food: Brown Trouts and Rabbits
Favorite place: Zippleback Island
Best friend(s): -
Personality: Razorclaw is the night fury I use for role plays. Nevertheless, she is very different from any other Night Fury. As she has the opposite color from the rest of her pack, she has got a different way of camouflaging; she hides among the fog. Razorclaw doesn't like company, as she is used to living apart from her group - all the time. She isn't shy, it's just that she prefers being alone, and keeping her feelings and thoughts for herself. No one really knows a lot about her, except for her mother; her only true friend. She is reserved and mysterious, but if you get to know her, you'll find out that she can be a really good friend.
Name: Coliseum
Gender: Male
Species: Death Song
Favorite food: Salmon and Terrible Terrors
Favorite place: Wilderness
Best friend(s): Chameleon, LittleFasty, Boa, Slimoo and Obake.
Personality: Coliseum always liked to be the leader of the gang. He's extraordinarily powerful with the other dragons and at some point, it gets quite annoying and fights are often started between groups of friends because of him. Coliseum is kind of a bad influence for his friends since when they're together all they do is destroy and provoke chaos. A lot of dragons from my stables admire him, as this Death Song is very sociable and not at all shy, which is great, but he needs to know when to stop, and that's something I'm still trying to make him notice. You know - training Death Songs is pretty difficult! They're very savage. Nonetheless, when Coliseum is alone with me, he's like another completely different dragon. He behaves like an angel and I know that he really enjoys being with me and spending the evening together. I really like his presence; when he's quiet and being himself.
Name: Ammolite
Gender: Male
Species: Sand Wraith (Titan(
Favorite food: Deep-sea fishes, Eggs
Favorite place: Dragon's Edge
Best friend(s): PepeTutis, Borealis, Tycoon, SkyDeck, Oreades, Strelka and Amphibian. (His dad is Desert)
Personality: Ammolite is one of the most competitive dragons I know - and one of the fastest. He's always eager to participating in races and battles. This Sand Wraith, besides being extremely playful and wanting to always win, he's a very loyal companion and you never get bored being with him! Ammolite's way of flying is amazing, and each and everytime I ride on his back I feel brilliant. He won the privilege of having Titan Wings as an honor of all his hard work and, to be honest, his personality and charisma is one of my favorites. Ammolite will never waste an opportunity of making new friends and discovering new things. He loves dragons AND humans.
If you want me to recreate your screenshots just as this one let me know! (I'll do it better than this one don't worry xD)
ADOPTABLES MADE BY ME
Disclaimer: These following posts that are linked to the images are inactive. If you requested an adoptable then let me know and send me a DM :D
▲ Agean, my baby Sand Wraith. Click on him to get one for you!
Left: Ammolite Right: Desert
They're my SoD dragons:
▲ Loolabie, my female Hobblegrunt. Click on her to get one for you!
▲ Fever and Sparrow, my lovely Shovelhelms. Click on them to get one for you!
▲ Fogo my male fox and Zicca, his crush. Click on them to get one for you!
▲ Loolaby and Candycrush, two Baby Woolly Howls. Click on them to get one for you!
DRAWINGS PEOPLE MADE FOR ME <3
awesome Aurora's eye made by the amazing Zit :D ▼
lovely Valentine's Night Fury made by the talented donnala ▼
super cute drawing of Udarnik made by Bluemoon20523 <3 ▼
Amazing Shadow Wing drawing by the talented Chrisanthimum ▼
Adorable Desert's drawing made by the awesome Spader Vo▼
Thunder Wolf (Bliss) drawn by Wraithskrill. Amazing!▼
Perfect Udarnik's drawing made by Wraithskrill <3▼
ANTI-HACKING RESISTANCE!!!! CLICK ON THE BANNER TO JOIN!
My cyber-Speed Stinger - Marauder
Sun, 07/03/2016 - 11:51
#1
Whoop.
Oh, it's entirely possible. I've gotten at least 4 zippleback eggs from the 250 coin chests, 2 thunderdrum eggs, and 3 whisperign death eggs from the same tpye of chests. All I've recieved are the starter dragons from the coin chests, but it is entirely possible to get eggs from the coin chests. 250 coin chests give you the best chance of getting one.
__________________
Stop Boulder Class shaming!
BOULDER CLASS! BOULDER CLASS! OI OI OI!
Hai.
Welcome to my signature.
Since I am a person who is very, very lazy I (at this time) don't feel like making my siggy "fancy"
So, here's some stuff 'bout me.
I am a girl.
I like the color Blue/teal.
My favorite dragon class is Boulder Class.
my main dragon(s) are a Screaming Death named Odin, and a Skrill named Jayfeather.
I love Doctor Who, Merlin, Chuck, Physch, Harry Potter, The Kane Chronicles, and other nerd-y things.
My favorite Httyd dragons whose names start with the letter s are Screaming Deaths, Shivertooths, Skrills, Scauldrons, Smothering Smokebreaths, Snafflefangs, Shovelhelms, Sword Stealers, Snifflehunches (+Sneezelhunches) and Seashockers! (that's alot!)
And I am usually friendly :D
In-game name is: IIicedragonII (No, not lice dragon. Those are capital i's not l's. And you simply pronounce it as "Ice dragon")
Friend code: hmm.. P.M. me if you want it. Can't take any chances o3o
And I'm a proud member of The Phantom Lords! (ROAAAAAAAAR!)
I'm also a proud member of the recently-made forum clan The Sisterhood of Clams!
"We aren't perfect! We're women! We take what we want!"
I'll probably post some bios about my dragons, but I'm too lazy to do it right now XP
Amazing picture of my main viking OC, Eira Glacier, by Pixel!
Picture of my bestest-Screaming Death-buddy, Odin, by Dragonrider34!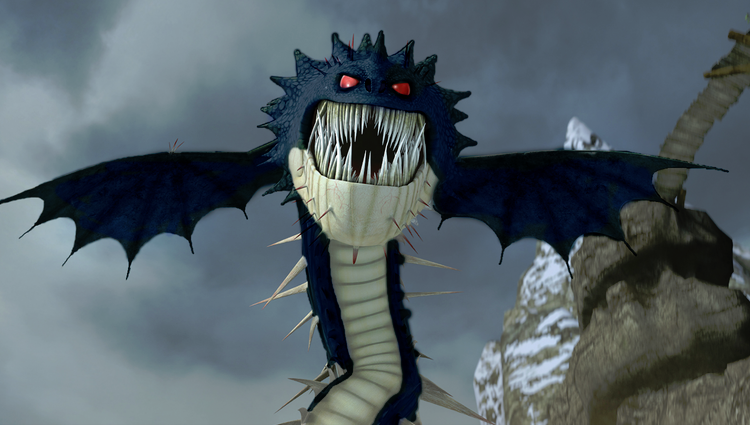 Picture of Odin eliminating the largest threat known to vikings: BUTTERFLIES!! Awesome picture done by ScarfyWings! (He's not a fan of butterflies, deathly afraid of them actually. I can only shudder in horror as he has now discovered they're flammable..)
Epic picture of Odin done by WutendBonfire!
Info card on Odin by ze great AllyNadderRider!
Picture of Jayfeather by Dragonrider34!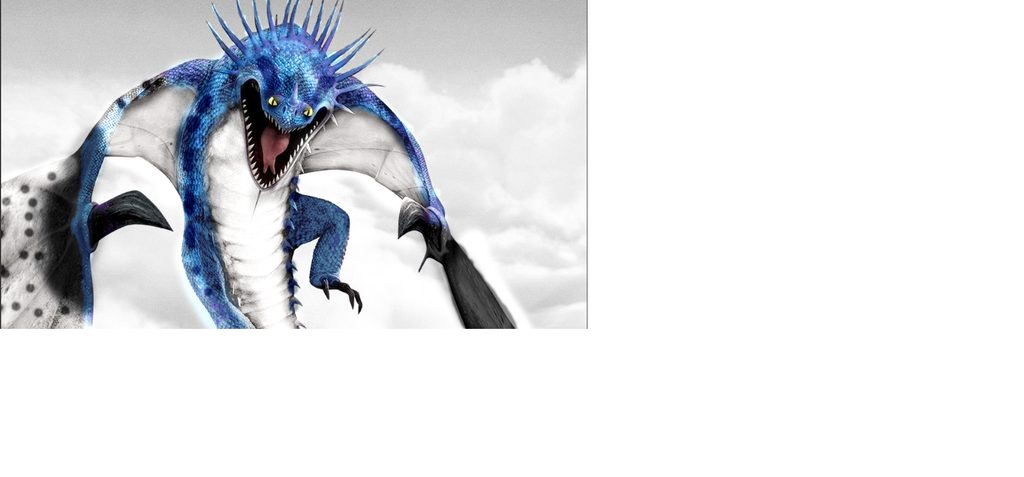 Oldscratch Johnson by Gigimon!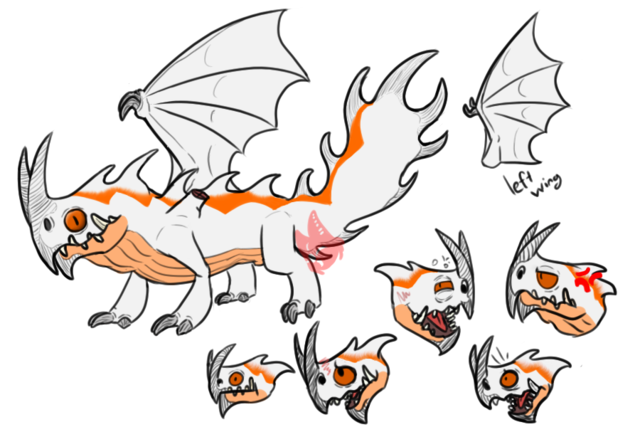 Amazing picture of Seawings done by Freakzter!
Picture of Spottedleaf by Tyrannosaur66!
Picture of Mage by FlamingHusky!
Adorable picture of Gadget by KareKare!
Amazing edit of Armakillo done by Siren-Spirit!
Permafrost the lone Snow Wraith by Huntress of the Storms!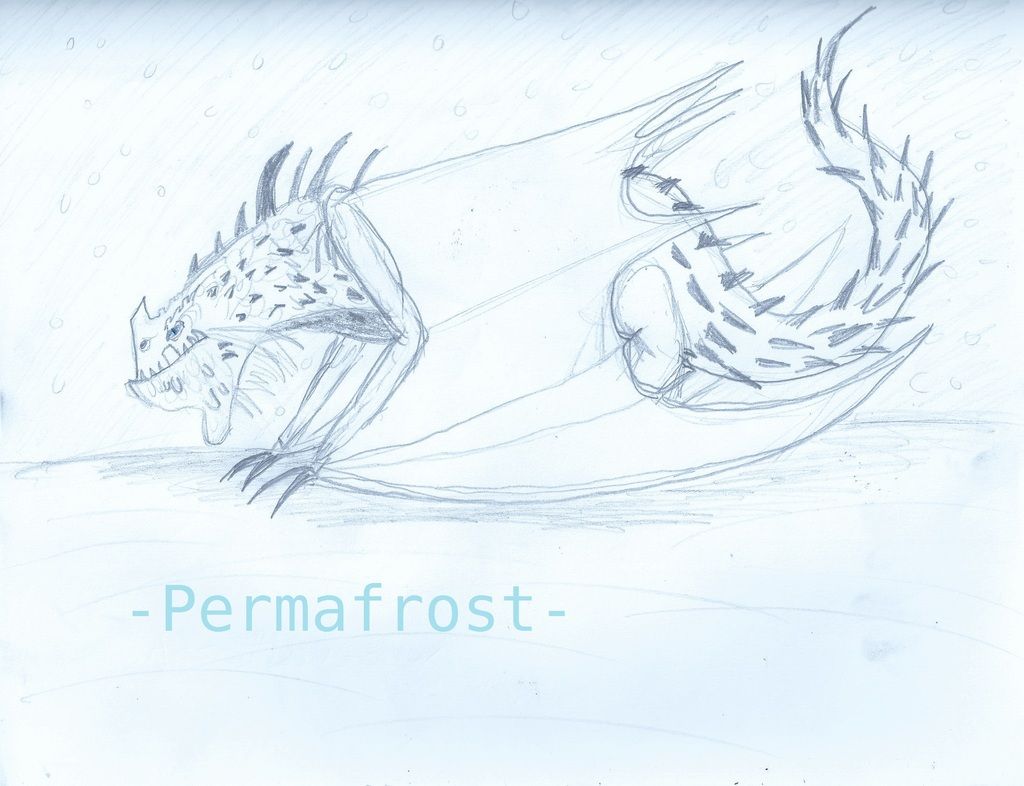 Great edit of Ignis my Monstrous Nightmare done by Frytha!
The Acidic ScuttleSting! Idea by me and this amazing picture by NightmareRebuff!
My ever-so-adorable Pan-Puffle Plumpkin by Sky and Ocean!
Blight the nightfury/razorwhip hybrid adopted from Tyrannosaur66!
Sea Glass, my first ever Aqua Borealis by Kcrocket & 1Flower!
Picture of Bluestar being... Bluestar by AngNadder!
Armakillo picture by Wildfire78!
Cute Shivertooth blinkie by Candyblast!
Picture of Graveyard admiring his precious chicken by NadderForever!
Picture of Doopliss by Dragonrider34!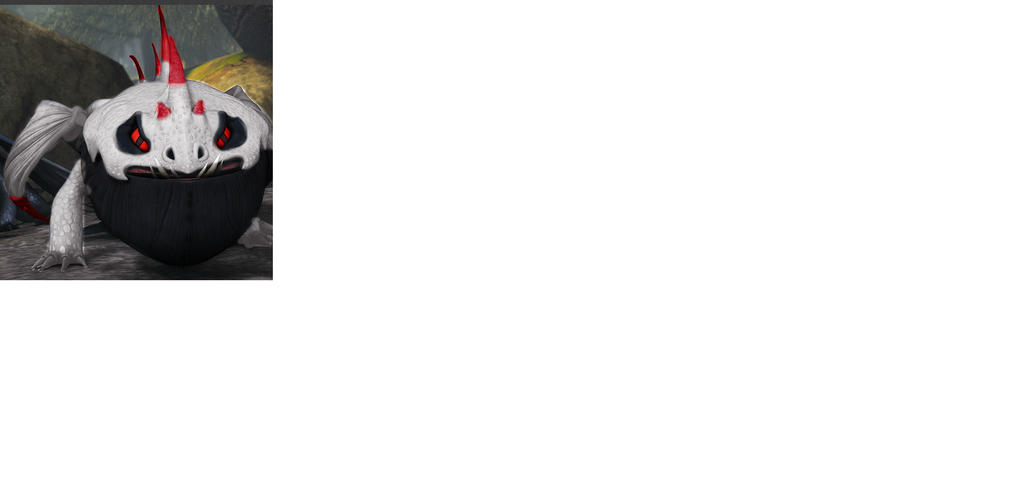 Clan Stuff/Miscellaneous:
(right now it mostly has things for the Sisterhood of Clams, however if I find some phantoms stuff I shall add it to this section as well)
The Sisterhood of Clams' adorable mascot, Clament! (Done by the clan leader, Sky and Ocean!)
Awesome Elder picture of Me, Zuski, and Gummy Bear (our codenames, respectively.) by Sky and Ocean!
All clam members by our clam leader, Zuski/Sky and Ocean!
My clam badge by Zuski/Sky and Ocean! (The derpy bird represents me perfectly.)
Check out the dragon fight club! It's a cool sort of 'event' area where we stick dragons head-to-head on eachother and vote/see which would win in a fight!
Currently there's a tournament going on! Which side are you on?
Fire..
Or..
Ice..
Personally..
Team ice FTW!
Lil' short:
Jayfeather: C'mon friend, this thing won't hurt anyone!
Odin: I do not have time to mess around with strange objects.
Jayfeather: Look, just hold still.
-Seawings makes sure to not be in the shot of the camera-
-click-
Jayfeather: Aha! Got it. Ahh fish paste, my wing was in it..
Odin: Hand that over this minute! I... want to see if you got my good side..
Jayfeather: HA!
Seawings: G-guys lets just bring this thing to Ice, o-okay?
Odin: GIVE ME THE PICTURE!!
Jayfeather: YOU'LL HAVE TO FIGHT ME FOR IT!!
Odin: GIVE IT HERE YOU EEL WITH WINGS OR AM I GONNA HAVE TO-
-Jayfeather flew off chuckling-
-Odin roared after him-
-Seawings whimpers and decides to follow-
(Funny picture of Odin and Jayfeather by Wutend Bonfire!)
Ha! Got ya >:D
(awesome gif of Odin by Peymae!)
Who's online
There are currently 22 users and 94 guests online.