The Invincible Boat!
A new challenger has appeared in School of Dragons- the Invincible Boat!
No matter how much you shoot, this boat takes no damage.
It kept moving around while tons of people shot it, and then eventually crashed against a rock.
This is incredibly disappointing to everyone who was excited for this battle. Such a shame.
Update: It's been 22 minutes and the boat is still here, in perfect condition. No rewards were recieved.
Everyone involved is upset to have wasted 30 minutes on this. Fix these battles SOD- PLEASE!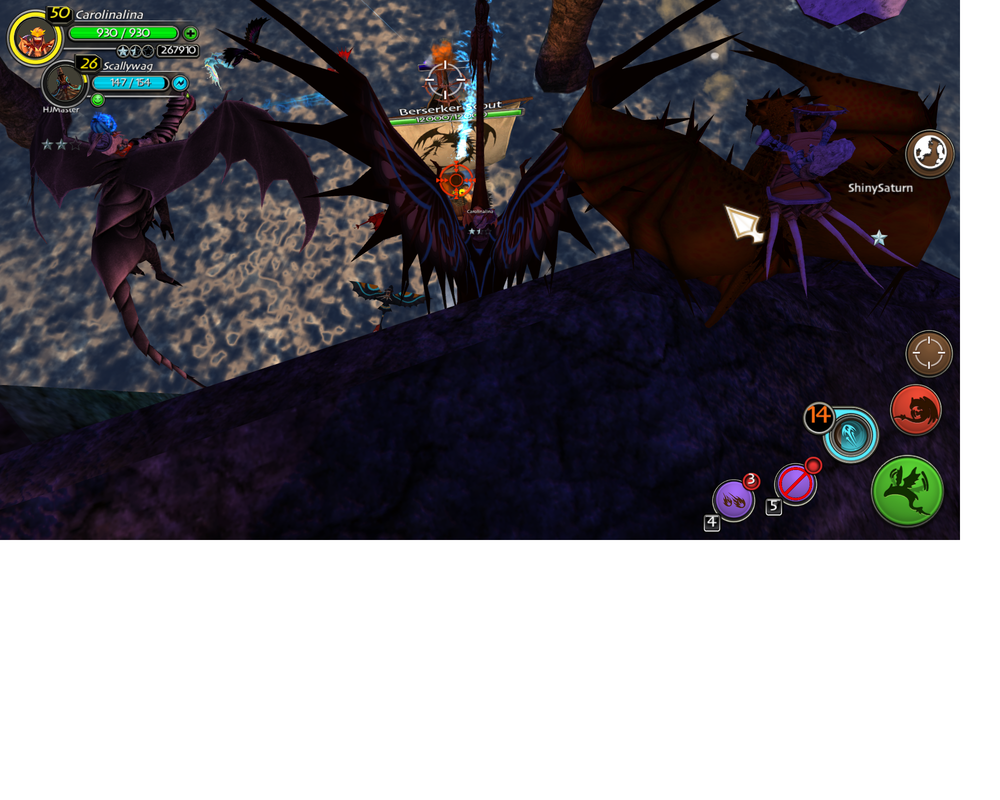 Tue, 04/07/2020 - 00:14
#1
..
Unfortunately with the pandemic going on right now a lot of non-essential businesses are having their employees stay home, battle glitches will be here a little longer due to lack of staff
Tue, 04/07/2020 - 01:29
#3
That glitch has been around
That glitch has been around for awhile and is pointless to shoot at. You need to switch to another server to find a battle that isn't glitched by either leaving the training area and coming back, exiting and returning, restarting game, or switching MMO off and on. The worst glitch is the one you bring the damage down to almost 0 and it says you sunk the ship but doesn't give you the "Victory" screen so you wasted all that time and effort. :( The best glitch is the one where the boat freezes in place at end and lets you finish it off and gives you the victory prize, though sometimes it freezes there and does the almost 0 damage but no victory glitch. You never can tell which it will be until it's done.
Tue, 04/07/2020 - 08:49
#4
I ate my own subject - Just Saying...
Yeah! I love the frozen boat glitch, because one time it was pretty much just me and like one or two other dragons. Thus, we had all the time in the world to beat the boat and get the prize. Unfortunately, the frozen boats doesn't give a prize sometimes...
Tue, 04/07/2020 - 01:32
#6
Yeah
I've been coping with this glitch since October, so I'm not sure if they ever fix it :/ (But I wish they would do that.)
Tue, 04/07/2020 - 03:45
#8
nananananan batman
I love your post xD Fortunately the boat does take damage, it's just the HP bar that is not moving :/ At least as far as I know
Tue, 04/07/2020 - 08:47
#9
Yup
As far as I know you're right, but the problem is that the boat takes too much damage. I mean, once I had 12k boat and each of 20 participants dealt about 2500 dmg or more. Definitely too much. You know what I mean. And this constantly frozen healthbar... ;-; Fun fact: as far as I know, it's frozen only on PC and laptops :v