Introducing the Wocky Jabberjaw - Customize bases
Greetings again, as you may have noticed I've been vanished from the face of the earth (well not really you can still see me roleplaying but you know...from the fan dragon stuff). Life get in a way of the fan dragons bussiness but here I'm, back for action. So hopefully you'll understand. I won't make a promise that the next dragons will come soon. but for now enjoy the dragon I present today
-------------------------------------------------------------------
Wicked Trickster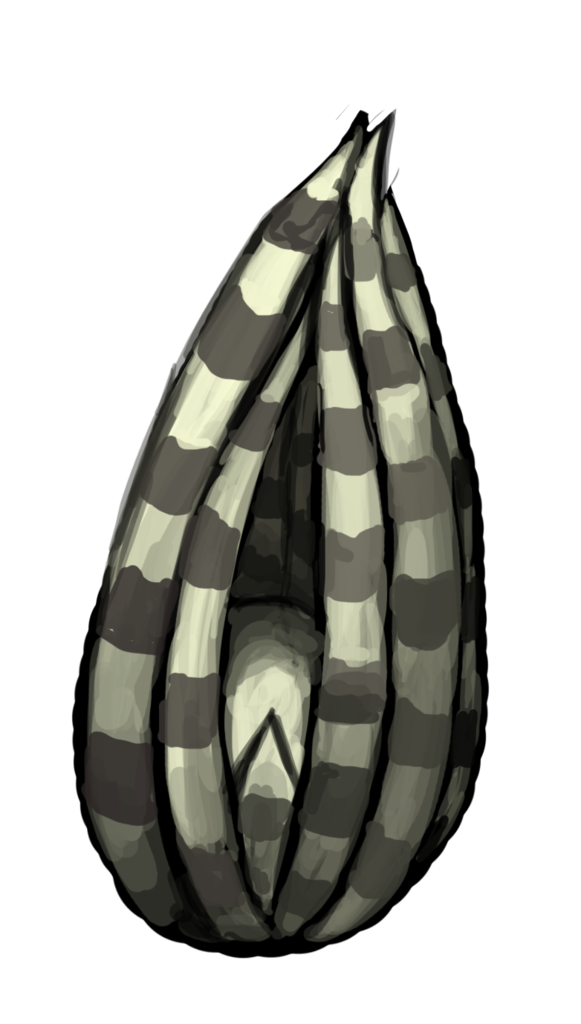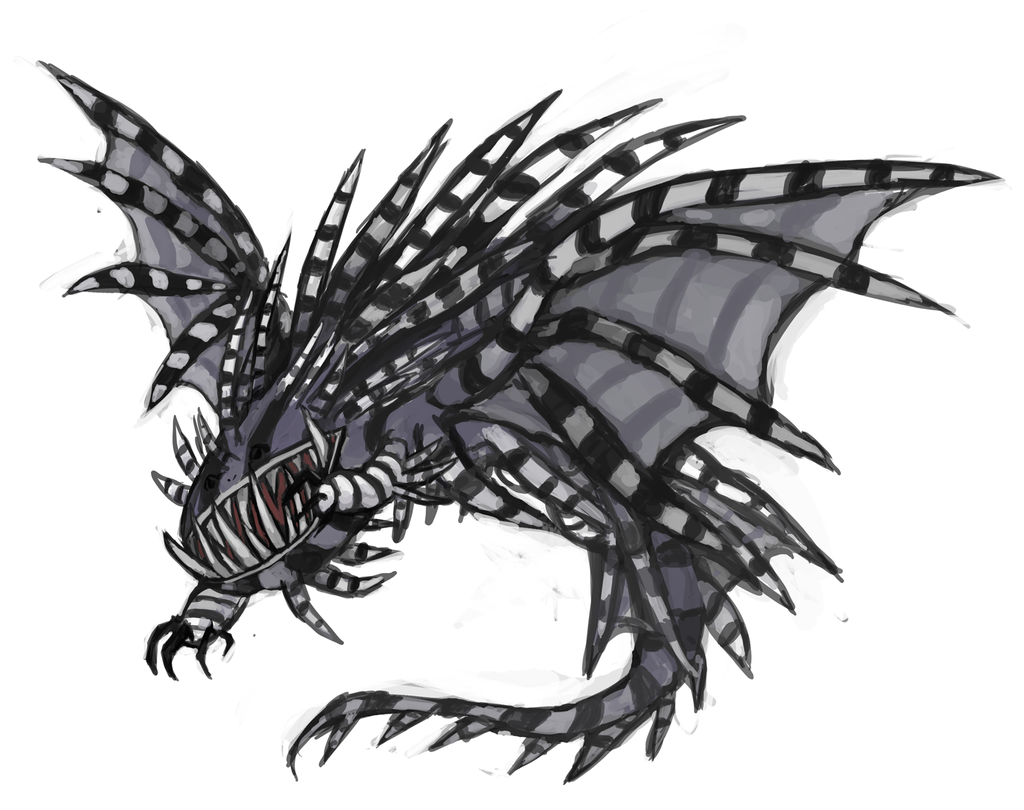 Class: Sharp
Attack: 13

Speed: 10

Armor: 16

Firepower: 9

Shot Limit: 6

Venom: 16

Jaw Strength:7

Stealth: 5
The Dragons that earns their name from its rampant nature, Wild Jabbejaws knows to be one of the most agressive dragon in the world
Jabberjaws are coated with sharp spines that can be release and project them to the enemies or preys, the spines contain venom that while couldn't kill, it is very painful and can be stung just by touching it, adding it up to the 'Charge and bite at everything' nature of these dragons, it is best to runaway from these dragons before they crashes into you with those painful spiky spines
Personality: As rampant as rabid bulldogs as the name suggest but their personality can varient to excited at everything like bulldog pups once tamed too
Fire Type: Weak Acetylene/Oxygen sharp charge (similar to Toothless' but way weaker and less destructive)
Hidden Abilities: Jabberjaw can only see movement and practically blind when it targets stayed still (which explain why it's so agressive at everything moving) but even without their visions it was covered up by its amazing sensing skill with its spine, a sight shift of air can be sense by its spines from miles away and not only that the spines can vibrate a silent sonar that help it sees the sorrounding all the time. It's impossible to sneak up on this dragon!
----------------------------------------------------
This fierce dragons are both fast on land and on air and are very strong, if you have it take to tame these dragons, they will made one strong companion for you. Just be sure to avoid the stings! there're 10 spots open for this one, be sure to grab them when you have a chance! you can choose between two version, the baby or the adult: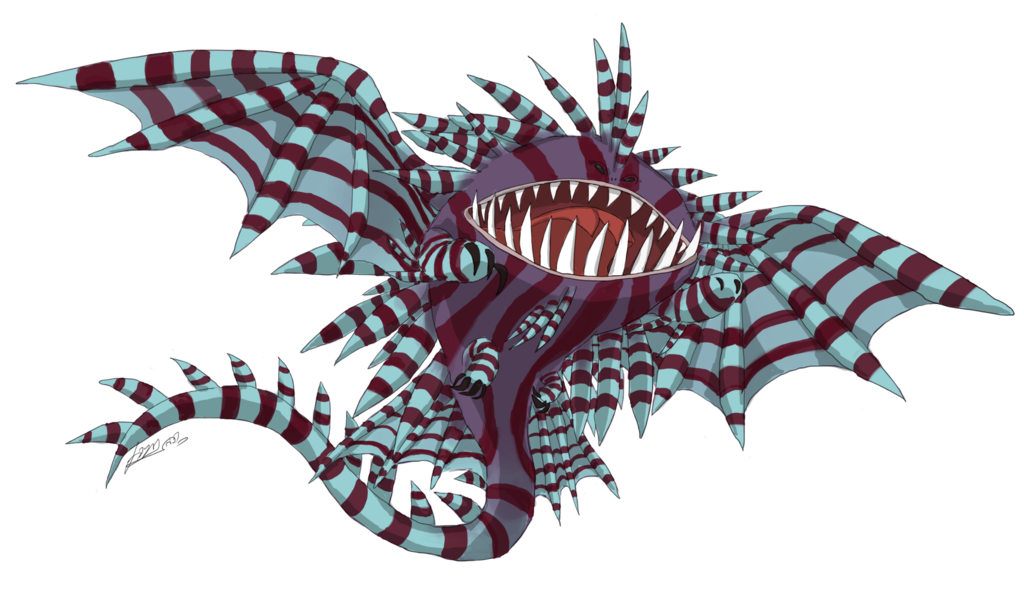 Then tell me the color
Main color: (Currently purple)
secondary color: (Currently light blue)
Marking: (currently redish-violet)
Then tell me a little about your new companion
Name:
Gender:
history:
Rules:
1.First come first serve!
2.Only one dragon per user!
2.Please credit my dragon or link it back here, you don't have to keep it in your signature all the time but you can't put it on other sites or post it elsewhere, blogspot is the exception (please ask first too)
3.Don't reply to the second post since I will post the spots and tracking
4.Please respect the other and do not fight if you are too late for the spots
5.Please wait until I post the tracking comment to post
6.Check if the spot is still available before you post
7.Read the rules
if you have any of my fan dragon you would like to see next be sure to let me know in this post or that one, will be seeing you for the next one!
Thu, 10/01/2015 - 11:24
#4
--WIP--
Main color: (Black)
secondary color: (White)
Marking: (Dark Red)
Version-Baby
____________________________________________________
Name:DarkDomino
Gender: Male
history: (Ripley's POV)The shreiks had been going on for hours on end, and very few vikings were getting any sleep that night. Especially Ripley, who seemed to be outside half in her under-garments with something to cover her chest, rubbing her eyes sleepily. as her dragon Creep slunk from behind her, trying to keep quiet as he followed his friend.
"What is that noise?" She asked, halfly to her Xeno-fury, who in responce gave a confused rumble as it tried to thermally scan the area they were in. The shrill scream sounded again, but this time there were two. Ripley turned her whole body toward the direction of the sound...it was coming from one of the houses!
With a swift rush and a Xeno-fury mounted, the two dashed to the house where the constant screams of a viking could be heard. A older woman could be seen hunched over on the ground with whitish-black thorns in her shoulder. It looked extremely painful but also seemed to be to painful to touch; the viking would occasioanly lift her arm to try and hold her shoulder, only to quickly bring it away from the sering pain.
Ripley knelt beside the injured viking as she shoed Creep to seek out the house.
________________________________________________________
(Creep's POV)
Slinking in from the ceiling, Creep sneaked about in every room he could find with an open door, searching for whatever created those spines in the older vikings shoulder. His thermal vision caught a glimpse of heat hidden underneath a bed and the soft rustle of claws drawed his dome to the bed's gap underneath. With a soft murmur, Creep gave off a signal that he'd use to locate things infront of him or to signal other dragons. This gained a small sight of the smallish dragon from under the bed. It's body black and white, covered in spines like a porcupine.
Creep decended carefully from the ceiling, to the wall and finally to the floor, making very gentle movements so the young dragon wouldn't see his actions as fast and aggresive. Secretly Creep thanked himself for all the years of, yes...Creeping around Berk.
The little spikey dragon stayed underneath the bed, only to poke it's head out to inspect what exactly was infront of it. Creep could feel the same vibration he gave off for the little dragon. The little one could not see as it had no eyes like he did.
"You and I are alike in some ways young one...but here is not the time for introductions. If you stick around, but out of the village's eyesight, I will seek you again"Creep looks at the door, "And I'll make sure the vikings wont harm a single spine on your head."
Hoping the young one understood his words, Creep's tail swished gracefully to the window beside the bed, unlocking the pin that kept it closed. Seeing the window open, the young dragon jumped from out of the bed and dashed outside. Turning round in mid-air, gave a small screech, and fluttered back into the forest to be safe.
Creep closed the window back again with his tail...the best he could anyways. One small quill from the dragon rolled out from underneath the bed. "Huh, a little token!" He purred deep in his chest, as he picked it up with his teeth, and carried it out to his owner...who just found out touching said quills was painful as well.