Introducing the Wicked Trickster - Customize bases
and I'm back again with another fan dragon as usual which I sure hope you like it, however before I start there're few things I would like to say. I have to apologize some of you that I afraid I have to take back my words regarding reserving the spots for my fan dragons that would come back soon, so when the dragons return you will have to be quick to get the spots again. Because right now even the future spots are already filled up too and I think it would be better to start over, so I apologize to everyone that I said I'm going to reserve a spot for them! hope you understand!
Angry red texts aside, I should also mention that I want to bring most of my fan dragons out first before I got back to re open the spots for the older one so, fear not, they are still going to come back but it will take a while!
anywho, let's get back to today's dragon
------------------------------------------
Wicked Trickster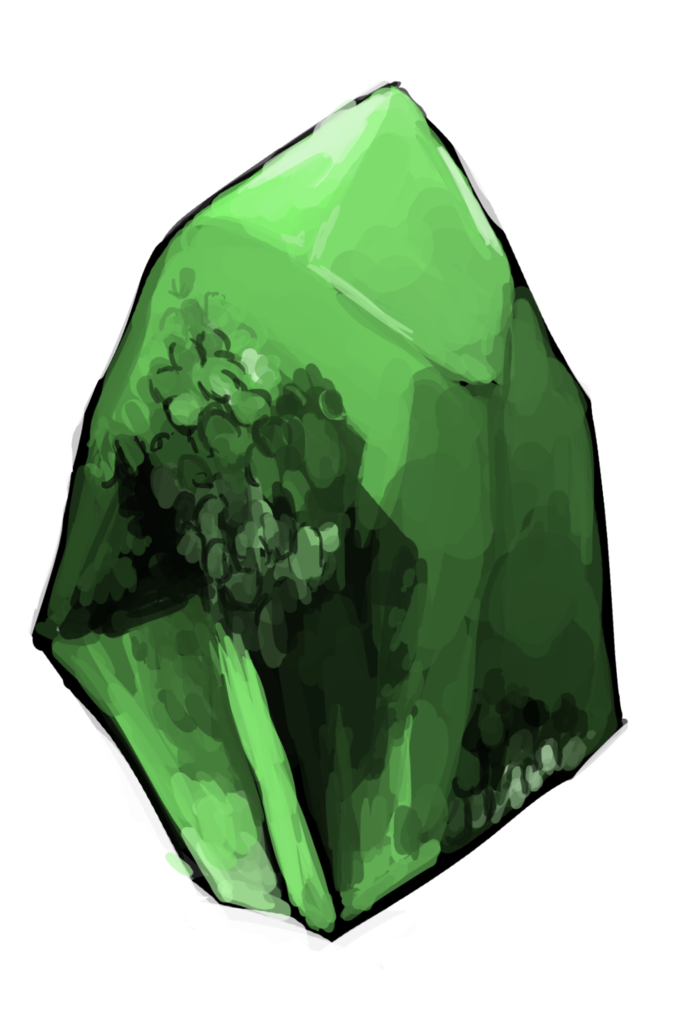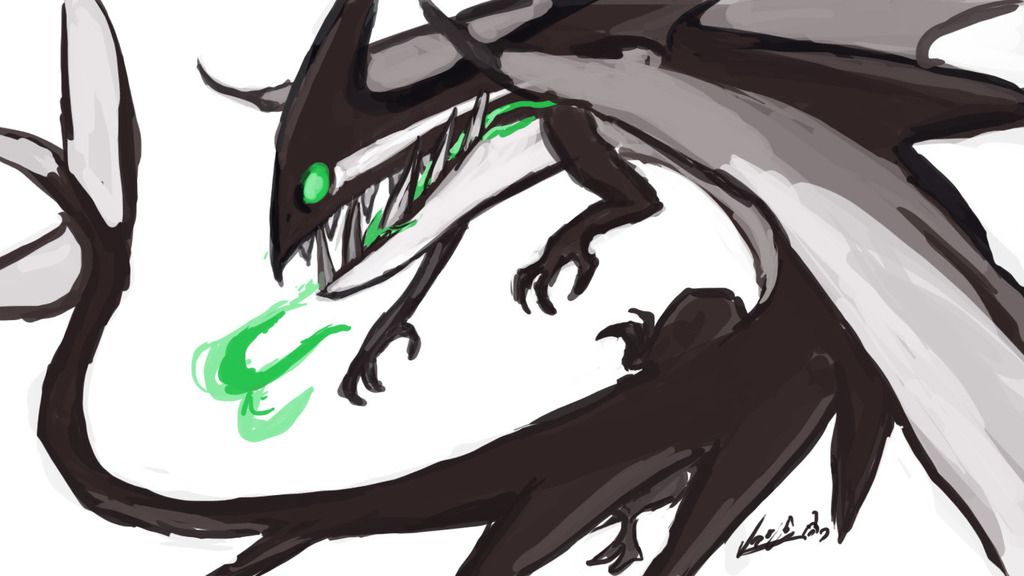 Class: Mystery
Attack: 13

Speed: 15

Armor: 13

Firepower: 16

Shot Limit: 2 (20 fake shots)

Venom: 10

Jaw Strength:7

Stealth: 14
Tricksters can be found hidden in the deep dark cave and are known from their trickstery
If Thuderdrums get their powers from Thor, then Tricksters obviously get theirs from Loki. back then, Vikings believed that these beasts has magiacal power, however it later proved to be just a trick. One of the extraordinary aspect of these dragons are that they use their surrounding to their aventage. By rarely get out of their caves. The tricksters will plant their venermous jel around the area which will cause a hallucination upon inhaling them. With this, who ever step in their caves will often see or hear scary thing, or something like seeing a trickster fire up to 20 shot while in fact it only has two shot limits and those fake shots are just light play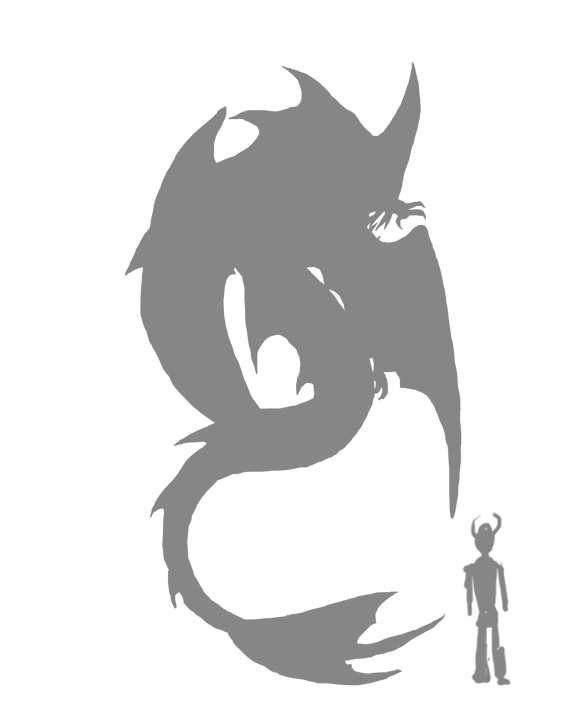 Personality: Extremly cautious around others, serious trust issue, agreesive and territorial but also witty and mischievious
Fire type: Jet green flame
Hidden ability: Other than producing a venermous jel, Tricksters' (real) firepower is very powerful it rival those in stroker class. They also have large set of wings that help them flies faster, if only they willingly step out of their cave of course
-------------------------------
Do you have what it takes to train this mischievous cave-dweller? after two rare dragons, don't you worry, the spot will return to be 10 spots again so take it easy guys! you can choose between two version, the baby or the adult: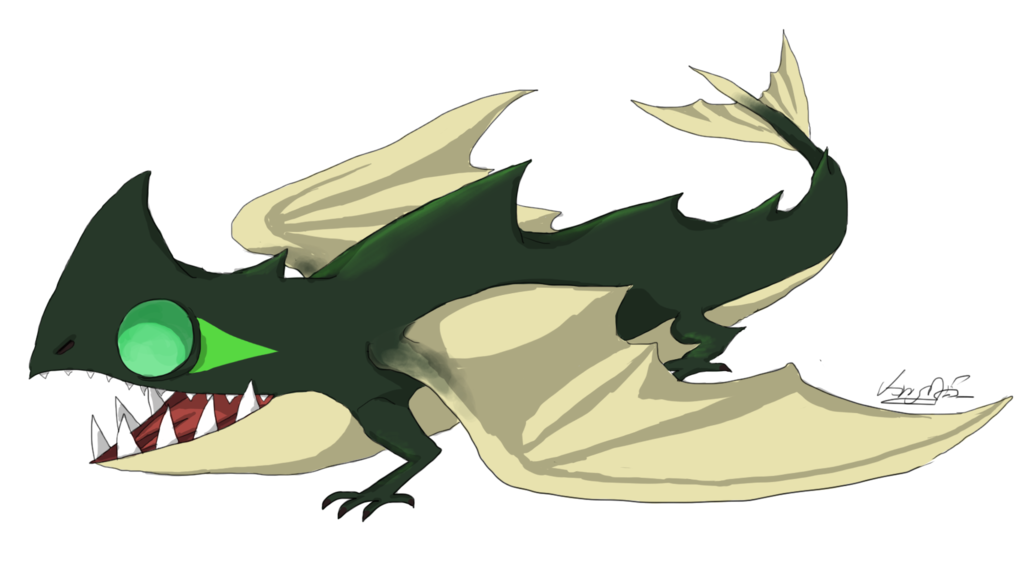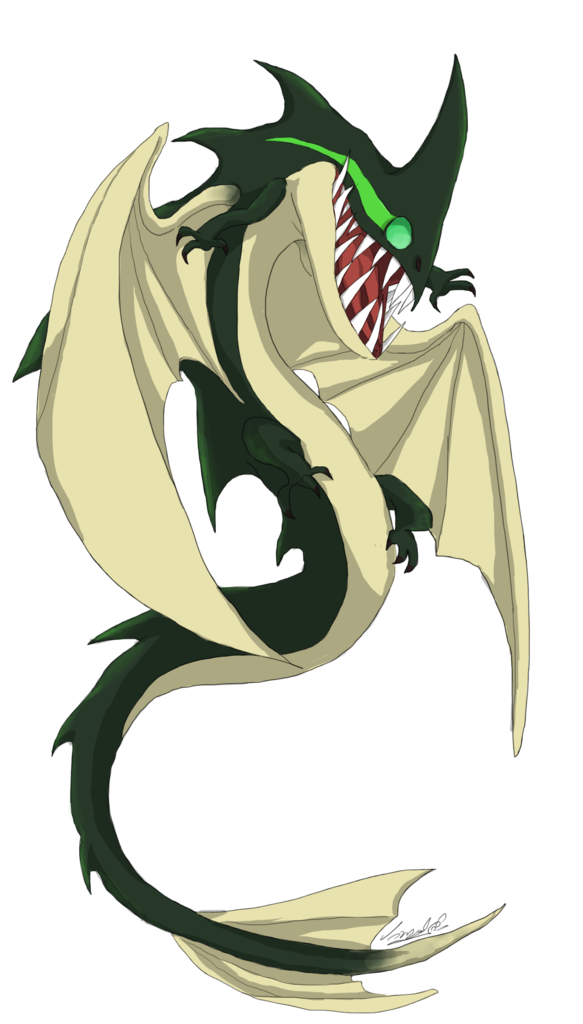 Then tell me the color
Main color: (Currently dark green)
secondary color: (Currently yellowish cream)
Marking: (currently bright green)
((please note that for the marking the most visible area would be around the eye while the others(spines) are kind of faint especially if the colors are around the same value (recommend light on dark)))
Then tell me a little about your new companion
Name:
Gender:
history:
Rules:
1.First come first serve!
2.Only one dragon per user!
2.Please credit my dragon or link it back here, you don't have to keep it in your signature all the time but you can't put it on other sites or post it elsewhere, blogspot is the exception (please ask first too)
3.Don't reply to the second post since I will post the spots and tracking
4.Please respect the other and do not fight if you are too late for the spots
5.Please wait until I post the tracking comment to post
6.Check if the spot is still available before you post
7.Read the rules
if there's any of my fan dragon you want to see next,please let me know and I will get to it if it's doable. you can check out gluespit and Boomballoon . You can keep track of which dragons are still available via my signature (if it gray-out they they're closed!). I'm sorry for the certain issue again, hope you understand!