Introducing the Banded Featherlure:)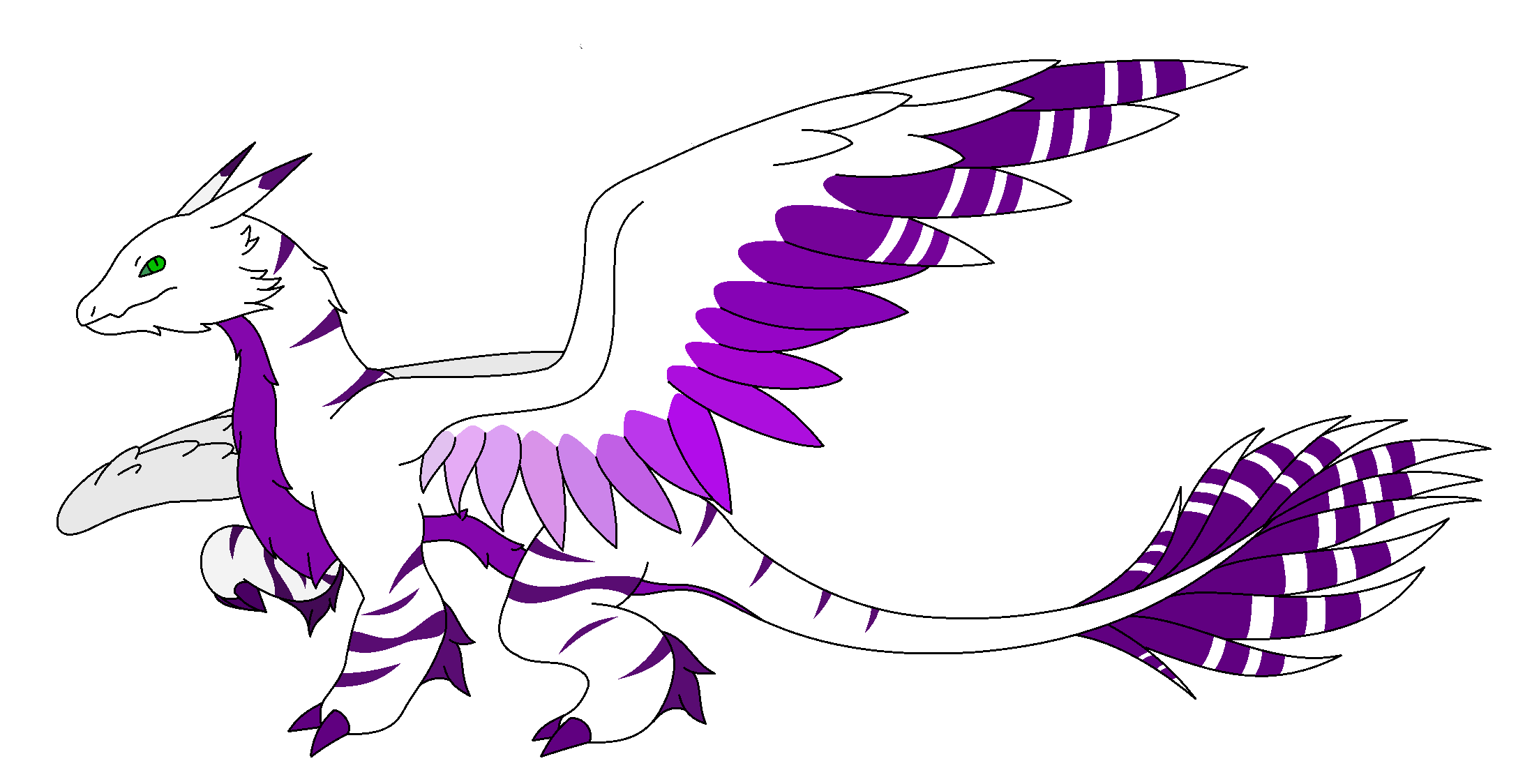 The concept is by me, thanks to NightmareRebuff for the awesome base.
You can find the adoptables at this link: http://s15.zetaboards.com/Defenders_of_Berk/topic/7907908/1/#new
They are on this forum because it needs more activity and I thought this might help some. 2 of the members were banned from this forum and can only use the other so I'm trying to help get it as active as possible. Plus the other forum isn't so laggy. Let me know if the link works right.
Here are some facts on the species:
Class: Tidal
Stats:
Attack:12
Ground speed:13
Flight speed:17
Armor:11
Firepower:14
Shot limit:7
Venom:0
Jaw Strength:5
Stealth: 11
These dragons bodies' are covered with fur and feathers rather than scales. They have a long sleek form with a relatively long neck and long tail. The wings are fairly large and it's tail ends in a feathery plume. They are very agile and fast at flying. Their flame can range from a blue-purple color. They usually live in cliff areas near the ocean due to their favorite food being fish. They prefer to live together in small groups rather than large herds. They are very peaceful dragons unless their territory is intruded upon or if they are threatened. They are named for how they fish by using their tail as a lure. They do this by placing their feathery striped tail into the water while on the shoreline to lure fish near. When the fish bites on to their tail they raise their tail quickly into the air slamming the fish towards the ground. They stay on land primarily and are mainly known as tidal class dragons because of how close to the sea they live.
I will be doing adoptables in the next post. Here are the rules
1. Only one per batch so everyone can get one.
2. You must give credit to me and NightmareRebuff
3. To adopt you must give a name, gender, and personality. You can write a back story if you want, but it's not required.
4. If you do adopt please use it in your signature
That's it, happy adopting:)