Interesting but kinda scary off topic
So what a lovely 2020 we are having. So that virus every man and rock-dwelling trilobite has heard about is not seeming to go away. Well... I didn't think this would effect me but.. Oh boy was I wrong.
I'm in my final year of high school. My art exam is on Tuesday. Okay cool. Except an email came earlier, "that's it folks! Schools over!! " is what it felt but like what it really said was:
"The exams will not be happening this year" This made me happy at first becuase this is a one in a million chance. I often though what chances do I have of not doing them? Dying lol? This makes me a little nervous more so my last day is Friday, we have an assembly .
What about the people I know?? The teachers I need to give thanks for? The work I need to collect?? The 5 years of work I had painfully gone through?? all for WhAT ?? Oh and prom is cancelled. As well as the leavers hoodie.
I have a lot to say.
Wed, 03/18/2020 - 16:01
#9
~~~
My country seems to think we'll be closed until the new year.
Yay for more annoying work...
Wed, 03/18/2020 - 17:20
#10
* BOOM BOOM *
That sucks... We were on spring break plus 2 weeks off because of the virus- Work hasn't started yet... But I am expecting it. -_- We got asked if we have devices of our own, if we have internet, stuff like that...
Thu, 03/19/2020 - 01:39
#11
~~~
enjoy the free time while u still can, im drowning in work today and i haven't even checked the platforms teachers r sending us work on ;-;
Thu, 03/19/2020 - 02:01
#12
* BOOM BOOM *
I am trying to enjoy every minute of it- Its kinda hard considering I am sick. :'D I am sorry I wish they wouldn't give us homework- They are extending the school year anyways. ;-; Here is something to cheer you up during all that work you are doing. :'D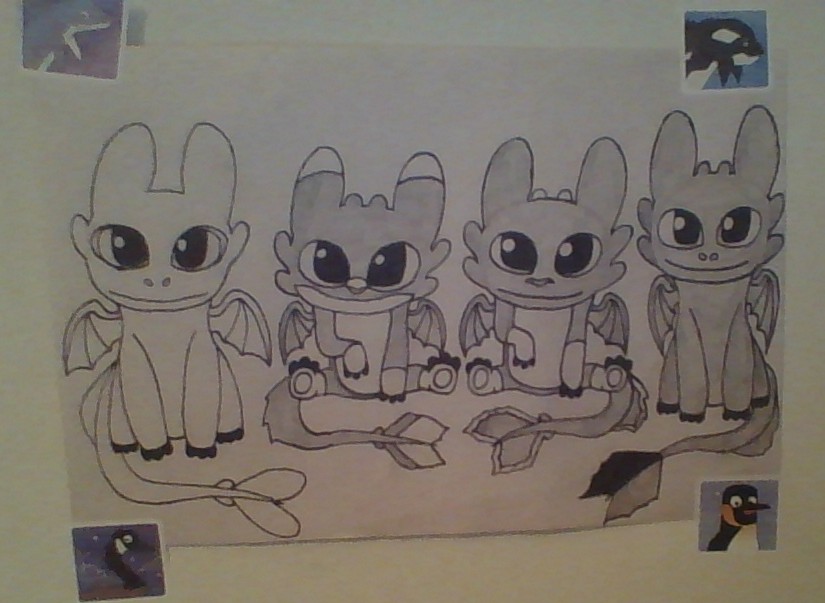 Thu, 03/19/2020 - 07:07
#13
~~~
awww, r they bab night lights?
Thu, 03/19/2020 - 12:56
#14
* BOOM BOOM *
The 2 in the middle are Nyx and Hypnos, my Night Lights. The one on the left is Moondust (Light Fury), and the one on the left is Midnight (Night Fury). :3