I'm a Supreme Viking Champion! Celebrate this moment with me! (food included)
Omg so as the title says..
I'm a Supreme Viking Champion!
BOW DOWN TO ME MORTALS!!
(ノ◕ヮ◕)ノ*:・゚✧
(Haha...just kidding...or am I? >:D)
Anyways, to celebrate we shall bring our favourite music, chat, eat food, eat virtual food etc and yep that's pretty much it.
Your OCs and dragons can join into. Bring everyone xD
Oh don't forget to go crazy I love crazy ;)
You don't have to go crazy ;w;

Wed, 09/22/2021 - 04:20
#1
Party Pigeon!
Congrats!! Still waiting on my moment x')
*My Zippleback Storm and Moon make a gas wall for everyone to dance in*
Wed, 09/22/2021 - 04:28
#2
I RAN To The Thread When I Saw ' Food Included'
*music plays*
Wow- congrats! Welcome up to Mount SVC where we watch the mortals struggle to make it up our level of supreme-ity and laugh. Hahahahaha >:D (Just kidding- don't take it seriously)
BOW TO US, PEASANTS!
And of course- the food. The guts of our enemies. *offers some to you* WoUlD YoU lIkE sOmE?
(Of course- there are some doughtnuts around- if you're picky, go eat one XD)
Wed, 09/22/2021 - 06:01
#4
Muhahaha
Like typical SVC's / Greek gods.
I WANT TO BE ATHENA! (Just saying XD)
Thu, 09/23/2021 - 13:53
#5
Azule&Scrappy:FOOD?*Slams
Azule&Scrappy:FOOD?*Slams down wall*
Azra:Congrats, now you may rule with us as we look down from our perch on mount SVC and watch the mortals struggle for dominance.
Morgan:Why is this giving me weird Greek God vibes?
You have now made your was through the halls of Supreme Viking Championshipness, where the brave shall live forever. XD
Wed, 09/22/2021 - 05:56
#6
........
Szonja:Gratula!
Alex: I'm sorry she want's to say congratulations And of course me too!
(Sorry for The bad English)
Wed, 09/22/2021 - 06:15
#7
(ノ◕ヮ◕)ノ*:・゚✧ *send huge virtual glitter and potato explosion*
Hehem, i have come to see whats going on, and like me...
I DO NOT PASS UP A
GOOD CHANCE TO
PARTY LIKE
THERE IS NO
TOMORROW
WOOOO!!!!
CONGRATULATIONS ON BECOMING SUPREME VIKING CHAMPION, i am yet to
become one, but one day i will learn and acheieve this goal..
SKIPING THE SERIOUS INPIRATIONAL FUTURE RELATED SPEECH...
I JUST WAN TO EAT THE CHIPS AND THROW POTATOES AND GLITTER EVERYWHERE
WOOOHOOOOOOOOOOOOOOOOOOOO
Wed, 09/22/2021 - 06:32
#8
*eats glitter*
*booming goddess voice*
HANG ON- WHAT'S THIS MORTAL DOING HERE? YOU HAVE YET TO ACHIEVE OUR SVC RANK! THIS IS SVC ONLY PROPERTY!
*stares at glitter*
Well, I suppose you can stay, since you're my friend, close enough to SVCness AND you brought glitter. Let's partyyyy! :D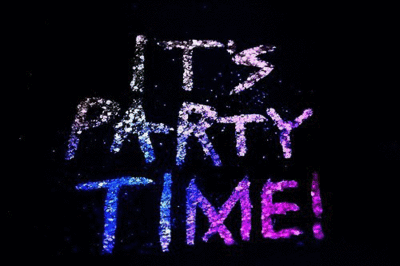 Wed, 09/22/2021 - 07:27
#9
Good to know im not the only one who eats glitter.......... 0_0
Im glad that, I, a not so peaceful foreigner, is welcome to your lovely little get together.
SKIP THE
FORMALNESS
I JUST HERE TO
PARTYYYYY
THANK YOU FOR

LETTING ME
JOIN THE SVC
COMMUNITY
ALTHOUGH I
AM JUST A
NOT SVC,
BUT I AM A PROUD BERSERKER!!!!!!!!
Wed, 09/22/2021 - 07:17
#13
O_O
WaIt YoU wOuLdN't HaPpEn To bE lOnG lOsT SiStErS wOuLd yOu?
Sorry- I had to do that.
Wed, 09/22/2021 - 07:24
#14
Shareth thy cookies, 'r thee shalt face my wrath
Lollll... but... maybe we are?...
YESH UR MY SCORPIO SIS WOOOOOOO
Sorry i have a weird obsession with zodiac signs
Wed, 09/22/2021 - 07:32
#15
Nope I shan't :P
I'm a virgo- tho I'm literally 50% that- the rest is something. I dunno what but something.
Yes, I know myself SOOO well XD
Wed, 09/22/2021 - 06:58
#16
Plop
*smashes a brain jar in victory*
AYEEEE YOU DID IT. Now you can no longer be gladiator in my arena. Congrats- though now I need new entertainment...
Wed, 09/22/2021 - 07:44
#17
Hahahaha
Congrats, maybe someday I will achieve that level of awesomeness.
Wed, 09/22/2021 - 08:47
#18
Judging by how we bent the rules..
You'll probably be one in a few months since you're already a dragon master. But until then, you're welcome to hang out with us :)
Wed, 09/22/2021 - 10:19
#19
C o n g r a t s
How-
You only joined a few months ago....
Anyone for chocolate and banana cake?
Wed, 09/22/2021 - 23:08
#21
My dramillion made me sit...
I hereby promise that I will NOT go crazy.
I have made a bottle of fresh air for everyone to enjoy.
There would be salmon but Multis ate them all (he ate them as soon as they came out the water).
Enjoy your place in Asgard, or Vanaheim (depending if your an Aesier or Vanir god :/
Your choice.
Bifrost is invisible to me, a mere mortal :(
Thu, 09/23/2021 - 00:38
#23
I thank thee for thou gift of bottles air :D
(I probably made a mistake there but whatever)
*da goddess voice again*
BUT YOU MAY PARTY WITH US SINCE YOU ARE CLOSE ENOUGH TO REACHING MOUNT SVC. HERE- HAVE SOME FOOD!
*hands you a plate of human guts dripping with blood*
THIS IS A PLATE OF HUMAN'S GUTS DRIPPING WITH BLOOD. OUR ENEMIES' BLOOD AND GUTS TO BE PRECISE. YUM. THE SWEET TASTE OF REVENGE. OF COURSE- YOU CAN HAVE SOME DOUGHNUTS IF YOU FEEL UNWORTHY OF THE SOPHISTICATED STUFF.
*throws doughnuts in your face *
(I'm going through a doughnut phase right now, bear with me)
Thu, 09/23/2021 - 08:20
#24
My dramillion made me a bottle of his breath...
Doughnuts. Oh doughnuts. Why doughnuts?? Why don't you have some nice, hot, cheesy chips???!!!
But, I guess the doughnut will do.
Eats doughnut
Thanks!!
I mean, I haven't seen the ingredient list yet, but it was alright. The icing was just too red in my opinion...
Thu, 09/23/2021 - 09:05
#25
I really hope you didn't drink that
I love chips! (I believe Americans call them 'fries'). We have some of that- would you like some RED ketchup to go with it?
No- the icing was just strawberries.... HARVESTED FROM OUR ENEMIES' BLOOD! MUHAHHAHA!
Thu, 09/23/2021 - 09:58
#26
My dramillion's son flew around me
Yep. There the chips I mean.
Maybe I'll try the ketchup. Nice to know the icing was strawberries (sort of). Maybe I'll try something else in your range. What have you got?
Thu, 09/23/2021 - 10:36
#27
So
Well, we have steaks- made from the roasted meat of our enemies'' pets.
And ice cream made from our enemies' intestones
And I'll stop here xD
Fri, 09/24/2021 - 18:09
#28