I'm Still Alive!...Kind of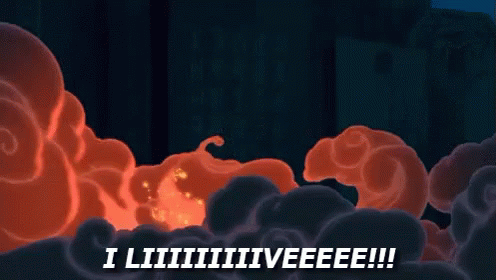 I haven't been on the forums in actually forever? I doubt anyone here remembers me, anyway.
I just came back for nostalgias sake to see what was going on. I don't know if I'll stay or not. Either way, what's going on on the forums? Does anyone remember me? (If you do I swear I've gotten better at making characters). If not, why not introduce yourself or something?
If you don't know me I guess I go by Monkorpio on this, I guess. I am actual trash and hate doing things. I get way too attatched to fictional characters and give up on stories after I'm 27 pages deep. I'm not sure what the outside is anymore, I only recall staring at my own trashy writing and being tired.
Sat, 01/06/2018 - 00:58
#1
LIKE THUNDER, THAT'S JUST HOW I ROLL...
I should remember you if you've been on in the last year.
But unfortunately I do not. You probably don't know me either. I used to be known as xXSadieKaneXx but changed
the name after eight months. I like writing and reading and drawing and RP-ing. I pretty much like all forum activities.
But in the real world I am most often drawing, doing acrobatics, playing baseball or petting a horse.
I am not very social and generally quiet and calm, but I can be outgoing at times. This is one of them, I think.
So, hi! Feel free to PM me at any time for any reason. I hope we can give you a reason to stay. ^ ^