I'm New
Hey I am new here to the forums and to the game. And I want to meet some new people and maybe become friends with them.
Thu, 12/14/2017 - 08:18
#2
Hey there.
Hello ElloJay. I'm Lack Lunason (or just lack in S.O.D.). Welcome to the game and hope you like it. Here are, what I think would be, the top three tips I can give.
1. Don't pick fights on Chat. (Not many people like that.)
2. Never leave a race before it ends. (You lose more trouphies if you quit than if you come in fifth.)
3. Explore a ton. (You probably won't find anything amazing, but you'll find some nice places.)
Again, hope you enjoy the game. GOD bless you. Merry Christmas and Happy Snoggletog.
-Lack Lunason.
Thu, 12/14/2017 - 12:57
#4
:)
The best way to earn gems is to log on every two hours and do the battles. Sometimes you can get gems, stables, or even dragon eggs if you rank high enough. They take place at the Training Grounds at odd or even hours, depending on your timezone. :) It'll take some practice and a lot of playing, but I managed to reach 400,000 UDT and unlock all expansions within a year without a membership.
Also, make sure you refresh your stable quests. Some give you a lot of gems, although it's easier to win those once you have more dragons.
Sat, 12/30/2017 - 15:55
#5
In fact how to we refresh
In fact how to we refresh them?
Thu, 12/14/2017 - 08:34
#6
LIKE THUNDER, THAT'S JUST HOW I ROLL...
Hi ellojay! I'm Thunderbird! (Thunder for short!)
Hope you are enjoying your time here on the forums. I have been here for about seven months.
I used to have another account. xXSadieKaneXx was the name.
All of my information is down in my signature! If you ever want to chat you can just pm me!
Art requests are open if you ever want a drawing of you SoD dragon or viking!
And if you need anything els you can count on me!
Welcome to the forums!
Thu, 12/14/2017 - 10:14
#7
Sandy has eat my subject
Hello and welcome to the forums!! :D
I'm Caterina (knowed as Silver Night), but in short you can call me Silver :P
Feel free to ask anything in PM (Game tips, art, some help..)
Thu, 12/14/2017 - 10:20
#9
...............
A NEW HUMMAAANNN!!! We must welcome you with open arms, TEACH you the WAYS of the TRULY DISTURBED!!! ANyway, I'm Valasari. You can call me Val, Vala, or V. Whichever you want! You will do a bunch of things. From Role playing to art requests!. Btw there are so many talented people here!!
Thu, 12/14/2017 - 10:26
#15
.
Welcome to the forums new buddy~! I hope you have a wonderful time here!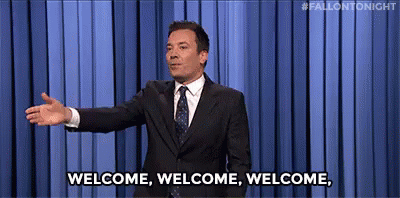 Thu, 12/14/2017 - 11:21
#17
Hello! welcome to the forum.
Hello! welcome to the forum. My ingame name is XCristalWingsX but im known as Cristal. im 17. Ive been a httyd fan since 2010, an sod player since 2016 and a forumer since oct, 2016. im the leader of the clan Unique Legceis, which is rising steadily. I'm very much into the arts. i even have a couple art pieces published. mydragons herd alpha is my sand fury, Toothless II (aka Tooth). Again, welcome, and have a wonderfully blessed Christmas and New Year!
~Cristal, leader of UL
quick tip: to see a picture in a signature, scroll outside the signature and back again to make them appear.
Thu, 12/14/2017 - 11:27
#19
Subject ran off and is hiding somewhere
Hello! I am Keu Ray, or Keu (or Ray) for short. I've been playing for a very long time and can answer any non-member/gem related questions.
Hey, I think we kind of had a similar idea when picking usernames XD.
Thu, 12/14/2017 - 11:42
#20
:)
so
you are here now
good
good
er
what to do:
. be nice to everyone (don't chat fight or spam)
. keep track of your dergs
. be sure to follow the rules
. Have a somewhat cool sig (*Cough* Not like mine.. *Cough*)
*Reaches through computor to shake hand* Join us in our ways of weirdness and such.
What to not do
. Chat battle
. just be plain rude
Thu, 12/14/2017 - 12:17
#21
Hey
Greetings to you all new people! I hope you are enjoying the forum and having a good time on it! I'm Pen on here and also on the game! I'm not new but my other account (shadowdeath17) stopped working so I had to make a new account. Anyways, I don't play the game anymore since chat keeps banning me I don't play. But I am on the forum and would love to meet and talk to new people and make new friends. So message me anytime!
Fri, 12/15/2017 - 09:49
#22
-The skrill blew up my subject :(-
Welcome to the game!! :D I hope you enjoy your stay here!
I know these are short words but I have no clue what else to say, so: welcome!!
Fri, 12/15/2017 - 11:18
#23