I'll draw your Vikings... digitally (THREE SPOTS ONLY)
Hi everyone!
Im back, but this time I'm drawing Viking digitally.... but only THREE!
Rules-
1. The people who get the spots are the first three to have a COMPLETED form. I will be checking the time stamp to see the first three completed forms. (Editing changes the time stamp.)
2. Only Vikings
3. Be nice
4. Don't be rude to me or my art
5. I might open spots up again, if people like my drawings.
6. I WILL NOT BE SAVING SPOTS! So run and get photos! (Sorry but I want to be organised, and not be waiting on people.)
7. Put 'VexyLu is an amazing artist' :P as your subject XD
8. I have the right to refuse people if they break the rules
9. Don't reply until I say so
10. These will probably take a while, so don't rush me! (I have exams coming up, so these will be a side project)
11. You must credit me!
Form:
Viking name-
Gender-
Photo/ really detailed description-
Personality-
Pose-
Extra-
Background (patterns only, or VERY simple scenes)-
Here is an example of my work-
READ THE RULES!!!
__________________
ATTENTION IF YOU HAVE REQUESTED ART FROM ME:
Sorry I have been so slow, I am still doing requests/trades, I've just been busy. Thank you for understanding.
*UNDER CONSTRUCTION* - Lots of WIPs
WELCOME TO MY SIGNATURE- *signature banner will go here*
My Viking:
*Backstory will go here*

Art of VexyLu by others:
By FireFlash
By TosiLohi
By TosiLohi
By Bluemoon20523
By Werewolfgirl1253
By BoomBox74
By DuskDayBreak
By the ecliptic eight
By Arrowalker
By FireNightStar
By ScarfyWings
|~•~|
|~•~|
*WORKING ON DRAGON BACKSTORIES*
Dragons-
Sandwraith- Nibbles
Nibbles is my first dragon.
It was my first day at school of dragons, when Viking hunters were attacking Berk.
With the help of Toothless, and the other riders, we were successfully able to stop them, but not before they captured a few dragons.
With my axe, and brain, I managed to unlock Nibbles from the cage she had been trapped in.
We bonded then, and were set to start our journey at the school, together.
Since then, Nibbles has become a ruby crystal sandwraith.
by LayKary
by Durgonhunter
Groncicle- Vexy
Trader Johann was late for his arrival at Berk one day, so I was sent to look for him.
I found his ship, destroyed and covered in ice, near Berk, in the ocean.
On the shore was Johann, explaining what had happened.- a little dragon had hopped on his ship.
I named her Vexy.
I helped Vexy find her way home, back to her family.
I watched her grow, and as she did we bonded.
By ShiroKageFox
•Groncicle- IceWind
IceWind is Vexy's little sister, who I rescued when Mildew through her, and her other silblings off the edge of a cliff, and into the water.
Vexy and her mother where so thankful, they let me keep one.
Nadder- Lulu
I got Lulu out of the hatchery's collection of eggs.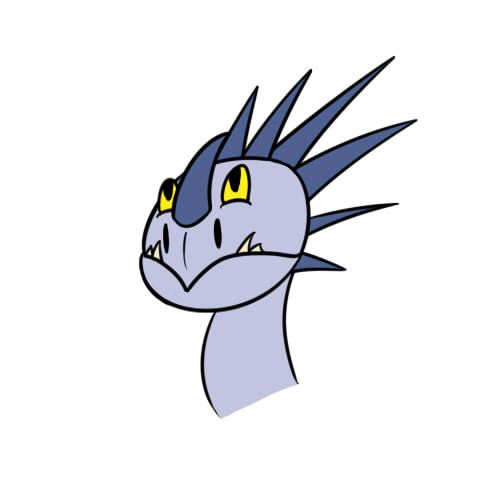 By FloofQueen
Death song- Melody
I rescued Melody from her mum's nest, after she was abandoned by her.
Armorwing- Armor
I saved Armor from dragon hunters and she bonded with me.
By FireNightSky
Smokebreath- Smog
Smog is the second smoke breath I got. I won him in battle.
Smokebreath- Skyfog
Skyfog is the first smokebreath I got. I also won her in battle.
By Nightfuryatom4
Whispering death- Groundwhisper
I got groundwhisper after finding her egg in the tunnels under Berk.
Whispering death- Groundquake
I won groundquake in battle.
Whispering death- Groundshake
I also won Groundshake in battle.
Whispering death- GroundBurrow
I won GroundBurrow in battle.
•Whispering death- GroundSmasher
I won GroundSmasher in battle.
•Screaming death- Screech
I won Screech in battle.
•Razorwhip- Cut
I found Cut's egg in an abandoned ship.
Razorwhip- Snip
I won Snip in battle.
By Vospader
Hotburple- Grunt
I won Grunt in battle.
Snafflefang- Fangsnaffle
I won Fangsnaffle in battle.
by dogloven
Snafflefang- Fangsnaffle Jr
I won fangsnaffle in battle.
By FroztWulf
Flightmare- Frightmare
I won Frightmare in battle.
by Scarfywings (animated by mrizky)
Moldruffle- Mold
I won Mold in battle.
by Umbreon27
Speed stinger- Sting
I won sting in battle.
By Okamisusi
•Speed stinger- Goldie
I won Gol hidein battle.
Fireworm queen- Helios
I won Helios in battle.
By Scarfywings
•Shockjaw- Helpfulwarrior
I won Helpful warrior in battle. I named her after one of my friends.
•Hobblegrunt- Wobbles
I won wobbles in battle.
Eruptadon- Flare
I needed help, and didn't have a dragon that could fly into the depths of a volcano, so I got Flare's help.
Singetail- Frizzle
I saved Fizzle from being auctioned by dragon hunters.
by Arrowalker
•Flamewhipper- Firelash
Firelash stowed away on my dragon, after my journey on impossible island.
Snowwraith- Blizzard
Blizzard is my racing dragon.
by TosiLohi
•Typhoomerang- BurntSwirl
I won BurntSwirl in battle.
Titan Stormcutter- BreezeHopper
BreezeHopper is my fast storm cutter
By Arrowalker
•Silver Phantom- Soar
Soar is my teen Phantom
•Raincutter- Splash
I won Splash in battle
•Triple stryke- Amethyst
I was given Amethyst from her mother, for saving her.
By Wutend Bonfire
•Grapple grounder- *currently hatching*
Eggs:
1x Groncicle
1x Sandwraith
1x Triple stryke
|~•~|
|~•~|
|~•~|
|~•~|
Adoptables-
*Im working on including names, etc
Scenseredshocked, my Shellfire, by Bluemoon20523
Hibiscus, my Sequin Wing, by Flowercrystal
Amethyst, a FriendFriend draggo, by 1flower
Stormrider, a Stormchaser, by Scarfywings
Sunfly, a Gardendigger, by Scarfywings
Galaxywhip, a Vesupa, by Bavelly
Peach, an Infertide, by Alicornbrodie
DeathSky, a baby nightfury, by Nightfuryatom4
Mysterystripes, a Marshtiger, by themasterplan47
PurpleFuzz, a Woolly Howl, by Wutend Bonfire
GreyShell, a Shelleye, by GoldenWraith
Issie, a Mountain Jackoat, by Scarfywings
Kiki, a Hyeagle owl, by Scarfywings
Ziggy, a Ratagator, by Scarfywings
Keja, a Foxret, by Scarfywings
Eza, an Impatypus, by Scarfywings
Rei, a dingorse, by ScarfyWings
Deathsky, and another nightfury, by Wutend Bonfire
GreySky, a Muddicry, by chameishida
VioletWraith, a White Mamba, by Megaboltphoenix
WinterBreeze, a Svalbard Howl, by Okamisusi
|~•~|
|~•~|
Thank you to all the amazing artists who have done art for me!
|~•~|
Sat, 05/06/2017 - 18:42
#2
"VexyLu is an amazing artist"
Viking name-Annabeth Everdean
Gender-Female
Photo/ really detailed description-In my Signature next to the razorwhip
Personality- In my signature
Pose- Fighting stance
Extra- Scar on right cheek
Background (patterns only, or VERY simple scenes)- Berk or just plain purple
__________________
LunarPride
Dragonist Hellen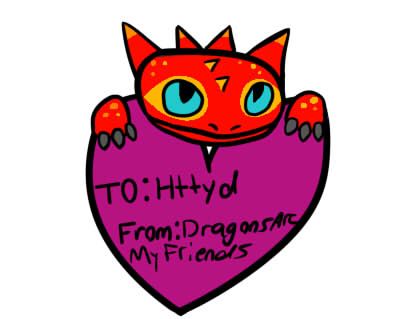 FloofQueen
made by toshi lohi
made by snow flake
made by night fury atom 4
Annabeth and Anora made by Archery and Dragons
~Made by Frythra
~made by DragonDrawer
Trixxie made by kimbenoso
Links to my first story the New Frontier
A New Frontier Prolouge New Frontier Chapter one A New Frontier Chapter Two A New Frontier Chapter Three New Frontier: Chapter Four: Training Time
New Frontier: Chapter Six: Finding answers and Mysterious Visitor's
New Frontier: Chapter Seven: The Journey Begins New Frontier: Chapter 8: Keep your Friends Close but your Enemies Closer New Frontier: Chapter 9: Uncovered Secrets New Frontier: Chapter 10: The Storm that came from nowhere, Strange Dragons, and Disappearances New Frontier: Chapter 11: The Mysterious Tunnels and the Not so Mysterious Vikings
Should be able to post every Friday or Saturday
Diamond wing
Female
Personality: Exuberant, optimistic, spontaneous, and sweet
Likes: Windy days, racing, and going on adventures
Dislikes: Being stuck inside and being bored
Made by snowflake12298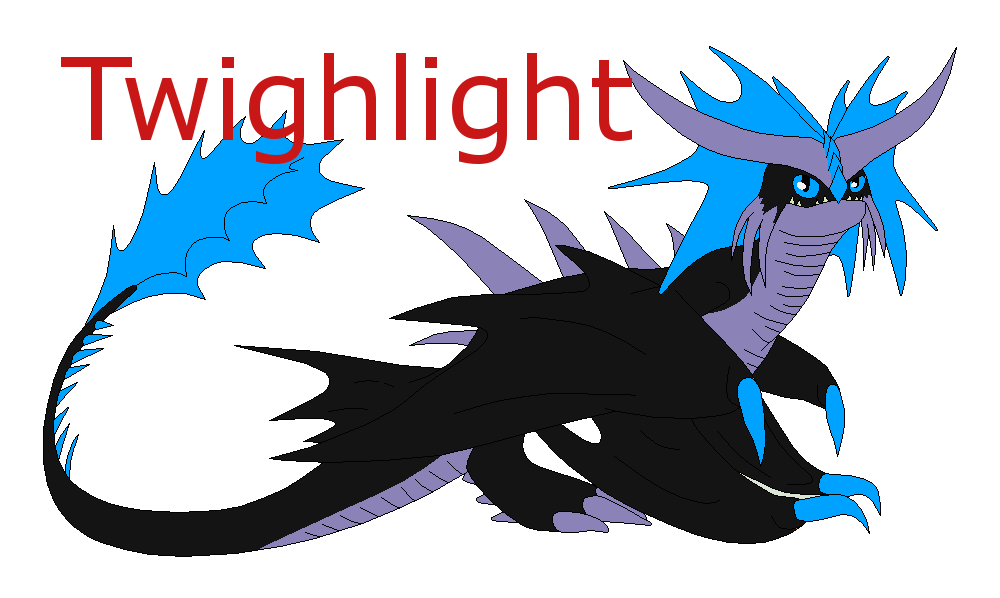 Made by mesaprncss and Xbox-DS-Gameboy
I LOVE THE RAZORWHIP!!!
Windshear- made by emilydiscoheart
both made by infinity12356
made by Omnomtravles
made by Ally Kay
Name:Grape soda
Gender:Female
Personality: Loves going on adventures and very loyal to her rider
Made by witcherforever
Stryka made by Donnala
All About My Viking and Dragon:
Viking Name:Annabeth Everdean
Viking Age: 19
Viking Tribe: (Berkian, Outcast, Beserker, Dragon Hunter) Outcast/Berkian
Viking Personality: (at least three sentences)Annabeth is the daughter of Alvin the Treacherous and is just like him, maybe worse. She can get the job done no matter how hard the task is. incredibly spooky and stealthy she can sneak up on you when you least expect it. She has trust issues so don't expect her to trust you when you first meet her. Anabeth really only trust her Razorwhip Anora since she saved her from a berserker attack.
Viking Appearence:
Eye Color:Lavender
Dragon Name: Anora
Dragon Age: 3 1/2 (Really mature for her age)
Dragon Personality: Anora is really protective, Agressive, yet fun to be around once she knows she can trust you or other dragons
Dragon Appearence:
Backstory on how Viking Name found/trained Dragon Name: Anna and Anora found each other on Dragon Island or really Anora found Annabeth.Anora found Annabeth On Dragon Island with her family she studied Annabeth's family really closely and took a shine to her. When Ana was one she started to slowly reveal herself like coming in at night, when her mom saw the dragon she screamed causing her to accidently scratch her cheek. Alvin then came in seeing that his wife was about to k.ill the dragon he stopped her and told her to look what Anna was doing which was gently petting Anora's horn. On her second birthday Alvin said that they could keep her. A year afterward they were attacked by Berserkers and Alvin told Anora to do what ever it took to take care of her. (This was before Riders or Berk)
Who's online
There are currently 25 users and 54 guests online.