IIXPassionBatVII For Viking Of the Week (2020)
If submitted, it would be kind of cool to do a side by side comparison of VOTW from 2018 to 2020. c:
(since literally nobody has been doing a Viking Of the Week in AGES.)
Viking name: IIXPassionBatVII
Dragon name (Breed): Venus Flytrap (Snaptrapper)
Clan: Great Heights
Hobbies/interests: Racing while jamming out to music, battling with friends, farming..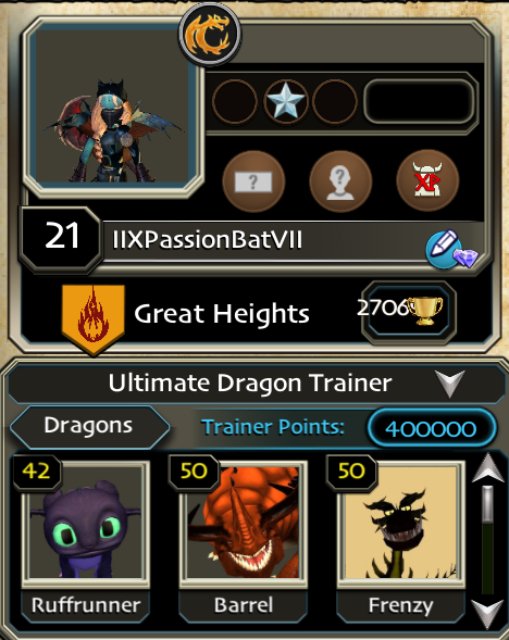 Anyone else? ;D XD
Just me?
No?
Ok bye.
Mon, 01/27/2020 - 09:08
#2
Viking of the week? I haven't heard that name for years
Lol wasn't the last Viking of the week like two years ago or something? Do the mods bother anymore or is it a free for all? Because I thought it would be funny to proclaim myself Viking of eternity™ but I never bothered becuase some sour people probably won't like it or whatever
Mon, 01/27/2020 - 11:20
#4
~~~
Just get gummy bears child