I need a clan
I need a clan I am currently in Alpha Falcon Riders but most of the time most of the people are offline and don't even have trophies. I currently have 109 trophies my in game name is Hestiathegreat.
__________________
Siggy will always be under Construction
~~~~~~~~~~~~~~~
In game name: Hestiathegreat
Trophies: 222+ and still counting
Level: 35
Friend Code: EWAY1Z (please give me a pm if you add me)
Main Dragon: Firespitter and SkyMist
Extra Account: MysticalSoul
Trophies: None yet
Level: 15
Friend Code :
Main Dragon: Banshee and Slivershard
~~~~~~~~~~~~~~~
Art Status
Art Request: Open
Art Trade: Potentially open, pm me for more details
~Send me a pm or request at one of my threads~
~ I'm no longer taking any Dragon requests~
~Anime Requests open~
~~~~~~~~~~~~~~
I currently have 222 trophies
A proud member of the Unique
Legacies
Clan banner made by Crystalwings
My Dragons in the order I got them
1. Freeze (Female Flightmare) Main Racer
Freeze is a very shy dragon she dosen't hang around dragons much she prefers to be by herself but when other dragon are in trouble she dosen't stand in the shadows she will always step up and help. She is a very fast dragon and loves doing thunderdrum racing with me. She gets upset sometimes when I send her on stable quest especially when she is with Speedy.
2.Speedy (Female Hidious Zippleback) Second
Battler
3. Frostwind (Male Groncicle) Main Battler, Second
Racer
Frostwind is a very guarded dragon he may look fierce but inside he has a heart of gold. He loves attention and enjoys watching the sunsets with me and helping me in my far work and getting around Icestrom island as Freeze and Speedy don't quite like the cold. He also loves taking down Outcast or Berserker ships with me and once we also saved an egg.
4. Firespitter (Female Whispering Death)
Firespitter is a very protective dragons she will roar whenever an unknown person and their dragon comes close she loves flying around and meeting new dragons but will get protective if they come close to me. She enjoys roasting eels and sleeping in the sun she dosen't like going on stable quests if her brother is also in it.
5. Groundfire (Male Whispering Death)
6. Riptide (Male Shockjaw)
7. WaveRunner (Male Speedstinger)
8.Moonbeam (Female Sentiel)
9. OceanDiver (Female Sandwraith)
10.PoisonStorm (Male Skrill)
11.Slivershard (Female RazorWhip)
12. Banshee (Female DeathSong)
My Other Characters
I am currently remaking all of my Oc. The new versions will be up soon
Melina Hofferson (Might go through a name change)
Personality: Coming soon
Appearance: Coming soon
Dragon: Waves and Coral the Seashocker
Lillian
Personality: Coming soon
Appearance: Coming soon
Dragon: Destiny the Fireworm Princess
Drawn by the amazing Dogloven.
All my other Art: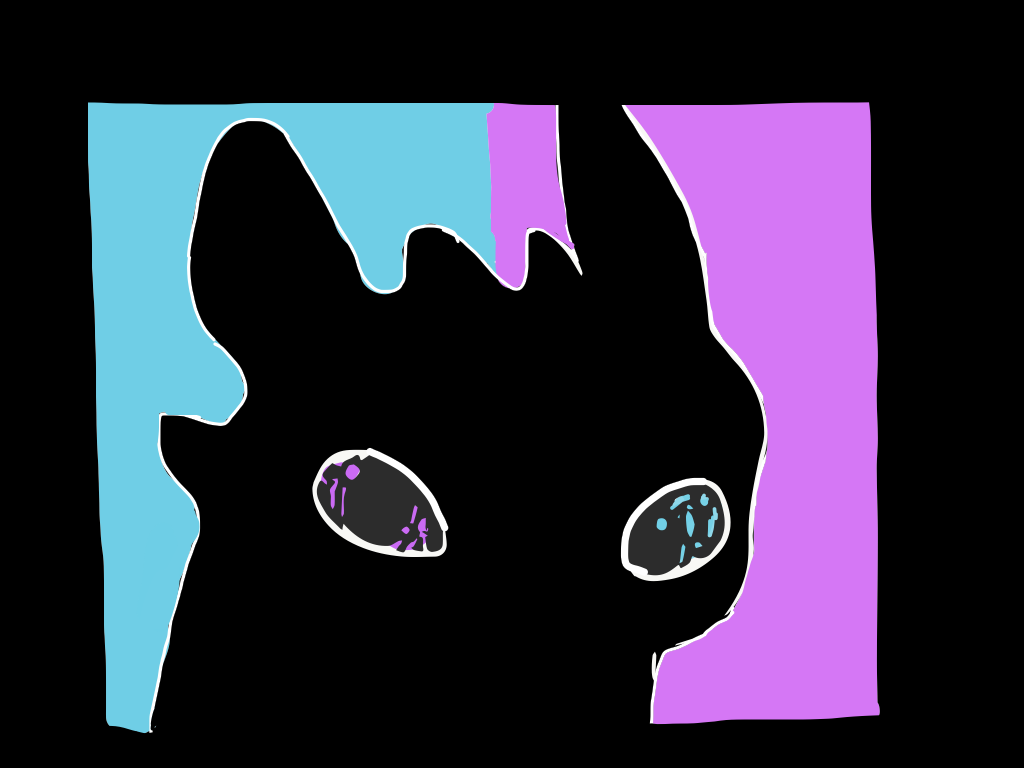 Edit of Starlight by me
My Adopables:
Flamedust the Glow wisp
Made by the amazing nightfuryatom4
Oh, you are still here?! You actually read my whole Siggy! Well....
Congratulations! You made it!
Fri, 10/20/2017 - 07:41
#3
If you're active and want to
If you're active and want to have company, welcome to the Unique Legacies! It may be not really active right now, but we are working censored the troblem by looking for new people. We are currently #60 or 59 on the score table.
Our requirements are simple: don't be rude, and don't go to another clan, or your chanses to return will be faint. We have no strict amount of trophies you have to earn, but more is better. Gettong 2000 gives you automatic eldership.
You may want to check this page: http://forum.schoolofdragons.com/content/unique-legacies-recruitment-page-newimproved
If you want to join, please fill in this google form:
https://docs.google.com/forms/d/e/1FAIpQLSccyND0Ppke8wPvCxBgyBeP4clQlt45k44_Mp5D8XZxvHKzqg/alreadyresponded?c=0&w=1&includes_info_params=true
It makes it easier to know the candidates.
Framherja, elder of the UL.
__________________
Welcome to the siggy of a good person
and an extremely good racer!
My character's name is FramherjaOfGods. Her origial name is just Framherja, but it was taken by some impostor.
You can usually find her on the trainig grounds, in the TRR, fishing by the lake, farming, or maybe in the wilderness admiring sceneries. Nothing very special.
She is a proud elder of the
This clan banner was made by CristalWings
And here is the crest
We are always looking for new active members. If you want to join, it would be nice of you to PM me or CristalWings, our leader.
We will be happy, if you wisit the join page
http://forum.schoolofdragons.com/content/unique-legacies-recruitment-page-newimproved
and fill in the google form by a link on the page.
Her not-so-large and lovely dragon team:
1. Raincutter. It's actually a deadly nadder, but her name is confusing. She's the head of the family, and one of the most skilled dragons here. She loves battling, but she isn't very good at it. She doesn't like going on stable quests, but she takes the responsibility of doing it.
2. SkyGlower, a flightmare. The oldest one in here, but he gave up the leadership. LOVES racing, and Fram loves doing it with him.
3. Groundsplitter (problems with names again), a whispering death. Admires sceneries from the boulder stables, spends time with his sis Rootcutter, hangs out by himself.
4. Rootcutter, whispering death, Groundsplitter's sis (that's not just my fantasy, they came out of the same bundle of eggs). She has to be doing something all the time. So she's the most often stable quest completer, sometimes she tries to battle with IcyBlue.
5. IcyBlue, or just Icer, a groncicle. A really tuff and fighty dragon, the main battle dragon in the team. Sometimes he comes on a trip for his home Icestorm Island, so Fram has to mind her business without him.
6. BasicBrown, a gronckle. The youngest dragon in the team. Not a very active dragon. She loves helping in the farm, she also enjoys going on stable quests with Raincutter and nobody else.
7. Swamper, a mudracker. A young playful dragon. Seems like he considers SkyGlower his mom... He's the only tidal dragon in the team, and he enjoys is. He just loves playing and getting everything aroud wet.
8. Honeytrap, a sweet death. Though she's young, the has a few unique skills, which are very helphul for everyone. So she is usually also really busy. When she's not, she like to sneak around on the beach and attack unsuspecting people for fun. Nothing dangerous, really!
9. Slicer, a razorwhip. She appears to be not as cute dragon as Windsheare. And she managed somehow to get on the wrong side of everyone. She thinks she's the sharpest and deadliest dragon around, so she shoul be the boss. But everyone respects Raincutter, and the isn't going to pas the leadership. Slicer also thiks she's the fastest dragon, and that freaks SkyGlower out. So there's nothing surprising in finding her paralized at the center of the stables... Of course, they both get a talking-off after thet. But, however, she is a really beautiful dragon at least.
10. Trumphet, a death song. I just couldn't leave the poor little thing out in the vast and unpleasant world... I'm a bit tired of creating stories, okay?
11. Sparky, a grapple grounder. It just arrived today, so no stories yet. And I forgot what color it is, sorry.
This siggy will be updated soon. There's going to be a photosession with my beloved dragons.
Who's online
There are currently 33 users and 193 guests online.