I Like How You Have Redecorated Your Greenhouse Phlegma
What do y'all think? Is pink the new green?
__________________
Heyo! And welcome to my siggy!
Good luck ;)
First off, my drawings!
I love to draw and do it for fun most of the time.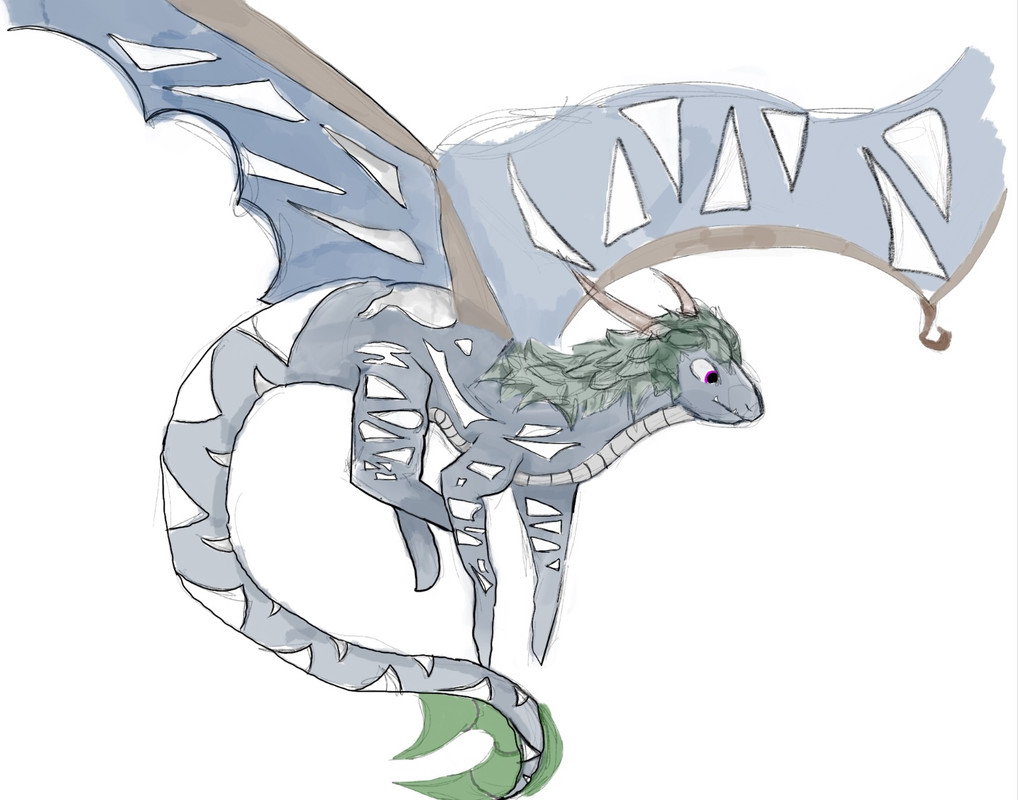 Here's some info on my OC
Name: Francine
(Frankie)
Apperence: long red hair with bright green eyes. She wear loose, winter clothing with a large, light blue hood. Her boots are covered in snow (since that was where She grew up) and have no memory of her family.
Weapon: Two twin swords
dragons:
titan gronckle: Nightel
Titan screaming death: Entity
Titan razor whip: Rainstorm
Titan deathsong: whiplash
Adult Groncicle: illuminum
Adult Singetail: Windsnap
Adult Eruptodon: Smoke Rock
Adult Amorwing: Amber Gravity
Titan Skrill: Bristle tail
Titan Stormcutter: Mystery
Titan Typhoomerang: Winter
Titan Hobblegrunt: River Song
Adult Wooly Howl: Pilot
Adult Changewing: Ghost
Age: 17
Distinctive features: small Scar over mouth
Personality: Loyal, Brave, wary
Weaknesses: Family and her Dragons
pm me if u wanna RP!
Anyways, so wanna get to know me? here's some fun facts!
1. I'm a girl (obviously)
2. My favorite hobbies are listening to music and reading books
3. My birthday is June 1st
4. I have a 40 gallon salt water fish tank
5. I'm a Christian
6. My favorite band is Imagine Dragons (well and a lot others >~<)
7. Favorite movies are HTTYD, HTTYD 2, and if the hunger games, Supernatural, Merlin and many others
8. I love Cats!
9. I'm a rower (not canoeing -_-)
10. I like food :3
And finally, 11. Nope, I don't support LGBTQ, but I don't hate the person, I hate the thing that they're doing
Sat, 12/02/2017 - 10:12
#3
HAHA!
Idk Phlegma, I would say that you're a bit early for Valentines day!
and this is hilarious, I am laughing very hard atm!
__________________
Welcome to JediwhorideDragons' Siggy!
WARNING: HEAVY LEVEL OF HICCSTRID!!
Hi, I'm JediwhorideDragons, AKA EllietheSavage in game and the girl that writes too many overly-long posts on the forums. While I don't play the game that often anymore, maybe only once or twice a week, I am almost always on the forums. I like running (I run Cross Country and Track/Field), reading, hiking, dog and counting down the miliseconds until the third movie comes out. I definatley consider myself to be more of a writer than a drawer, though I rarley ever publish any of the things I write. I'm probably in too many fandoms, Star Wars, Stranger Things, Harry Potter, Miraculous Ladybug, etc. And yes, I am also the one who writes a lot of the overly detailed and long villan conspiracy theories.
*****
#LETOURVIKINGSSITDOWN
I AM ALWAYS WILLING TO COLLAB ON STORIES OR TAKE WRTING REQUESTS!
Links to my Stories:
(sadly there's just one right now, though I'm always working on finishing up the mountain of stories I began but never ended)
"The Betrothal Gift"- A Hiccstrid One Shot
Link: http://forum.schoolofdragons.com/content/betrothal-gift-hiccstrid-one-shot
Summary: Getting married has always been one of the many things a chief of Berk is expected to do. But what about future chiefs of Berk? Stoick comes to the edge to give Hiccup a very special coin in hopes of him one day getting betrothed only to find that his son already has a special someone in mind... Between Season Four and Season Five.
Warning: This story has a TON of spelling mistakes- I guess that's what happens when you type something in the dark late at night
I am also in the RP Unknown Lands, a Solo centric Star Wars RP. You can track it here:
http://forum.schoolofdragons.com/content/unknown-lands-unlimited-spot-star-wars-roleplay
I'm also in the SoD Fan Fiction Club, but I haven't gotten my banner for my siggy yet...
I ALWAYS LOVE ADDING FRIENDS! MY BUDDY CODE IS E73RXG. I WOULD LOVE TO MEET UP ANY TIME IN THE GAME AND CHAT ABOUT RACE TO THE EDGE, HICCSTRID, HTTYD, OR ANYTHING ABOUT LIFE IN GENRAL!
About my Viking:
Name: EllietheSavage
Age: 15
Gender: Female
Apperance: She has medium-length sandy blonde hair, which she always keeps up in a messy bun. Tan-ish skin, with sea green eyes and a scar on her left. Average height and weight, with a slightly muscular build.
Personality: Very ambitious, driven, and tenacious, she sometimes comes across as brash to the students that don't know her well. Though she has a couragous streak, she is afraid of heights, which can be a problem when training dragons. Ultimatley kind hearted, she is a good student (when she wants to be) but is also impatient and can be short tempered. She likes most dragons and has formed many strong bonds while training at the school.
Likes: Fireball Frenzy, Thunder Run Racing, certain courses in Flight School, finding/exploring glitches, and farming.
Dislikes: The lab and Skulder (96.2% sure he's evil).
Level:
1 Gold Star
Adventurer Level: 35
Fishing Level: 26 (RIP the time I actually went fishing)
Farming Level: 27
Trophies: ~450 (Not the best at TRR [my fastest dragon is my Razorwhip], and I never see people to verse in FF)
My Dragons:
Firehorn: Level 30 Rumbelhorn, rescued from Drago's Army (Male)
Firethorn: Level 30 M. Nightmare, hatched from the Hatchery (Female)
Dawnfire: Level 30 Groncicle, trained on Icestorm Island (Female)
OiOiOi: Level 30 M. Nightmare, prize box in Loki's Mirage (Male)
ChickenandMacey: Level 30 H. Zippleback, bought from Johann's trading post (Female)
SquittheLit: Level 17 Gronckle, prize box at the school (Male)
Snake Spine: Level 11 W. Death, rescued from the tunnels under Berk (Male)
Valkyrie: Level 11 Deadly Nadder, prize box on Icestorm Island (Female)
Tranchant Rouge (French name meaning Sharp Red): Level 4 Razorwhip, rescued from the Ship Graveyard (Female)
XxStickyVickyxX: Level 10 Death Song, trained on Melody Island (also thank you to typhoomarangmaster338 for this name, it made me laugh!) (Female)
Art By Others:
A drawing of my main battle/racing dragon, Tranchant Rouge, drawn by the FABULOUS Scalefeatherz!
A screen edit of Tranchant Rouge made by the super talented Blackwolfen!
Some amazing art by the super talented Snow-Wish of my viking EllietheSavage! Shout out to her for being such a good artist!!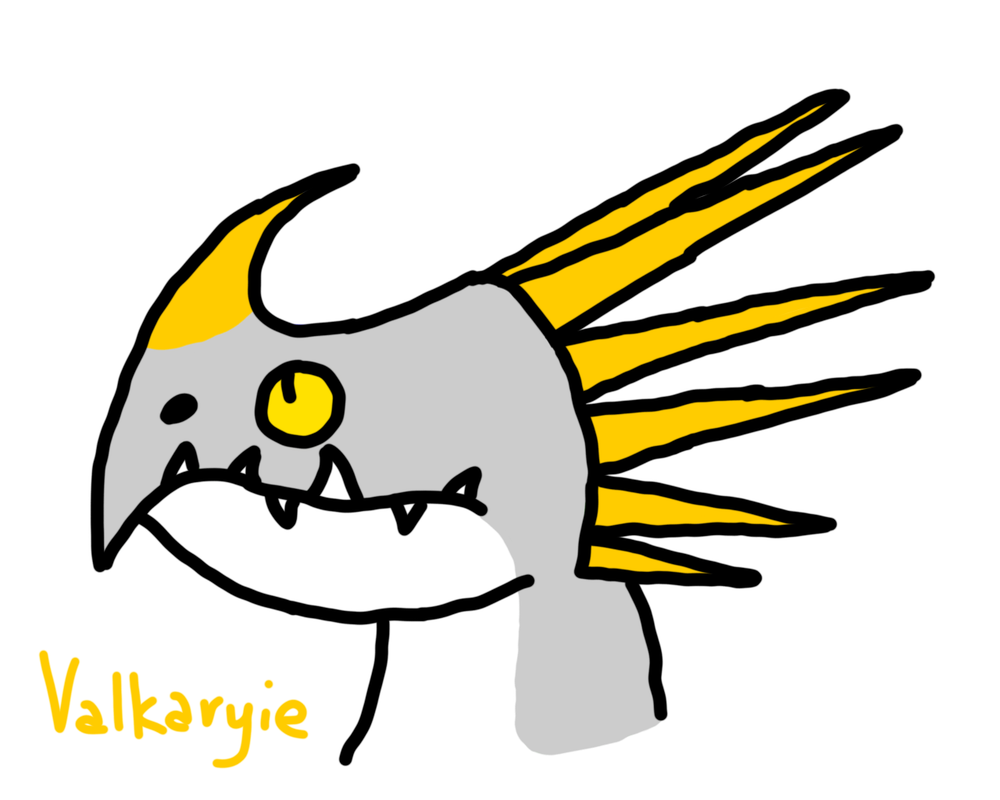 This amazing little gem of artwork came from Zitka, the super talented artist!
CLAN:
I am a proud elder in the clan Hiccstrid Forever! We are an invite only clan, but anyone who ships this pairing is welcome, as long as you have a decent amount of trophies! (We've been recently getting alot of submissions with 0 trophies, and its really bringing down our rank, but if you really like Hiccstrid and just can't manage to get any trophies, you're still welcome!)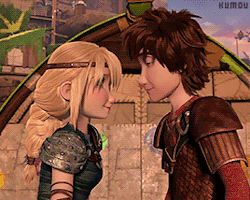 We are a clan dedicated to the greatest OTP (and winner of 2017's best couple in fandom) ever, and "We fight together no matter what!" Our wonderful clan leader is Fasterid, and we have several amazing elders! If you ship it, and are looking for a clan, send in your submission; we'd love to add you!
Non-HTTYD Fandoms:
Star Wars:
Favorite Movie: Hands down the Empire Strikes Back
Favorite Charecter: 1. Han Solo 2. Padme Amidala 3. Jyn Erso
Favorite Moment: "I love you" "I know" or Darth Vader becoming Anakin Skywalker again
Stranger Things:
Favorite Charecter: 1. Steve Harrington 2. Eleven 3. Erica
Favorite Moment: Any time Steve is a mom or any Mileven moment
Others:
Harry Potter (Proud to be a Ravenclaw)

Miraculous Ladybug- follow this link if you're interested in it too!

http://forum.schoolofdragons.com/content/miraculoustales-ladybug-season-2-your-spoilers-ideas-info

Pirates of the Carribean

Lord of the Rings

Indiana Jones

Napolean Dynamite

The Emporers New Groove
Ships/OTP's:
Hiccstrid!!!
Favorite Part: This is such a hard choice, but I would have to go with either cthe end of "Blindsided" or the apology in "Mi Amore Wing" (I actually cried during this part)
StoickxValka (Stakla) Honestly "For the dancing and the dreaming" is the best
HeatherxFishlegs (Heathlegs), even though I guess that's not a thing any more, thanks for that RTTE writers
Other Fandoms:
Star Wars-
HanxLeia
AnakinxPadme
ObiWanxSatine
AhsokaxLux
KyloRenxPainfulDeath
PotC-
WillxElizabeth
Stranger Things-
MikexEleven
Steve HarringtonxBeingtheactualbest
Jopper (JoycexHopper)
Other things I like:
#viggoprotectionsquad
Fandom Conspiracy Theories
Rise of Berk-anyone else play?
TIMBERJACKS!!!!! (my life goal is to save up enough gems to get one in the game)

For Terror Katie: Hey! Sorry the face is kind of weird looking the lighting I took the picture in sucked :)

THE END!