I had an idea (Will contain spoilers for the third movie)
Many people, including me, believe that, after the release of the movie in US, an expansion including the Hidden World will come. A lot of people want to see the Light Fury and the other new dragons. What I was thinking is what if we don't get the Light Fury as a free dragon from the expansion and instead we get a Night Light. Maybe after the final quest Toothless and the Light Fury will give us one of the Night Lights as we have helped them in previous quests. I mean the Light Fury could still be a trainable dragon with gems. Now that I am thinking of it every one will have a Fury of their own and Toothless will not be unique, so it might not be a good idea after all.
__________________
Welcome to my Signature
My Dragons
Storm-Adult Nadder
Stormfly-Titan Nadder
Thornado-Titan Thunderdrum
Whispy-Titan Whispering Death
Troyfa-Adult Whispering Death
Roar-Titan Skrill
Dagur's Skrill-Adult Skrill
Meatlug-Titan Gronckle
Koytsoylia-Adult Gronckle
Bone Phantom-Titan Boneknapper
Cloudy-Titan Stormcutter
Barf Belch-Titan Zippleback
Fangy-Titan Nightmare
Hooky-Adult Nightmare
Fireglow-Adult Fireworm
Heatblast-Baby Fireworm
Spark-Baby Fireworm
Screamy-Titan Screaming Death
Charivdi-Adult Screaming Death
Venom-Titan Flightmare
Sand Wraith-Titan Sand Wraith
Toothful-Adult Sand Wraith
Snoggletog Wraith-Titan Wooly Howl
Benny-Adult Wooly Howl
Shocky-Adult Shockjaw
Gronci-Adult Groncicle
Night Light-Adult Groncicle
Speedy-Adult Speed Stinger
Icebreaker-Adult Speed Stinger
Deathsong-Titan Deathsong
Butterfly-Adult Deathsong
Windshear-Titan Razorwhip
Lucifer-Adult Devilish Dervish
Taxi-Adult Timberjack
Lump-Adult Snafflefang
Axewing-Adult Armorwing
Fourwing-Adult Singetail
Avocado-Adult Eruptodon
Potato-Baby Eruptodon
Snowy-Adult Snow Wraith
Maleficent-Adult Moldruffle
Mal-Adult Moldruffle
Thredtail-Adult Hobblegrunt*
Kapnaw-Adult Smothering Smokebreath
Crocodilino-Adult Windwalker
Smidvarg-Adult Night Terror
Skullcrasher-Adult Rumblehorn
Snake-Adult Grapple Grounder*
Grump-Adult Hotburple
Shiren-Adult Tide Glider
Candy-Sweet Death
Pitchers-Adult Snaptrapper
Venus Flytrap-Adult Snaptrapper
Mudstorm-Adult Mudtracker
Rainstorm-Adult Raincutter
Chinski-Adult Changewing
Scauldy-Adult Scauldron
Uma-Adult Scauldron
Sharpshot-Adult Terrible Terror
Toothless-Adult Night Fury
Tailchanger-Adult Flame Whipper
Sleuther-Adult Triple Stryke
Harry Hook-Adult Triple Stryke
Gladiator-Adult Elder Sentinel
I am trying to get two dragons of each species, one being a Titan and the other one an Adult
Some things about myself
I am a 16 year old boy. I am from Greece and I live in Athens. My favourite food is souvlaki. My hobbies are swimming and basketball. My favourite movies are How to train your dragon movies, Jurassic Park/World movies, Descendants movies and Marvel movies. My favourite series are HTTYD series, Victorious, Descendants and many more XD. I like any kind of music and I don't have a preferable singer.
My favourite characters from HTTYD are Hiccup, Astrid, Valka, Stoick, Toothless, Stormfly and the Light Fury
My adoptables
Owl by Wolflight
http://forum.schoolofdragons.com/content/woolly-howl-request-thread
Shock and Bolt by dogloven
http://forum.schoolofdragons.com/content/dog-doin-more-requestss-5-spots-only
Toothless by ELSA II
https://sta.sh/01zrymx96oc2
Twilight by RoaringOrigins
http://forum.schoolofdragons.com/content/strike-class-art-requests
Indoraptor by RedHoodJason
http://forum.schoolofdragons.com/content/another-art-request-thread#comment-707975
HICCUP AND TOOTHLESS
And some fanart that I found through Pinterest and DeviantArt (these are not mine I just found them while scrolling)
Tue, 02/05/2019 - 11:38
#1
<>
I don't want to have Toothless in game but uniqueness has already been messed up (if it even should be a thing). Stormfly is not unique, Hookfang is not unique, Thornado is not unique,...
Not even Toothless is unique. How many people do you see flying around with Toothless? More than people using Quakens for sure.
__________________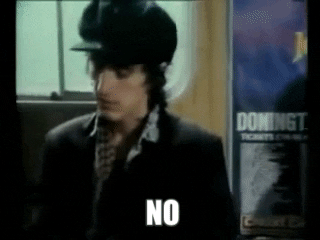 that's what you need to no


elder of Immortal Midgard Lightning, picture by yaxmi


part of Dreki Riddari

Things you don't need to know about me and my dragons to stay alive: My viking's name is nightrainOfSummer. She's not really a character, rather a version of myself. I do have a story but it changes a lot so I don't write it here. My second viking's name is HighwayMintOvO. I named both after amazing songs (Nightrain by Guns N' Roses, Highway to H.ell by AC/DC and Highway Zero by Izzy Stradlin), Mint, our almighty goddess and OvO, the one and only stalker king Psycho Boneknapper.
Outside of game info: I love listening to music, most of my dragons are named after songs. I'm watching One Piece (finally at the current episode) and what I like the best about HTTYD are the dragons. My favourite dragons are the Skrill, the Stormcutter, the Triple Stryke and the Moldruffle. I also play Rise of Berk and I read Warrior Cats (in German). My favourite movie is Into The Wild (no, not only because of the soundtracks... but they're a big part of it too XD)
This is my dragon cave account.
My characters
Those are documents mainly about my dragons, but also adoptables and own characters. I'd like to thank everyone who made art for me, I'm always happy to see others' interpretations of my characters. I'll link them soon. I will also link the songs I named them after, if there's no music video I'll link a live video because they're more interesting to me. If there's no decent quality live video either I'll try to link an audio XD
Nightrain's dragons
Sandstorm
DeadWrong (Dead Wrong by Adler)
icyRoad
Megaphone (Nothing As It Seems by Pearl Jam)
Whisper in the Dark (Whispers in the Dark by Skillet)
Mudhoney (the band Mudhoney)
RiverAndConcrete (River and Concrete, both by Izzy Stradlin)
lightMyFire (Light My Fire by The Doors)
liveWire (Live Wire by Mötley Crüe)
TBone
Dehydrated Coyote (Dehydrated and Milo, both by Izzy Stradlin)
Sweetchbladeknives (Rocket Queen by Guns N' Roses)
KillerOnTheRoad (Riders on the Storm by The Doors)
Papercut (Paper Cut by Nirvana)
Dragon Cannonball (Human Cannonball by Toadies)
Highway Mint's dragons
The Body Electric (The Body Electric by Hurray for the Riff Raff)
Innuendo (Rocket Queen by Guns N' Roses)
Trance Mission (Trance Mission by Izzy Stradlin)
Polly (Polly by Nirvana)
Silent Storm (Silent Storm by Carl Espen)
Rager (The Rager by Kyle Craft)
Calm after the Storm (Calm after the Storm by The Common Linnets)
Battle Symphony (Battle Symphony by Linkin Park)
Black Hole Sun (Black Hole Sun by Soundgarden)
Night in White Satin (Nights in White Satin by The Moody Blues)
Snow (Snow by Izzy Stradlin)
Other dragons
Other animals
Screenshots of my dragons:


Sandstorm


DeadWrong

icyRoad


Megaphone


WhisperInTheDark


Mudhoney


dormantVolcano


RiverAndConcrete


lightMyFire


deadHorse


Asura


LiveWire


TBone


DehydratedCoyote


Sweetchbladeknives


KillerOnTheRoad


Dragon Cannonball


Papercut


Emperor Scorpion


Firework


Demon Stinger


Wildfire


Quatsch und Tratsch
others' pictures
Thanks for the amazing pictures!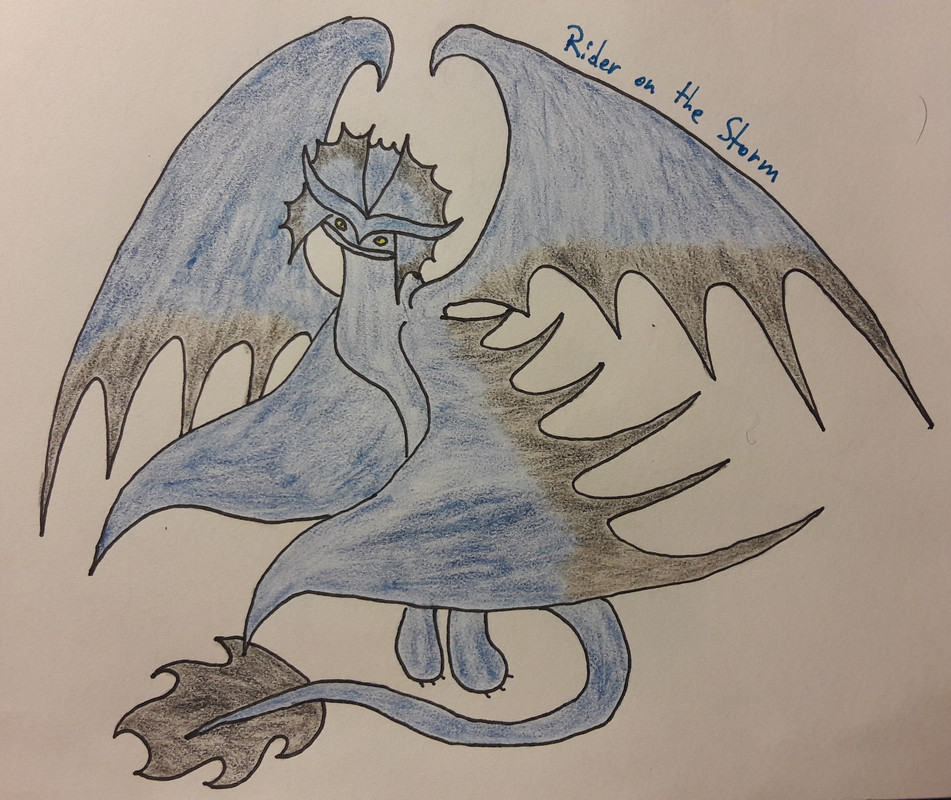 My imaginary Stormcutter by Zikta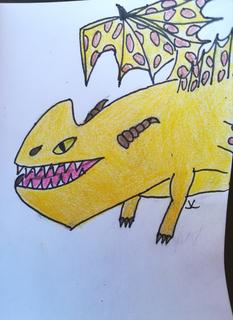 Mudhoney by XxXPurpleHolkingXxX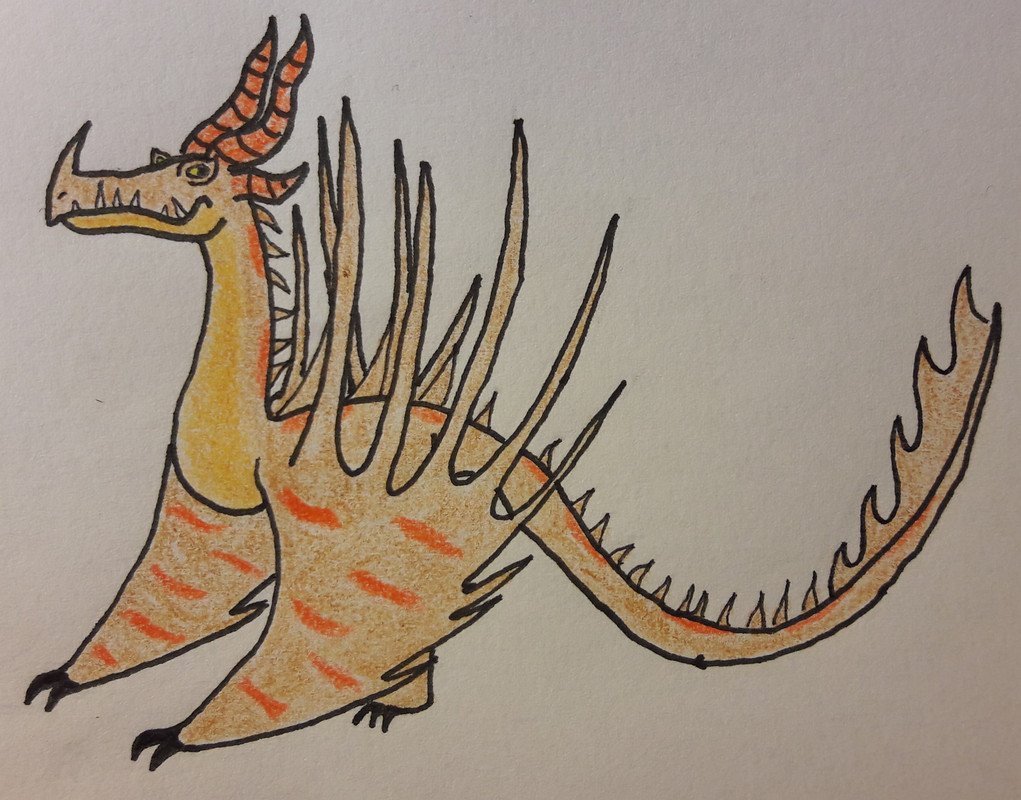 lightMyFire by Zikta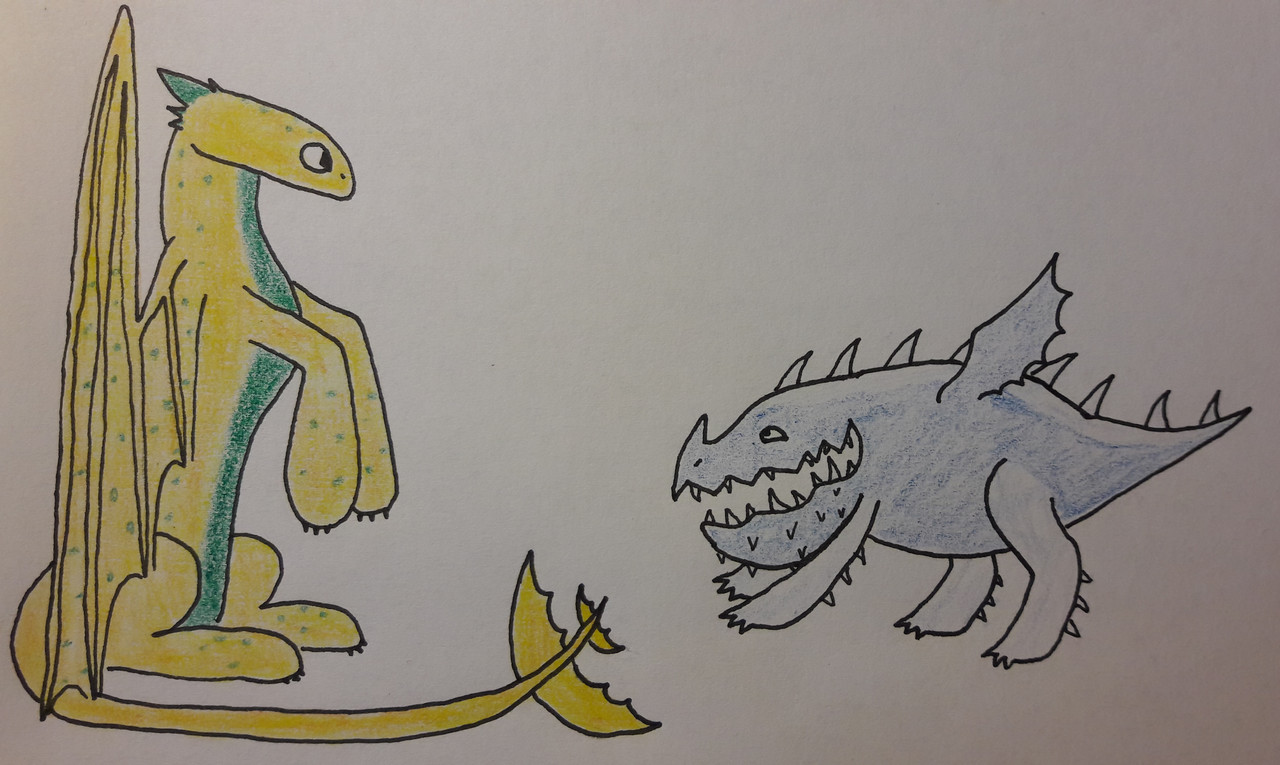 Sandstorm and icyRoad by Zikta


RiverAndConcrete by Wixyigzy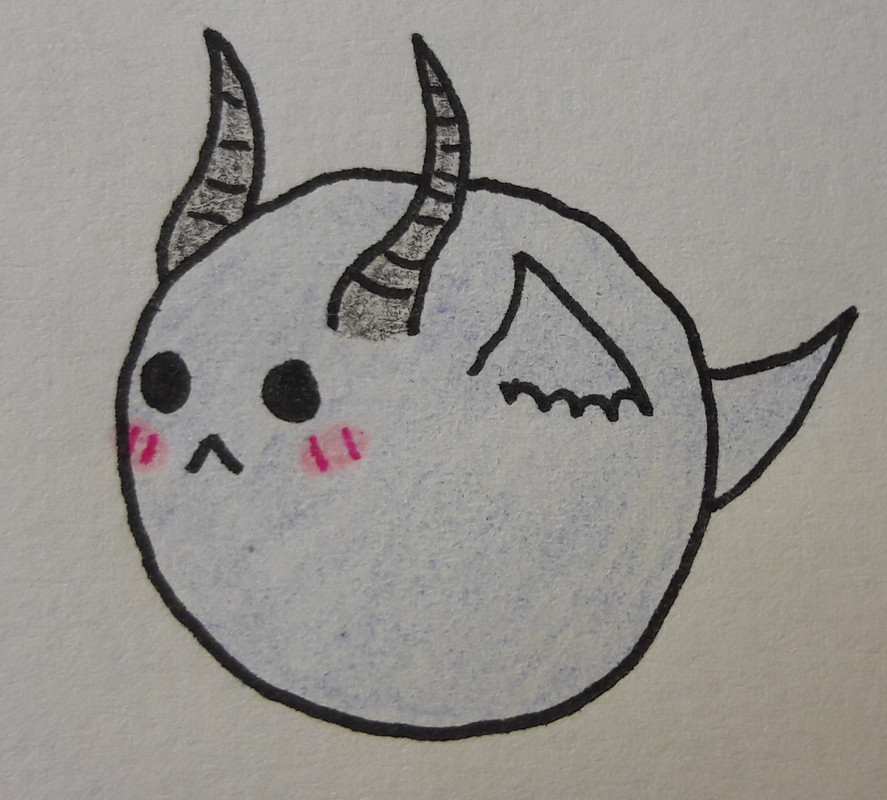 Asura by Zikta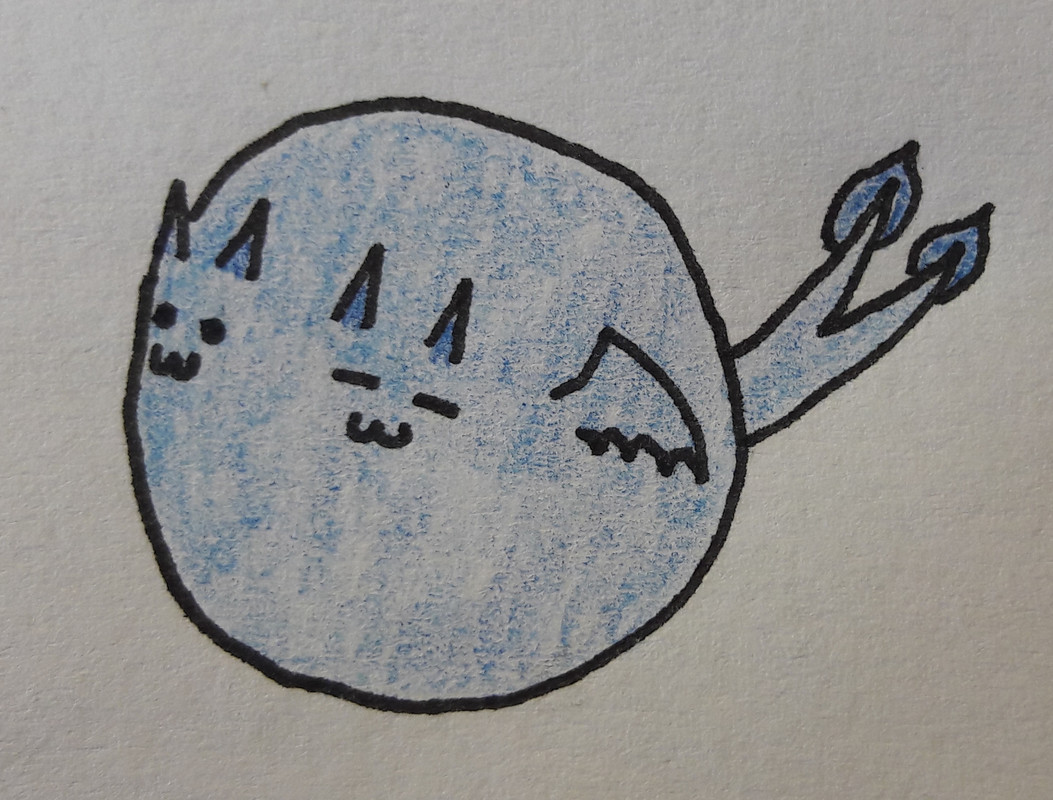 RiverAndConcrete by Zikta

Asura by AntroTyree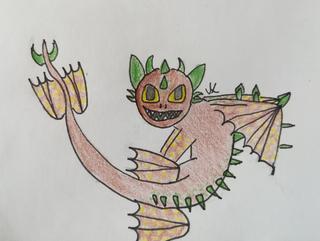 Sandstorm by XxXPurpleHolkingXxX


LiveWire by dogloven

LiveWire by AntroTyree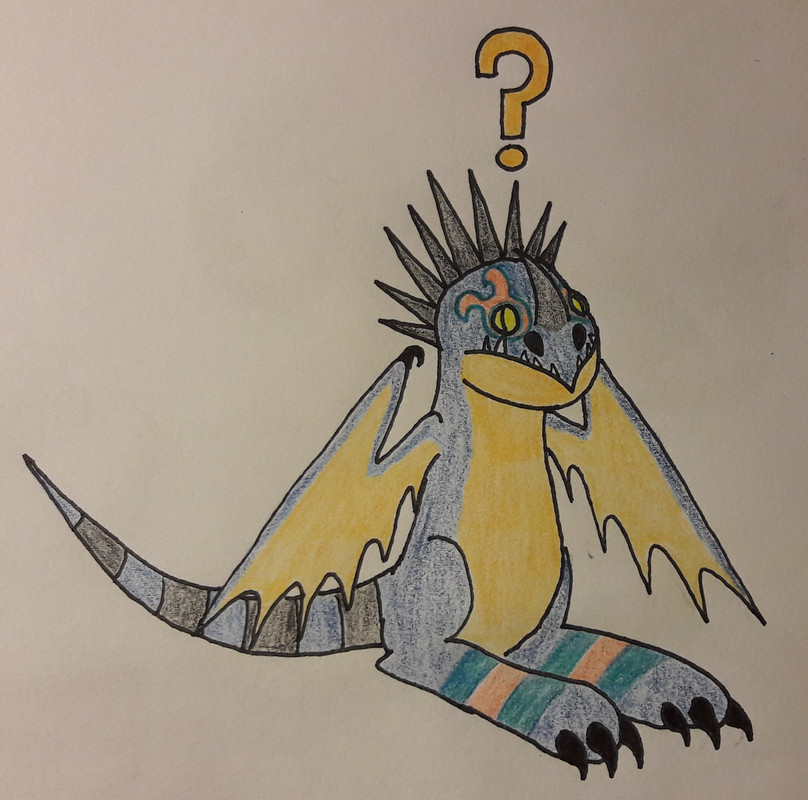 DeadWrong by Zikta



Sandstorm by Zikta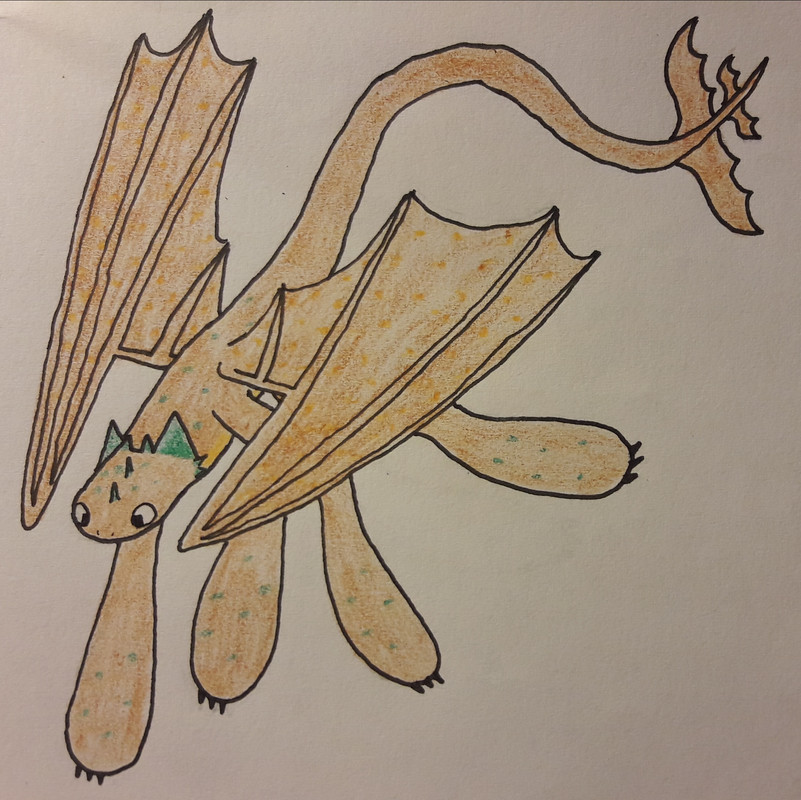 Sandstorm by Zikta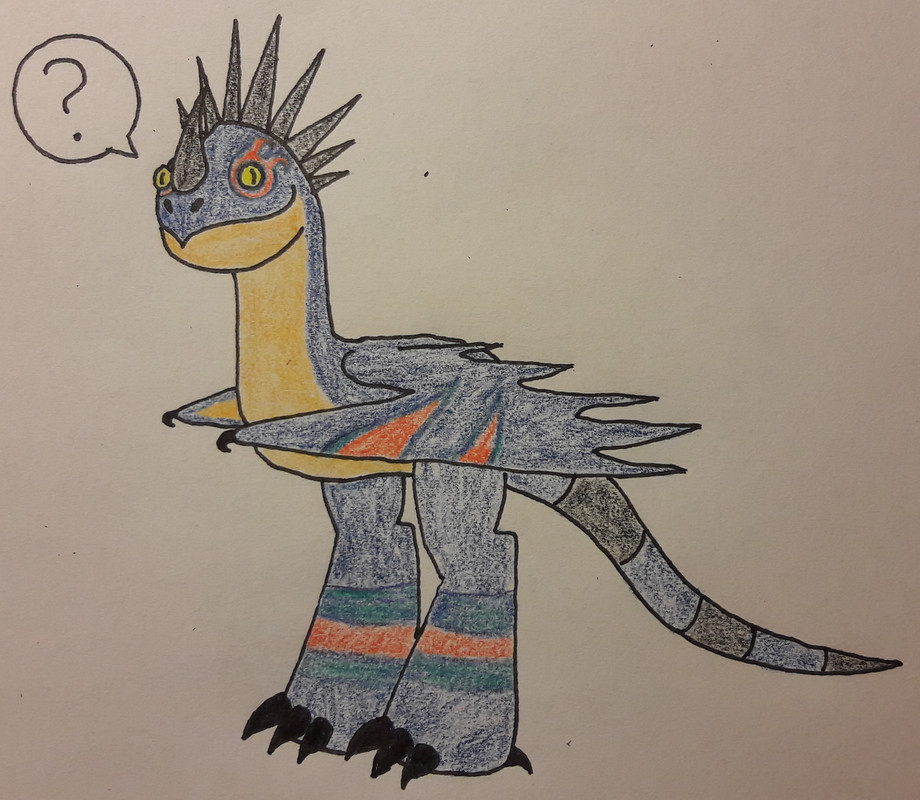 DeadWrong by Zikta

Tiger Baby, a female Night Fury adoptable; base by Wyndbain, colored by AntroTyree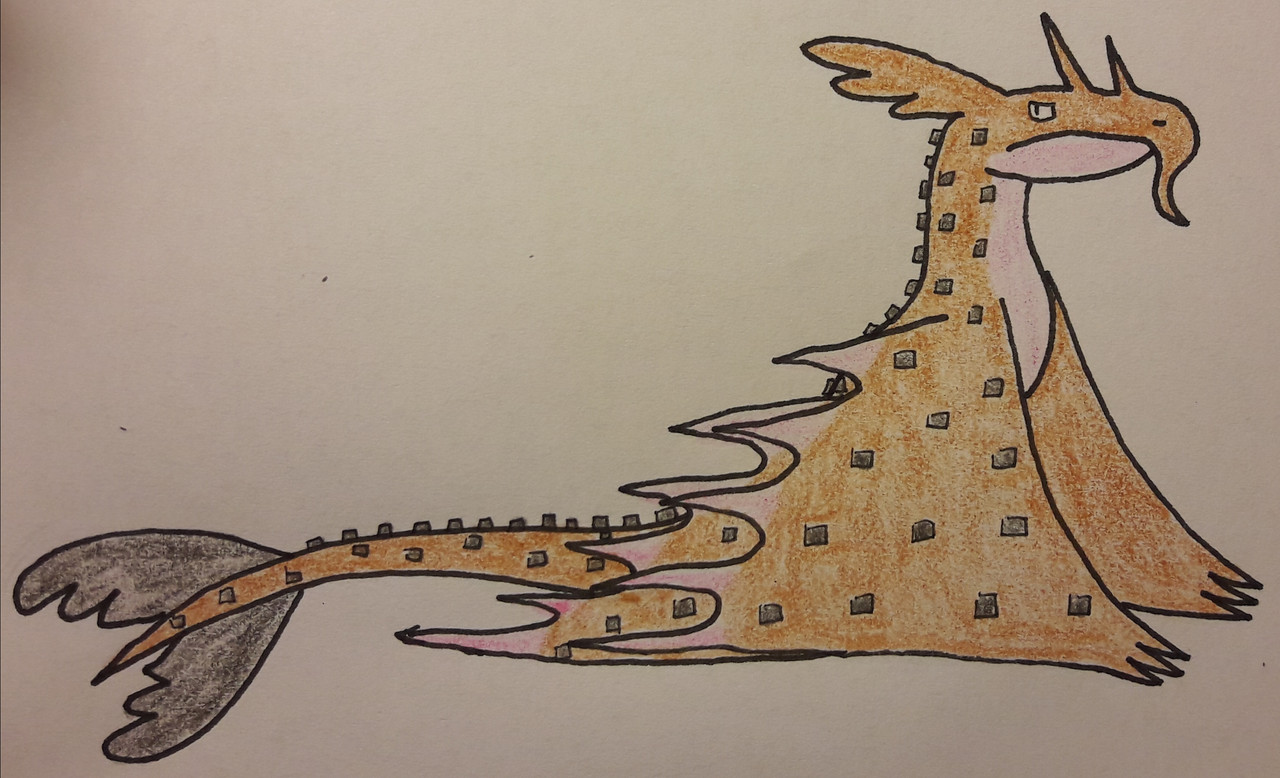 Primal Scream, a female Blazing Firemaw, adopted from Zikta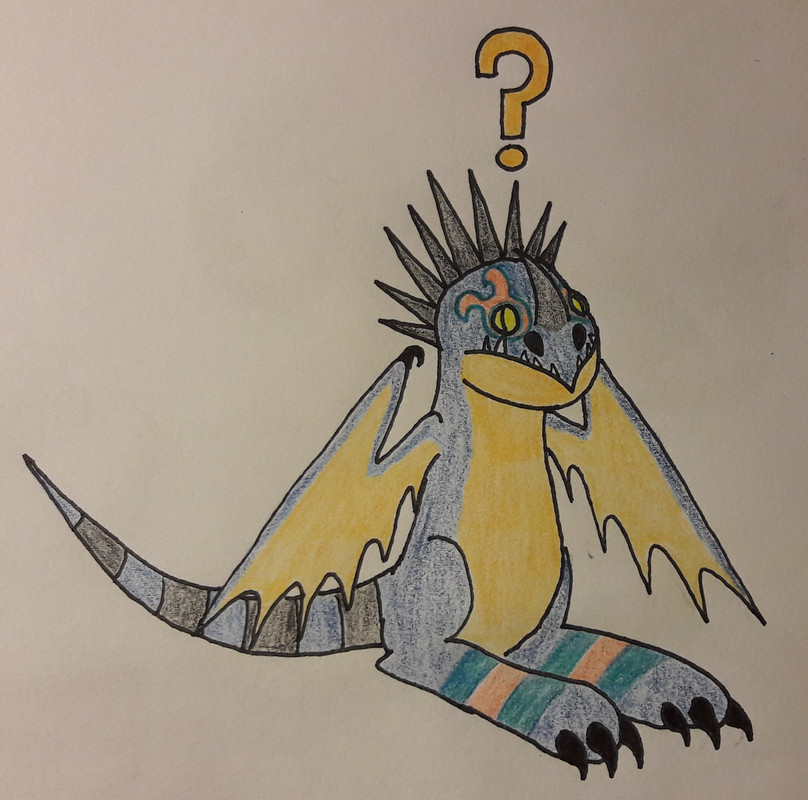 DeadWrong the philosoph by Zikta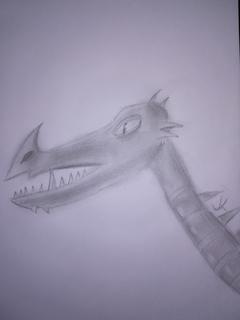 DehydratedCoyote by XxXPurpleHolkingXxX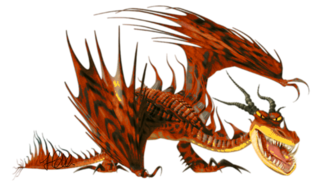 lightMyFire by XxXPurpleHolking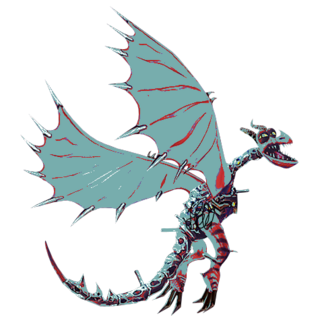 Asura by XxXPurpleHolking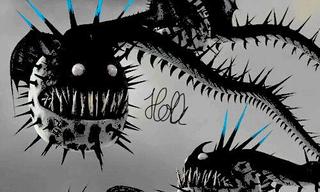 WhisperInTheDark


Sandstorm by XxXPurpleHolkingXxX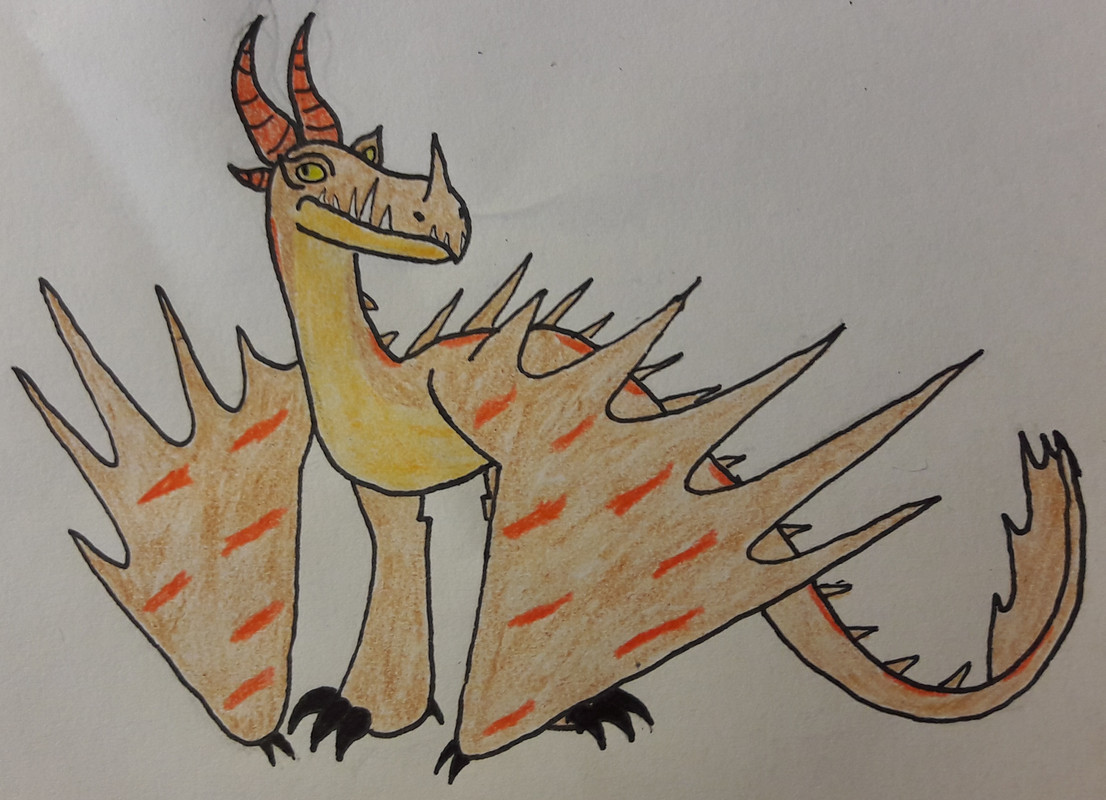 lightMyFire by Zikta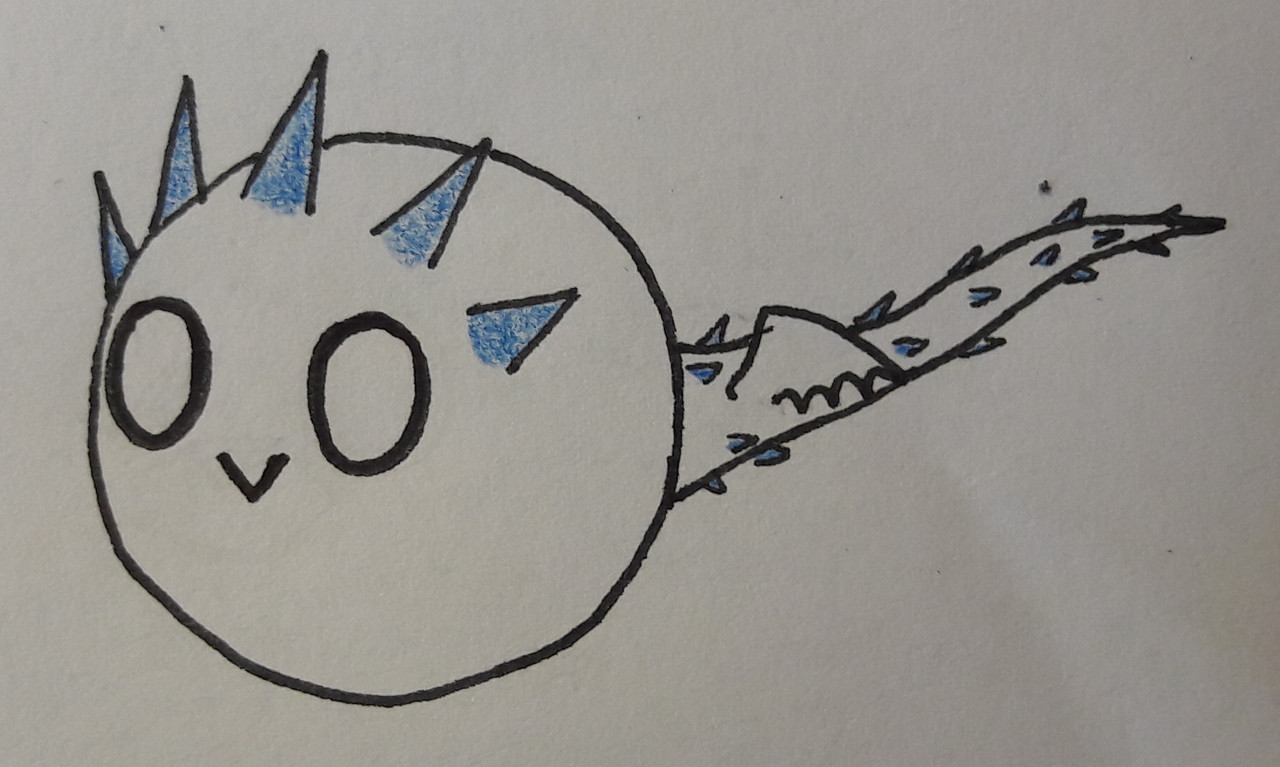 Megaphone after playing in the snow and becoming friends with the one and only psycho Boneknapper aka this happens when you fail to request the right colors by Zikta


my trumpet dragon Allamanda by ScaleFeatherz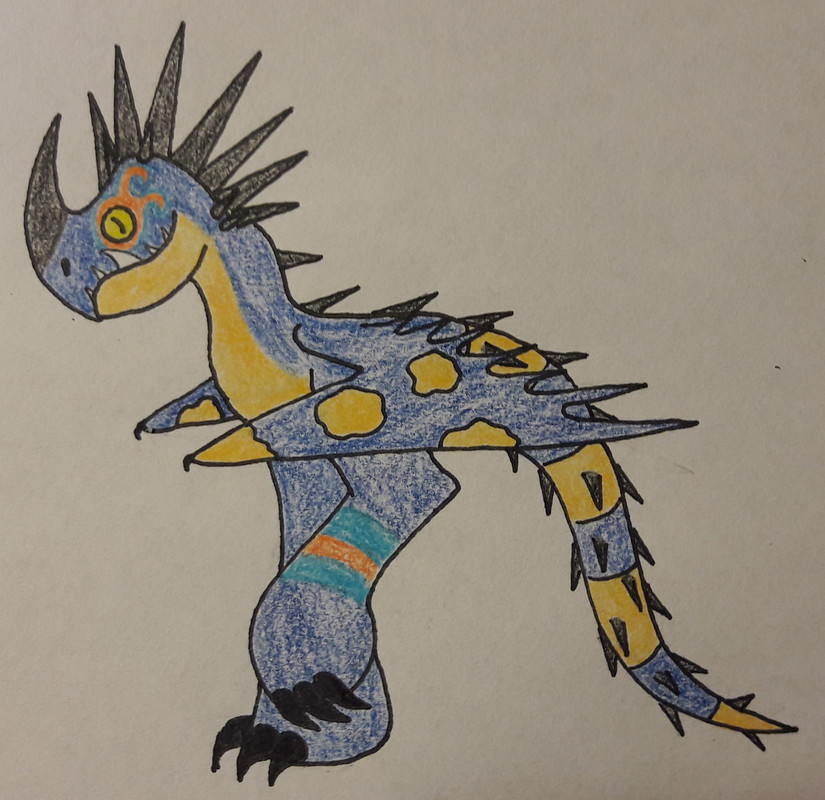 DeadWrong after becoming a titan wing by Zikta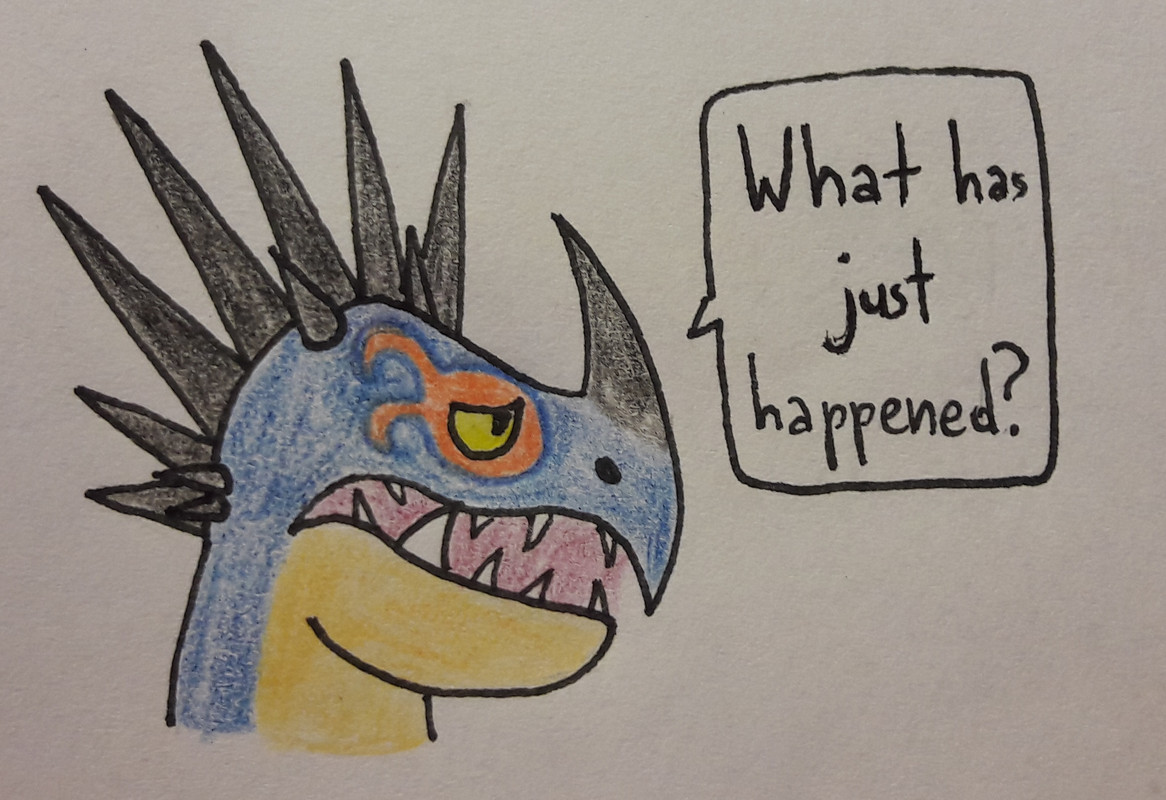 DeadWrong - maybe he has changed by Zikta

DeadWrong - but he will always remain the question marker by Zikta


the psycho Boneknapper and Nightrain by Zikta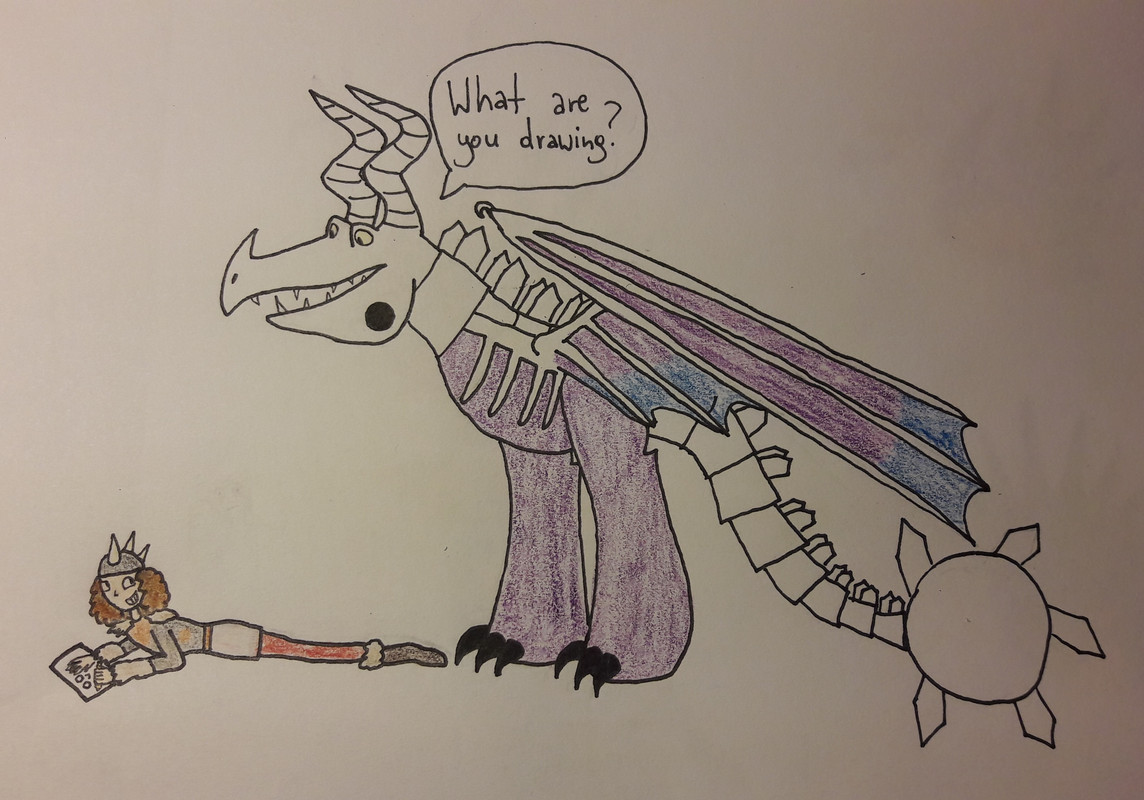 TBone and Nightrain by Zikta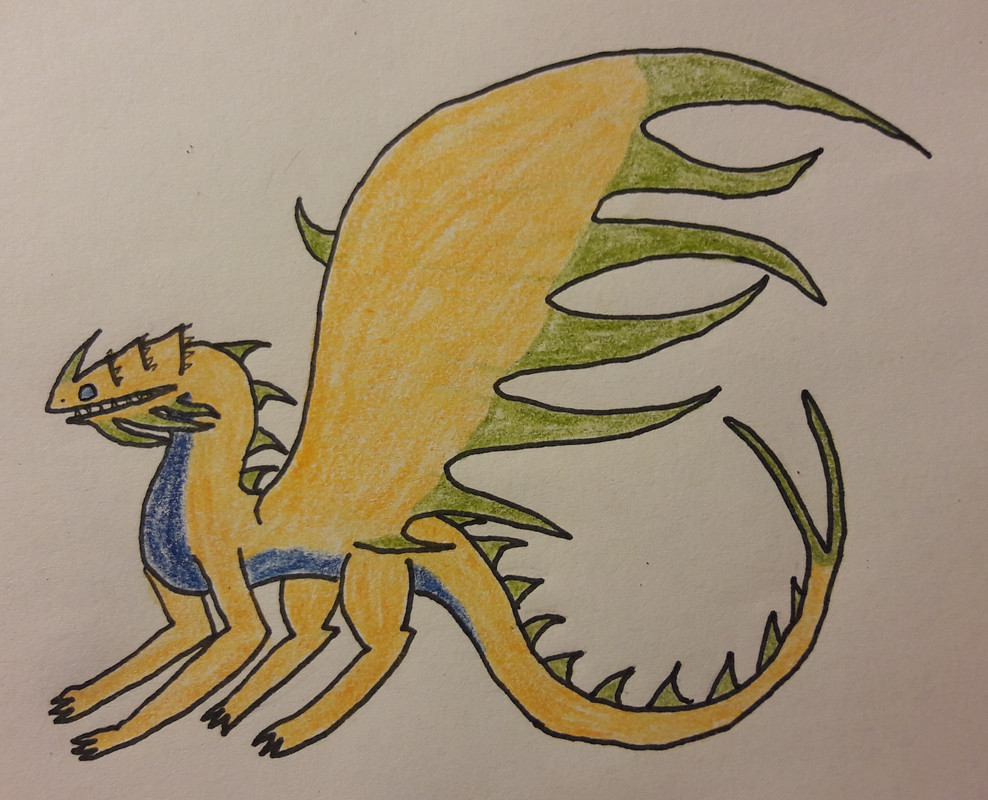 Lucid Dream, a Flightmare chosen and drawn by Zikta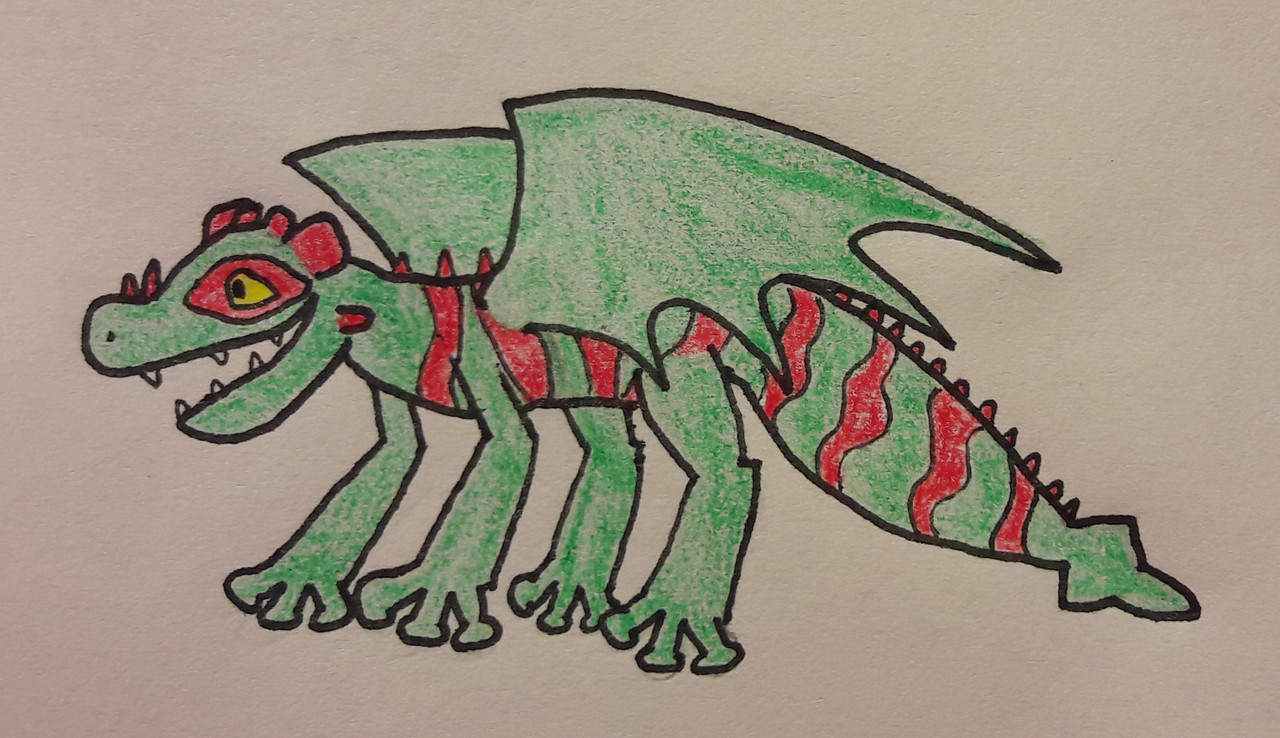 LiveWire by Zikta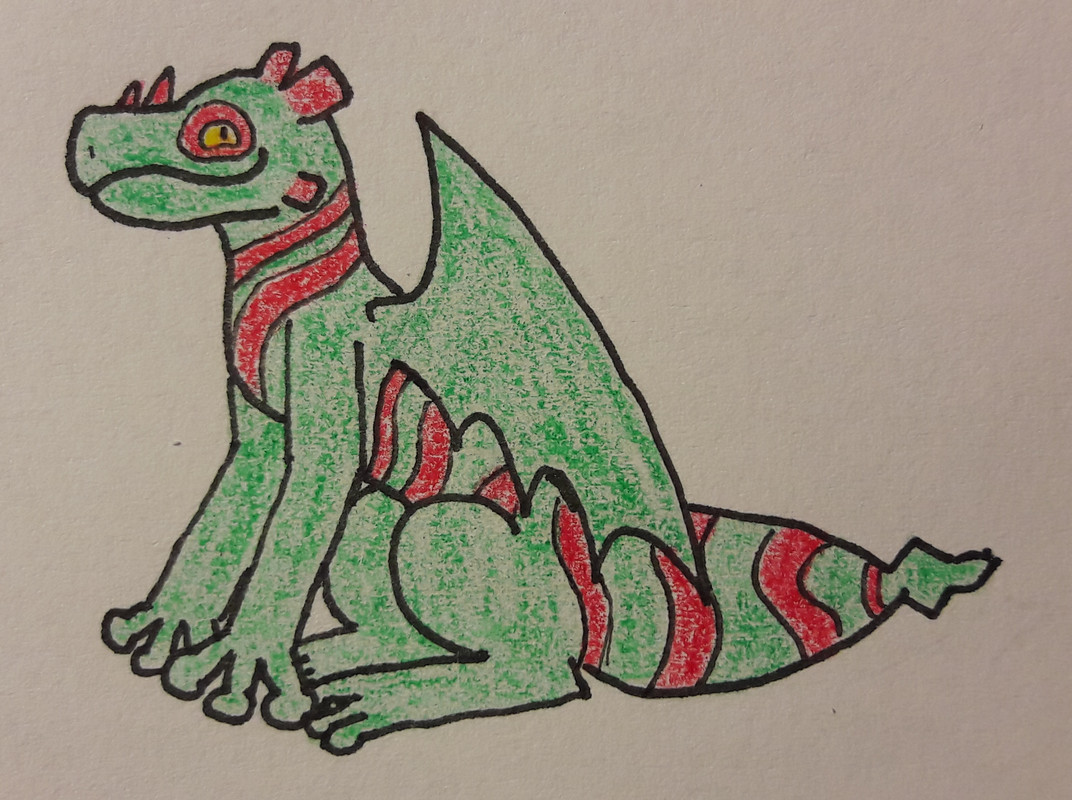 LiveWire by Zikta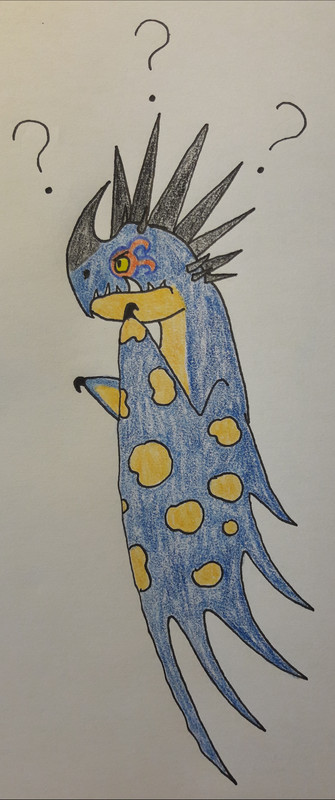 DeadWrong by Zikta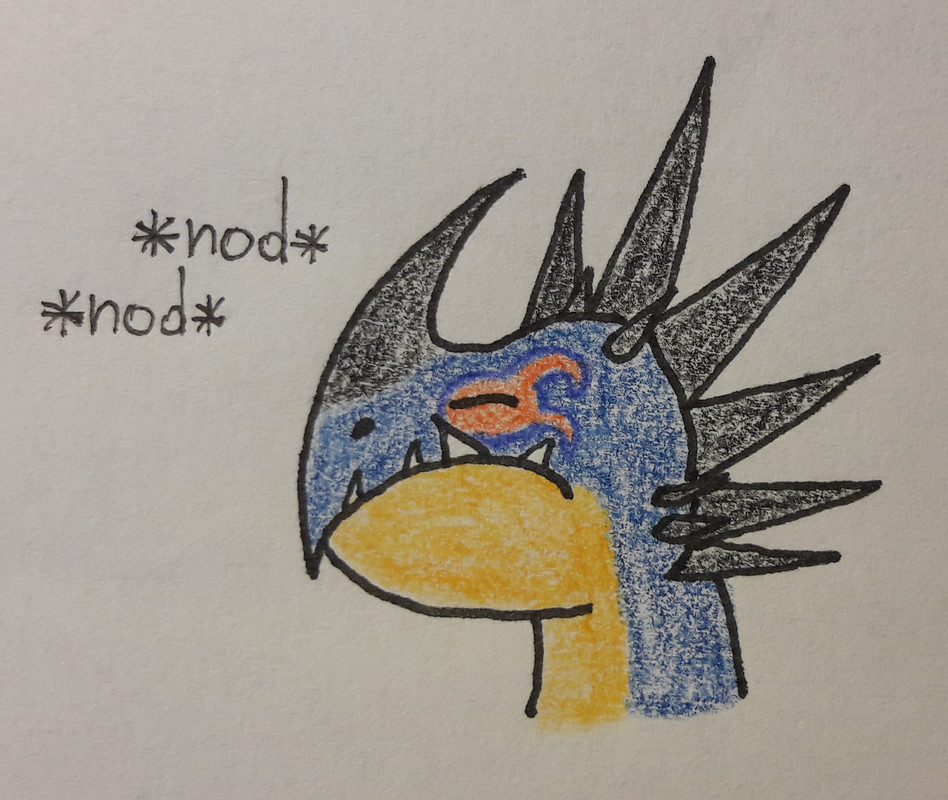 DeadWrong by Zikta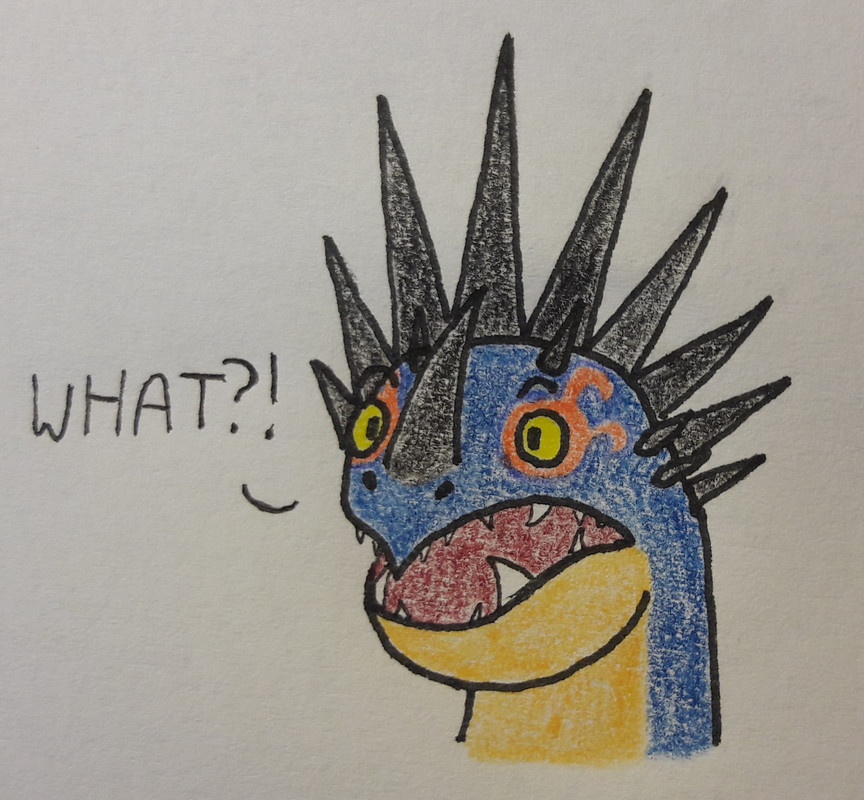 DeadWrong by Zikta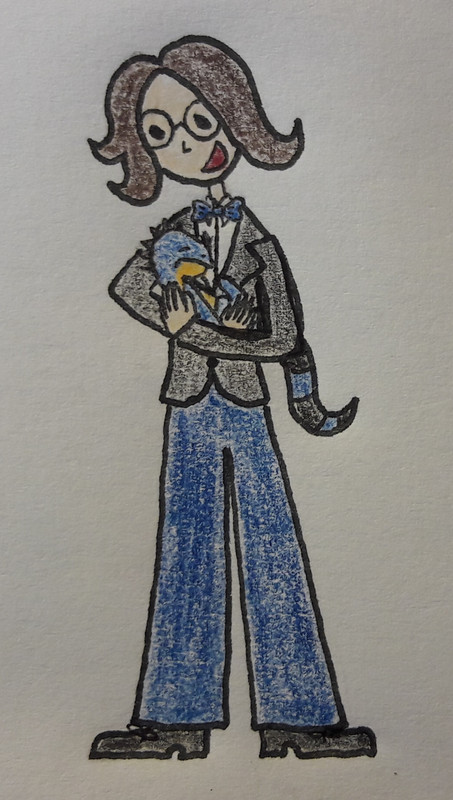 DeadWrong kidnapped by Zikta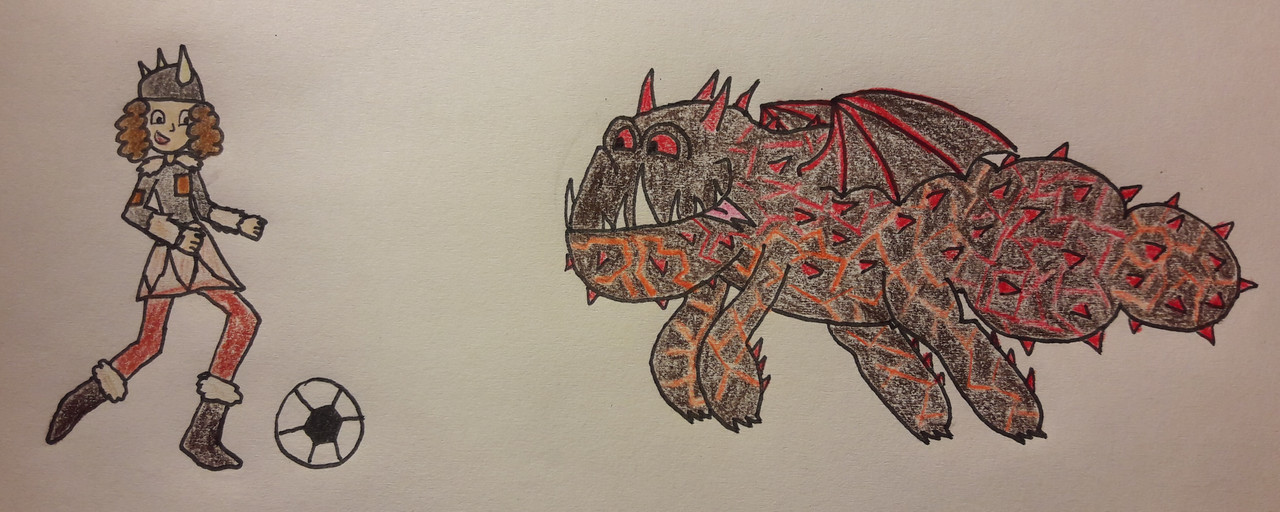 Nightrain playing with Zikta's Gronckle meteor (with helmet, just to be safe, a header is dangerous, you know)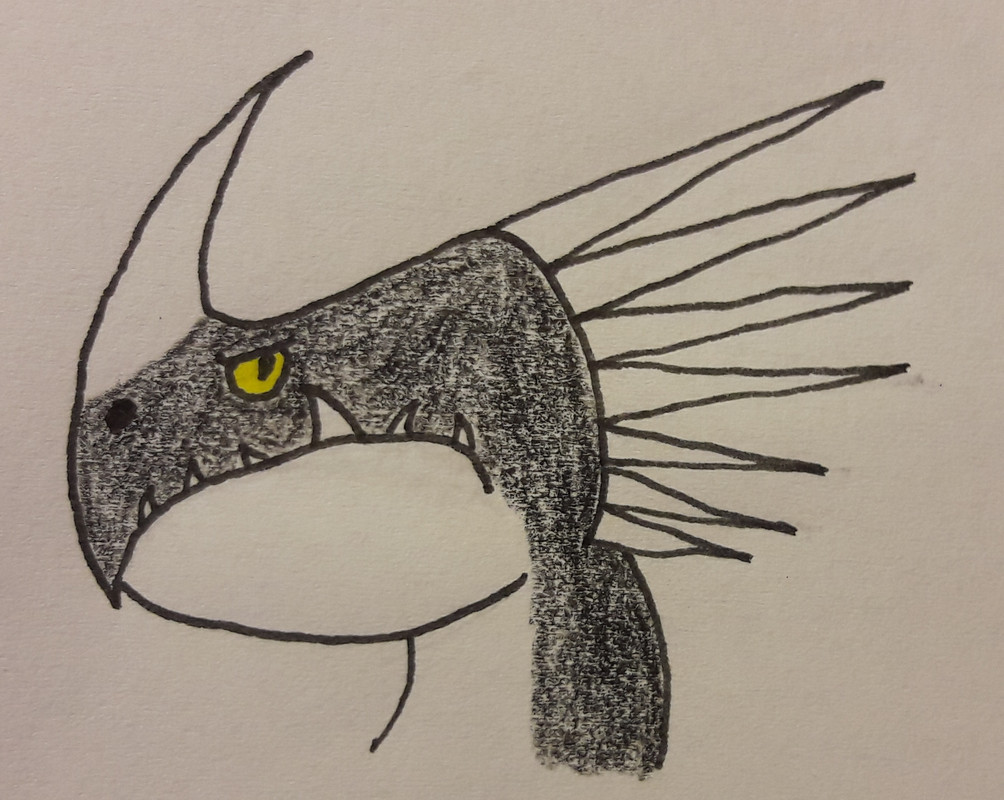 deadHorse by Zikta


my waterproof hairdryer dragon Siccy by TosiLohi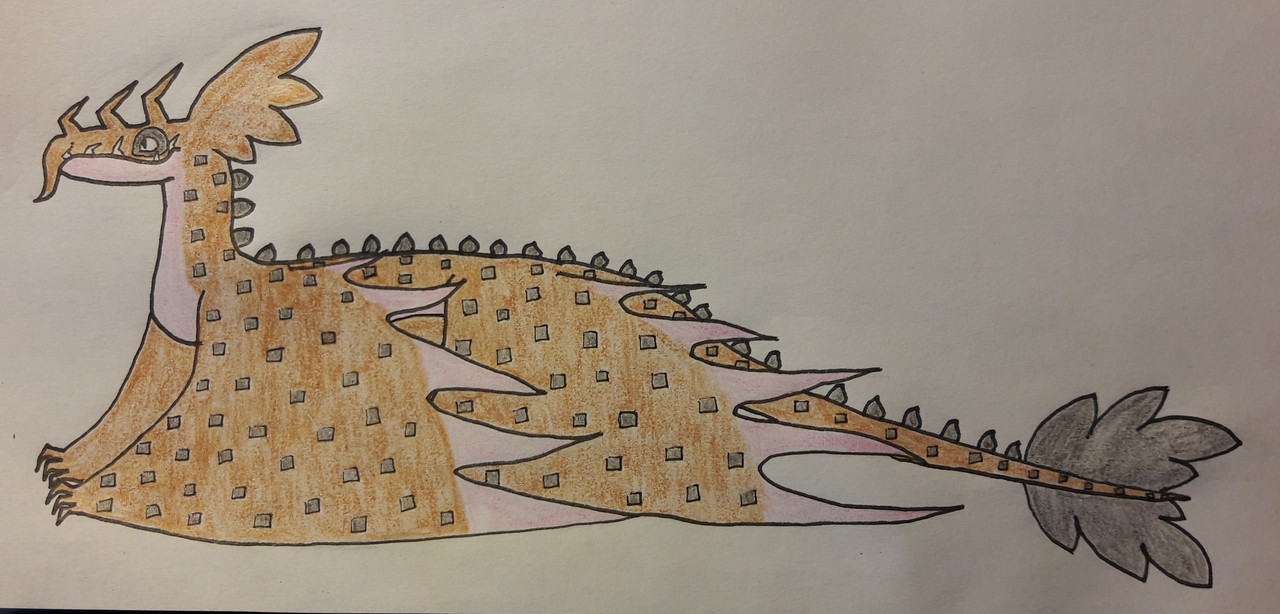 Primal Scream as Titan Wing by Zikta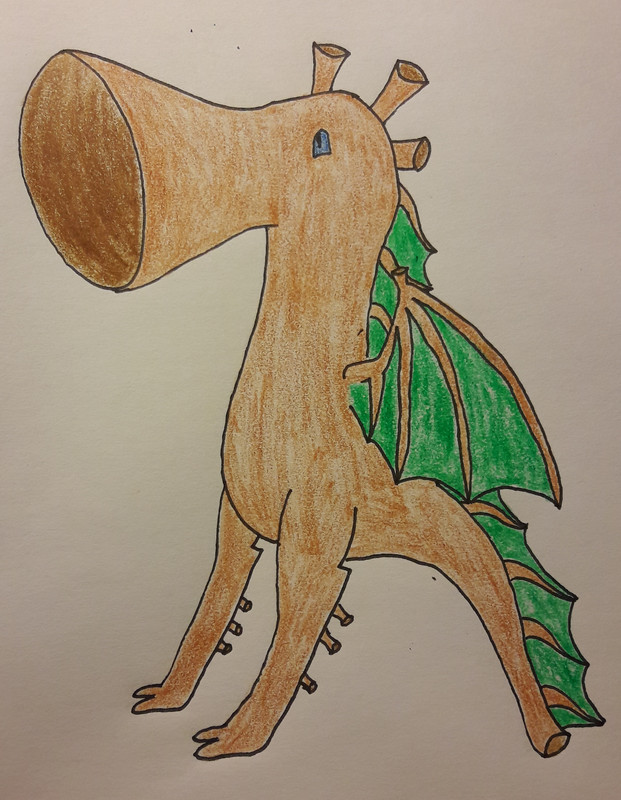 Siccy the titan wing waterproof hairdryer dragon by Zikta



Allamanda the titan wing trumpet dragon by Zikta


Edit of Emperor Scorpion by Zeezur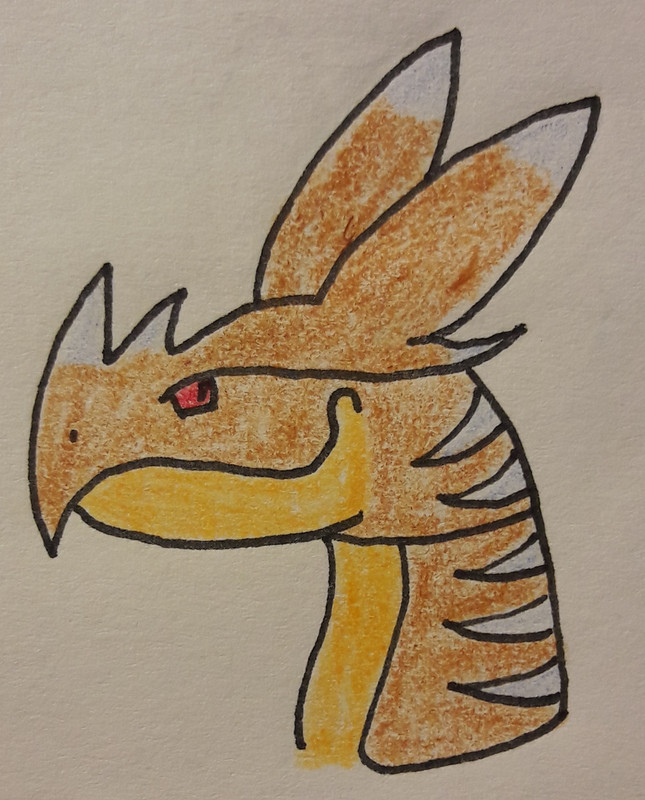 Emperor Scorpion by Zikta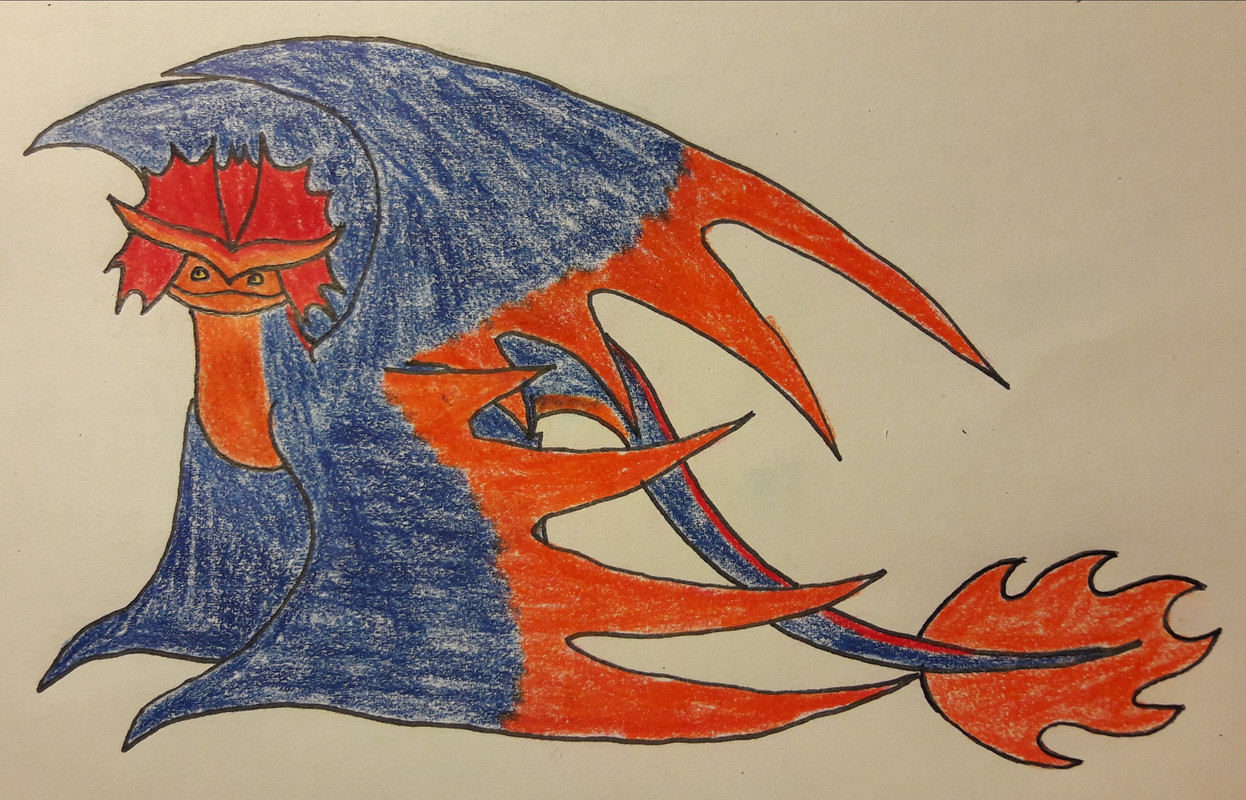 Easter Fire by Zikta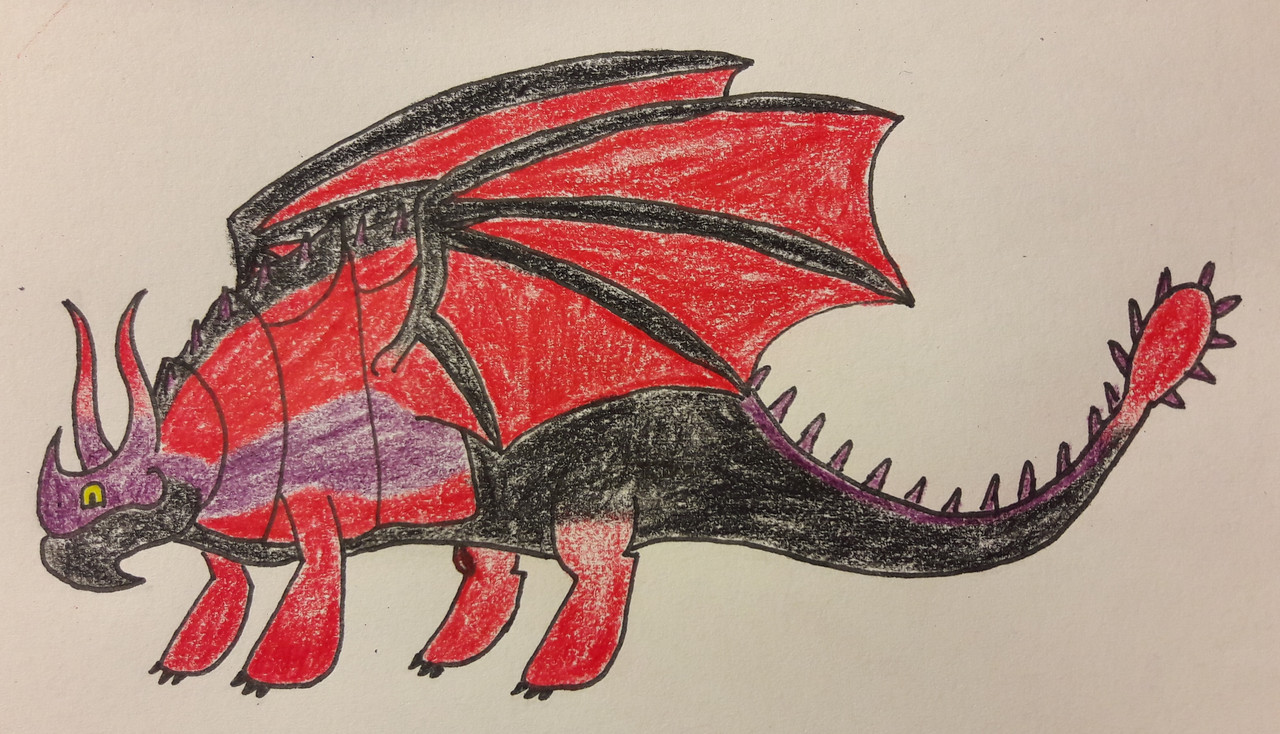 Fab One by Zikta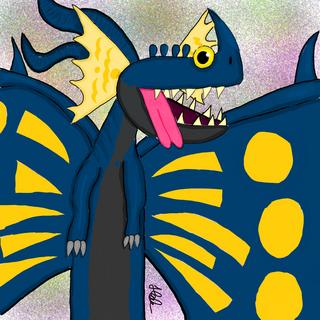 KillerOnTheRoad by XxXPurpleHolkingXxX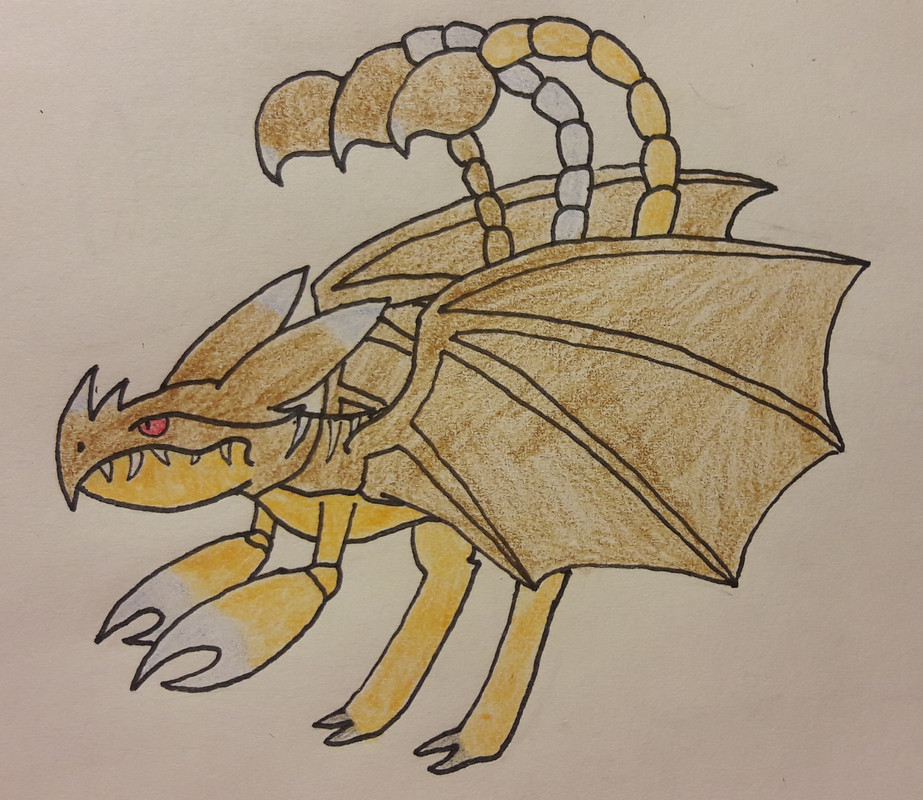 Emperor Scorpion by Zikta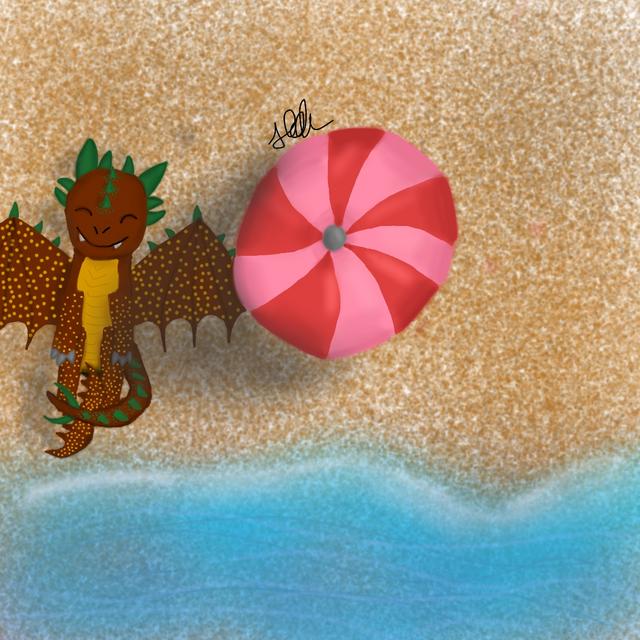 Sandstorm sunbathing by XxXPurpleHolkingXxX


DeadWrong by XxSilver.NightxX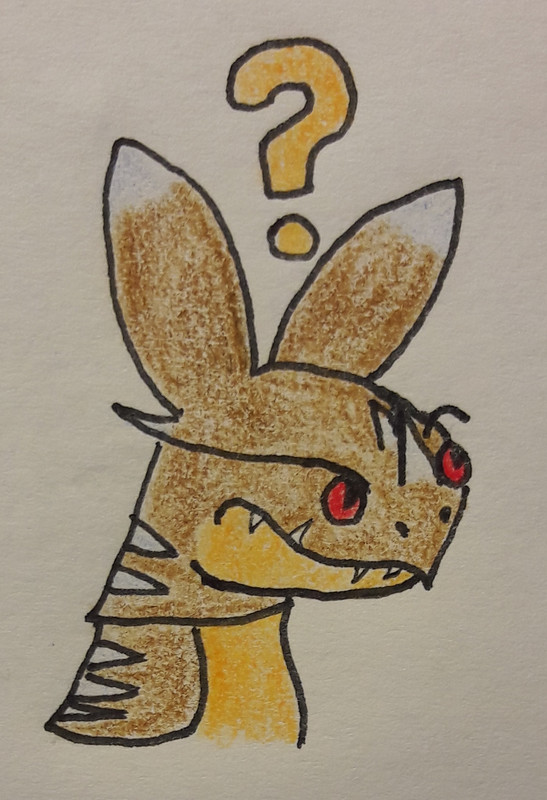 Emperor Scorpion by Zikta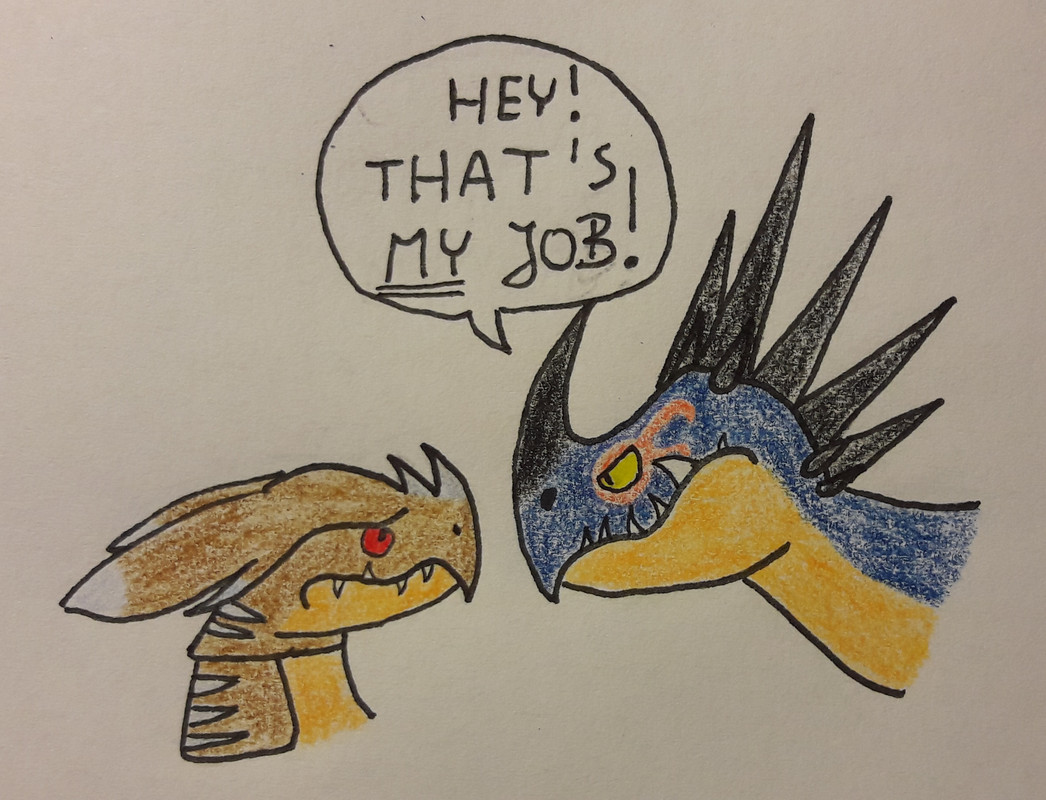 Emperor Scorpion and DeadWrong by Zikta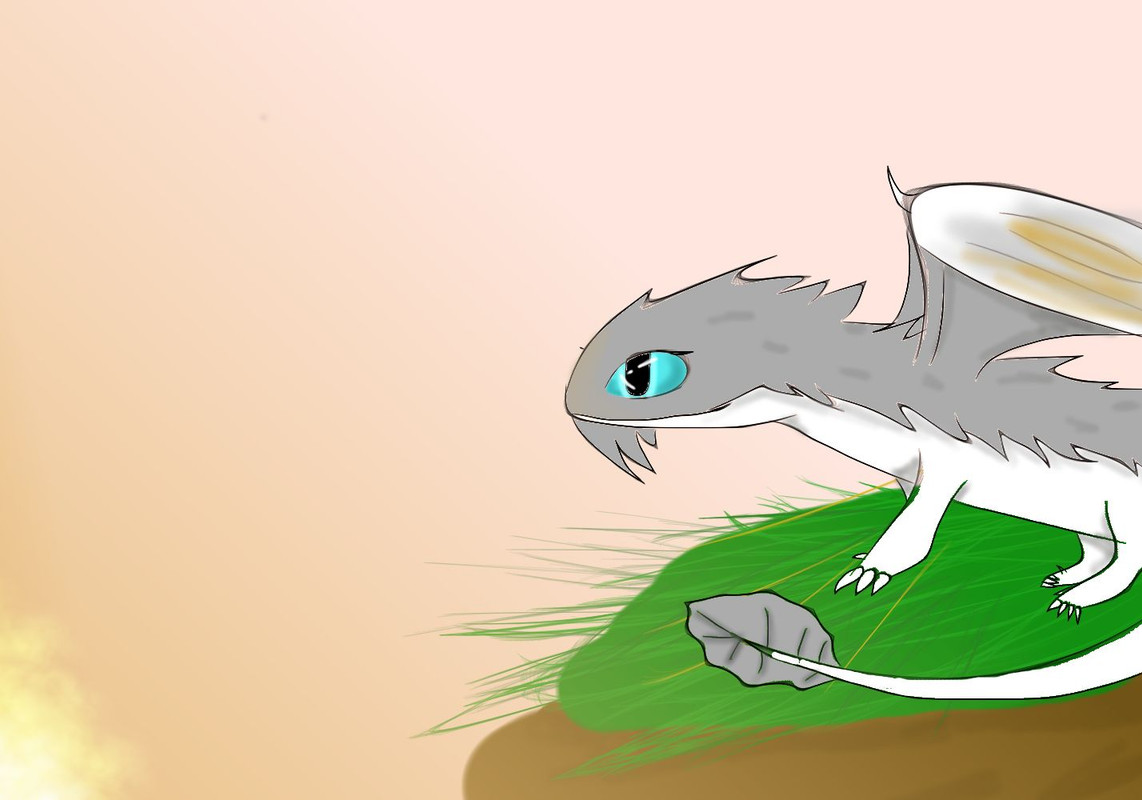 Nubecula Pulverea the Woolly Howl, chosen and made by RagingNature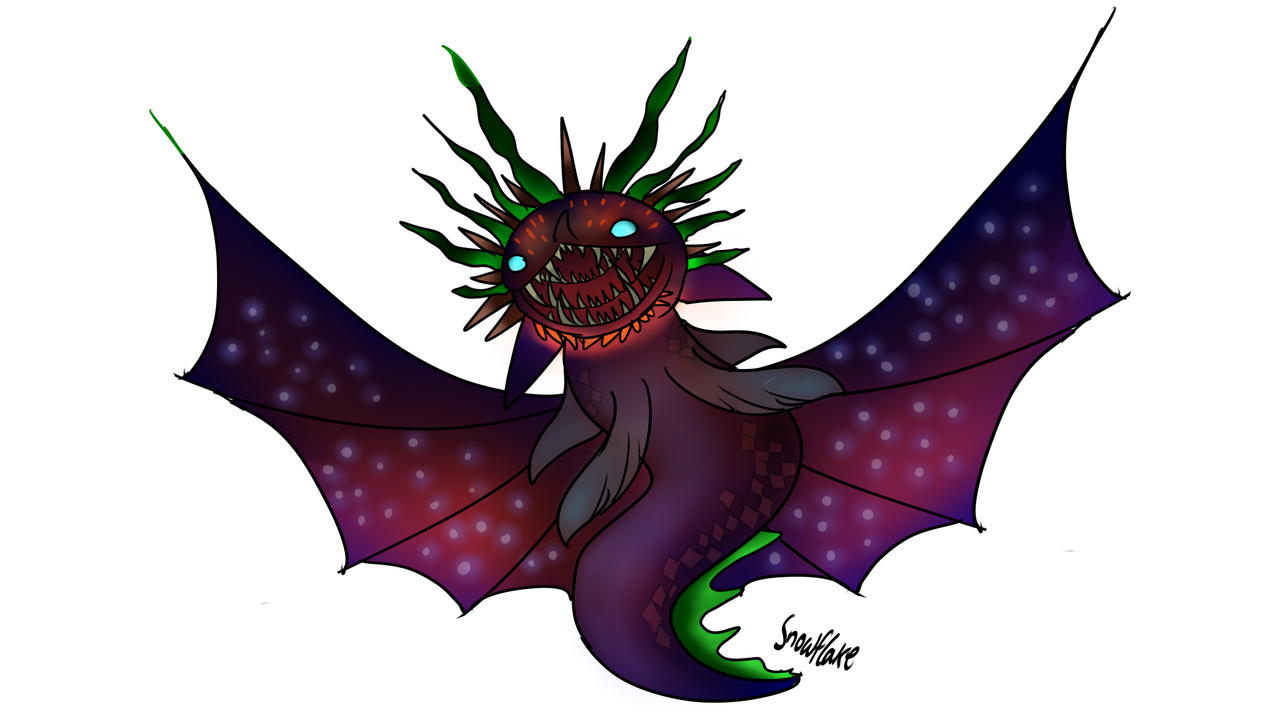 Piscatora Spinata, a Whispering Glider by snowflake12298


Nubes Gravis, a male Artillery Wyvern by Wildvanity


Emperor Scorpion by Kasanelover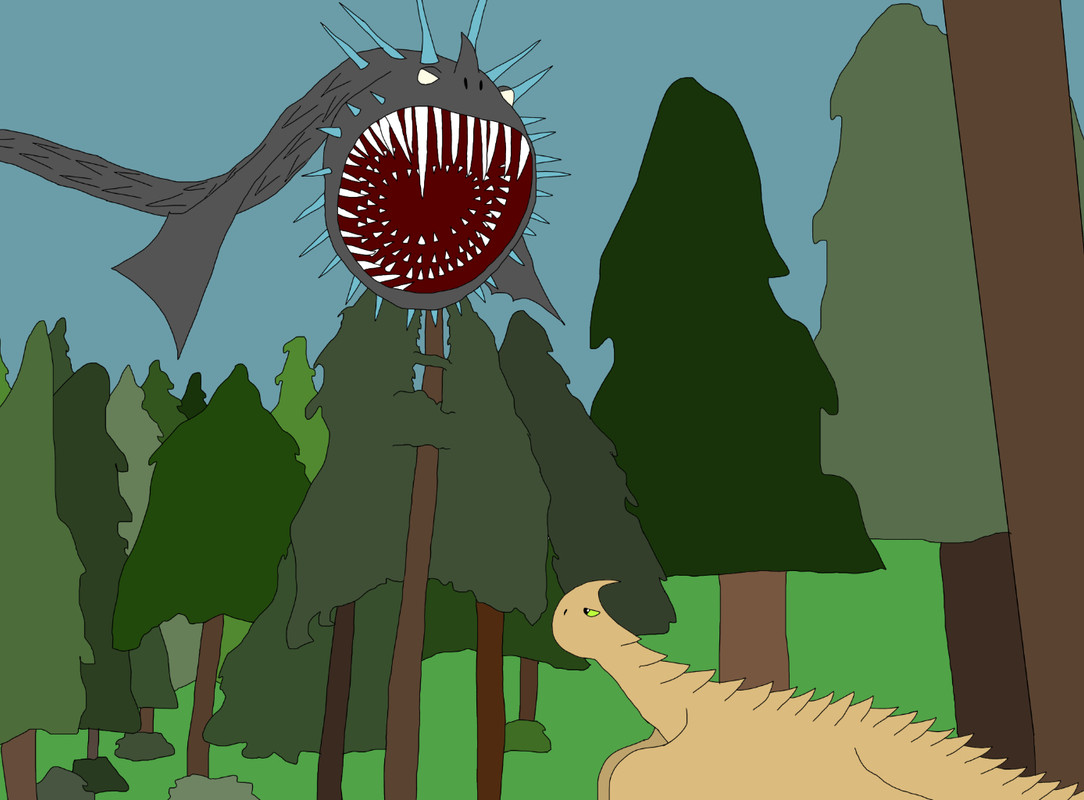 WhisperInTheDark and Sweetchbladeknives by piggyxl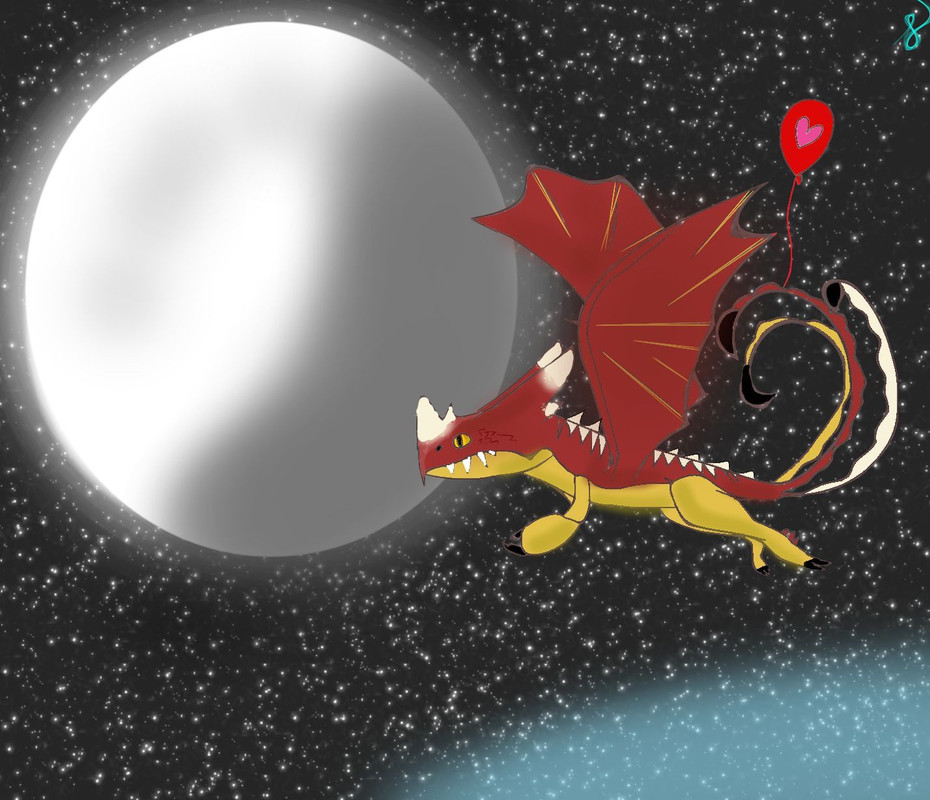 Emperor Scorpion by RoaringOrigins


Tiger Baby by ELSA II



Mudhoney and Firework by Zikta


Marinecutter by Madoka Miyazono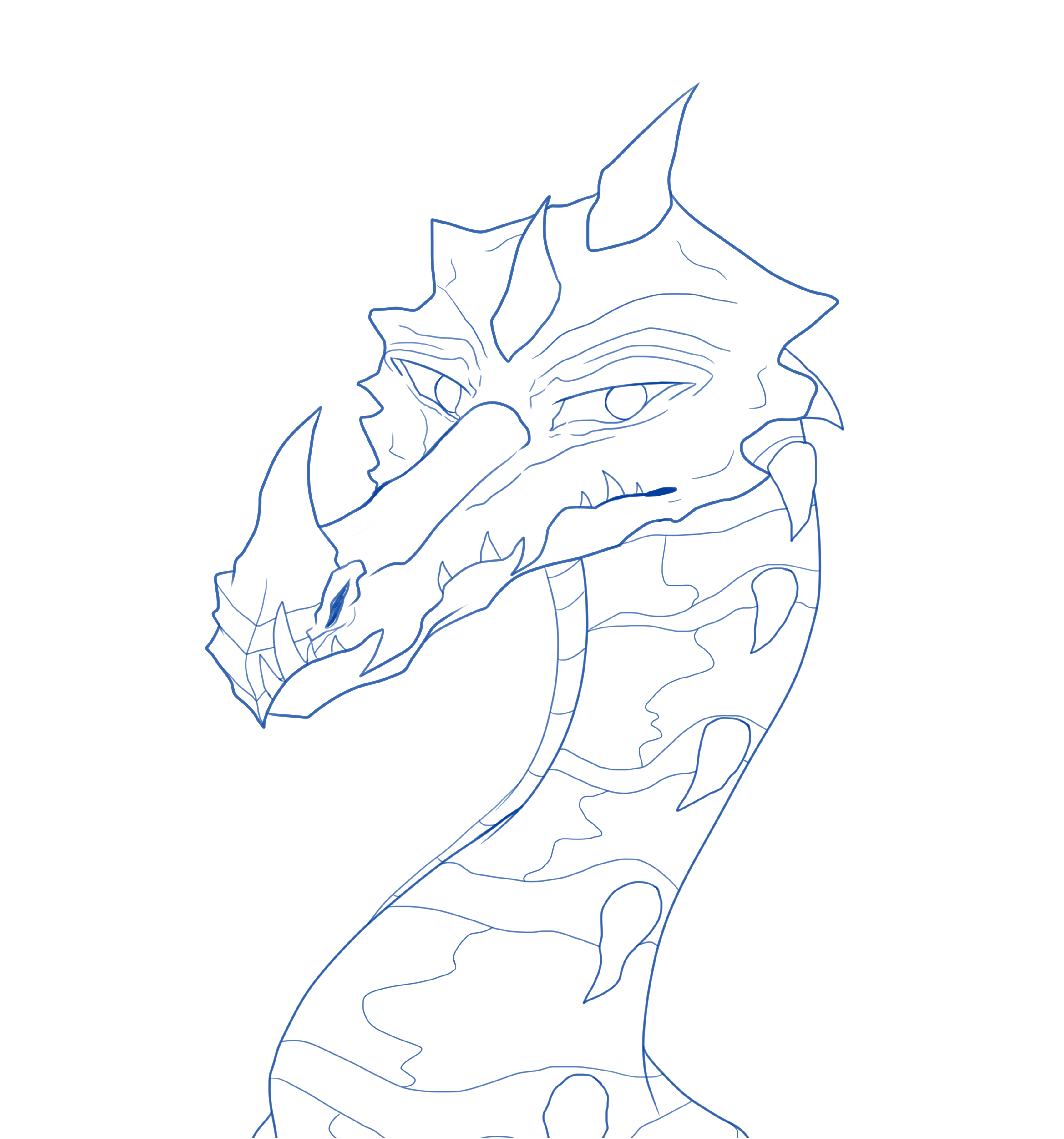 DehydratedCoyote by Fireflash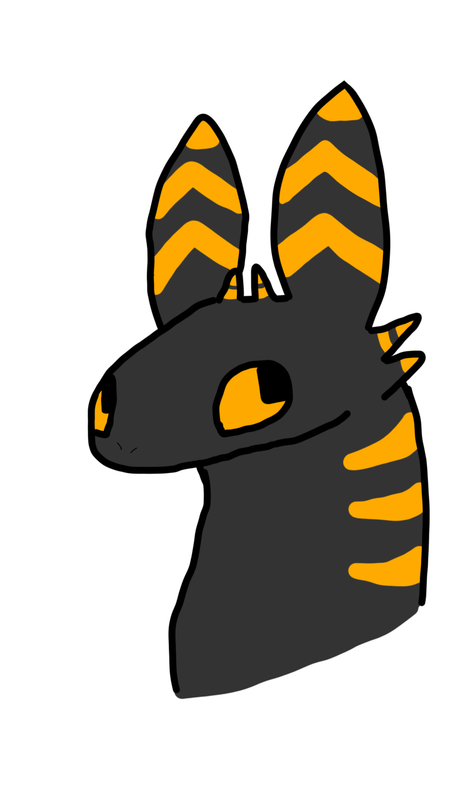 Tiger Baby by Zikta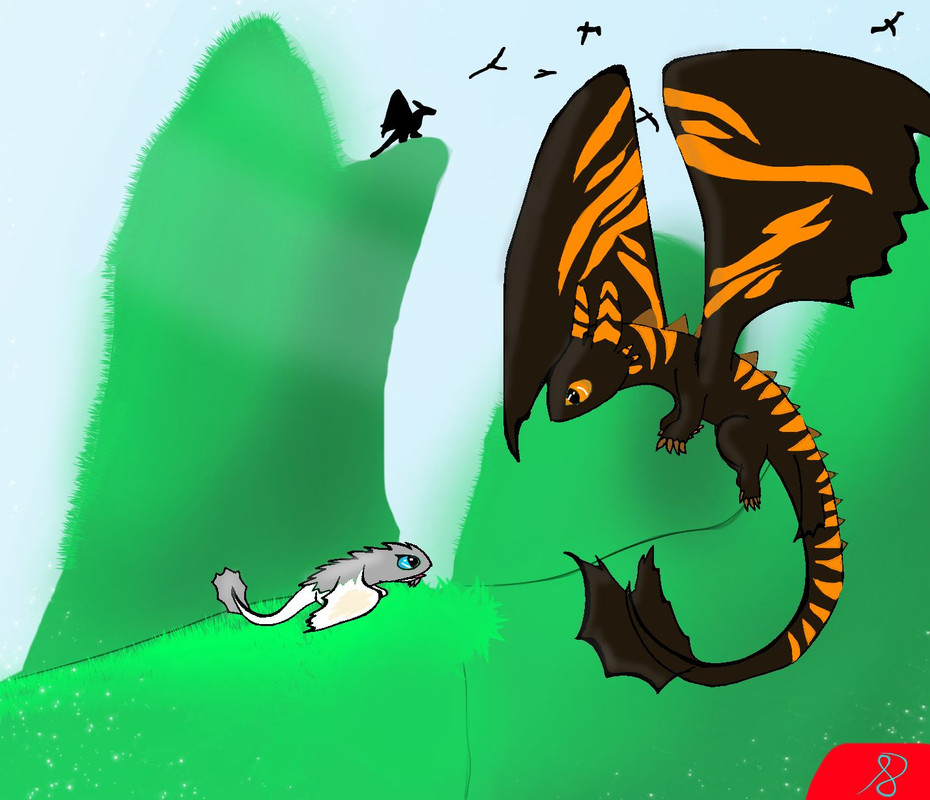 Nubecula Pulverea and Tiger Baby meeting for the first time by RoaringOrigins


Dragon Cannonball by RedHoodJason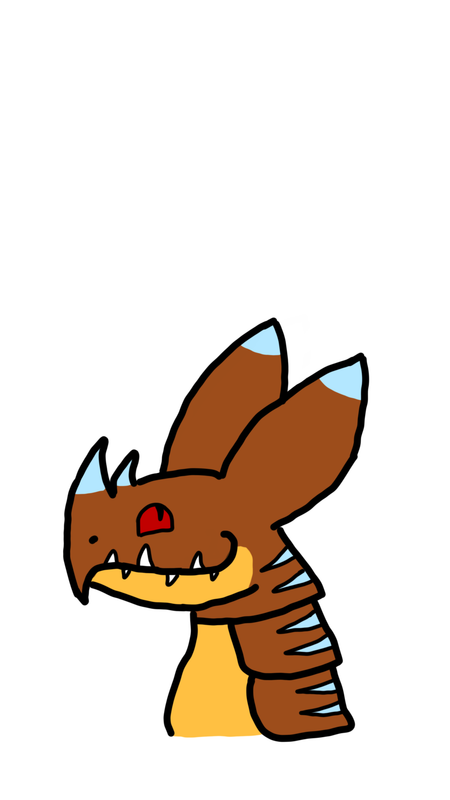 Emperor Scorpion by Zikta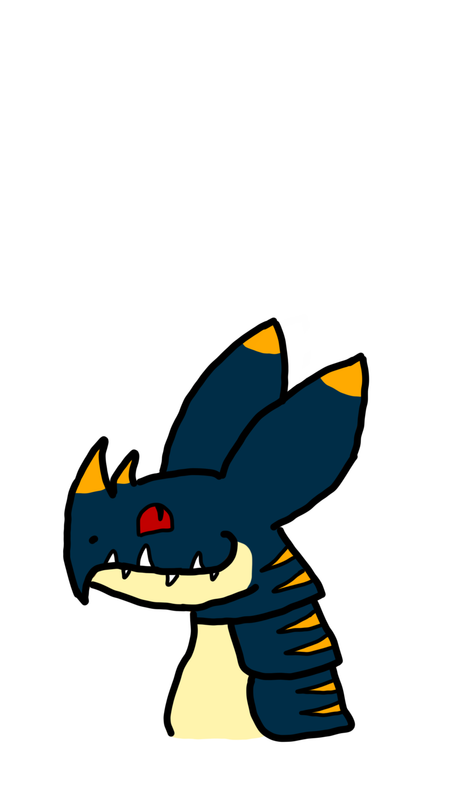 DemonStinger by Zikta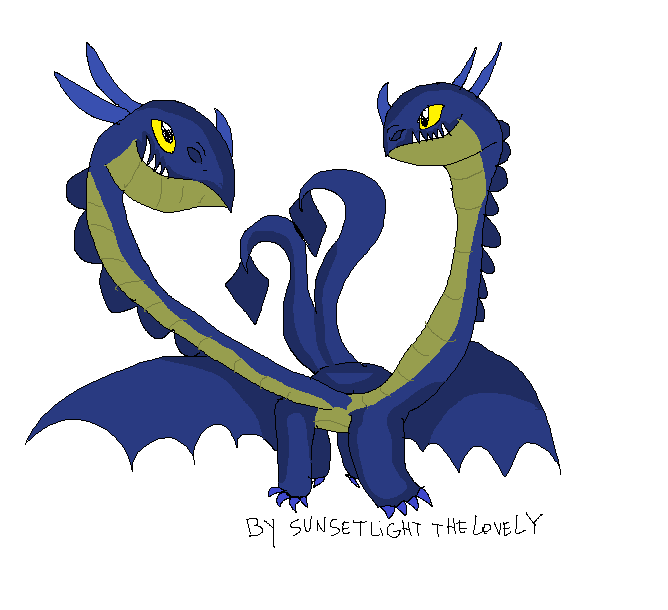 Quatsch und Tratsch by sunsetlightthelovely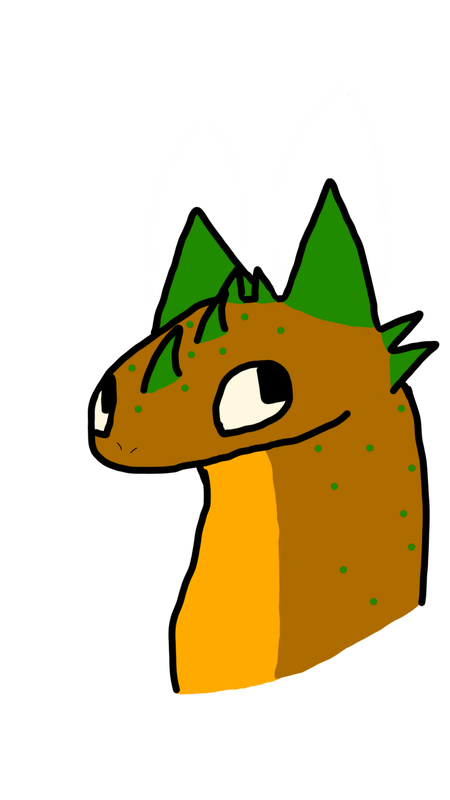 Sandstorm by Zikta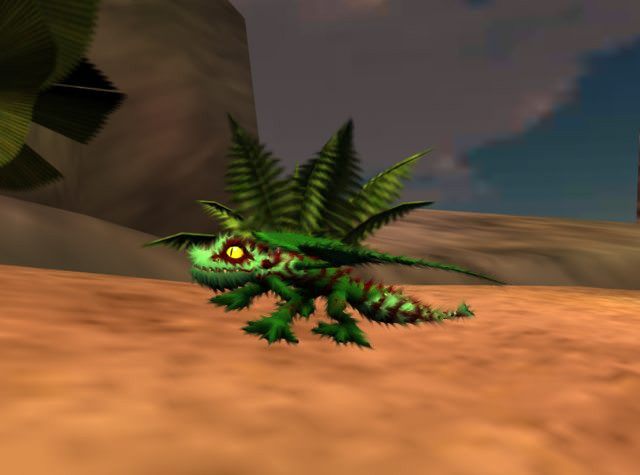 liveWire the cactus by HoneyCloudy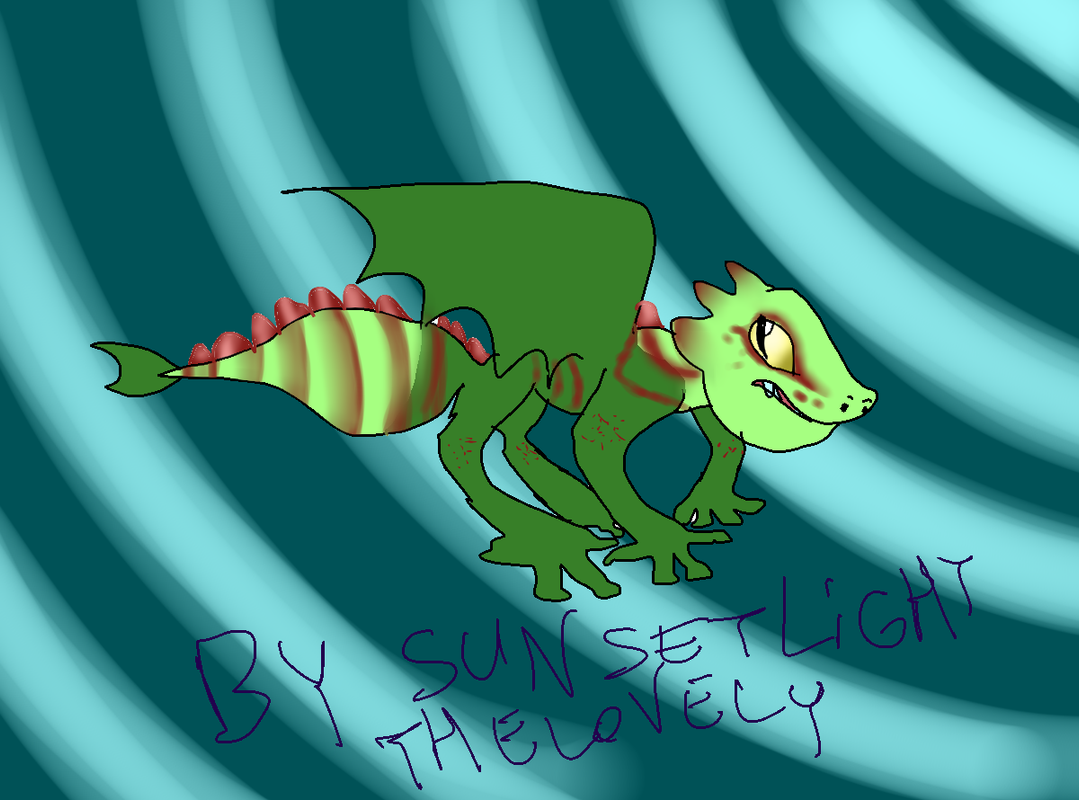 liveWire by sunsetlightthelovely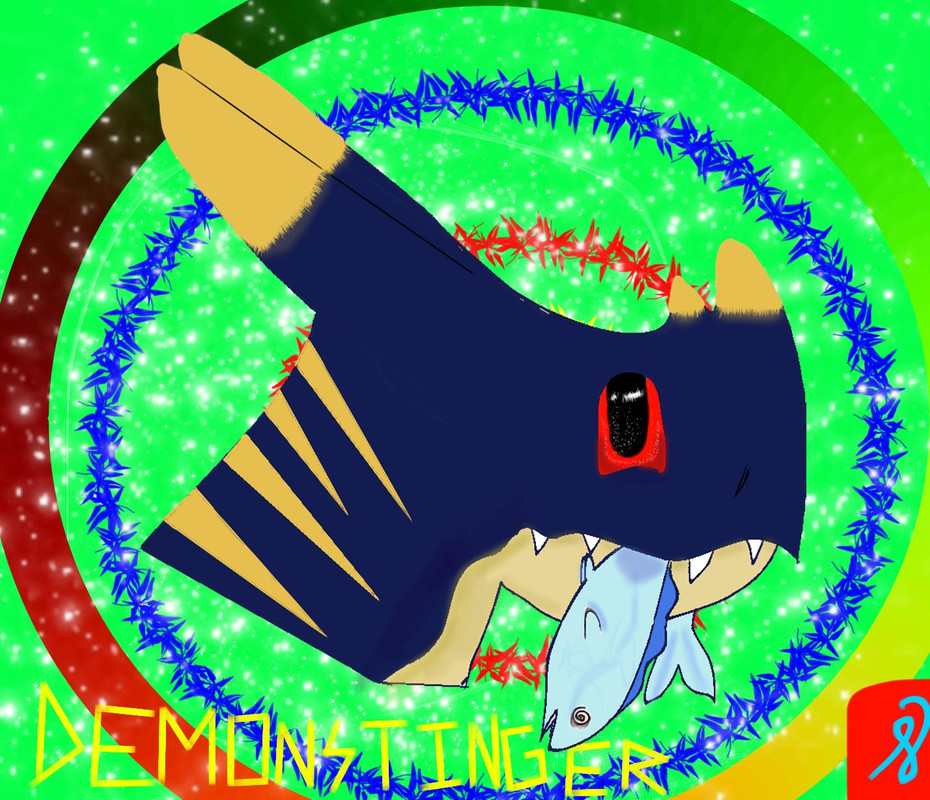 cute DemonStinger and a cute fish by RoaringOrigins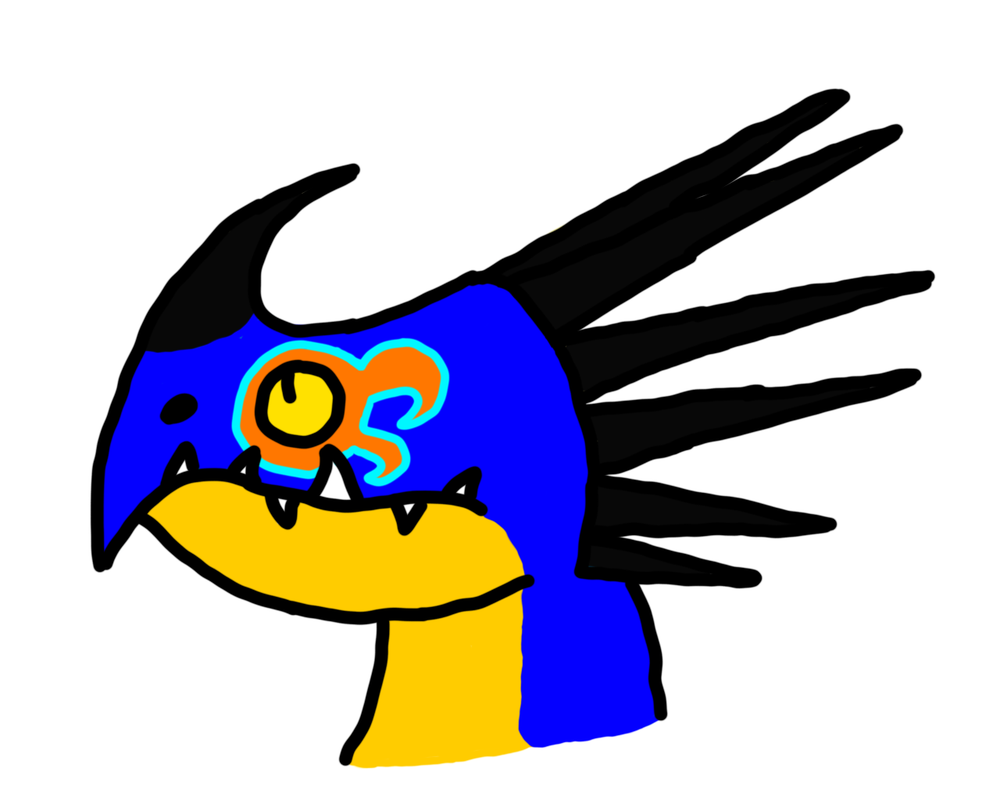 DeadWrong by Zikta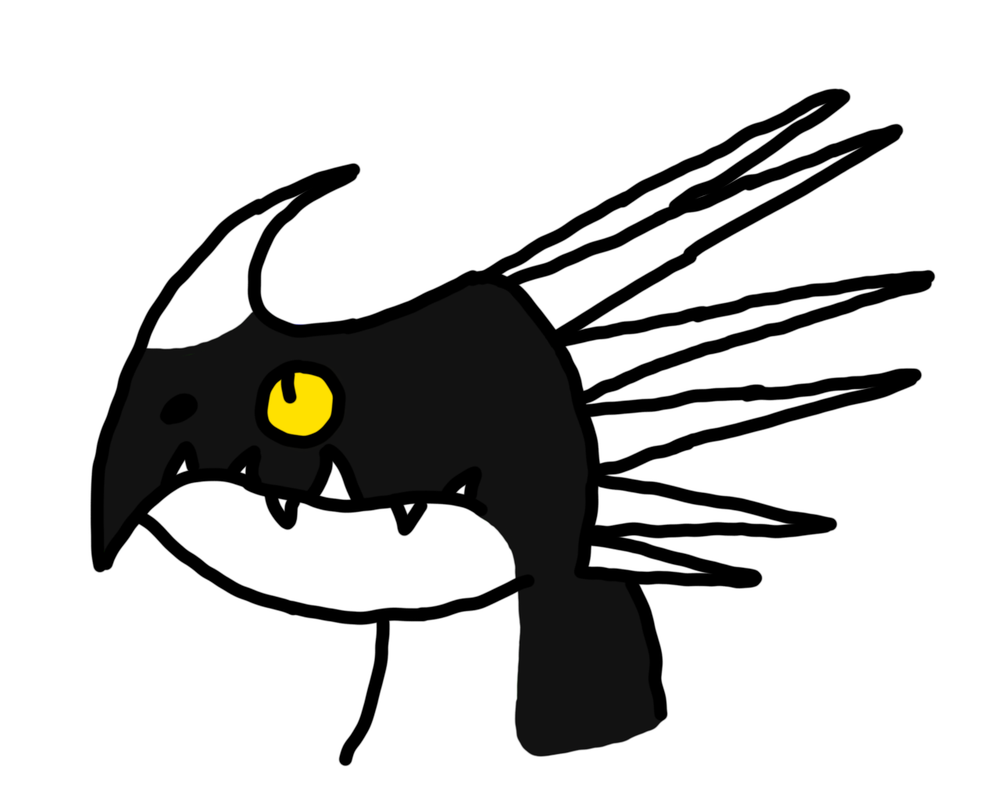 deadHorse by Zikta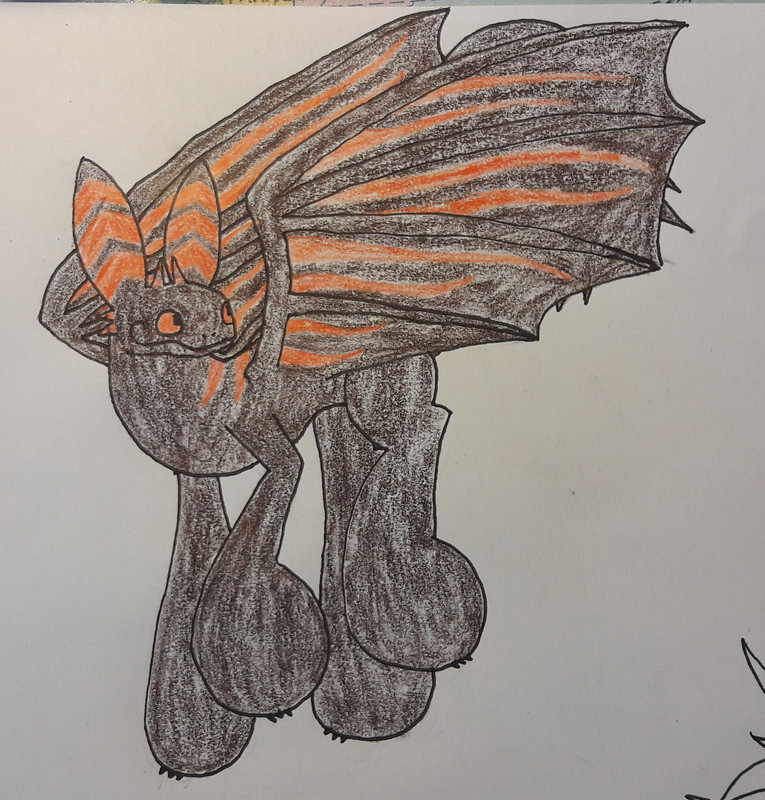 Tiger Baby by Zikta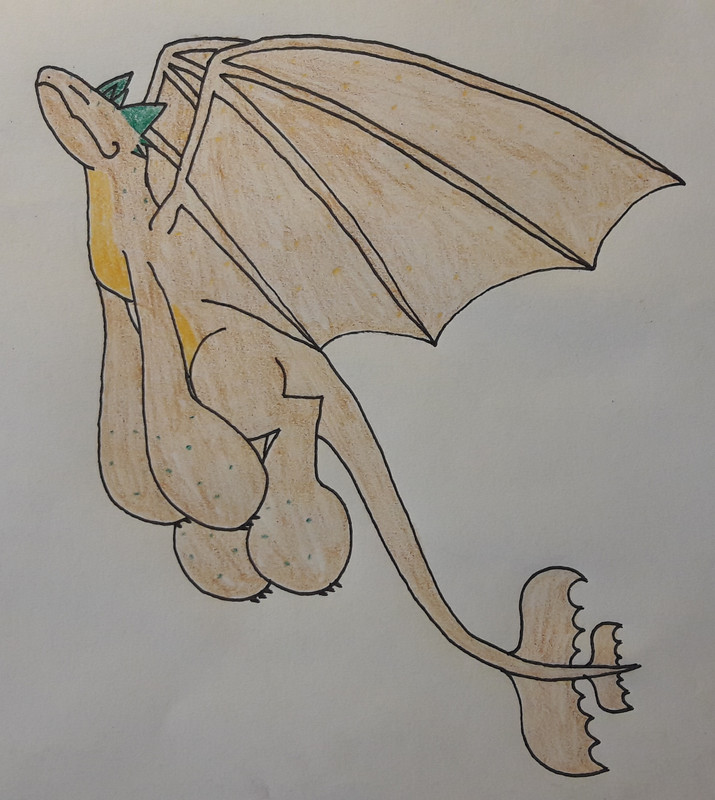 Sandstorm by Zikta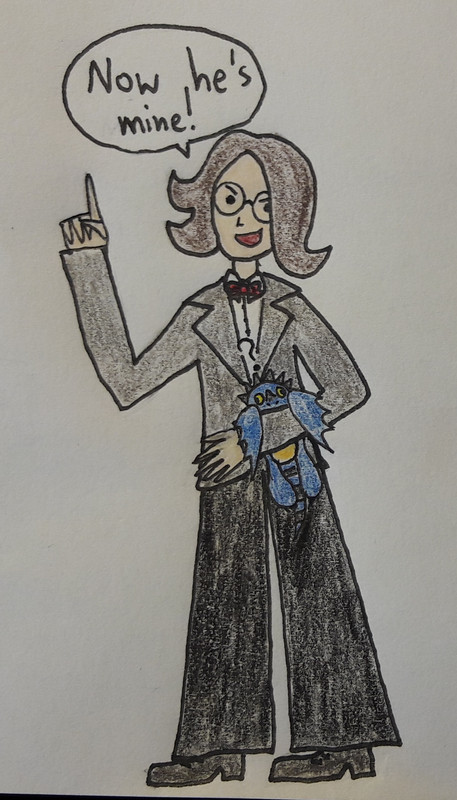 Give DeadWrong back -_- by Zikta (note that question mark)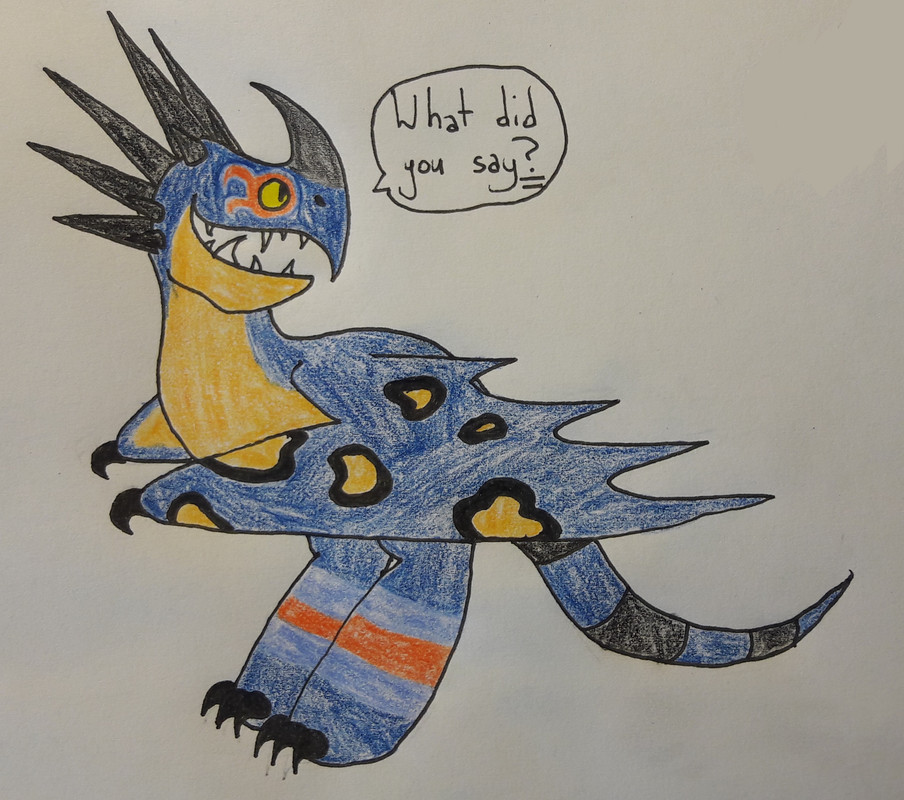 DeadWrong by Zikta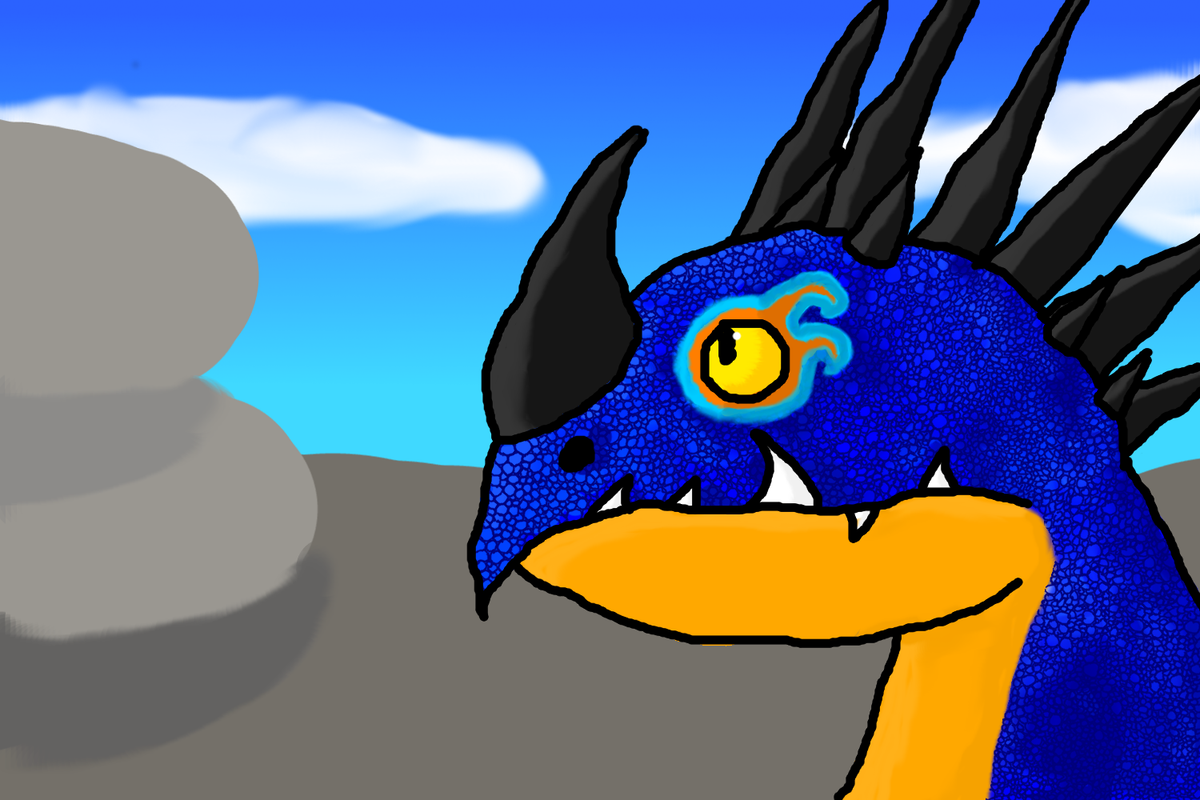 DeadWrong by Zikta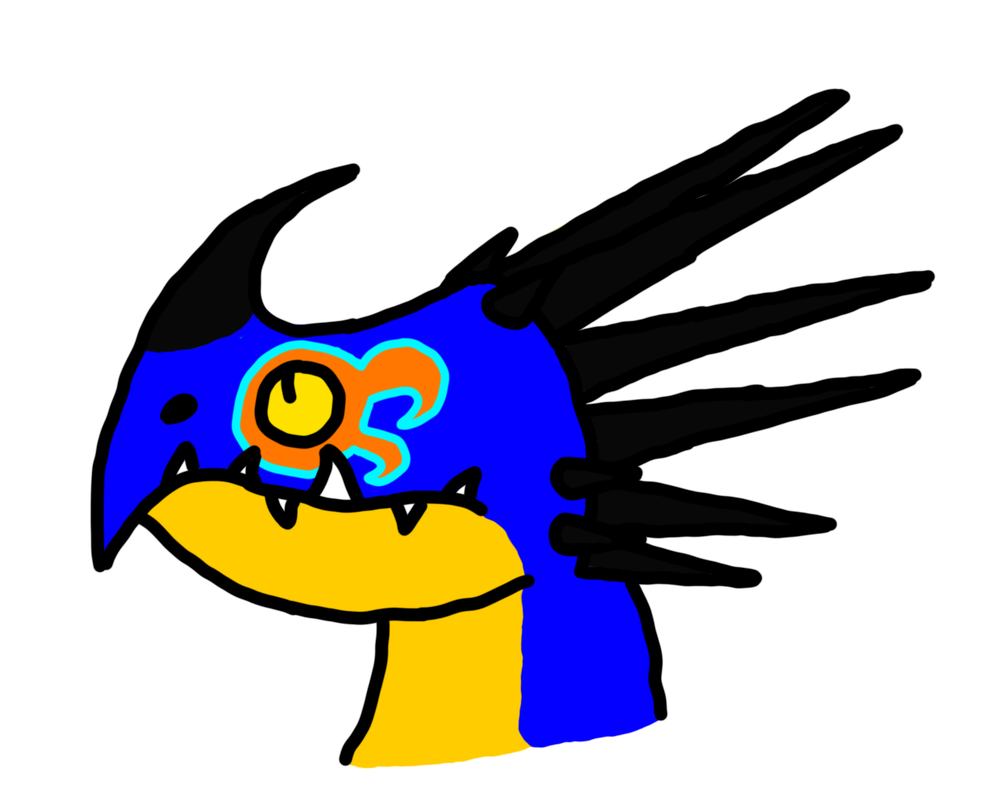 DeadWrong by Zikta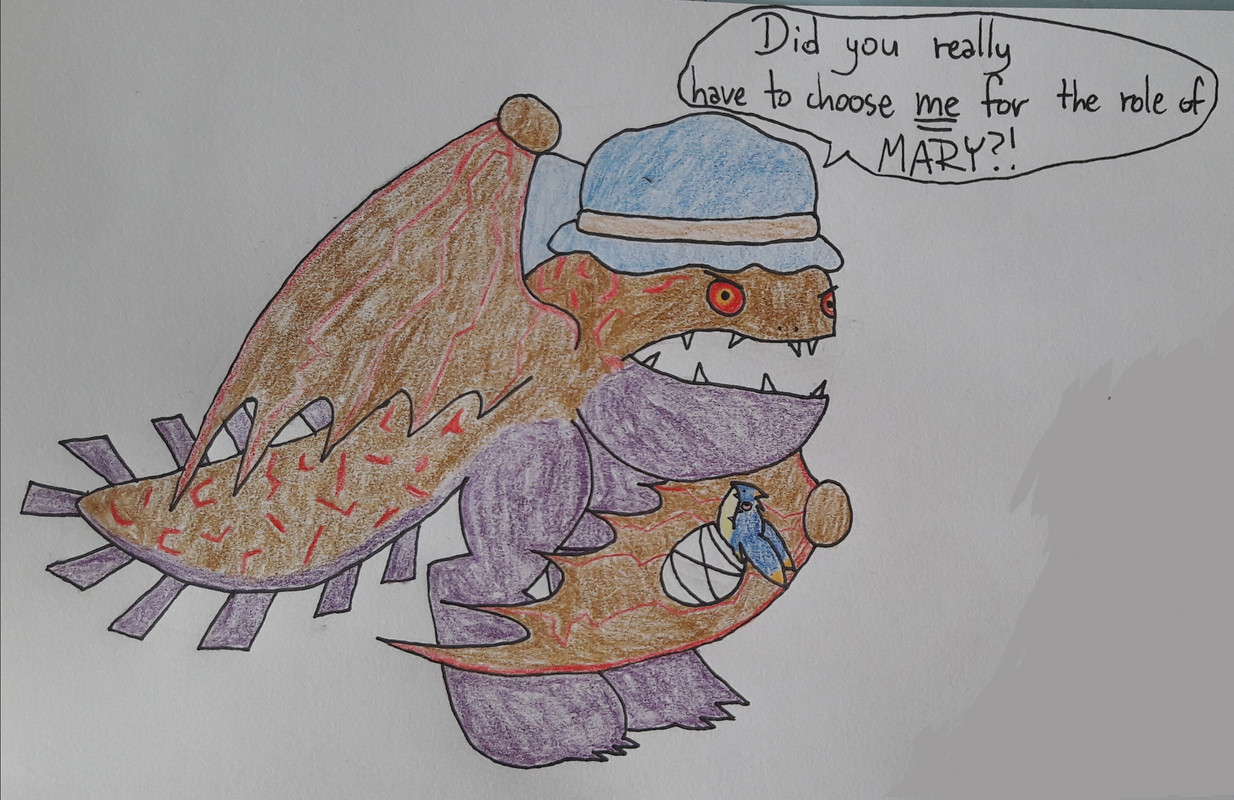 Pluto and DemonStinger by Zikta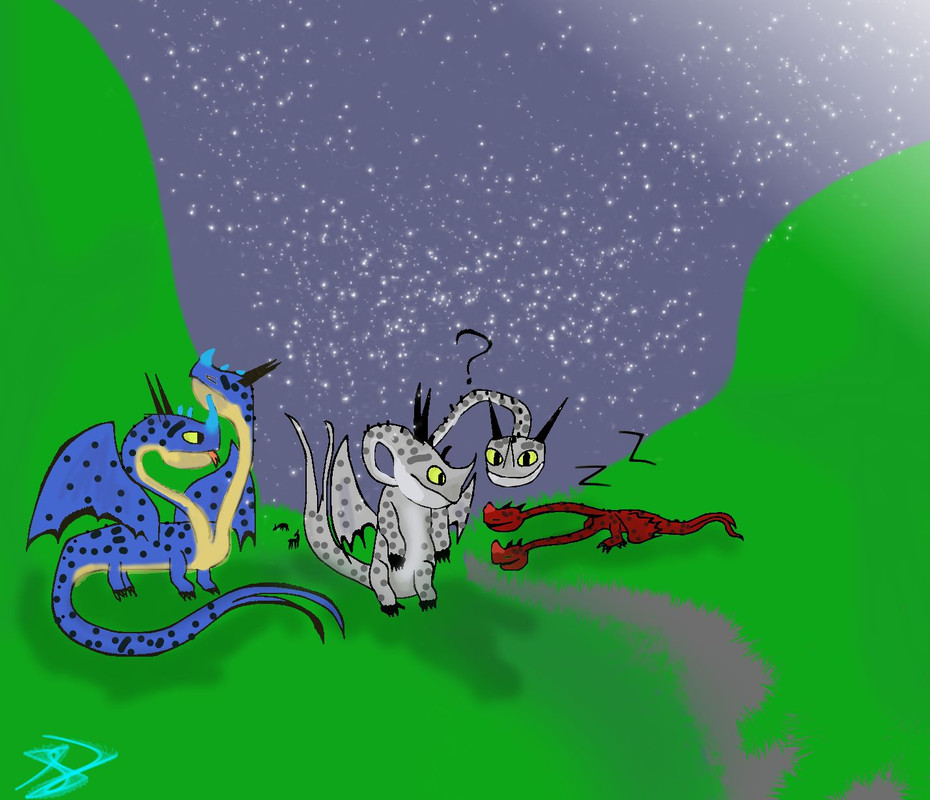 Quatsch und Tratsch, RiverAndConcrete and Ignis et Cinis by RoaringOrigins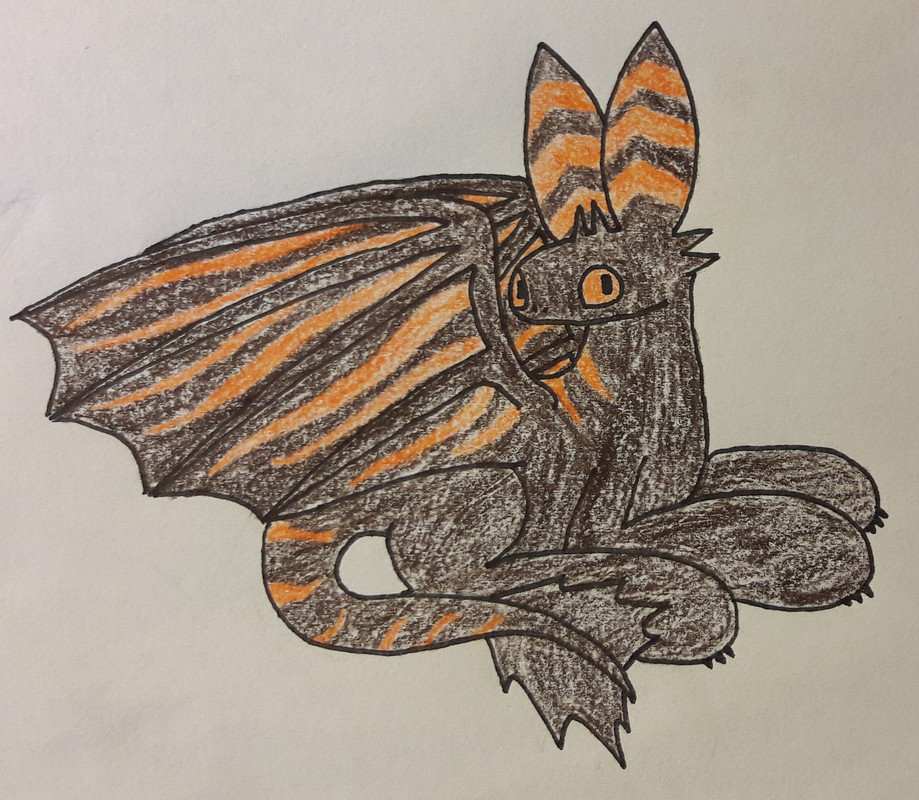 Tiger Baby by Zikta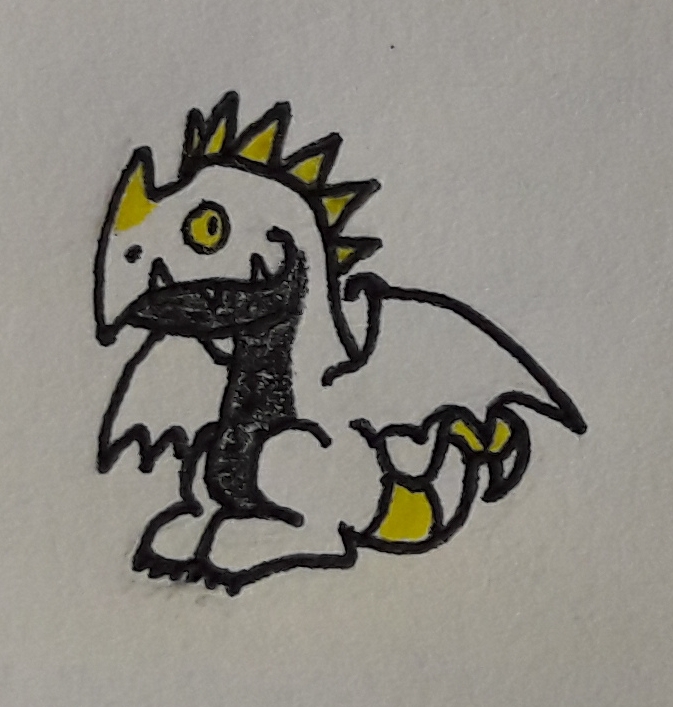 Witchura by Zikta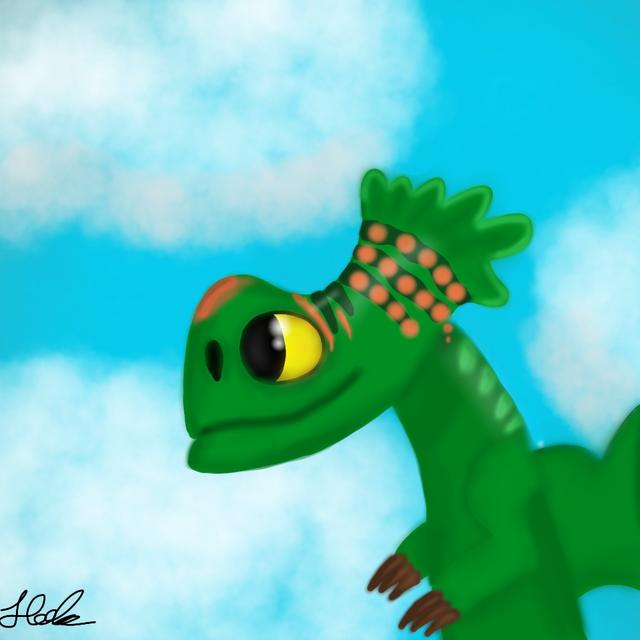 Threadfail by XxXPurpleHolkingXxX


An Artillery Wyvern egg by Wildvanity


Look who hatched! Bluehound Star the Artillery Wyvern by Wildvanity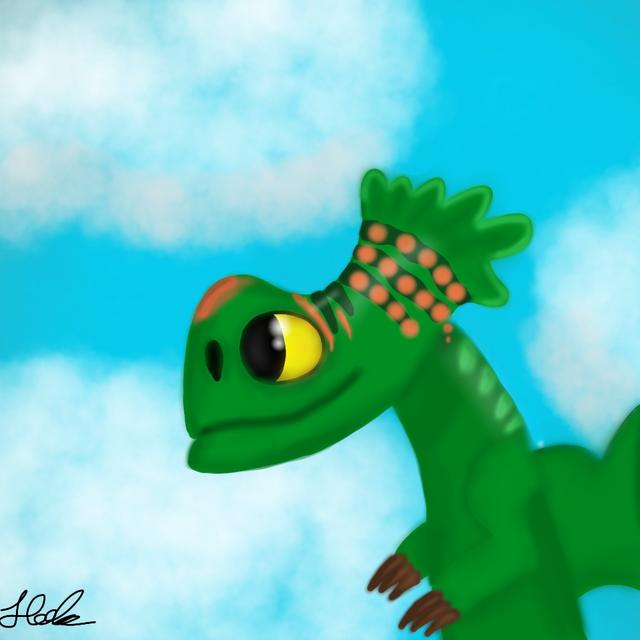 Threadfail by Zikta


Bête Traquée by LissaFish


KillerOnTheRoad as Spyrogia by ImDerpySheylaYT


Ignis as Spyrogia by ImDerpySheylaYT


Cinis as Spyrogia by ImDerpySheylaYT


Bête Traquée as Spyrogia by ImDerpySheylaYT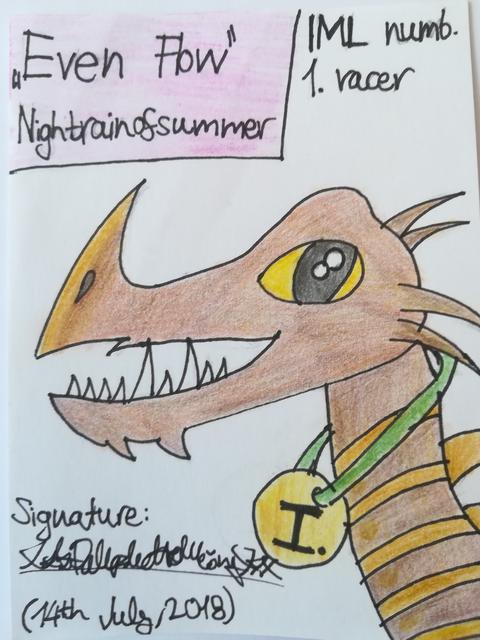 Reward with DehydratedCoyote by XxXPurpleHolkingXxX (no thanks, you're number one :3)


Tiger Baby by AndreaEaston


Sandstorm by AndreaEaston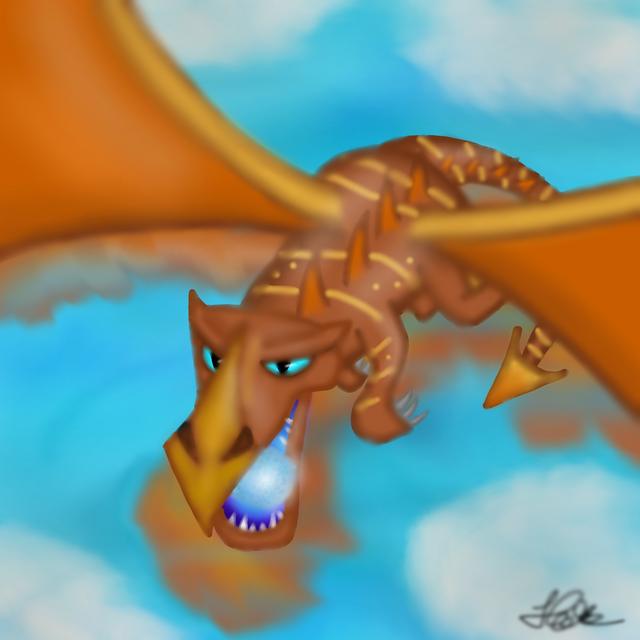 DehydratedCoyote by XxXPurpleHolkingXxX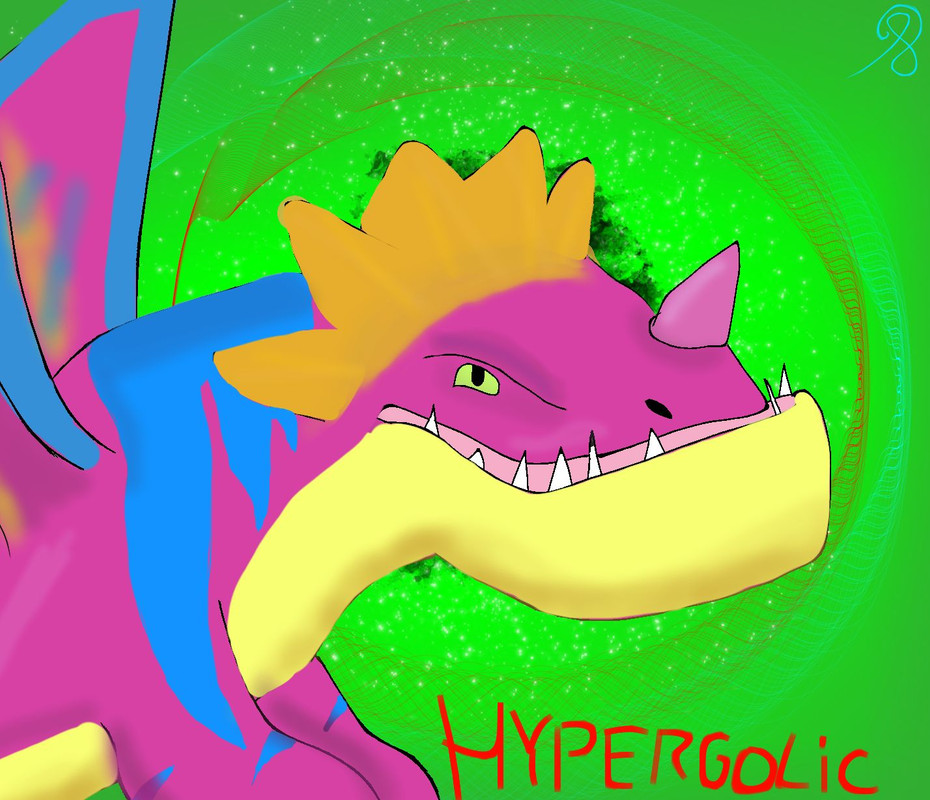 Hypergolic by RoaringOrigins


Primal Scream by LissaFish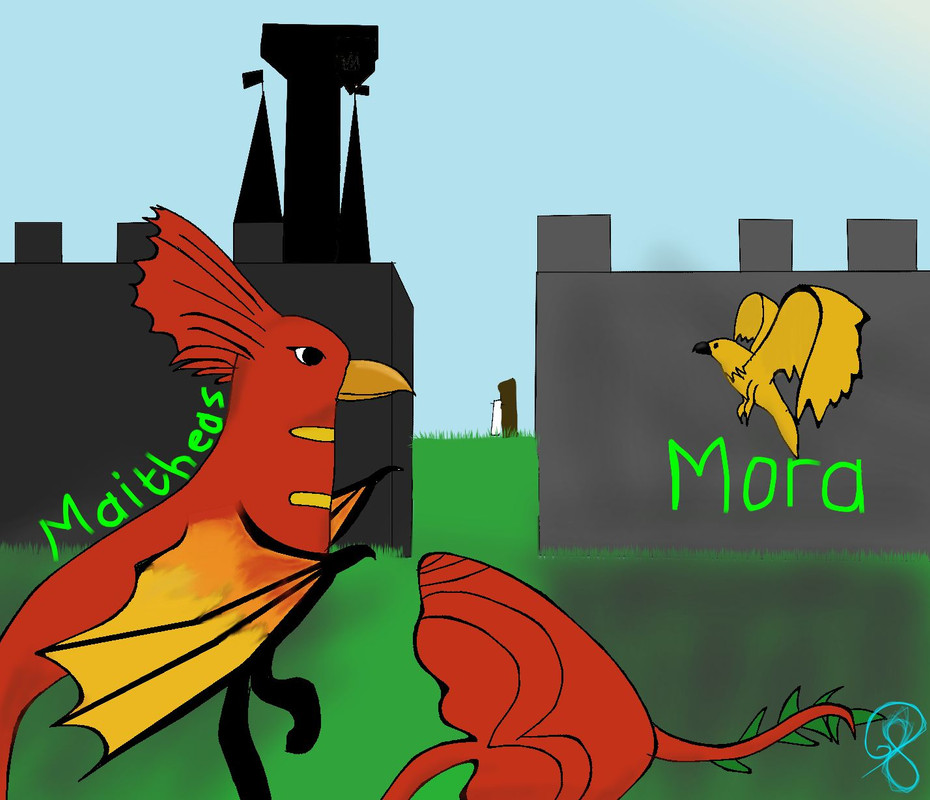 Some non-forum-RP birds by RoaringOrigins
Pics by me


Sandstorm


DeadWrong
Dragon Cave
Shortwing Spirit the Albino Dragon
Hochspannungsleitung the Electric dragon
Vasoline the Sunstone Dragon
Attitoode the Misfit Pygmy
IronCurtain the Split Dragon
Twump Towers the Gilded Bloodscale Dragon
SpeedOfSound the Carmine Wyvers
Magik Hemelfeeks the White Dragon

Tue, 02/05/2019 - 15:18
#2
Aww :(
I love Night Furies!!! ALl I want is to be able to have my own customizable Night Fury in the game. It still makes me sad that Toothless is the only true blue NIght Fury left. The Night Lights are okay, but...it's just not the same.
__________________
http://forum.schoolofdragons.com/content/dragoness-backstory-fanfiction*siggy (always) under construction*
*disclaimer*
Author is prone to excessive fangirling and fits of giddiness. You have been warned.
HIIIIII!!!!!!!!
Oops, sorry, let me try again.
Hi!!! (Oh, much better)
I'm the Dragoness!
First thing you should know about me: I am forever and always a
PROUD MEMBER OF THE CHURCH OF JESUS CHRIST OF LATTER-DAY SAINTS
(also known as Mormons, but we prefer the title above. Long, isn't it? ;)
Second thing you should know about me:

I AM AN AVID NIGHT FURY LOVER. ANY FALSE OR PRETENDED SUBSITUTES FOR MY PRECIOUS DRAGON WILL BE DESTROYED ON SIGHT. #sorrynotsorry
Also, thanks to Dragonriders Fury for indulging my Night Fury obsession with an incredible banner! It's awesome!
Hmmm what else...I love music, drawing, and writing...yup, that's about it.
Now, on to business!!
Table of Contents
For your convenience
i. everything you need to know about me
1. My Vikings
2. Fandoms
3. Art done FOR me
4. Art done BY me
My Vikings
This is first because it is boring and I want to get it over with.
Primary Viking: Heather Autumnsword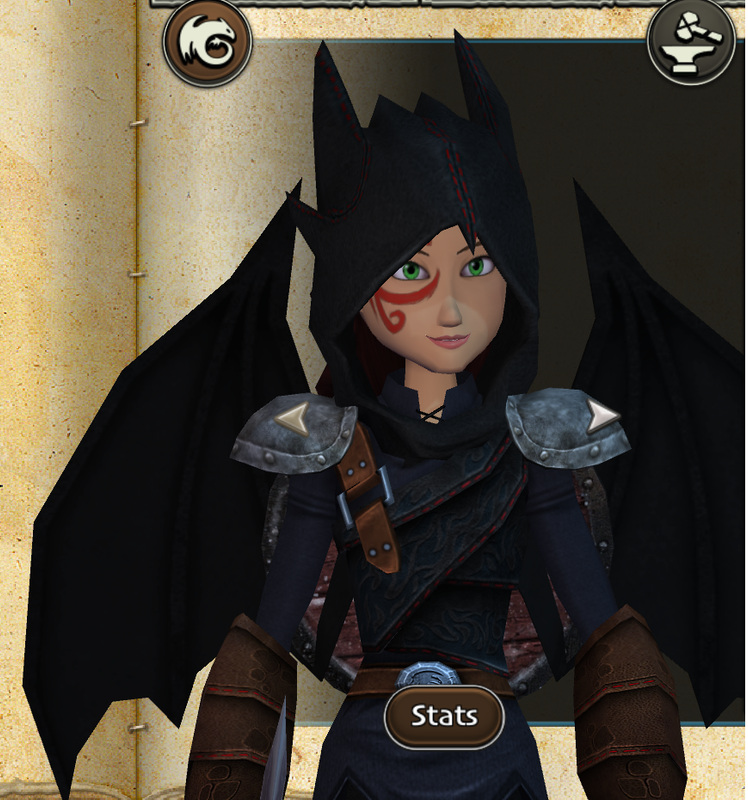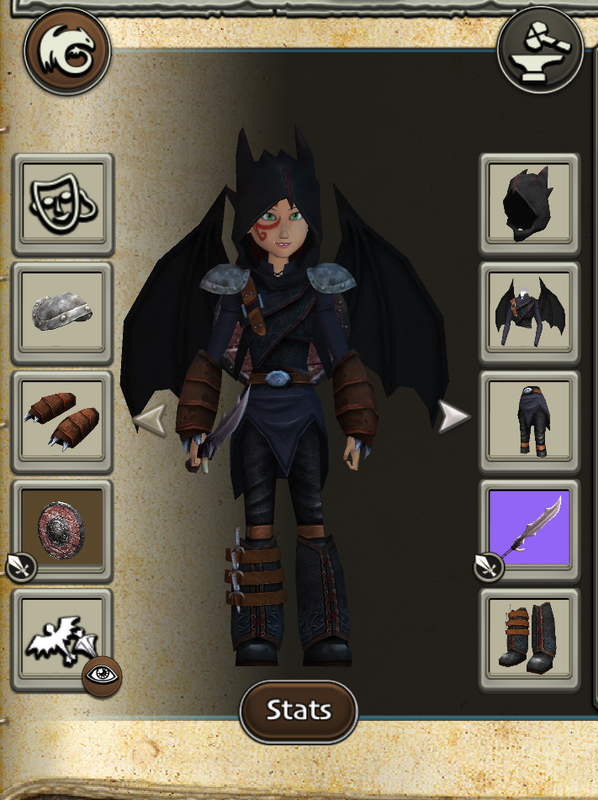 Personality: Feisty, determined, loyal, and sweet. Her favorite pastime is playing Dragon Tactics.
Stats
Clan: the Wildborn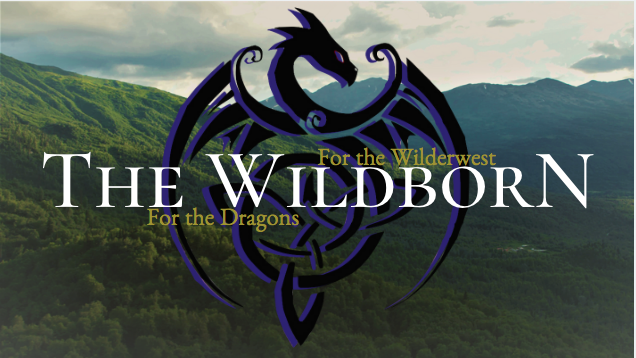 (I LOVE this banner. Thanks, EmeraldHuntress!)
Clan Position: Leader
Trophies: 1300+
Stars: 1 gold star
Primary dragon: Midnight (Sand Wraith, but I pretend she's a Night Fury)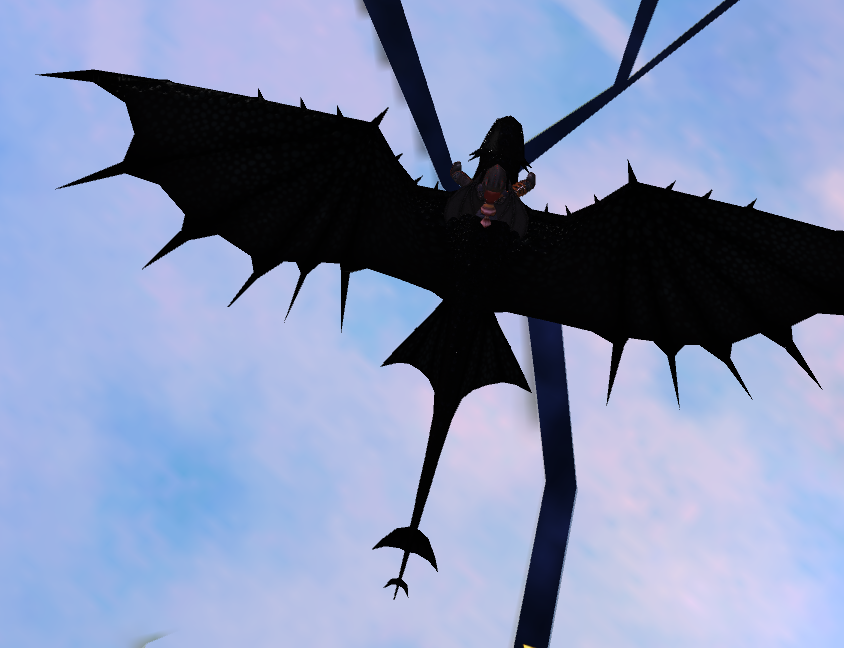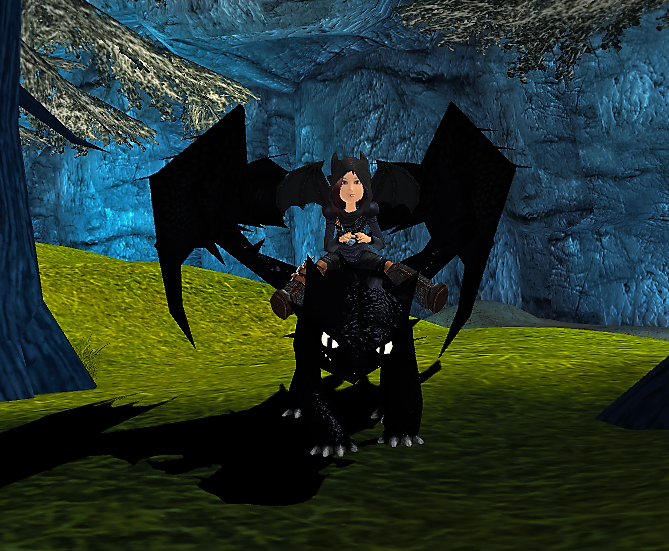 She has a good five or six stables full of dragons, but I'm not gonna list them all here. Maybe I'll get some pictures later? *shrugs*
Secondary Viking: Sapphire Wraith
(Picture pending)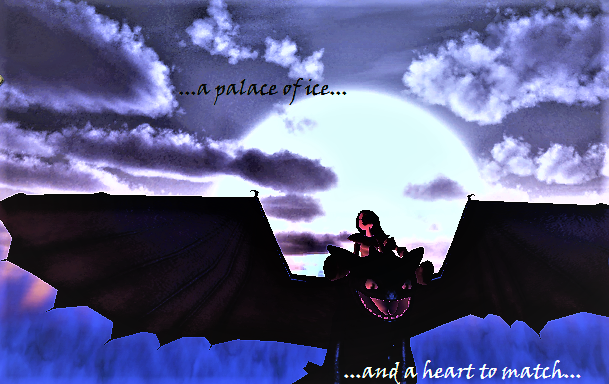 Personality: Shy, stubborn, insecure, Sometimes rude, but doesn't really mean it.
Stats
Clan: the Wildborn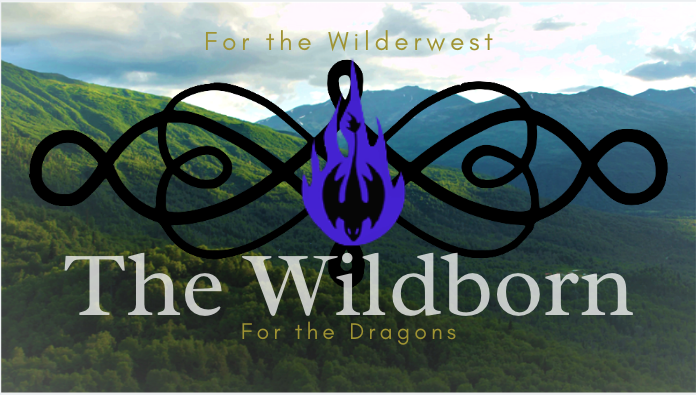 (I couldn't resist, I loved them both!)
Clan Position: Elder
Trophy count: 230+
Stars: 1 silver star
Primary Dragon:
Blizzard (Sand Wraith)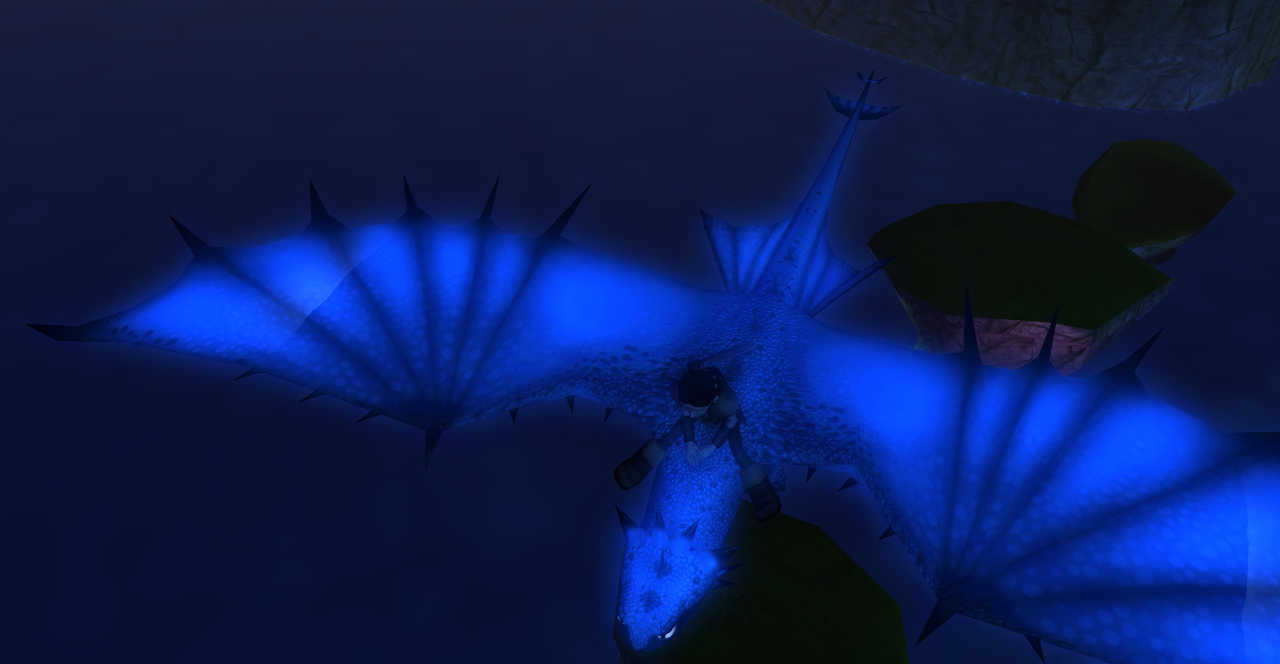 (She had a little too much algae to eat)
FANDOMS
Ordered by preference, of course
(used to be top ten, but I have too many things that I love!)
HTTYD books/movies
(obviously, but I HAD to put that in there, it really is my favorite)
The books were SO GOOD. No swearing, no (extreme) violence (does getting eaten by a lava dragon that dives into a volcano count? Or Grimbeard the Ghastly killing his own son?) Okay, scratch the violence, but it really is pretty awesome. The characters are SO well put together, each with his or her own little quirks that make them unique, and they're all (mostly) lovable in their own way (Alvin and Exellinor are irredeemable). The little lessons Cressida Cowell teach by inserting them into the plot are truly inspired. Can't wait for her to write more!!! (Also, I love the quirky way she capitalizes random words to make them a little bit more important. It's just funny to me.)
I'll leave off mentioning all the characters of the movies, because you guys know them all aready! But you may not know the Heroes who came first...
First (of course), Hiccup Horrendous Haddock III.
Rather a longish name for a smallish Viking. Hiccup is a member of the Hairy Hooligan tribe. He has bright red hair and about a million freckles. the series starts when he's ten-and-a-half, and progresses until he is fifteen and King of the Wilderwest. His best (and, for a few books, ONLY friend) is Fishlegs.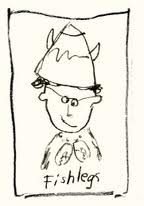 Fishlegs is scrawny, allergic to reptiles, pretty much scared of everything, and the only sane one of the group (well, the only sane one when Hiccup is making a Plan). But he's fiercely loyal to Hiccup, and a good deal stronger and braver than he thinks.
Next is Camicazi, who's a little too brave and fierce.
She's a Bog-Burglar, a member of an all-girls tribe of people who, well, burgle things. She is a very accomplished thief and a master escape artist.
Narnia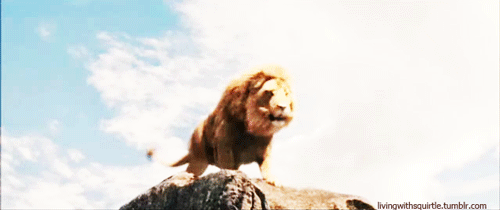 Second in the fandom world is--you guessed it--Narnia. I have loved this world since before even HTTYD, I think. Though I'm not quite ready to meet Alsan, I would love to slip through the wardrobe for a few days--or years.
Keeper of the Lost Cities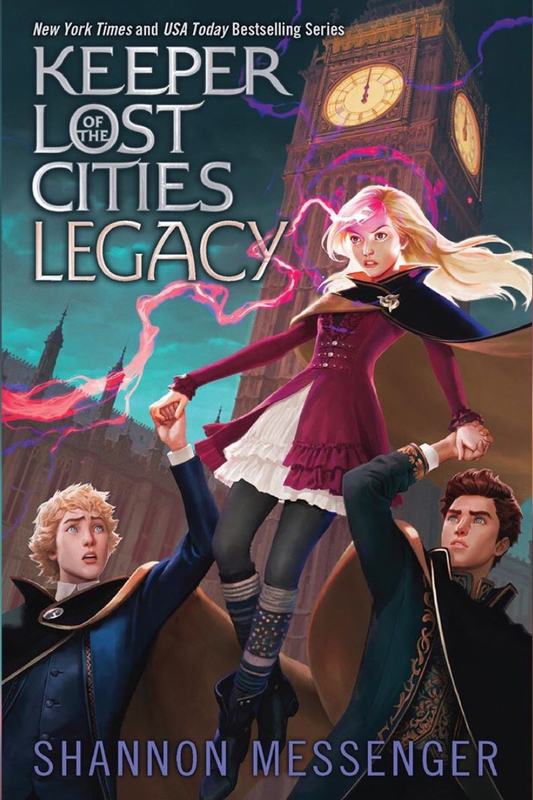 "Team Foster-Keefe will always be cooler."--Keefe
Dwight in Shining Armor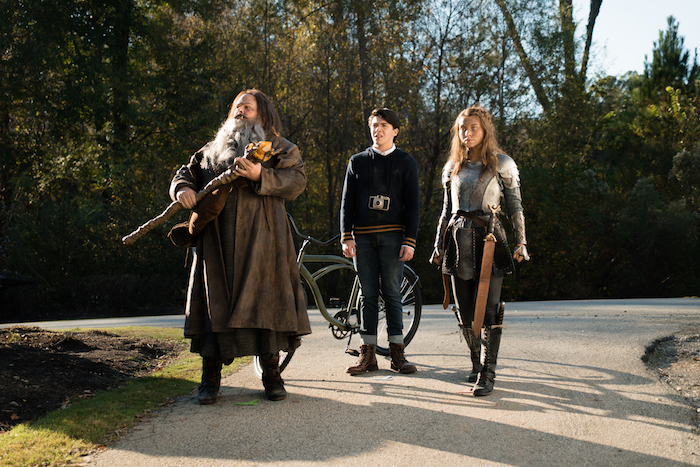 I get a kick out of this every time I hear Dwight's shriek in the intro. BYUTv is the best!...at making things funny, clean, and SUPER awkward. But it's still great.
Story Thieves
My favorites are actually Kiel and Owen. No girls this time around, which is really unusual for me. But these two are special. Hope they have all the adventures they can imagine...and maybe a few safer ones.
The Ever Afters (EAS)
I LOVE this series! ESPECIALLY Aurora--excuse me, Rory Landon. She is so determined and brave and gutsy and flawed and I love her.
Half Upon a Time
Brave (Merida)

Just gotta say, I LOVE this girl. Best Disney princess ever.
Pete's Dragon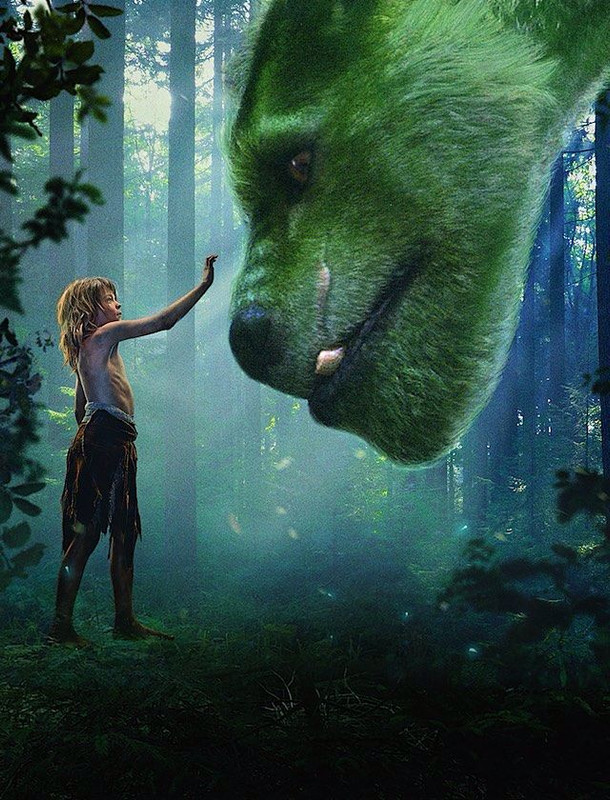 Best song ever: https://www.bing.com/videos/search?q=pete%27s+dragon+something+wild&&view=detail&mid=3F7B250068B67F1BAA083F7B250068B67F1BAA08&&FORM=VRDGAR
Wizards of Once
The Map to Everywhere
Spirit Animals
Brotherband Chronicles
Ranger's Apprentice
The Dragon with a Chocolate Heart
ART DONE FOR ME
Look! See how pretty!
Okay, just a heads up, I am still collecting art from previous requests, so if you did something for me and it isn't up yet, I promise I haven't forgotten; I love all the art that is done for me!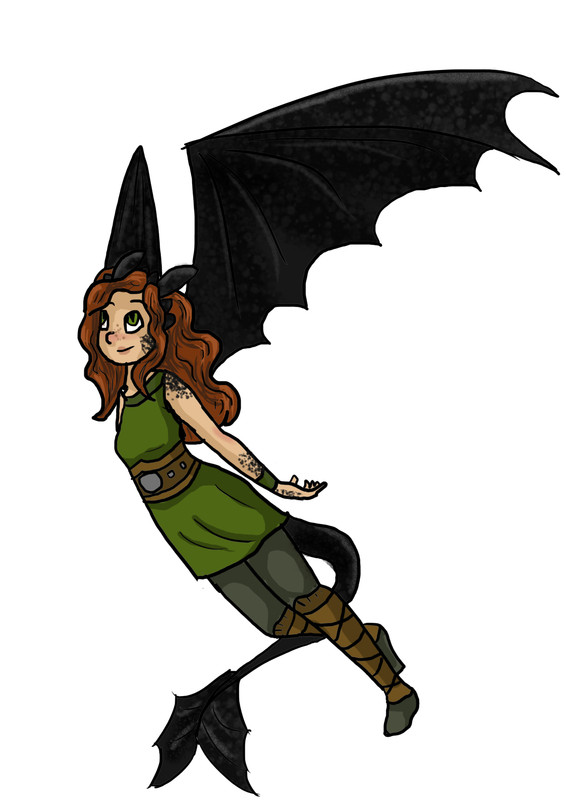 This was done by the incredibly talented Katarile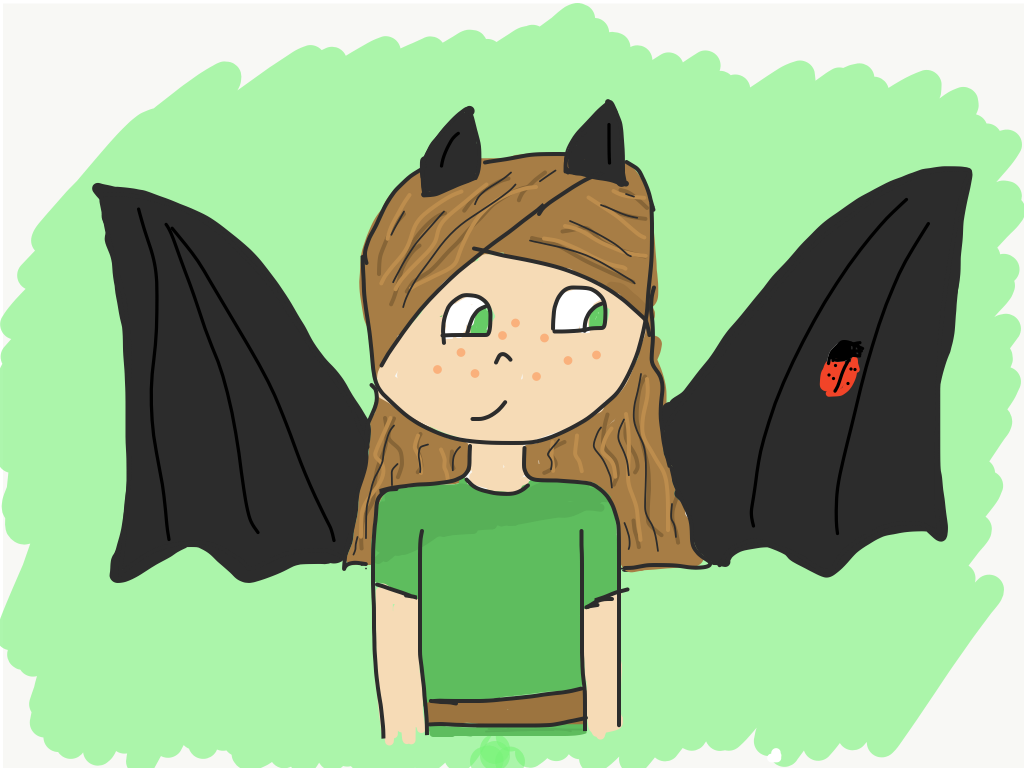 This adorable picture was made for me by Hestia82
THIS is my perfect Night Fury, Shadow, drawn by LissaFish.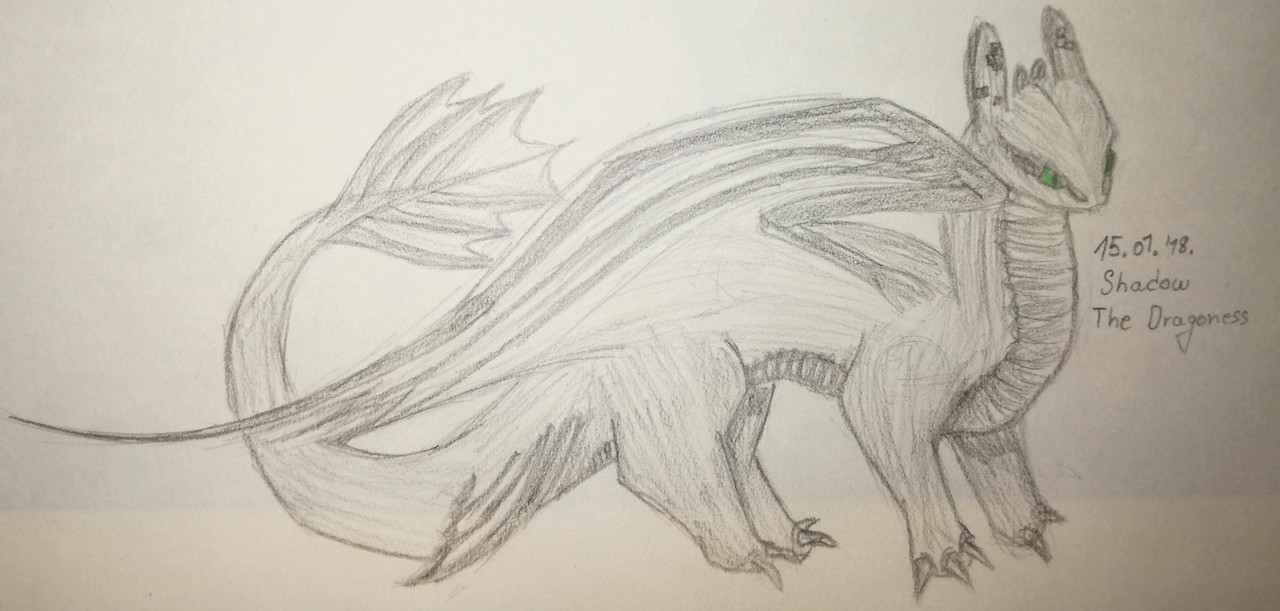 Shadow (again) by MajaPercuilum.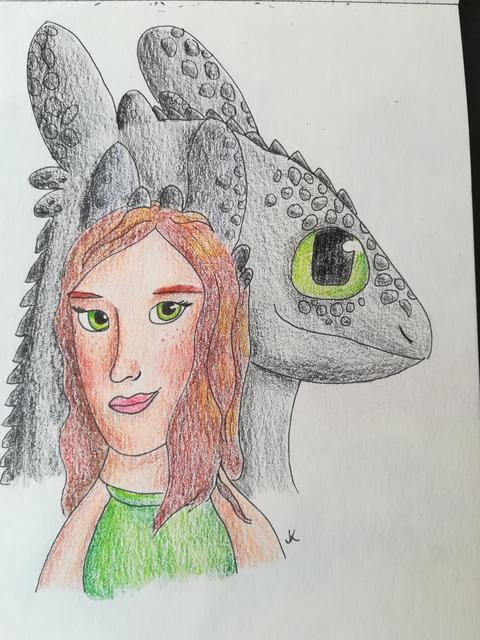 Shadow and The Dragoness together (by The Blobfish Queen).
(Adoptables)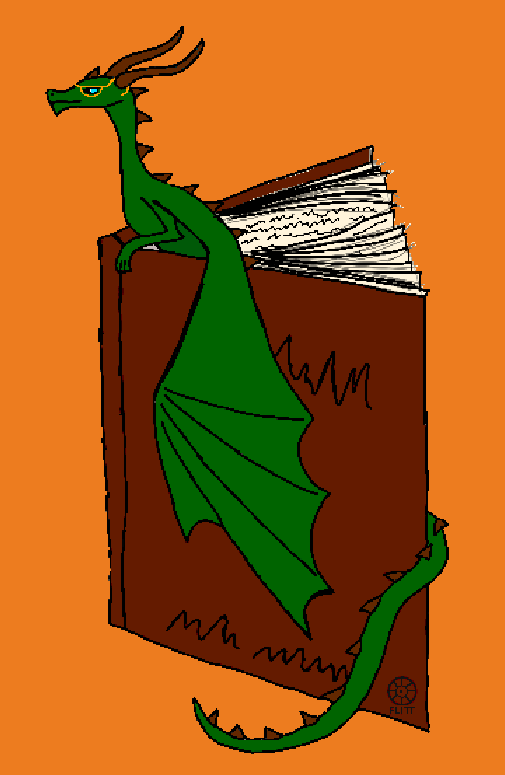 This is my beautiful Bookwyrm, Aldwyn (drawn by Flitt-thank you!)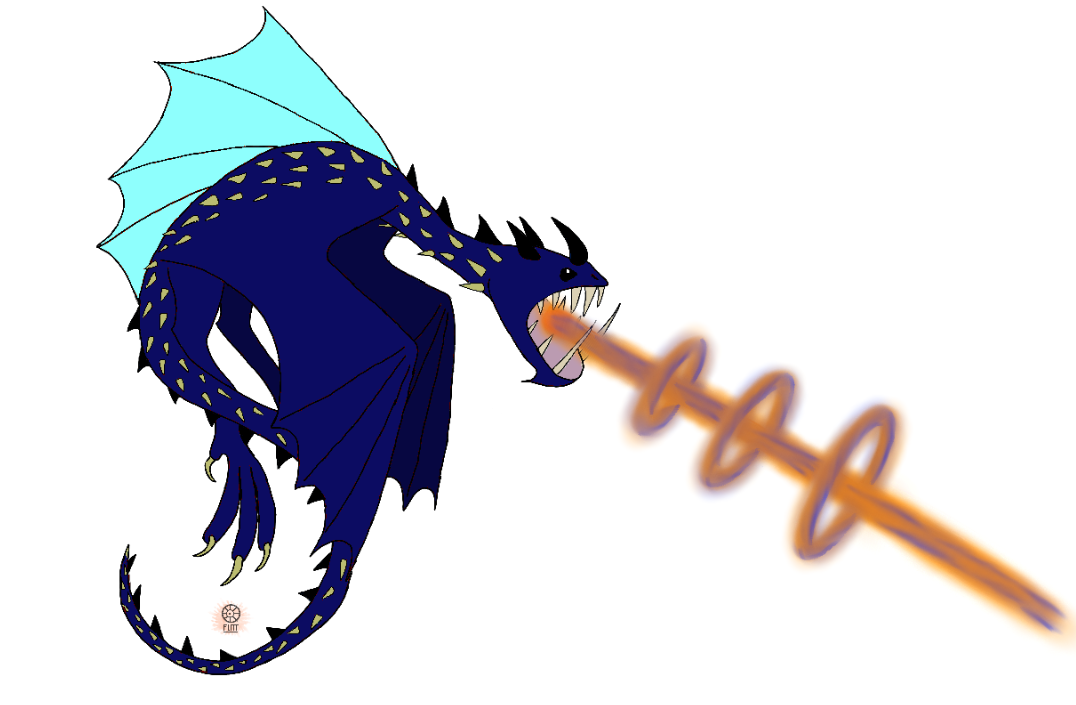 And THIS is ocean-happy Ashera, also drawn by Flitt.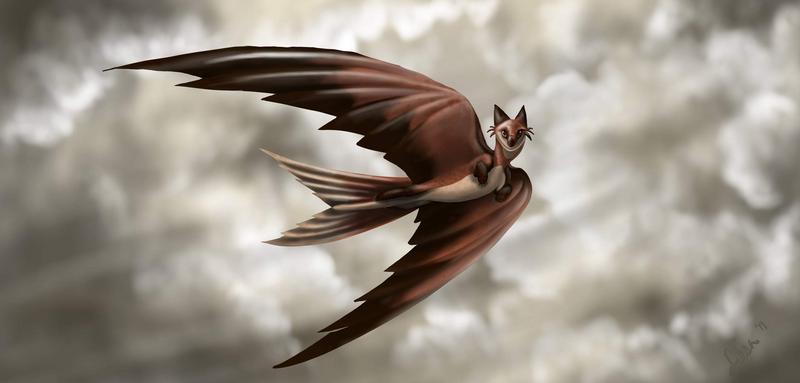 Russet my mischievous Kyte. Thanks, LissaFish!
ART DONE BY ME
Eehhhhh...I'm getting better
I'm just going to keep a continuous stream of the best three projects I've worked on. So it may change from time to time, buuut...probably not.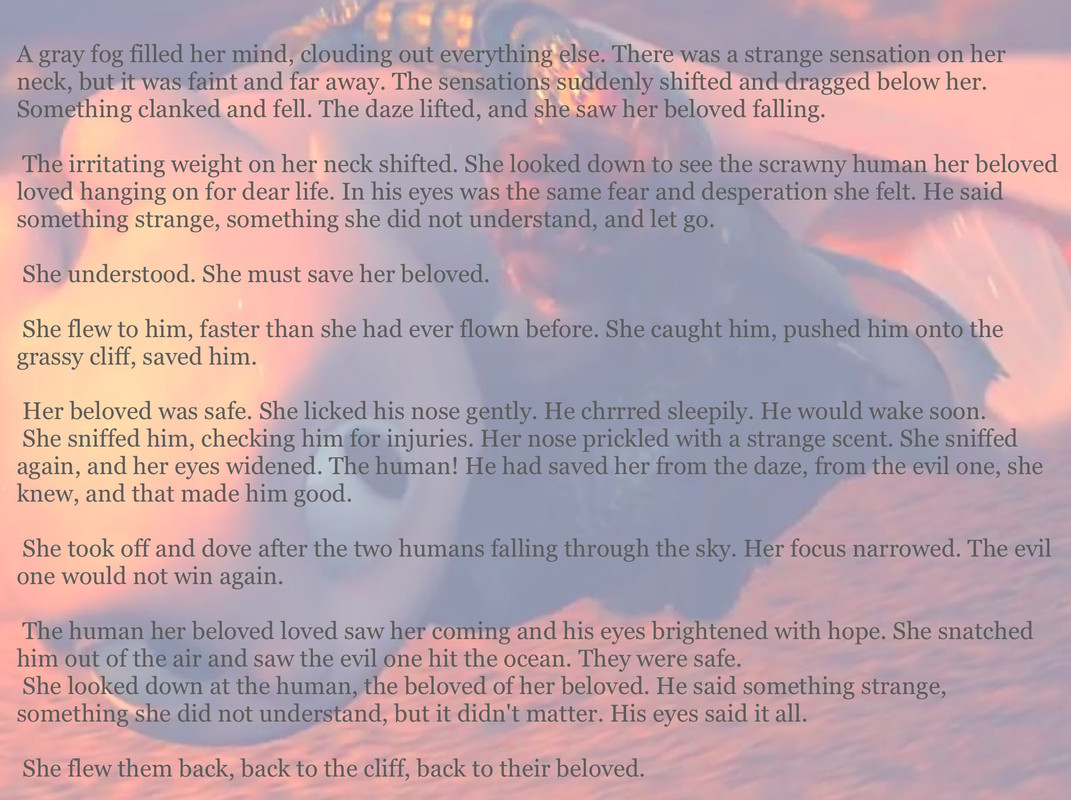 I didn't really draw this, but I wrote it. From the perspective of the Light Fury.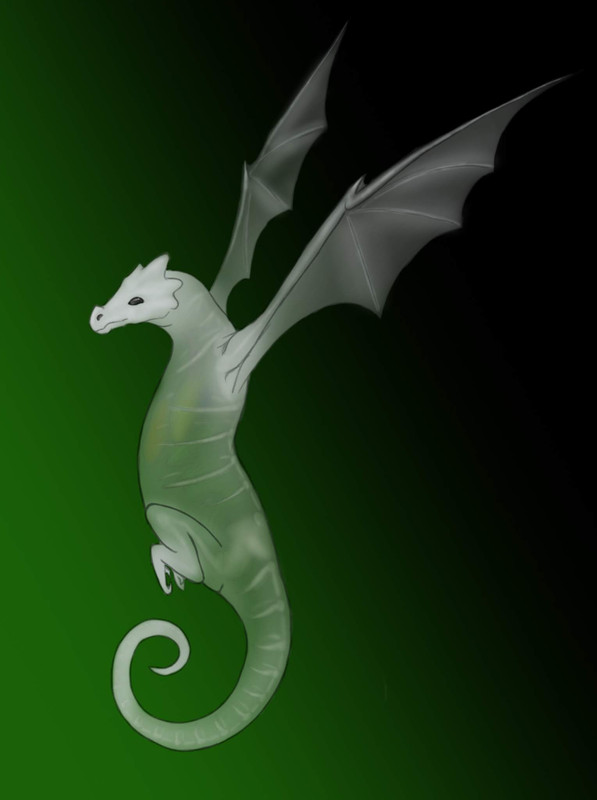 Flicker the Flickerwing (No, NOT a skeleton dragon, check out my fanfiction to see what they are)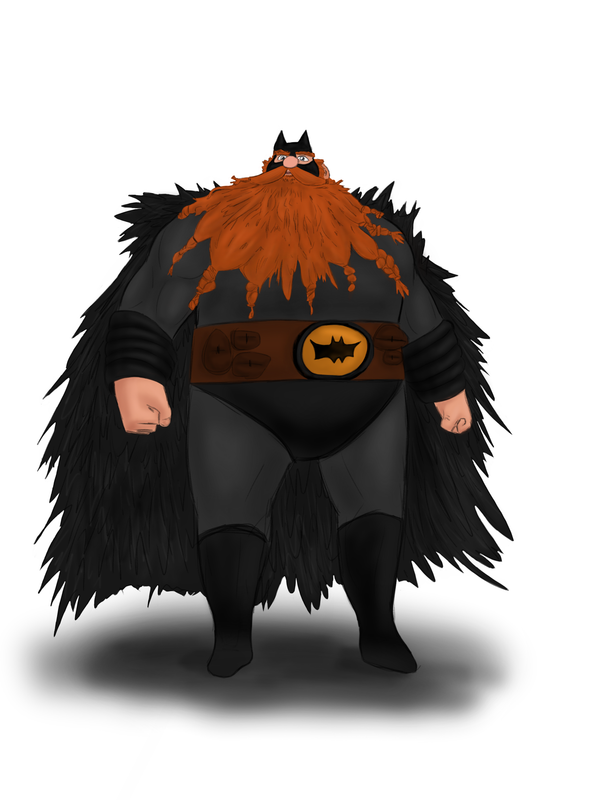 Nananananananananananananananana BAT STOICK!!!!!
Okeydokey, I'm ALLLLLLL DONE!
Byee....

Wed, 02/06/2019 - 15:55
#3
I would love to have a night
I would love to have a night light!
I just wish we'd be able to pick our own custom spots patterns...
I don't think that'd be possible though, it would have to be somehow made in the game to either random generate spots or have a few spot combos ready to be chosen, both would add a lot of data to this already pretty large game
but man that'd be really cool!
__________________
Click to view my art thread! http://forum.schoolofdragons.com/content/chakuus-art-thread
RIP Wings of Royalty, You will be missed

Bouncy Nadder and WoR banners created by Rae
Bouncy Whisper created by me
Bouncy Scauldron created by me
Banner and Gronckle created by Kaz
Bouncy Toothless and Sparkle chickens created by me
Grapple Grounder made by SleepyRaccoon
Bee bouncy nade by OwlyDragons
Warriors of Royalty banner by: aprikoze
Who's online
There are currently 23 users and 102 guests online.