Before I actually do this, would anyone like to trade a story for art with me?
Before make I make it an actualy thread, would anyone want to trade a story/fanfic for a piece of your art? The actual reason I'm doing this is because I'm in need of some drawings for my dragons and Rogue and all I can offer in trade is a story, because art is not my strong point. Also, you don't need to have art, you can just request a story from me.
Would you like me to open up a trading post for this?
__________________
Welcome to my Siggy!
You can call me Furiess or Nav. In real life, i am like this, but whenever it's not face-to-face, I am like this. I love to read, draw (digital drawings) and play SoD. Feel free to PM me for anything!
Content (read at your own risk!)
1 - Faze Idolz (story)
2 - Game of War (story)
3 - Request cover art! (thread)
4 - Conversation Cafe (story)
5 - Headquarters (thread)
6 - Viking IDs (thread)
7 - Siggy Guardian (Hobbs)
8 - Ingame Viking (Rogue Wolf)
9 - Some Things About Me (nothing too personal)
10- The Clans (forum and ingame)
11 - Picture Gallery (credit is given)
12 - Quote Gallery (from me and others)
13- My World of Lor (OCs included)
OC Backstories
Faze Idolz ~ The Official Tracking Thread
((Head down to the end of my siggy to learn more about my world!))
A perilous Game of War is at hand! Stay updated with the link below!
Game of War ~ Official Tracking Thread
Get your cover art here!
Conversatoin Cafe
Headquarters
Viking IDs
Taking Requests for Viking IDs!
((Heads up for everyone. Mah siggeh will be constantly under reconstruction))
Introducing Hobbs, my fearsome Siggy Guardian! by Witcherforever
Rogue Wolf - Loud and Proud (as usual)
Clan: The Dragon Racers
Clan Status: Member
Clan Leader: JbMiler (httyyd)
Viking Name: Rogue Wolf
Friend Code: PM me and tell me why you want me on your friend list
Dragons: too many to put here, but i have more than 22
Main Dragons: Saebyn (Woolly Howl), Dagro (Sand Wraith), Tundragon (Snow Wraith), Skeil (Razorwhip), Reaper (Screaming Death), Clay (Mudraker),
Other vikings: SageBrookStrange and NyteRaider
~Some Things About Me~
I am the person who makes lot of mistakes irl and on the forums
I prefer limited spot RPs over unlimited spot RPs
I love dragons and wolves
I'm Cabin 7 (only PJO fans will get this.)
I'm a booknerd
My most recent fandom I've joined is PJO (Percy Jackson and the Olympians)
My brain never lets me be in reality for too long (in other words: my imagination is on 24/7)
I am in the Percy Jackson fandom, and ship Percabeth
I ship Hiccstrid too
I am obsessed over archers and medieval stuff (particularly hot archers XD)
Somedays I'm introvert, sometimes around friends I'm extrovert
I'm Never in the Ever-Never Army (and in the SGE fandom)
A Ravenclaw and proud of it!
I adore Vexento and Owl City!
I'm proud to be part of...
The Dragon Racers - httyyd
The Forgotten Racers - Knight of Fury
The Messengers - The Messengers / Megaboltphoenix
The Resistance - Megaboltphoenix
(huh. notice how all the clans im in start with "the")
The Dragon Racers (In-game)
The Dragon Racers are hard working racers, and loyal members to each other and the clan!
I will be posting Clan RP Events every once in a while!
The Dragon Racers RP Event: Snow Day on Berk
The Forgotten Racers (In-game)
Are you interested in joining The Forgotten Racers? PM Knight of Fury. if he isn't on, PM Tamra Diamond. She will be able to notify Knight of Fury in game. (Dia plays often)
The Forgotten Racers is a good place to be in the Top 100 (21 to be exact), we encourage other players and race often.
The Messengers (In-game)
Are you interested in joining the Messengers? Then here are the clan threads!
The Messengers~ Ultimate Clan Thread | The Messengers~ Artwork | The Messengers~ Code of Conduct | The Messengers Clan~ Newly updated thread | The Messengers: Rules and Requirements* | The Messengers FAQs |
*must read the Rules and Requirements in order to join. Also, read The Messengers, signature
The Messengers is meant to help other clans (hacking clans not included, thus the Resistance,). We welcome new members and are not competitive as to who has more trophies and who doesn't. Our main 3 goals are to reach Top 100, spread the light of Christ as we do so and encourage other anti-hacking clans.
The Resistance (Forum and In-game)
Wanna be part of the fab society? read these threads to learn more!
The Resistance- Hacker-Hunting Forum Clan is Open | The Resistance Recruiting page | The Resistance Anti-Hacking Forum Society ~ Ultimate thread | The Resistance FAQs |
I advise you either PM megaboltphoenix or read the Resistance FAQs and the recruiting page to learn more.
I am part of the Forum clan/society The Resistance. We hunt down hackers and report them on the Forums. The Resistacne can be found in-game as The Resistance Society I believe. I'm not sure tho. You can mak a Cyber Dragon by nicely asking Mega or using her bases, which the links can be found in her signature.
~Picture Gallery of Sorts~
Nazu my Whispwing by Zikta
Viriad my Resistance Cyber Dragon by the fab Mega!
Clan Banner by Knight of Fury
Clan gif by Mega
Resistance Badge by Mega
Rogue Wolf edit by Archery and Dragons
Rogue Wolf gif edit by the fantabulous Zit!
Zier by 1flower
Clan banner found on httyyd's siggy
Rogue Wolf by donnala
Dagro by grumpyforlife2
Maelstrom by Archery and Dragons!
Jensi the Notorious Nadder by Lululu6161
~Quote Gallery of Sorts~
"There is no easy way to say 'I'm sorry'" - me
"Fix me Foster. You're my only hope." - Keefe (Keeper of the Lost Cities)
What was surprising though, was what Starflight got up to when he was bored - Wings of Fire, The Hidden Kingdom
"Somebody needs to tell Shade Boy the role of Troublemaker with Daddy Issues is already filled" - Keefe (Keeper of the Lost Cities)
"Just tell them to stare into each other's eyes and they'll be good" - Keefe (Keeper of the Lost Cities)
"Too much flab and not enough ab!" - Joker (LEGO Batman Movie)
"What is the password?" "Iron Man sucks!" - 'Puter, Batman (LEGO Batman Movie)
~Welcome to my World of Lor!~
The past, present and future all clash in my world of Lor! Dragons, knights, mythical creatures, etc. mingle with technicians, robots of all kinds, and much more!
My Beloved Characters (Do not Steal!)
Black - Linked
Two legged - male
Faspian
Lyzerek
Zadak Yagari
Ashter
Zenzin
Targrym
Nitai
Merlin
Two legged - female
Zaruta Wolfmage
Wolf Strange
Zale Tydlwaev
Kazei Yagari
Rynn
Crisis
Tetris
Siren
Furiess
Four legged/winged/legless - female
Deathstrike
Darkstrike
Winshreke
Viperess
Moonryt
Four legged/winged/legless - male
Nazu
Carn
Saebyn
Zaradi
Tor
Zeke
Viriad
Darkrai
Fox
Powers/Abilites/Skills
Twilighter - someone with the most powerful form of shadow manipulation
Illusionist - someone who can manipulate what you can see
Tempester - someone who knows the strongest form of water manipulation
Volter - someone who can harness the strongest form of electric manipulation
Flare - someone who can master the strongest form fire manipulation
Crescent - someone who has fully learned weather manipulation
Electrixile - someone who has multiple abilities to bend non-solid things (dust, water, iron flecks) and all forms of fire (electricity, sparks, etc.)
Glacierix - someone who has multiples abilites to bend solid things (metal, earth, rock) and all liquid things (water, ice, humidity etc.)
Kingdoms
Zaellias - tribal, warrior, nature
Aerathain - flyinf creatures, reptiles, sky
Gallex - technology, engineering, inventing
Gondarhad - elite warrior, legendary,
Validan - mammals, runners,
Skylink/Lairkin Placings
Senshi – soldiers, bodyguards, blacksmiths, etc.
Aiggie – assassins, spies, sneaks,
Pawn – messengers, spies, archers,
Knight – Challengers, bodyguards,
Other – Jack-of-all-Trades
Taking Requests for Viking IDs!
Tue, 03/14/2017 - 13:45
#1
i might, when i get a new
i might, when i get a new digital art pen or would you accept traditional art? Ive been drawing for meh bestie nessie all day... hoomans are getting easier and ive been drawing dragons for years.
__________________
I am taking art requests, such as drawing your dragon or viking, editing your dragon or viking, or simply drawing a line. Just PM me!
Link:
Click here for my Deviantart!
Here's some info about me:
I aspire to be an animator for Dreamworks or Disney!
I am 15 years old, I'll be 16 in April.
My name is Morgan, so if you want, you can call me that.
I love Harry Potter and HTTYD.
I am planning a fanfic called "The Forgotton Island", and if you want your viking and dragon to be a part of it, PM me and I'll make a group PM with everyone who does so.
​I am a member of the Resistance.
Name: Kinetic
Cross-Bred: 70% Woolly Howl/ 30% Sand Wraith
Species: Arctic Wraith
Biotech: 70% robot
Cyber Ability: Can create a plasmetic barrier through the cyber space that blocks out hackers
This is Blackbird, my Night Fury
My Vesupa, Slate, by Bavelly.
Glacierstorm by AnoraSterkinstein!!! TYSM!!!!!!
Sonicala (M) Silhouette (F)
Shadowbreath (M) Razorwing (F)
*Deep breath*
*Straitens nonexistent tie*
*Exits in silence*
Tue, 03/14/2017 - 23:52
#2
~
Sure, I'd do a trade for you. I'd do a free pic for you too seeing as in my signature I say I draw stuff for free lol. But yeah, it'd be fun.
__________________
HUNTER'S SIGNATURE
AMAZINGLY AWESOME drawing of Lexa by Scalecakes! Thank you so much! (Also my profile pic)
______________________________________________________________________________
Drawing request status - OPEN
PM me details and a pic of your OC or anything you want drawn, and get it drawn by me.
HERE, HERE, and HERE are examples of my art.
​
​​This is my Fluffy Sun Lover adoptable, Little Miss Starshine, by the jaw-dropping Witcherforever!
(Left) My Signature Protector adoptable, Oaken, by the amazing Witcherforever! (Right) My other signature protector, Bones, by Werewolfgirl1253! They protect my signature and everything in it, so BEWARE!
Meet my human OC's:
Freya, Lexa, Lancelot. By the AMAZING Vanilia Viking!!!! TYSM! These are the updated, more Viking-like versions of them. Former versions can be found below.
(Left) Lexa in Valka's armour (red version) by the crazily talented TosiLohi! Thanks! (Right) Lexa by the marvelous AllyNadderRider! Thanks!
(Left) AMAZING drawing of my OC Lancelot Edorian by the fantastic Vanilia Viking! (Right) Just as amazing drawing of my main OC, Lezia Lexa Larkin by Vanilia Viking! Thanks!
(Left) And amazing headshot of Lancelot Edorian by Georginia47 (aka Geo)! (Right) Awesome drawing of Lexa in Valka's armor (red version) with her blonde hair (her original color) by ​Vanilia Viking!
(Left) By the amazing Vanilia Viking! It's amazing! (Right) Lexa and my BFF, Rhaeyne (Vanilia Viking) by Aisha Snowqueen! TYSM!
(Left) Edit by the WONDERFUL Nessie! TYSM! (Right) Lexa by the almost too good to be true Pixel! THANK YOU!
Lexa headshot by Werewolfgirl1235! TY!
_____________________________________________________________
_________________
Check out my unfinished and not to be continued fanfic of Lexa and Lancelot chapters (named The Story of Us):
The Story of Us: Official Tracking Post
_______________________________________________________________________
(Left) Amazing drawing of Lexa in Valka's armor (red version) by Aelyras! TYSM! (Right) Amazing drawing of my main Viking in Snoggletog theme, LezLexa by Frytha! Thanks!
LezLexa drawings by TosiLohi! Thanks so much fellow clan member!
​_______________________________
​Click HERE for my FAQ's about me.
​Click HERE for my drawing thread.
​Click HERE for my OC thread.
​______________________
(Left) Amazing drawing of Lexa by the o-so-talented Fireflash! Thank you! (Right) By the amazing Mangopopcorn!
My OC Lexa and my friend, Vanilia Viking by me! :D
LezLexa, my Viking by TosiLohi! Thanks so much!
Lexa by Archery and Dragons! Thanks so much!
By the amazing Vanilia Viking! She drew my beautiful Starblue for my birthday :D
Adorably cute drawing of Starblue given to me for Secret Santa by the amazing Vanilia Viking! Thanks!
(Left) Starblue by the fantasticly talented Duckei! TY! (Right) Starblue being silly and playing in a puddle by Alicornbrodie!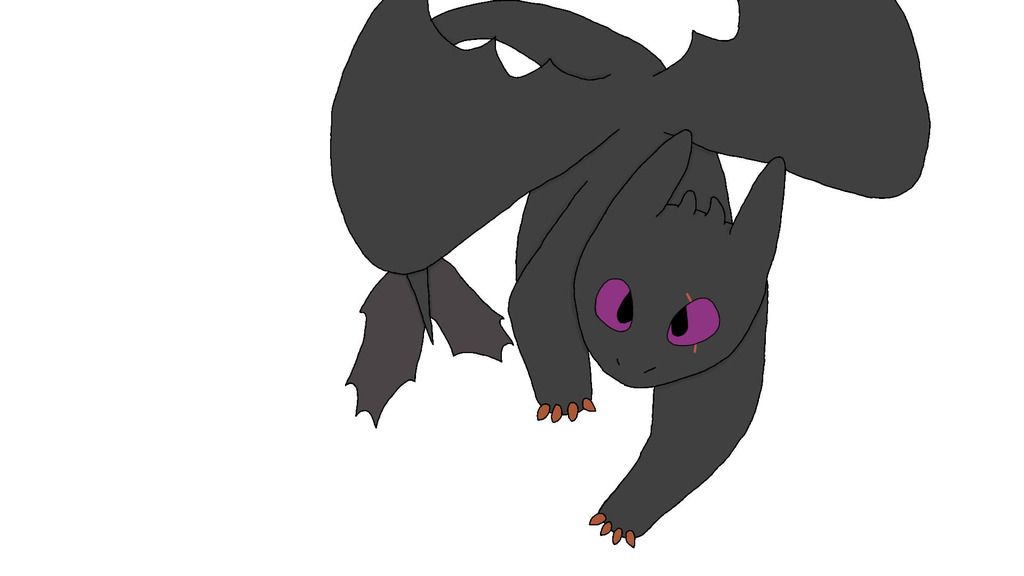 Starblue by FloofQueen! TYSM!
Isn't this just so cute? A birthday present from Aelyras! Thanks so much! I <3 It!
Above are adorable edits of Starblue by the ridiculously talented Georginia47!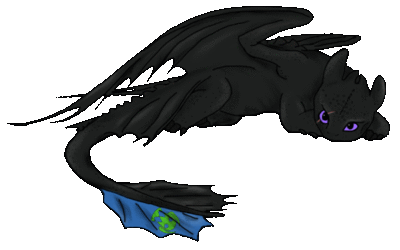 (Left) Amazing blinkie by no other than the best blinkie maker Nessie! (Right) Cute headshot of Starblue by Nessie!
(Left) Edit of Starblue by the spectacular Archery and Dragons! (Right) Cute edit of Starblue by amazing Aelyras!
Starblue the Night Fury by the amazing Scar Dragon Rider! Thank you!
Amazing blinkie of Starblue by ​DatOneTrumpet​!
Both of the above drawings of Starblue by ​DatOneTrumpet​! TYSM!
​
(Left) Awe-inspiring gif of Starblue by Laykary! (Right) Wonderful eye edit of Starblue by the talented Ruggedturf!
Both above by Lovlytigerss! Thank you so much!
(Left) By the awesome Georginia47! Thanks! (Right) By nightfuryatom4! Thanks!
(Left) Also by Georginia47! Thanks! (Right) By the talented Laykary (aka Lake) Thanks!
Both of thee above by the amazing and always kind LunarPride!! TYSM!
__________________________________________________________________________________
​I love editing, drawing and writing. I currently have a book with 70 thousand words. And P.S. to everyone, you can call me Hunter, or Hunt ;)​
​A little bit about my main OC, Lezia Lexa Larkin:
Dragons: Renzo (Sand Wraith) Starblue (Night Fury). Main dragon is Starblue.
She can control and create fire, which can come in handy with life threating events. When she discovered her power, her hair went from brown to red with a few streaks of white. She and Starblue received their scars from a Skrill. Long story short, they were flying and a Skrill attacked them for no reason. Lexa's fire wouldn't work in the storm, and Starblue didn't react fast enough. Panicked, Lexa's fire finally sparked. She shot the Skrill with a blast. It didn't hurt much, but it was enough to send the Skrill on it's way.
Parents: Deceased. They died long ago of a kind of infection.
Hobbies: Reading, spending time in her red glass palace with her dragons, taking long flights, racing, training with her dagger and dragons.
Weapon(s) of choice: Her golden dagger given to her by her deceased boyfriend (I know, it's like she has a curse).
​A little bit about my other OC, Lancelot Edorian:
Dragons: Sy (short for Sheldon Yoko, Flightmare) Hungarian (Armorwing) Fleetfoot (Razorwhip). Main dragon is Fleetfoot.
He's like any normal viking. He like's his family, his dragons, ect. Unlike a lot of vikings, he has no battle scars. He has a growing affection to Lexa.
Parents: Alive and healthy. A younger sister.
Hobbies: Also reading, flights, acting, going on adventures searching for more dragons and islands, and drawing.
Weapon(s) of choice: His to stainless steel axes.
________________________________________________________________________________________
An edit I did of my OC, Lexa, with her Sand Wraith Renzo.
As you can see in the pictures, I can edit colours, teleport people from one picture to another, and do other things too. So, look out for my editing and drawing threads.
__________________________________________________________________________________
Other OC edits & drawings:
Lexa and Polarstar by me.
LezLexa and baby Polarstar by the beyond talented Vanilia Viking!
Left, adorable drawing of my baby Woolly Howl, Leah, and right, chibi Armorwing, Hungarian, both by Vanilia Viking!
(Left) By the AMAZING Frytha! TYSM! (Right) AMAZING drawing of Lexa's sister, Freya, but Autumn5467!
(Left) My OC, Lexa, with her NF Starblue. By me. (Right) Lexa and Starblue by the talented Georgina47! TY!
(Above) Amazing screenshot edit by the skilled editor VeeVeela!! TYSM!
Lexa by the amazingly skilled editor Werewolfgirl1235! TYSM!
My OC, Sy (short for Sheldon Yoko) by Flowercrystal! Thanks!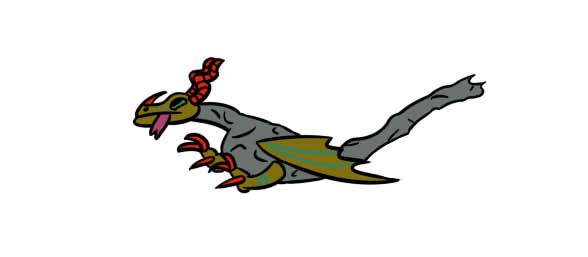 Hungarian chibi by the amazing FloofQueen! Thanks!
Freaking more-than-amazing drawing of Sy by the talented, artistic Ruggedturf! TYSM!
(Left) Fleetfoot by Archery and Dragons! (Right) Hungarian my OC by Flowercrystal!
​
Hungarian, Renzo, Fleetfoot. Bases by MegaboltPhoenix!
(Left) Very cute pic of Renzo & Lexa by Laykary! (Right) Cool drawing of Hungarian by Archery and Dragons!
A happy birthday gift from Vanilia Viking, of Lexa, Lancelot, and Rhaeyne (Vanilia Viking)! TYSM!
Lancelot by Ruggedturf! Thanks!
______________________________________________
​Proud member of...
DRAGON RACERS DRAGON RACERS OI OI OI!!!
(Banner by me)
Proud member of The Resistance! Below is my cyber dragon, Firest, by Megaboltphoenix.
Species: Monstrous Nightmare
Biotech: 94% Robot
Cyber Ability: Creates walls of fire coming from any direction or all directions.
​He also has a video game made by Megaboltphoenix, which can be found HERE.
The Resistance member-only badge.
__________________________________________________________________________
A picture of my future Stormcutter, Sumo, by the talented and amazing drawer SupeDragoTraine!
A drawing of my dog, Bones, done by the amazing Georginia47! Thank you so much!
__________________________________________
Me and my Night Fury by the amazing Cinderflower! TYSM Cinderflower!
The amazing edit of me and my Skrill, OC (don't ask me why I called him that;)), done by the amazingly talented Cinderflower! TYSM!
Me and OC, we are best friends for ever. No matter what separates us, we will always be together.
​_____________________________________________________________________
(Left) My Splinterhorn adoptable which I called Splinterhound by Flowercrystal! (Right) My Seaspike adoptable
called Kebab, by Werewolfgirl1235!
​
(Left) Vanilia (named after Vanilia Viking, my BFF) my Rocky Mountain Davus by MegaboltPhoenix! (Right) Lez the Whirlpool by DatOneTrumpet! TY!
Coraline, my Coral Leaper adoptable by Georginia47! She's based of the movie Coraline ;)
My Ukrainian Mistus adoptable, Vericops, by Megaboltphoenix! Thanks!
My Roaming Sand Devil adoptable, Usetess, by ScarfyWings! (Info HERE)
This is Maui, my Glowy Cave Lizard adoptable by ScarfyWings! (HERE is backstory)
Meet Eaglestorm, my Feathered Fan Wing adoptable by ScarfyWings. (Backstory HERE)
​Curanian, my Singing Fin Wing adoptable, by ScarfyWings! (Bacstory HERE)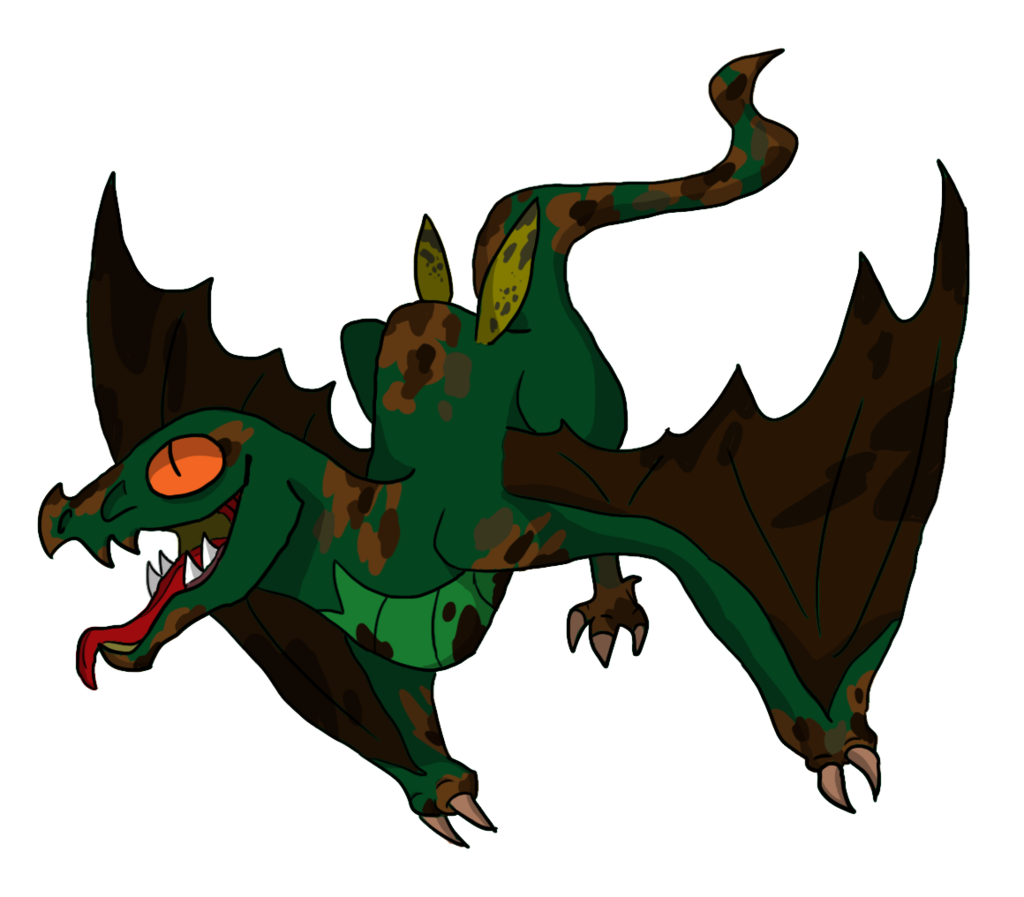 Meet Daredevil, my Shadow Hunter adoptable by ScarfyWings. Thanks! (Backstory HERE)
​My Ice Piercer adoptable, Glacier, by ​ScarfyWings!​ (Backstory HERE)
​Stormfall, my Storm Chaser adoptable by ​ScarfyWings​! Thank you! (Backstory HERE)
Spikes, adopted from Georginia47, base by Megaboltphoenix. Info can be found by clicking on either pics.
Hisense, my Sprectral Leviathan adoptable, by the amazing Wutend Bonfire!
_____________________________________________________________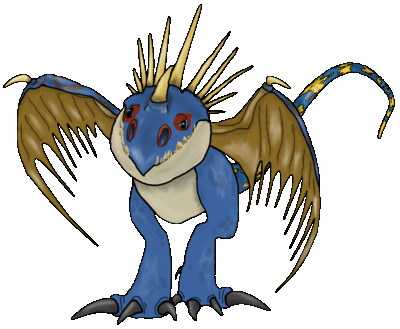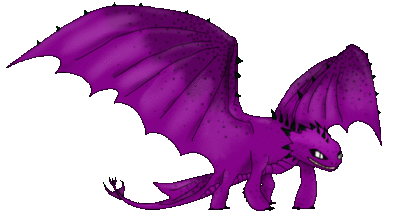 ​(Left) Nessie my in-game Deadly Nadder by Nessie! (Right) Renzo by Nessie! Thanks!
_____________________________________
AMAZING drawing of Sy by 1flower! TYSM! Though Christmas is over, I just couldn't say goodbye to this amazing pic.
_______________________________________________
​Statuses:
Stamps by SweetDuke
______________________________________
​LezLexa's Dragons
​Lozeno (Sand Wraith), Rhaeyne (Hobblegrunt), OC (Skrill), Lezia (Gronicicle), Shearwinder (Razorwhip)
​Lancelot (Death Song), Sprout n Lout (Zippleback), Lump (Gronckle), Baymax (Armorwing), BullBoo (Buffalord)
​Paralysis (Flightmare).
_______________________________________________________________
Well, this is the end of my horrible and boring siggy. The only good parts were the art :) Thank you all for the amazing edits and art.
Below is an amazing Night Fury headshot of Starblue by the creative and talented FloofQueen! TYSM!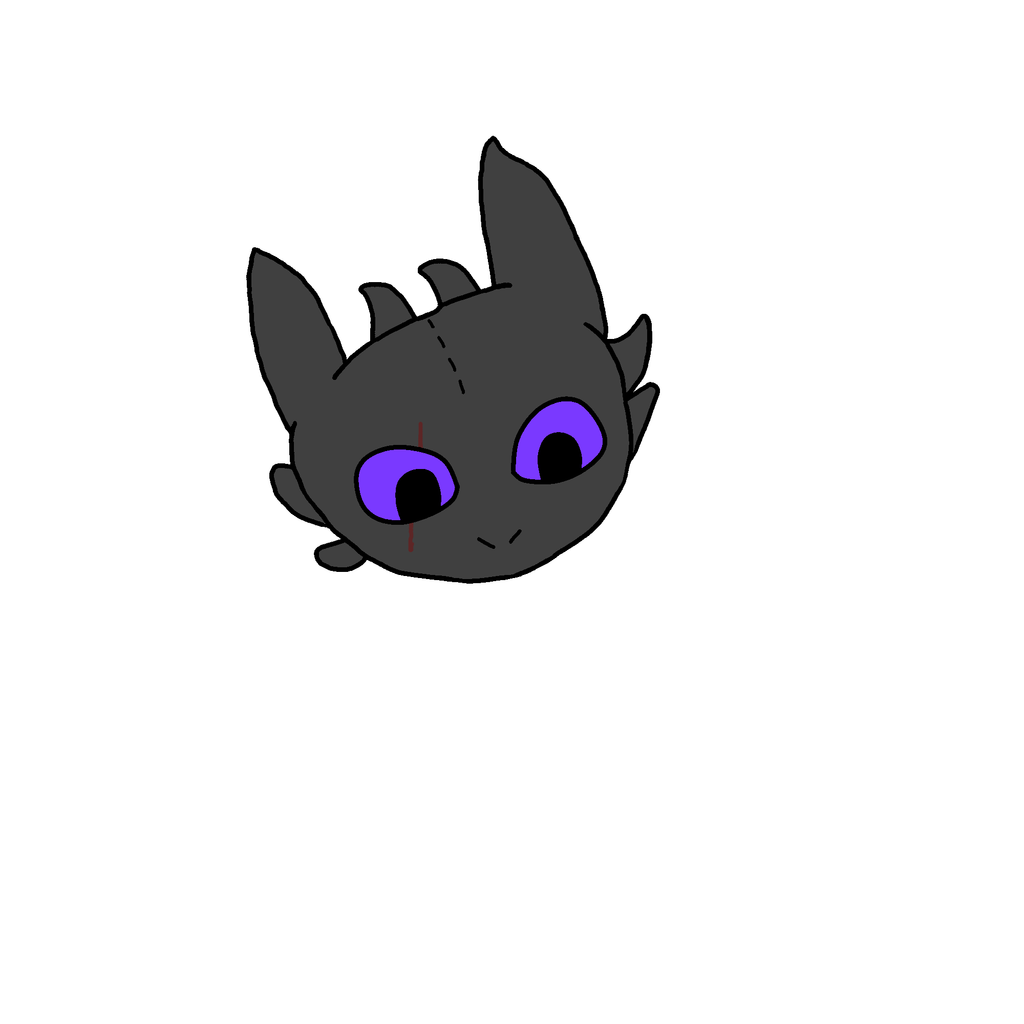 FAREWELL
Who's online
There are currently 67 users and 115 guests online.