Hunter's Drawing Museum
So I'm just going to post all my drawings here. Just to, you know, show y'all. I was feeling very sick, so I wasn't able to draw for two days, but now that I'm a bit better (not %100 better, but better) I had to just ... let it flow. I drew lots today, but we'll get to that later. First I'm going to start with my cartoonized drawings, drawings that I drew with hand and cartoonized it online:
One of my favourites of Toothless's eyes that I did quite some time ago.
This was even longer ago, but for some reason, even though it's not my best, it's one of my favourites.
I drew this Sand Wraith for Vanilia Viking, so it's more recent. I think it's one of my better drawings.
​
With this Triple Stryke, I tried to make the lines thicker, and I think it really came out well.
Here is a %100 digital drawing. I know. It's horrible.
Here is another:

With the pic above I tried doing just straight lines, but it didn't turn out very well.
And here are some hand drawn drawings:
​
And that's it for today. I'll post more tomorrow.
__________________
HUNTER'S SIGNATURE
AMAZINGLY AWESOME drawing of Lexa by Scalecakes! Thank you so much! (Also my profile pic)
______________________________________________________________________________
Drawing request status - OPEN
PM me details and a pic of your OC or anything you want drawn, and get it drawn by me.
HERE, HERE, and HERE are examples of my art.
​
​​This is my Fluffy Sun Lover adoptable, Little Miss Starshine, by the jaw-dropping Witcherforever!
(Left) My Signature Protector adoptable, Oaken, by the amazing Witcherforever! (Right) My other signature protector, Bones, by Werewolfgirl1253! They protect my signature and everything in it, so BEWARE!
Meet my human OC's:
Freya, Lexa, Lancelot. By the AMAZING Vanilia Viking!!!! TYSM! These are the updated, more Viking-like versions of them. Former versions can be found below.
(Left) Lexa in Valka's armour (red version) by the crazily talented TosiLohi! Thanks! (Right) Lexa by the marvelous AllyNadderRider! Thanks!
(Left) AMAZING drawing of my OC Lancelot Edorian by the fantastic Vanilia Viking! (Right) Just as amazing drawing of my main OC, Lezia Lexa Larkin by Vanilia Viking! Thanks!
(Left) And amazing headshot of Lancelot Edorian by Georginia47 (aka Geo)! (Right) Awesome drawing of Lexa in Valka's armor (red version) with her blonde hair (her original color) by ​Vanilia Viking!
(Left) By the amazing Vanilia Viking! It's amazing! (Right) Lexa and my BFF, Rhaeyne (Vanilia Viking) by Aisha Snowqueen! TYSM!
(Left) Edit by the WONDERFUL Nessie! TYSM! (Right) Lexa by the almost too good to be true Pixel! THANK YOU!
Lexa headshot by Werewolfgirl1235! TY!
_____________________________________________________________
_________________
Check out my unfinished and not to be continued fanfic of Lexa and Lancelot chapters (named The Story of Us):
The Story of Us: Official Tracking Post
_______________________________________________________________________
(Left) Amazing drawing of Lexa in Valka's armor (red version) by Aelyras! TYSM! (Right) Amazing drawing of my main Viking in Snoggletog theme, LezLexa by Frytha! Thanks!
LezLexa drawings by TosiLohi! Thanks so much fellow clan member!
​_______________________________
​Click HERE for my FAQ's about me.
​Click HERE for my drawing thread.
​Click HERE for my OC thread.
​______________________
(Left) Amazing drawing of Lexa by the o-so-talented Fireflash! Thank you! (Right) By the amazing Mangopopcorn!
My OC Lexa and my friend, Vanilia Viking by me! :D
LezLexa, my Viking by TosiLohi! Thanks so much!
Lexa by Archery and Dragons! Thanks so much!
By the amazing Vanilia Viking! She drew my beautiful Starblue for my birthday :D
Adorably cute drawing of Starblue given to me for Secret Santa by the amazing Vanilia Viking! Thanks!
(Left) Starblue by the fantasticly talented Duckei! TY! (Right) Starblue being silly and playing in a puddle by Alicornbrodie!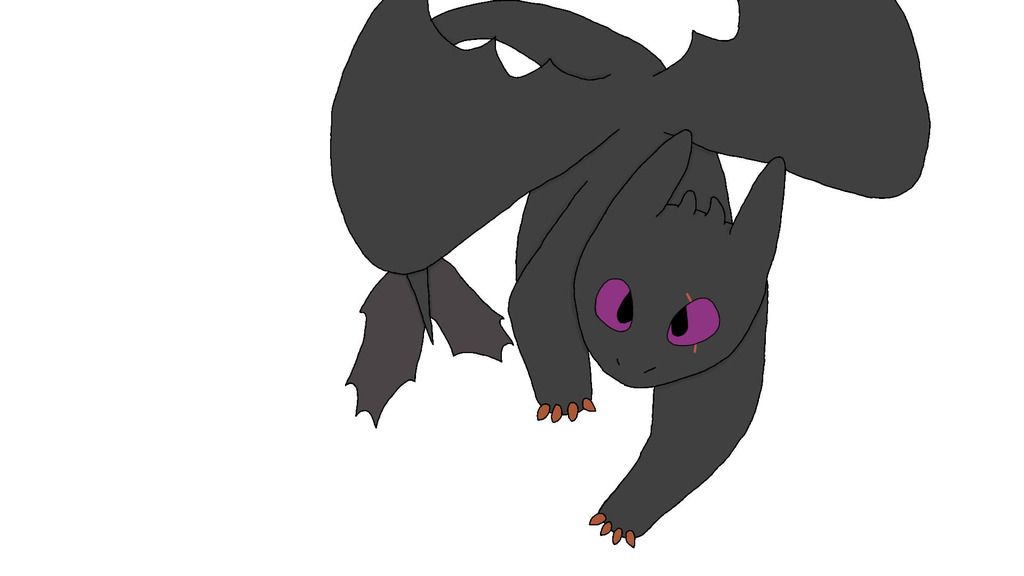 Starblue by FloofQueen! TYSM!
Isn't this just so cute? A birthday present from Aelyras! Thanks so much! I <3 It!
Above are adorable edits of Starblue by the ridiculously talented Georginia47!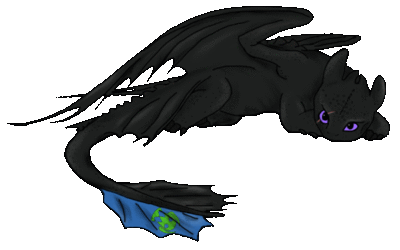 (Left) Amazing blinkie by no other than the best blinkie maker Nessie! (Right) Cute headshot of Starblue by Nessie!
(Left) Edit of Starblue by the spectacular Archery and Dragons! (Right) Cute edit of Starblue by amazing Aelyras!
Starblue the Night Fury by the amazing Scar Dragon Rider! Thank you!
Amazing blinkie of Starblue by ​DatOneTrumpet​!
Both of the above drawings of Starblue by ​DatOneTrumpet​! TYSM!
​
(Left) Awe-inspiring gif of Starblue by Laykary! (Right) Wonderful eye edit of Starblue by the talented Ruggedturf!
Both above by Lovlytigerss! Thank you so much!
(Left) By the awesome Georginia47! Thanks! (Right) By nightfuryatom4! Thanks!
(Left) Also by Georginia47! Thanks! (Right) By the talented Laykary (aka Lake) Thanks!
Both of thee above by the amazing and always kind LunarPride!! TYSM!
__________________________________________________________________________________
​I love editing, drawing and writing. I currently have a book with 70 thousand words. And P.S. to everyone, you can call me Hunter, or Hunt ;)​
​A little bit about my main OC, Lezia Lexa Larkin:
Dragons: Renzo (Sand Wraith) Starblue (Night Fury). Main dragon is Starblue.
She can control and create fire, which can come in handy with life threating events. When she discovered her power, her hair went from brown to red with a few streaks of white. She and Starblue received their scars from a Skrill. Long story short, they were flying and a Skrill attacked them for no reason. Lexa's fire wouldn't work in the storm, and Starblue didn't react fast enough. Panicked, Lexa's fire finally sparked. She shot the Skrill with a blast. It didn't hurt much, but it was enough to send the Skrill on it's way.
Parents: Deceased. They died long ago of a kind of infection.
Hobbies: Reading, spending time in her red glass palace with her dragons, taking long flights, racing, training with her dagger and dragons.
Weapon(s) of choice: Her golden dagger given to her by her deceased boyfriend (I know, it's like she has a curse).
​A little bit about my other OC, Lancelot Edorian:
Dragons: Sy (short for Sheldon Yoko, Flightmare) Hungarian (Armorwing) Fleetfoot (Razorwhip). Main dragon is Fleetfoot.
He's like any normal viking. He like's his family, his dragons, ect. Unlike a lot of vikings, he has no battle scars. He has a growing affection to Lexa.
Parents: Alive and healthy. A younger sister.
Hobbies: Also reading, flights, acting, going on adventures searching for more dragons and islands, and drawing.
Weapon(s) of choice: His to stainless steel axes.
________________________________________________________________________________________
An edit I did of my OC, Lexa, with her Sand Wraith Renzo.
As you can see in the pictures, I can edit colours, teleport people from one picture to another, and do other things too. So, look out for my editing and drawing threads.
__________________________________________________________________________________
Other OC edits & drawings:
Lexa and Polarstar by me.
LezLexa and baby Polarstar by the beyond talented Vanilia Viking!
Left, adorable drawing of my baby Woolly Howl, Leah, and right, chibi Armorwing, Hungarian, both by Vanilia Viking!
(Left) By the AMAZING Frytha! TYSM! (Right) AMAZING drawing of Lexa's sister, Freya, but Autumn5467!
(Left) My OC, Lexa, with her NF Starblue. By me. (Right) Lexa and Starblue by the talented Georgina47! TY!
(Above) Amazing screenshot edit by the skilled editor VeeVeela!! TYSM!
Lexa by the amazingly skilled editor Werewolfgirl1235! TYSM!
My OC, Sy (short for Sheldon Yoko) by Flowercrystal! Thanks!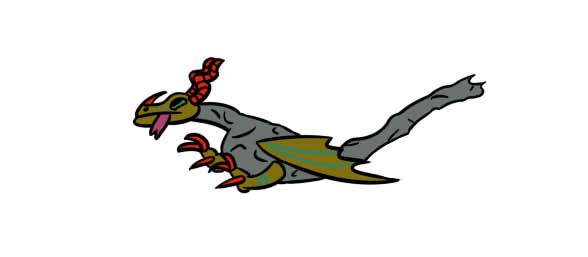 Hungarian chibi by the amazing FloofQueen! Thanks!
Freaking more-than-amazing drawing of Sy by the talented, artistic Ruggedturf! TYSM!
(Left) Fleetfoot by Archery and Dragons! (Right) Hungarian my OC by Flowercrystal!
​
Hungarian, Renzo, Fleetfoot. Bases by MegaboltPhoenix!
(Left) Very cute pic of Renzo & Lexa by Laykary! (Right) Cool drawing of Hungarian by Archery and Dragons!
A happy birthday gift from Vanilia Viking, of Lexa, Lancelot, and Rhaeyne (Vanilia Viking)! TYSM!
Lancelot by Ruggedturf! Thanks!
______________________________________________
​Proud member of...
DRAGON RACERS DRAGON RACERS OI OI OI!!!
(Banner by me)
Proud member of The Resistance! Below is my cyber dragon, Firest, by Megaboltphoenix.
Species: Monstrous Nightmare
Biotech: 94% Robot
Cyber Ability: Creates walls of fire coming from any direction or all directions.
​He also has a video game made by Megaboltphoenix, which can be found HERE.
The Resistance member-only badge.
__________________________________________________________________________
A picture of my future Stormcutter, Sumo, by the talented and amazing drawer SupeDragoTraine!
A drawing of my dog, Bones, done by the amazing Georginia47! Thank you so much!
__________________________________________
Me and my Night Fury by the amazing Cinderflower! TYSM Cinderflower!
The amazing edit of me and my Skrill, OC (don't ask me why I called him that;)), done by the amazingly talented Cinderflower! TYSM!
Me and OC, we are best friends for ever. No matter what separates us, we will always be together.
​_____________________________________________________________________
(Left) My Splinterhorn adoptable which I called Splinterhound by Flowercrystal! (Right) My Seaspike adoptable
called Kebab, by Werewolfgirl1235!
​
(Left) Vanilia (named after Vanilia Viking, my BFF) my Rocky Mountain Davus by MegaboltPhoenix! (Right) Lez the Whirlpool by DatOneTrumpet! TY!
Coraline, my Coral Leaper adoptable by Georginia47! She's based of the movie Coraline ;)
My Ukrainian Mistus adoptable, Vericops, by Megaboltphoenix! Thanks!
My Roaming Sand Devil adoptable, Usetess, by ScarfyWings! (Info HERE)
This is Maui, my Glowy Cave Lizard adoptable by ScarfyWings! (HERE is backstory)
Meet Eaglestorm, my Feathered Fan Wing adoptable by ScarfyWings. (Backstory HERE)
​Curanian, my Singing Fin Wing adoptable, by ScarfyWings! (Bacstory HERE)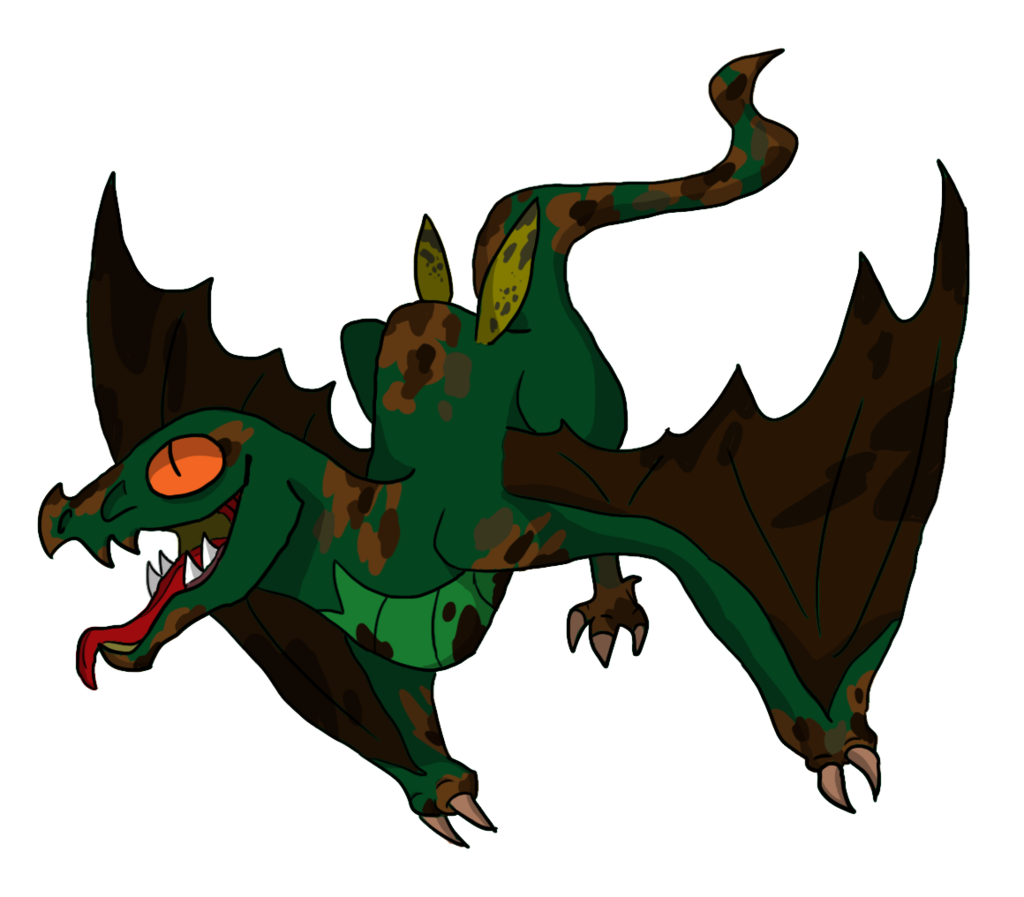 Meet Daredevil, my Shadow Hunter adoptable by ScarfyWings. Thanks! (Backstory HERE)
​My Ice Piercer adoptable, Glacier, by ​ScarfyWings!​ (Backstory HERE)
​Stormfall, my Storm Chaser adoptable by ​ScarfyWings​! Thank you! (Backstory HERE)
Spikes, adopted from Georginia47, base by Megaboltphoenix. Info can be found by clicking on either pics.
Hisense, my Sprectral Leviathan adoptable, by the amazing Wutend Bonfire!
_____________________________________________________________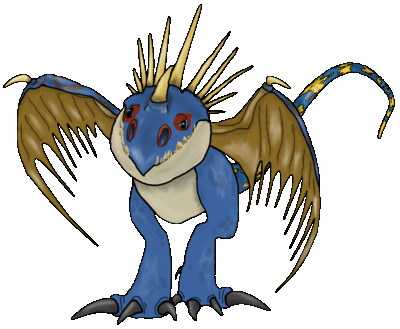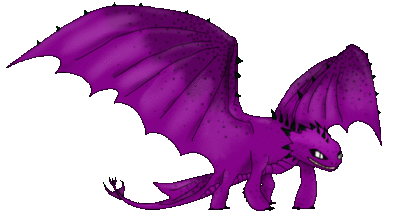 ​(Left) Nessie my in-game Deadly Nadder by Nessie! (Right) Renzo by Nessie! Thanks!
_____________________________________
AMAZING drawing of Sy by 1flower! TYSM! Though Christmas is over, I just couldn't say goodbye to this amazing pic.
_______________________________________________
​Statuses:
Stamps by SweetDuke
______________________________________
​LezLexa's Dragons
​Lozeno (Sand Wraith), Rhaeyne (Hobblegrunt), OC (Skrill), Lezia (Gronicicle), Shearwinder (Razorwhip)
​Lancelot (Death Song), Sprout n Lout (Zippleback), Lump (Gronckle), Baymax (Armorwing), BullBoo (Buffalord)
​Paralysis (Flightmare).
_______________________________________________________________
Well, this is the end of my horrible and boring siggy. The only good parts were the art :) Thank you all for the amazing edits and art.
Below is an amazing Night Fury headshot of Starblue by the creative and talented FloofQueen! TYSM!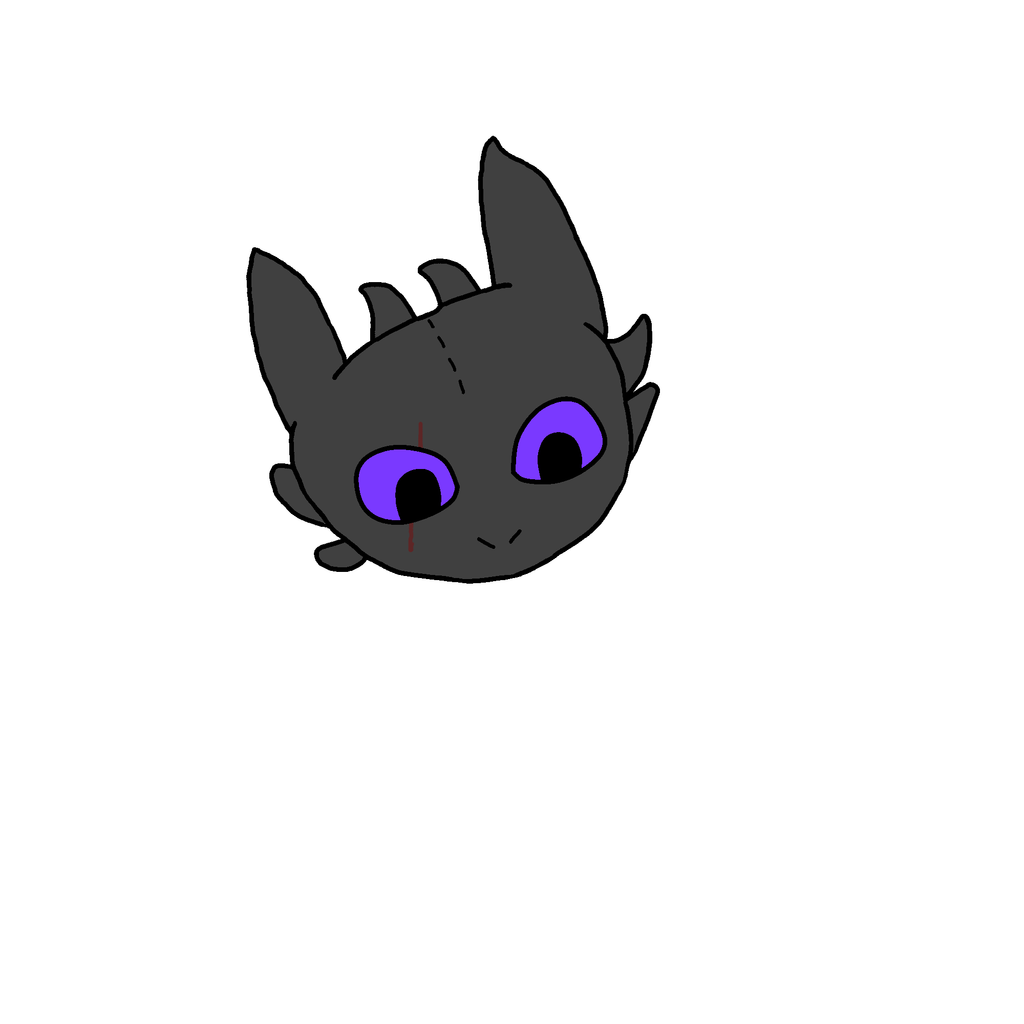 FAREWELL
Sun, 11/20/2016 - 22:08
#4
Tracking!!!! :DD   Love the
Tracking!!!! :DD
Love the Triple Stryke and the NIght Terror the most, but I love 'em all :D
__________________
"Everything will be ok in the end. If it's not ok, then it's not the end."
My Threads/Links:
(Rashel Bouncie by NovaNat) (Violet Bouncie by Scoubidous)
Nessie's NEW art thread
Nessie's Tutorials
Nessie's old Art
Nessie's Adoptables
Nessie's Gifs
Nessie's SoD Map
Nessie's Glitch Cave Guide
Nessie's Vikings Templates
Nessie's Comics
Nessie's Sketchbook
Nessie's Fanfiction: "The Dark Secret"
Nessie's Blog
DeviantArt
Soundcloud
Facebook
Steam
The Life of Ashley Sorethon(Tumblr)
Nessie's Art (Tumblr)
Kik
Squiby
Blinkies:
Night Fury - Nadder - Woolly Howl - Changewing - Skrill
Terrible Terror - Speed Stinger - Sand Wraith
SoD Anti-Hacking Team
THIS IS WAR banners here
!
(Drawings of Ashley and Rashel By Pixel )
( By Hattori ) My Main characters
Megan, Ashley, and Neoma Ashley ---- Rashel Ultra Violet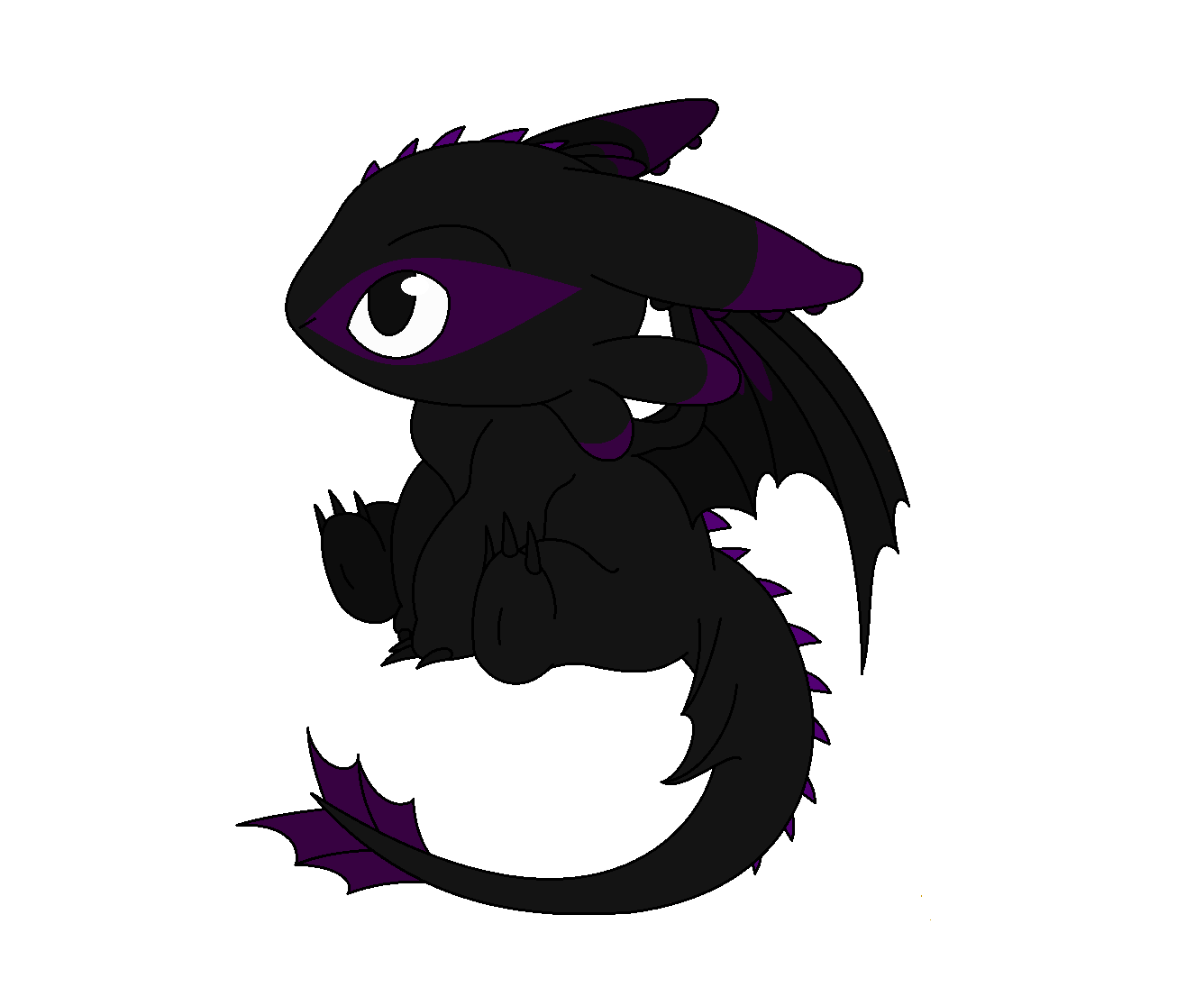 (By Nightmarerebuff) (Yes, I got the idea from other people, it is not my own idea.)
(By Defy) (By Defy)
(Ashley Chibi by hattori )
(Slideshows above by various artists) (Below by Frytha)
Alice Sorethon
Ashley Sorethon
Ethera Sorethon
Kent Sorethon
Maggie Sorethon
Maybel Sorethon
Rashel Sorethon
Sage Sorethon
Samuel Sorethon
Iris (Kayline) Sorethon

(Above by Hattori )
Cedrick
Age: 52
Relationship Status: Married to Sarah
Personality: Strong, Brave, caring, wants what's best for his family, also a hard worker.
Other: Chief of the Sorethon clan.
Main Dragon: Gale
Species: Skrill
Personality: The chief of the Sorethon dragons, so strict, but caring
Sarah
Age: 50
Relationship Status: Married to Cedrick
Personality: Also known as "Mother Sorethon" Has all the best characteristics of a Mother. The Sorethon clan is very important to her.
Main Dragon: Venus
Species: Gronckle
Personality: Loving and caring
Ethera
Age: 23
Relationship Status: Married to Shadow
Personality: Very competitive, a great warrior, uses brawn before brain in battle, but uses great battle tactics.
Other: Spends most of the time in the training arena. Got expelled from school for murder.
Main Dragon: Comet
Species: Monstrous Nightmare
Personality: Stubborn, loves training.
Ashley
Age: 19
Relationship Status: Widow - Tragically lost her love
Personality: Athletic, loving, caring, stands up for her friends always. Takes the lead, but is polite and respectful to others
Other: Adopted by the Sorethon's after her parents died. At that time Ashley was best friends with Rashel, and thought of the Sorethon's of her "second family"
Main Dragon: Megan
Species: Deadly Nadder
Personality: Loves speed flying and chicken eggs. Leader of Ashley's dragons. Married to Sharpflame with 3 kids
Rashel (My Main Viking)
Age: 19
Personality: Loves and cares for everyone, very cheerful, loves art, a bit cautious, but loves exploring,
Other: Job: Crafts/Invents furniture and other housefly items
Main Dragon: Ultra Violet
Species: Night Fury
Personality: Loves to help, always at Rashel's side. Not picky or stubborn, and has a great sense of humor and love
Viky
Age: 12
Personality: Loves to explore, draw, and hang out with friends.
Main Dragon: Mya
Species: Deadly Nadder
Personality: Loves to have fun, and pretty protective of anyone that encounters Viky. Of coarse, with the exception of her friends.
Isabella
Age: 9
Personality: Loves to map and create charts of the ocean. Can be a troublemaker at times.
Other: Her parent's were killed in a Dagur ambush, and was adopted by the Sorethons
Main Dragon: Anna
Species: Thunderdrum
Personality: Loves flying, never wants to touch the ground.
Samuel
Age: 36
Relationship Status: Married - Married to Kate
Personality: Very stubborn and strict, expects everyone to put forth their best
Other: Is next in line to rule over the Sorethon Clan
Main Dragon: Der & Rick
Species: Zippleback
Personality: Stubborn but a hard worker if they put their minds together
Kate
Age: 34
Relationship Status: Married - Married to Samuel
Personality: After she lost one of her twins daughters, she dedicated her life to the practice of healing
Other: Head Healer of Sorethon dragons and vikings
Main Dragon: Ericka
Species: Hobblegrunt
Personality: Helps everyone and loves everyone
Kent
Age: 14
Relationship Status: Currently dating a recently found, long lost best friend, Iris Kayline
Personality: Sensitive, loves to sketch and spend time outside in the woods, doesn't try in school, and is a bit lazy
Other: Spends a lot of time with Iris at the Isle of Night
Main Dragon: Dalin
Species: Deadly Nadder
Personality: Lazy, but very alert and protective when it comes to caring for Kent
Maybel
Age: 12
Personality: Born for pranking. Takes part in the Trouble Makers Clan, makes a great team with her twin sister.
Other: Found her thought to be dead, twin sister and her chagewing, they got together and saw how great of a team they are. But Maybelle wanted to stay away from Berk, and stay back with her Changewing pack.
Main Dragon: Kora
Species: Thunderdrum
Personality: Really quiet and agile for a thunderdrum. Really good at pulling away Maybel from the scene of action.
Maybelle
Age: 12
Personality: Was very sick at birth, and was stolen by a Changewing, leaving everyone to think she died at birth. She was found by her twin Maybel and together makes great pranks. Only a few people know she's alive.
Other: Lives on a classified island with the Changewings that raised her, stays invisible in Berk, never being seen, but in the few cases she has, she looks just like her twin.
Main Dragon: Marissa
Species: Changewing
Personality: Very caring, knew what was wrong with baby Maybelle and took her and raised her as her own.
Maggie
Age: 8
Personality: Wants to be a grown up, tries her best to prove herself.
Main Dragon: Zac
Species: Gronckle
Personality: loves to play and explore with Maggie
Alice
Age: 15
Personality: Happy and outgoing, spends all her time exploring with her one and only adorable Nadder.
Main Dragon: Wyler
Species: Deadly Nadder
Personality: Extremely adorable behavior, loves and obsesses over shiny things, the only way to draw him away is with brown trout.
Sage
Age: 13
Personality: Dark and violent. Loves spending time in Whispering Death Tunnels. Prefers to be alone.
Other: Very good at training Whispering Deaths
Main Dragon: Viper
Species: Whispering Death Personality: Stays and protects Sage
ADOPTS
(Click dragon to view more about them)
MY fav dragon cave dragons so far:
Lillian Sorethon - Worgen Feral Druid - 110 - Emerald Dream - <Emerald Dragon Riders>
Helix - Heart of the Aspects --- Skyler - Twilight Drake --- Rusty - Bronze Drake --- Charcoal - Blake Drake
Jorus - Cobalt Netherwing Drake --- Malfas - Purple Netherwing Drake --- Onyxien - Onyx Netherwing Drake
Sauraku - Azure Netherwing Drake --- Voranaku - Violet Netherwing Drake --- Zoya - Veridian Netherwing Drake
Frostbite - Nexus Whelpling --- Ember - Crimson Whelpling --- DeathSpark - Infinite Whelpling --- Draco - Celestial Dragon
Blizzard - Albino Chimaeraling
Dragonqueens-Dragon Queen Sorethon
SNOW LEOPARDS CLAN
Who's online
There are currently 55 users and 111 guests online.