HTTYD merchandise!
Okay, I have homeworks to do and yet here I am doing completely unrelated stuff!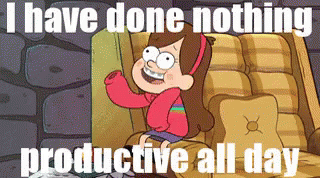 I went to the supermarket today, planning to just do basic groceries shopping, and I stumbled into the bioluminescent minidragons collection.
My mature self decided she needed them (it's only a month to my birthday so I thought I'd buy myself a present) so I went for Meatlug, because I'm a crazy Gronckle lady, and Hookfang (also because Stormfly, Toothless and the LF didn't look as well made, in my opinion) and I love them so much! Especially Hookfang, because he looks a lot more Chibi than Meatlug. I might also fix Meatlug's bumps' colors, because they're not quite precise.
(don't mind the chocolate wrapping in the background)
Although, I'm not sure how the glowing feature is supposed to work: they're supposed to change colors in cold temperature, so I left them in the freezer for half an hour, just to see. Unfortunately they didn't change color a bit, but I'm still really happy with my purchase!
Now what's the purpose of this thread? Not sure, I guess I just really wanted to share my enthusiasm with y'all! (considering I'm hitting twentyfive, it takes really nothing to make me happy)
Okay, after this I can go back to homework. but before I go, does anyone know if there's more dragons being part of this collection? I'd like to enlarge my personal own (perhaps with a CloudJumper or a Deathgripper or even a whispering death), but I didn't see Barf and Belch, for one. And I was kinda disappointed because they're my thirs favourite dragons among the riders' and I was looking forward to adding them to the family, eventually!
Do you guys have some awesome HTTYD merchandise to show me? I'd love to see some! Although there was probably a whole bunch of old threads about this subjects, if there are I'm so sorry for the lack of creativity!
Welp, I dunno how to end this thread. So I guess I'll just go. Goodnight y'all!
Thu, 08/29/2019 - 17:51
#1
*drowns in homework* *gets cat butt in face*
Happy birthday! And those are super cute! I can't decide between purchasing a Night Fury plushie or a Night Light plushie... xD
I'm procrastinating homework, too, so we'll be unproductive together xD