HTTYD Book Dragon Requests!
Hey All! Today I had the day off at work so I decided to doodle a bit and came up with a few book dragons in MS paint. (Yes MS paint cuz it's easy to refill bases and I'm too lazy to make fancy stuff for requests) They're kinda cute so I figured I'd open up requests on them, if this becomes popular for some reason I'll dream up a few more bases depending on what people are requesting. Anyways, before we get to the fun stuff, how about some rules:
1) No Stealing
2) Request one at a time, I don't wanna see a request for like 7 of everything
3) If I get bored or busy I'll stop doing them, sorry
4) Request or ask for permission before dancing off and using my bases
5) If you don't see a species you like, request I make a new one, but no promises. I have to be interested
6) No hex codes please, I don't wanna go searching for a color
7) I can say no to a request if I like, I'm busy and can't always do these things
8) Please use and give credit
9) Fill out my form
10) Have fun! (and I wanted 10 rules)
Examples, okay these are the 2 I have so far, and I never read the books so I'm sorry if they're not exact
Long Eared Caretaker Dragon
Marsh Tiger
And here's the Form:
Name:
Gender:
Short Story: Can be anything, like how you met, or an adventure, personality, etc
Base Color:
Marking Color:
Details Color:
If you want to see another species, ask for it and maybe I'll do it :)
*Don't Reply to DNR Posts
Sat, 04/01/2017 - 00:59
#3
Doomfang?
Do you think you could do a Doomfang? They're my favorite in the series!
The Doomfang is a very large sea dragon and are described as being "black as your darkest nightmares" with bright green eyes and teeth that are just as green as its eyes. It's described as being large, agile, and "extremely beautiful" with excellent eyesight, hearing, and sense of smell. It has wings and legs (how many is not specified) and is armed with "fearsome fangs and claws." Their forked tongue can reach up to 100 meters in length. There's not much known about this dragon's design...one of the interesting things about making it is that you can take some artistic license. But we do have these illustrations of its head, neck, and tail.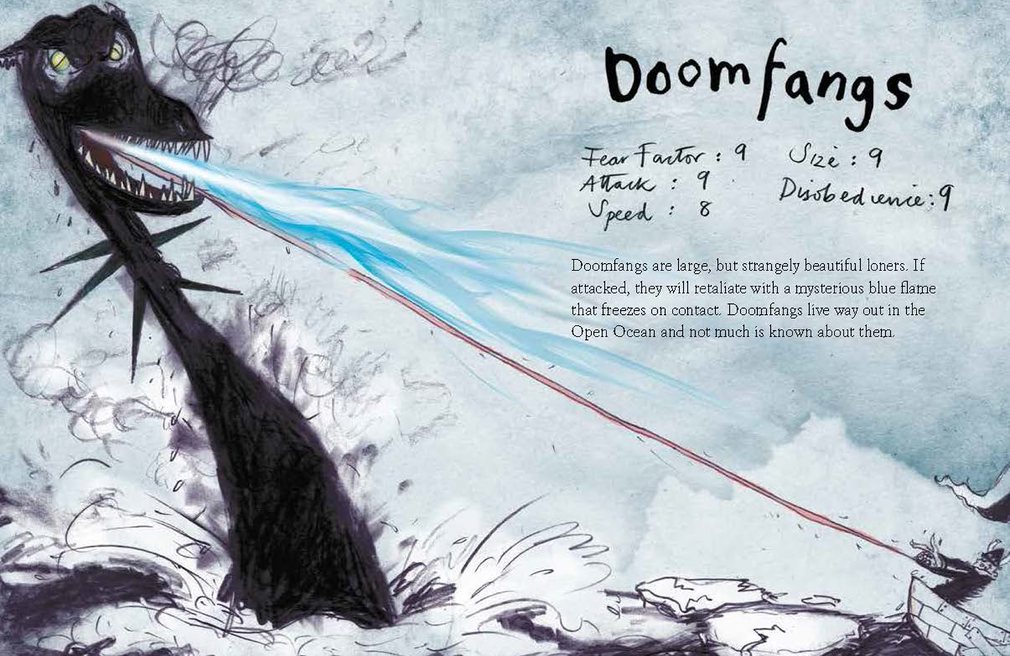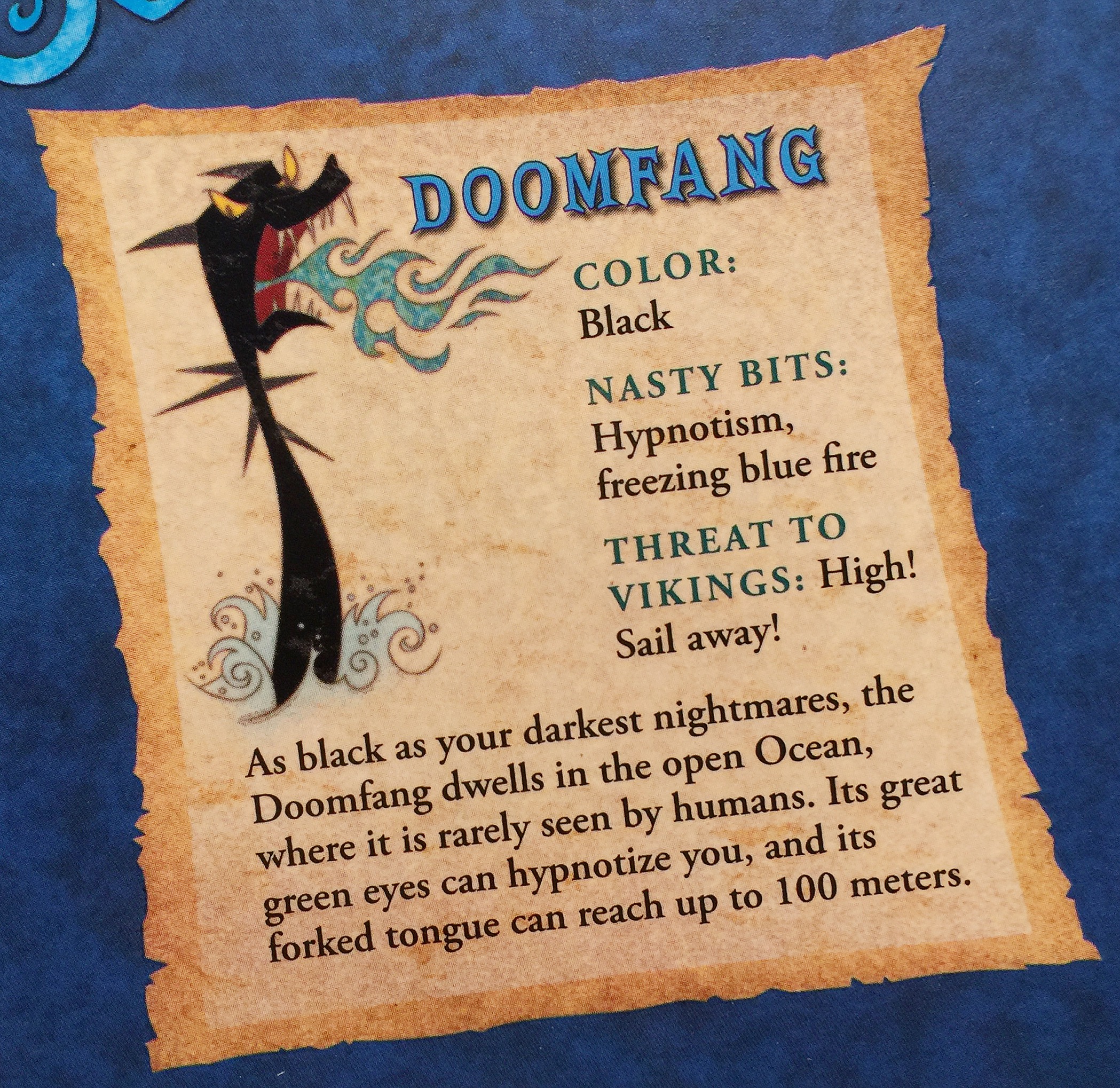 Would this be a species you'd be interested in drawing? If so, I'll fill out the form! :)