How It Works
The chosen Viking will be featured on our Community page, where you will be officially recognized as a top Dragon Trainer of SoD! Write your profile with a unique Viking attitude and personality, and post a picture below to display your accomplishments proudly.
Below, you will find an example of what kind of information you can include, but don't let it limit your creativity! You can talk about your goals as a Dragon Trainer, what you like to do with your dragon in SoD, where you like to hangout the most, or a creative story of your time defending Berk!
---
Viking Name: brynjolf
Dragon Name (Breed): Spike (Deadly Nadder)
Clan: School of Dragons
Hobbies/Interests: Forging weapons and helping other Vikings through their training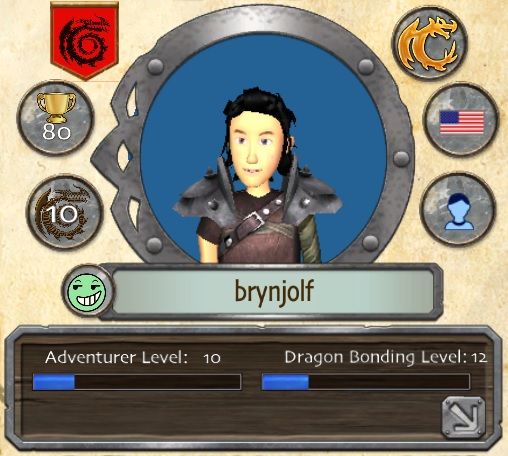 Whatsup? This is brnjolf. I have high expectation for myself and my dragon, so we train pretty hard together (more than 8 hours a day!). I enjoy helping new recruits adapt to the unforgiving weather condition in Berk and tough training in the school. Spike and I love to hang out in the Wilderness. There are lots of high grounds and caves where we can practice flying. We love racing! All the tracks are awesome and I get to earn Trophies to help out my Clan so it's pretty cool. I pretty much just eat whatever I grow in my farm, don't have any preference, but Spike really likes halibut, so we always go to the outskirts of the school to fish for some fresh halibuts. That pretty much sums up who I am. I'm pretty cool and friendly, so whenever you have any questions or issues, I'd love to help!
Wed, 02/05/2014 - 14:52
#4
Viking of the Week
Hey all, the selected Viking of the Week will be posted on our Community page every Thursday. Be sure to check back tomorrow to find out if you are featured! Note that there are a lot of outstanding Dragon Trainers in SoD (including yourself!) so even if you're not chosen this week, it does not mean you will not be featured in the future. Hope that clear things up for you guys. If you have multiple Viking profiles, be sure to post those up too! Thanks!