How To Grow Your Clan Size With Another Account! [Not profile, account.]
Hello, disclaimer, this takes gems... Sorry... But the good news is that this won't take YOUR gems as it will take your alternate account's gems! So I'll just stop talking and get right into it.
WHAT YOU WILL NEED:
-An alt account.
-Gems on it.
-The alt must be in your clan.
-Some time to wait on the loading screens.
WHAT YOU DO:
1. You will have to transfer the clan to your alternate account. How you do this is make them an elder, you should see some unlit buttons light up. Press the next /\ arrow. Then your clan will be transfered.
2. Go to your alt and your clan page. Press settings, and increase the amount of players to whatever you want. Then once your done customizing it, press save. You just spent the gems.
3. Make your main player the leader again by doing prossess 1 again. You then can go back to your main account and have a massive clan, and all of your gems still there.
I hope this helped any clan leader who wanted to grow their clan but didn't have / want to spend the gems on their account. If you dont have one, I'll post another Topic on how to get a alternate account. Yes this is cheap but I think it is perfectly legit as you are taking from your own gems.
-The Ruler of the Skies. See you in the next post!
__________________
THE RULER OF THE SKIES:
IGN: iRuleTheSkies
Best dragon: Titan Screaming Death
All dragons:
-Titan Screaming Death
-Titan Snow Wraith
-Titan Monstrous Nightmare
-Adult DeathSong
-Adult Singe Tail
-Adult Razorwhip
-Adult Groncle
-Adult Whispering Death
-Adult Whispering Death
-Adult Typhoomerang
-Adult Deadly Nadder
-Adult Groncicle
-Baby Deadly Nadder
-Baby Hobblegrunt
-Baby Wispering Death (no stable. ;-;)
Stars: Silver 2 1/2
Guild: The Final Storm
MemberShip: None
Tue, 12/27/2016 - 11:00
#1
Wiggles the whispering death ate my subject
Aren't gems on an alternate account still your gems?
__________________
Hypergoof.
Seen here with a snow nadder and a statue Termite gave her because she couldn't sell it.
(Wiggles bit it's left arm off.)
Below is my profile pic made bigger to show the amazing detail
It's Hypergoof going berserk with a durian mace.
(Drawn by my amazing sister)
(She even drew the fur on the shoes)
(My in game character)- A friendly young Viking who interacts better with dragons than with people. This is partly because although she now lives on Berk her family was originally from the Berserker tribe. When Dagger came to power Hypergoof, her sister and her parents were forced to flee as they were terrified of their new chief after he threatened to kill Hypergoof's parents for speaking out. The family found a new home on Berk. After working hard to get the Hooligans (what Hiccup's tribe was called in the books) to trust her (mostly) Hypergoof got a job working at a dragon rehabilitation center which is part of the reason she knows so many dragons. Hypergoof has a few problems. One, she is terrified of hot things. (A problem I myself have) She will not touch any stoker class dragons as a result. (With the exception of two individuals) She will still try to help a injured stoker as long as she doesn't have to touch it. Her other problem is also based on one of mine. I am Hypersensitive to sound and certain noises hurt me. Hypergoof has this too but in her the pain can cause her to go Berserk. One of the worst noises is whistling. She will attack anyone who does it near her. (Note this does not mean that I will fire troll those who's character whistles in game. It is a character trait for role playing and storytelling only.) Hypergoof also can't stand large crowds for too long. She will often retreat if things get too noisy. Hypergoof is a good fisher and farmer but a horrible fighter. (Unless she goes Berserk in which case she may get hurt but will do significant damage to her opponent.) She is generally friendly unless she gets stressed out in which case she becomes snappy. Most of her friends are dragons. Because of this Hypergoof has picked up dragoneese and speaks it quite fluently.
Littlebird (Hypergoof's sister) and Hypergoof's parents don't have much back story at the moment. None are in game.
Termite- Is one of Hypergoof's few human friends. (She is in game now as HypersFriendTermite. The chances of seeing her are low though. If seen she will probably be with Wiggles.) She is a woodworker hence the name. She didn't trust Hypergoof when they first met but soon found that they had a lot in common. She is the true trainer of Wiggles but often leaves him with Hypergoof when she must work on something. Hypergoof and Termite like to take dragon food out into the wilderness ware they wait to see what shows up. A pass time they lovingly call dragonwaching.
Wiggles
(wants to chew on Mildew's new chair just off camera)
(FUN FACT: Mildew is one of the only people Wiggles doesn't like)
A young rambunctious whispering death with a sweet heart but a naughty mind. Hypergoof's friend Termite adopted him as a baby when his whole family was killed by dragon slayers. Unlike most of his species Wiggles could be described as... cuddly. He wants to be friends with everyone he meets and seems completely oblivious to his size and appearance. He simply does not understand that he is scary and is baffled that some people won't play with him or give him a hug. His best friend growing up was Termite's mutt of a dog Drool, and Wiggles learned the odd habit of waging his tail from his canine friend. Most dignified dragons (especially whispering deaths) are appalled by the behavior but no amount of laughing at Wiggles or begging him to stop for the sake of dignity will change anything. Wiggles simply doesn't care. All that matters to him is how much fun he's having. He will even allow himself to be dressed up for snoggletog and will parade around in the Jingle bells and antlers with pride. (As seen here.) Wiggles is an all around charming and sweet creacher but he is not without flaws. He can not be left alone for more than five minutes or else he will chew on something, especially furniture. Usually damaging it beyond repair. He can not be taken to a marketplace because the concept that Termite "hasn't bought that yet and so he shouldn't eat it" is something he can not seem to grasp. Nore is the one that "That doesn't belong to us!" Termite has taken to carrying a bag of dried mutton strips (Mutton is Wiggles's favorite) to redirect the serpent's attention if she catches him with the look in his eyes that she learned to recognize as his "I'm going to chew on that" face. Despite her best efforts Wiggles is a hand full and Termite often leaves him with Hypergoof if she has to go do some woodworking. Wiggles thinks of Termite as his mother but he thinks of Hypergoof as a friend and enjoys playing with her. Hypergoof shows no fear towards him at all and will even let Wiggles hug her if he asks permission first. (Hypergoof does not like being touched without warning but will happily accept a hug from a friend.) Interestingly Hypergoof found that Wiggles is a very good racer despite his poor eyesight.
Cuteseepie
(Relaxing at home)
The first dragon Hypergoof ever rescued and one of her closest friends. He is a Pink and Blue deadly nadder. When he was a hatchling his curiosity got the better of him. He wandered away from his nest in the dead of winter and found himself lost in a blizzard which would have been the end of him if he hadn't stumbled onto the front lawn of Hypergoof's house. His crys alerted the family who quickly took him in out of the cold and thus saved his life. Cuteseepie and Hypergoof have been friends ever since. Cuteseepie has a mellow gentle nature broken up occasionally for excitement at an adventure. He will defend Hypergoof or if need be prevent her from attacking someone who whistled. His level headedness balances out against Hypergoof's goofyness rather nicely.
Ziggy
(Showing off again)
A skrill that Hypergoof found injured while dragon watching. Her success in helping him helped her get the job she currently has and also built up a friendship between Hypergoof and Ziggy. It probably helped that Ziggy is not a very old skrill, only having just left his parents, before somehow getting hurt. Much like a cat Ziggy tries to be more dignified than he really is. One moment showing off his impressive wingspan with a majestic yawn and the next he's off chaiseing a light or a leaf when he thinks no one is looking. He often roles his eyes when Hypergoof playfully teases him by saying his name in a funny pitch or calling him "The Zigster" but a poorly hidden grin betrays the fact that he doesn't mind as much as he lets on. Ziggy is decently friendly to most people who don't insult his dignity (only his close friends are allowed to do that) but he is still technically a wild skrill. He spends most of his time off chaising storms and doing whatever else wild skrills do only he stops by every once in a while to visit Hypergoof. Manny people wonder why he keeps coming back as he always seems more annoyed with Hypergoof than anything but it is just a mask. A false front. He secretly really enjoys her company. In fact perhaps Hypergoof's absurdity amuses him. FUN FACT: Before meeting Ziggy it was Hypergoof's life dream to see a live skrill. (Partly her Berserker heritage) For her meeting Ziggy was akin to meeting a celebrity. Of course things got more normal between them as they got to know each other but Hypergoof is still pretty darn proud that a skrill let her be his friend.
Causemoe
(Knows the owner of this house hates it when he sits there)
A young flightmare who was one of Ziggy's friends then also became Hypergoof's friend when Ziggy brought him to Berk. Unlike Ziggy though, Causemoe decided that he liked Berk and the school so much that he would stay. He is a complete showoff and loves to be the center of attention. He can get huffy if he finds someone who does one of his favorite things better than him. He especially hates it that Wanda can glow brighter than him. She often tones down her glow when she's near him to spare his feelings.
Wanda
(Knows the best places for the best view)
As mentioned before, Hypergoof is scared of stoker class dragons. When approached by a fireworm her normal reaction is to flip out as if the little dragon was a bee. Wanda however is an exception to this rule and not only is she a fireworm but she is a fireworm queen. Hypergoof once got herself lost in a snowstorm and was found by one of Wanda's workers unconscious and soon to freeze if something wasn't done. Wanda is a very empathetic dragon. Even though she didn't trust humans she didn't want to see a helpless creacher d.ie in such a way. She took Hypergoof into her nest to warm up. Hypergoof was stuck there for several days not knowing which way was home until Cuteseepie tracked her down by scent and took her back to the village. During Hypergoof's time in the nest Wanda decided she liked this little human. Hypergoof was terrified of most of Wanda's children and since Wanda didn't understand Norse yet Hypergoof communicated her unease by sticking as close to the fireworm queen as she would allow. Purposely mimicking the bodylanguig of a scared puppy to get her point across. Wanda was sympathetic of Hypergoof's fear and allowed the little human to stay near. Keeping the meaner members of her family at bay until Cuteseepie could find the lost viking. Wanda was a bit suprized to find that a dragon was the one looking for the girl. She has a healthy dose of curiosity in her and often visits Berk for "research purposes" as she calls it. Wanda is curious about humans and wants to learn about them. Hypergoof is grateful to Wanda for her kindness and will come when she calls. Something Wanda finds amusing but also gives her an easy target to study. Personalitywise Wanda is the type of person one might have a fancy tea party with. She is every bit a queen but is also an intellectual with a kind heart. She hangs around Berk to study the uneeq human and dragon interactions there. Seeking how to possibly spread that type of friendship for the good of dragon kind.
Burpetta
(Wonders if she'd get in trouble for blasting me into the water behind the camera)
A pink thunderdrum who someone in the dragon rehab center found as a baby then dumped on Hypergoof since no one wanted to deal with the hatchling. Their relationship started out terribly due to Hypergoof's sound sensitivity. In the beginning Hypergoof could barely stand Burpetta but eventually the dragon realized that her loudness has hurting the human and learned to be more gentle with Hypergoof's delicate ears. Sometimes Burpetta can be careless but she never means any harm and will correct her behavior when she eventually realizes she did wrong. She is kind by nature but loves a bit of mischief now and then. She also has a bit of the stubbornness common in her breed. Once she sets her mind to something it is difficult to convince her otherwise.
Chomp
(Sleeping like the baby he is)
A screaming death. He is the baby of the group despite being the biggest member of it. When Alven found out that one of the eggs he'd planted under Berk had hatched a screaming death he decided he wanted such a beast for himself. He knew he couldn't capture the adult so he decided to get his hands on a hatchling. He captured a bunch of the successful breeding pair's family members in the hopes that more of them would carry the incredibly rare screaming death gene. The captive dragons were force bread and after many many attempts Alven got what he wanted. He didn't get to keep it though as a couple Hooligans who had snuck into Alven's hideout looking for helpful info about future plans found the baby screaming death instead. They took it back to Berk to figure out what to do with it. Several people wanted to kill the little guy before he could grow into an island eater but Hypergoof over heard and was horrified. She knew what it felt like to be disliked for what she was rather than who she was. Some people didn't trust her because she was a Berserker. She knew it wasn't fair to judge someone that way. She stole Chomp and (With Wiggles and Termite's permission) hid him down Wiggles's tunnels. Wiggles didn't mind and enjoyed having a roommate to play with. Chomp stayed there unknown until his loudness and the sheer amount of food being brought down there gave him away. By then though he was old enough that he had enough personality to proved him a gentle giant rather than a monster and he was allowed to stay. He is not at all a full grown screaming death and has the personality of a giant toddler. He is surprisingly gentle especially considering his breed. He is so mild tempered that he will stare blankly at fire trolls wondering what they are doing. He will only engage if he thinks it's a game. Despite his gentleness his size and strength can be a problem. He will occasionally knock someone over with his tail by accident then stare at them in confusion not smart enough to understand why the person fell but knowing it was still somehow his fault. When other screaming deaths were allowed into the school Chomp was thrilled to have playmates his size. Chomp is very much still a baby mindwise. He is very food oreeinted and can be prompted to do nearly anything for a snack. It's a very good thing he doesn't consider humans food. It's hard to imagine that he could ever be related to the screaming death who once tried to eat Berk but he is. The danjoris one happens to be his somewhat distant uncle. Fun fact: Hypergoof often refers to Chomp's uncle as Mr. Island munch and insists that she will continue to do so until his actual name is found out or created.
Punaluu
(LOVES sand)
(I really shouldn't be suprized)
A female sand wraith. Punaluu comes from a subspeasys of sand wraith on a volcanic island with black sand. (Like the beach Punaluu is named after.) As such they adapted to the environment by becoming black. A side affect of this is that now the subspeacys looks even more like a nightfurry than the normal ones. Some money hungry showmen found out about them and decided to make a quick buck. They stoll an egg from this island and paraded the black hatchling around claiming it to be a nightfurry. This charade ended when they made the mistake of bringing their show to Berk. Seeing that the dragon was being treated badly the Hooligans took the baby from the showmen and took it to the dragon rehabilitation center for treatment for whip wounds and malnutrition. Punaluu is much healthier now and is a happy energetic young sand wraith. One problem she has is that her dark coloring is only designed for a certain type of area and she can not camouflage most of the time because of it. Not being able to hide occasionally gives her episodes of anxiety but a quick trip to a beach ushuly fixes it. She is very shy around strangers but around those she knows she is a complete goof. She can also be a bit naughty. Sometimes she feels out of place like she doesn't belong and so interacts well with Hypergoof who doesn't fit in all that well ether.
Bumbles the candy loving Lazersight Vesperwing who likes to stalk me for my food.
(And probably the only adoptable I'll ever adopt)
Adopted from goldenfury360 who made the species
lineart done by NightmareRebuff
Click here if you want a Lazersight Vesperwing of your own;http://forum.schoolofdragons.com/content/introducing-lazersight-vesperwing
(I have other dragons but I didn't want to make my sig any longer. I have removed some that were once there too)
Tue, 12/27/2016 - 11:18
#2
I think he means create a
I think he means create a whole other account, not a another viking profile. Like another account that you'd have to enter your age for, your username, etc. I was actaully confused about that too, before I realized what he meant. Besides the bit of confusion, this idea is great!
__________________
(Profile picture of me and my Parakeet, Bella, who passed away years ago. We were very close. The drawing was by the amazing Vanilia Viking! TYSM!
​
Signature under construction. Please come bzck again soon! XD
Tue, 12/27/2016 - 11:29
#3
Yes.
Correct, not another profile, a new account.
Tue, 12/27/2016 - 12:23
#4
Tracking
How many gems does starting a clan cost anyway?
__________________
Siggy under perpetual construction...
​​
​I am a proud member of the SoDPD!
Table of Contents:
​OC Human Bios
​OC Dragon Bios
​RPs I've been in
​List of Fandoms
Not so random facts about me
Fantasy Idea Corner
Random quotes
​
Viking ID created by Navlyn Fury the Talented!
​Human OC's:
​Topaz Gypsy
Digital art of Paz by Arrowalker the Amazing! Drawing of Topaz Gypsy by Ally Kay the Skilled!
Age: 15
Gender: Female
Occupation: Gothi's apprentice
Backstory:
When Paz was 3, she and her parents were sailing along with the rest of their tribe to find a new island. When a huge storm capsized the boat in the middle of the night, it killed the majority of the tribe, including her father. The remaining few washed up on the shores of Berk. When they realized they had been blown drastically off course, Stoic offered to let them stay, under the condition that they became members of the tribe of Berk. Shortly afterwards, however, Paz's mother had contracted an unknown illness (pneumonia) and died. Gothi, who had grown fond of the child in that short time, decieded to raise her as an apprentice.
Due to her postion with Gothi, she does have an aqquaintence with Hiccup and the other dragon riders, but that's about it. When she's not studying at the School of Dragons during the school year, she's assisting Gothi at her house. She recieved a deep scar across her right eye when training her first dragon Minty. Fortunetly it doesn't affect her vision. It does, however, tend to flare up on occasions, which makes it burn and turn an irritated red.
​If you want to learn more about Paz, then click the title below for backstory fanfiction about her done by IrishMexicanViking the Stellar!
(Thank you so, so much for this, IMV, it means a lot!)
Likes: Animals, music, stargazing, watching the sunrise/ sunset, being helpful or witty (which doesn't happen often), practicing with her ax, hanging out with friends (also doesn't happen often)
Dislikes: Being belittled because of her occasional naiveness and/ or appearance (She looks 1-2 years younger than she actually is), the dark/ unknown, romance, pink, girly things in general, the taste of mint (suprisingly enough, she likes the smell though)
((Note: Besides her axe, Paz also carries a leather satchel, which has a small first aid kit, compass, a whittleing knife that she uses to carve patterns on her ax handle, a small spyglass and various other items))
((Funfact: Paz means peace in Spanish, which I did not know when first creating the character. Ironically enough, being peacefull is not one of her strongsuits))
​Arion Strider
Age: 25
Gender: Male
Occupation: Fisherman
Personality: Very quiet and reserved. He seems like a shady character, and is very experienced in hustling, but will generally mind his own buisness if you mind yours. Working in the fishing trade, Arion has a harpoon as tall as he is for his weapon of choice.
Backstory: Originating from the same tribe as Paz, they were part of two separate clans. The cheif came from Arion's clan, but Paz's wished they had a chief from their's. When they had set out to claim new lands for the tribe, Paz's tribe had declared mutiny, with her father heading the rebellion. If it wasn't for the storm, He probably would've succeded too. It's because of this that Arion holds a deep grudge against Paz that's not going away anytime soon.
Dragon OC's
​Paz's Dragons
Pencil sketch by Lulu6161 the Awesome!
Dragon's name: mint chip
Nickname: Minty
Gender: Female
Species: Deadly Nadder
Class: Tracker (Still don't get why they were moved out of the Sharp class)
Color: Mint Green (Hence the name) with beige details.
Personality: A loyal dragon with a generous helping of wit and sass. She doesn't really see anyone as in charge, so she can be somewhat unpredictable, doing what she wants or thinks is better. She will stick one of her spines in you if annoyed, which Paz figured out quickly. Despite her flaws, she will do anything to protect those who gain her trust. While not the most powerful Nadder due to her size, she is one of the fastest. Racing is one of her favorite hobbies.
Likes: Racing, dragon nip, mint, salmon, hunting.
Dislikes: Being cooped up, people who annoy her, being told what to do, swimming.
"Foster" Dragons:
((She promised Gothi she would rehome these ones. So far that has not happened))
Dragon's name: shadowofdeath
Nickname: Shadow
Gender: Male
Species: Whispering Death
Class: Boulder
Color: Pitch Black with a white underbelly.
Personality: Unlike the majority of his species, Shadow is very laid back and extremely lazy. One of the Death twins, he and his sister were rejected by their owner when they didn't live up to expectations. Paz is hoping to work on his work ethic before rehoming him.
Dragon's name: Milky Way
Nickname: Wé
Gender: Female
Species: Whispering Death
Class: Boulder
Color: Blue with a galaxy-like pattern on her underbelly that consists of pinks and purples.
Personality: The second of the Death twins, Wé is actually a bit hyperactive, making her have difficulty focusing on the task at hand. Takes interest in the most random things, like the rain, or a bug crawling up a tree, or the sunrise. Paz is hoping to get that under control before rehoming her, but she might not get the chance before her perfect rider comes along (winky wink).
Dragon's name: Starred and Spangled
Nickname: Spangled
Gender: Male
Species: Gronckle
Class: Boulder
Color: Blue with a red underbelly and white spots.
Personality: Stubborn, independant, gruff, toughy on the outside... in a word, PATRIOTIC!!! Wasn't as great of a beginner's dragon as the previous owners thought...
Annie made by ScarfyWings the Gifted!
Dragon's name: Oceanna
Nickname: Annie
Gender: Female
Species: Gronckle
Class: Boulder
Color: Deep blue with a ocean-like green underbelly.
Personality: Paz's "cuddle buddy", Annie is the most out going and enthusiastic of the bunch. Her love of water and attention has made her Paz's second favorite dragon (after Minty, of course). Unlike the other boulder class dragons on Paz's side of the stable, However, Annie's owner's parents just somewhere for her to stay until thier kid was ready for the responsiblilty of owning a dragon. There will come a day when her "cuddle buddy" will not be around all the time, and Paz is not looking forward to it.
​Arion's Dragon
​
Name: Scarab
Age: 17
Personality: Very sly and cunning, if not kept in check tends to be very rowdy and gets into all sorts of trouble with other dragons and Vikings. While he can be a softy at times, he's currently feeling a little more then miffed about the lack of attention he's getting from his owner.
Likes: Causing mischeif, eating fish, tunnling through sand, picking fights with other dragons, belly rubs
Dislikes: being neglected, being tied down, when he gets punished for his bad behavior
​
RP's that I've taken part in (not all of them were finished)
...Scratch that none of them have been finished as of yet.
Let's go train a dragon and save the day! (HTTYD RP):
The Rogues (Criminal HTTYD RP)
​(Psst this one's been my favorite so far so check it out!)
The Trial of Riders (HTTYD/Hunger Games type RP)
One HECK of a CROSSOVER! (Crossover RP)
​Painting a Storm (Warrior Cat style RP (But with wolves!))
... Yeah, that one was a bit of a wild card for me. I've never even read the Warrior Cats series.
​The Escapees (Kind of a sequel to The Rouges)
​
(By the way, if you know of an rp that you think I'd be interested in based on the ones listed above, let me know)
I also have an MCU RP in the making (Planning is on hiatus until whenever I get the motivation to do something with it. If you'd be interested in participating when it's up and running or if you'd like to host it yourself, fell free to PM me!)
​​And now the fun part...
Y'all get to learn
about me!!!!
​(a little bit. Probably wouldn't be wise to give away my secret identity)
​(Not that I'm a celebrity or anything... Or am I?)
​(No... thankfully not... moving on)
​I'm probably not in any fandoms, per se, but I feel like I have a borderline unhealthy obbsesion for some of the subjects listed below:
​(P. S. These are not in any particuar order)
​HTTYD (why else would I be on here?)
​Big Hero 6
​The Avengers (Actually, just the MCU in general)
Pirates of the Caribbean
The Chronicles of Narnia (sorta, haven't hung out in that fantasy in a while)
​The Fellowship of the Ring
TMNT (The 2012 reincarnation)
​Phineas and Ferb
​Brave
​Star Wars
​Back to the Future
Milo Murphey's Law (again, sorta. It only just came out)
(There are probably more. I'll update as I think of them)
​A couple of not-so-random facts about me
​1. I'm a Christian.
​2. I'm a pianist.
3. I'm 100% American (Not that it technically means anything as far as ethnic heritage since the US is the mixing pot of cultures and whatnot. I think my great great grandparents were Polish, but besides that I have no idea what my ancestry looks like) Specifically, I'm from the southeastern portion.
4. I've traveled to 18 out of the 50 US states. Outside of my country, I have been to Italy, England, and Germany.
​5. I'm an equestrian.
6. I named my OC, Paz after two of my pets.
​7. I sing in the alto section of my choir (which means yes, I'm a girl. Is it just me, or are the majority of the people on this forum also girls?)
​8. I'm working on learning Spanish, so don't be suprised if I pop a couple of spanish words while talking on here. (I probably won't, but if I do, now you know why)
​9. I'm not an artist, but I do draw when I'm bored. If you care to see any examples, you can go to my Art Dump.
​I also now have an FAQ if you have additional questions!
Favorite Music Artists
NF (Which stands for Nate Feuerstein, not Night Fury), Toby Mac, Ryan Stevenson, Mattew Parker, Jaymie Grace, Tori Kelly, Unspoken, Lecrae... (I could go on for a while, so I'm just gonna stop there)
​
Fantasy Idea Corner:
(This is likely to be updated every time a new idea pops into my head)
(largely, if not entirely based on stuff I've read from other people, so not exactly original)
​Here's an idea for a fanfiction that I'll probably never write
​...As in, 86% certainty that I won't
Tony Stark A. K. A. "Iron Man" = Hiro Hamada A. K. A.... "?" (Not sure he has a superhero name)
Steve Rogers A. K. A. "Captain America" = Jack Overland Frost A. K. A. "Winter Soldier" (I know, name's taken, not caring over here)
Bruce Banner A. K. A. "The Hulk" = Hiccup Horrendous Haddock III A. K. A. "The Night Fury"
Thor= Merida (They're so cool they don't need an alter ego)
Natasha Romanoff A. K. A. "Black Widow"= Elsa A. K. A. "Frost Bite"
Clint Barton A. K. A. "Hawkeye"= Eugene Fitzherbert A. K. A. "Flynn Rider" ('Cause I don't see how Rapunzel would get caught up in this in the first place)
Nick Fury = Nick Fury ('Cause he's awesome. I'd put Frozone, but that's a little too much ice for my liking)
​Maria Hill = Heather the Unhinged
​Agent Coulsen = Agent Coulsen ('Cause who else is gonna do his job?)
​Loki= Merida's brothers (Because I'm evil)
​(If you've had any experience with marvel in general, you probably get the idea)
​This one I'm actually more likely to do at some point... After the HTTYD trilogy is over... So it's gonna be a while before it comes out.
The short summary is that when my OC, Paz, is grown up, she'll become an immortal glob trotter.
...I know, that's kinda lame...
​BUT IT'S HAPPENING SO BUCKLE YOUR SEATBELTS BECAUSE WE'RE GOING ON A WILD RIDE!!!*
​*(Actually if you'd just go about your life and forget this was here that'd be great)
​And now for random quotes!
​"Why are we stopped?​"
​"The light's red.​"
​"... THERE ARE NO RED LIGHTS IN A CAR CHASE!!!​"
Gogo and Wasabi in Big Hero 6
"Ooohhh..."
"Ooohhh yes."
"You, sir are playing a dangerous game. Keeping this much raw... vikingness contained. THERE WILL BE CONSEQUENCES!​"
"I'll take my chances. Sword. Sharpen. Now."
Hiccup and Gobber in How to Train Your Dragon.
*Cap's shield flies though the air doing awesomeness.*
"That thing doesn't obey the laws of phisics at all!"
Spider-Man in Captain America: Civil War
​​"Loki is beyond reason, but he is of Asgard, and he is my brother.​"
"He killed eighty people in two days."
"... He's adopted?​"
Thor and Black Widow in Avengers.
"Sometimes the only payoff for having any faith is when it's tested again and again everyday."
Immortals by Fall Out Boy.
"Great Scott!"
"Yeah, I know, it's heavy."
Marty McFly and Doc Brown ​in Back to the Future III
(When they switched catchphrases for a scene)
"You dare challenge Megamind?"
"This town isn't big enough for two super-villains!"
"Oh, you're a villain all right. Just not a super one."
"Yeah? What's the difference?"
"PRESENTATION!"
Megamind and Titan in Megamind (the movie)
​(More pictures/stuff coming soon A.K.A. at some point in the unforseeable future)
Thanks for reading my sigg​y!
Tue, 12/27/2016 - 13:18
#5
Wiggles the whispering death ate my subject
I know that and it doesn't matter. You still have to get gems for that other account. All this does is make it so you don't have to see the gems on one account go down but the gems you do use are still your gems. You're just paying with a different account. That's all.
Tue, 12/27/2016 - 13:23
#6
Correct.
May I point out that when starting with a new account you have 150 gems. So if you wanted to use that for yout clan, thats how.
Tue, 12/27/2016 - 13:27
#7
Wiggles the whispering death ate my subject
Oh ok. Now I know why it helps. I haven't actually made a new account in a long time (as in not since I started SOD a few years ago long) so this is something I didn't know.
Fri, 01/06/2017 - 01:07
#9
Is having an alternate
Is having an alternate account a bad thing/against the rules though? I'm not trying to be a party pooper, I'm just curious.
__________________
"

Once, we hauled up the tangle-nets to find giant prawn-like creatures
that had mysteriously grown to the size of small dogs. We asked a local fisherman what they were, and he shook his head. "I've been fishing here for forty years," he said, "and I've never seen such a thing before .... "
This confirmed what I had always suspected, that there were things on
this earth that even the adults had not yet discovered, nor understood.
So that was how I first began to write the How to Train Your Dragon
stories, back when I was eight or nine years old.

"
--Cressida Cowell
"You're insane!"
"Sure I am, What's your point?"
(my apologies for any glitches or lost graphics in my signature. It's had a lot of issues lately,
I'm not sure why. But I am in the process of redoing it and making a new signature entirely.)
So, I see you were not frightened of my respectively tall and triangular friends,
and decided to push forward and read my signature.
Welcome to my neck of the woods.
(I should warn you, it's a bit long.)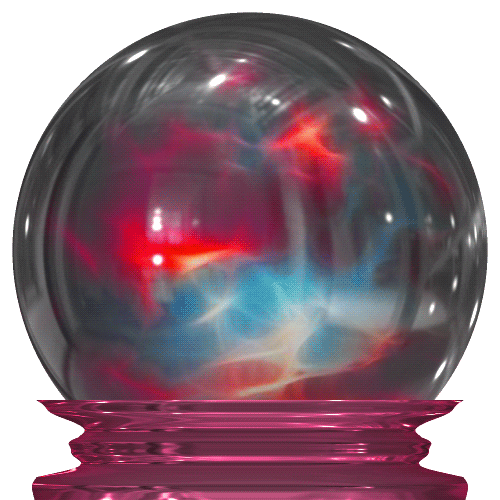 Meaningful Statements
My Resistence Cyber Dragon:
Name: Gizmo
Species: Cyber Smothering Smokebreath
Biotech: 46% Robot
Cyber ability: Creates a massive black plume of smoke that he can either hide in,
or confuse and stun all living beings.
(Credit goes to MegaboltPhoenix for the art)
This goes out to all the spammers and hackers around here...
(Remember how many people said that there were
going to be wild night furies in HTTYD 2? Yeah.)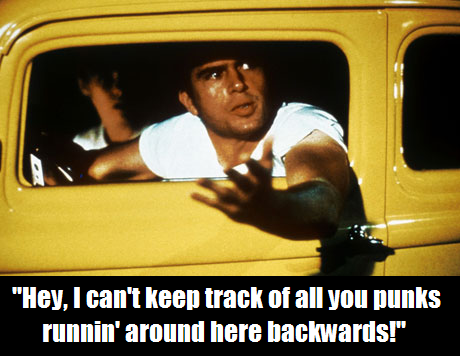 Come on, we're supposed to be a community. a tribe.
We can't do that by being the opposite of what this thing we love so much is trying to teach us. This is the first internet/fandom community that has ever actually made me feel at home and accepted, and like I'm not so alone in my ways and my tastes. Please keep it going.
Keep flying as a tribe, Vikings!
I STILL
SCHOOL OF DRAGONS.
(This link goes to a song)
Each adoptable is a clickable link to where I got it from,
all credit goes to the talented artists!
Borealis the Night Sky Timberjack by Chocolate24
Mardigras the Young Boneknapper by Flaming Husky &

Pearl the White Scauldron by Timberjackgirl
Firefly the Glow Fury by Fury of the Night
Very lovingly protective and loyal, with a crazy bravery. Playful and fun,
always likes to pull someone else into his game,
and loves the night time because he can show off his glow.
Loke the Lucky Fury by Autumn5467
Banners and Pictures By Me, More To Come.
(To learn about my OCs, Click their names above!)
B

e

e

t

l

e

G

e

i

s

t

t

h

e

S

a

n

d

W

r

a

i

t

h
He's a dragon with behavior not unlike Stitch.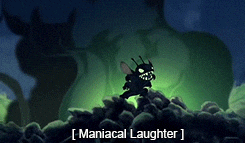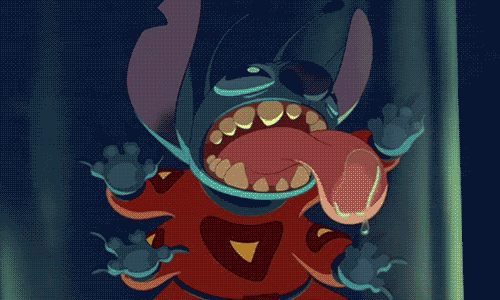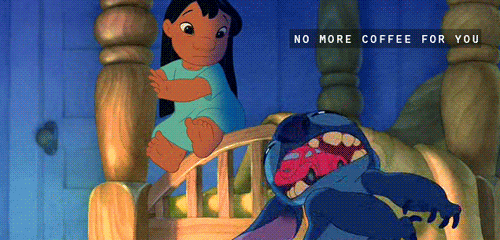 "Don't worry so much, you'll make yourself sad.
You can't change fate, but don't feel so bad.
Enjoy it while you can, it's just like the weather.
Quit complaining, brother, No one lives forever!
there's a full moon in the sky,
it's the hour of the wolf,
and I don't wanna die!"
---No One Lives Forever by Oingo Boingo
Tim Burton is my very first and biggest artistic influence of all time.
I wouldn't be who I am today if it weren't for his brilliant works.
My favorite book is The Legend Of Sleepy Hollow by Washington Irving.
( I'm not particularly a fan of the new TV series Sleepy Hollow, however. But I don't judge,
you can like it yourself. I'm a firm believer in agreeing to disagree and living in civility and peace. )
'
By the milk light of moon,
All that was lost is revealed.
Mere echoes of the string,
If dreams can't come true,
As autumn colors fall..."
"Somewhere,
lost within the clouded annals of history,
lies a mysterious place.
called The Unknown.
a place where long forgotten stories
are revealed only to those
who travel through the wood..."
Over The Garden Wall is a beautiful, emotional, and mind-bending miniseries. and I recommend it to all.
(Warning: Contains potentially life-changing amounts of feels.)
"Isn't it funny how we all struggle with our so-called "problems" down here,
when there are so many Mysterious and Magical things happening out there.
Guess what...There are Unbelievable and Magical things going on here too... you just have to stop creating mental separations and "problems" and enjoy the Beauty of Being.
Do you take it for granted that this huge globe is just floating in Space?
Every moment, my mind is blown realizing the intensely
complex and beautiful Universe that we live in.
It's such an odd Human habit to say, "well, this is just normal."
In reality, there is nothing "normal" in the Universe.
Don't let yourself get lost in Human lies...
If you expand your thoughts beyond this world,
it will give you the ability to SEE with Magical Eyes."
---Todd Ray
Owner of the Venice Beach Freakshow
And a magical and caring person.
And now, a bunch of random stuff!
"...I've got one hand in my pocket,
and the other one's giving the peace sign..."
Thanks for viewing my signature!
Hope it wasn't too long for ya!
Fri, 01/06/2017 - 07:31
#10
Wiggles the whispering death ate my subject
I've never heard of anyone being banned for it and some people have more than just one alternate account. I myself am happy with just one that has three vikings on it but some people go kind of account crazy and have a bunch of them. I would say that it's probably bending the rules a little to make an account just for the gems and use them before deleting that account but making a new account itself is not against the rules as far as I know. If it was a lot of people on the forum would have been banned for it or something.
Who's online
There are currently 43 users and 119 guests online.