How To Earn Gems - The Quick & Easy Way
Want a new fire-breathing buddy? Or maybe a nice farm decoration? Fear no more, for today I'm gonna tell all of you quick and easy methods to earn gems- the free way. Of course, buying is always and option, but you may purchase gems if you want to. Below will be a DNR post so I can edit it if any more methods are found.
__________________

'I will fight for the right to drink bean water I weep'
-The wise words of Varku The Great
LunarPride's Life Tutorials:
Looking for an easier life? Fear no more, here are some helpful tutorials! Some are actually useful and some are pretty much just a waste of time. Beware, for one was cursed with a Caps Locks jam...

How to Drink Coffee at 6 In The Afternoon

Full of memes, people drinking coffee and a mug with teeth.

How To Earn Gems- The Quick And Easy Way

Some nice tips for those of you wanting more gems. (All of us)

All Gem Stable Quests (Ultimate Thread)

All the Stable Quests in-game reqarding gems.
LunarPride's Screenshot Comics:
These are quite heavily-loaded with images. Slow internet users or mobile device users be warned. Send me a PM if you have some constructive critisism for me! No spamming, please. :3
My first comic, incuding 2 chapters.
A three-chapter comic. I must admit, I am quite proud of this one's storyline.
Art Threads (not every single one):
If you really cannot figure out what goes into this section, I feel really sorry for you.
Da best adoptables in town! (Not really)
Don't want to type the long title again.
They're pretty bad. But please do view.

Speed Stinger Valentine's Base

Also available as just a single Speed Stinger blinkie.

Baby Sand Wraith Drawings (REQUESTS)

I made this one as a survey, to make it more fun. ;)
You can guess from here. Use that noggin of yours.
Other Random Or Important Links:
Just some links to other threads I made that don't fit anywhere else.
A fun lil' game.
Just click it, okay?
Please click if you are in the Clan, The Messengers. It's pretty important.
View this so we can stop the hackers!
I TAKE ART REQUESTS, PM IF YOU'D LIKE ANYTHING DRAWN/EDITED.
Dragon Count: 39
Viking Name: LunarPride
Adventurer's Level: 35
Main Dragon: Periwinkle the Woolly Howl
Expansions Complete:
4/5 (In order: Icestorm Island, Call of the Death Song, Secret of the Leviathan, Battle for the Edge)
Wolf/fox bouncies found on Google. Sorry, but I couldn't find the creator.
My profile picture is by me.
Me and Aki (female Triple Stryke, pronounced Ah-Key) outside the Dragon's Edge Stables.
By me. If you want a screenshot edit like this, PM me with pictures and tell me the pose you want. I can also send you a guide on how to edit like this.
For more examples of my screenshot edits, click here.
Banner by victoriae350
Banner by Stiger23, Clan Crests by Maijic
Banner/Clan Crests by me. (Feel free to use if you are in Swift Champions).
By Victoria Trainer
Proud member of The Resistance! (cyber dragon coming up soon)
Lovely drawing of Perwinkle (Woolly Howl) by my great friend, Zikta! Thank you so much!
This is a lesson you should heed,
Try, try again.
If at first you do not succeed,
Try, try again.
All that other folks can do,
Why with patience, should not you?
Then your courage should appear
For if you will persevere,
You will always conquer, never fear.
Try, try, try AGAIN!
Fri, 03/31/2017 - 15:33
#2
What do you mean by 2nd profile?
What do you mean by 2nd profile, and also what is tracker???
__________________
Hey everyone! Welcome to my siggy!
Proud Member of:
I like riding horses and dragons.
The bond between man and beast...
is real
My Character:
willriderorchard...
Characteristics:Strong, independent, brave, loyal. (occasionally a bit bossy...)
willriderorchard wields a stone hammer on the battle field, but spends most of his time up in the air, on the back of his dragon Sand Storm
Sand Storm is fiercly loyal, and willing to try anything for his rider. He's going blind in his right eye so he depends on Willriderorchard to pilot him through tougher spots.
Rider rides 6 other dragons in his spare time. A groncicle named jack frost...
a flame whipper named BurnB...
a monstrous nightmare named SilverFang,
A DeathSong named Taylor Swift,
A RazorWhip named Shaving Cream,
And A ArmorWing named Copper...
My Artwork:
(Remember if you want to use any of this make sure to give credit to the artist)
Theres more to come!!!
My EDITS:
The Real Me!!!
My philly kenni and I
Thats all for now!
Thx!
Fri, 03/31/2017 - 23:35
#3
Explanation + RIP DNR Post
You replied to the DNR post, I can't edit it now. But that's fine, everyone makes mistakes and I've replied to many DNR posts in my time.
Rightio, a second Viking Profile is a bit difficult to explain. Basically, when you log in and press the first 'PLAY' button, you're taken to a screen where it displays your Viking and your Dragon. On the left hand side, you'll see a column with all of your Viking Profiles. You can then purchase Viking Profiles.
When you say 'tracker', do you mean when people say 'Tracking' on threads? If so, when people say that it's so that they can come back to that thread any time. Because, when you click on 'My account' on the forums, you can go to an area that says 'track', where it displays any threads you've replied on. And people say 'Tracking' so they can go back to that thread (post) whenever they want. People would track this thread so they can come back and see ways to get gems at any time. So for you, it will appear in the 'track' section. You can also track other people; if you click on their name, you can go to the 'track' section of their account. For instance, you could track me of you wanted to.
Mon, 04/24/2017 - 08:07
#4
2nd profile doesn't work
Hey guys. Everything lunar pride said is great. Except for the second profile. Believe me if you don't want to blow nearly 300 gems on a trick that doesn't work. I saved up a very long time to buy the second profile and now I have next to no gems. Sure the gem count is the same but so is the daily reward. If you where to get the first day daily reward on 1 profile and get the second daily reward in the other profile it would work but you can't get to daily rewards in 1 day. Take my advice and save yourselves the loss of 250 gems.
Thu, 02/15/2018 - 22:49
#5
DragonMaster9242
Offline
Supreme Viking Champion
:3
Hmm, that's strange. I'm able to get daily rewards on both my profiles. Maybe try logging out and back in, or completing the tutorial on the new profile?
__________________
Long Signature!!!!!!WARNING
And Under Construction
Dragons: Electrifying, Moonglow, Earthripper, Purple Poison.
Gif, Bouncies, Adoptables, Picture ETC ETC goes here!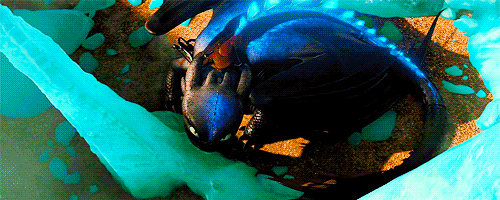 he mad
Who's online
There are currently 27 users and 59 guests online.